/
Waffles, Weddings and Kittens: A Mid-COVID Life Update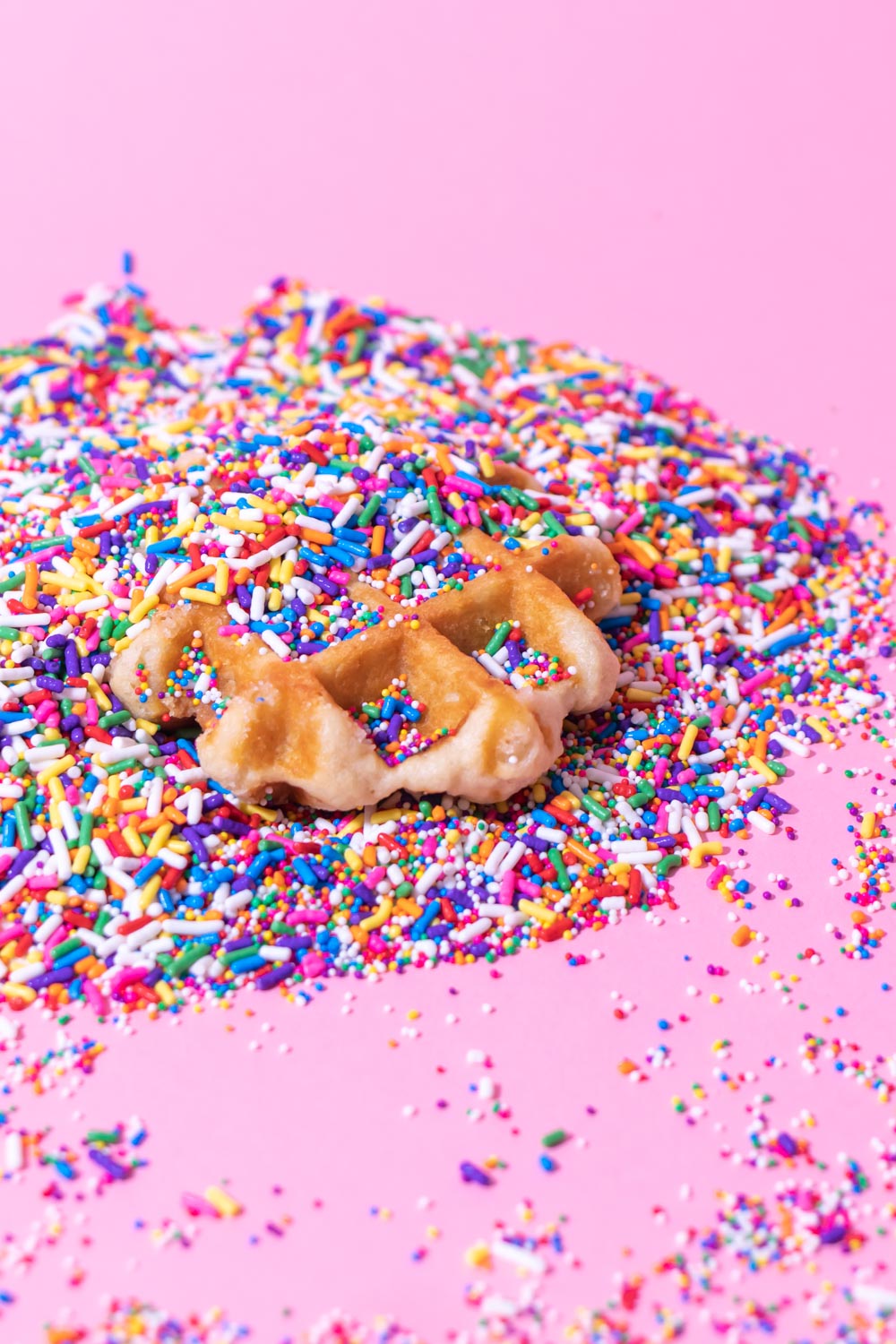 You may have noticed the blog has been quiet for the last few months. While the US continues to struggle to manage the ongoing COVID-19 pandemic, all of our lives have been on hold. Personally, I've found it difficult to focus on work at a time when everything is going wrong. This has been a truly awful year, and like many, I count this as one of the worst years of my young life. I've kept most of our problems between close family and friends because there are so many people going through worse than we have, and I didn't feel it was right to complain about my problems online at such a tumultuous time. Nonetheless, I don't want you all to think I've disappeared. Here's what's been going on – sorry, it's a lot to catch up on.
Recently, we made the sad decision to cancel our wedding, which was originally scheduled to be in June. After postponing to September, Andrew and I decided to cancel altogether because California was still a COVID-19 hotspot. Overall, we agreed that nothing was worth putting our family members at risk, so we decided we did not want to even downsize to a 30-person event until it feels safer. Hopefully we won't have to put it off for long, but we don't want to get married without the people we love with us in-person.
That said, I was devastated to cancel the 100-person garden wedding I've planned for 18 months. Accepting this change was hard for me, but there was a silver lining. After years and years of saving and scrimping, we had money set aside for things like our wedding and honeymoon. We received generous gifts from family members this year donating to make our wedding special, and now that money wouldn't be needed for a wedding. Instead, our families were happy to allow us to use the funds for a downpayment on a house instead! Owning a home is something we've both dreamed of for a long time, and it was a dream that still felt SO far away. When the pandemic began, Andrew and I talked extensively about moving to the Coachella Valley to purchase a home because it's the only place we'd be able to afford. Suddenly, our savings, our refunded deposits and our gifted funds added up to make this possible. It was honestly shocking how quickly it went from 0 to 100. In this way, we are incredibly lucky and privileged.
Another factor influencing our desire to move so quickly is our neighbors. Although I have not talked about this online yet, we've had a very hostile relationship with our apartment neighbors. It has escalated to the point that our neighbor threw a dead rat onto our balcony because we had to make a complaint about a potential domestic violence issue to the police and to our leasing office. He has called us names, banged on our window and made me afraid to run into him outside. I no longer feel safe in our apartment, and it's encouraged us to get out of our lease early.
We've had months of devastating pet issues, including the death of our sweet cat Oliver. After several months, I still struggle to look at photos or talk about him, but talking to a therapist helped me move forward. Now, we've welcomed a new kitten, Milo, into our home. He's a bundle of energy. Only four days after his adoption, Milo became VERY sick. His temperature was so high that we were rushing him through multiple vets, and no one knew what the cause was, so all we could do was wait out the fever. It was agonizing and heartbreaking to watch this 9-week-old kitten who we just fell in love with suffer, but we're thankful to say he is OK now. That is, until he decided to flip off of our window screen and hurt his back leg.
In addition to the difficulties we've faced these last six months, we had some big adjustments to make while working from home together. At first, Andrew was working from our dining room table for several months while we quarantined at home. More recently, his employer decided to allow him to do it full-time, including post-COVID. It's a good thing for him and helps reduce some of the stress because it allows him to get more sleep and enjoy the comforts of home. The problem: where was he going to work permanently?? My studio takes up our second bedroom in our apartment, and he couldn't share it with me because he would not get anything done the way I move around the room for photoshoots and projects. Now he's set up in a corner of our already-full bedroom, encouraging us to work toward a bigger home with space for us both to work comfortably.
COVID-19 has had an interesting impact on the housing market. Although interest rates are extremely low (fueling our desire to purchase a home), there is immense competition as homebuyers flood the market to search for homes when very few are willing to sell. This created a seller's market where homes receive multiple offers VERY quickly. So far, we've lost two homes we tried to purchase because they received so many offers within just days of being listed. After bidding on the second home, we learned there were SEVENTEEN offers, and we didn't make the cut. Because of competition, homes are selling for significantly above list price, and many buyers are coming in with all-cash offers that we just can't compete with. It's been extremely frustrating and defeating because we're trying so hard to be flexible.
I've been busy largely working on styled photography projects for clients like Belgian Boys. It's given me an opportunity to get really creative and play with food. The styled waffle photo above is one of my favorites though!
All in all, little things have added up to make these last few months very difficult for me personally. I'm not ashamed to say I've struggled to deal with the stress and anxiety caused by the pandemic and political climate, and I've had a lot of oh-woah-is-me moments throughout (some that were rational, some that were not). Andrew and I both have been consistently exhausted regardless of our sleep patterns or diets. The world is just an exhausting place to be right now. The possibility of homeownership is what is keeping me going. Truly, we're incredibly lucky to have jobs that allow us to work from home, and we're lucky to have families who love us and continue to stay safe. We are OK, and I couldn't be more grateful for that. I just NEED to get away from my neighbors.
Hang in there, everyone. I'm so sorry if you've struggled in any way – we are all fighting difficult battles right now. Whether it's physical, emotional or financial, I can only hope that time will heal all wounds.