/
DIY Modern Bunny Decor for Easter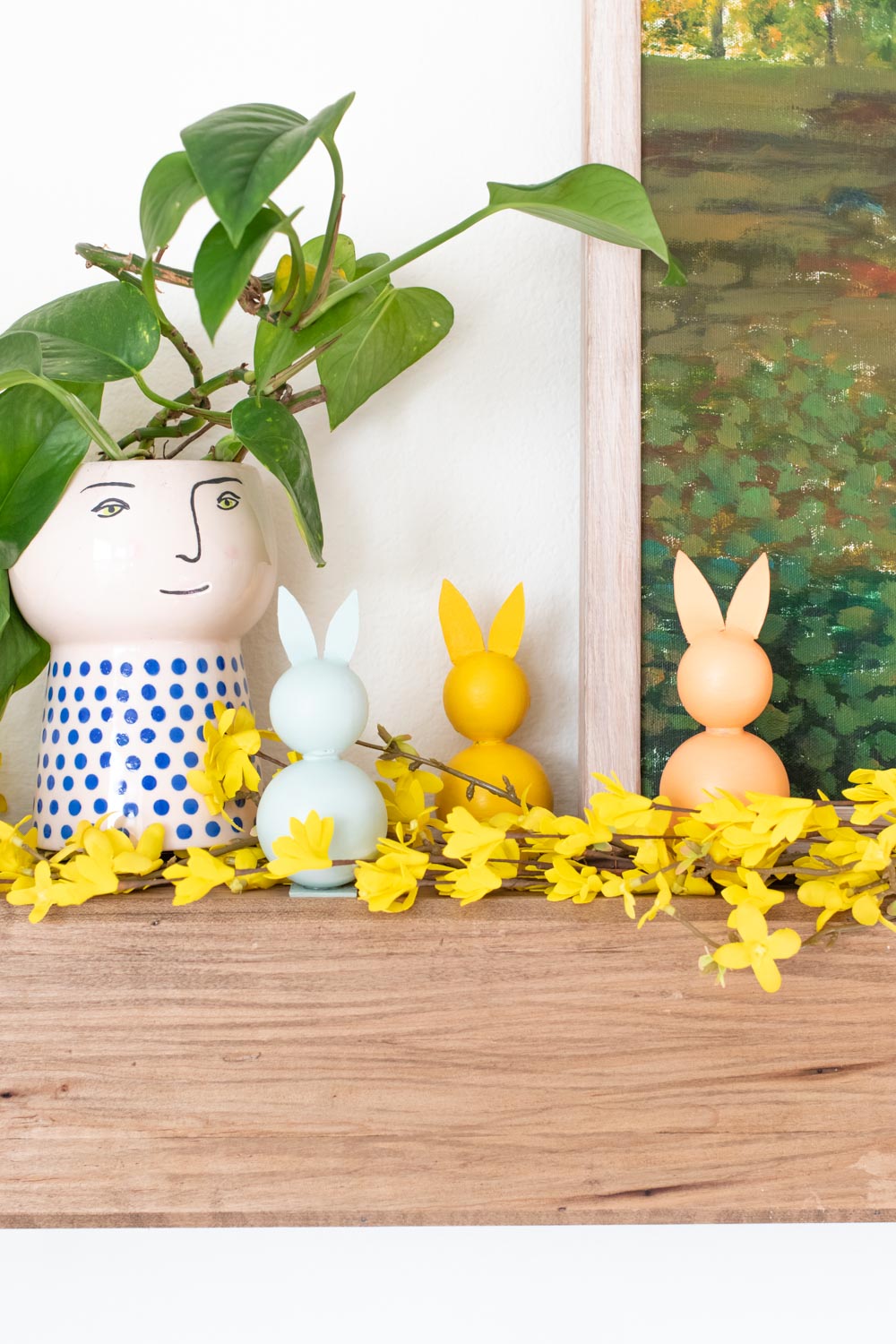 I don't know about you, but sometimes I find that Easter decorations can come across really cheesy. Don't get me wrong – I love cheesy!! Seriously, have you see my punny Easter eggs?! I just prefer more modern Easter decor in our home (same goes for all holidays, really). Typically, I don't decorate a lot for Easter. We spend the holiday with my parents, and my mom always makes it a fun occasion. Instead, I may add some simple spring decor, like the yellow floral garland you see here. This year, I added this modern bunny decor to add just a touch of Easter to the house! They're quick and easy to make with wood pieces, which makes them durable enough to last for several years. Keep reading for the tutorial AND my first Instagram Reels video!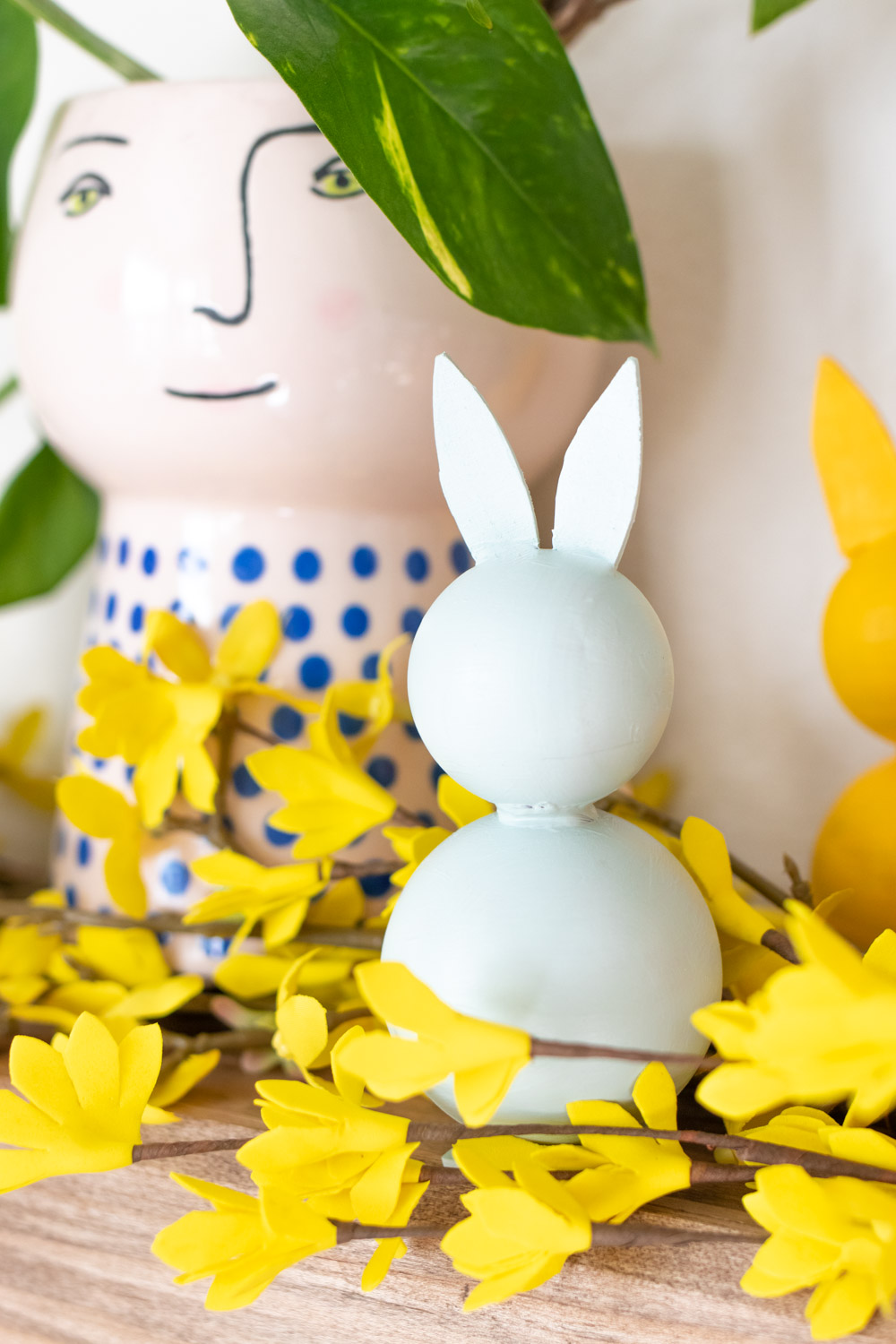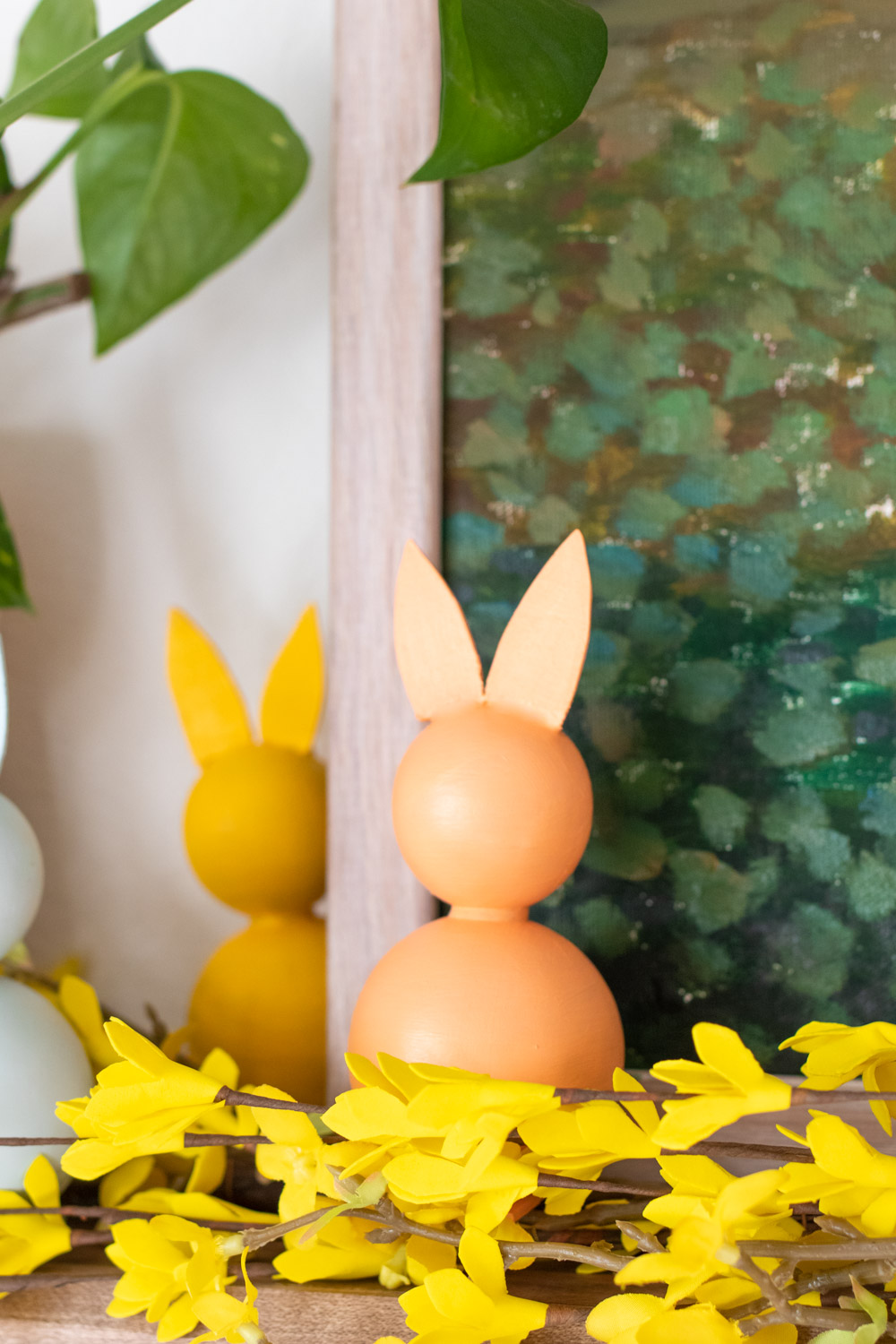 This modern bunny decor was also my first attempt at using Instagram Reels, so you can watch the tutorial below! Ha, for a millennial I'm terrible at keeping up with the social media trends. It's exhausting!
I can up with this modern bunny decor for Easter when I saw gold metal bunnies on Pinterest that had a similar shape. It wasn't worth it to me to actually buy them, but it gave me the idea to make my own version with wood. Wood balls are available in practically every size, and I sourced these from both Amazon and Michaels. It took purchased the wrong size balls TWICE to get it right, ha! Below are the exact wood pieces I used to make these small modern Easter bunnies. Now, here's how to make your own.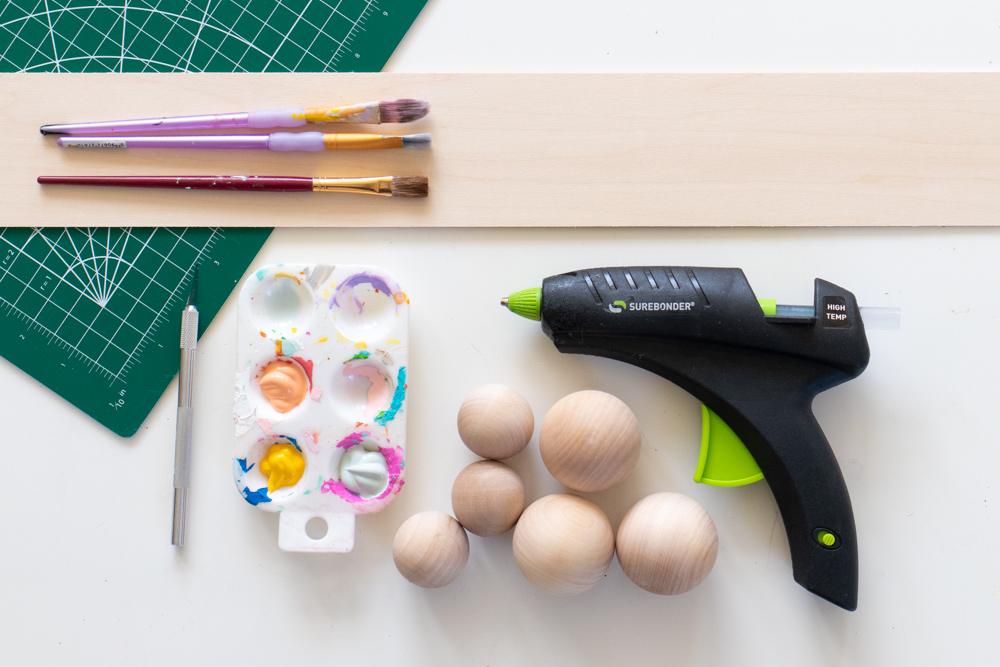 How to Make Modern Easter Decor Out of Wood Balls
Supplies:
Wood balls, 2 inches
Wood balls 1.5 inches
Balsa wood
Craft knife
Cutting mat
Hot glue gun
Paint
Paintbrushes
Here's how to make this modern bunny decor!
Step 1: On a thin piece of balsa wood, draw out bunny ears proportionate to your 1.5-inch wood ball. Carefully cut them out with a craft knife.
Step 2: Hot glue the smaller ball on top of the larger one. Hold until set. Then carefully glue the two ears to the top. Repeat with multiple bunnies.
Step 3: Paint all over with your desired colors. You'll probably need two coats.
Step 4: Between coats, cut small squares out of the balsa wood (about 1.5-inch). Paint matching colors.
Step 5: Once all pieces of the modern bunny decor are dry, glue the large bottom ball to a square base. This ensures they'll stand upright.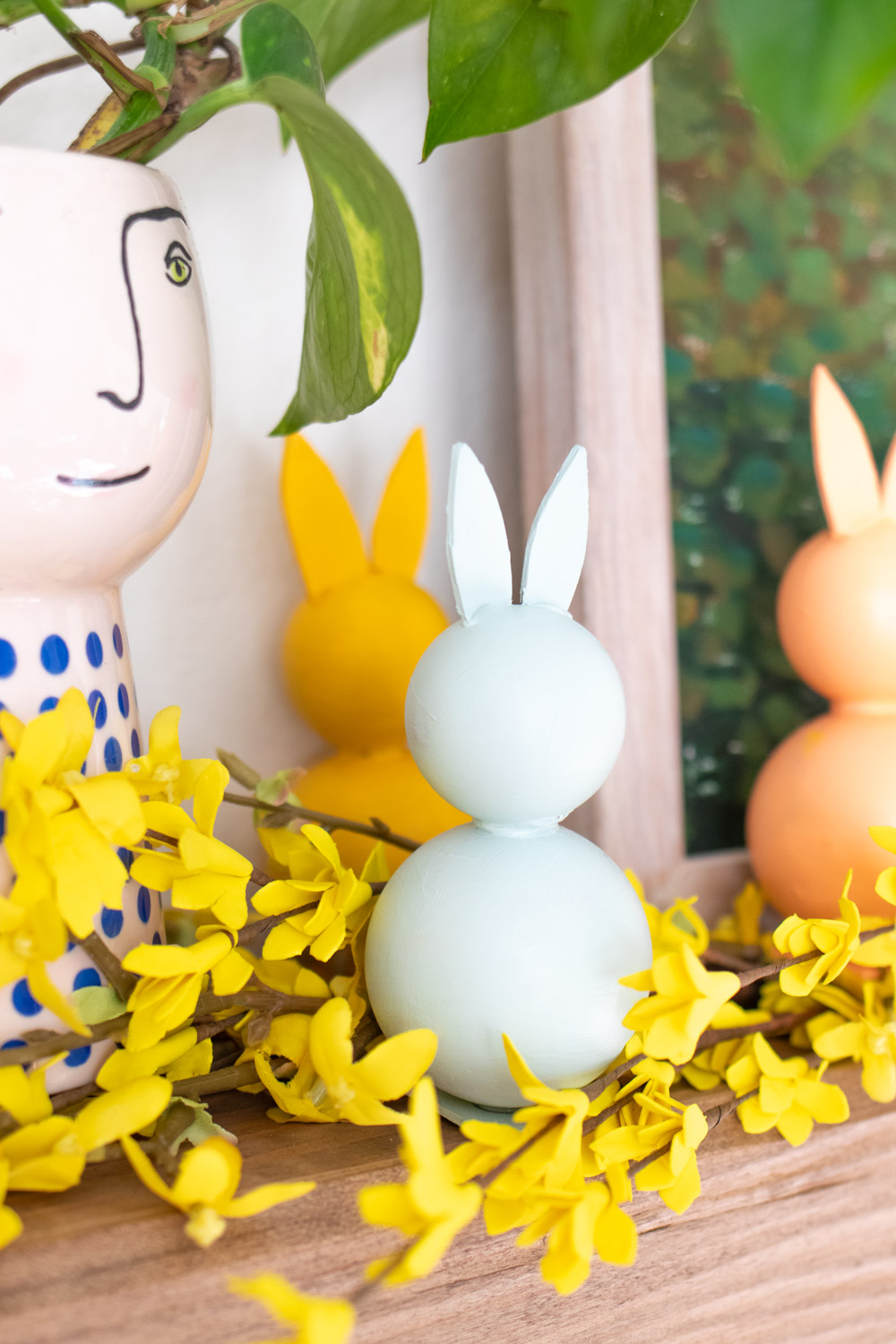 Spread the modern Easter decor pieces around your shelves, or make a bunch to decorate a mantel. I love our DIY mantel, so I'll take any opportunity to show it off! Have a happy Easter!
Oh, and if you enjoy Instagram Reels videos, please let me know if you want to see more! Find even more Easter ideas here.