/
My Favorite "Natural" Skincare Products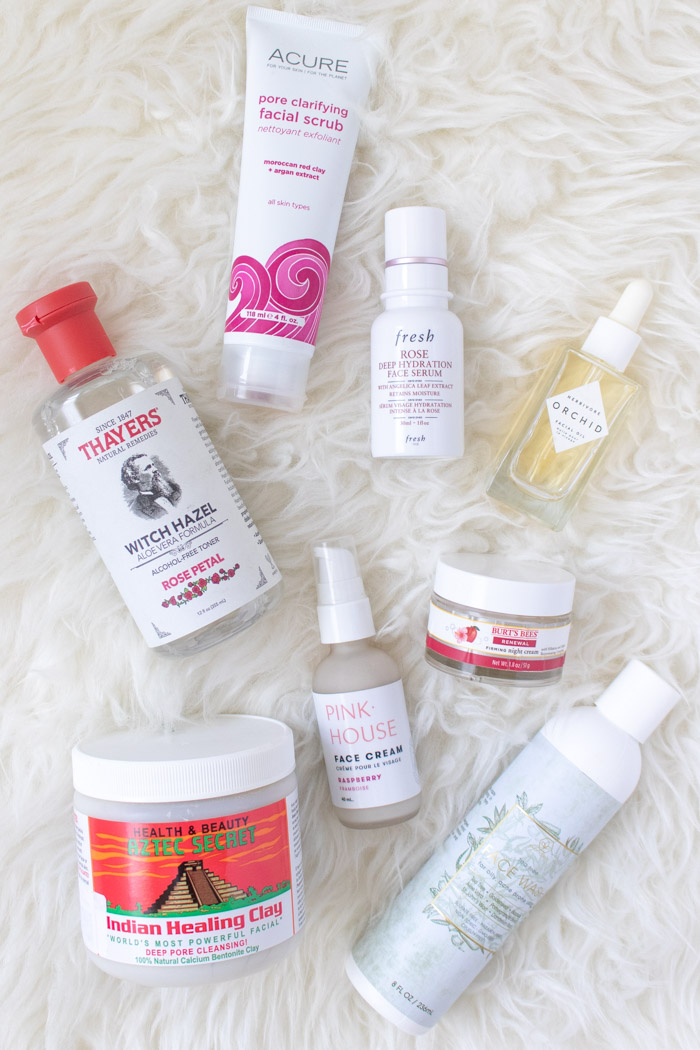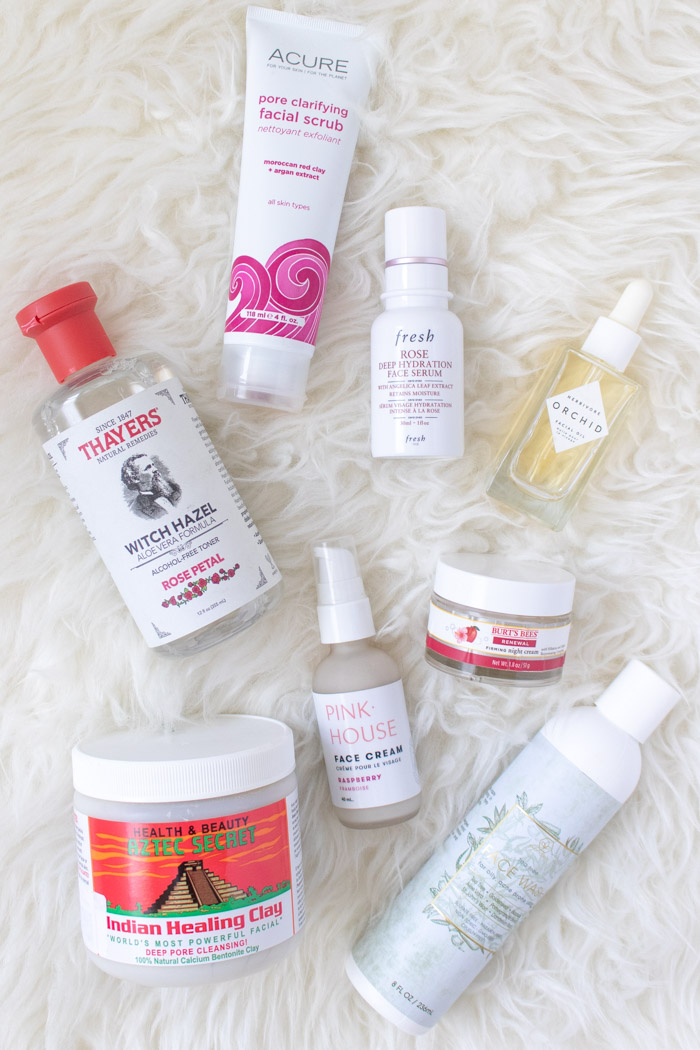 I know so-called "natural" skincare products are feeling trendy right now, but when I started experimenting with natural products, I did it for my own skin health rather than because it was trending. Over the past year, I've mixed and matched new beauty products into my routine to find natural skincare products that work for me, so I wanted to share a few of my own favorite "natural" skincare products in case you're interested in experimenting with them too. I put "natural" in quotes there because I feel like people have the wrong idea about the word. Just because something is labeled as "natural" doesn't mean it's good for you – there are plenty of harmful, natural ingredients. However, I find that (much like with processed foods) beauty products with less ingredients and ingredients I actually understand have had better results for me. Every person's skin is different and will respond differently, and I used common drugstore products for many years with some positive results before making this switch. Let's dive into my skincare routine!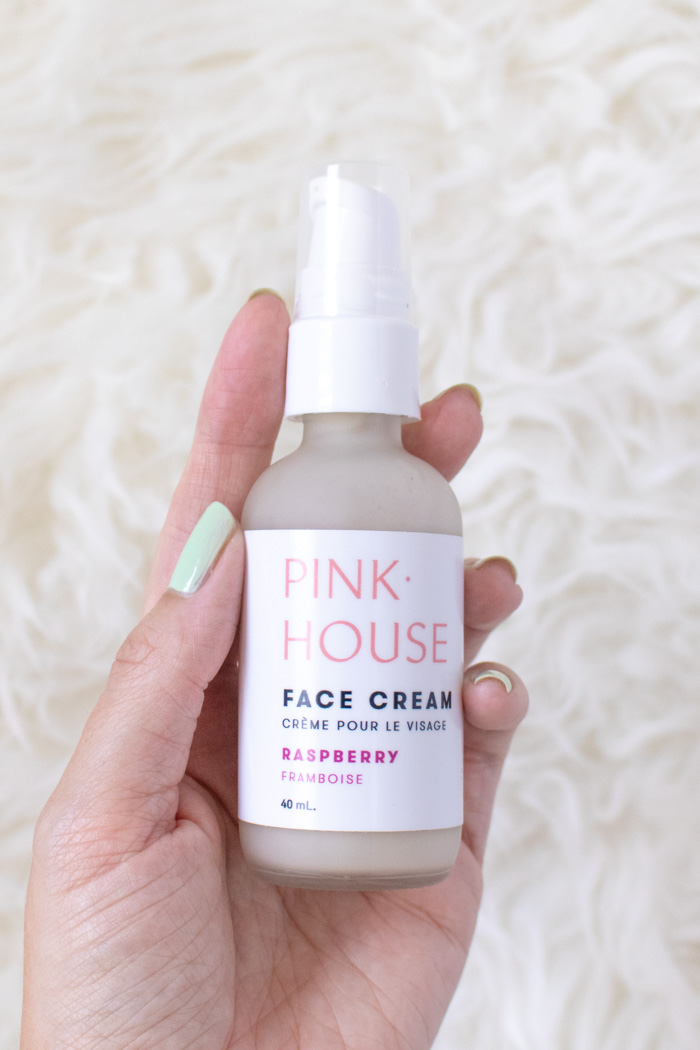 First, let's talk about prices. Yes, natural skincare products are often pricier than other products BUT that shouldn't discourage you because it is not always the case. Some of the products I use are under $10 and I swear by them, like my toner and clay mask. Plus, when you spend $50 on one product, you also need to consider how much product you're receiving and how long a bottle will last you. Each bottle of my hydration serum lasts me about 8 months, so I find that to be completely worth it.
As I mentioned, it will take some trial and error to find what works best for you. Check return policies and see if you can test out products and return them if you have adverse effects. Try shopping online and always read reviews before you buy! Personally, I find a lot of recommendations for new products from A Beautiful Mess. I follow the blog regularly, and Elsie's posts got me interested in trying out natural skincare products in the first place.
I've always had dry, acne-prone skin. I won't go into my skin sob story, but my skin is what I'm most self-conscious about, so I work hard to take care of it.
Here's my daily skincare routine: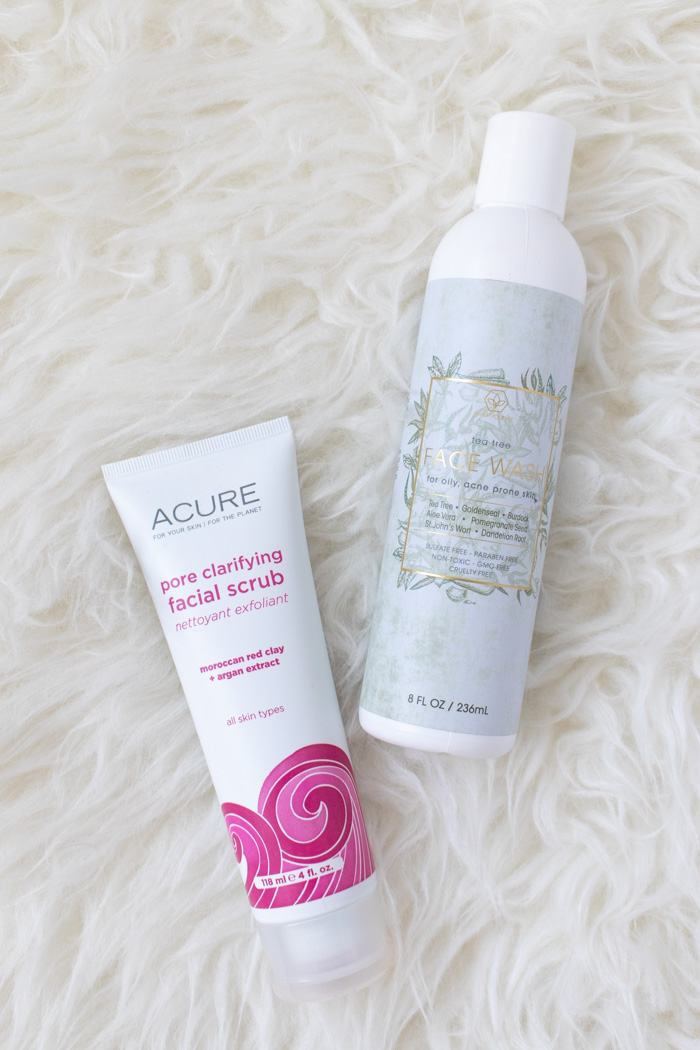 Face Wash – First, I wash my face twice a day. Most of the time, I use this tea tree face wash intended for acne-prone skin and I've really loved it so far (check out the Amazon reviews if you need more convincing). It cleanses my skin without over-drying it. Then I use this Acure Pore Clarifying Facial Scrub with red clay about twice a week to exfoliate and remove dead skin cells.
I've also mixed in an Origins creamy cleaner occasionally, which is not necessarily a natural product, but I like it nonetheless.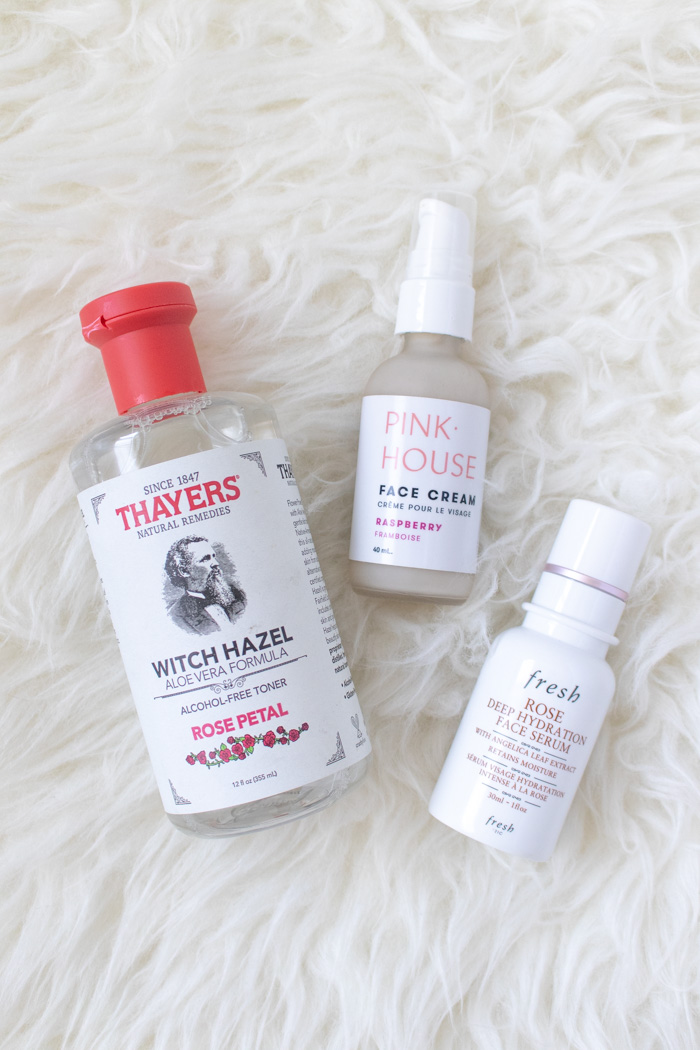 Hydration – My morning routine is all about hydration and comfort. I've been using all three of these products for 6+ months and I l have no intention of switching! After cleansing, I use Thayers Witch Hazel Toner (I love all Thayers toners) to give my skin a refreshing feeling. Plus, it's under $10! Then I use Fresh Rose Deep Hydration Face Serum (just a tiny bit) while my skin is still wet from the toner so that it really soaks into my skin. As someone with dry skin, this hydration serum is a lifesaver, and I find it completely worth the $70 price tag. Lastly, I use Pink House Face Cream. I have several of their products, including their powdered dry shampoo, but this raspberry face lotion is my favorite. I met the owners of this family business at Alt Summit, and it just made me love them more!
Nighttime – After cleansing my skin in the evenings, I use my toner and hydration serum again. Then, when my skin is feeling particularly dry, I use Herbivore Orchid Facial Oil and massage it gently into my skin so that it doesn't look or feel greasy. I don't like facial oils enough to use them all of the time, but I do like using it before bed. Then I use this Burt's Bees Renewal Night Cream, which is designed for anti-aging. Note, this product is 98.9% natural. I've always been told that it's never too early to use anti-aging products, so I decided to give this a try, and I like how smooth and moisturized my skin feels when I go to bed.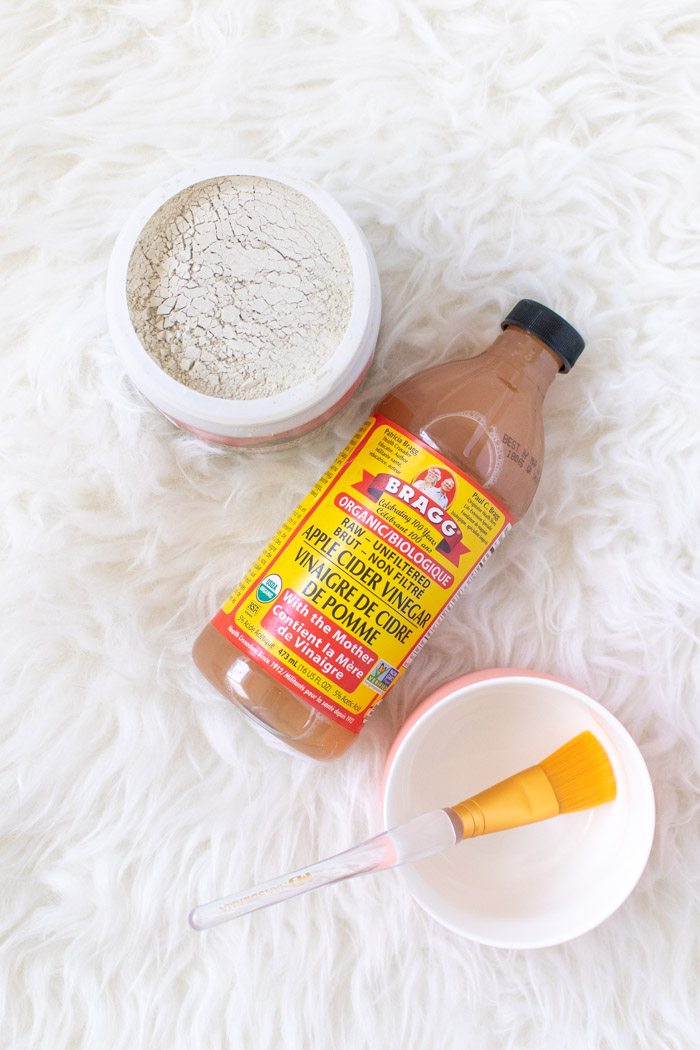 Face Mask – OK, this calcium bentonite clay powder is the best mask I've found for problem skin. It's TOUGH but it gets the job done. Although I wouldn't really recommend it for sensitive skin (which I have), I swear by it for anyone with acne, discoloration or scarring. You mix it with apple cider vinegar (many reviewers recommend using part vinegar, part water) until it forms a paste, so a little goes a long way. I use this powerful clay mask about twice per week, and when I wash it off, I generally have a red ring around my face, which is a little startling the first time. Nonetheless, it has worked wonders for my skin.
After cleansing my face in the evenings, I use this clay mask and follow it up with my usual toner, hydration and lotion routine so that my skin does not dry out.
And that's a wrap! I hope my experiences help you decide if you want to try out natural skincare products. I'm always happy to try new things, so what are your favorite skincare products?
Please note this post contains affiliate links from which I may collect a small profit should you choose to make a purchase. I only link to products I personally use or recommend.