/
Lavender Lemonade Sorbet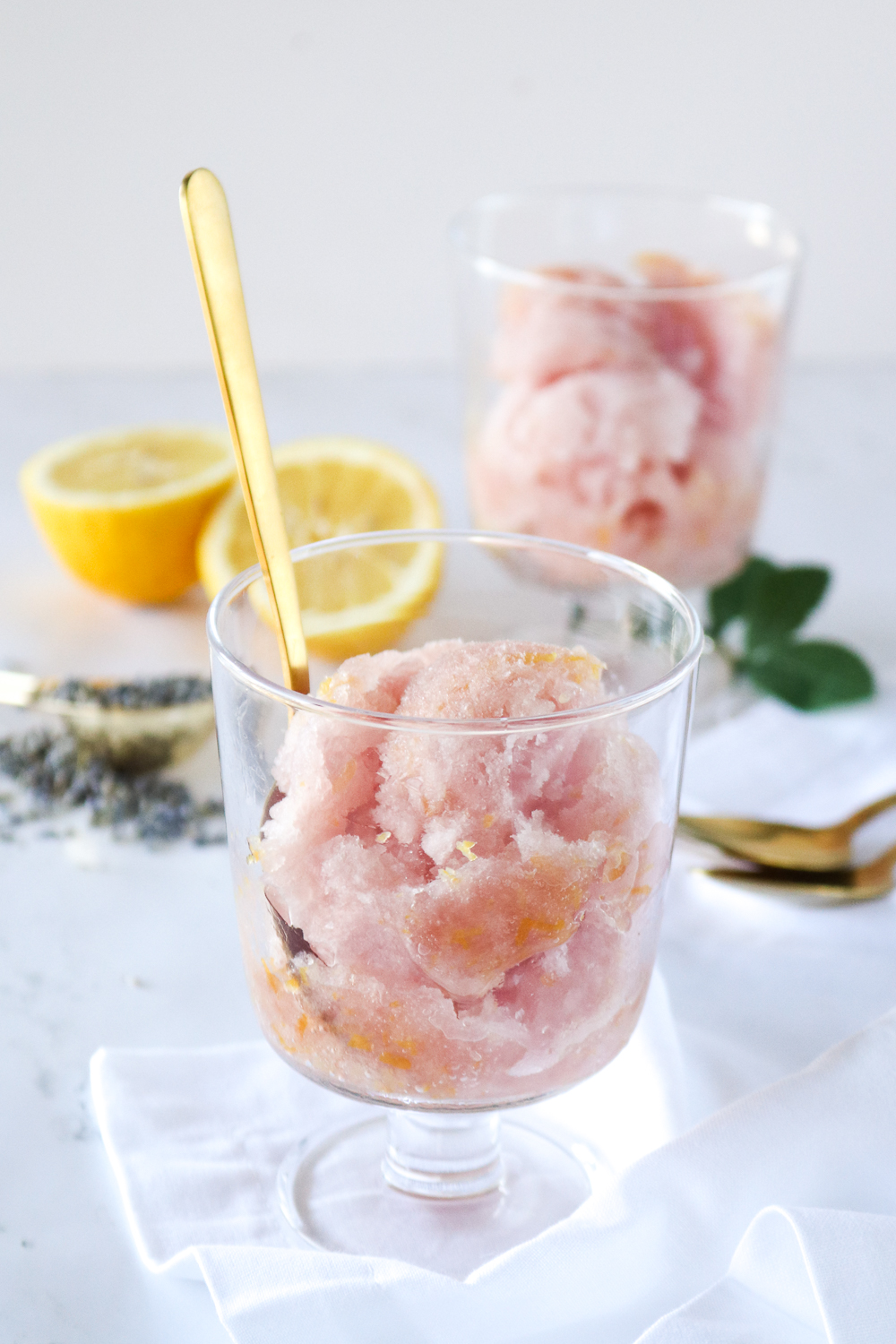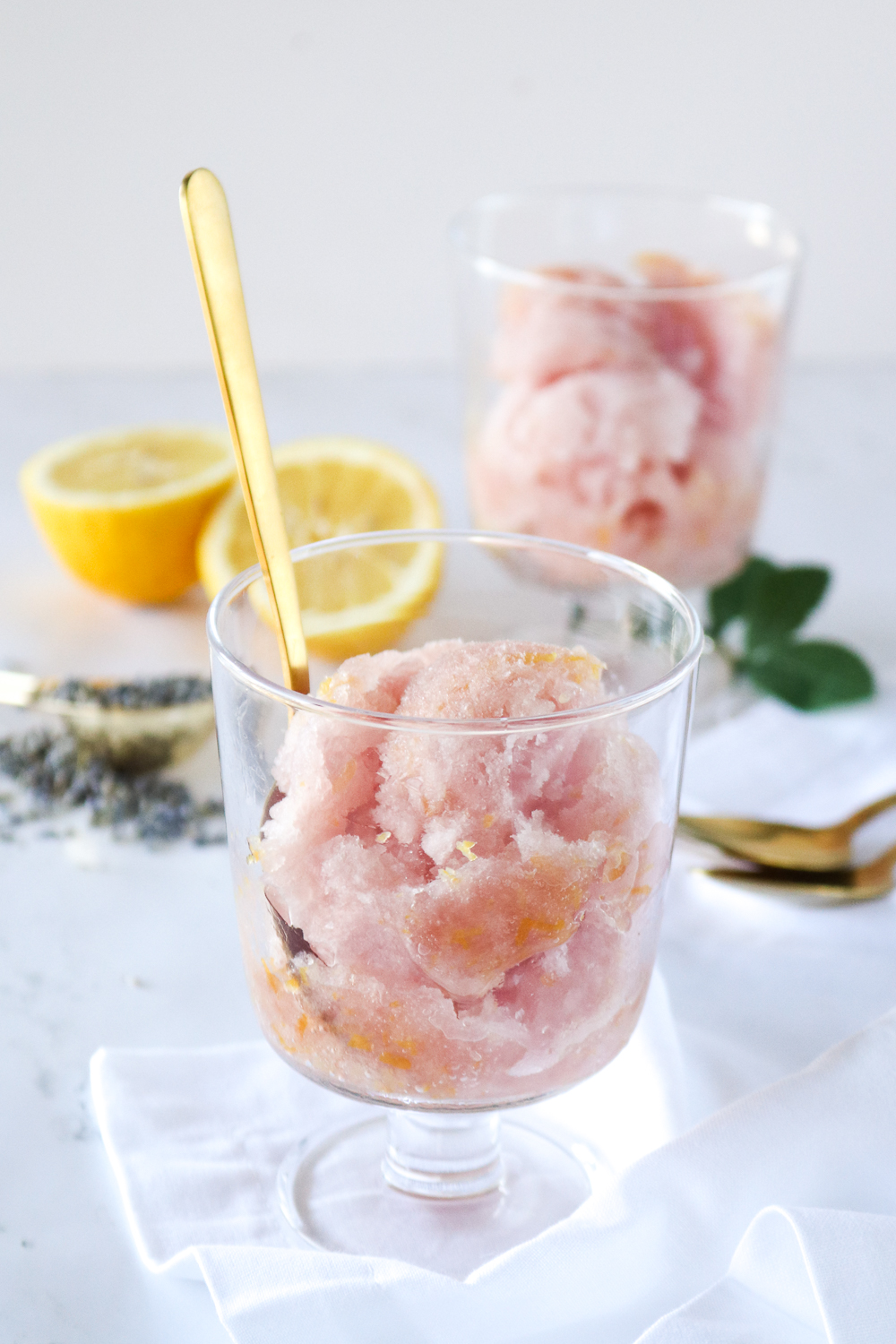 On the rare occasions that I don't feel like eating ice cream (it does actually happen sometimes!), sorbet is a really nice alternative. Even though sorbet has more sugar than ice cream, it has less fat and is made with real fruit juices and flavors. Since spring is in full bloom around here, I tried a new recipe for lavender lemonade sorbet!
Hello, new favorite flavor! The best thing about this recipe (compared to my peach lemonade sorbet I made last year and still LOVE) is that you don't need any special tools to make this. All you need is a saucepan and any freezer safe container to make delicious sorbet that tastes expensive and exotic.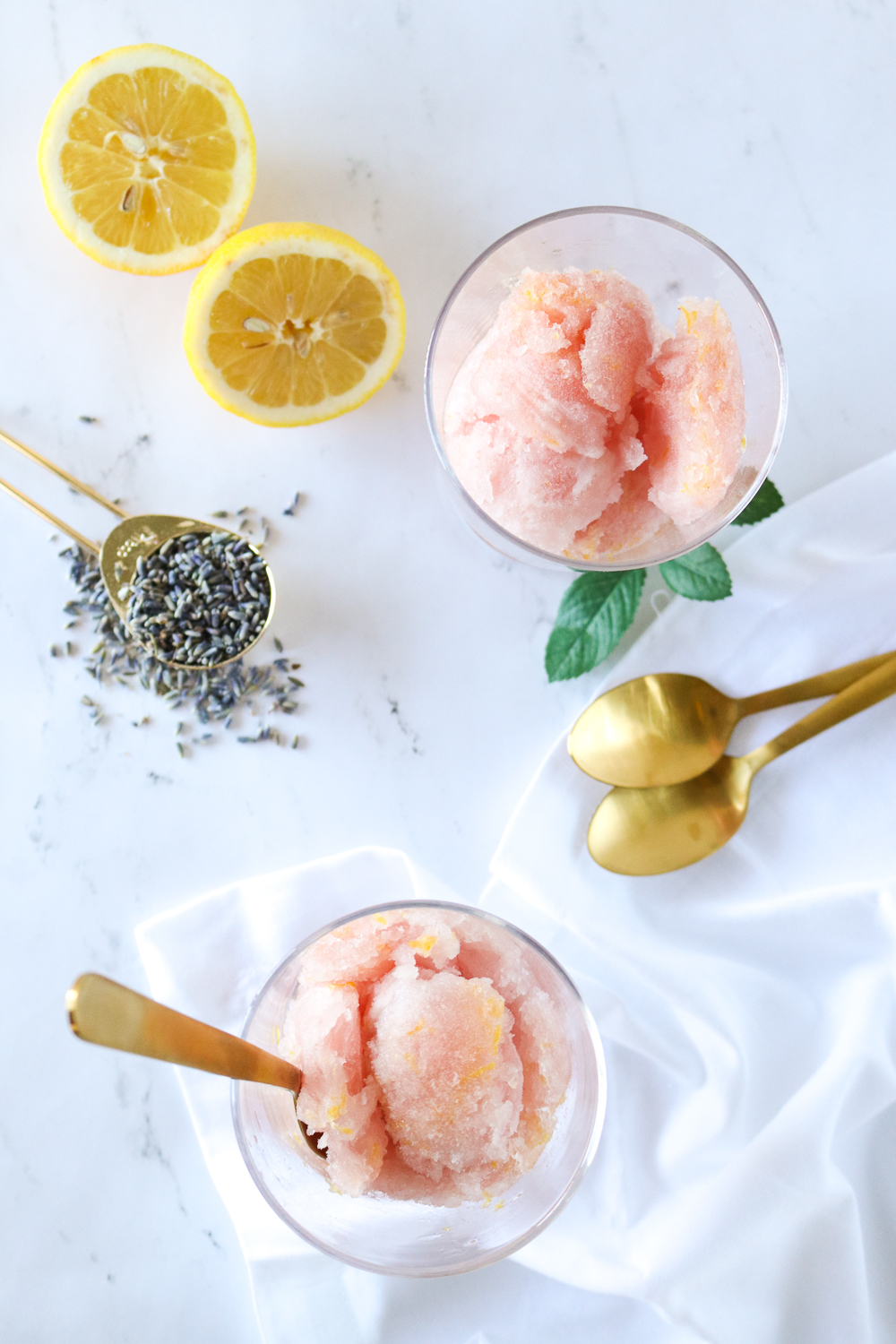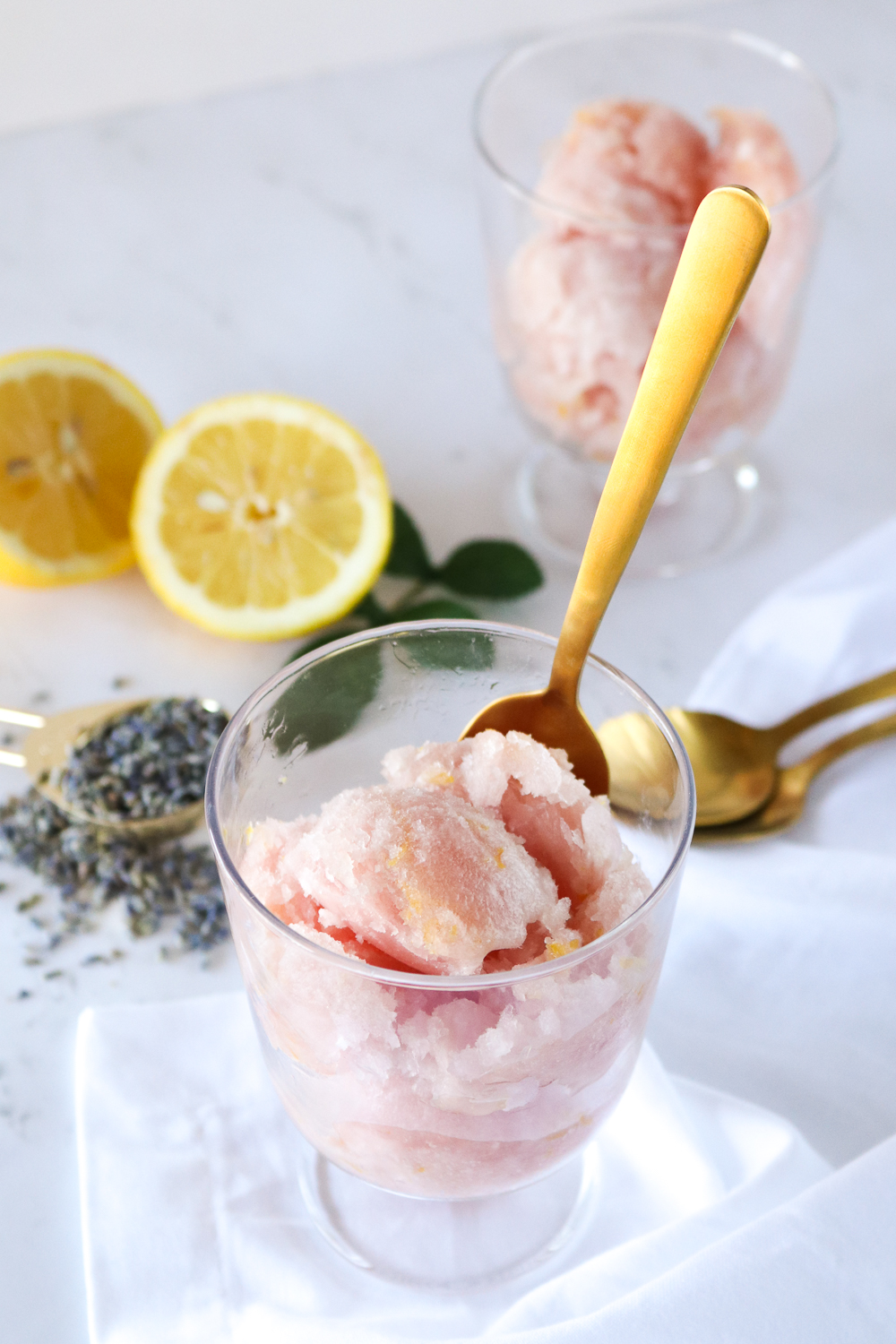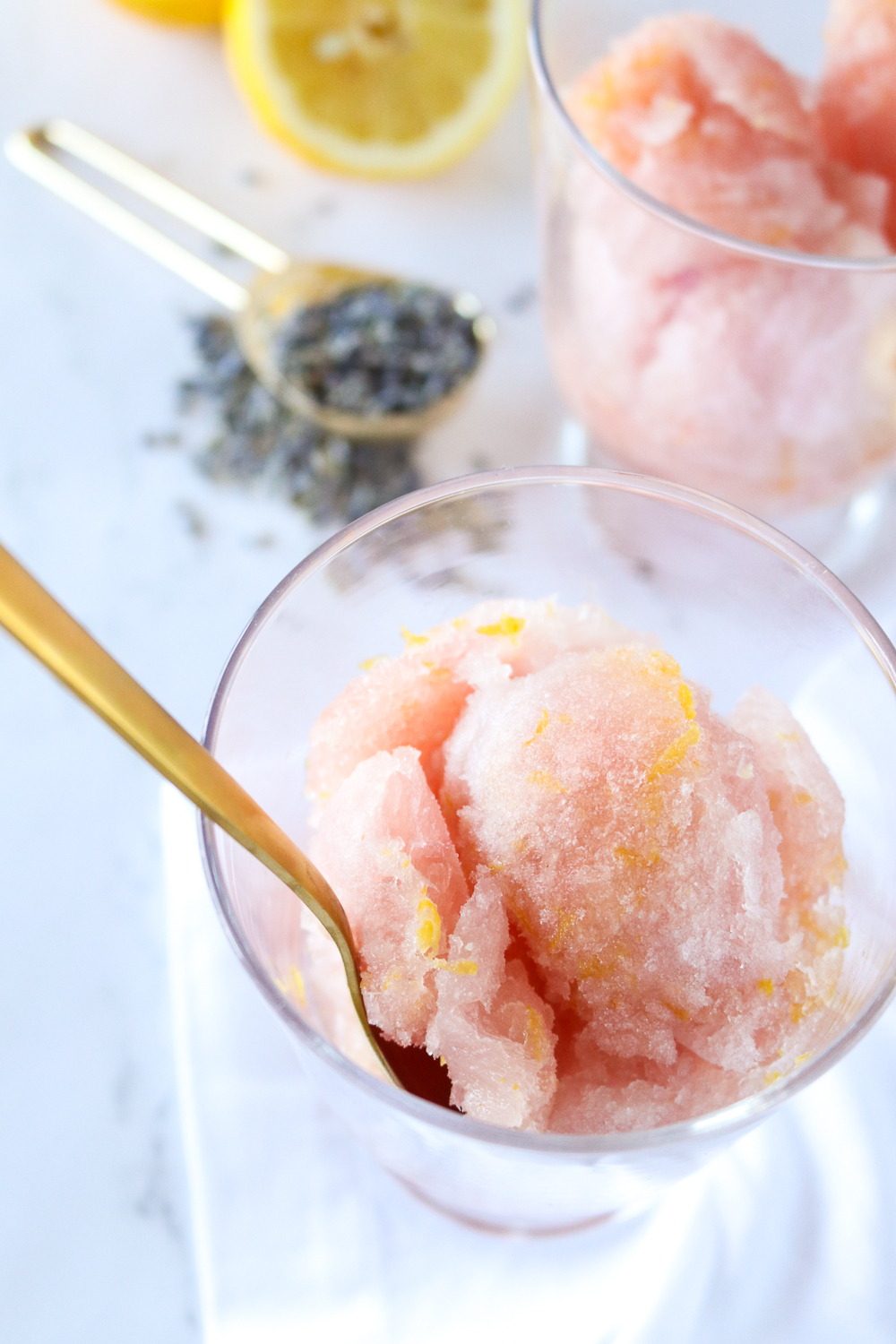 Depending on the level of lavender to lemon flavor you like, you can adjust the amounts used, but I was personally very happy with these ratios because the lemon is just sour enough to balance out the sugar in the recipe. After all, I didn't want it to be too sweet and overpower the actual flavor. I also chose to keep the lemon zest in the frozen sorbet, but if you don't like the texture, you can let the zest soak with the lavender buds and then drain it at the same time and still benefit from the flavors.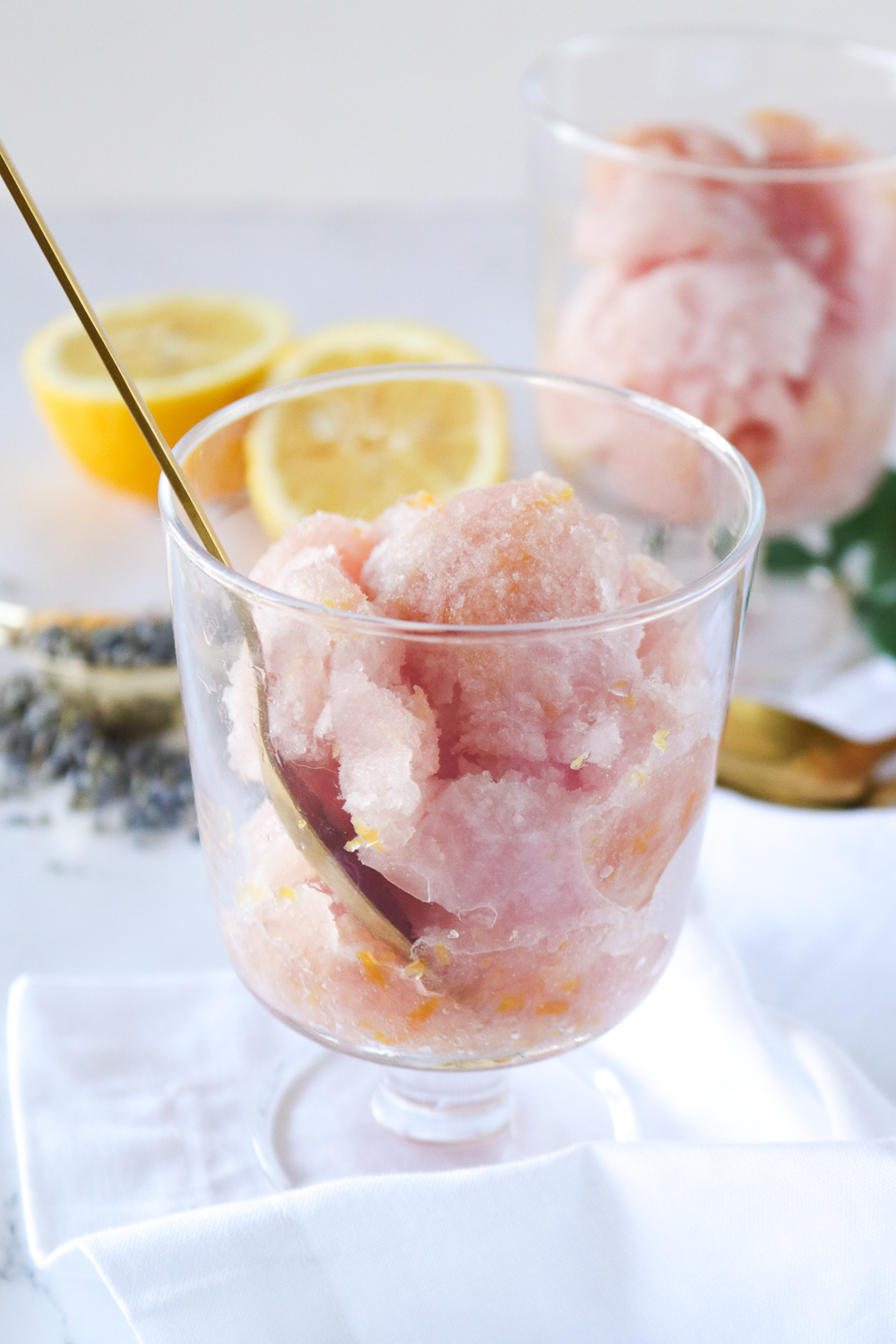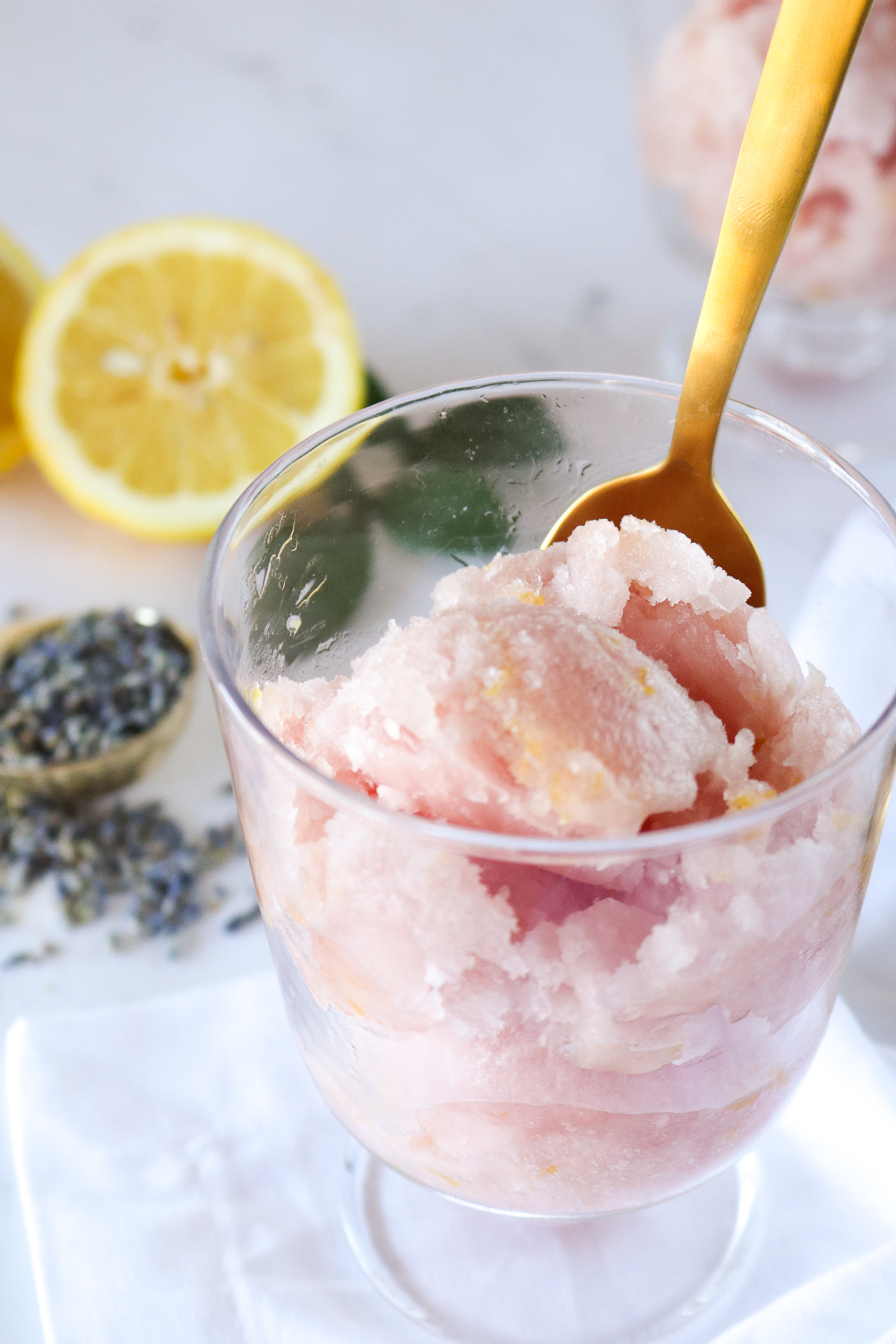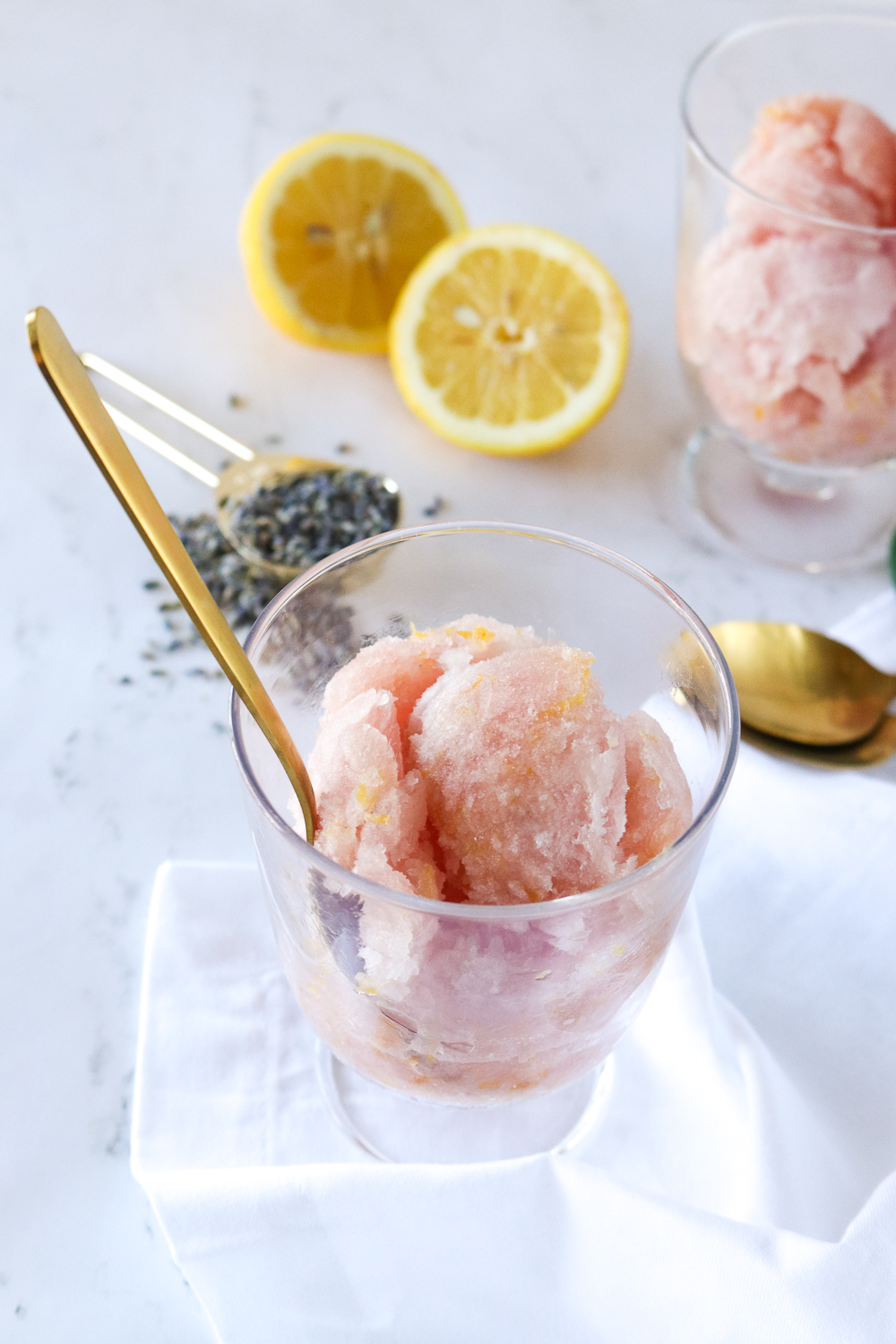 I've really enjoyed using lavender in more recipes the past few months. After making my lavender simple syrups for cocktails, I've started using it more often and love it. Since lavender isn't so commonly used, it's a great flavor for keeping recipes interesting and feeling unique. Plus, florals are perfect for spring and I love the smell as much as the flavor!
I briefly had a lavender plant, but sadly, plants don't stay alive very long in my household…
Anyway, this is a really simple and refreshing sorbet recipe for spring and summer! The process is as simple as making a simple syrup on the stovetop, letting the lavender soak and then straining it and mixing in the lemon juice and zest before freezing in a container. For best results, you should mix it every hour while it freezes so that the flavors are well distributed, but it will still taste good and have the correct texture if you don't, so don't stress about it.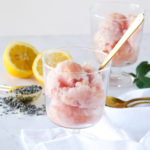 Lavender Lemonade Sorbet
2017-03-24 15:39:00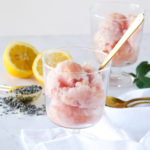 Serves 2
Deliciously sweet but tart lemon sorbet with a hint of lavender made without any special tools
Ingredients
3/4 cup water (purified)
3/4 cup sugar
1 cup food grade lavender buds
1 cup lemon juice, about 3 lemons
2 tbsp lemon zest
Instructions
In a small saucepan, heat the water and sugar on medium-high heat until it begins to boil and the sugar dissolves.
Add lavender and set aside to cool completely, about 30 minutes
Use a mesh sieve or a coffee filter to remove the lavender
Stir the lemon juice and zest into the simple syrup and pour into a freezer-safe container, such as a plastic or metal container and freeze for one hour
Remove from freezer and use a fork to mix up the mixture to ensure flavors are equally distributed
Freeze for an additional 2+ hours until solid enough to scoop
Notes
Store in an airtight freezer-safe container for up to one week
Club Crafted https://www.clubcrafted.com/