/
Holiday Table Blog Hop: A Happy Blog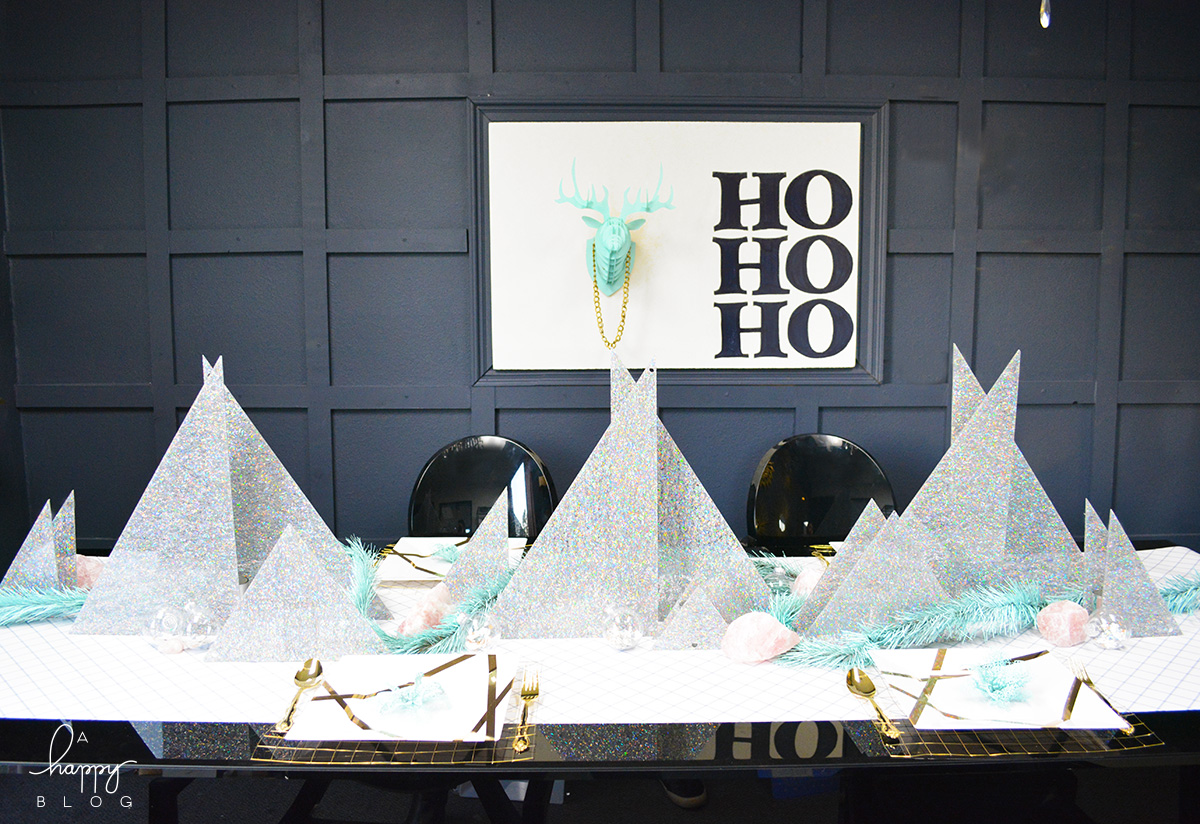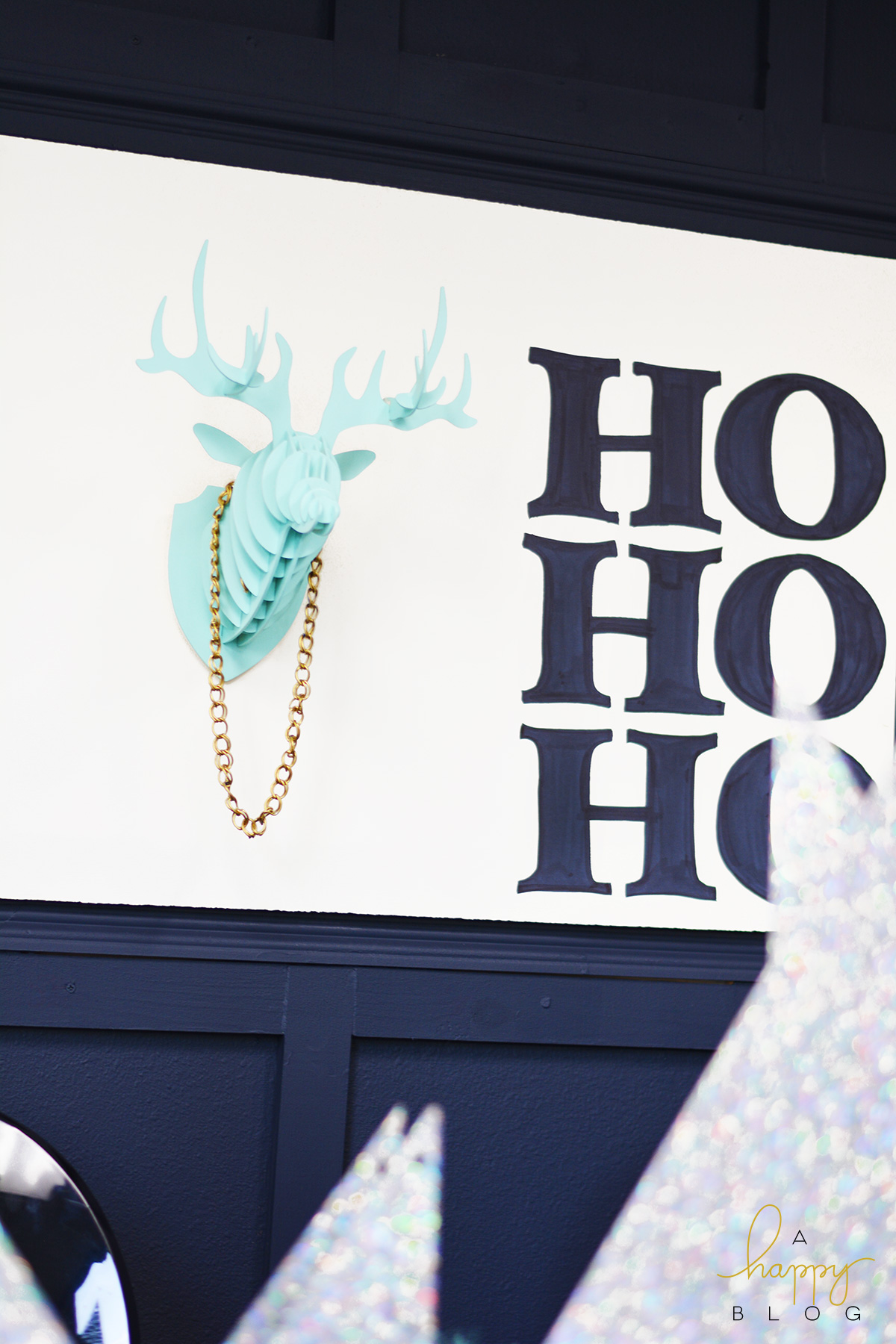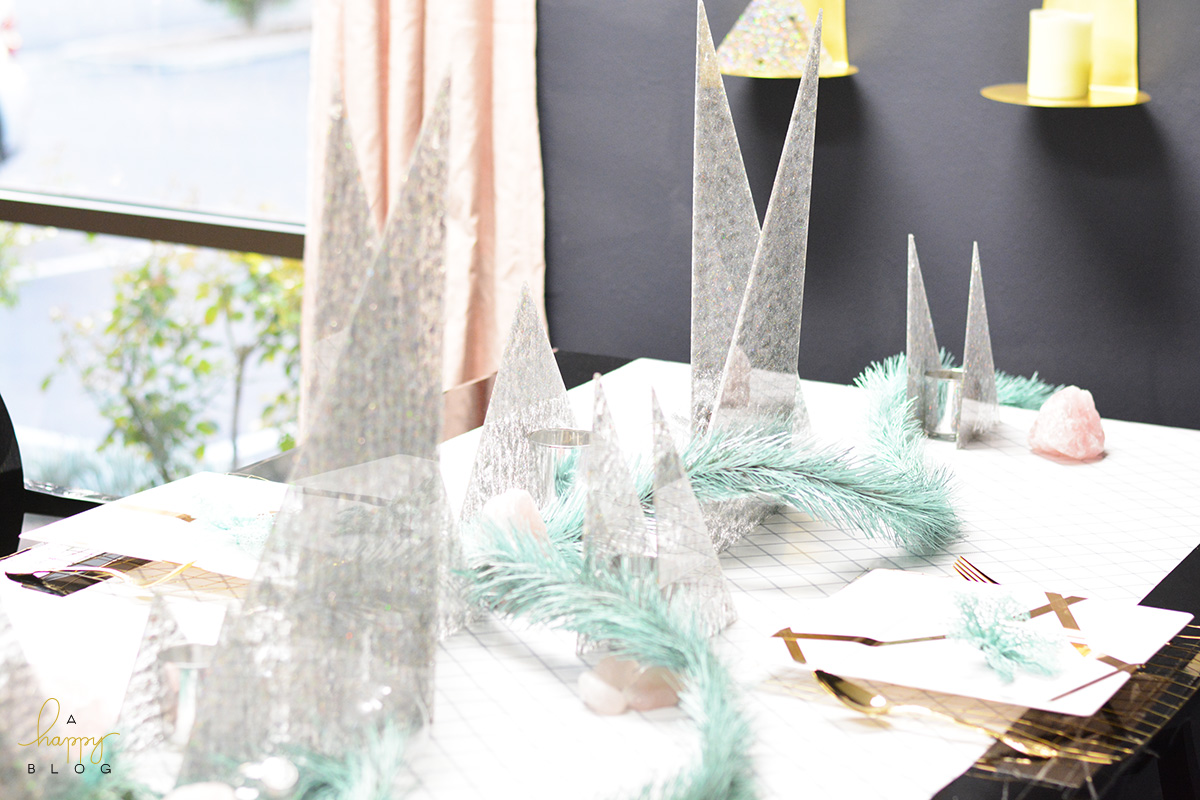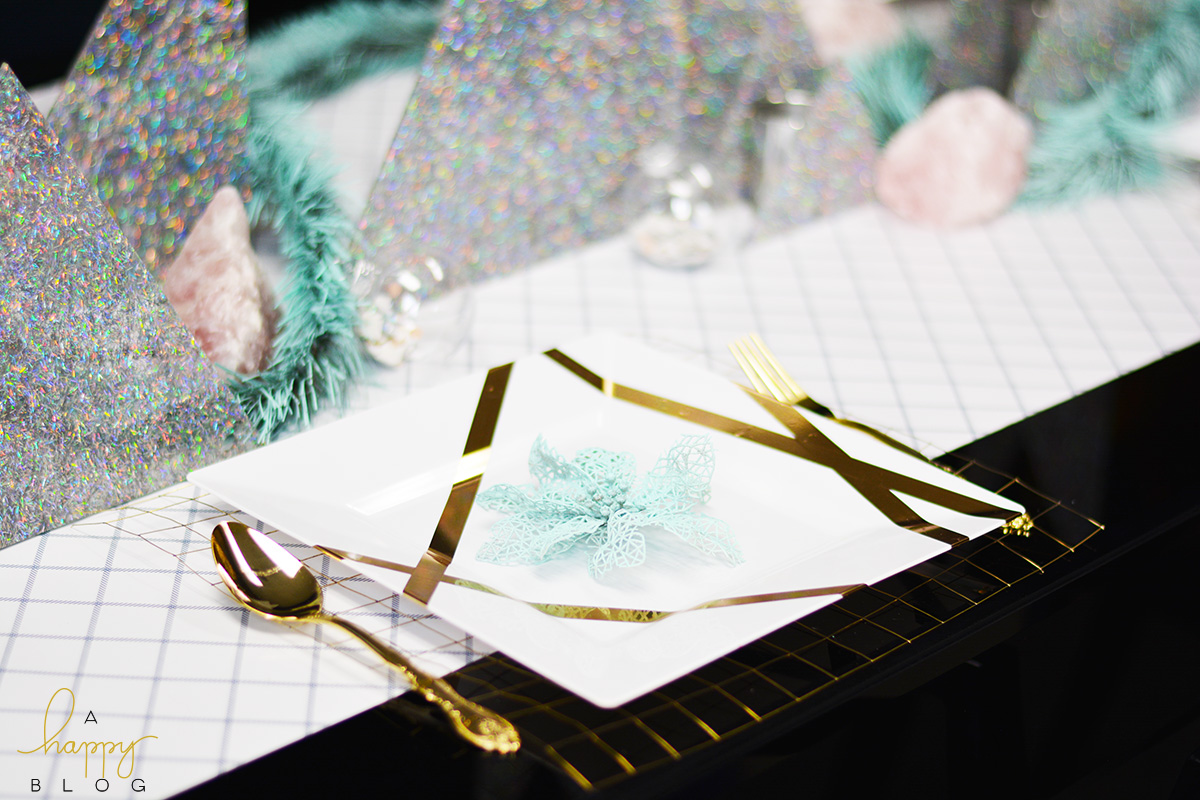 Happy Sunday! I hope you all had a happy Thanksgiving!
Today is day one of the Holiday Table Blog Hop series hosted by One O and Jo from A Happy Blog is the first to share her beautifully colorful holiday table with holographic details! For the next few weeks, me and three other lovely bloggers will be sharing our holiday table designs so you can prep for Christmas in style with lots of ideas to choose from.
Jo designed her table to throw back to the 90s in this "Saved by the Bell meets Yo MTV Raps" design to bring you a Ho Ho Ho-liday Yo!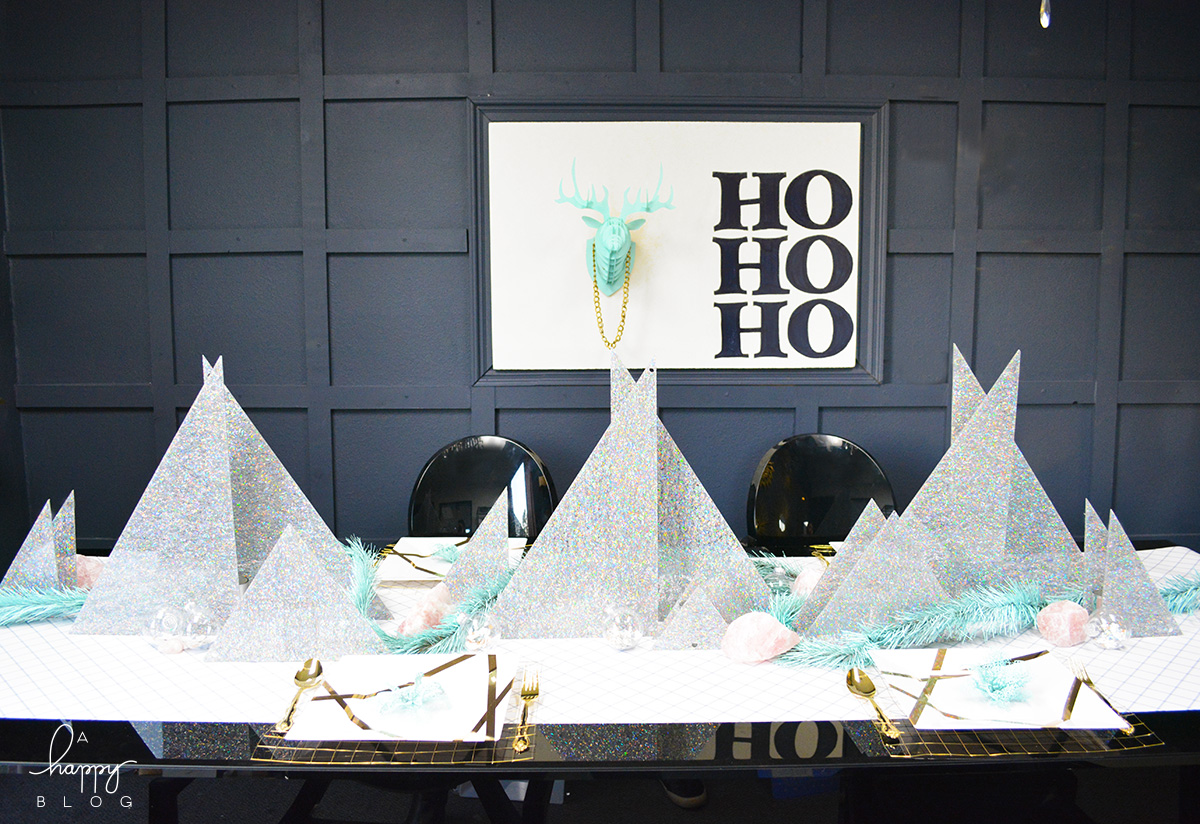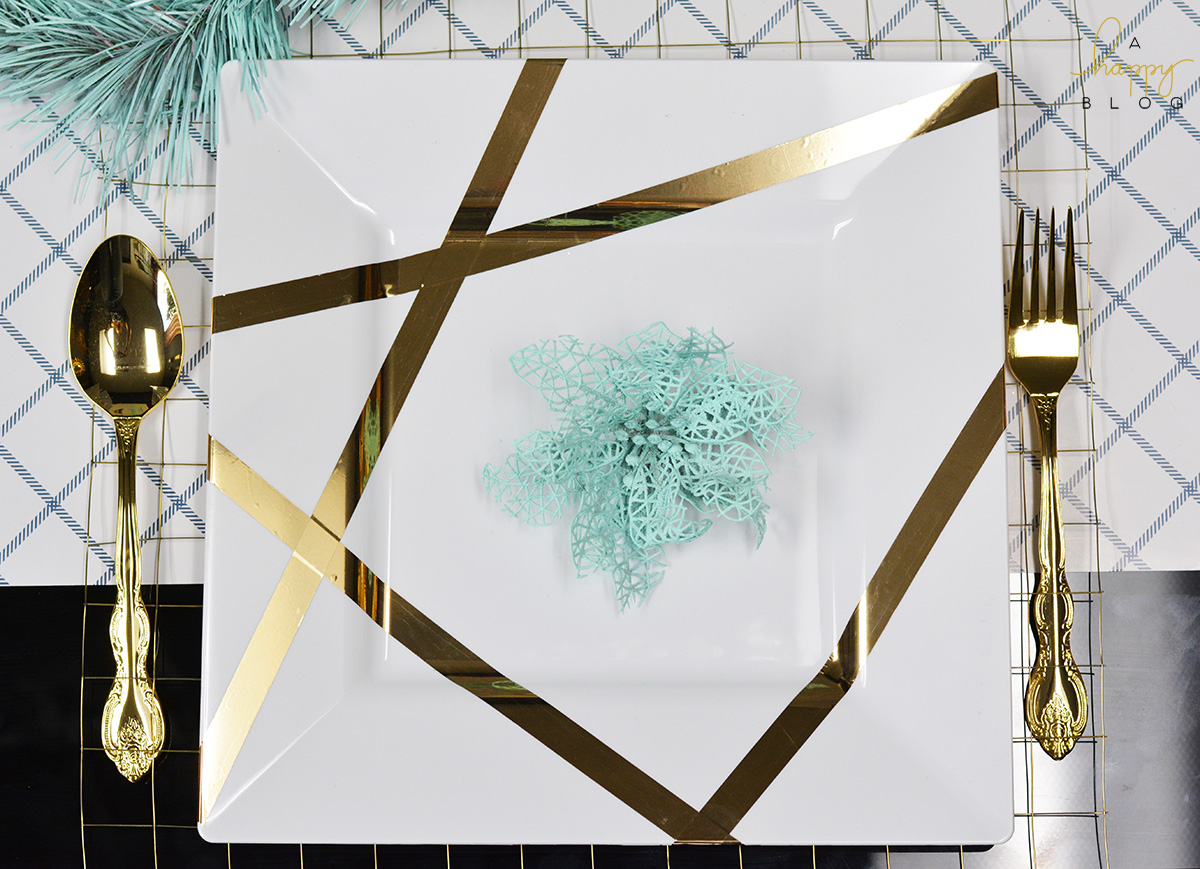 I LOVE all of the color in her design and the holographic trees centerpiece is to-die-for! I'm incredibly envious of her dark-walled dining room too. I mean, it's all just so gorgeous! Without further ado, here are the details to get her custom look:
The runner is wrapping paper from Sugar Paper for Target
The hologram trees are made using acrylic triangles glued to glass votives (try using holographic scrapbook paper triangles to recreate this look)
The chargers were made using gold floral wire mesh cut into a 13" square.
The charger plates are square white plates decorated with gold foil tape (don't eat directly on the foil tape)
Everything else is your standard issue holiday decor spruced up with a can of mint green spray paint.
So channel your inner Kelly Kapowski/LL Cool J and give this look a try! Be sure to share your holiday table by tagging @ahappyblog on Instagram or @happyblogdotcom on Twitter and head over to Jo's blog to see more beautiful posts!
Stay tuned for another holiday table design next Sunday!
All photos by A Happy Blog