/
DIY Cactus Christmas Ornament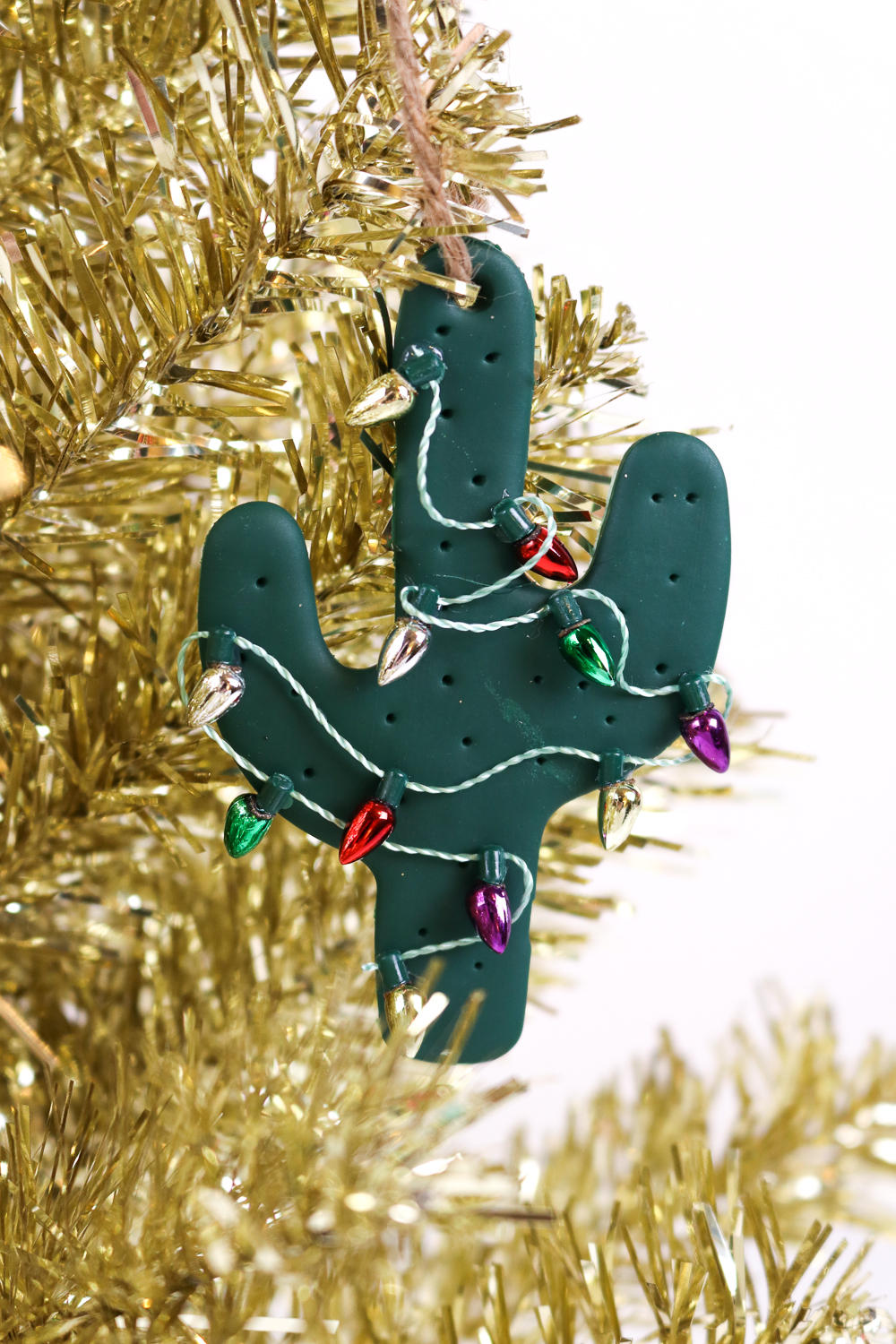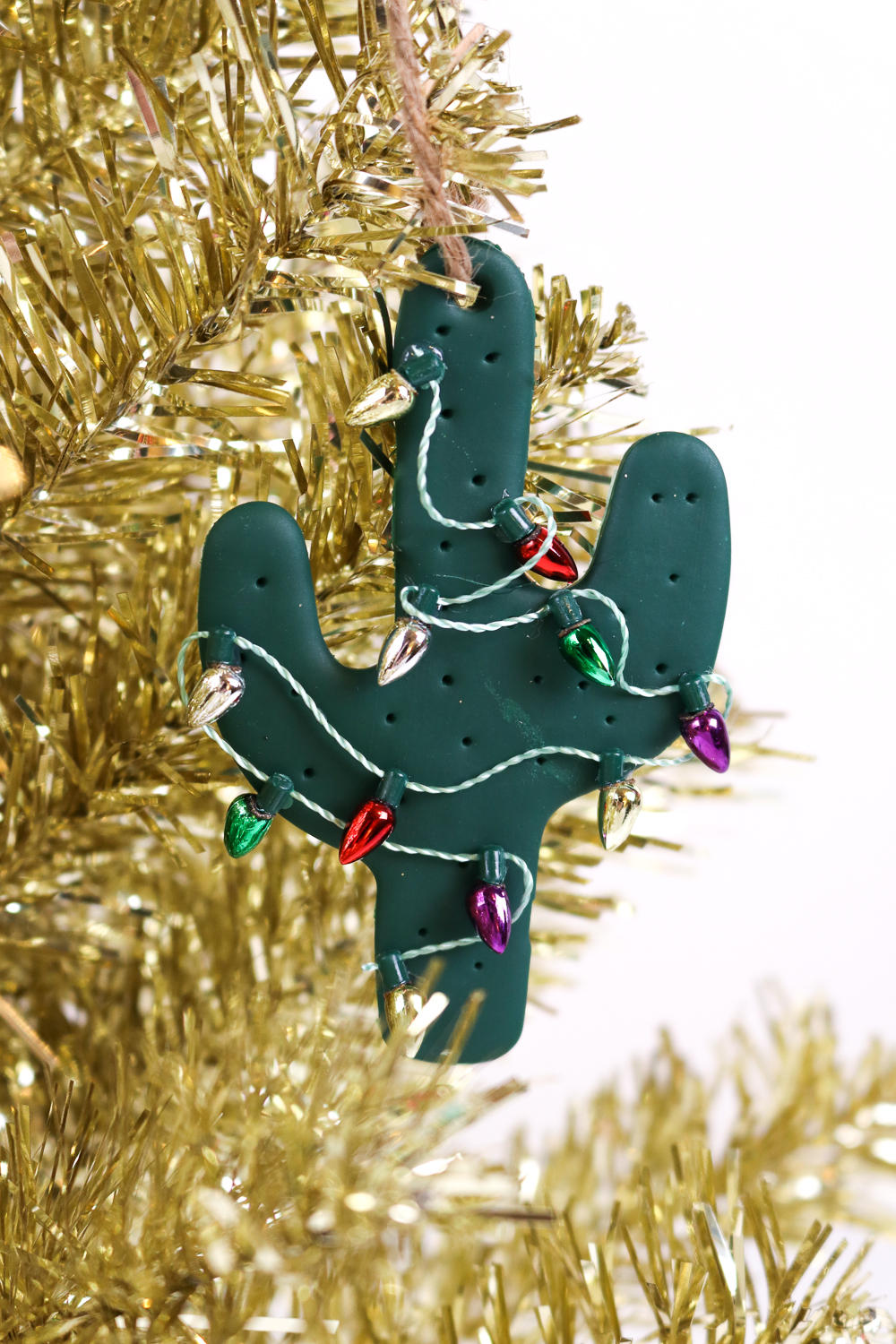 Guys, it's Christmastime!!
I could barely contain my excitement for the holidays this year and had my tree up and decorating several weeks ago in preparation for my absolute favorite time of year. I waited until after Thanksgiving to start my Christmas tutorials, but I'm preparing to release a ton of fun DIY and dessert ideas this year, starting with this DIY cactus Christmas ornament complete with Christmas lights!
Being from California, I'm no stranger to the cactus and succulent trend. In fact, they're the only plants I can keep alive (barely). What better way to decorate my tree here in SoCal than with a homemade ornament?! I mean, I honestly considered putting a large cactus on my porch to decorate with Christmas lights but decided to pass on it this year and make the ornament version instead…it's less prickly.
This is pretty easy to make and is also a really fun gift for friends!
Supplies:
Air dry OR polymer baking clay
Dark green paint
Light green paint
Clay glaze
String
Paintbrushes
Rolling pin
Large cactus cookie cutter, stencil or craft knife
Hot glue gun
Step 1: Roll out a large piece of clay on a parchment covered workspace until it is about 1/2 inch thick. Note, I recommend air dry clay but polymer baking clay works just as well, especially when you're in a hurry.
Step 2: Use a cookie cutter to cut out a large cactus from the clay, or you may use a stencil or freehand cutting the cactus with a craft knife. Use ab object like a straw or piping tip to cut a small circle at the top of the ornament where the string will hang. Allow to dry completely or bake according to the package instructions.
Step 3: Once the clay has hardened, paint a medium or dark green color, let dry and paint a second coat. Repeat with both sides of the ornament.
Step 4: Use a smaller paint brush to paint spikes on the cactus with light green paint in a somewhat random pattern and allow to dry
Step 4: Cover the ornament in a clay glaze and allow to dry
Step 5: Cut the string to about 5 inches. Thread the string through the hole in the cactus and tie together in a tight knot for the ornament to hang from.
Step 6: Use the glue gun to attach the string lights to the front of the cactus in a zig zag pattern.
Give it as a gift or hang on your tree for a fun additional to your Christmas decor!
*Please note this post may contain affiliate links