/
DIY Graphic Sweatpants with Iron-On Vinyl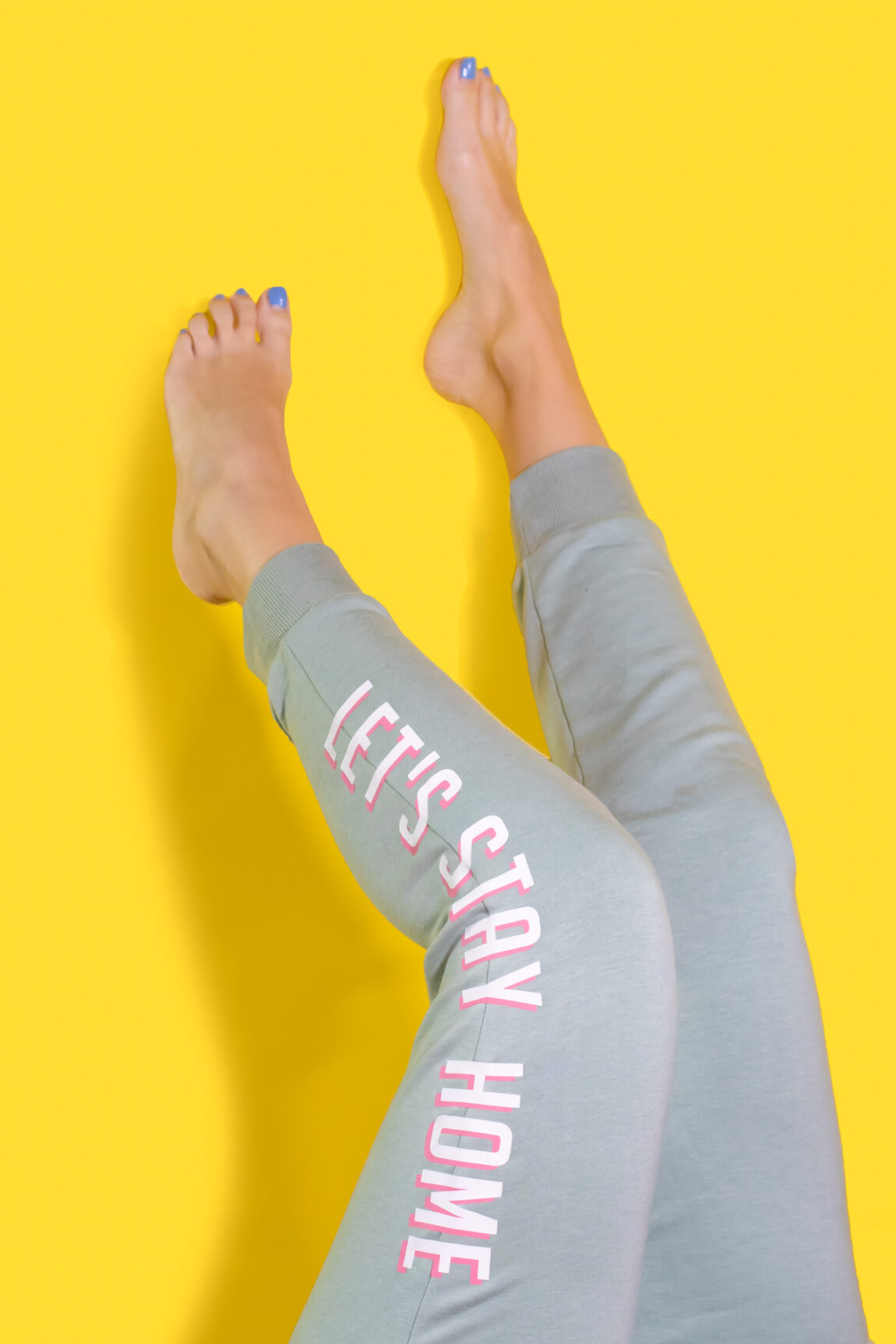 I know you all were just dying for more photos of my feet, right?! More importantly, let's focus on how amazing sweatpants are. I found this ultra-soft pair at Target recently and designed to upgrade them to these fun DIY graphic sweatpants using two colors of iron-on vinyl. Using a simple block letter font, the contrasting colors make the text really pop off the side of the pants. The "let's stay home" saying was perfect for me, a homebody and introvert. Since I work from home, I'm lucky enough to get to hang out in these graphic sweatpants all. day. long. Keep reading for the quick DIY!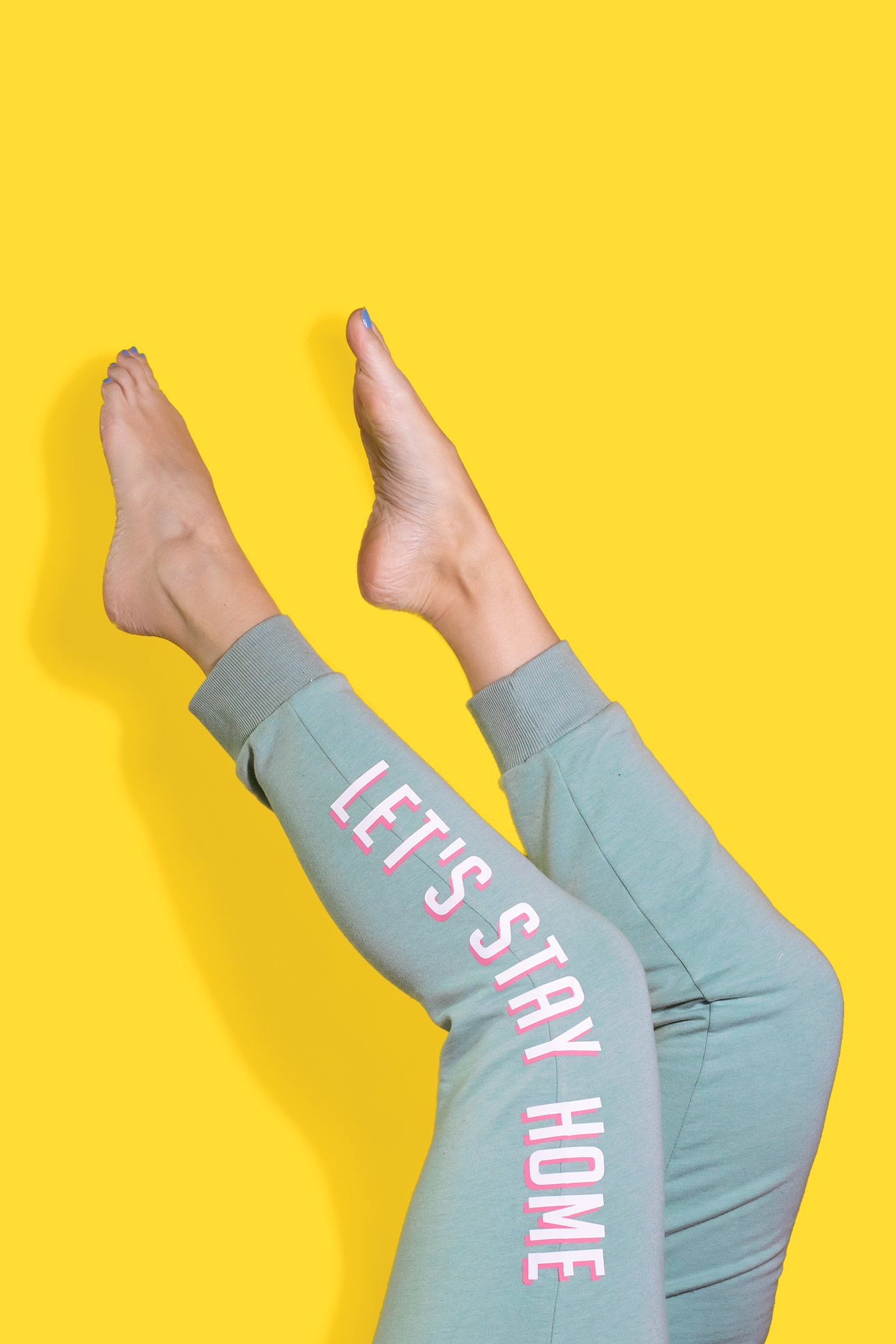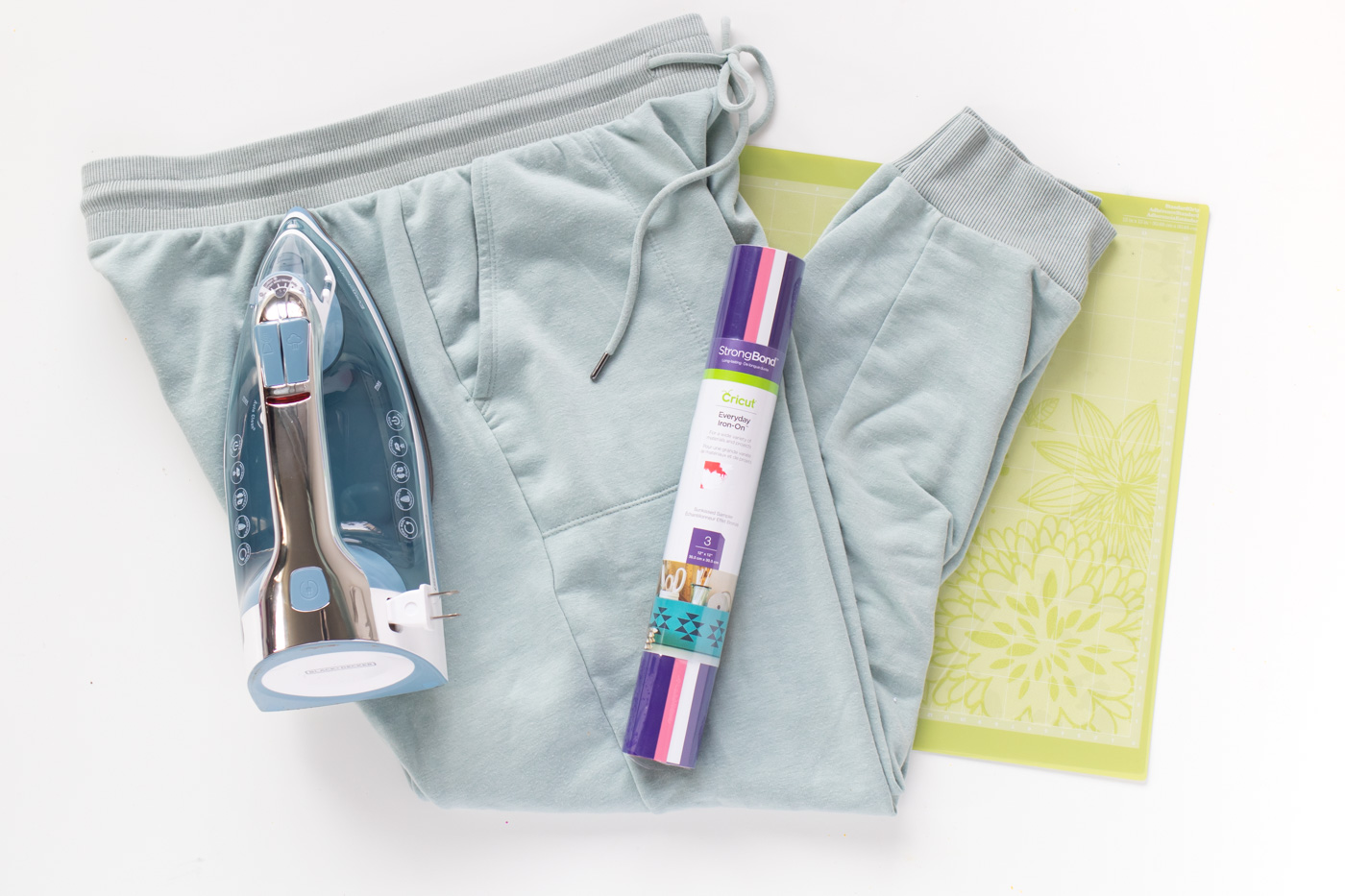 How to Make your Own Graphic Sweatpants
Supplies:
Sweatpants
Iron-on vinyl, two complimenting shades
Cricut Standard Grip Mat
Scissors
Weeding tool
Iron
Step 1: Add text in the Cricut Design Center or similar software. Choose your text style and adjust the size to fit along the side of your sweatpants. Mine is approximately 15 inches long.
Step 2: Duplicate the text but change the color. This will allow you to create a popping effect with the vinyl and cut two separate colors.
Note, my personal preference is to "attach" each word together but not the entire saying.
Step 3: Click "make it." Make sure the slider is turned to "mirror." Cut the saying out twice – one from each color – with the shiny side of the vinyl down on the mat.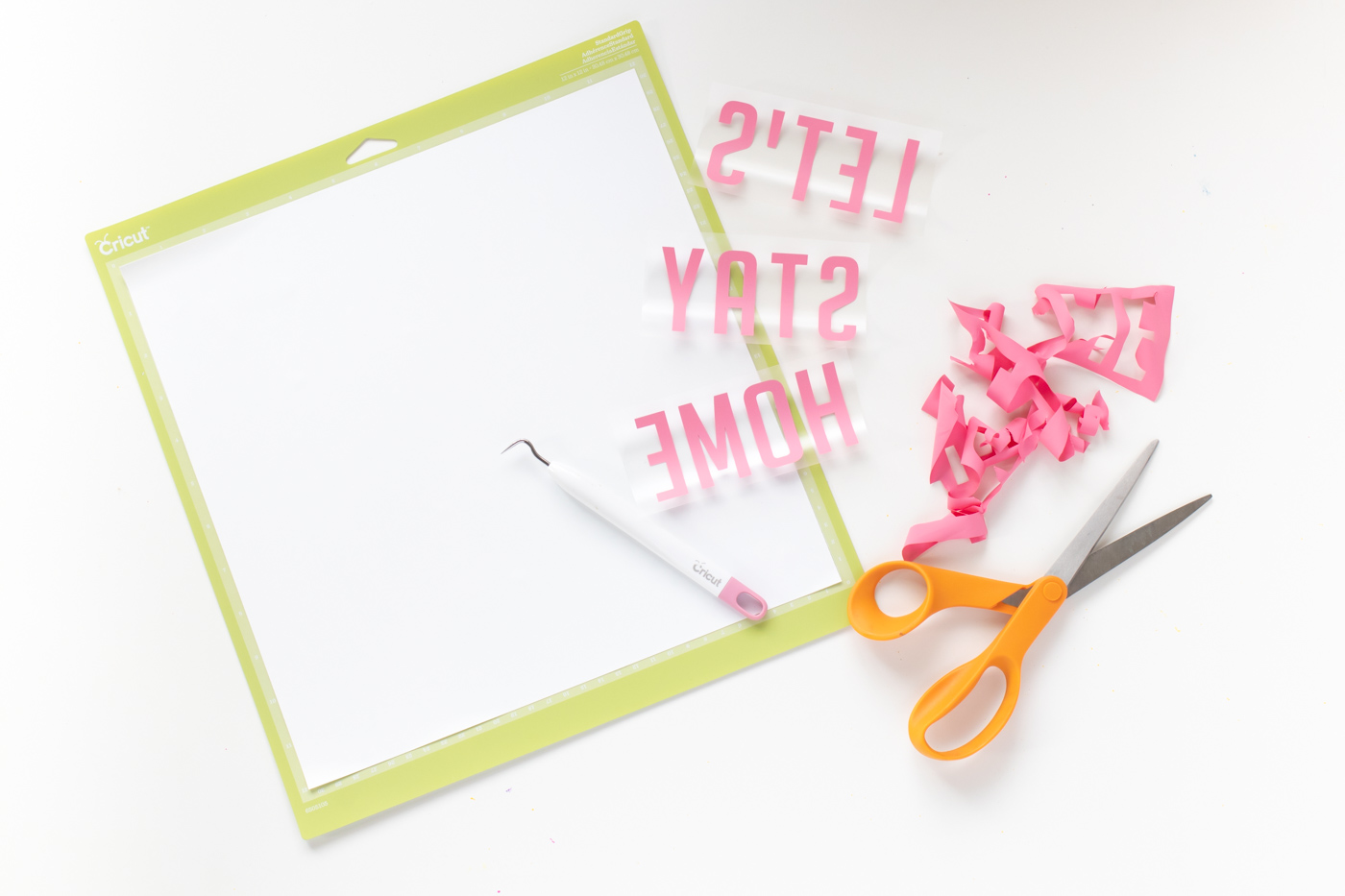 Step 4: Once cut, use scissors and a weeding tool to clean up the letters. Cut each one out as a separate piece.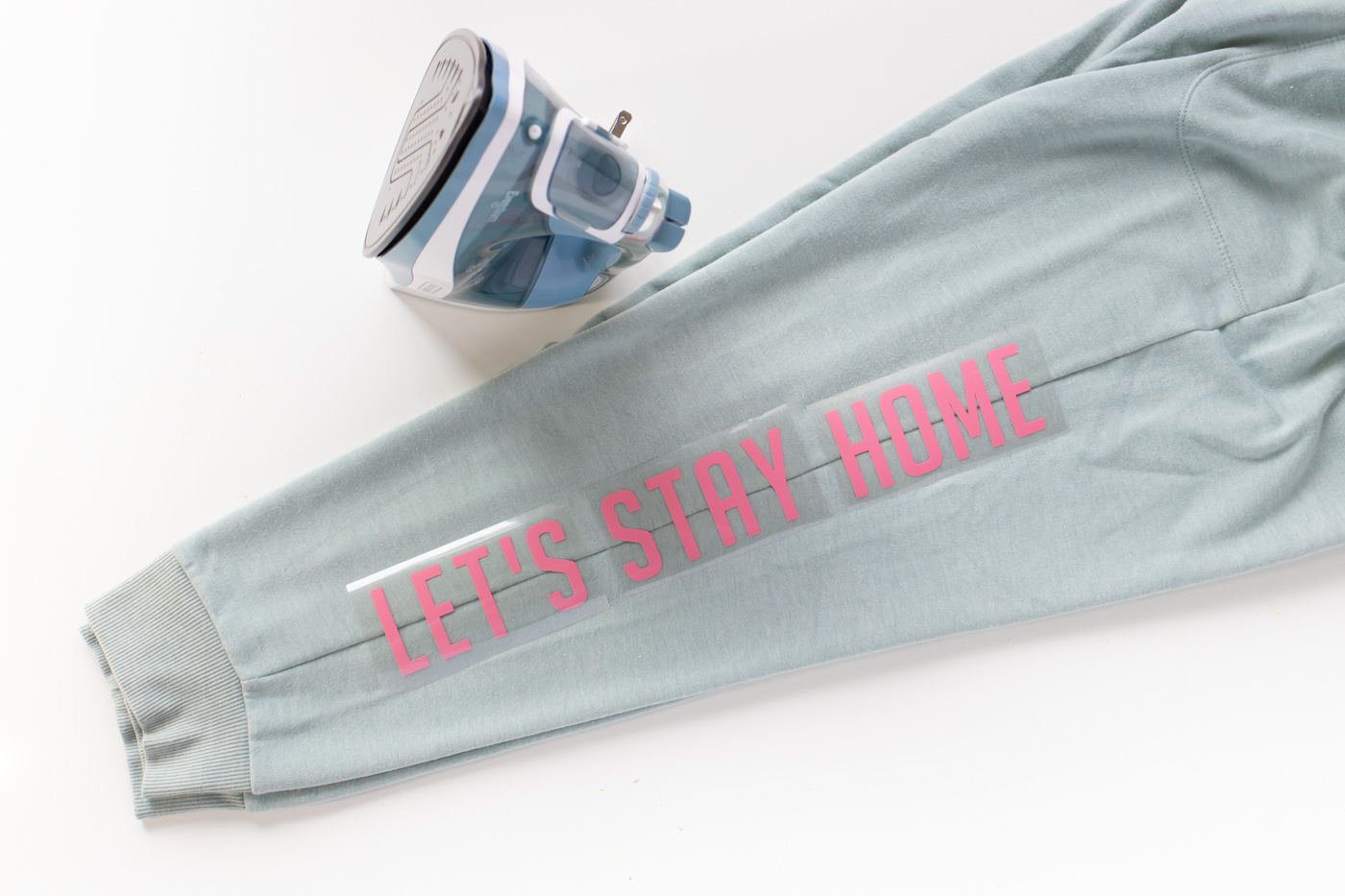 Step 5: Lay the background color (pink in my case) on the side seam of the sweatpants. You don't HAVE to layer two colors to make these graphic sweatpants, but I think it makes the letters pop out more. Press with an iron or Cricut EasyPress. Then remove the plastic to reveal the vinyl letters.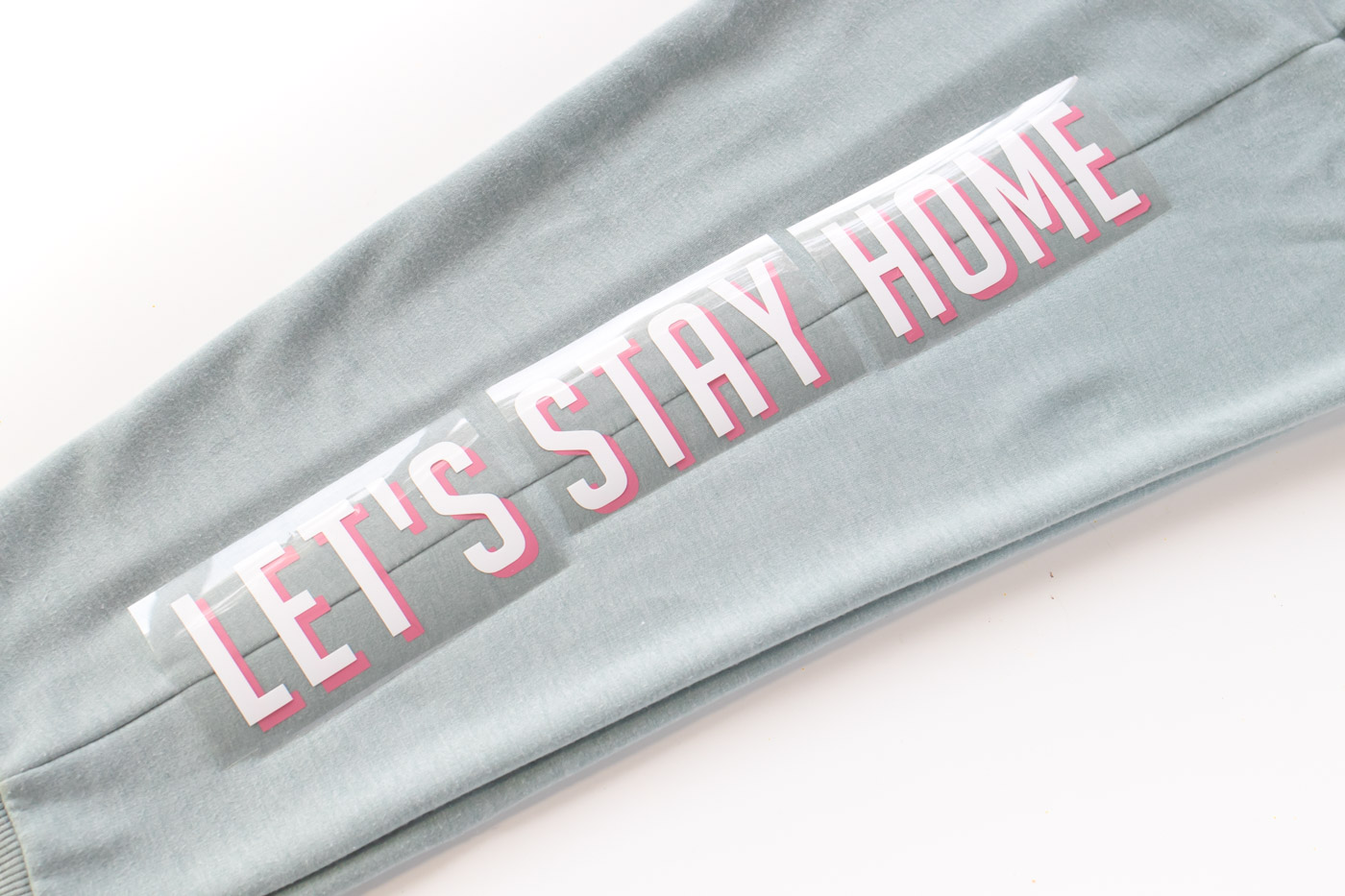 Step 6: Then place the top color of vinyl on top to create this layered 3D look. Press again and remove the plastic.
Now these graphic sweatpants are ready for lounging!