/
DIY 90s Patterned Easter Eggs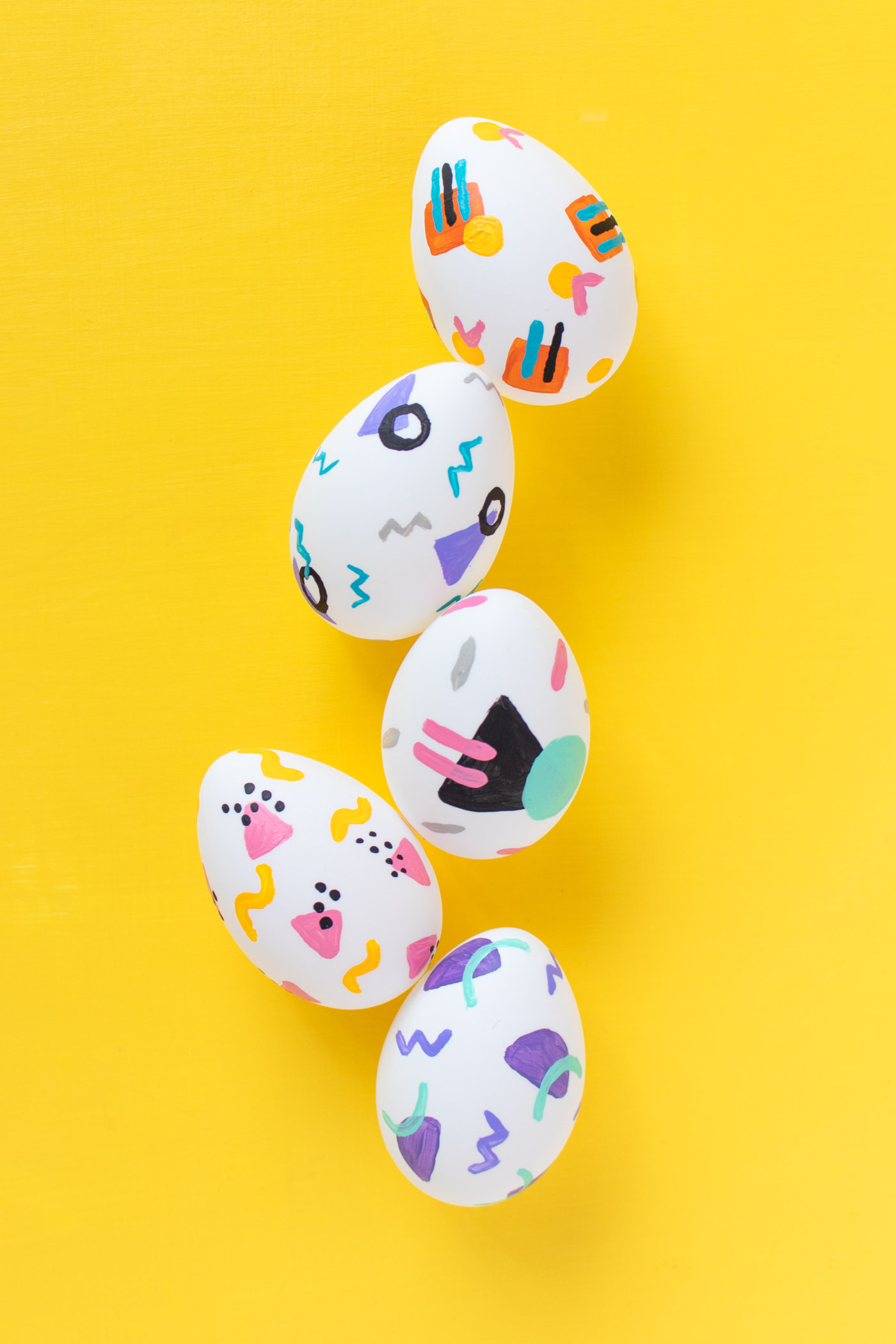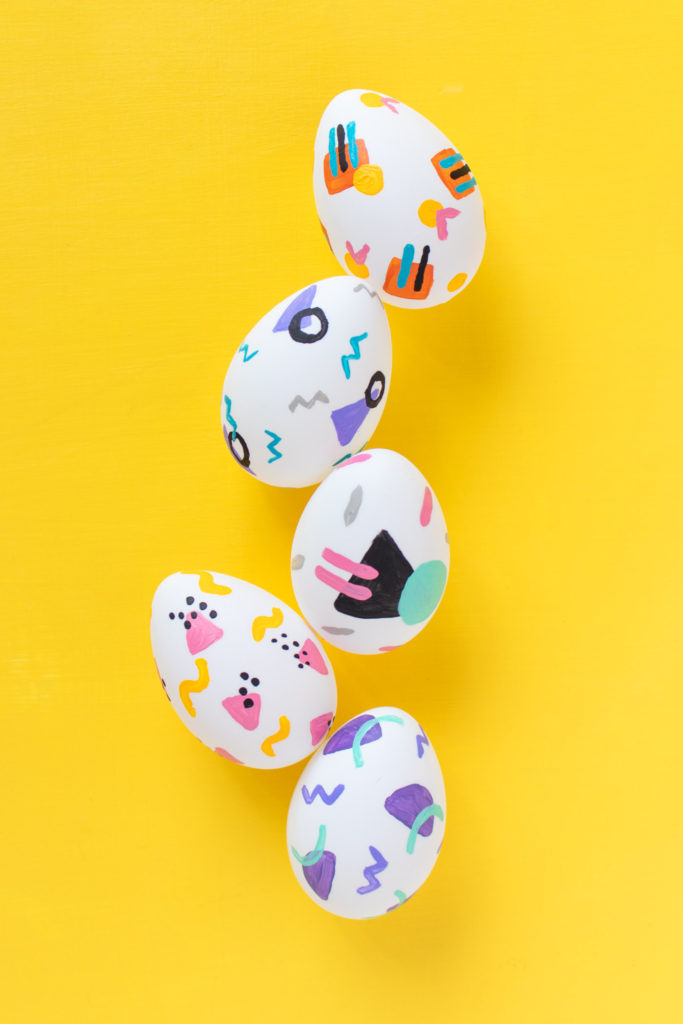 Let's celebrate Easter with all things 1990s, including these colorful 90s patterned Easter eggs! As you can probably tell from the archives, I love these abstract 90s patterns/80s patterns/Memphis patterns. I don't know what to call them other than colorful, abstract patterns, but I'm thrilled to see them popping up everywhere, including in the form of jewelry and clothing when we went to Renegade Craft Fair last weekend. Obviously, 90s patterned Easter eggs were the only thing missing! Now, I just need to host an entire 90s-themed Easter brunch. That would be AMAZING.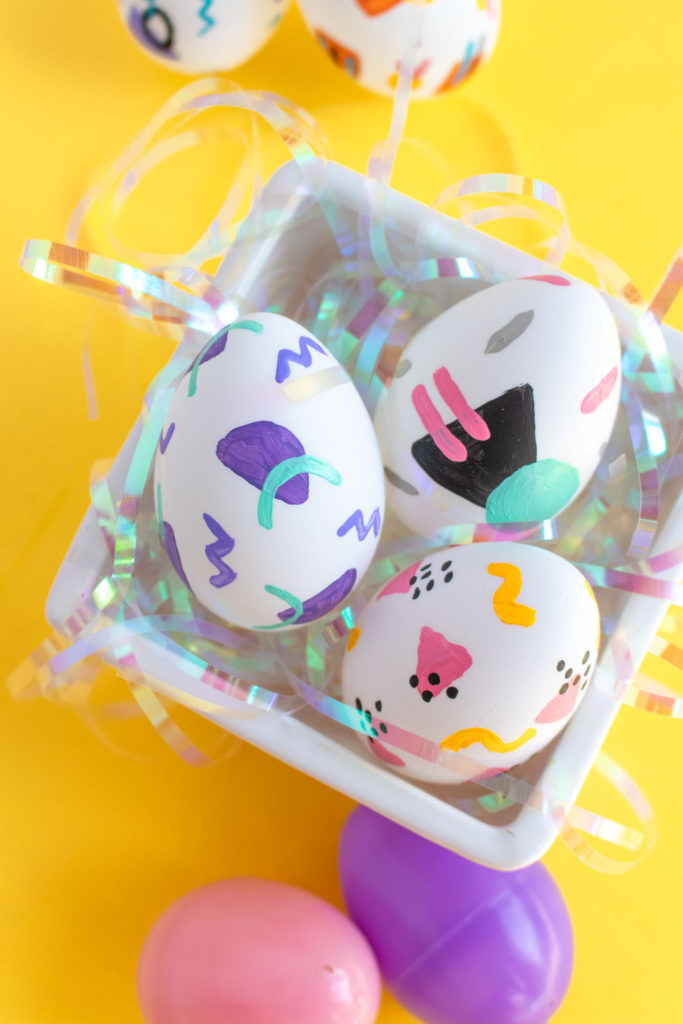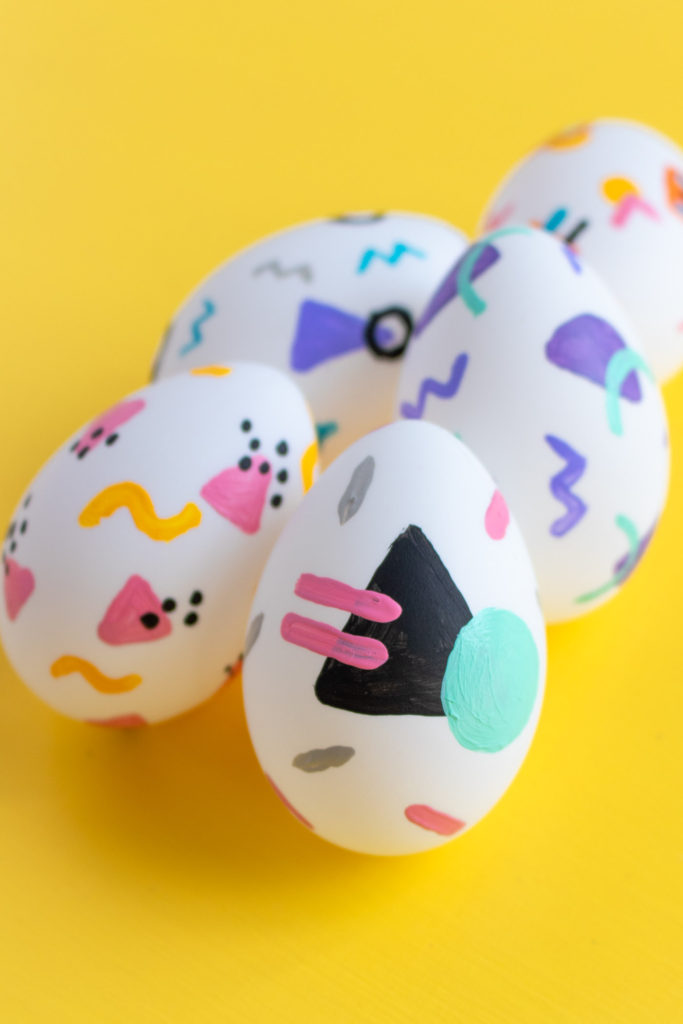 The best way to achieve these colorful 90s patterns on Easter eggs is simply with paint! Use a variety of your favorite colors and small paintbrushes to create an arrangement of triangles, circles, squiggles, squares and lines that layer on top of each other to create these iconic Memphis-inspired patterns.
What else would our 90s-themed brunch need besides these 90s patterned eggs? Maybe a set of 80s-style drink stirrers and a pitcher. If these patterns are still "hip" next year, I think we'll need to arrange a full brunch setup!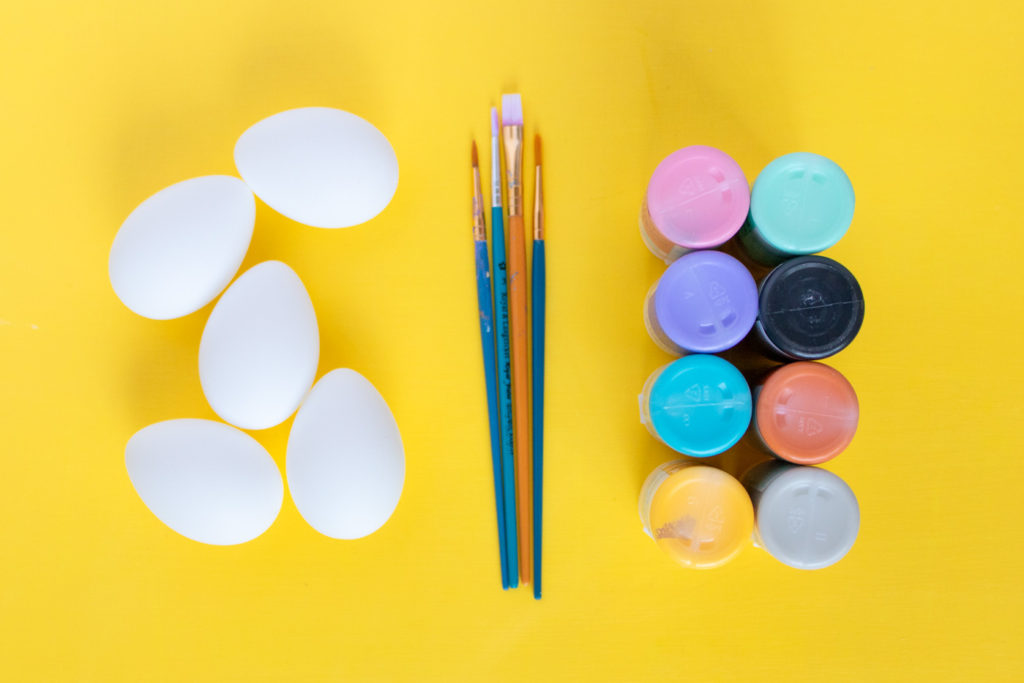 Supplies:
White eggs, fake or hardboiled
Acrylic paint, variety of colors
Paintbrushes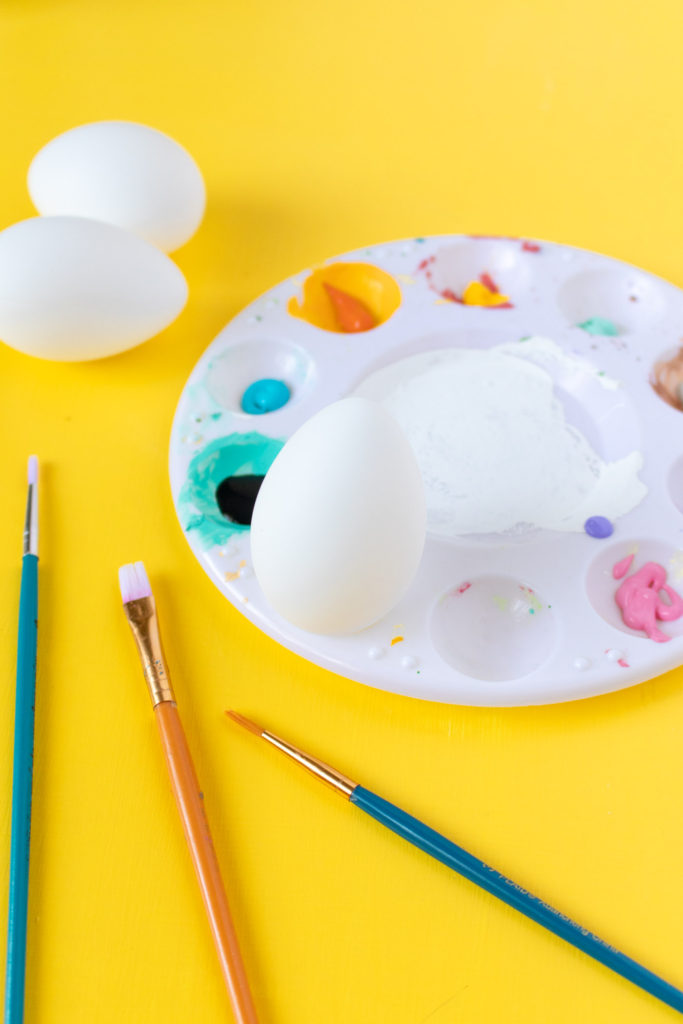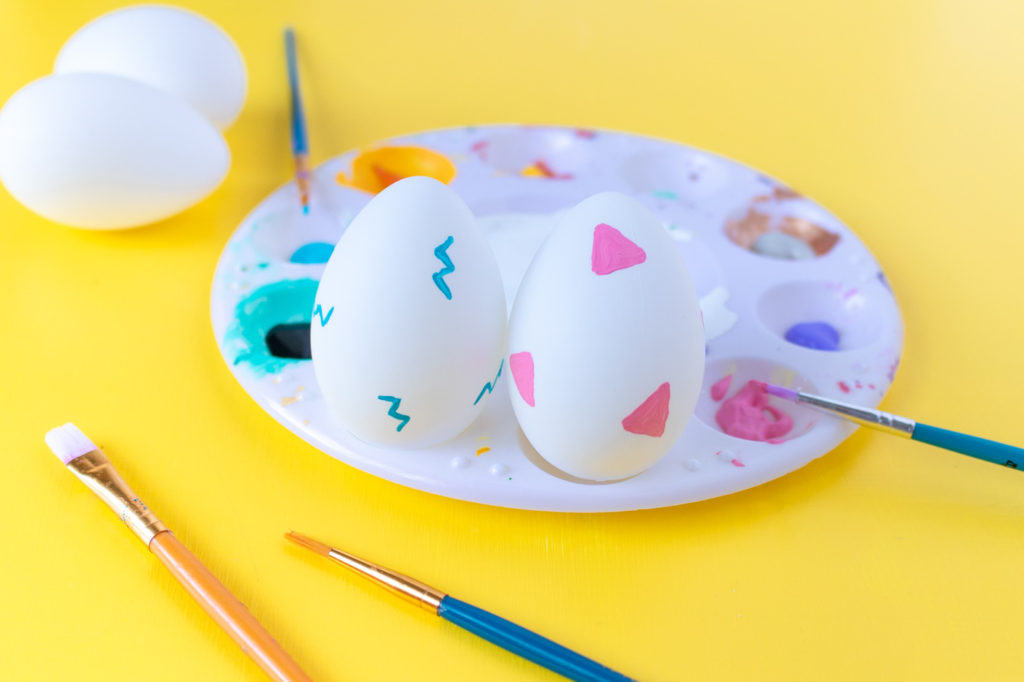 Step 1: Paint small shapes like triangles, circles, squiggles, etc. Let dry before painting over layers on top.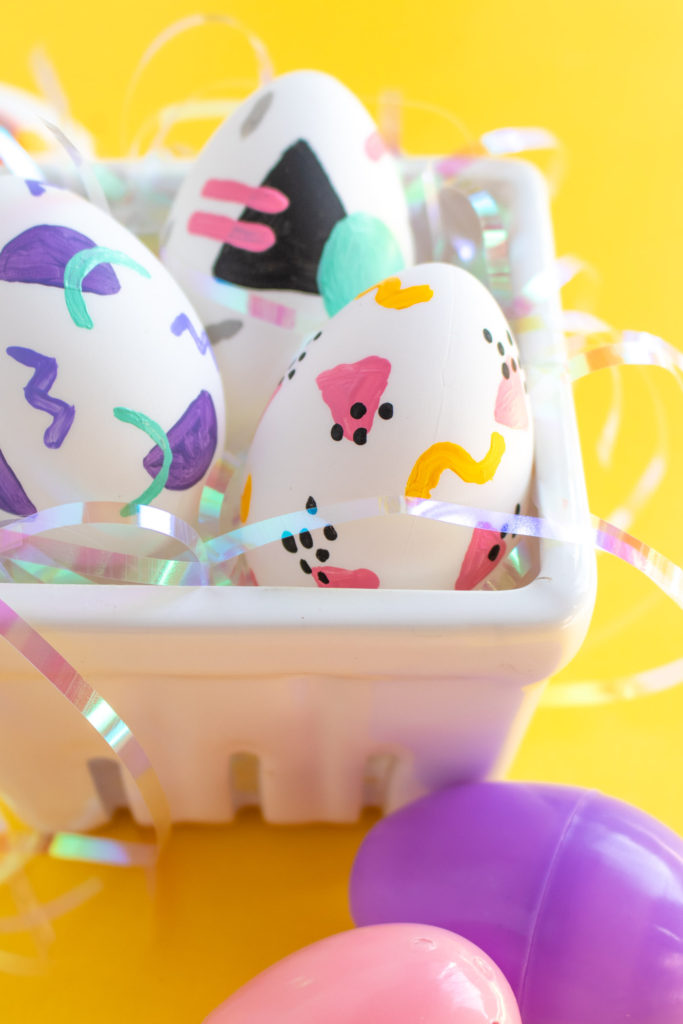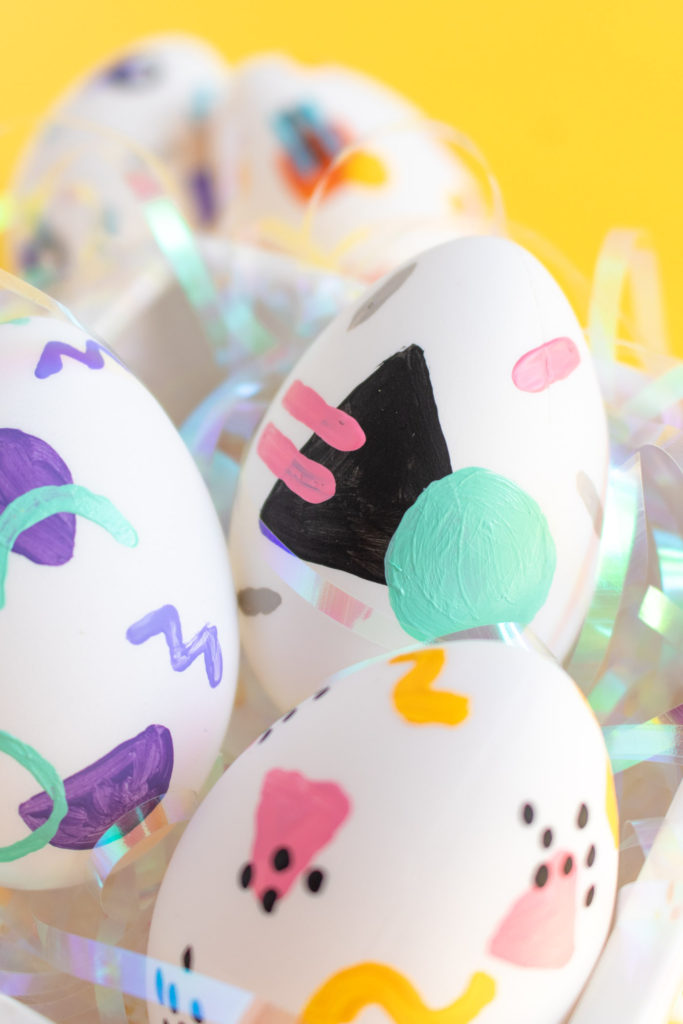 That's all there is to it! Set up these abstract 90s patterned Easter eggs on your Easter table or use them in other decor around the house for springtime.
Now tell me, what are you doing for Easter next weekend??
Psst, want more colorful Easter egg decorating ideas?! Try these simple gradient Easter eggs and terrazzo eggs.