/
DIY No-Sew Fried Egg Oven Mitts [+ a Video!]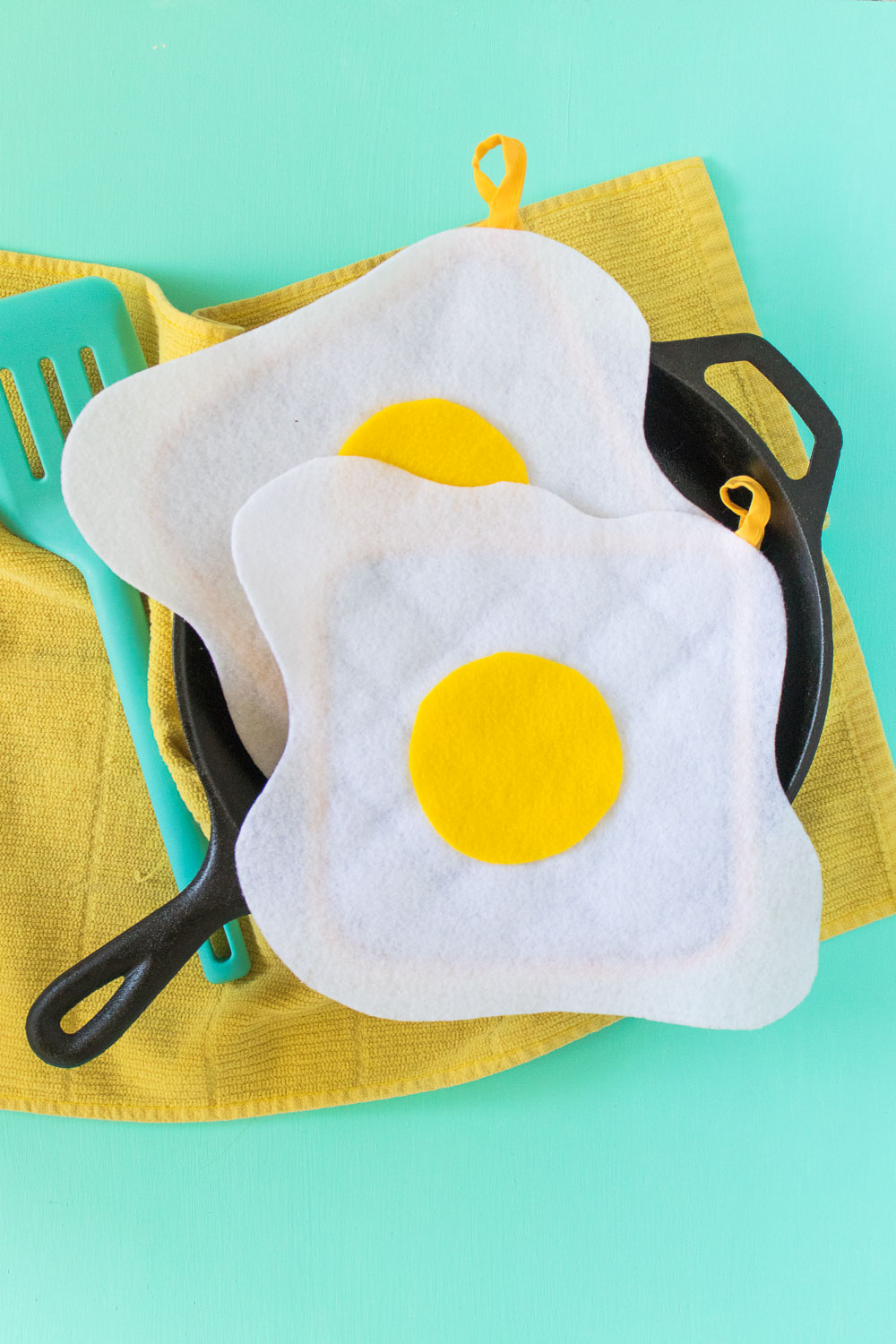 The following post is sponsored by Aleene's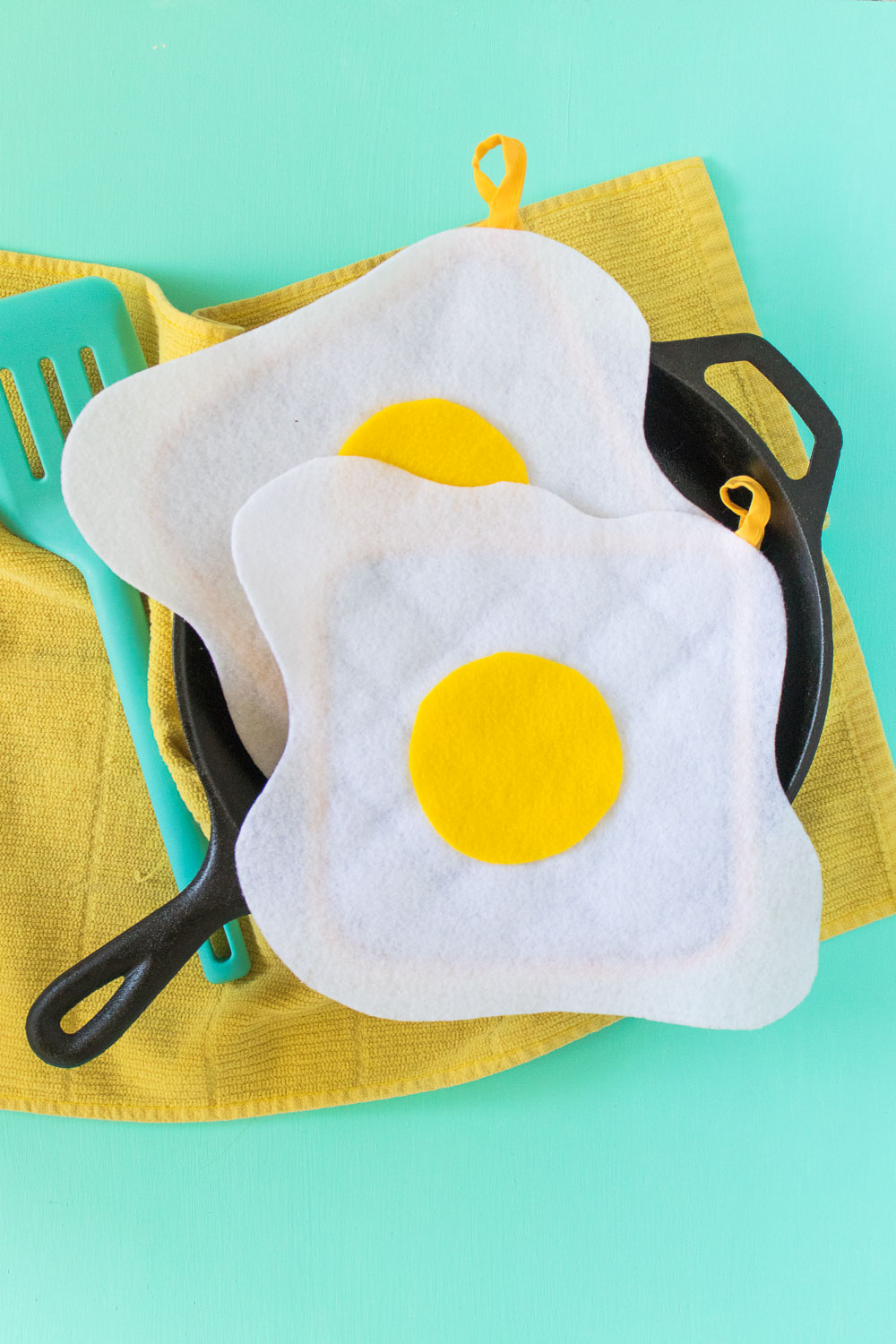 I'm taking a quick break from Christmas content today to share a quick now-sew DIY for these EGGcellent fried egg oven mitts. Sorry, I promise that's my only pun! I've partnered with Aleene's again today to share a video tutorial for upgrading plain 'ol oven mitts to look like one of your favorite food emojis. I already had a set of oven mitts with a fried egg pattern on them, so I thought these simple felt fried egg pot holders would compliment them perfectly. Oven mitts/pot holders have quickly become one of my favorite things to collect!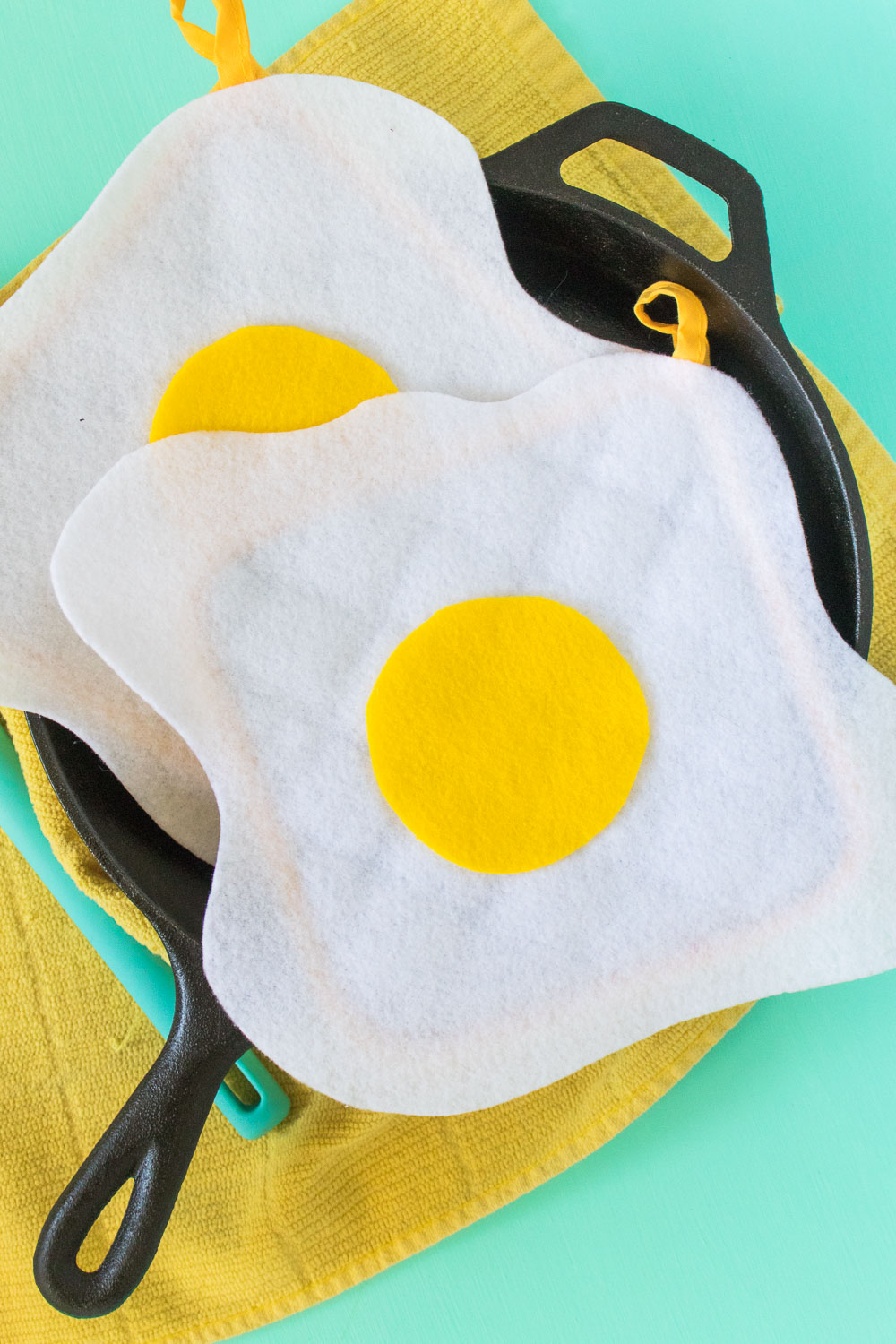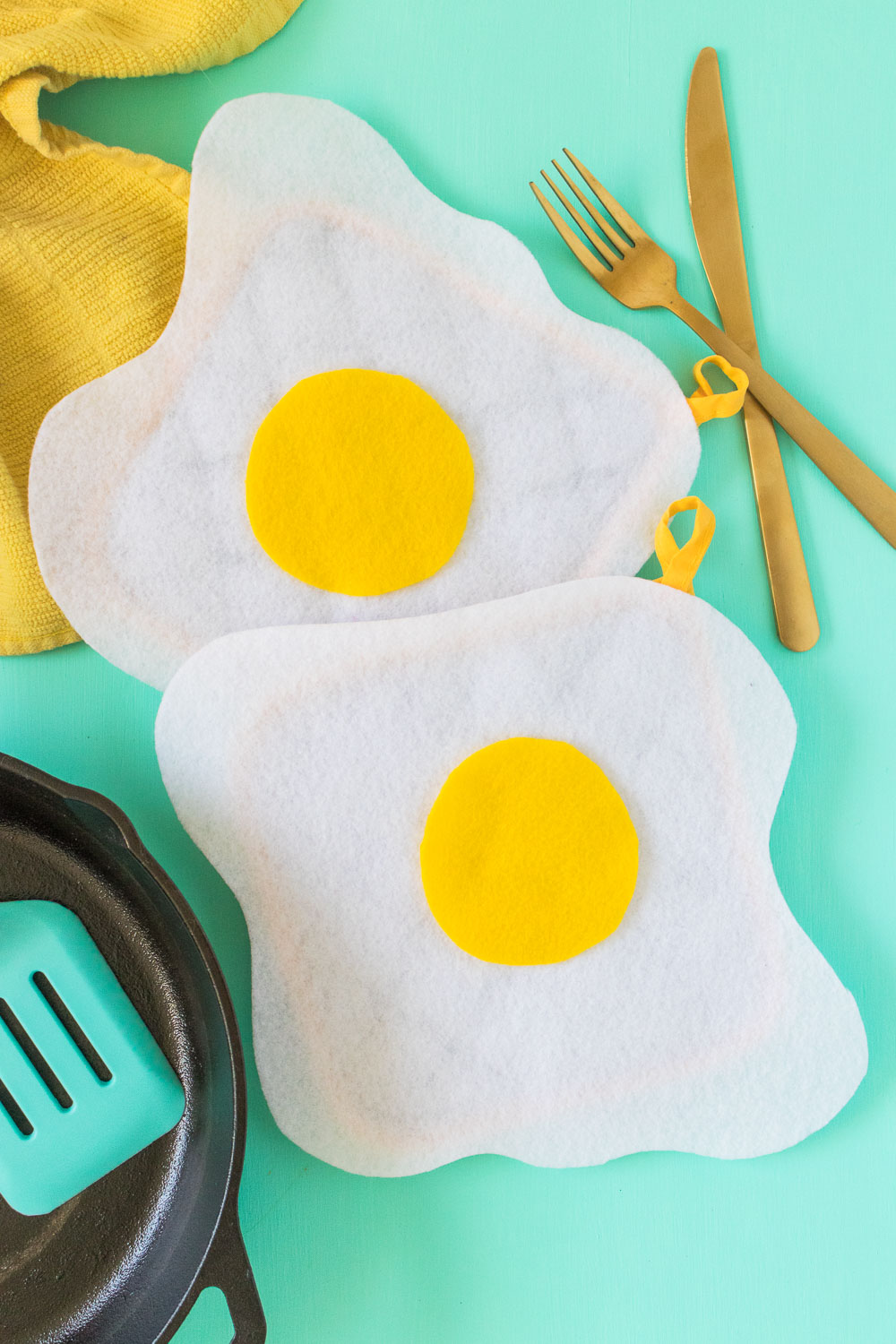 I know you are probably as excited for Christmas as I am, but I needed to slip in at least one non-Christmas DIY to keep my sanity up. As much as I absolutely love the holiday season, I need a break sometimes. There are only so many Christmas-themed things I can make within a one month period, and I've been dying to give my plain yellow pot holders a cute felt makeover with my Aleene's Fabric Glue.
If you're all about holiday crafts, have no fear! I'll be back tomorrow with more holiday ideas to keep you engulfed in the world of gingerbread, glitter, peppermint and Christmas lights. I mean, those are basically ALL my favorite things. Until then, check out my latest video to see how to make your own fried egg pot holders!
Time: 5 minutes
Supplies:
Fabric pot holders/oven mitts
2 pieces of white felt
1 piece of yellow felt
Aleene's Fabric Glue
Pen or marker
Scissors
Step 1: Place a pot holder on top of a piece of white felt and draw a squiggly outline for the egg.
Step 2: Place the outlined piece on top of the other and cut out two equal-sized pieces to make the white part of the egg.
Step 3: Fold the yellow felt in half.
Step 4: Use a cup or bowl to outline a circle about 3 inches wide on the yellow felt and cut two equal-sized pieces.
Step 5: Adhere the yellow "yolks" to the middle of the white pieces with the fabric glue.
Step 6: Line one side of the oven mitts with fabric glue and press the felt fried eggs on top. Set aside to dry overnight before using.
Then your fried egg oven mitts are ready to use! No sewing, no fuss! For best results, wrap your hand around the felt egg side when using rather than wrapping the felt around hot products.
Thank you to Aleene's for generously sponsoring this post. All opinions are my own. Thanks for supporting the brands that keep Club Crafted sharing!