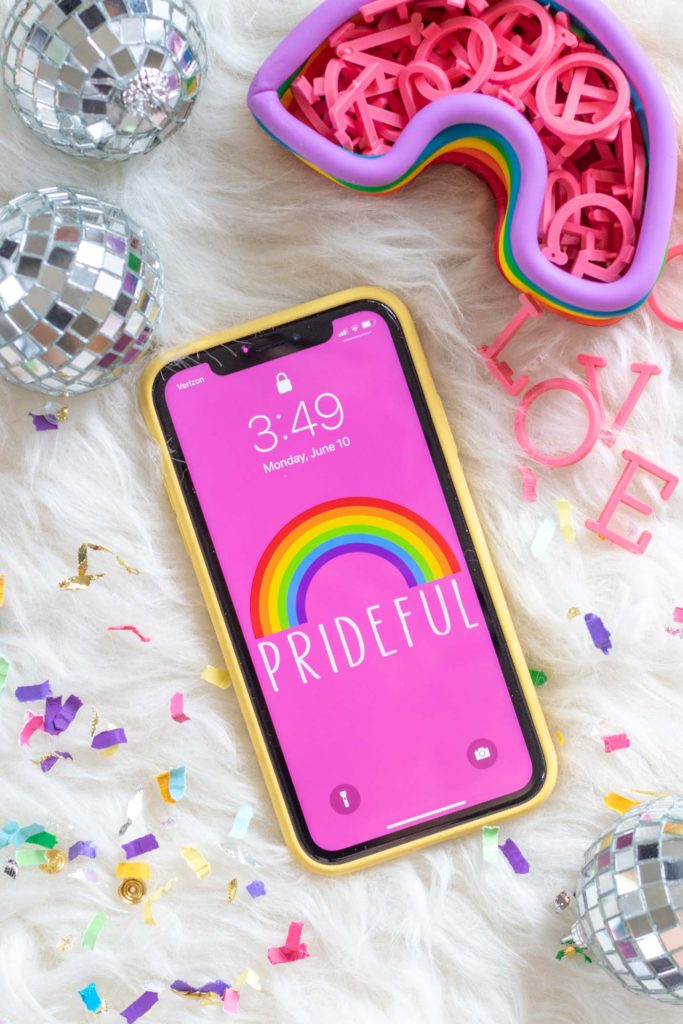 We're already halfway through Pride Month, but I wanted to share these three free Pride phone wallpapers decked out in rainbows in celebration of Pride Month! I mean, hey, I think these are good year-round too! This month, we celebrate love in all its forms and celebrate an incredibly strong group of people who are simply being themselves and working toward greater acceptance. I'm not going to get super political here – I simply believe LGBTQ+ rights are human rights. Love everyone, appreciate everyone and celebrate Pride! Click below to download these free PRIDE phone wallpapers 👇🏼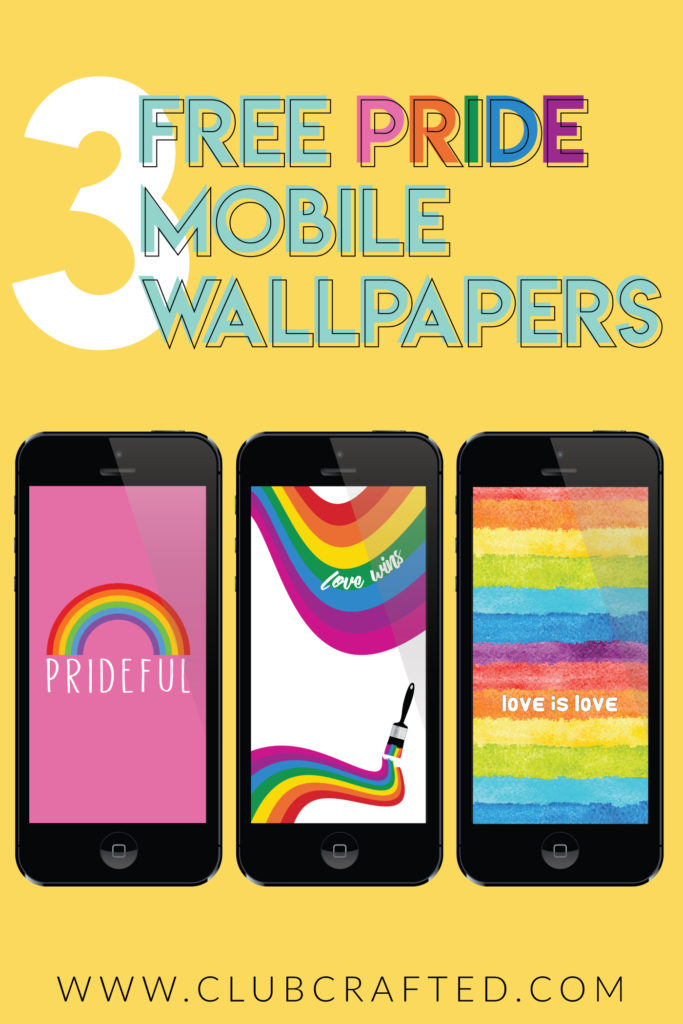 Click here to download all three pride phone wallpapers via Google.
Note, wallpaper sizes vary by phone, so you may need to make adjustments to zoom in and out according to your phone's screen size.
Oh, and that rainbow catch-all dish is DIY from the archives!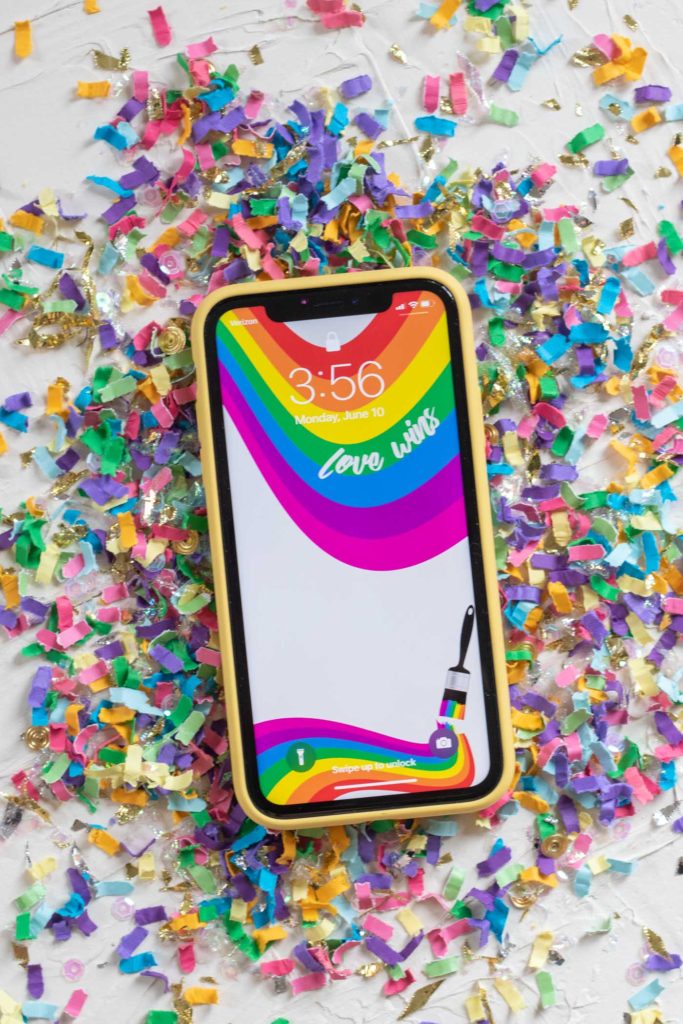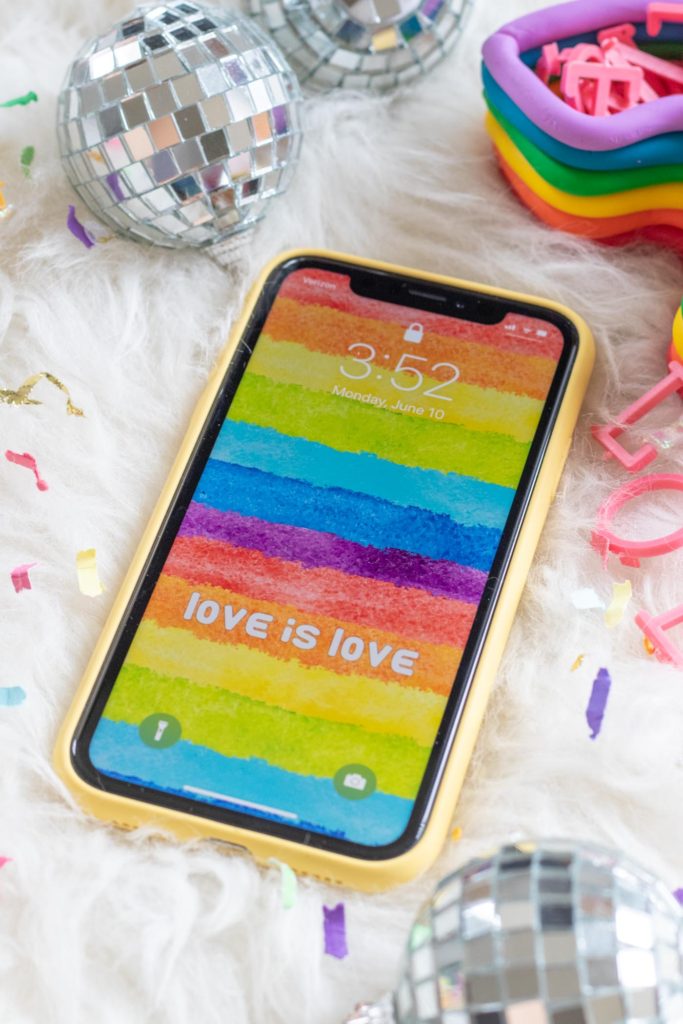 Pride Month began to commemorate the Stonewall riots of June 1969. Take a minute to research events and organizations in your city for ways to support your local LGBT community. Here in Orange County, Pride Week kicks off this weekend!
Which Pride wallpaper is your favorite? I think I'm partial to the "love wins" one and plan on keeping it as my wallpaper for now.
If you have any trouble at all downloading these pride phone wallpapers, please don't hesitate to contact me!
Psst, if you love all things rainbow for celebrating Pride, how about a rainbow clutch made from a placemat?!