/
DIY Sequin Monogram Sweatshirt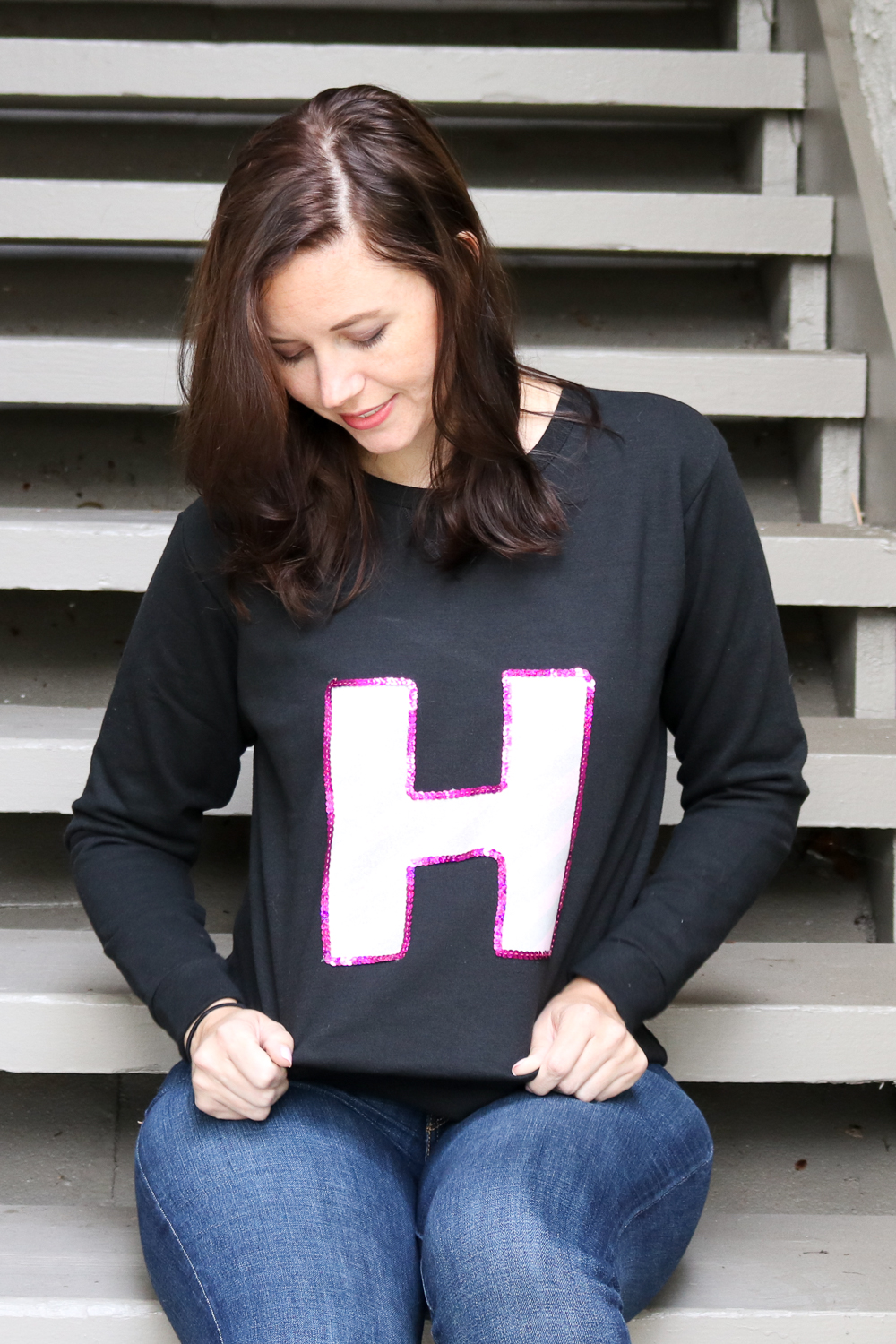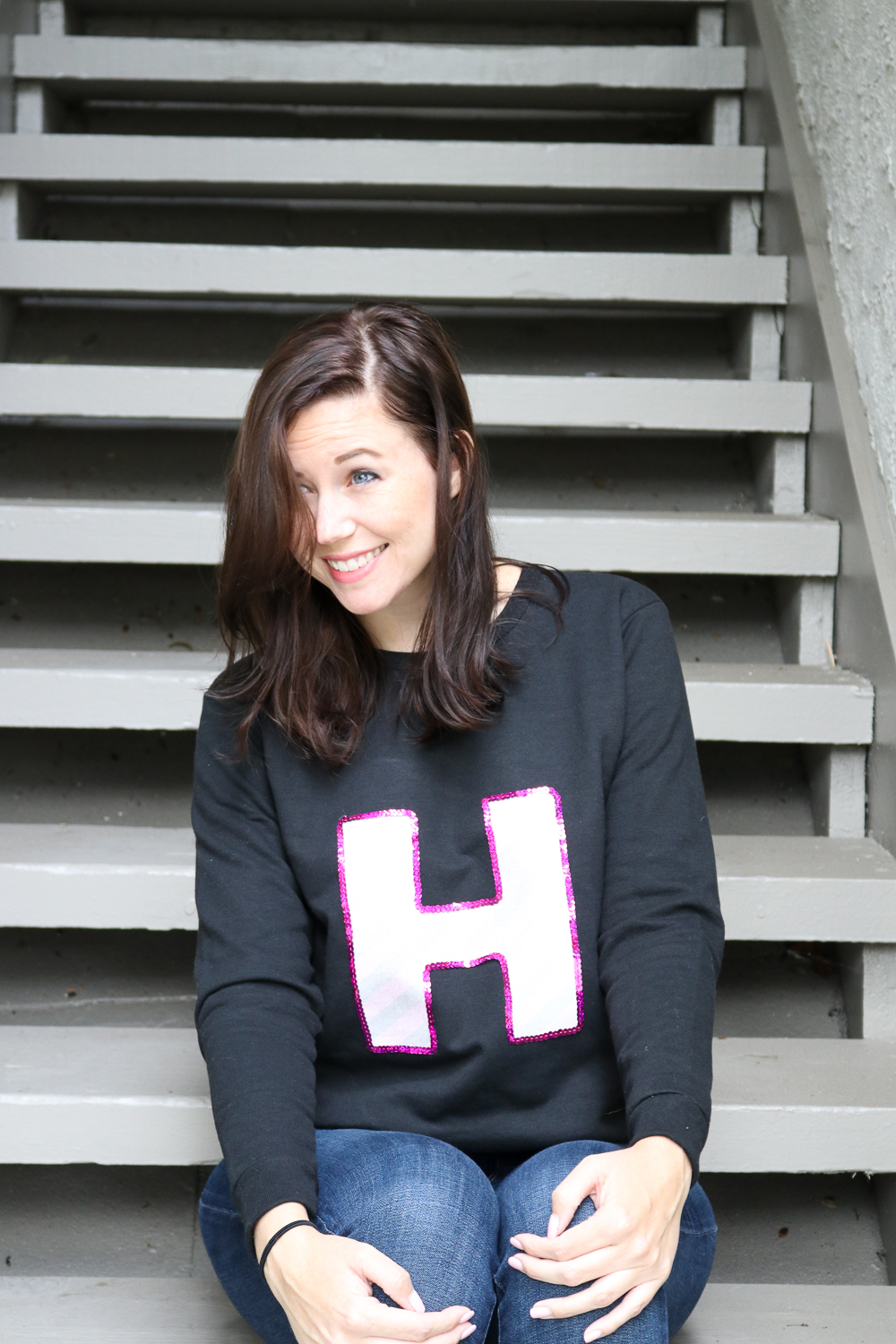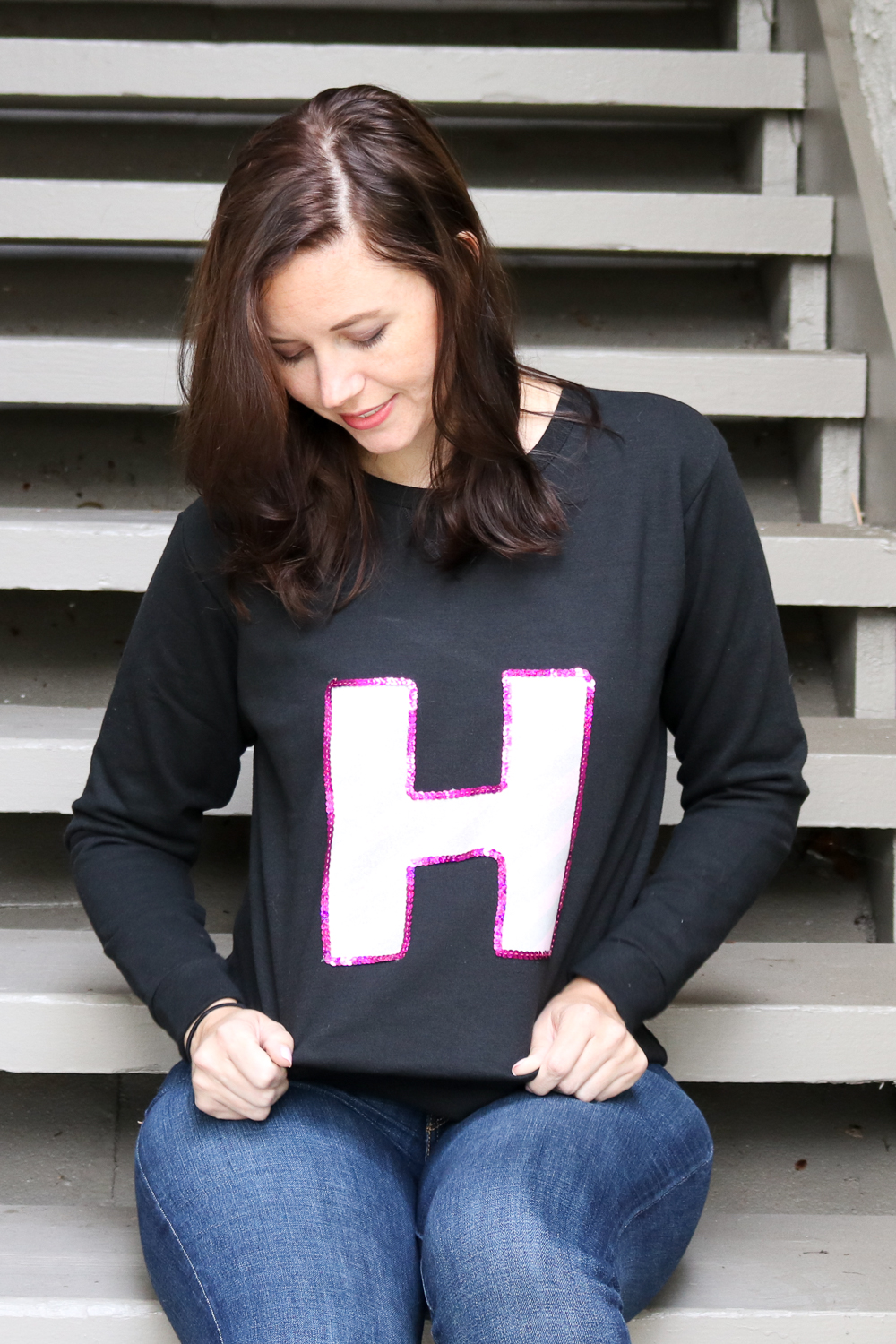 I've been wanting to make this project for a while. After seeing a sweatshirt for the old Kate Spade Saturday collection with a large monogram on it in stripes, I thought "I can make that." So I finally did.
Luckily, NuFun Activities offered to send me its new fabric transfers to try out just as I was gathering supplies to make this DIY. It turned out that its dark fabric transfer paper was exactly what I was looking for in order to bring a striped "H" to a plain black sweatshirt. The dark transfer paper acts as a sticker or vinyl over the top of the fabric, which really makes the colors pop and made it perfect for this project.
This is pretty easy to make but may require some graphic design knowledge to create a template of a letter. I made mine by creating an 8-inch "H" in bold Arial font and adding stripes to it in varying colors. Because you cut around the letter anyway, it does not matter what the outsides of the letter look like. Give it a try!
Supplies:
Black sweatshirt
Iron
Pink sequin trim
Fabric glue
How to:
Print out a template of a thick striped letter, about 8 inches tall, on the transfer paper. Note, you

do not

need to invert the letter for this transfer and any white space will appear white when ironed
Cut around the letter, leaving no white space around it and remove the backing of the vinyl. Press the the letter in the middle of the sweatshirt and cover with a piece of parchment (included with NuFun paper)
Heat up your iron to the cotton setting with no steam and press the letter for about one minute, moving it around the surface. Immediately pull back the parchment paper like a sticker. If any of the vinyl appears not to stick replace the paper immediately and continue pressing with a warm iron
Once the fabric is cool and the letter appears correctly, begin lining the letter with fabric glue in small section, applying the sequin trim on top and pressing it down with your fingers. Continue all the way around the letter and trim excess sequins
Give the sweatshirt about 5 minutes for the glue to dry and it's ready to wear!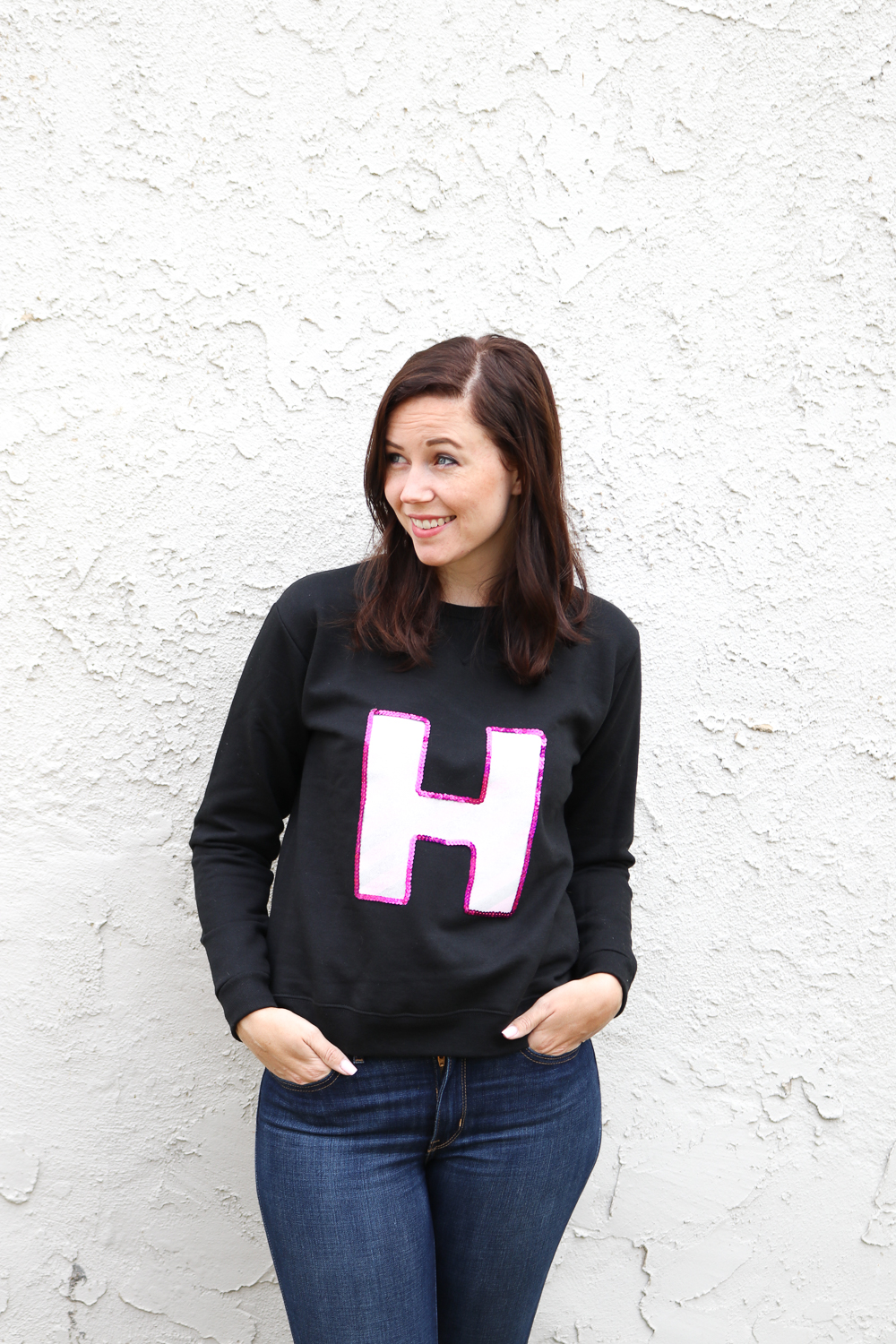 Note, the sequins make this difficult to wash. Hand was cold only and line dry. You may need to reglue the sequins over time, but mine have lasted well so far.
This is a fun DIY to make for your bestie too! It's always nice to have something personalized to YOU that is also homemade.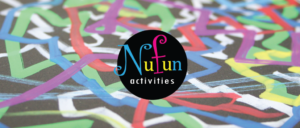 Disclaimer: Supplies for this post were generously provided by NuFun Activities. All opinions are my own. Thank you for helping support the brands that keep Club Crafted going!