/
Holiday Table Blog Hop: Within the Grove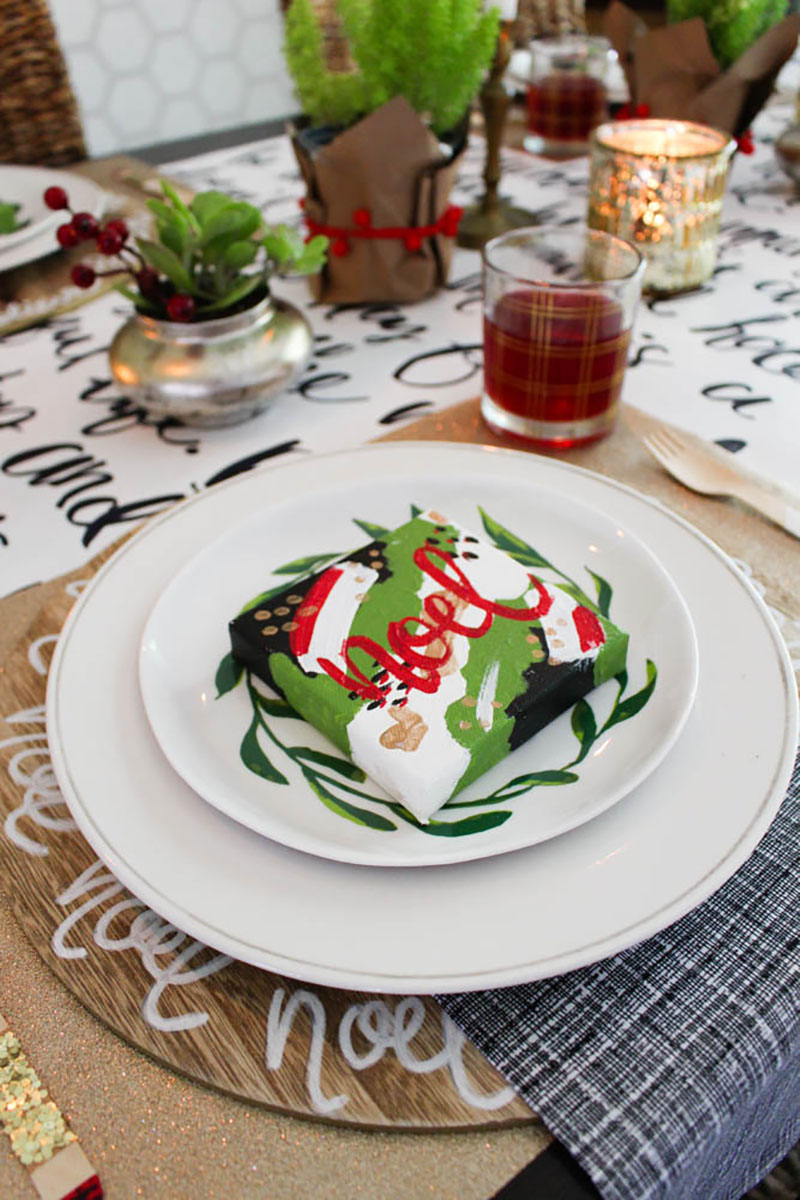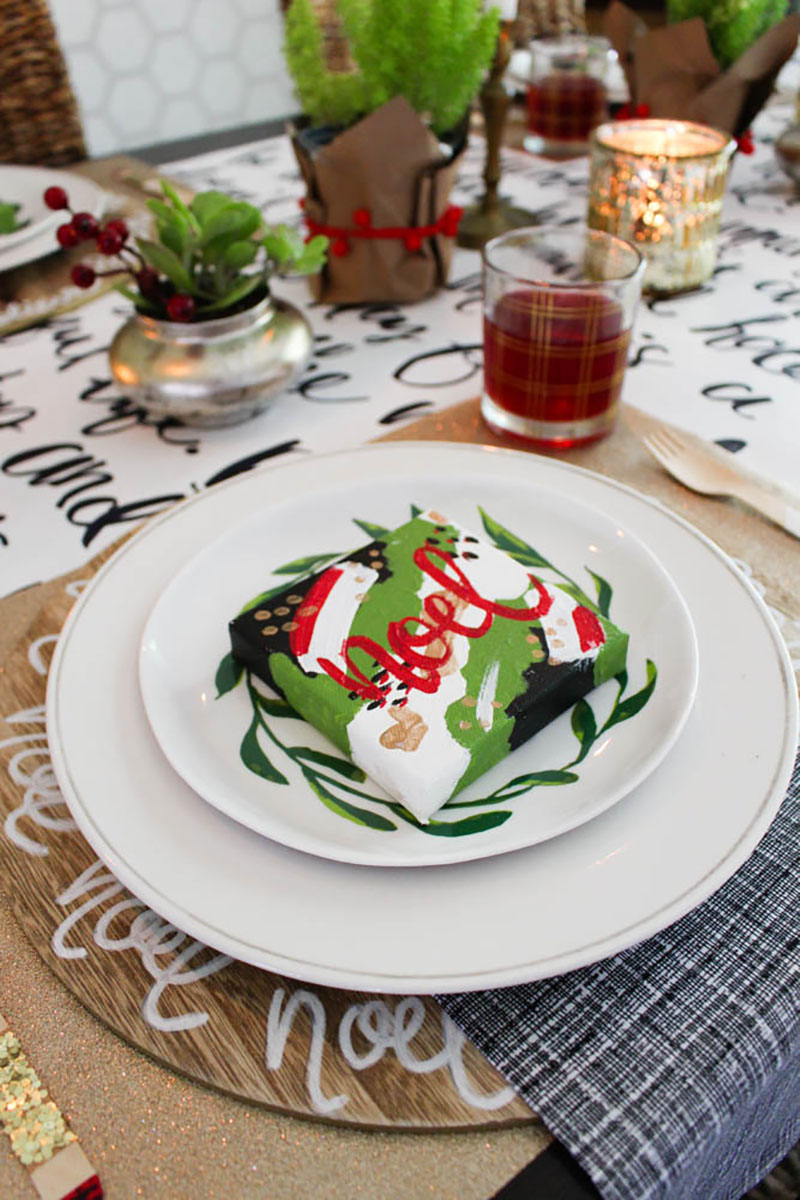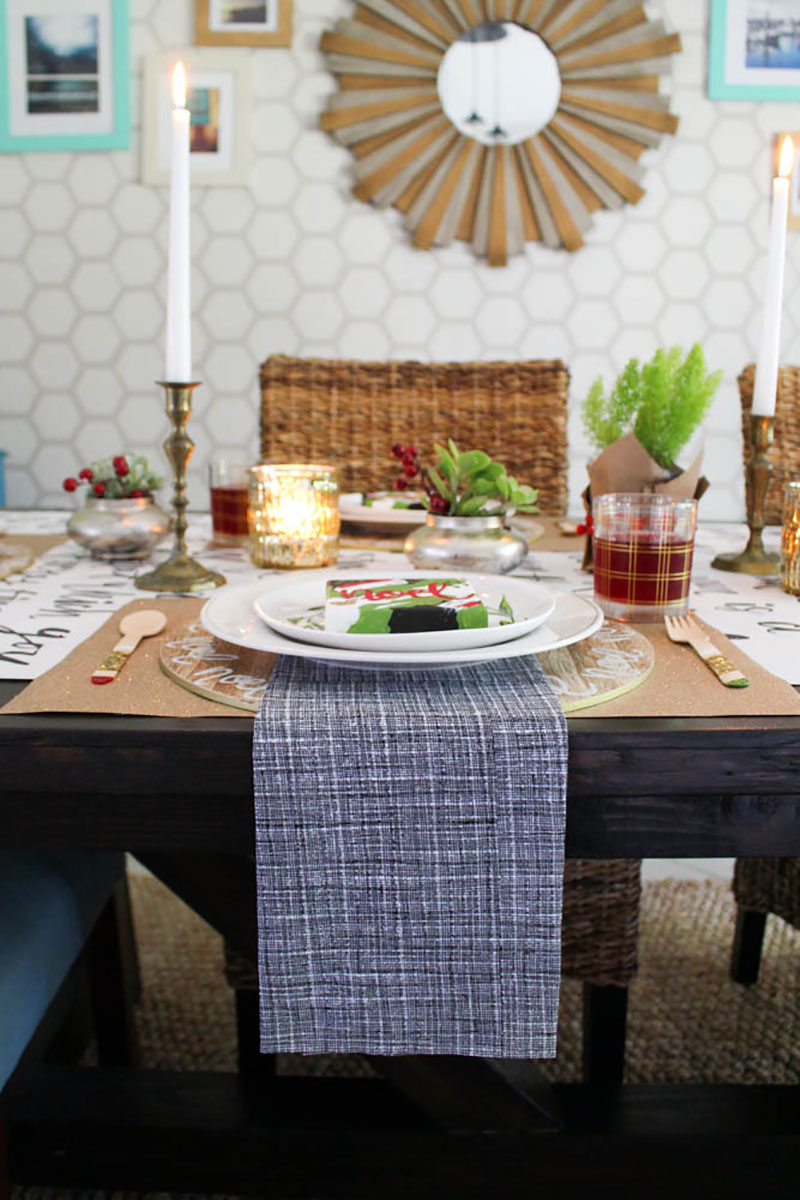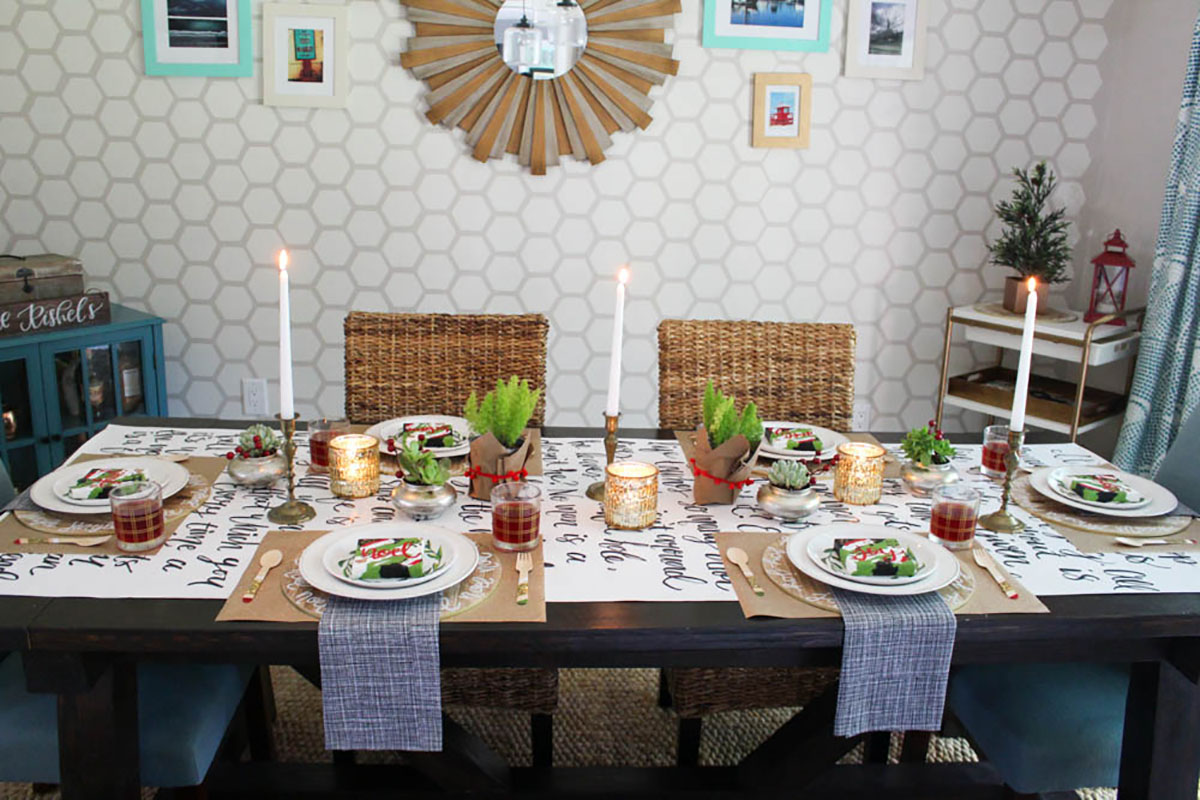 We're in week two of the Holiday Table Blog Hop! In case you missed last week's, you can check out Jo's beautiful table here.
Today, I'm excited to share another beautiful table with a cozy rustic style by Elizabeth from Within The Grove! Not only is her design lovely but I'm a little obsessed with her hexagon accent wall. Gah, I wish I had a dining room, you guys!!
Anyway, her design brings out a few holiday favorites, including the traditional red and green colors with some lively plants scattered in the middle. I adore her handlettered table runner and WISH my handlettering was as good as hers. I also love how the tall candles balance out the table and the pops of green from the plants make the whole room come alive.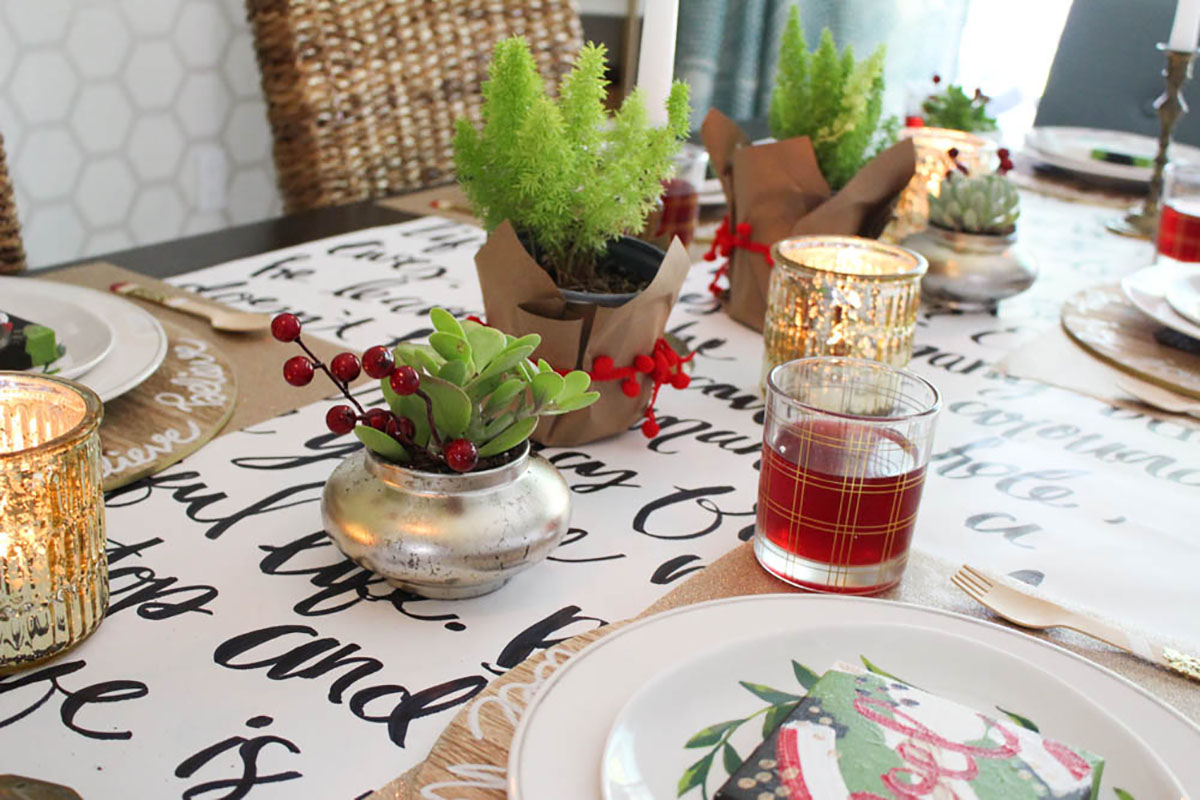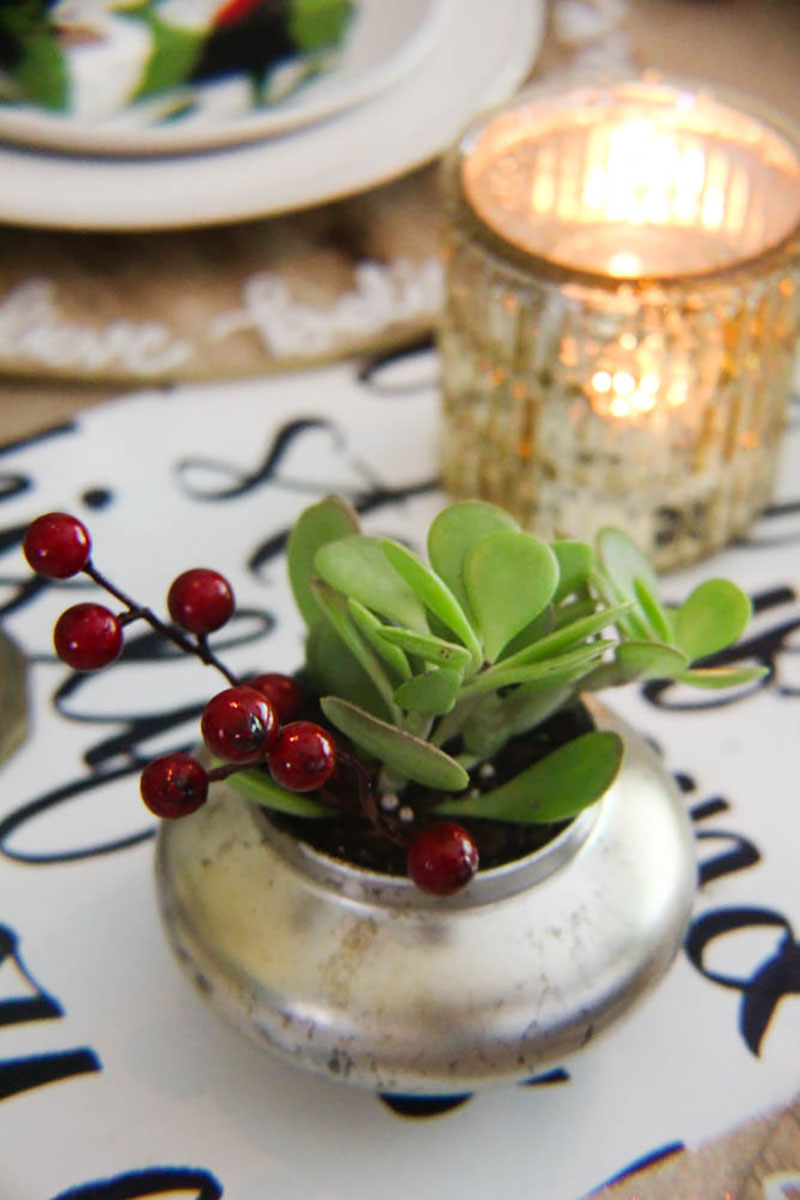 Here's what Elizabeth had to say about her holiday table design:
I'm thrilled that my week has finally arrived to share my holiday table with all of you. Allow me to introduce myself. I'm Elizabeth of Within the Grove and can't wait to inspire you today!
My holiday table setup was inspired by modern and traditional design while adding a touch of fun. I wanted a very clean, refreshing look with pops of color and something my guests would truly enjoy. Mixing in my love of hand-lettering and painting throughout the table, I don't know if I will want to put any of this away at the end of the holiday season!
The wait is over! Here's my holiday table setup for 2016: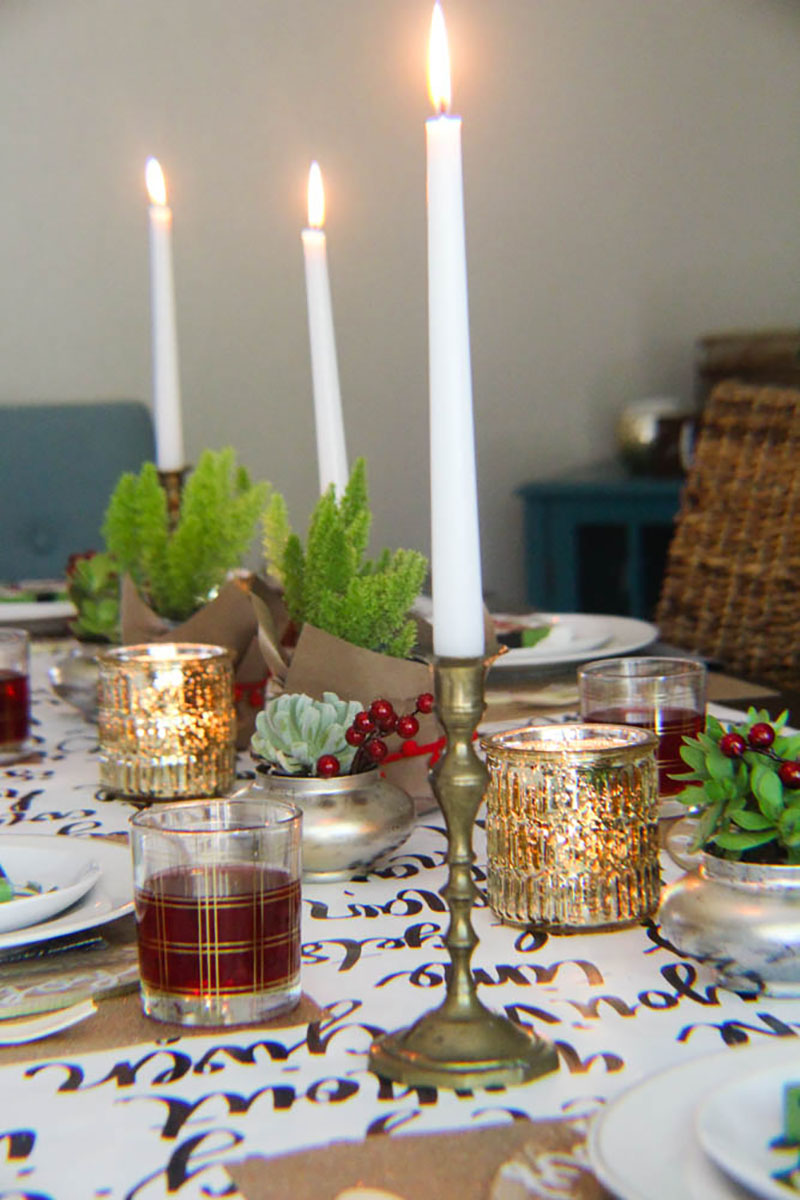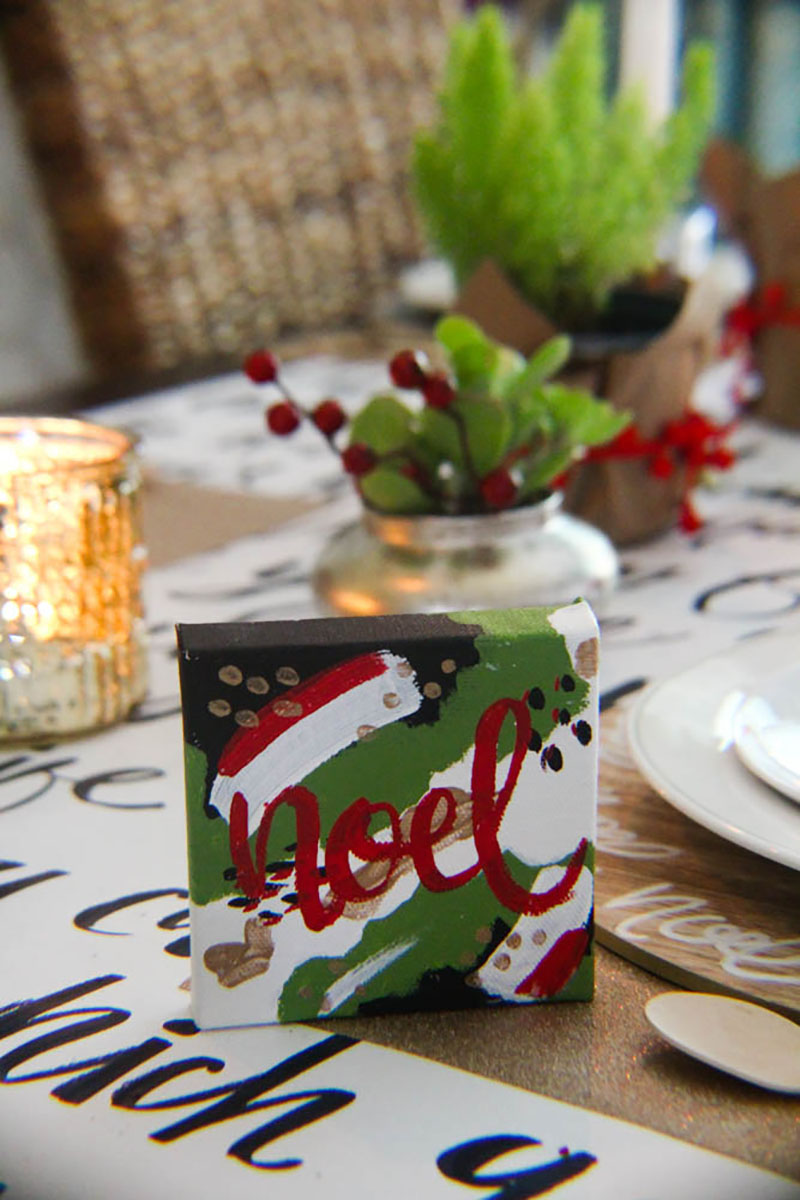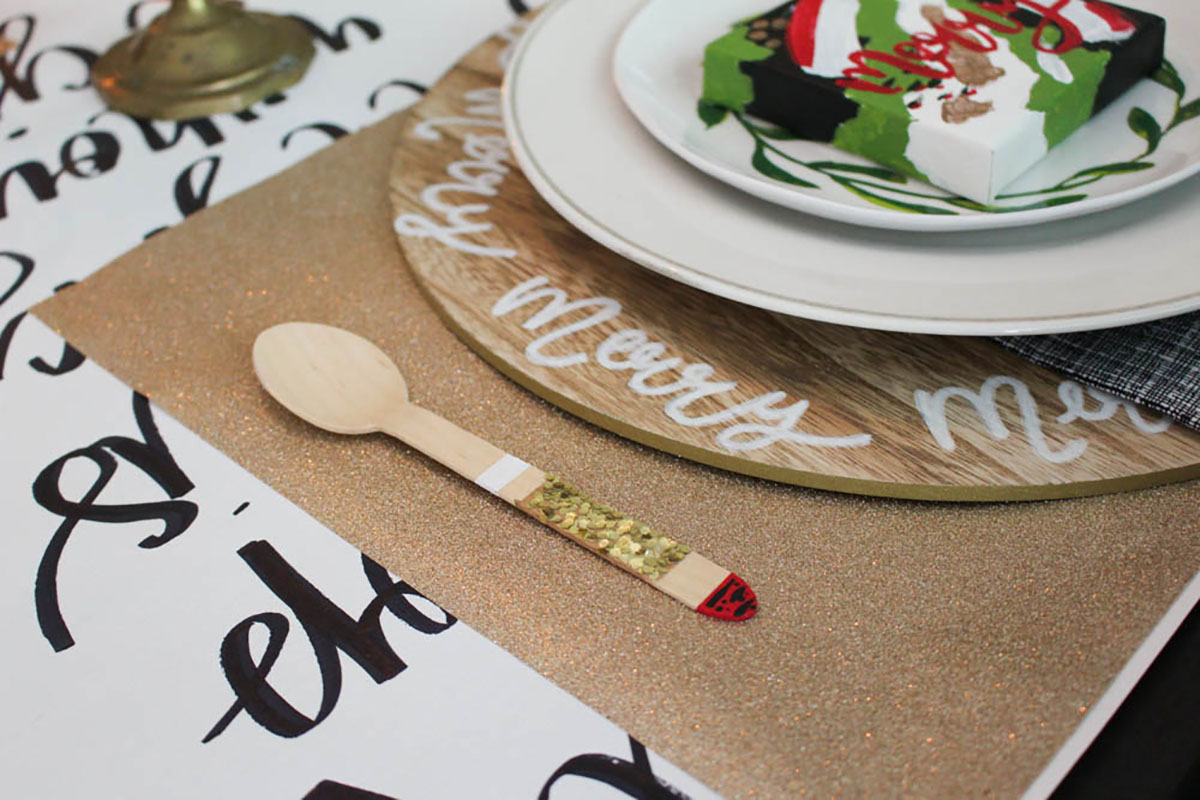 I hope you enjoyed the overall design of my holiday table where traditional décor meets modern design. This was truly a fun table to create and hopefully inspires you to create a holiday table you won't forget! You can find the details below on where you can find most of the décor I used in today's post.
I can't wait to see what you create and design for your holiday table! Don't forget to tag me on Instagram, @WithintheGrove, with your holiday table!
Have a great holiday season!
Elizabeth
Details on how to get this look:
Table Runner: The back of wrapping paper with quotes written with a black marker
Placemats: Gold glitter wrapping paper from Target
Chargers: Found these in the Target One Spot. The words were written with a white paint marker
Plates are from Target also!
Wooden Utensils: Purchased on Etsy and applied the glitter and paint myself for a custom holiday design
Abstract Canvases: Get messy and creative for these! There's no such thing as messing up. Paint your abstract design and allow it to dry. Using a paint pen, write your holiday wording on top of the abstract design
Glasses and Mercury Gold Votives: Target One Spot
Vases and Candlesticks: Found at a local thrift store
Napkins: I sewed the napkins myself and found the fabric at my local Jo-Ann
Stay tuned for another holiday table next week…mine! Have a good week!