/
DIY Cupcake Costume for Halloween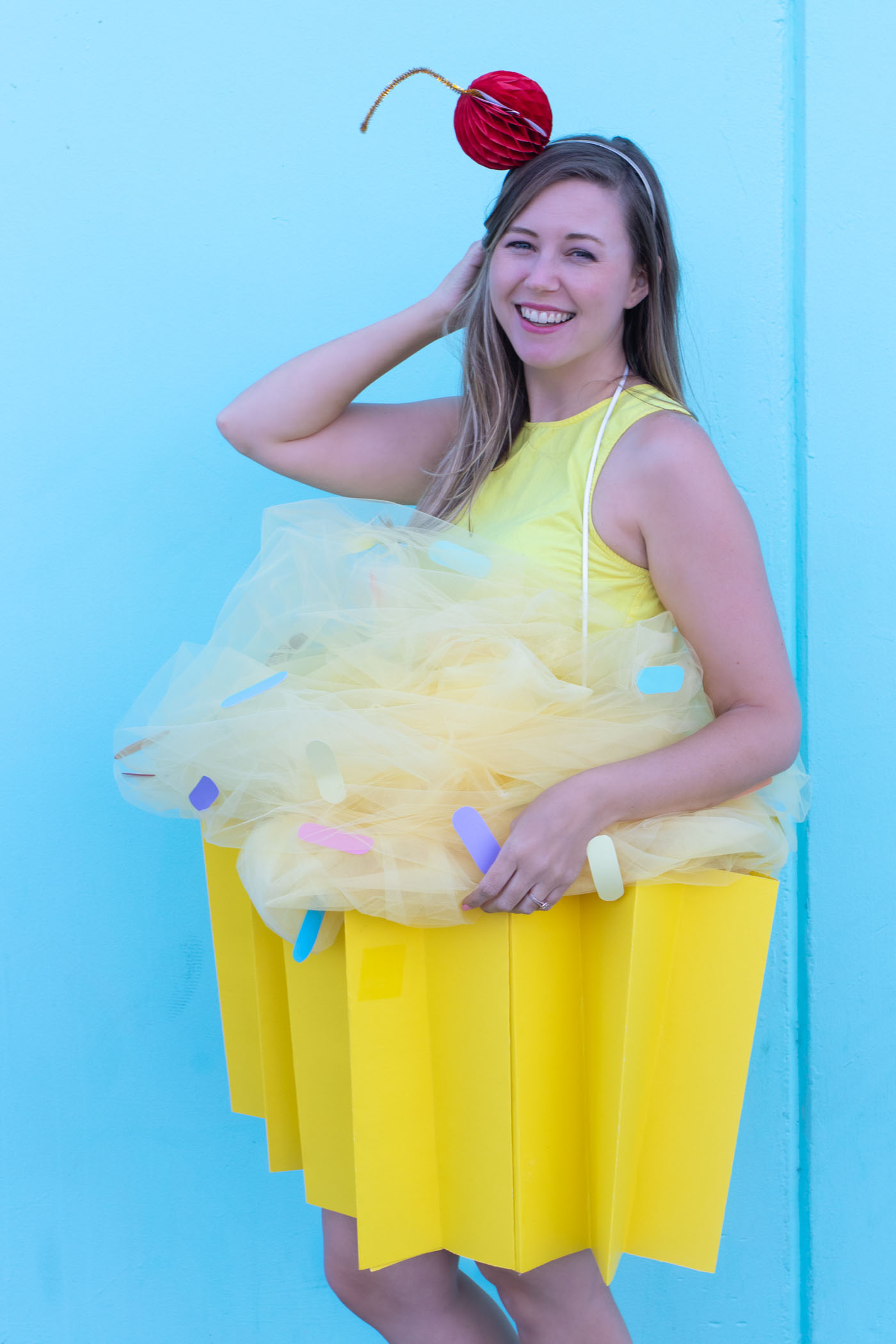 You are what you eat, right? I guess that means I was destined to dress up in this DIY cupcake costume for Halloween! After making my ice cream cone costume, I thought I should try out a few more dessert Halloween costumes of my favorite foods. Another food costume coming soon! I love that you can customize this food costume with your favorite colors for the cupcake liner and tulle "frosting" on top. Plus, I repurposed the same cherry headband from my ice cream t-shirt costume! It would be the perfect Halloween costume for kids or adults.
This post was originally published on October 9, 2019.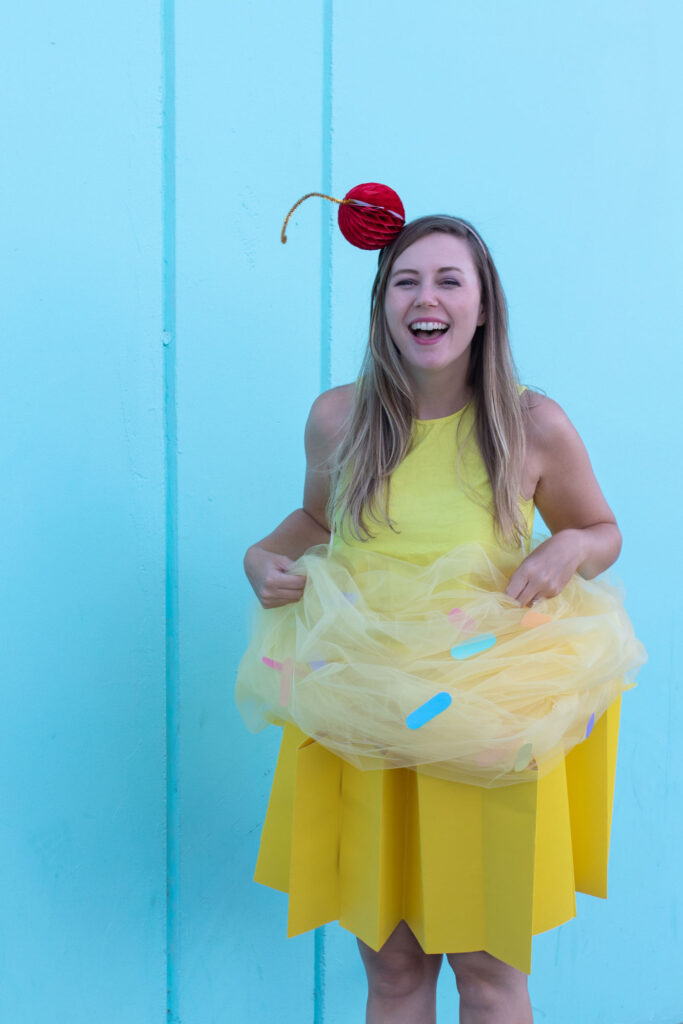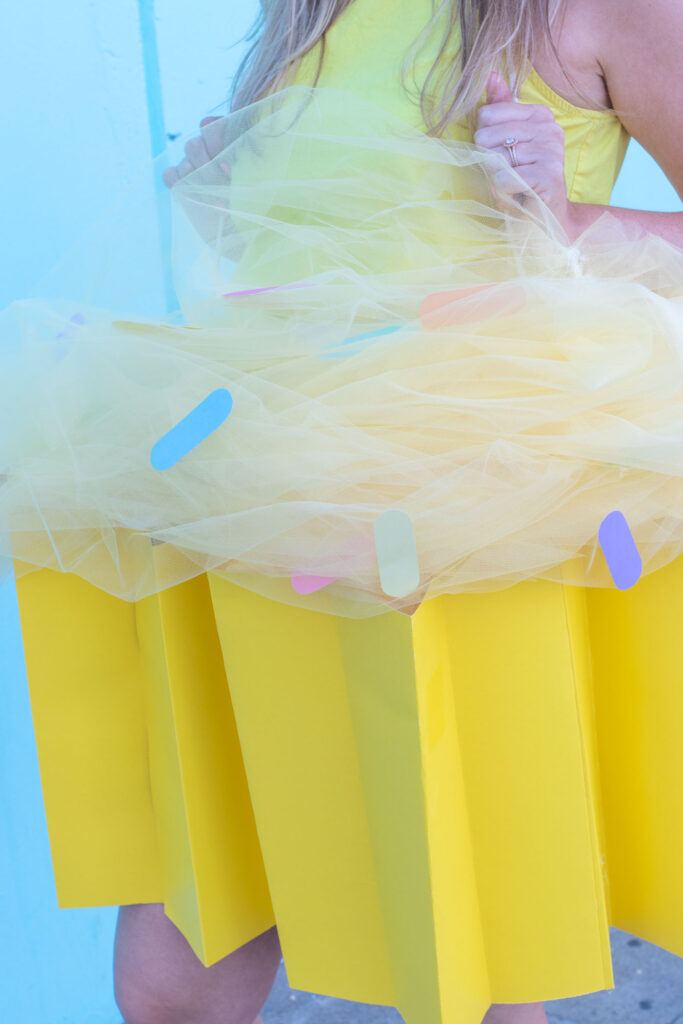 Special shoutout to my mom, who helped me take these cupcake costume photos! She was also nice enough to say "your butt looks huge" as I was attempting to model the costume…thanks mom. It was her first time out taking photos with me, and we were in front of a random building next to a liquor store 😂 Needless to say, we got some weird looks. If there's one thing I've learned from this blogging journey, it's that you have to get used to people judging you in public…but whatever, they seemed to like my cupcake costume, ha!
Be sure to check out the full DIY cupcake costume tutorial via the video below! 👇🏼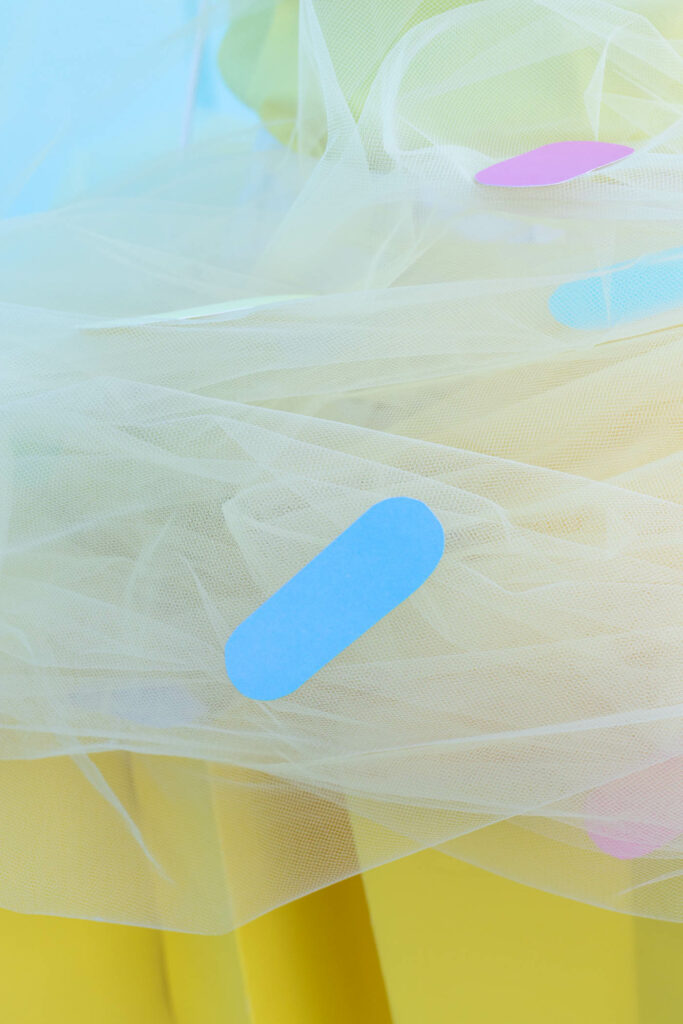 Supplies:
3 colored poster boards
Scissors
Glue gun
Hole punch
Rope
6-7 yards of colored tulle
Colored cardstock
Headband
Red honeycomb
Gold pipe cleaner
How to Make a Cupcake Costume for Kids or Adults
Step 1: Accordion fold the 3 poster boards. See the video above to learn how to get even folds for your cupcake liner!
Step 2: Cut various colored cardstock into sprinkle shaped approximately 3 inches long. Make a bunch in every color and set aside.
Step 3: Measure the accordion folded posters to your body. Cut the poster into two pieces – one measured to fit over your hip area (about 20 inches for an adult).
Step 4: Glue 2 of the smaller pieces or accordion poster together into a circle. When stretched this should fit comfortable over your body. Adjust the length as needed with more or less poster board.
Step 5: To hold the cupcake costume in place, punch a hole in either side of this accordion circle. Then thread a rope or string through it and tie a knot on the inside. Measure it around your neck to determine where you want the cupcake to sit on your waist and tie the other end.
Step 6: Glue all of the larger accordion pieces together in a circle. Then glue the smaller piece INSIDE the larger one.
As you can see in the photos, the larger outside piece of the cupcake costume should remain pretty unstretched. Instead, the inside piece will stretch a bit and allow the cupcake liner to stay in place and not cave in on your. You can adjust the amount of poster as needed to fit your body type.
Step 7: Bunch up the end of the tulle and roughly glue it together. Then continue to bunch the tulle and glue on the sprinkles in a random pattern.
Step 8: Glue the end of the tulle to the inside of the cupcake costume liner and coil the rest of the tulle around you once you put on the costume.
Step 9: Lastly, glue the red honeycomb to a headband. Then coil up the gold pipe cleaner slightly and glue it inside the honeycomb to create your cherry headband. (You can see a tutorial of this step here.)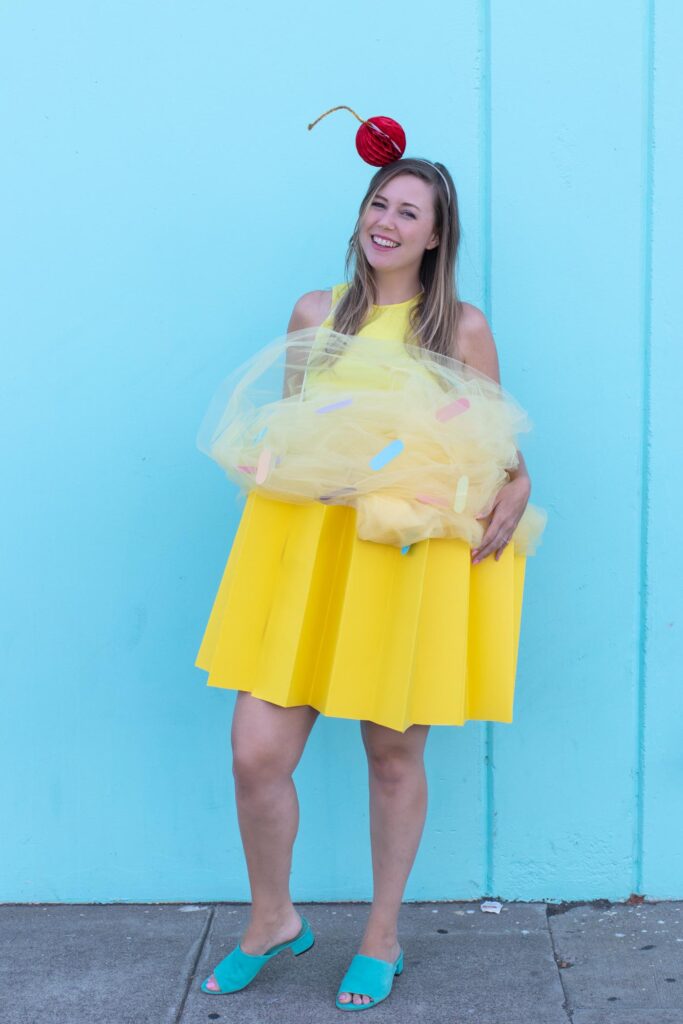 Then you can put on the cupcake costume! With this style, you step into the costume, then wrap the sprinkle-covered tulle around yourself and fluff it up. Have fun with different colors to make a unique Halloween costume for yourself or your kiddos!