/
DIY Sequin Lollipop Sweatshirt [+ a Video!]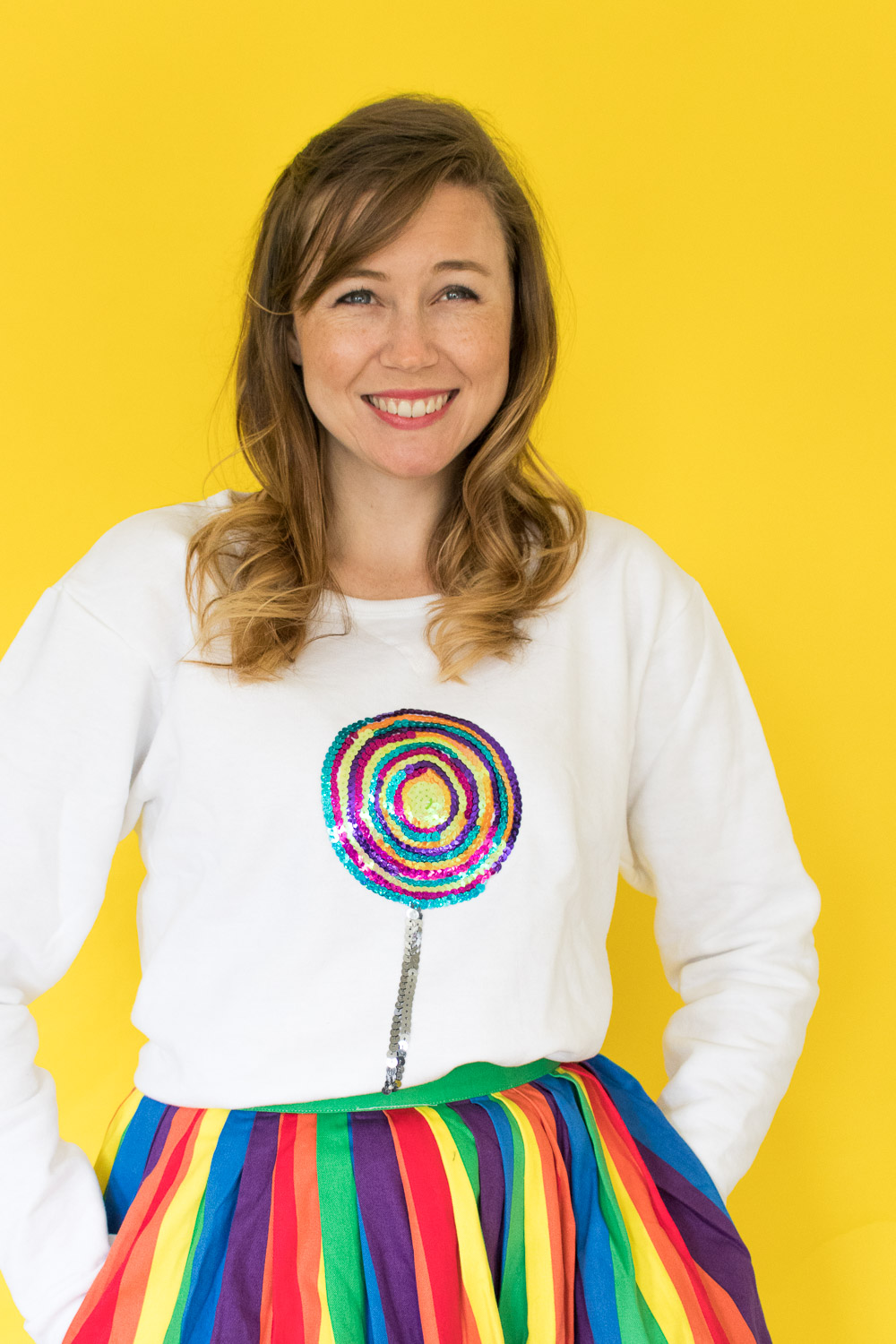 The following post is sponsored by Aleene's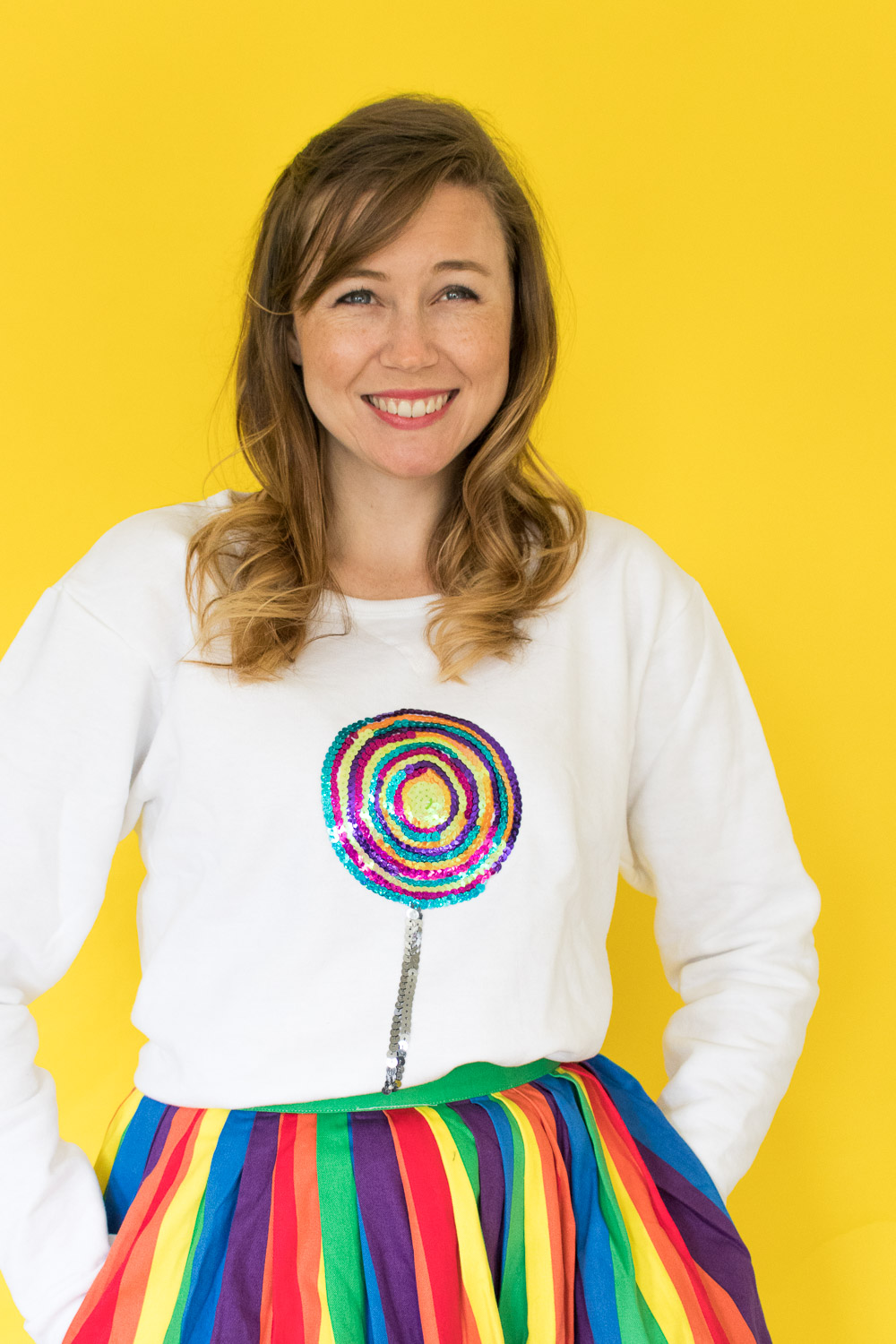 I'm truly relieved to see cooler weather coming back to SoCal. After an extra-hot summer and crazy wildfires, it's calming to experience weather below 65 degrees. Granted, I can't handle the snow and frigid temperatures many of you deal with! Wearing sweatshirts is one of the best things about winter for me, which is why sweatshirt tutorials are one of my favorite winter projects. This DIY sequin lollipop sweatshirt with a colorful rainbow swirl is the latest addition to my sweatshirt collection, and I love that it still feels fashionable even though it's oversized and cozy! Can you tell I'm all about comfortable style lately?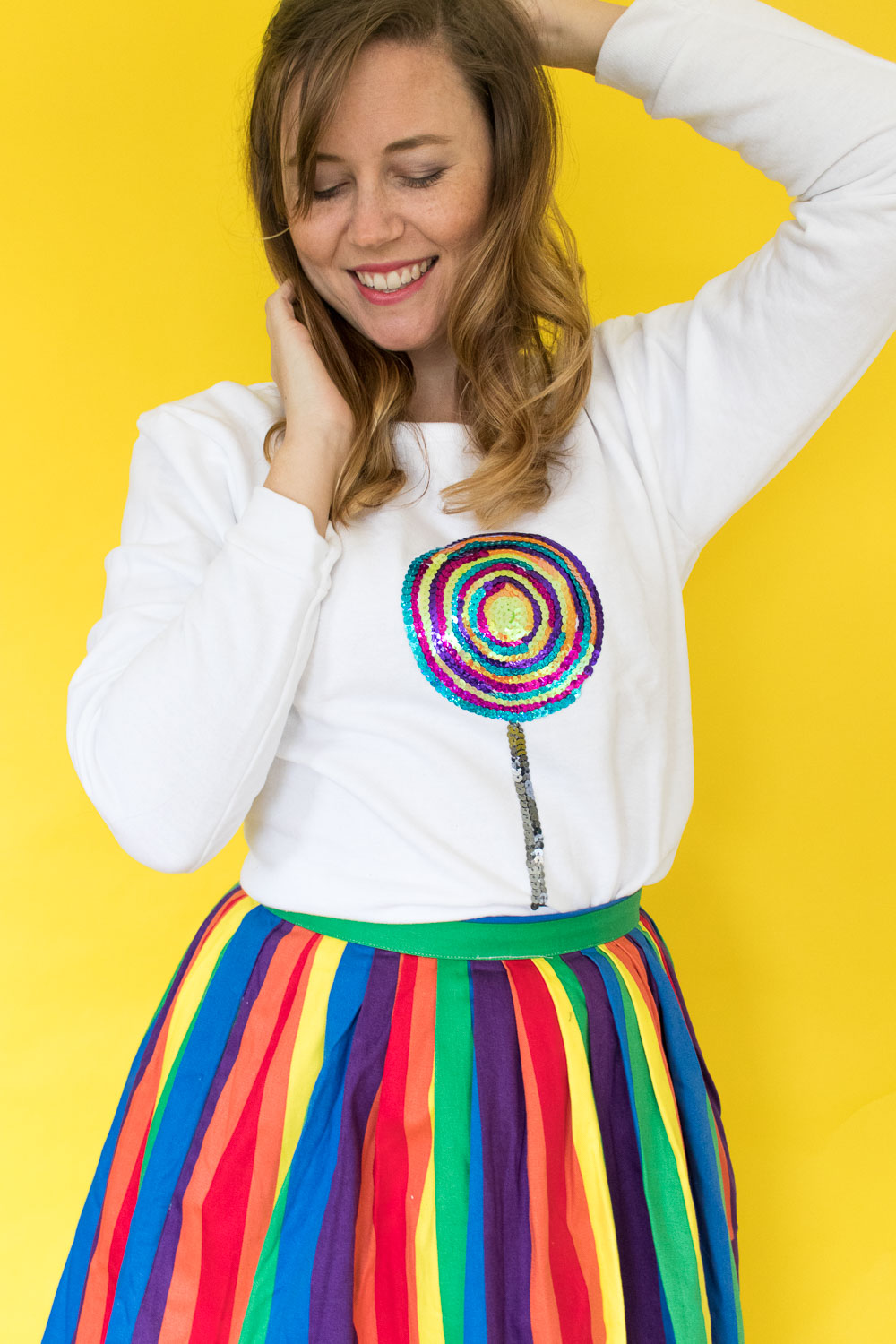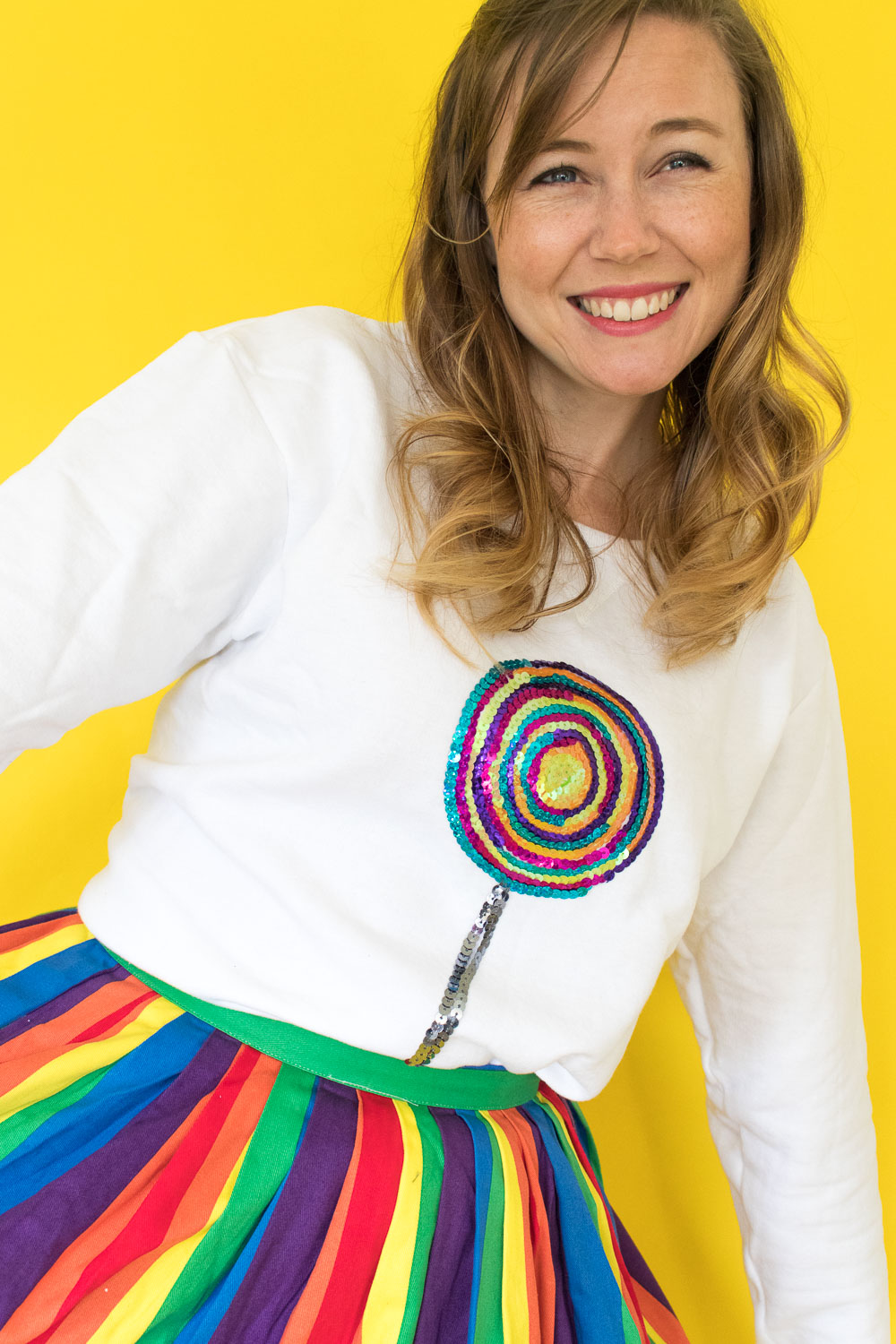 I spend most days in stretchy pants and t-shirts, so it's nice to have DIYs I can wear around the house. Since I love the look of rainbow swirled lollipops, I couldn't wait to make one with sequins. Aleene's Fabric Fusion Glue adheres the sequin trim quickly and dries permanent so I don't have to worry about losing strands of sequins throughout the day.
Check out my latest video for the full tutorial to make your own colorful sequin lollipop sweatshirt!
Time: 15 minutes
Supplies:
Sweatshirt
Aleene's Fabric Fusion Glue
Scissors
Rainbow of sequin trim
Step 1: Lay the sweatshirt flat.
Step 2: Cut a piece of colored sequin trim about 3 inches long. Curl the trim into a circle and glue to the approximate center of the sweatshirt.
Step 3: Cut another color of sequin trim about 2-3 inches long. Glue around the original circle, continuing where the other strand left off.
Step 4: Repeat with multiple colors, increasing the length of the strands as the lollipop gets larger. Continue until it's 3-4 inches wide.
Step 5: Cut a piece of grey sequin trim about 5 inches long and curl in half. Glue to the bottom of the lollipop circle to create the stick.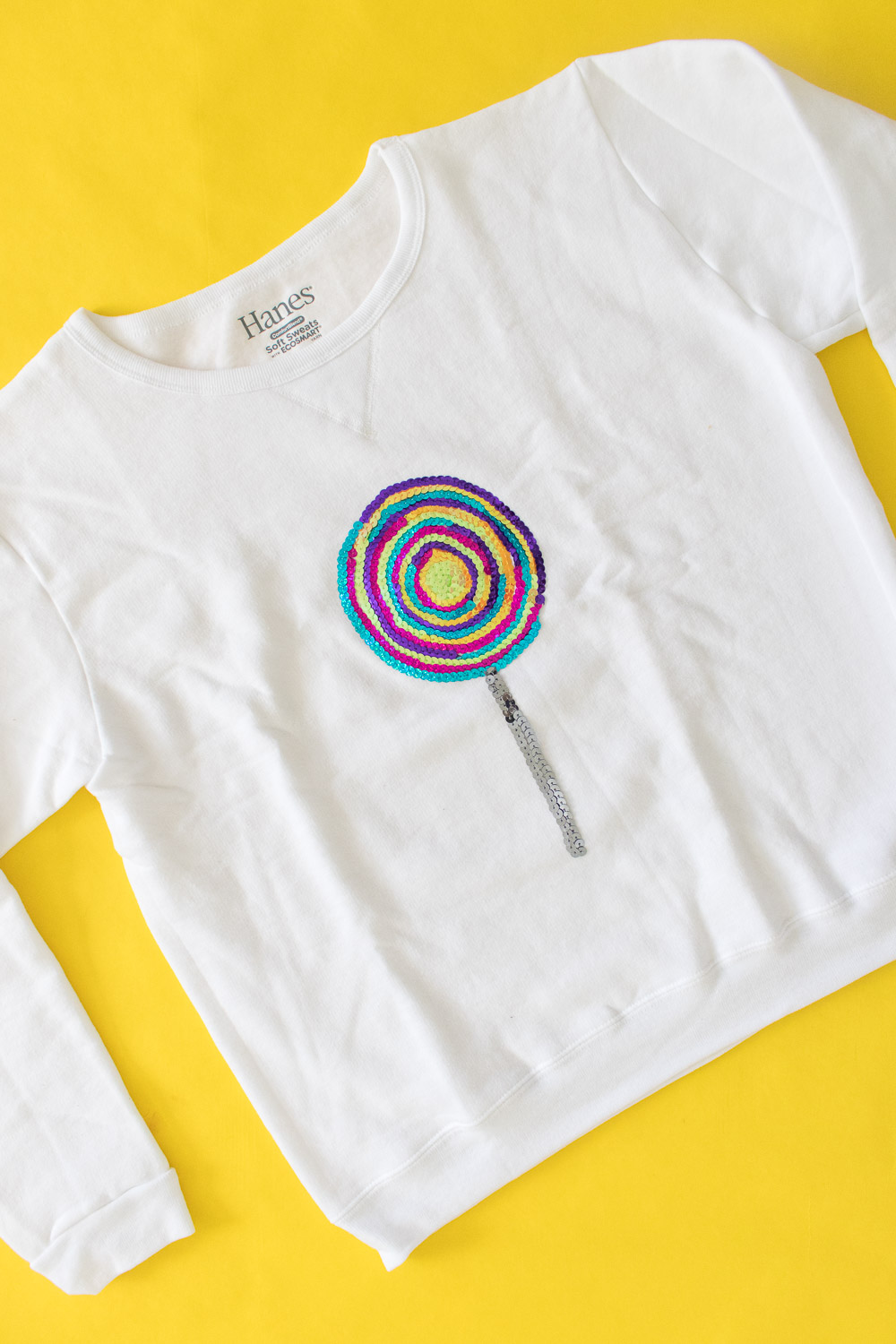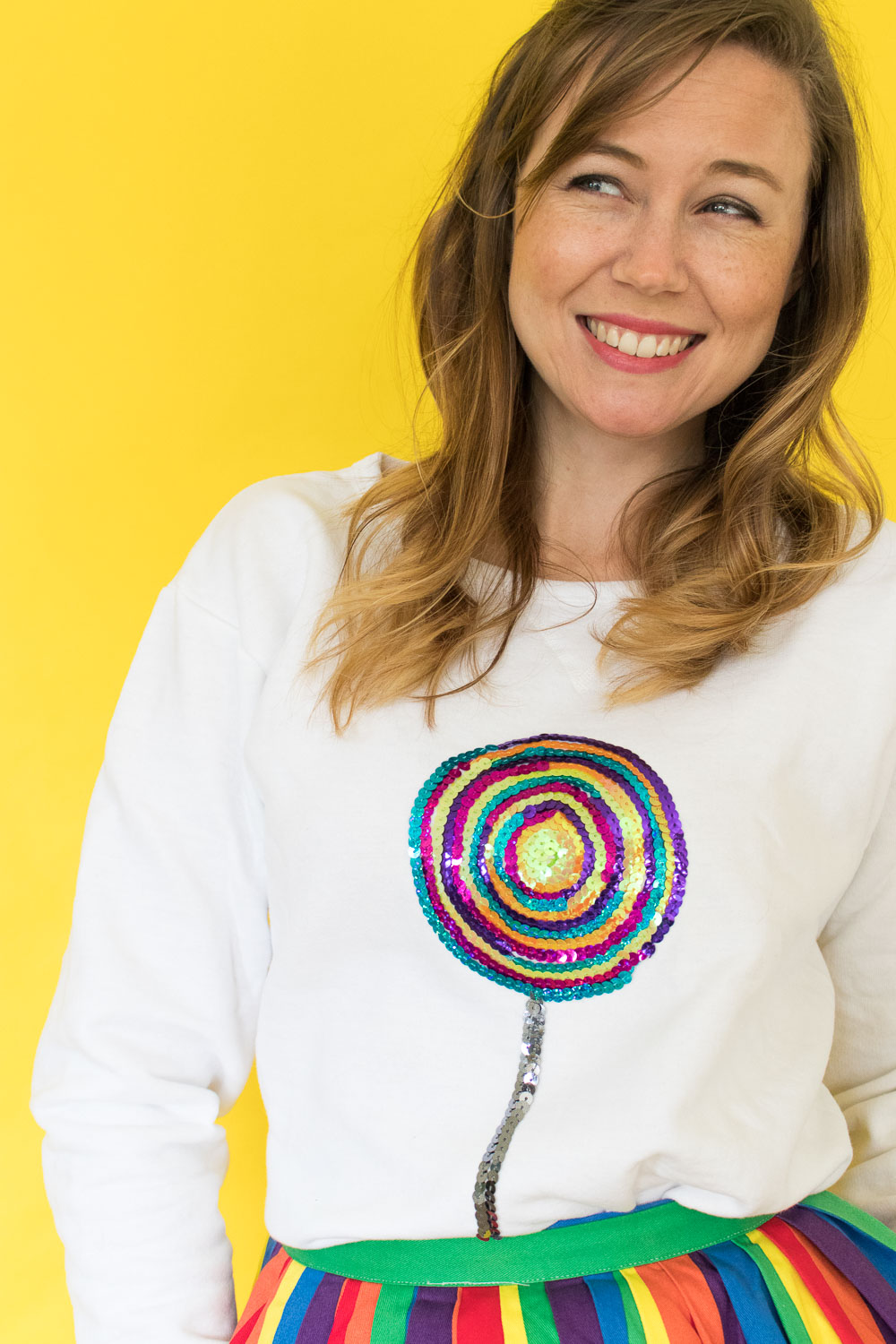 Set aside for the glue to dry before wearing!
Try it with pants or skirts for a fun DIY sweatshirt that literally shines. For best results, hand wash and lay flat to dry.