/
DIY Rainbow Striped Mugs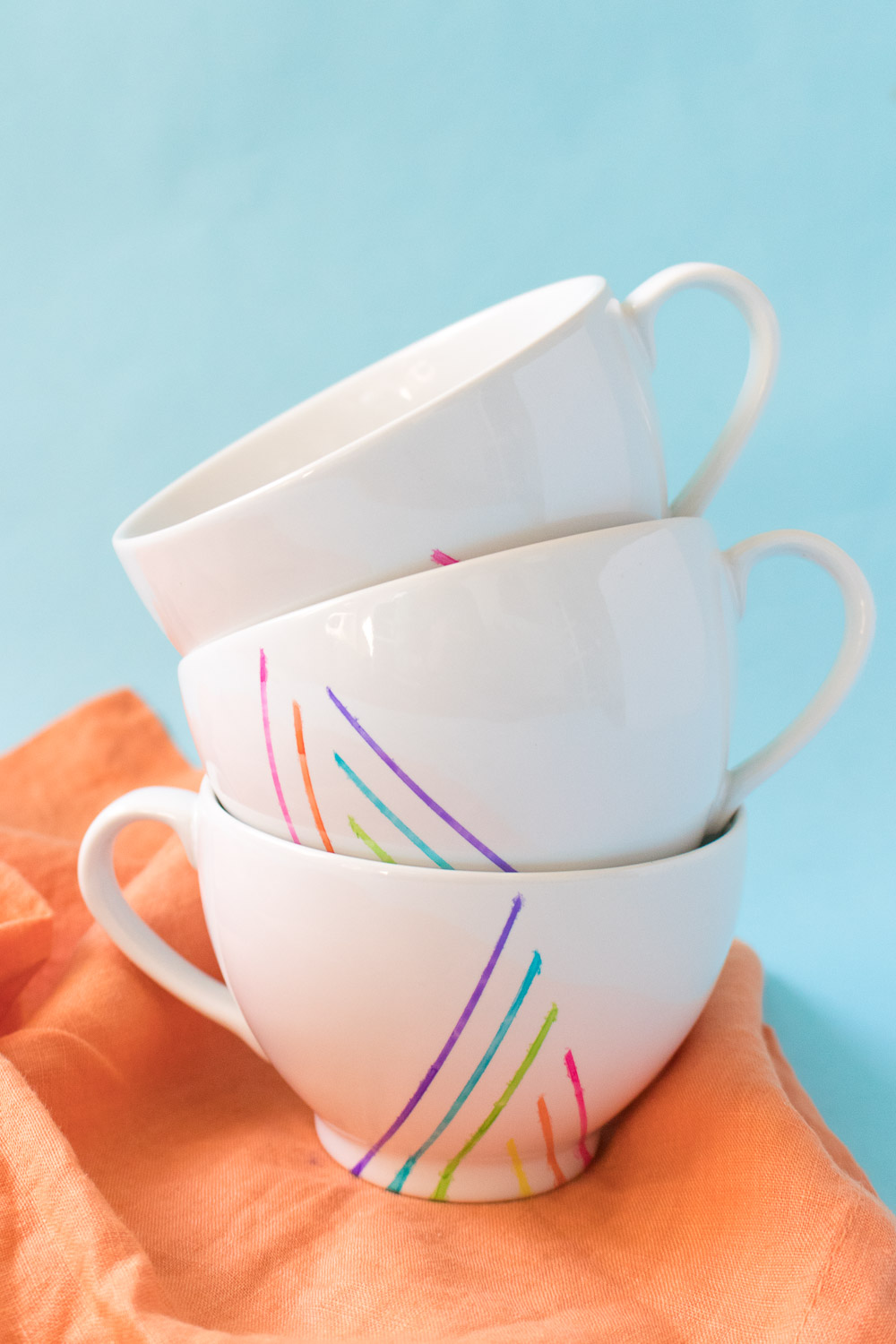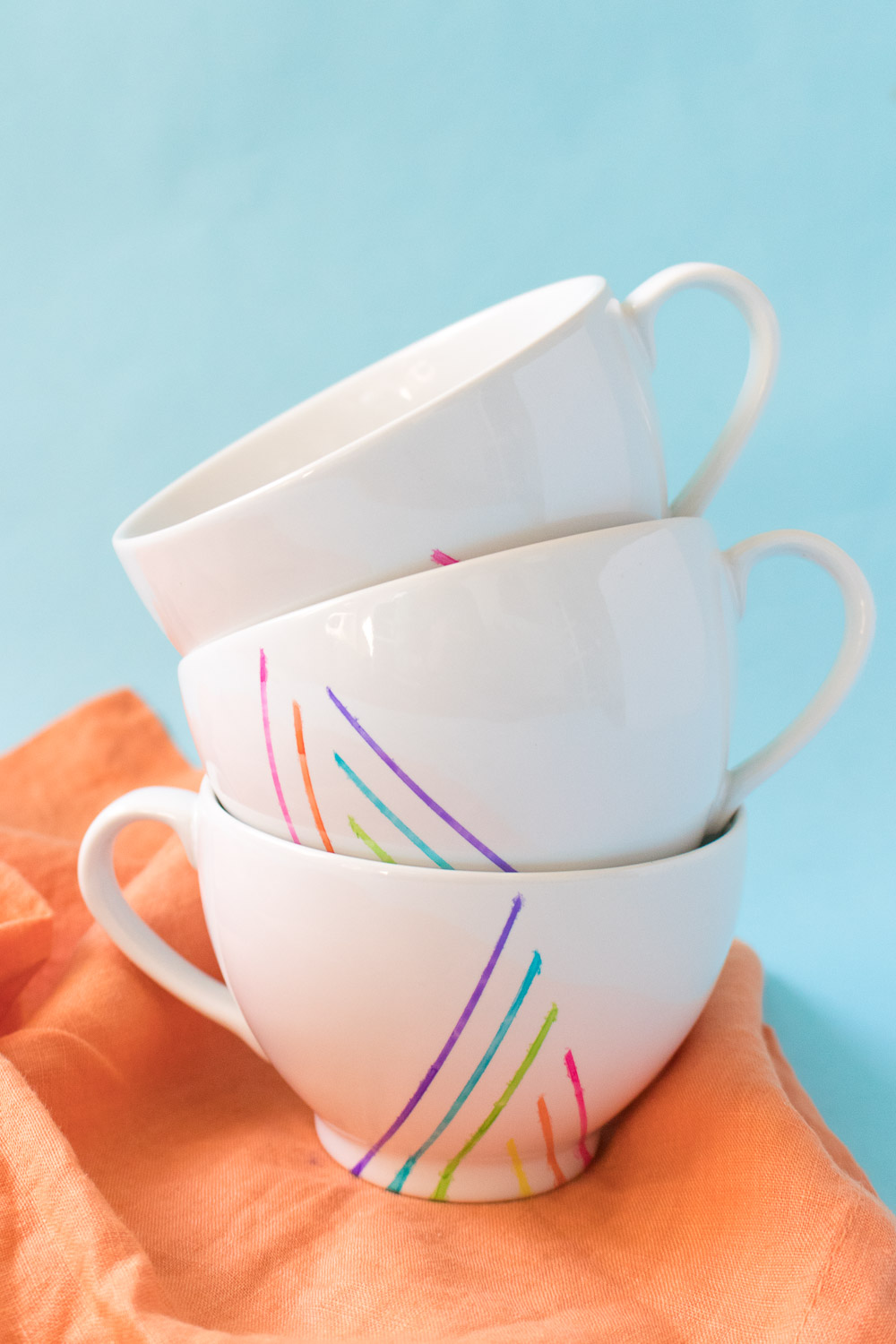 Winter time is tea time! When it's colder, I usually enjoy coffee in the mornings and tea in the afternoons, which means we're going through mugs much faster than usual. I decided to give a set of plain white mugs a refreshing update with ceramic pens, creating a modern geometric look with stripes in a rainbow of colors. These rainbow striped mugs are the perfect way to add a lot of color in a minimal way (does that make sense?) by creating a small scale rainbow on the sides of your mugs. Ceramic pens are easy to use but can make a big statement on ceramic, porcelain and sometimes glass!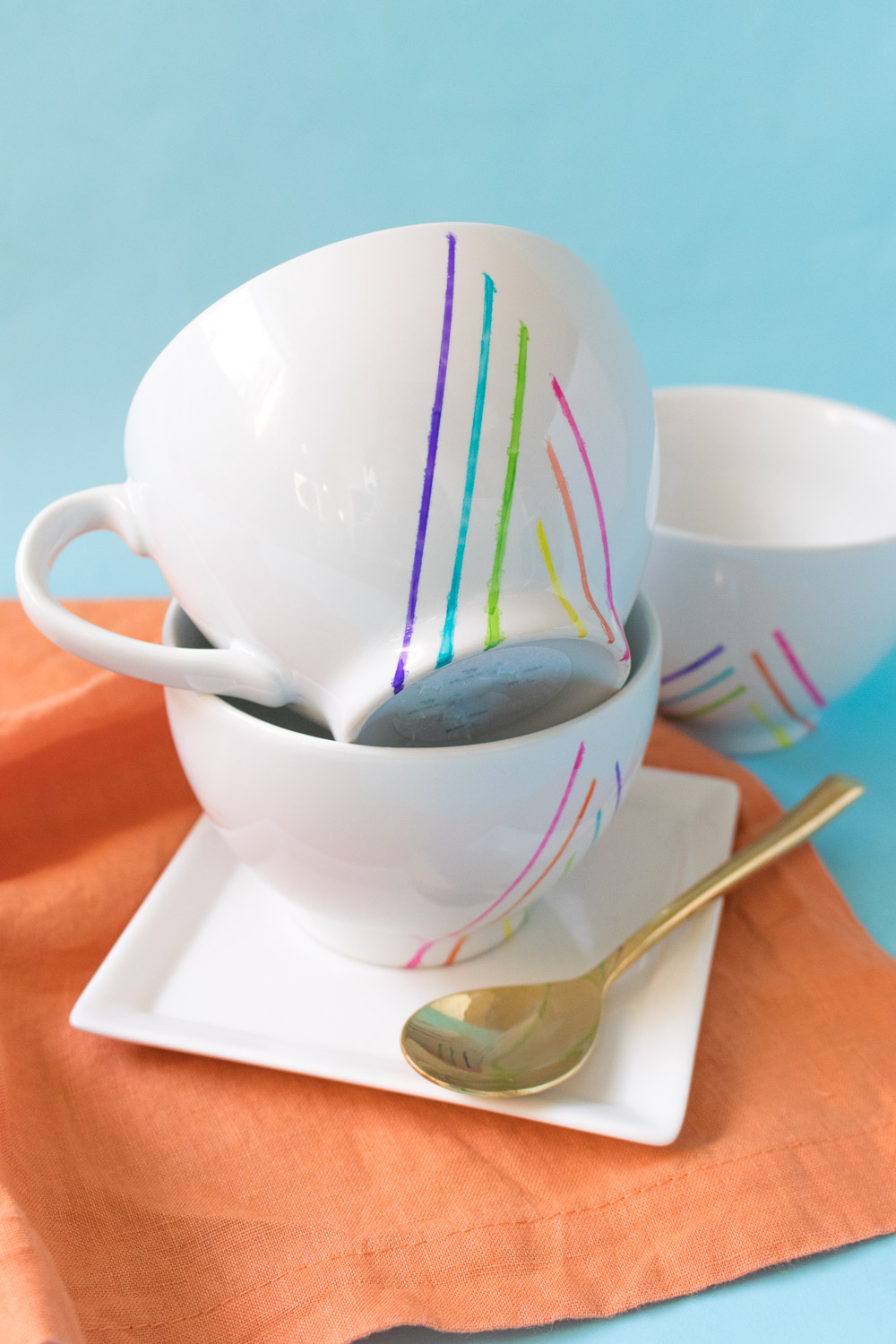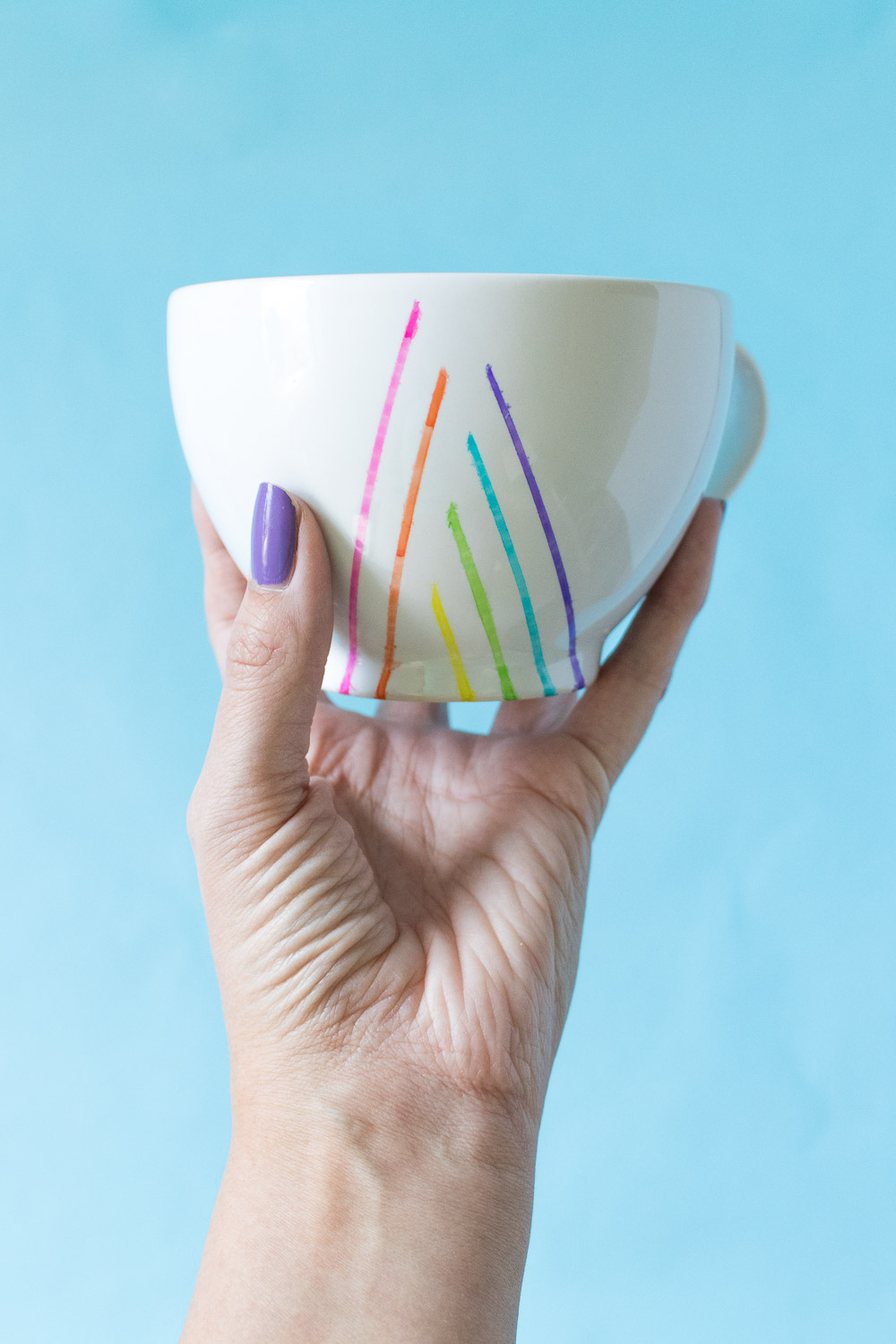 I'm all about a little touch of rainbow, but I didn't want any overwhelming patterns. These simple lines were the perfect way to bring my preferred style to beautiful white mugs. If you're not sure where to purchase your plain white mugs, I'd highly recommend Target. They had multiple styles in white, so it's easy to pick your favorite mug style – tall, short, cafe, etc.
I feel like the only thing missing now is a rainbow treat to go alongside these sweet and simple rainbow mugs…
Supplies:
White ceramic or porcelain mugs
Thin washi tape
Permanent ceramic markers
Step 1: Tear pieces of washi tape and stick them to the mug to form a triangle shape.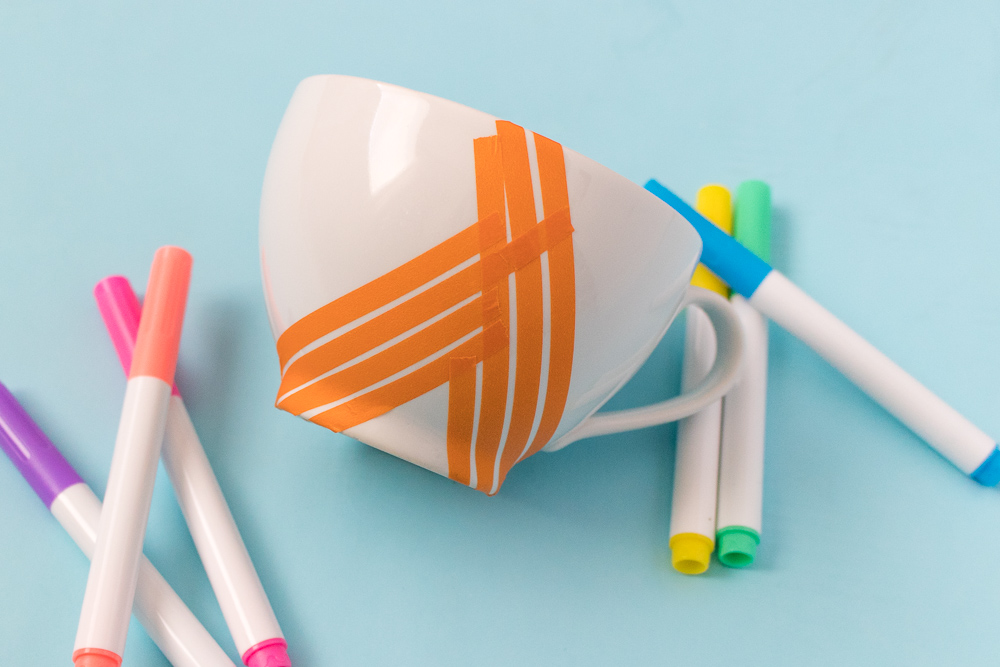 Step 2: Tear smaller pieces of tape and place them either within the triangle or outside it, facing one direction and making sure the lines between the time are the same thickness. Then add more pieces that slant the other way. Vary the pattern as desired (I made the pattern on each of the three mugs slightly different).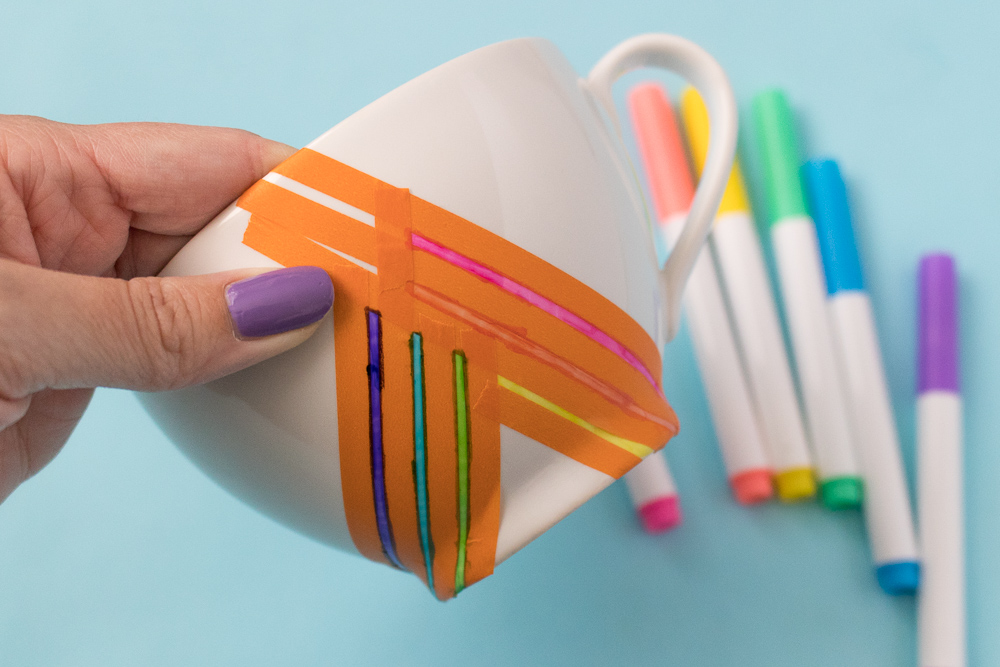 Step 3: Make sure the tape is stuck tightly to the mug and fill in each line with a different color of ceramic marker, creating a rainbow pattern.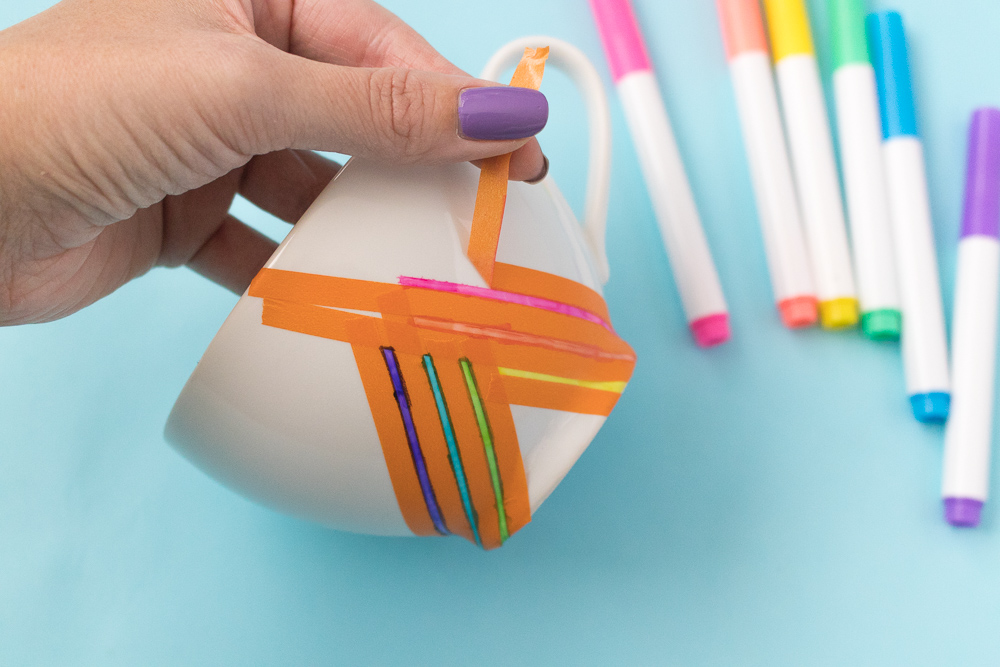 Step 4: Allow about 30 seconds to dry and peel away the tape to reveal the pattern. There may be some bleeding.
Note, depending on the markers you use, some brands may allow you to erase mistakes with alcohol. Be sure to check packaging for more information and instructions.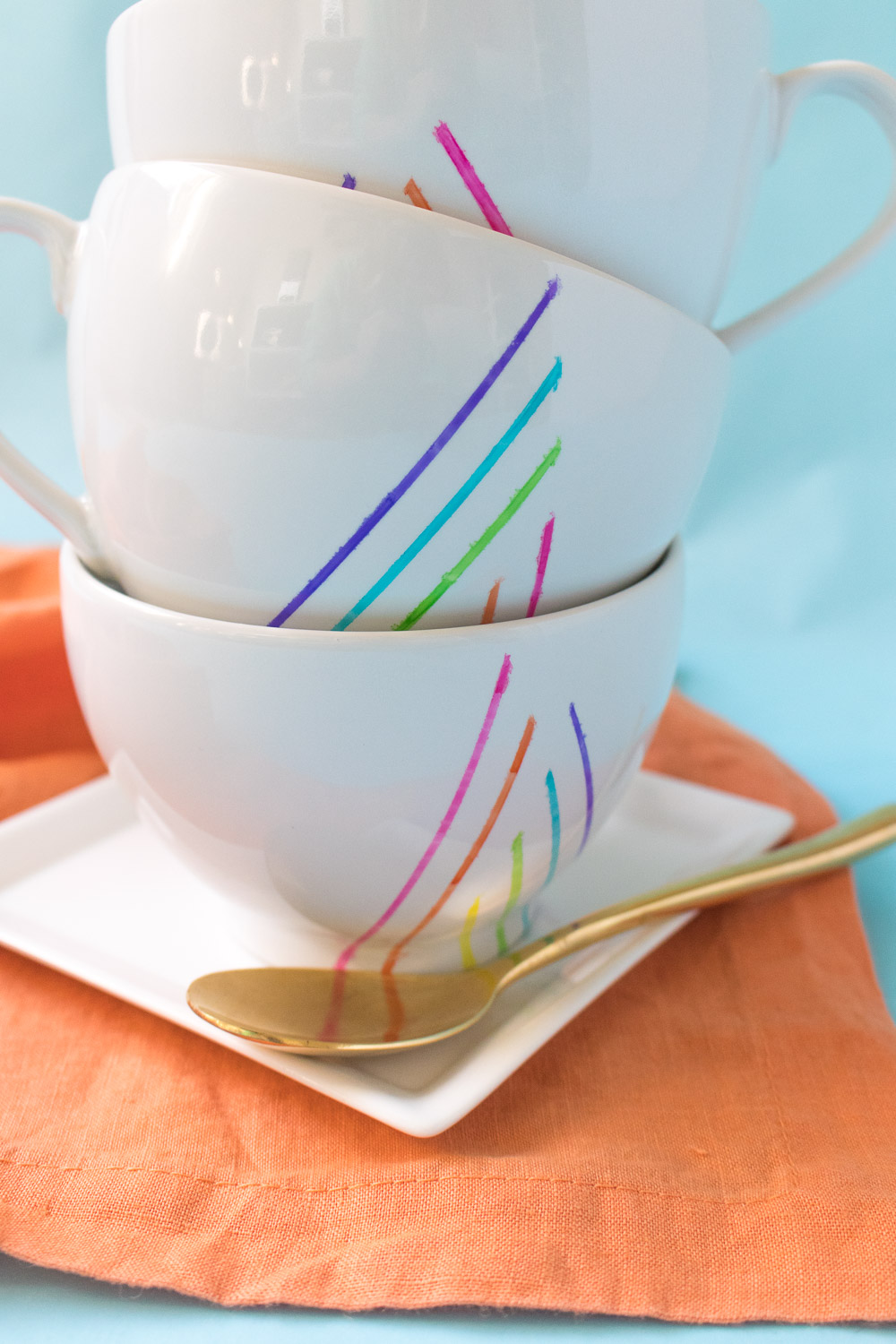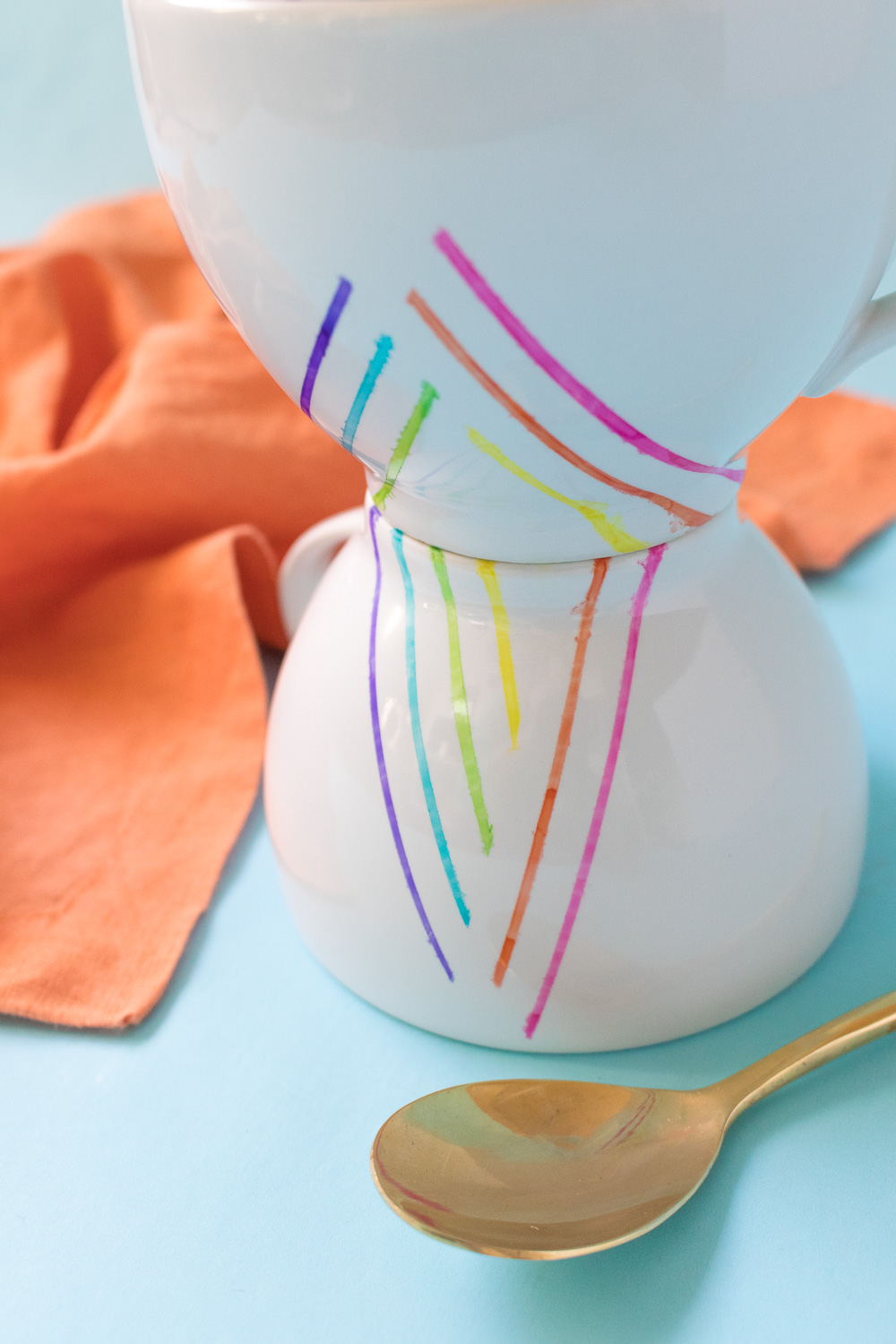 I know what I'll be drinking ALLLL my tea and coffee from this season! It's a little late for Christmas, but these mugs also make great homemade gifts. I'll be keeping these all to myself though!