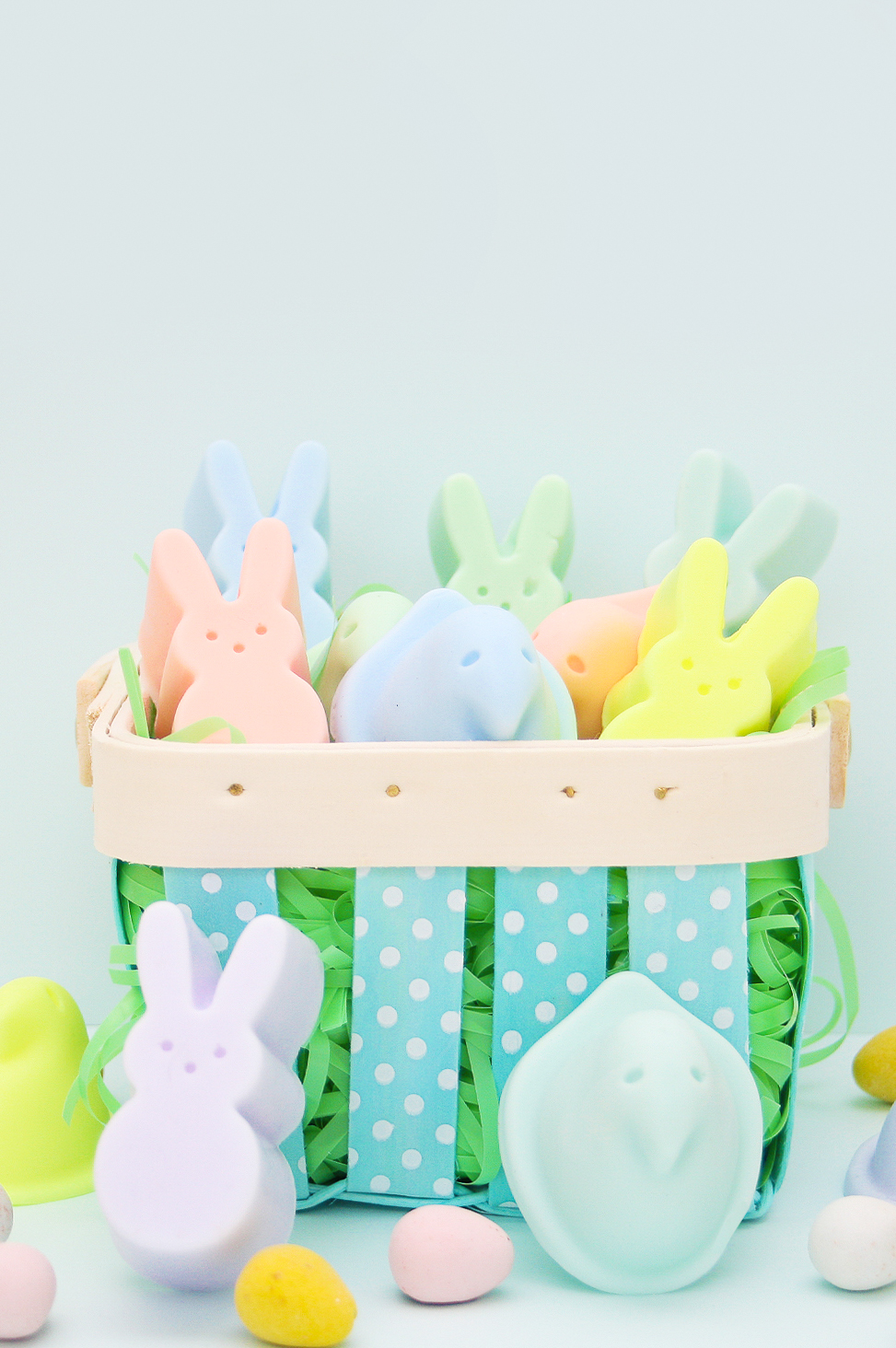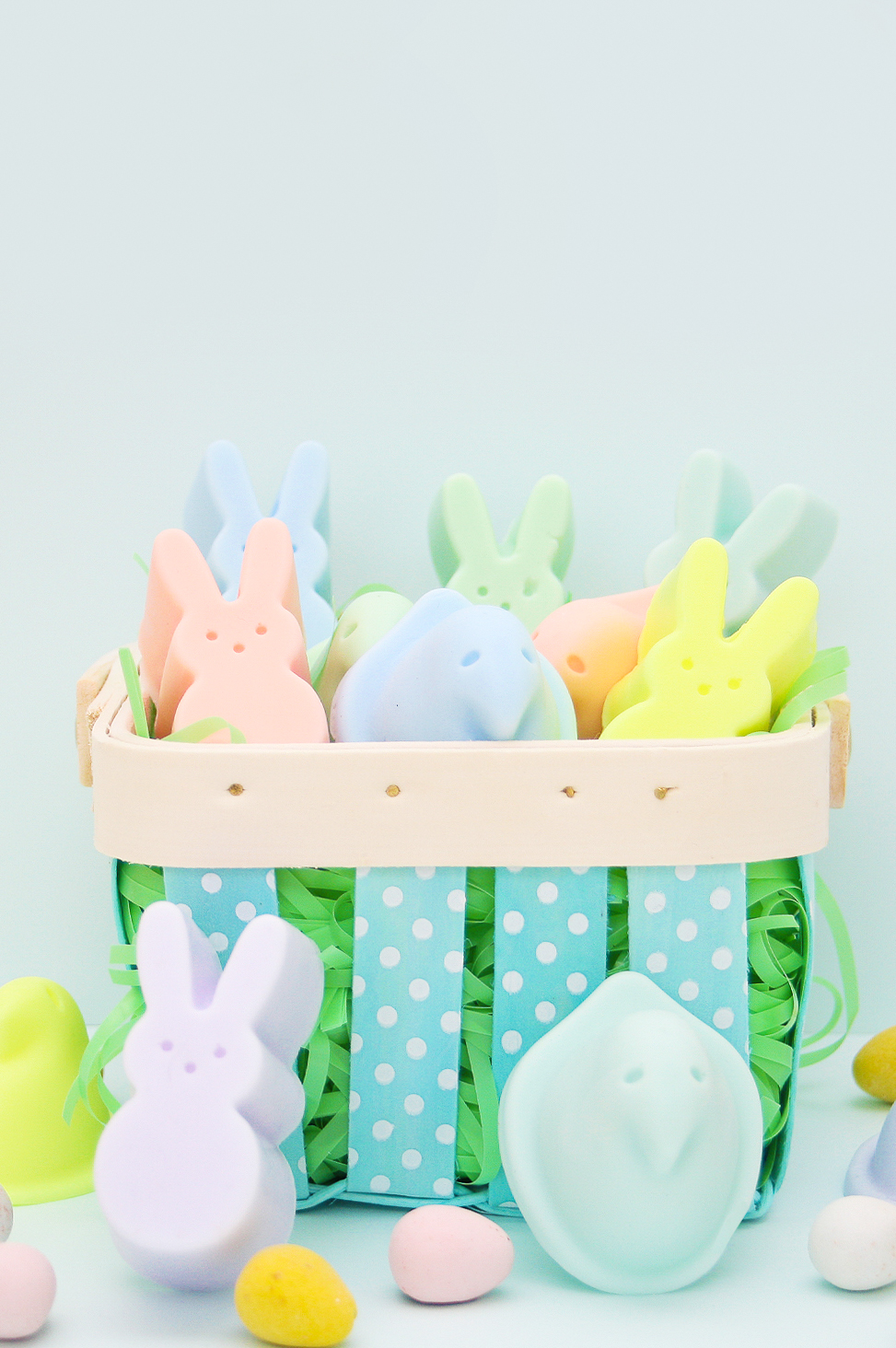 It's one of my favorite times of the year where you get to eat all the Peeps and Cadbury eggs!! Do I have any Peep lover's out there?! I, Marianela, am beyond excited to share today's DIY with you all because it's all about the peeps y'all! I've been wanting to make my own soap for some time now, and finally found the perfect opportunity to do so!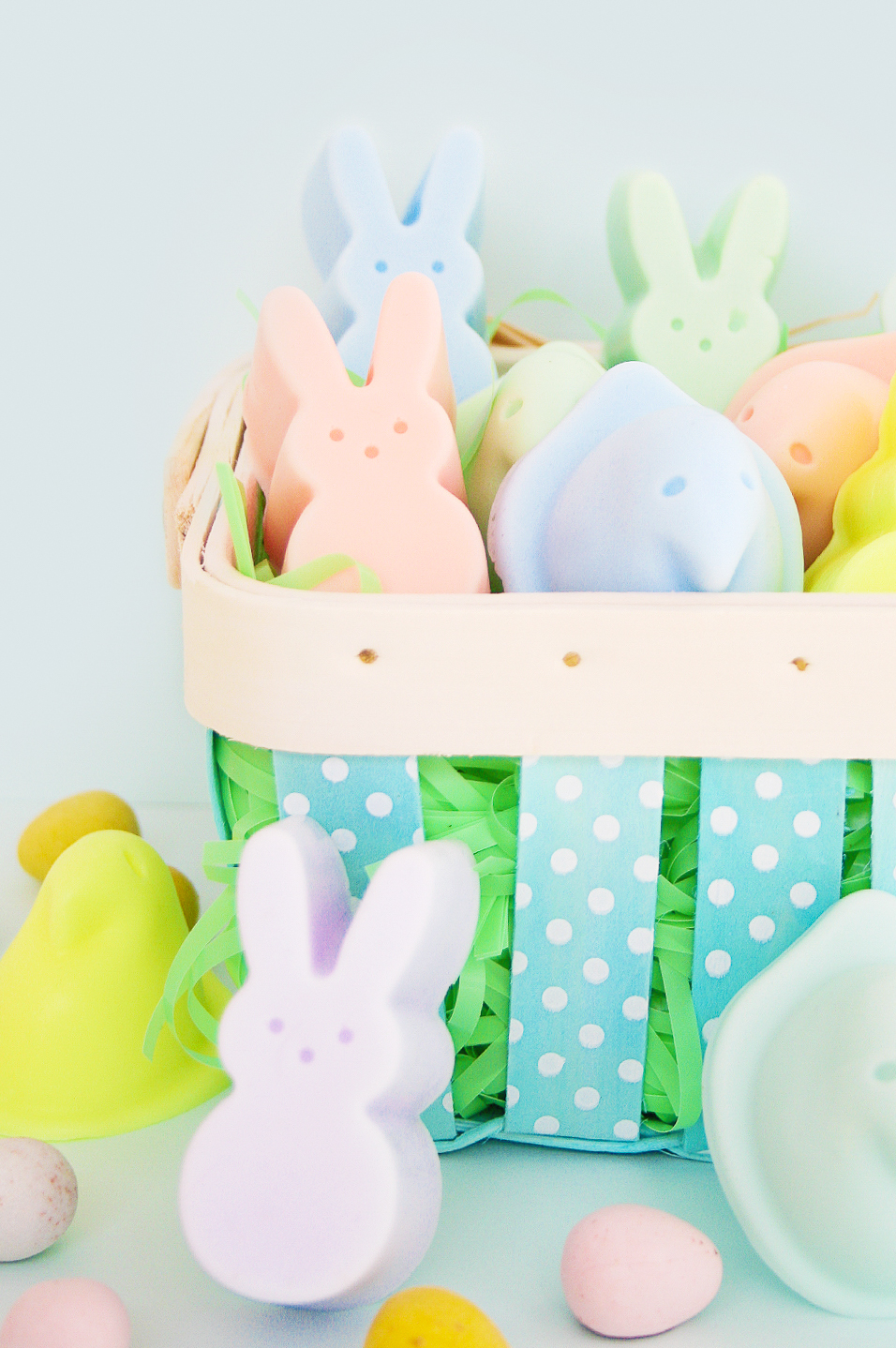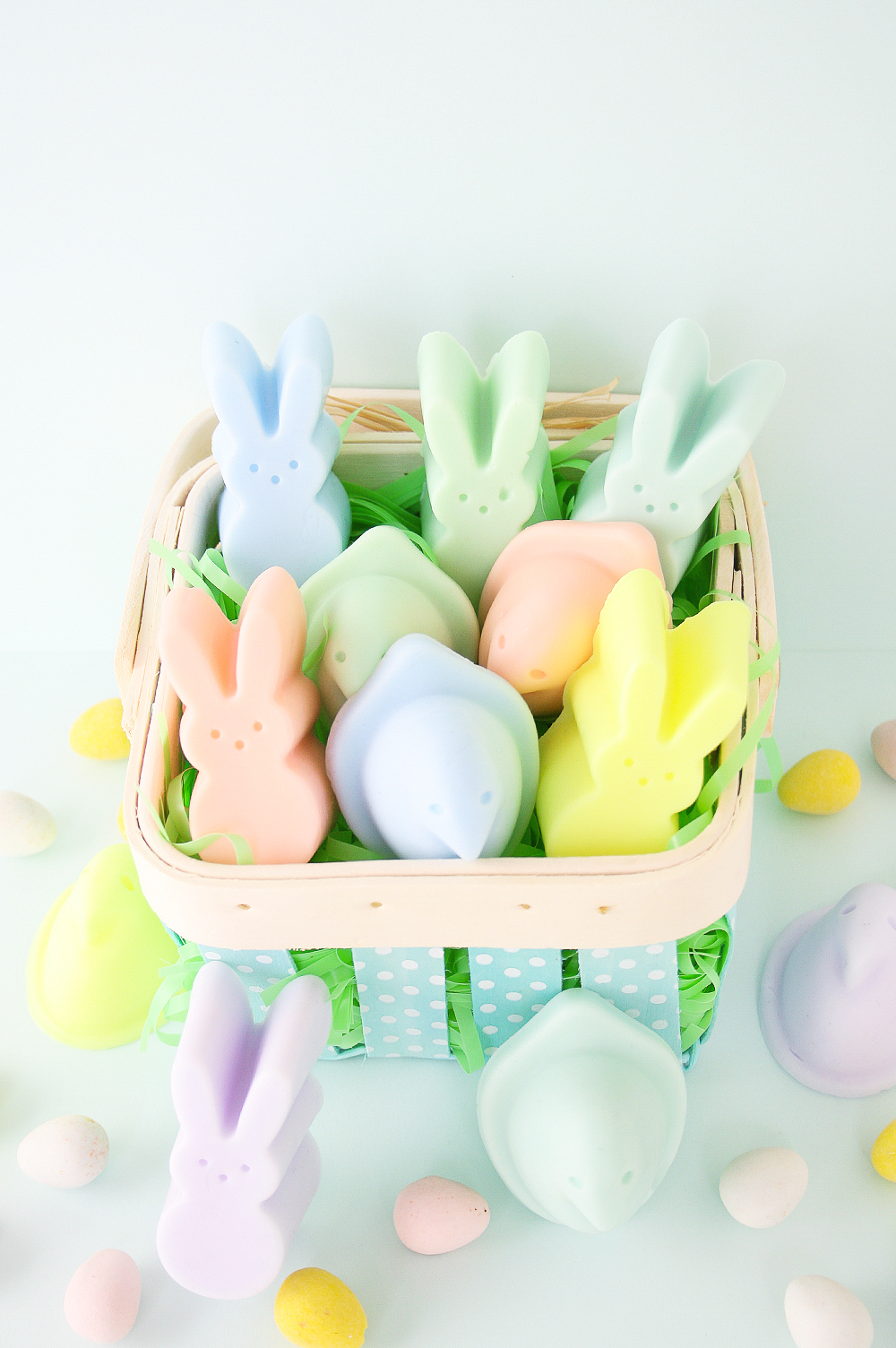 I initially thought this was going to be a long process, but the recipe is as easy as 1-2-3 (literally!).
Here's what you need:
Plastic cups
Stirring sticks
How to make your own Peeps soap:
Step 1: Following the instructions on the packaging, melt about 1/3 of the soap block. I say 1/3 because I found it easier to melt little by little since I was using so many different colors. Once the soap has melted, quickly pour the soap into plastic cups. If you're doing multiple colors like me, you really only need to fill them about halfway. Drop soap coloring into each cup until desired color has been reached. Stir well and quickly poor into mold. Note: Make sure you act quickly in adding the color, stirring, and pouring into the mold because the melted soap will harden up on you quicker than you think. It's similar to dealing with candle wax. Repeat this step until your Peep molds have been filled.
Step 2: Let soap (in the molds) sit out for about 45 minutes or until hardened.
Step 3: Once soap has hardened, take your Peeps soap out of the mold. I loved that the mold was made of silicone making it easy for you to remove the soap.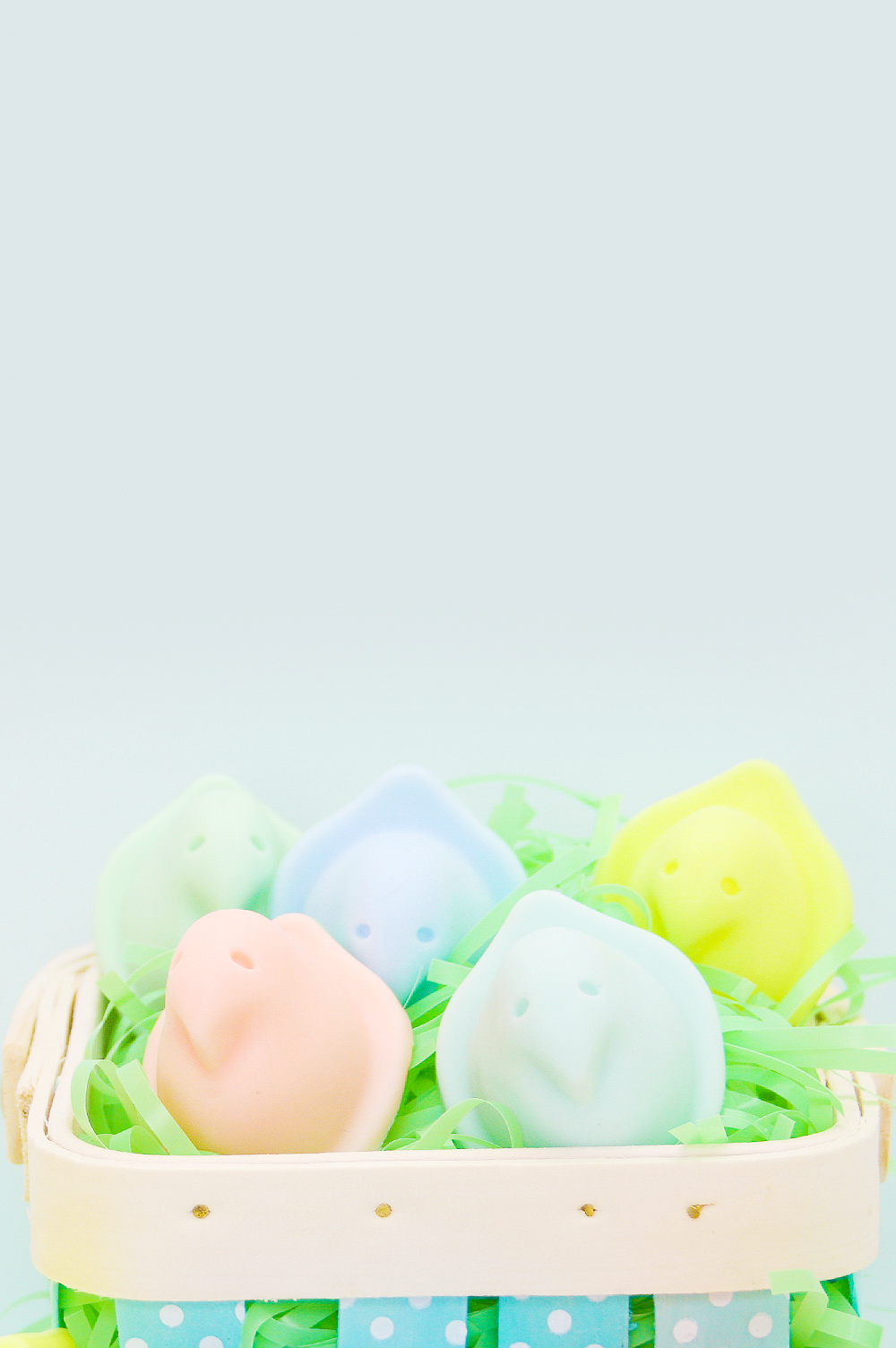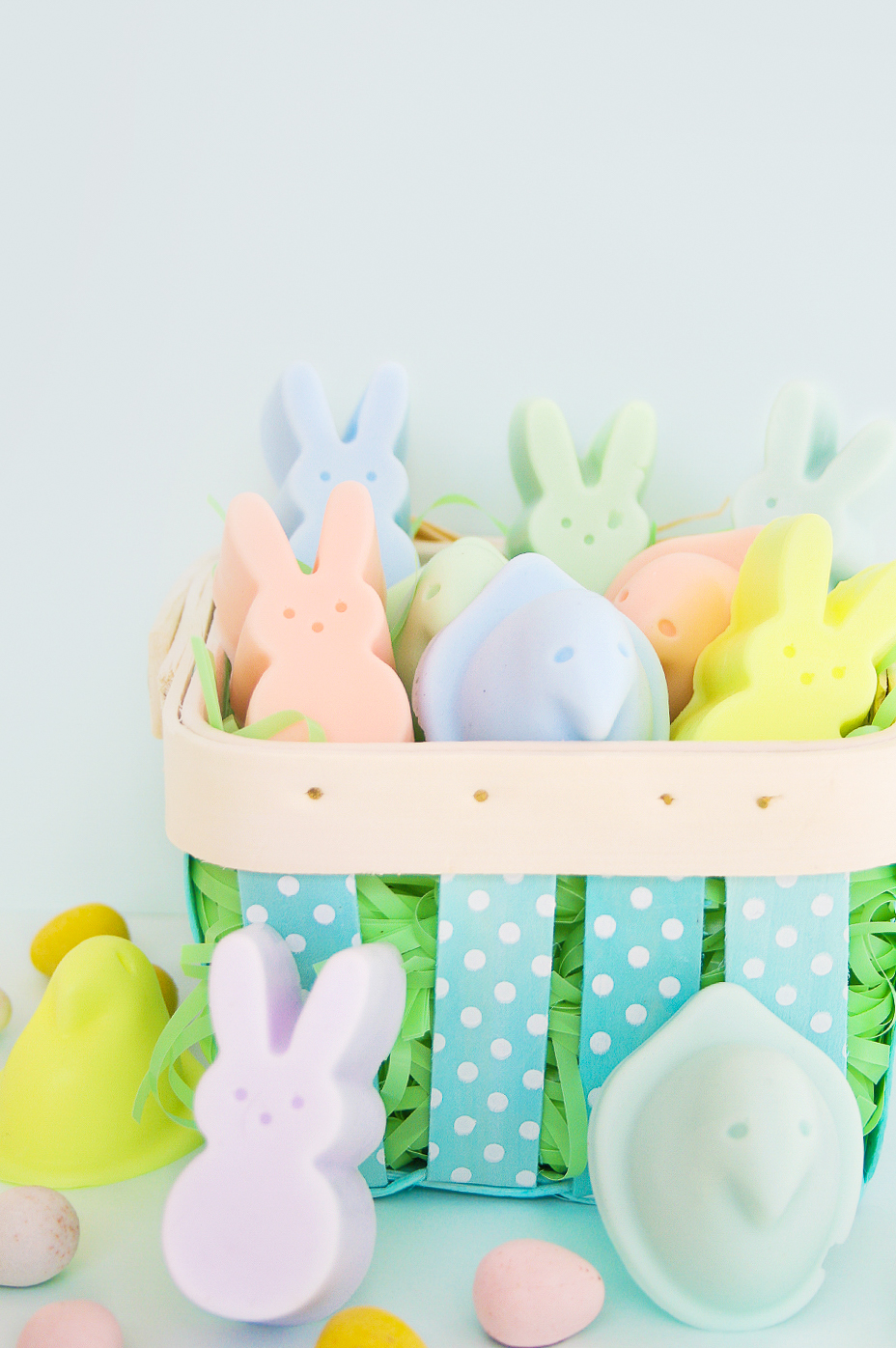 I'm now ready for Easter with these little guys! They help make our bathroom a little more festive! Not only are they perfect for yourself, but they can also look super cute in an Easter basket!