/
DIY Washi Tape Lined Envelopes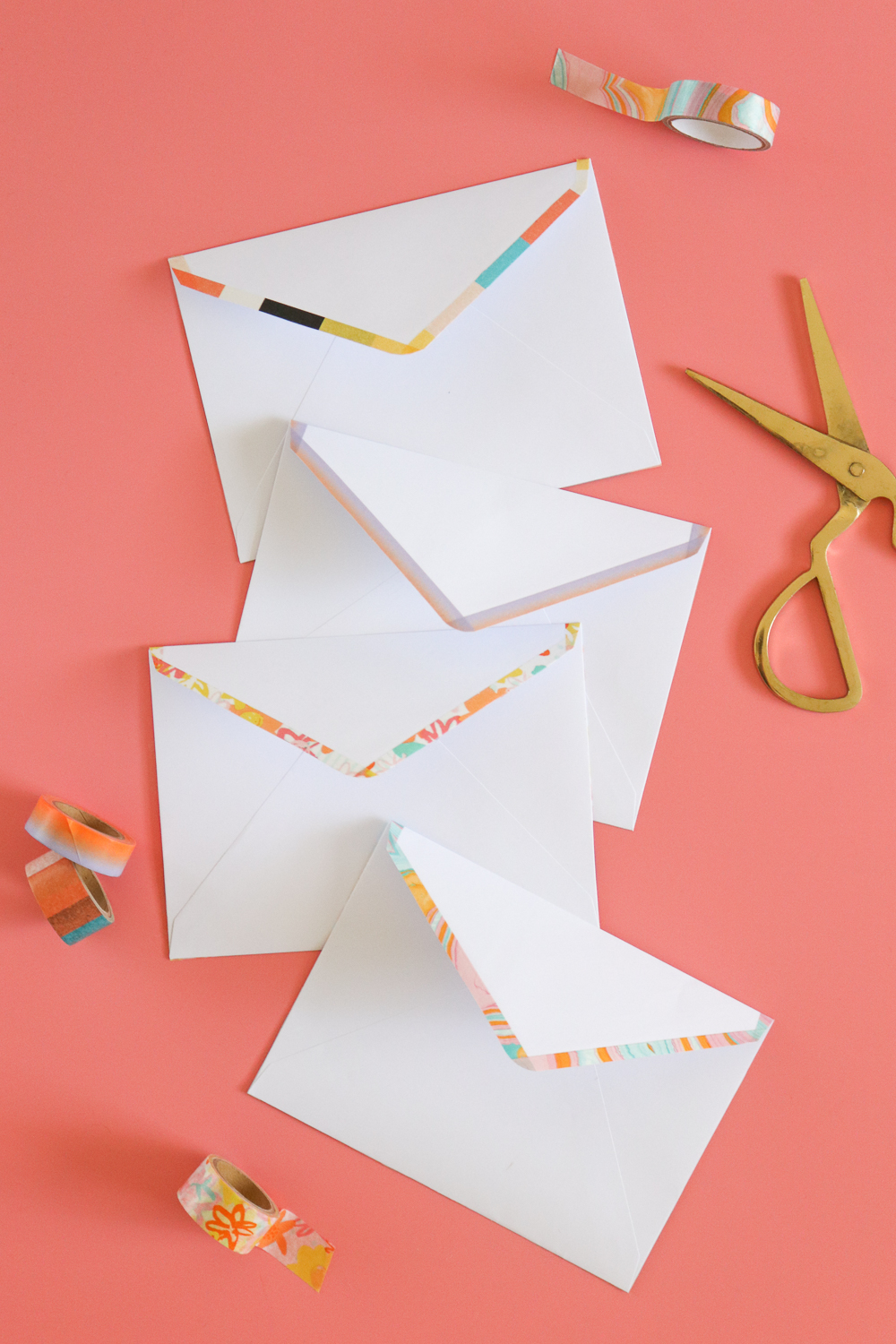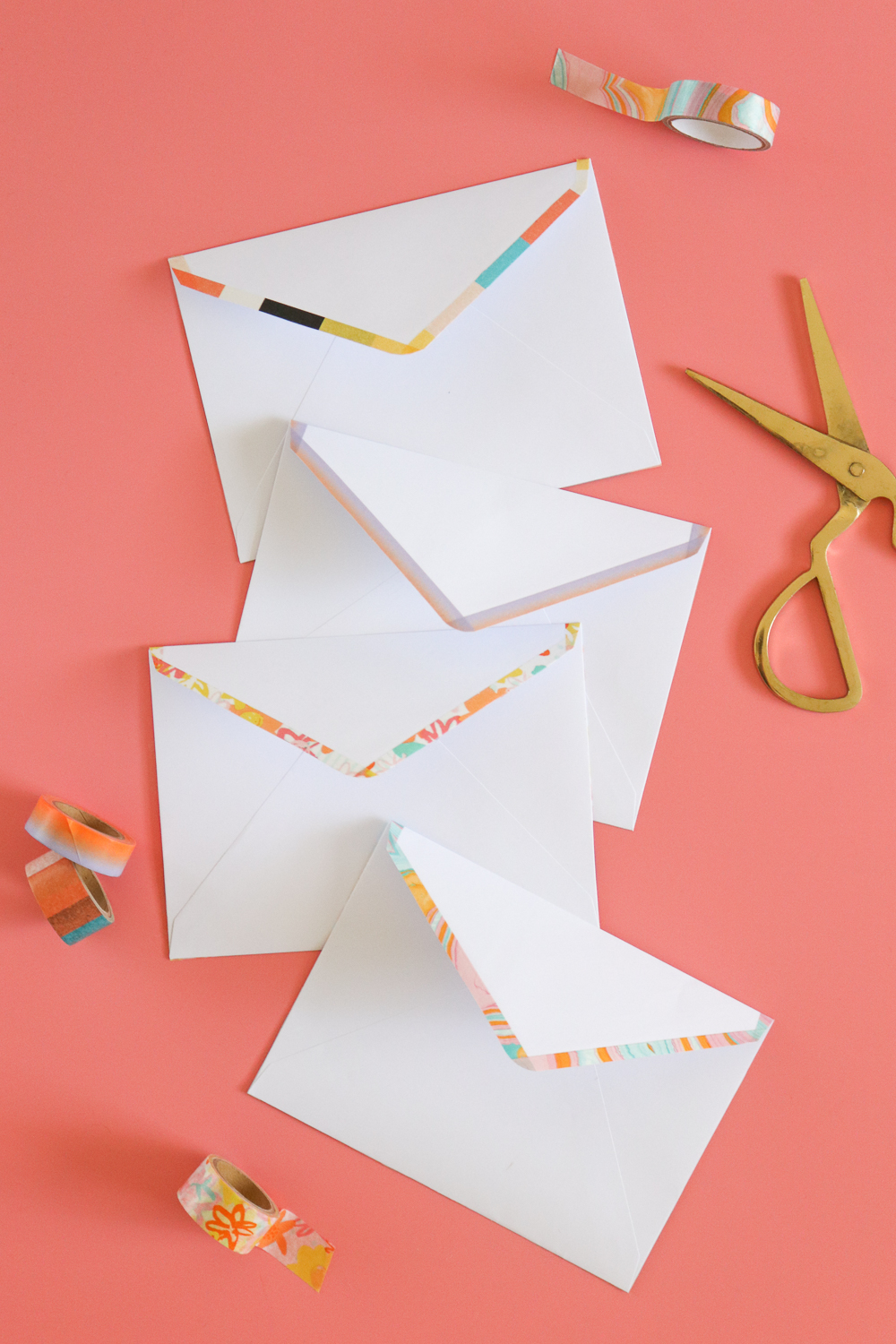 I still love getting mail, even as an adult. Granted when I get mail now, it's usually just bills and ads, but sometimes it's cards, packages or even money! Anyway, technology ruined mail, but pretty envelopes and stationary still make it fun, so I made these really simple DIY washi tape lined envelopes that add a pop of color around the outside edges.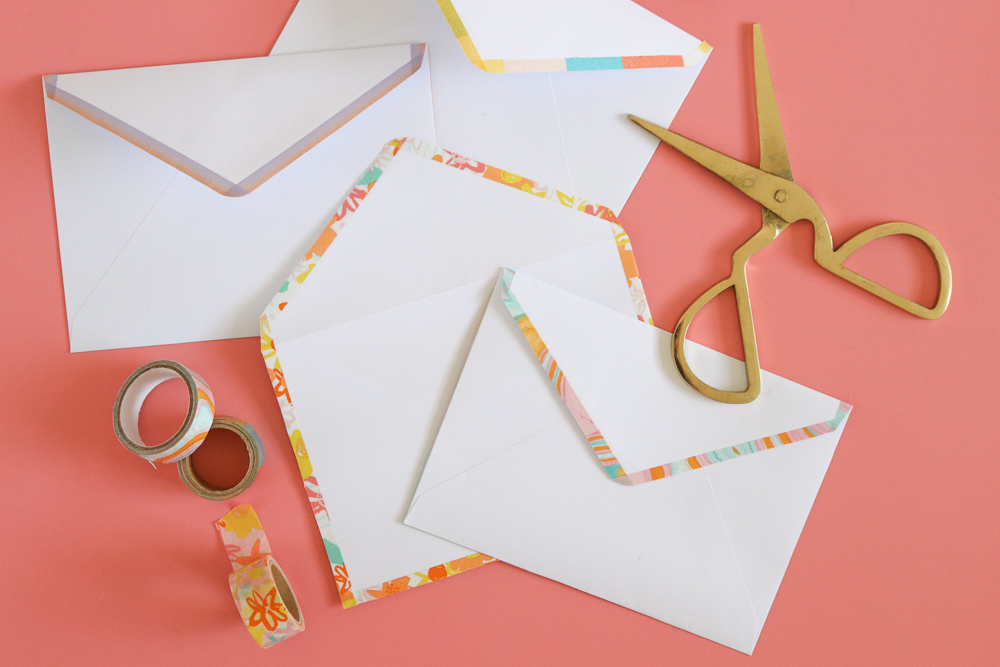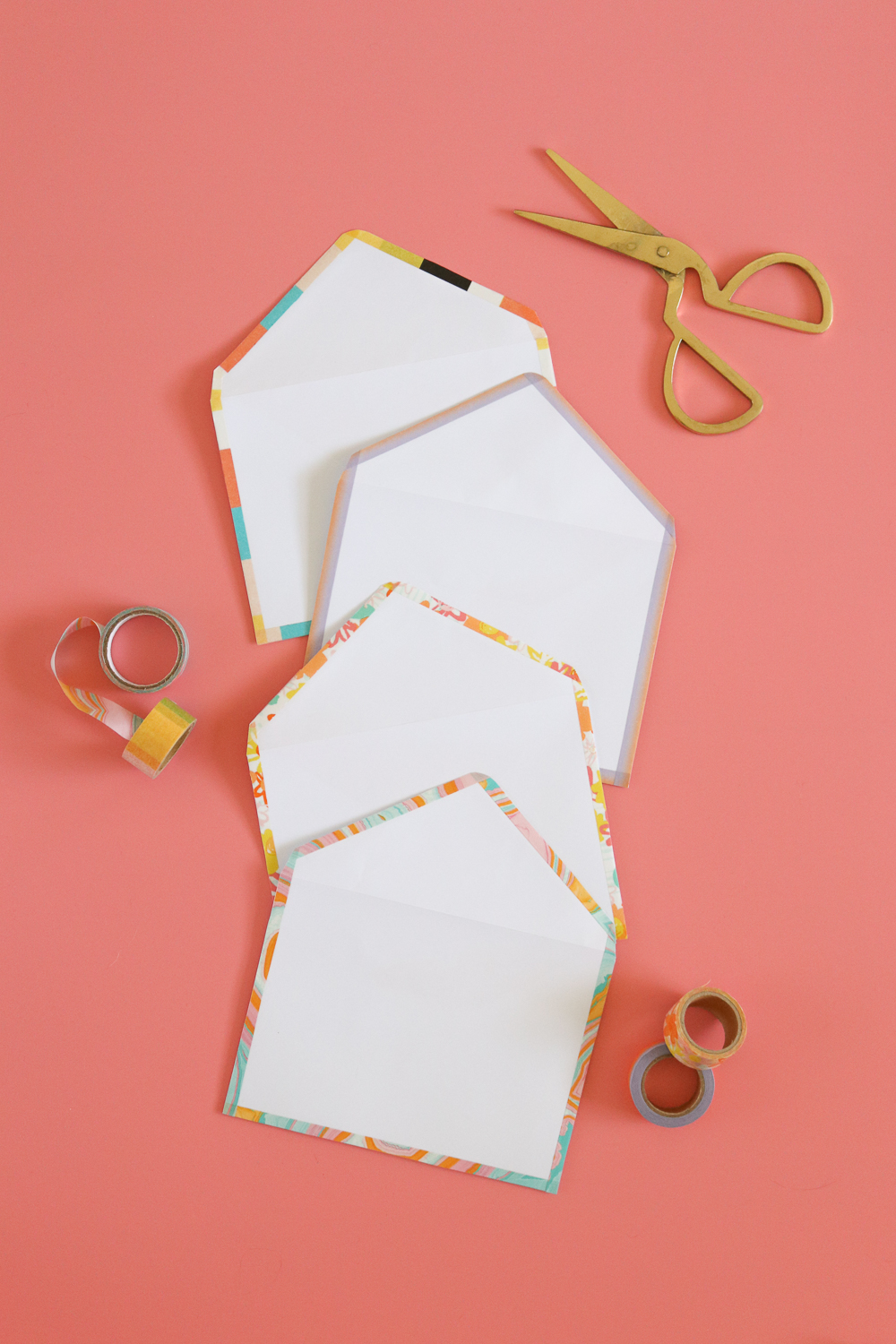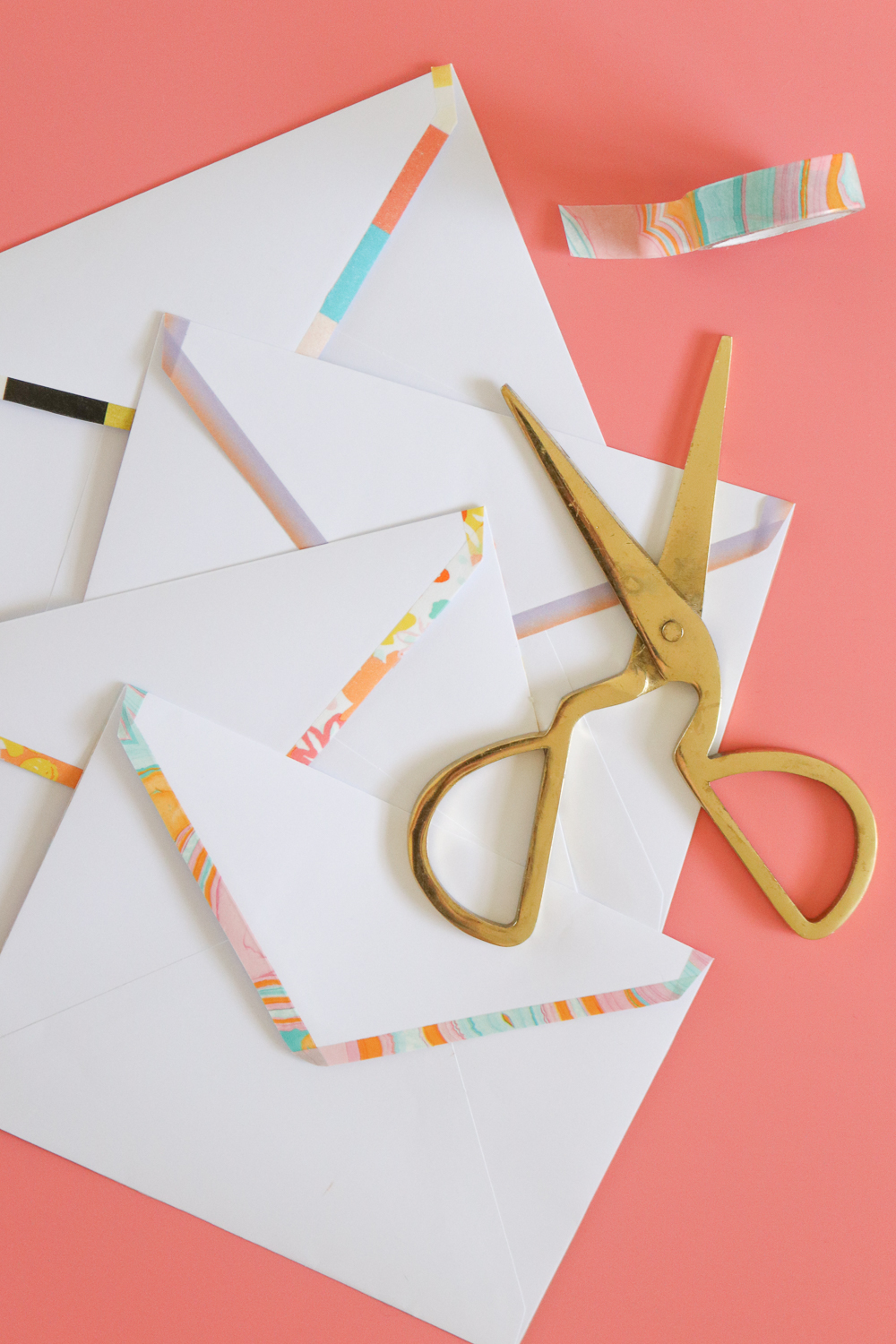 You'd definitely want to open mail that looked this pretty, right?! I've developed quite the washi tape collection (ha, surprised?) and these tapes I received from several ABM Messy Boxes are my favorites.
You can make these in no time at all, and the washi tape just adds something pretty and personal to your letters. Do it to just one or to many, and I think you'll love the results.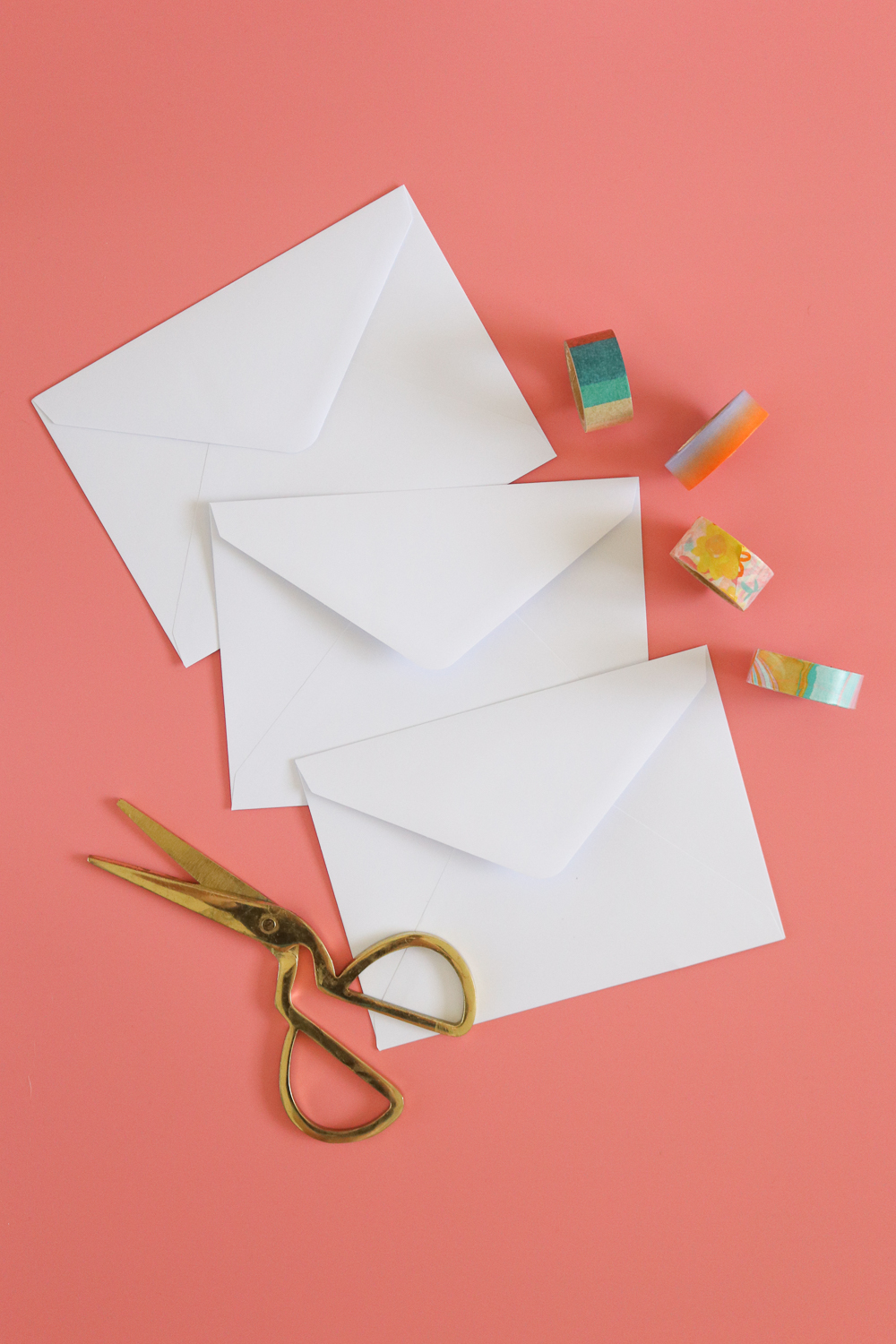 Time: 5 minutes
Supplies:
Plain envelopes
Washi tape
Scissors
Step 1: Starting along the bottom outside edge of the envelopes, place a long piece of washi tape so that about 1/4-1/2 inch is on the envelope and the rest is hanging off the edge. Then carefully trim the tape that is hanging from the edge (if you're careful, you can use this remaining tape on another side).
Step 2: Repeat with the sides and then the v-front, making sure the tape is even all the way around.
Step 3: Trim all excess tape from around the edges and they are ready to use!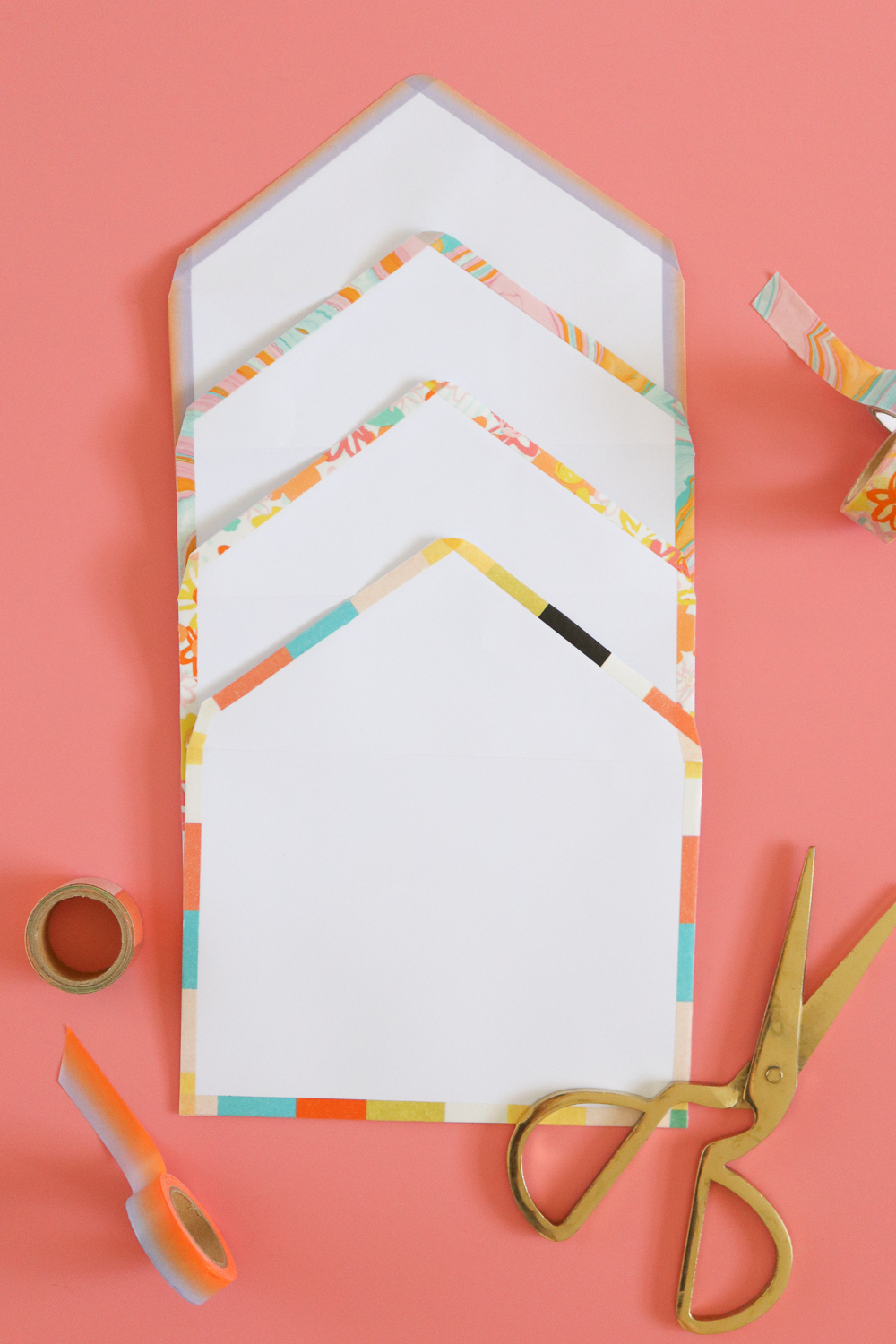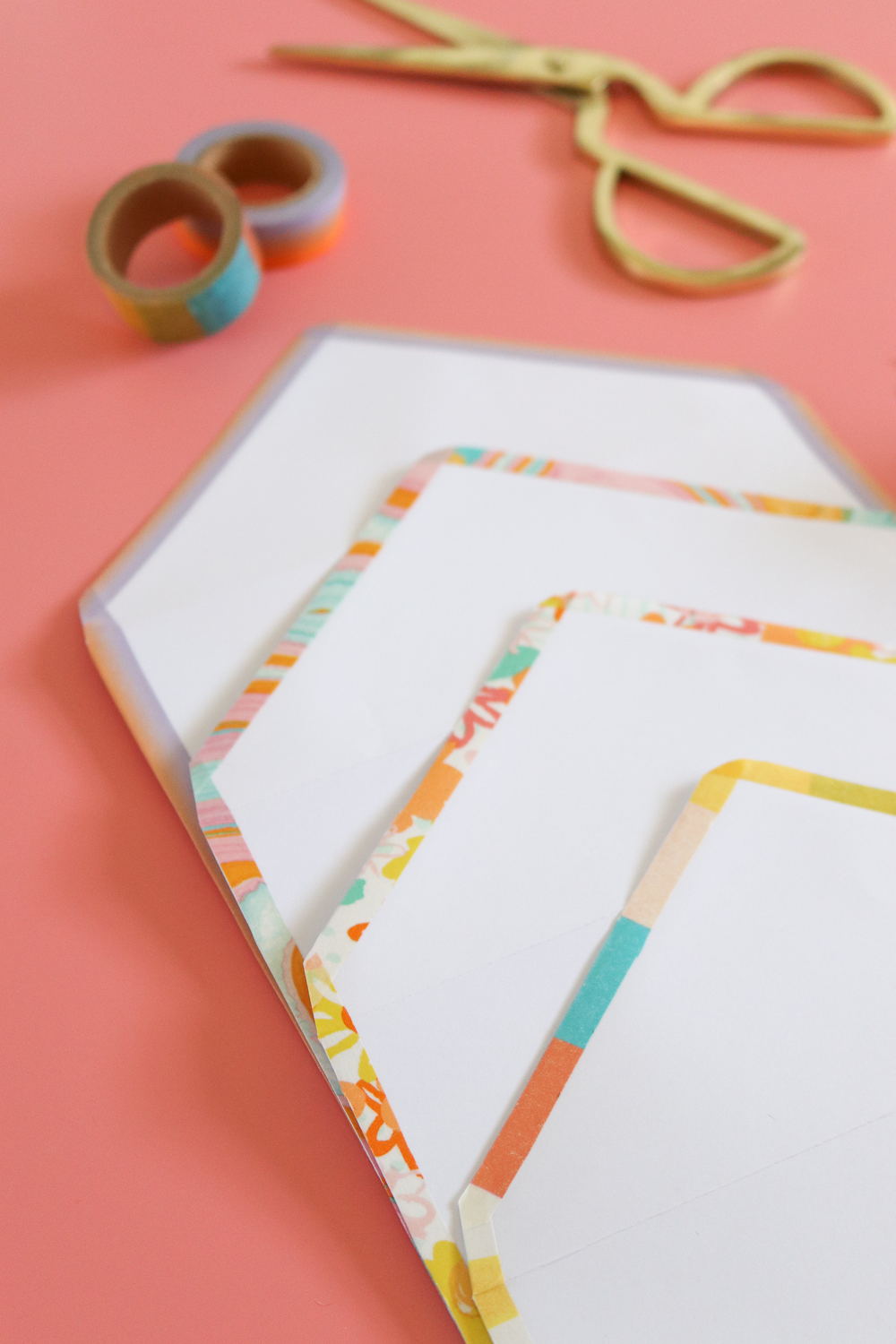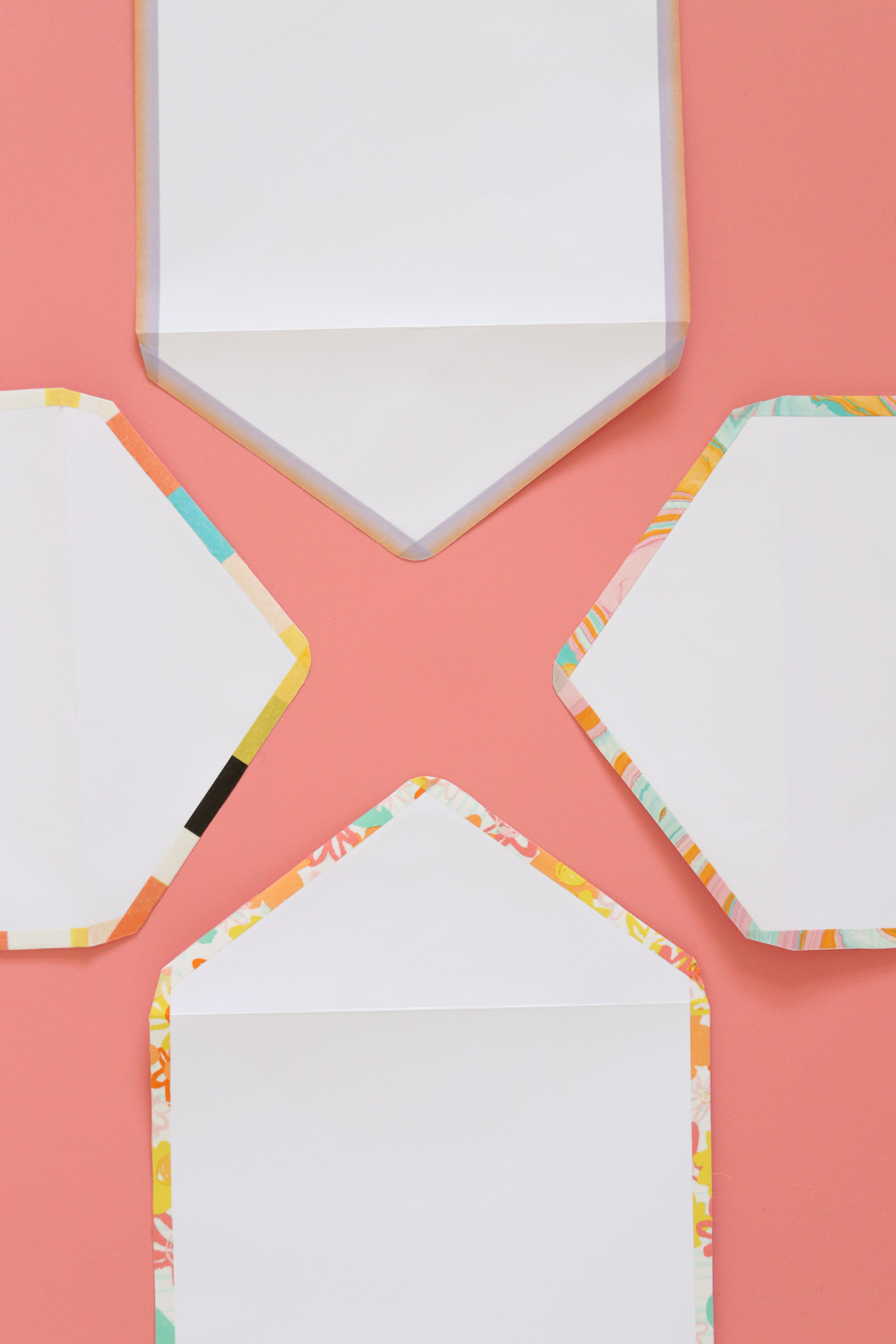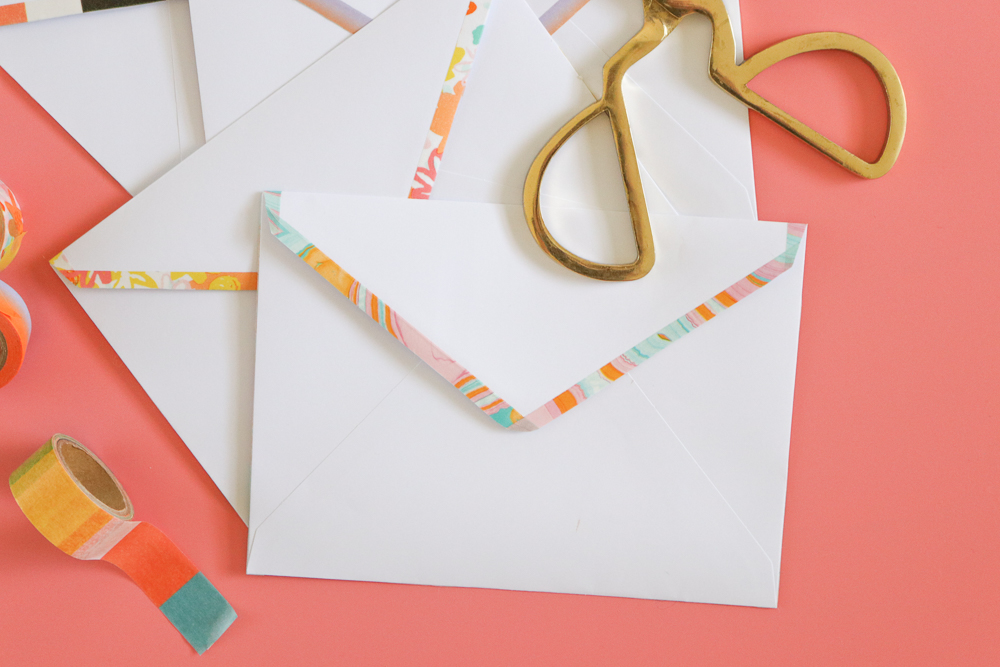 Pop in a letter and send one of these pretty envelopes on their merry way!
Isn't everything just better with washi tape?!