/
DIY Woven Paper Placemats for Summer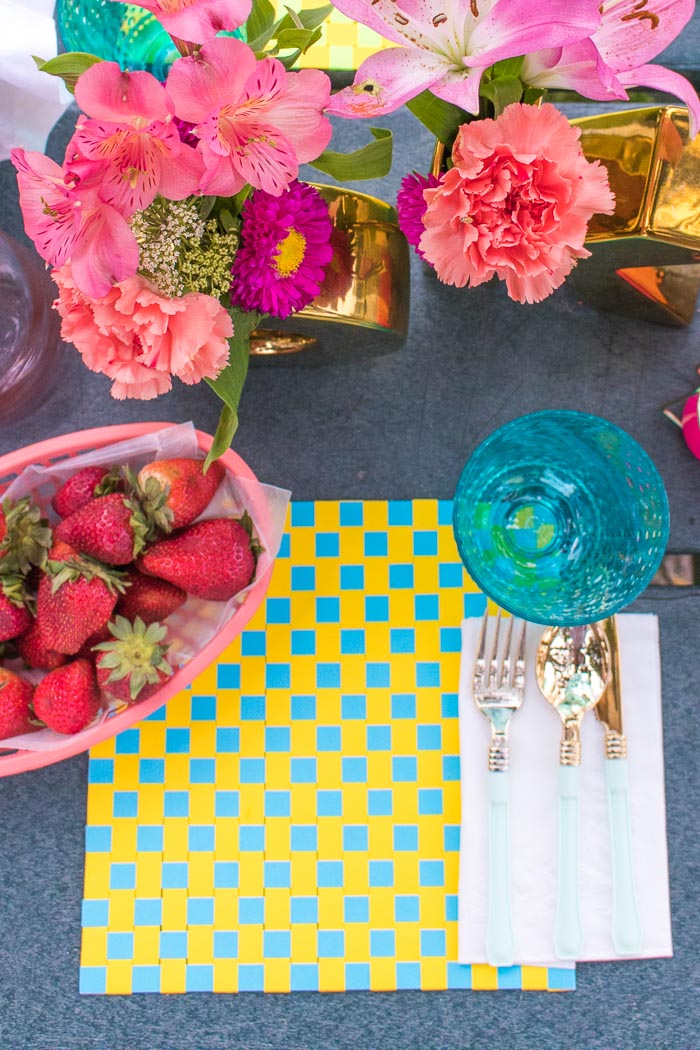 The following post is sponsored by Astrobrights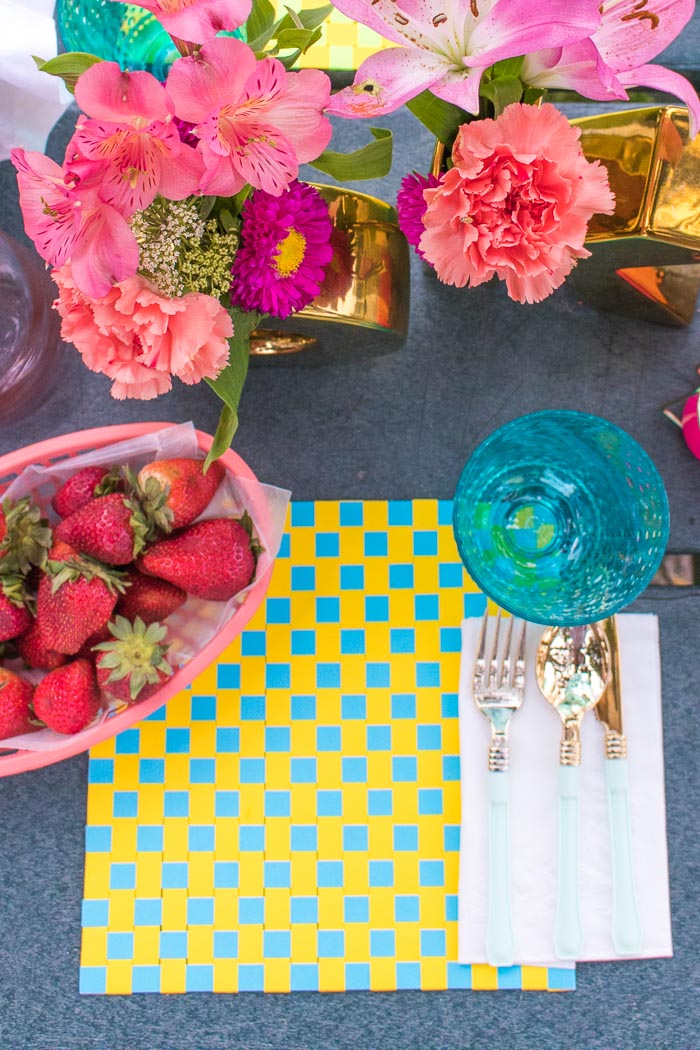 It's definitely feeling like summer in SoCal, and after a lot of "May gray" and "June gloom," I'm just so happy to see the sun out! When Astrobrights asked me how I'd use its signature bright papers for outdoor entertaining this summer, I immediately thought of the barbecues and picnics I can't wait to have when Andrew finishes taking his Bar exam next month. That's why when Andrew's sister and her wife were visiting us recently, they helped me set up a picnic in the park with my DIY woven paper placemats using Astrobrights cardstock! You can find the full tutorial on Astrobrights.com.
With strips of vibrant Astrobrights Solar Yellow™, Vulcan Green™, Lunar Blue™ and Pulsar Pink™ cardstock, I wove together four placemats that completely stole the show of the picnic table. How can they not when you mix and match such fun colors, right?!
We had a lot of fun putting together this shoot in a park near my house. Since my friends hadn't seen me "in action," when it came to blogging work, it was a fun experience to share it with them. Plus, me being the clumsy person that I am, they were so worried about me falling as I was standing on the picnic table trying to get the right shot!
I think these woven paper placemats would be a great addition to your outdoor tablescape, bunch buffet or simple picnic in the park. Of course, you can also use them around your table indoors too for an extra pop of color! Use them for decoration here and there, and you can use them all summer long.
Be sure to check out the step-by-step tutorial over on the Astrobrights website to make your own DIY woven paper placemats to brighten up your summer entertaining!
Thank you to Astrobrights for sponsoring this post. All opinions are my own. Please note that this post contains affiliate links from which I may collect a small profit should you choose to make a purchase. Thank you for supporting the brands that keep Club Crafted sharing!