/
The Crafter's Must-Have Guide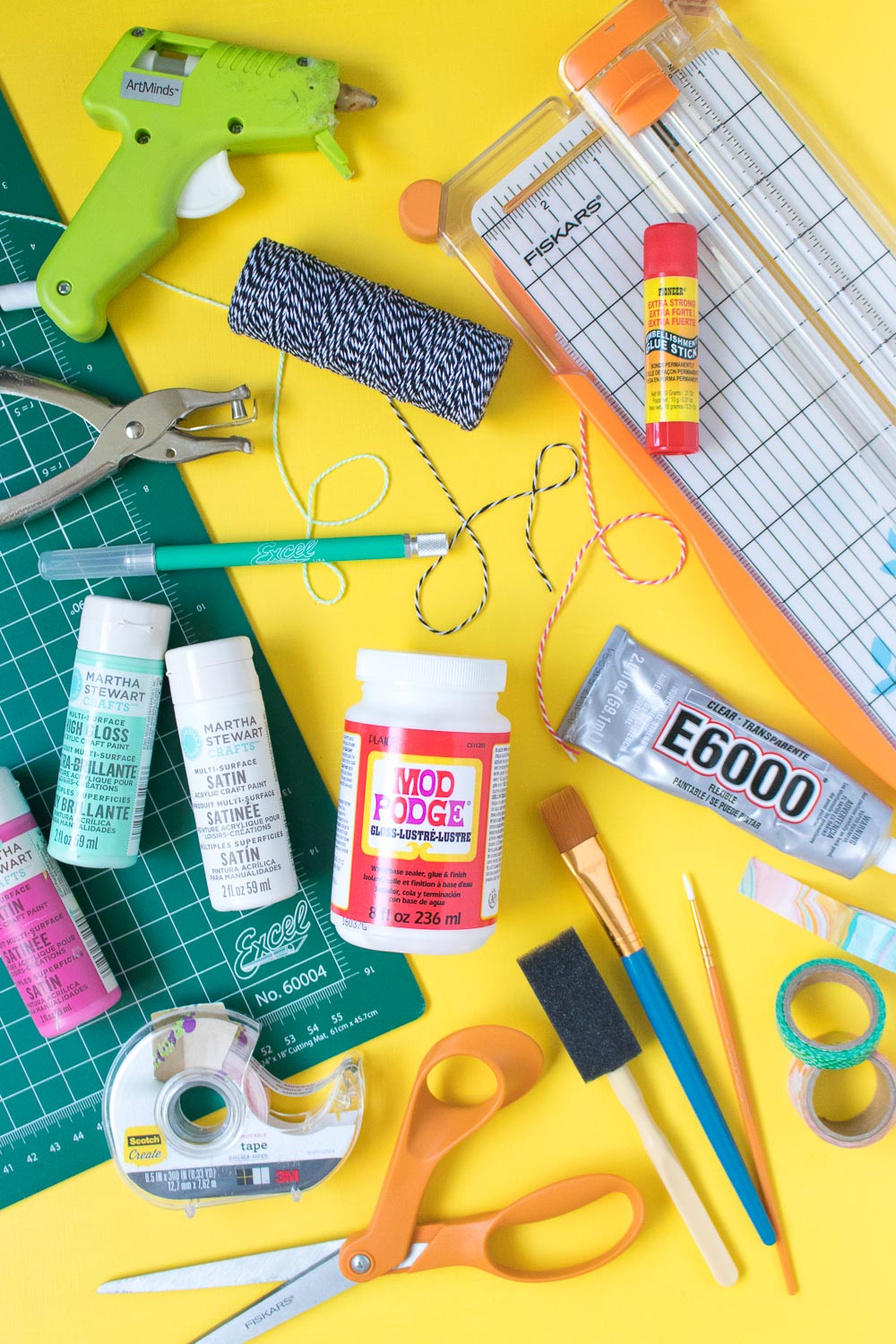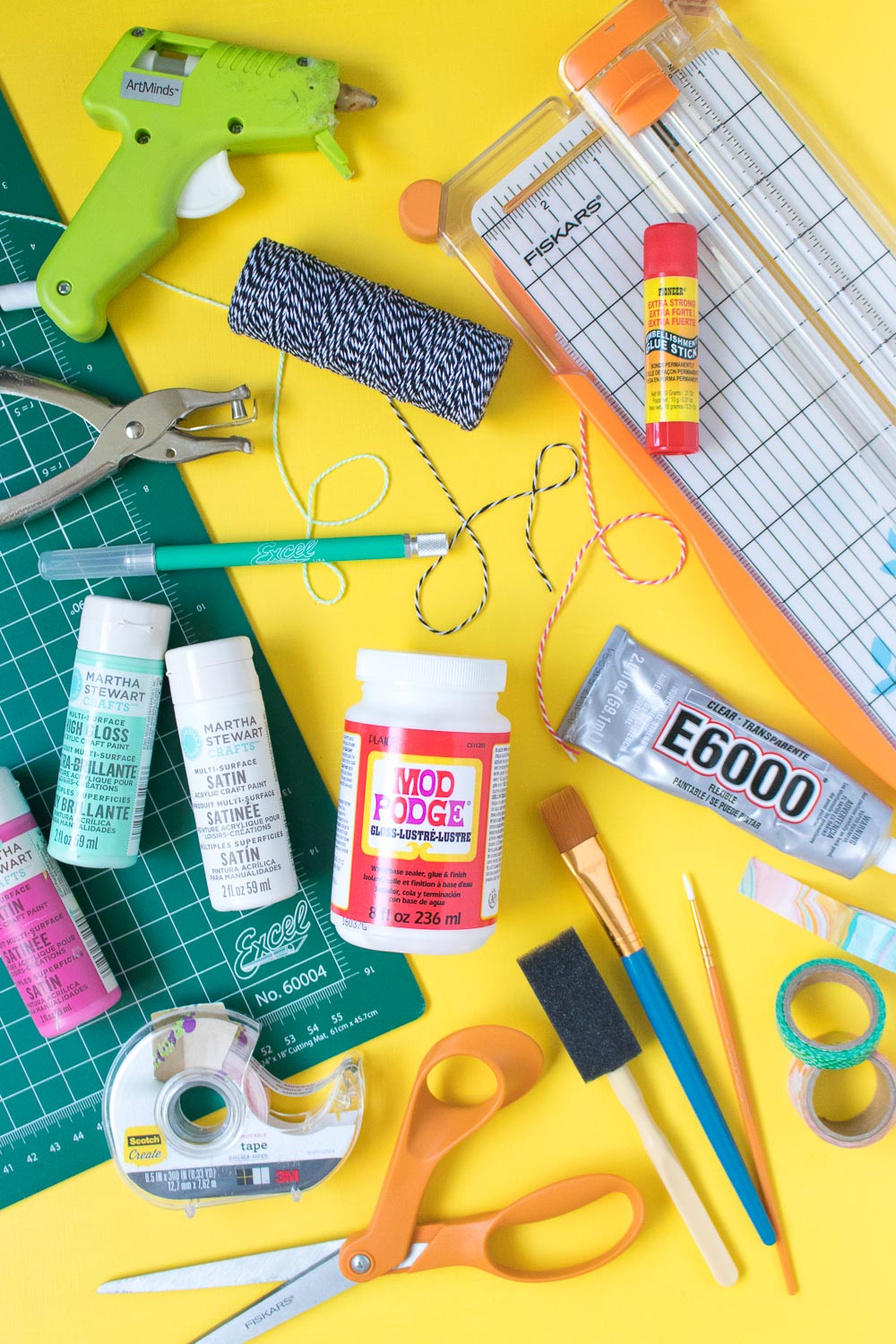 I've been crafting my whole life, or at least as long as I can remember. When I was in middle school, my parents constructed an addition on our house that became my mom's sewing room, and my dad built a giant table and chests of drawers to store the CRAZY amount of craft supplies she, my sister and I all had. Seriously, we're a crafty family…I can't even explain how much, ha! When I moved away and into my first apartment in Long Beach, I made sure to bring along my crafting essentials to keep in my closet in my small bedroom. At the time, it worked for me.
Now, I have a spare bedroom and the closet and shelves are filled to the brim with craft supplies, props, tools and photo backdrops and it only seems to be growing. Today, I thought I'd take it back to the basics and share my Crafter's Must-Have Guide for those of you starting out, downsizing, you name it. I keep all of these items in one place because I use them more than anything else, and they're the key products you need to craft just about anything!
Depending what types of projects you expect to work on, your needs might vary, but I think it's helpful to have all of these products on hand at all time. I've linked everything for you below and want you to know that I do personally own and use these products! In fact, I swear by them all.
I think all I'm missing is a giant tool belt to hold of these things…that would be awesome, wouldn't it? I'm picturing some crazy pink glittery contraption with pockets for all my most-used supplies. Can you picture it?! Anyway, start with a box, a storage caddy or something that can store all of your must-have craft supplies.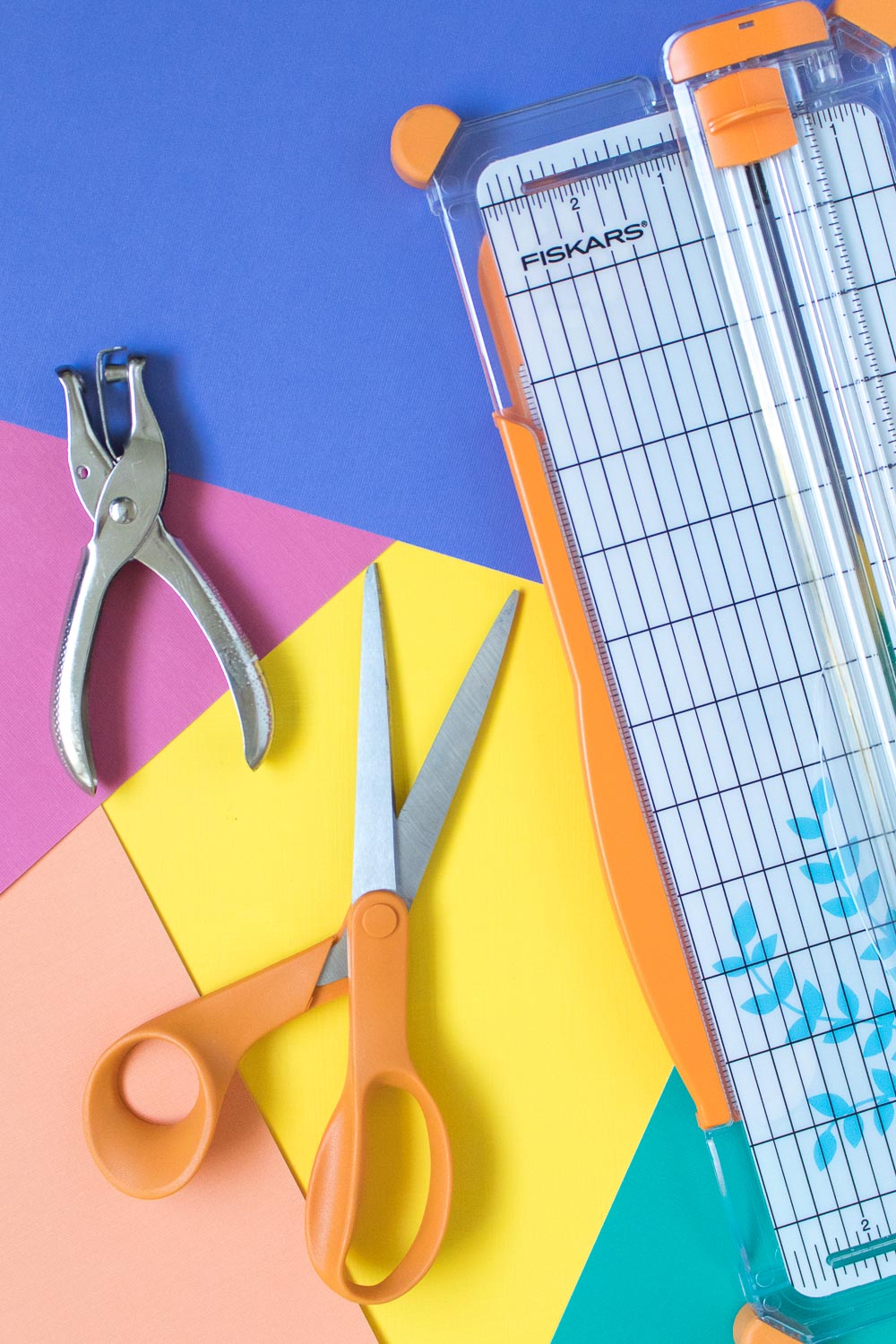 If you do any sort of paper crafting, a paper cutter is a MUST for straight edges. You should also invest in a good pair of scissors, and if you do any sewing, be sure to keep a second pair of scissors that are strictly for fabric use.
paper trimmer / scissors / colored cardstock / hole punch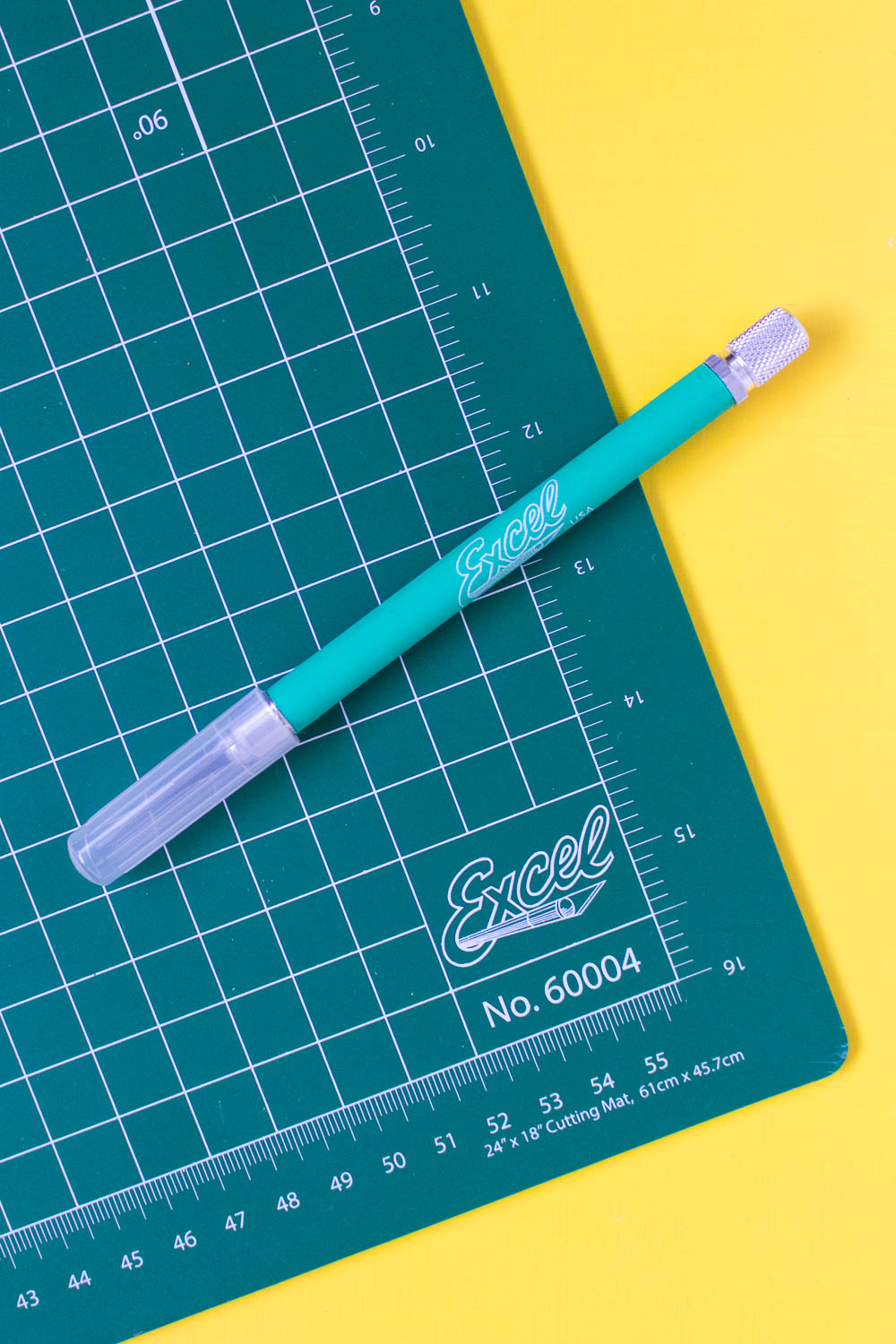 A good craft knife like this Excel Blades knife is very useful to have for everything from paper to fabric to clay to stamps. I use mine constantly and have a few variations. Having a cutting mat beneath your work is also essential to prevent damage, especially when cutting thin supplies like paper and fabric.
Excel Blades hobby knife / Excel Blades cutting mat (c/o)
I frequently use Excel Blades products for a variety of my crafts, and you can see some of the projects I've completed with them here.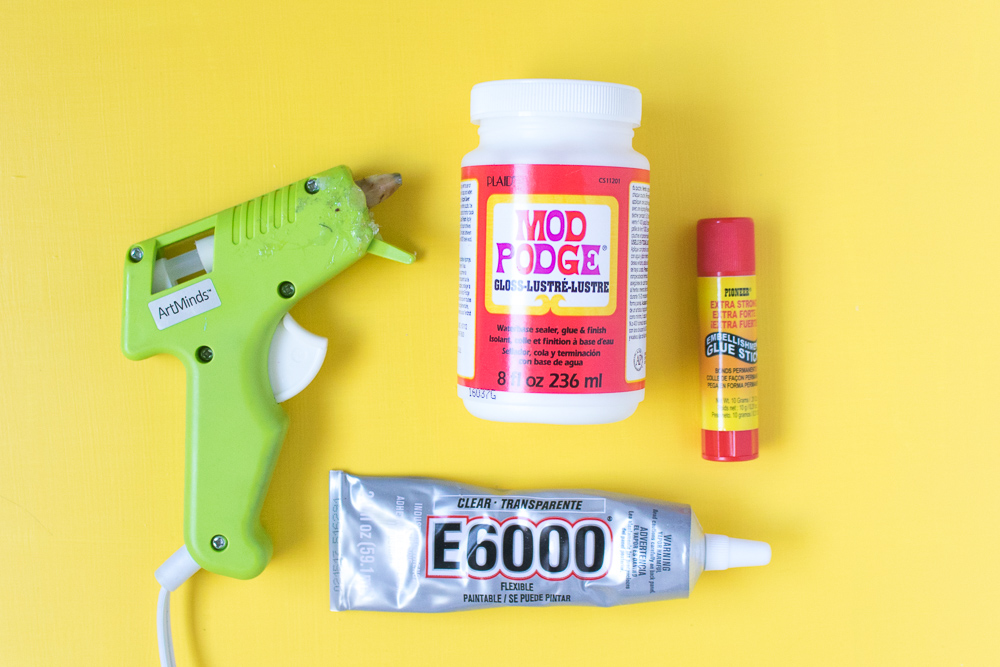 There are a million types of glue out there, but these are the four types I recommend having on hand as they all serve different purposes. A glue gun is ideal for heavy-duty projects, E6000 glue is ideal for jewelry and smaller projects, ModPodge is ideal for decoupage as well as many other types of projects and glue sticks are ideal for gluing lightweight items like paper.
glue gun / E6000 glue / Mod Podge (gloss) / glue sticks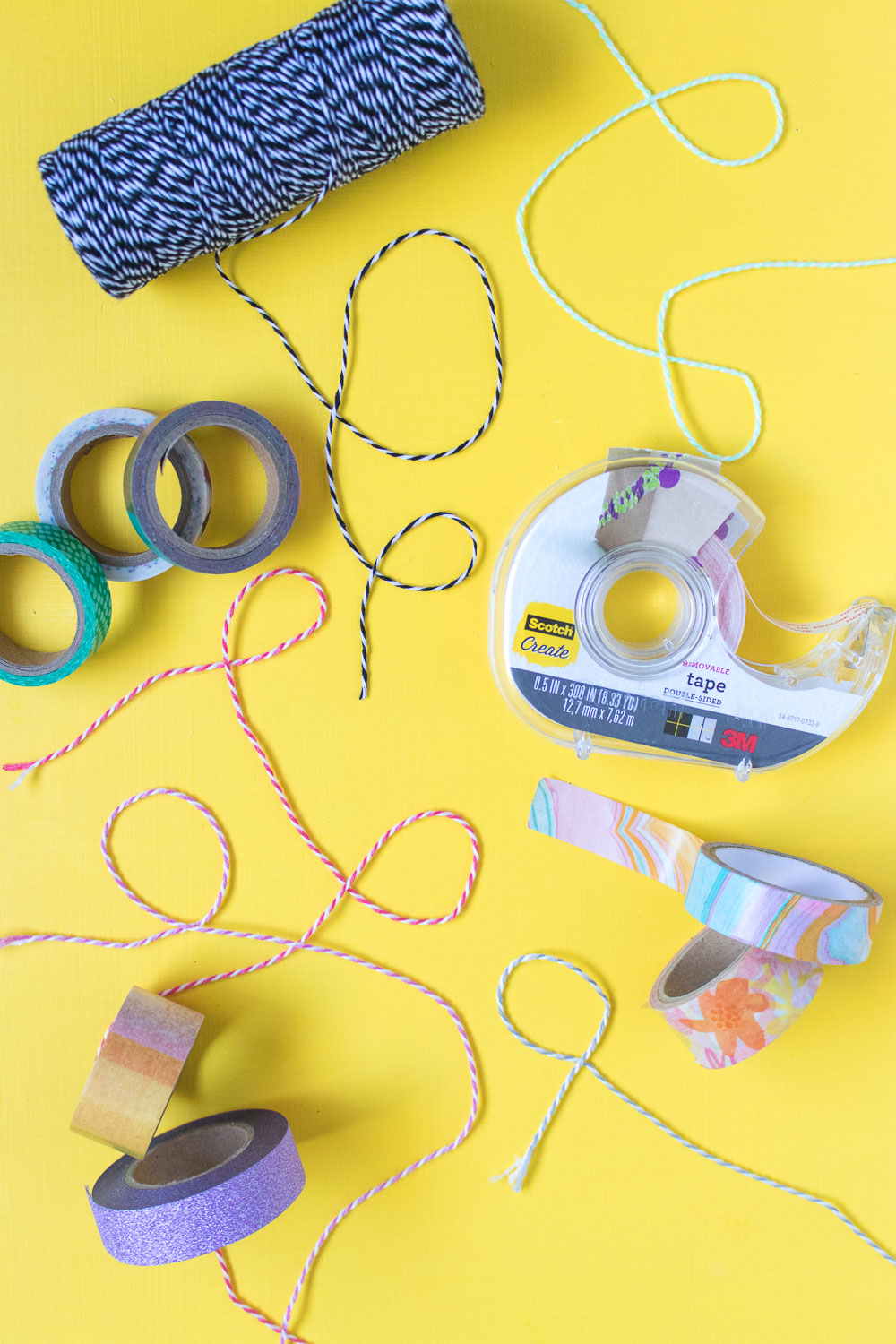 I have baker's twine and washi tape is just about every color! They're perfect to have around for gift wrap, banners, decorations and other types of paper crafts. Double-sided tape is great for wrapping gifts, hanging paper on walls temporarily or for paper crafts when you don't want to use glue.
Double-sided tape / baker's twine / washi tape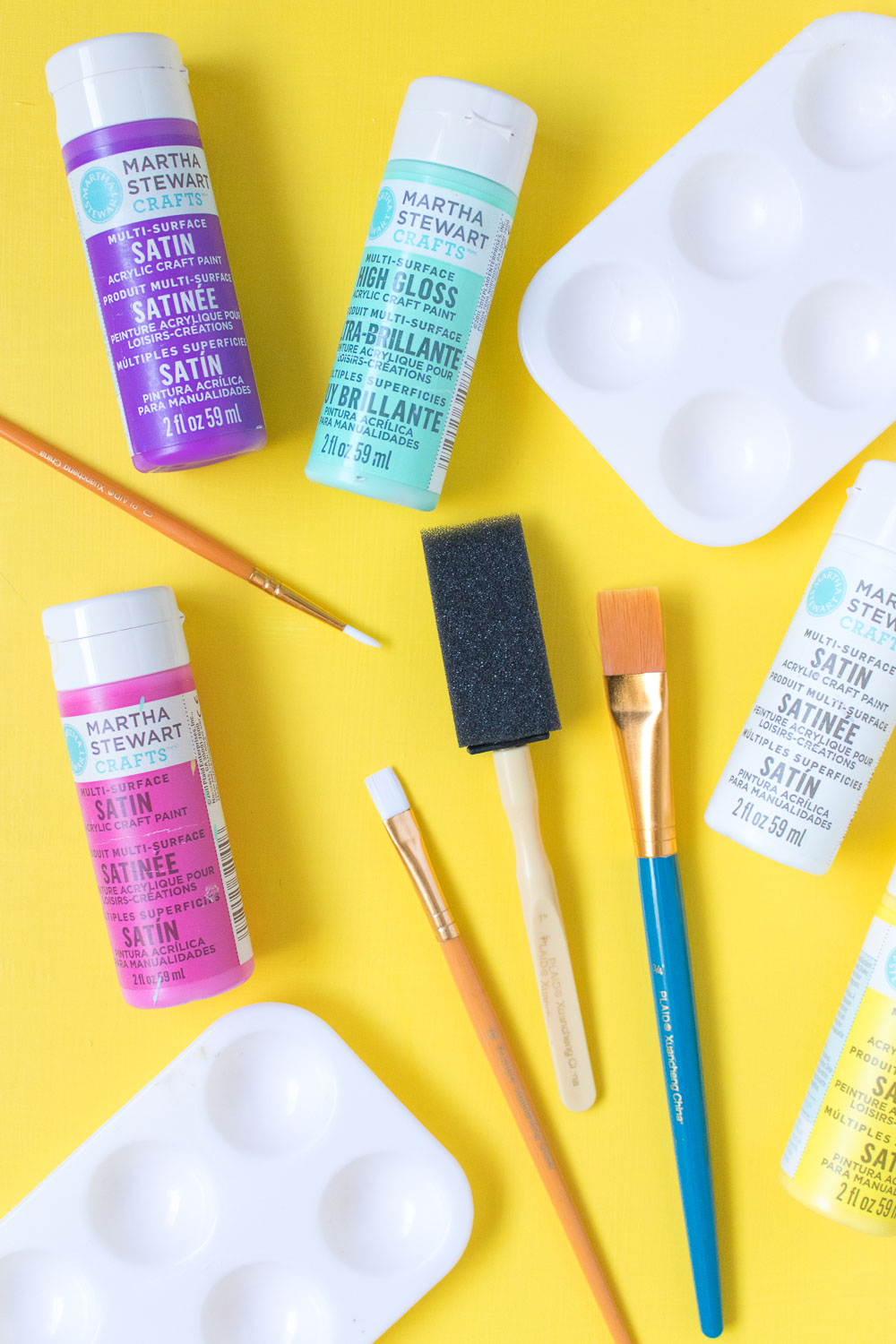 If you plan on doing any painting projects, be sure to invest in a set of paints. I use either DecoArt or Martha Stewart brands, which come in every color you could ever need. Choose a variety pack of paint brushes that include large and small brushes as well as foam brushes because all will be handy for different projects. When using Mod Podge, you will also want to apply it with a paint brush.
acrylic paints / paint brush set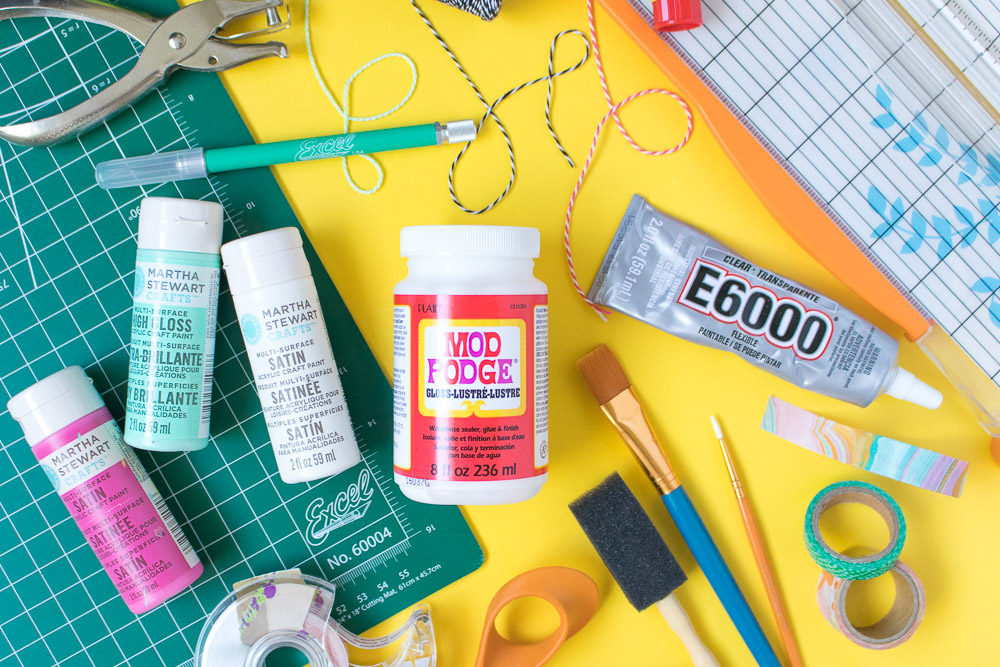 Last, but certainly not least, you probably want something store all your craft supplies in. I separate everything into Sterilite containers because I have enough to fill our entire spare room (only a slight exaggeration), but before I accumulated so much stuff, I used something more like this large carrying container to cart around my house with my supplies.
Anyway, there you have it! These are all the products I couldn't live without in my house. Granted, I could go on and on and on and on about even more supplies I usually keep stocked, including embroidery floss, air dry clay and so much more. That's the life of a crafter, folks! It comes with a lot of STUFF, ha!
Please note that this post contains affiliate links, which means I may collect a small profit should you choose to make a purchase. I have only linked to products that I personally use and recommend.