/
DIY Mirrored Trinket Tray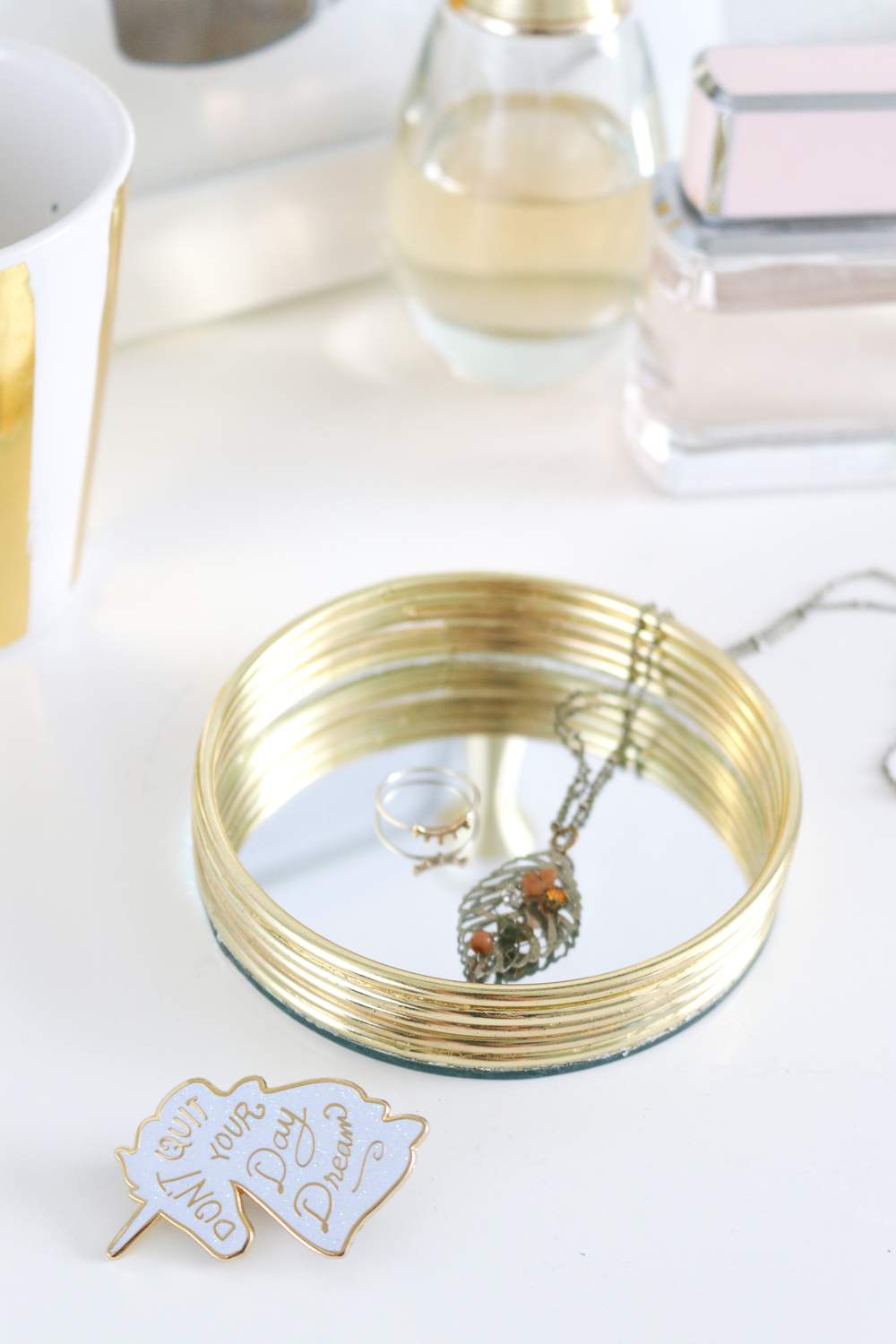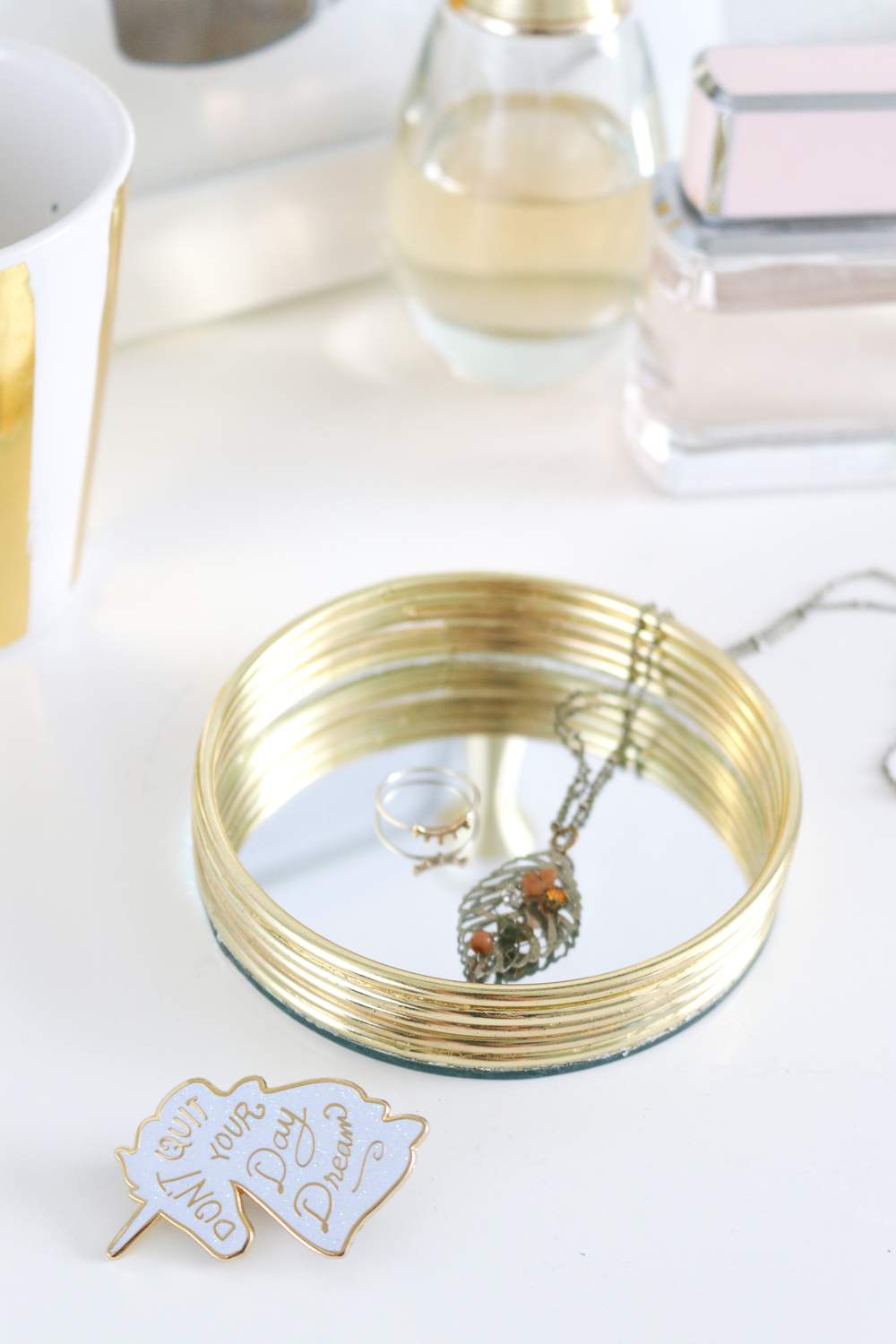 If you're anything like me, you probably have an abundance of earrings, flair, bobby pins, necklaces, etc. that end up scattered around the house or tossed on a dresser. Despite being an organized person, I end up with lots of little cluttered areas because of small items that I throw somewhere at the end of the day when I'm too lazy to put them in their rightful place. As one solution, I made this mirrored trinket tray that currently sits on my bathroom counter to collect stray bobby pins and jewelry (which I have WAY too much of).
Using small gold macrame hoops, I made it in just 5 minutes and you can too!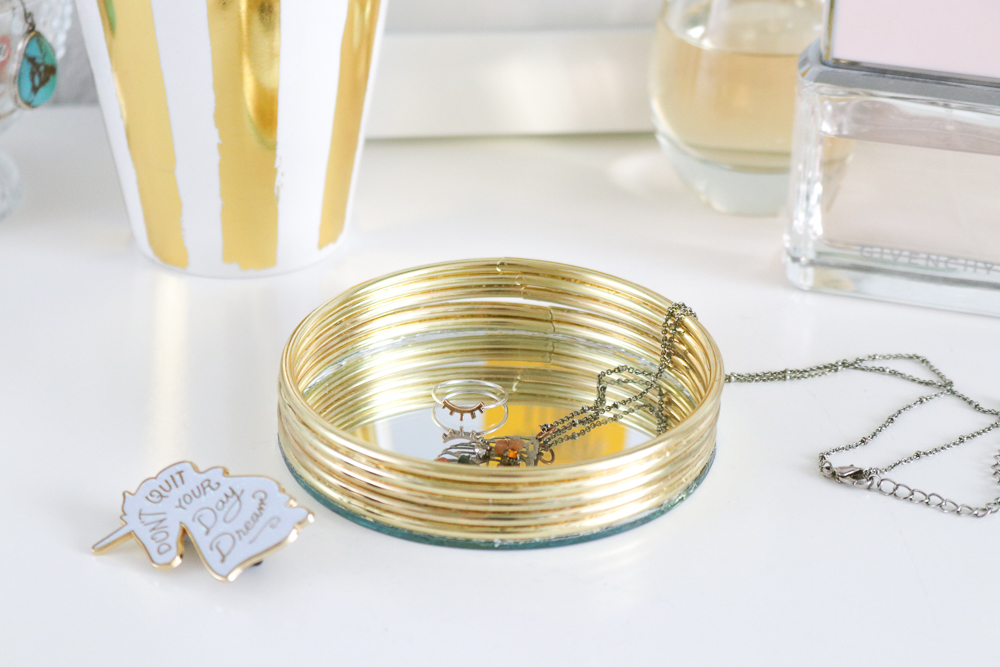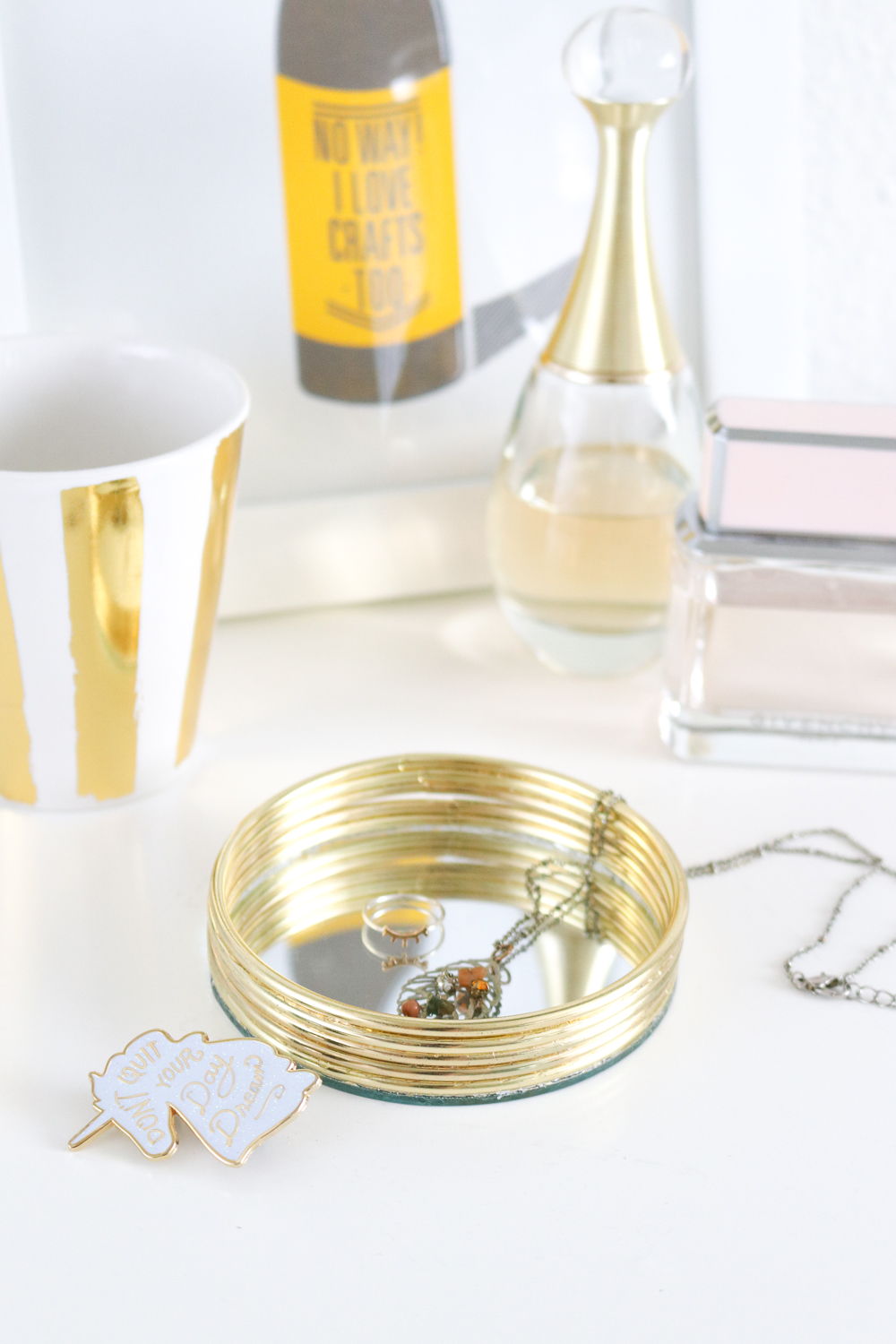 It only takes a few supplies to make a catch-all dish like this to move around the house to catch things like jewelry, keys and anything else you pull out of your purse or pockets. This particular tray is only 4-inches wide because I only needed it to collect small piece of jewelry, but you can absolutely make a larger version.
As you've probably noticed, I'm a fan of gold, so these gold macrame hoops were perfect! All I had to do was glue them on top of each other with a small mirror cut to the same size and voila!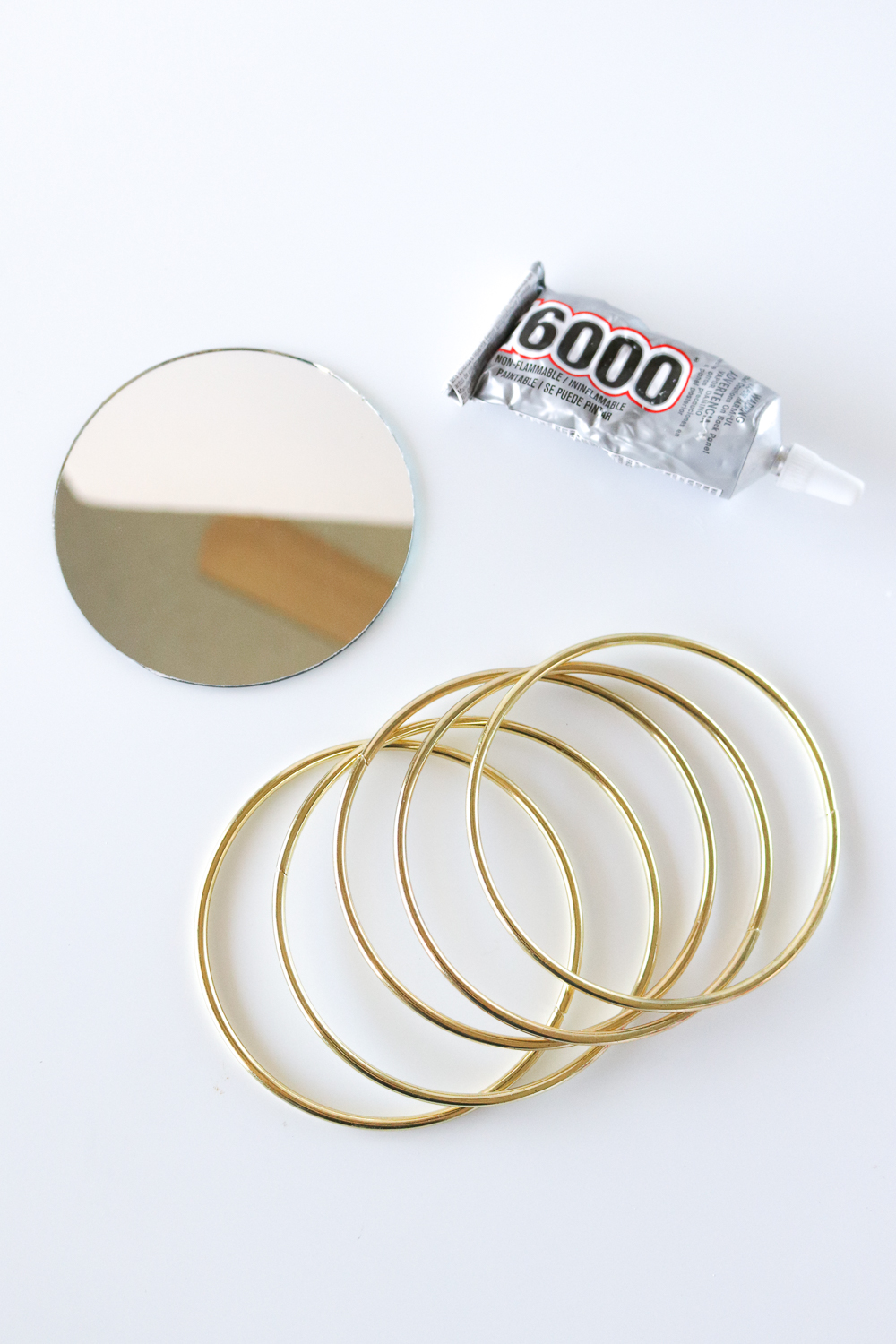 Time: 5 minutes
Supplies:
4-inch round mirror
Five 4-inch gold macrame hoops
E6000 glue or equivalent
Step 1: Add a small amount of glue all the way around the edge of the top of the mirror and press a macrame hoop on top. Let sit for a minute to dry.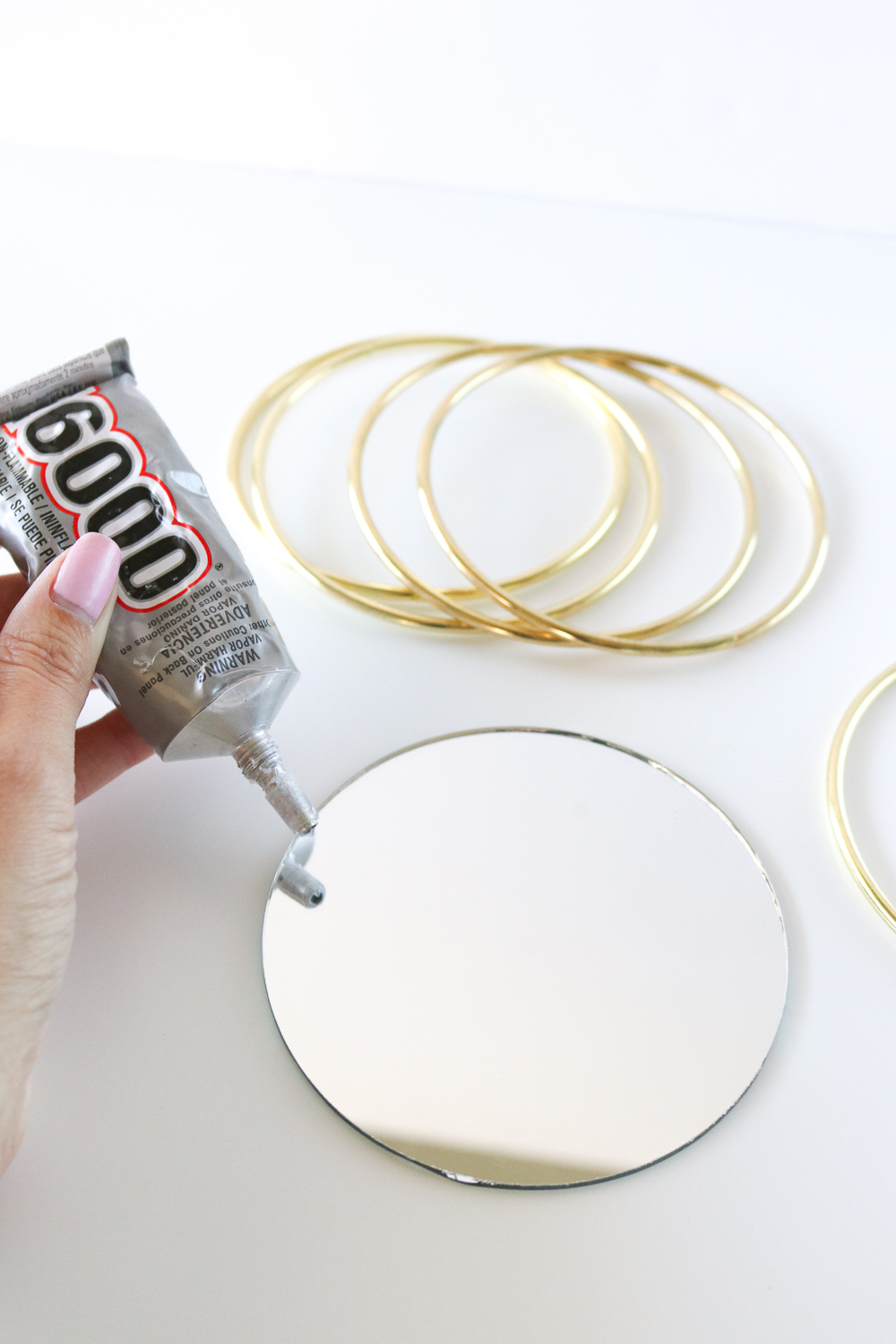 Step 2: Repeat by gluing the remaining hoops on top of each other, placing carefully to ensure they are stacked straight. Set aside to dry completely.
If any glue has seeped out, you can carefully scrape it away while it's still tacky.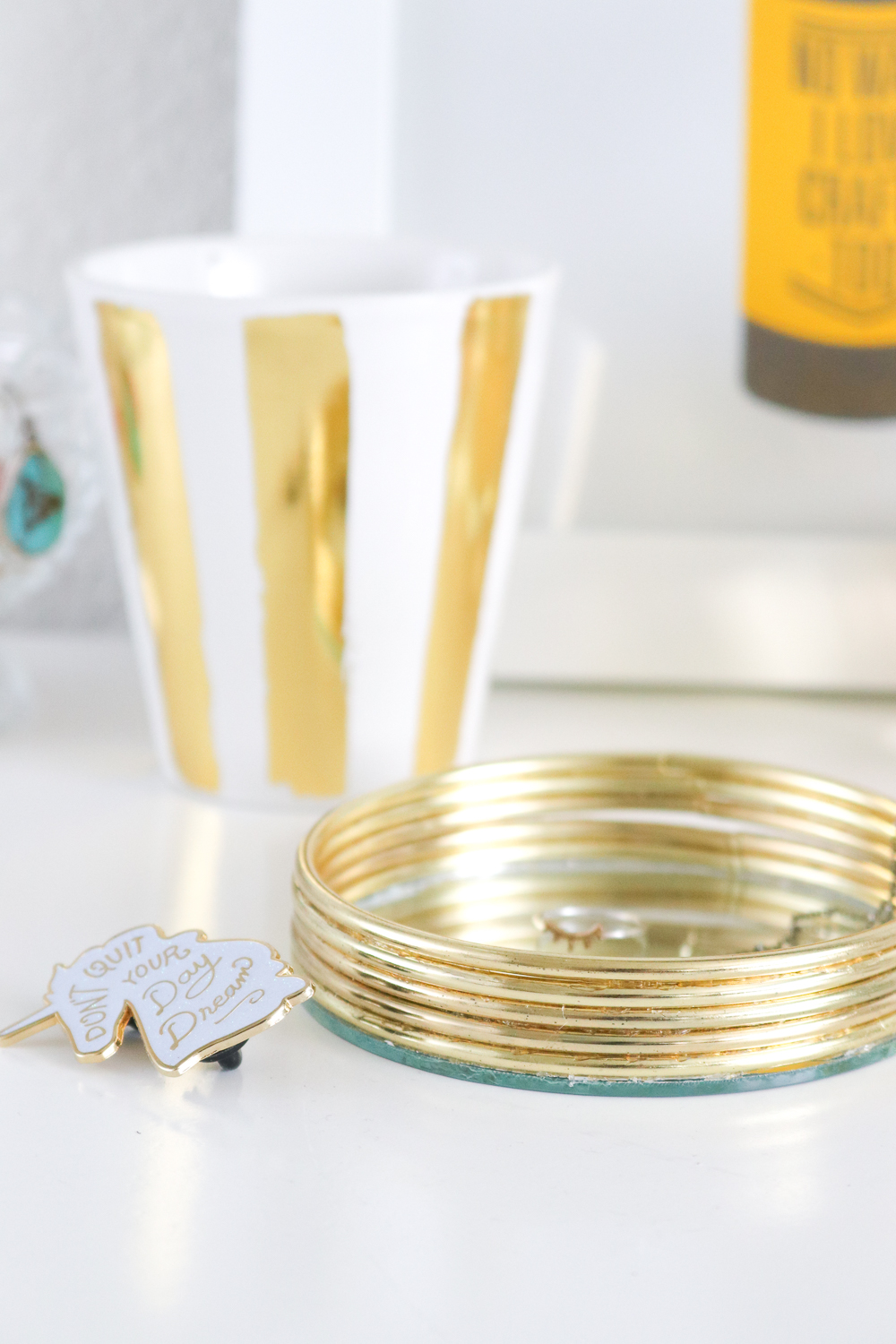 Use it to catch small items in your bathroom, vanity or entryway, or create in a larger size for different uses. Because it's a mirror, you simply want to be careful with it in order to prevent breaking it, but it should hold up well over time.
Happy crafting!