/
DIY Mother's Day Gift Wrap Ideas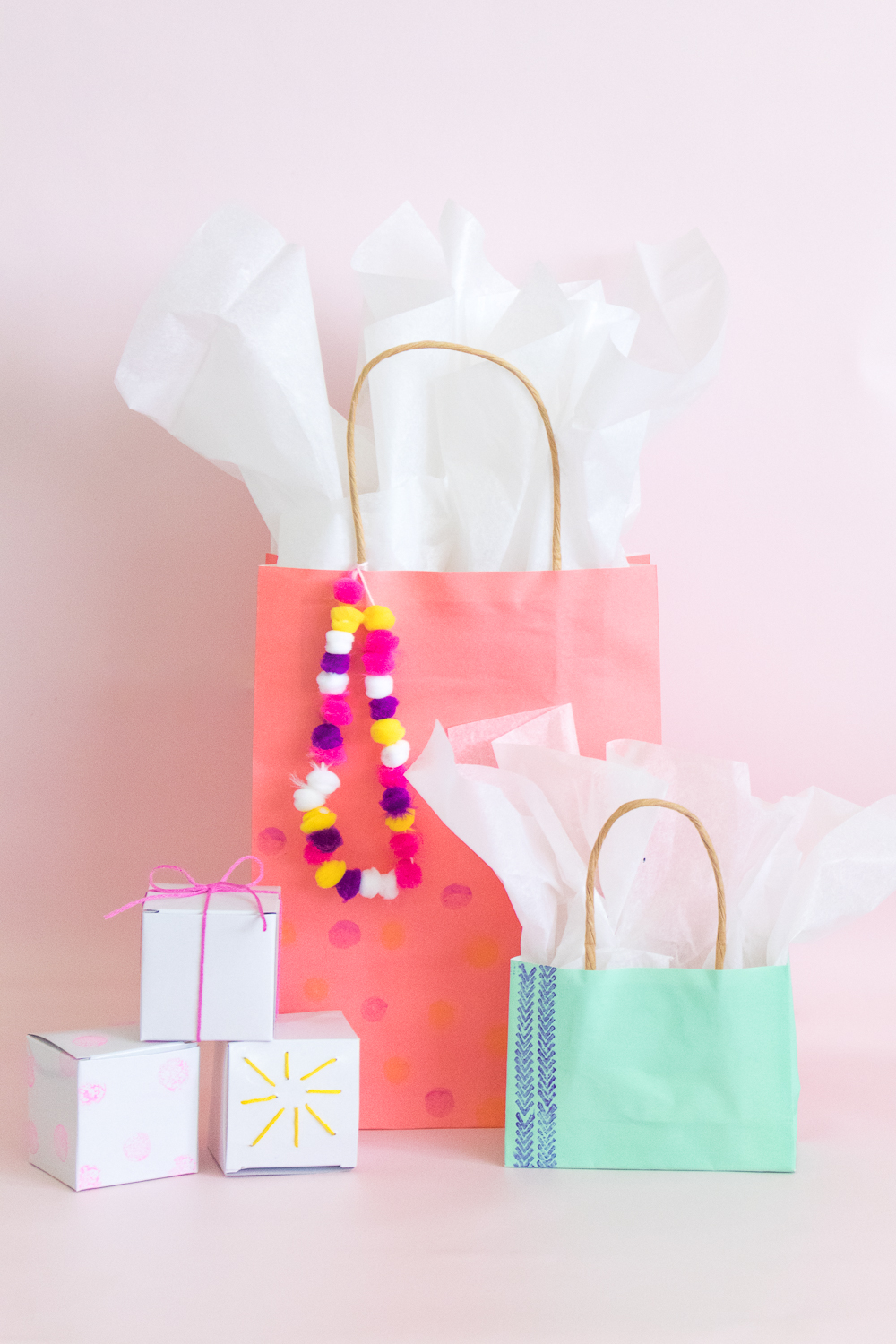 The following post is in collaboration with Oriental Trading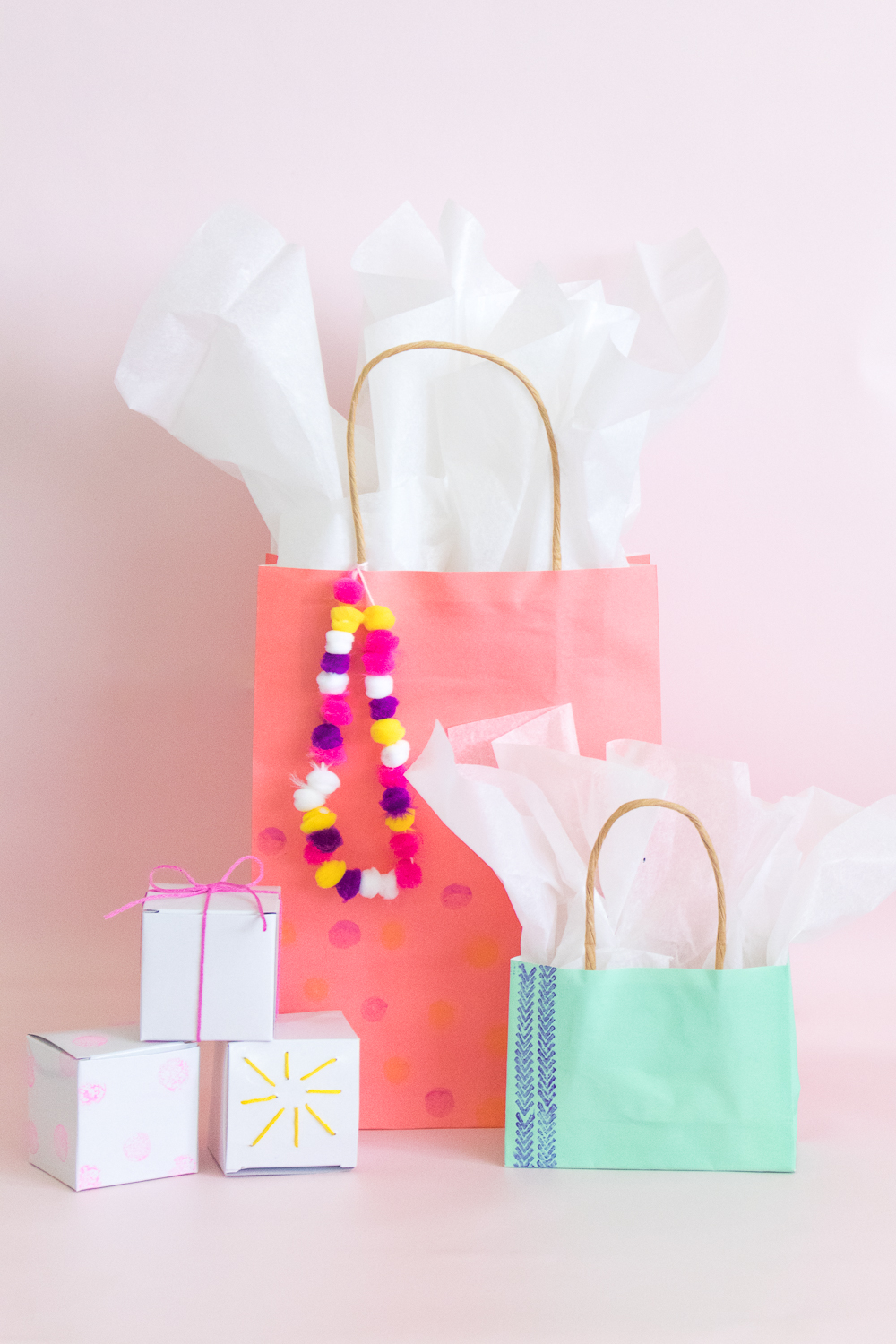 Where has this year gone?! In my mind, it still feels like it should be February and yet, here we are approaching Mother's Day! This year, my niece's birthday lands right before Mother's Day, so it's the perfect time to head to San Diego to visit my family, and I'm really looking forward to it, though I have no idea what to get my mom yet!
For me, gift giving is as much about the gift wrap as it is about the gift. I enjoy wrapping gifts and adding some DIY elements to my wrapping, so today I'm sharing a few DIY Mother's Day gift wrap ideas that you can make using some simple supplies from Oriental Trading, including techniques for bags and boxes. Check out the links below to all of the products used for these ideas! ??
And no, these are not affiliate links, just FYI.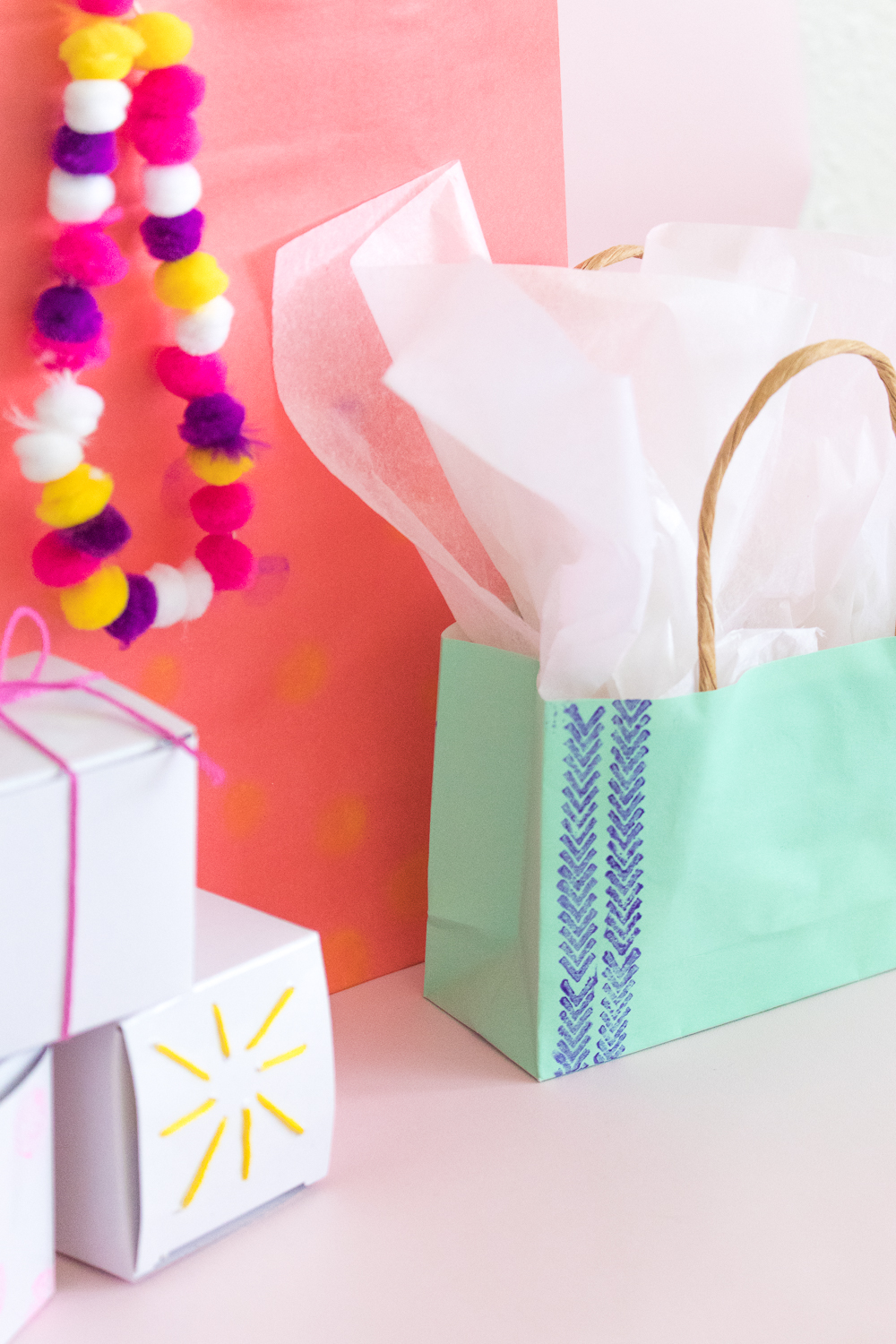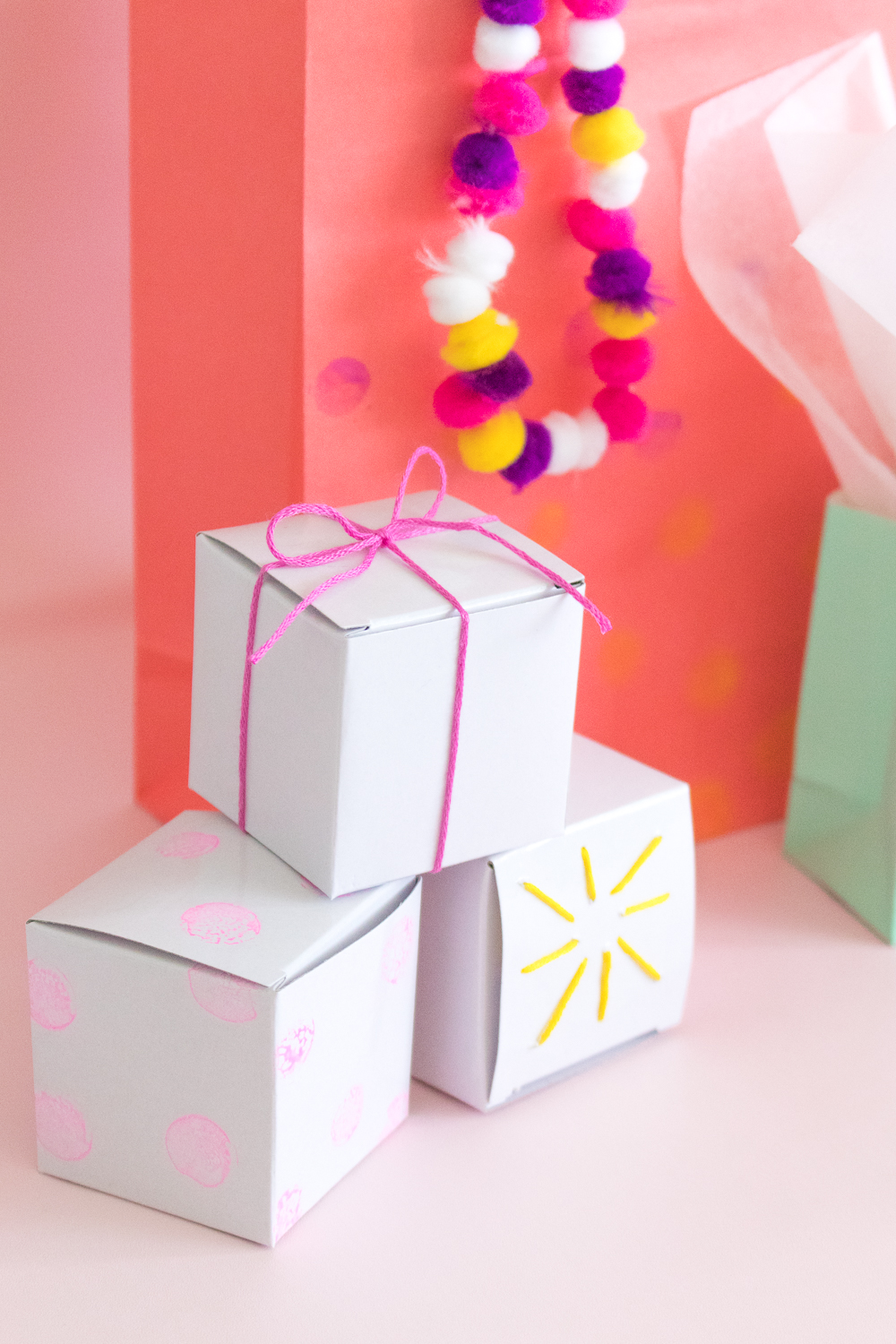 Because it's spring and I wanted to include bright colors in my wrapping, I picked out these coral pink and mint gift bags as well as small white boxes. There are four DIY techniques I used to update plain gift wrap: polka-dot bags, pom pom string, stamped bags and embroidered boxes, and here's how I made them!
To add a DIY element to these plain little mint gift bags (obsessed with this color, btw), I used an arrow-like patterned stamp and purple ink to stamp along the edge of the bag. This keeps the bag simple but not plain.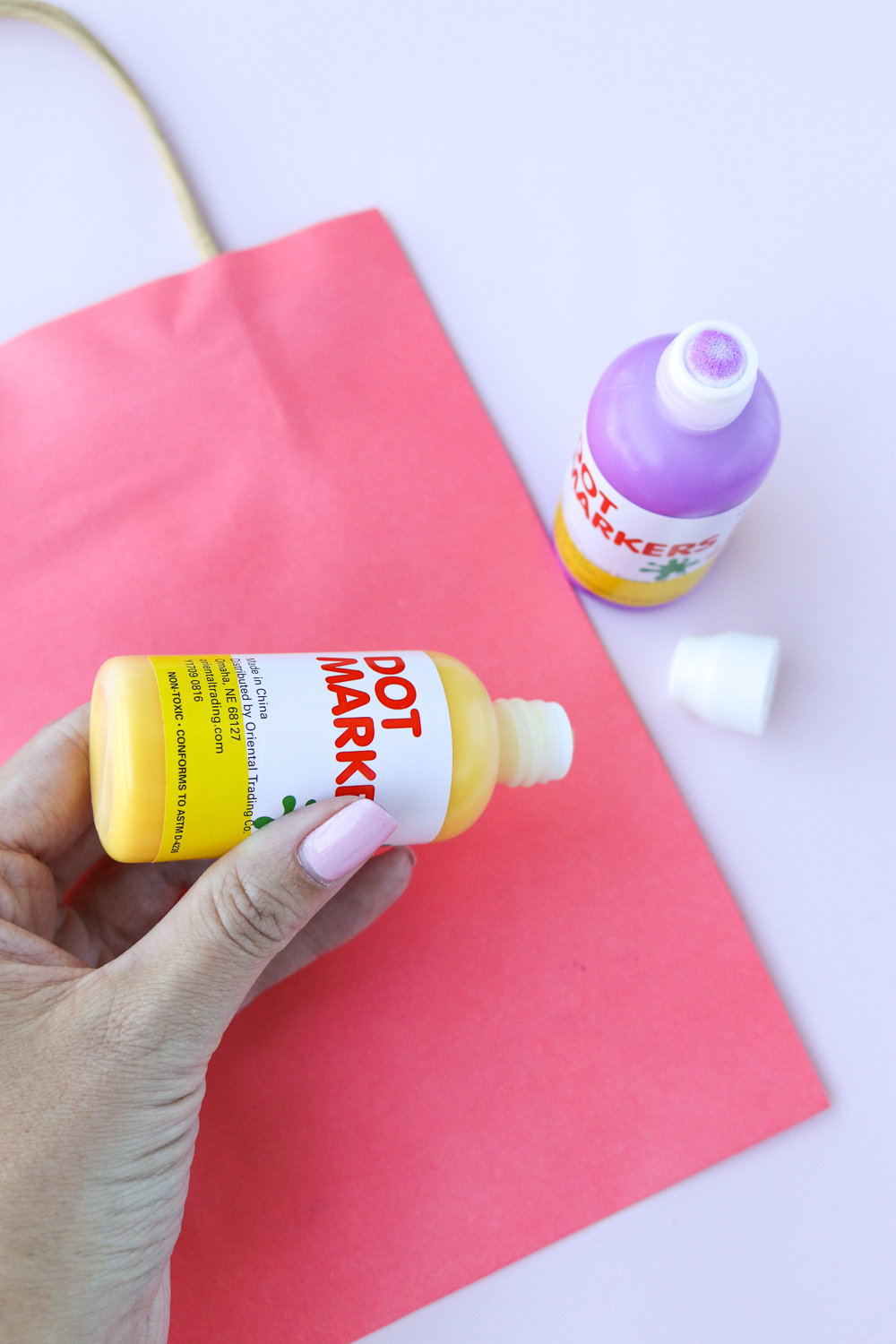 2. Polka-Dot Bags
Using dot paints, I simply stamped dots around the bag in two different colors to create a pretty polka-dot pattern. This also pairs really well with the next DIY!
Thread a hand sewing needle with embroidery floss and poke through the middle of small pom poms to thread them onto the string. It should thread very easily. Follow a pattern or keep in random.
Then use the pom pom string to tie around a bag and hang down the size for added texture, or tie it around a plain box!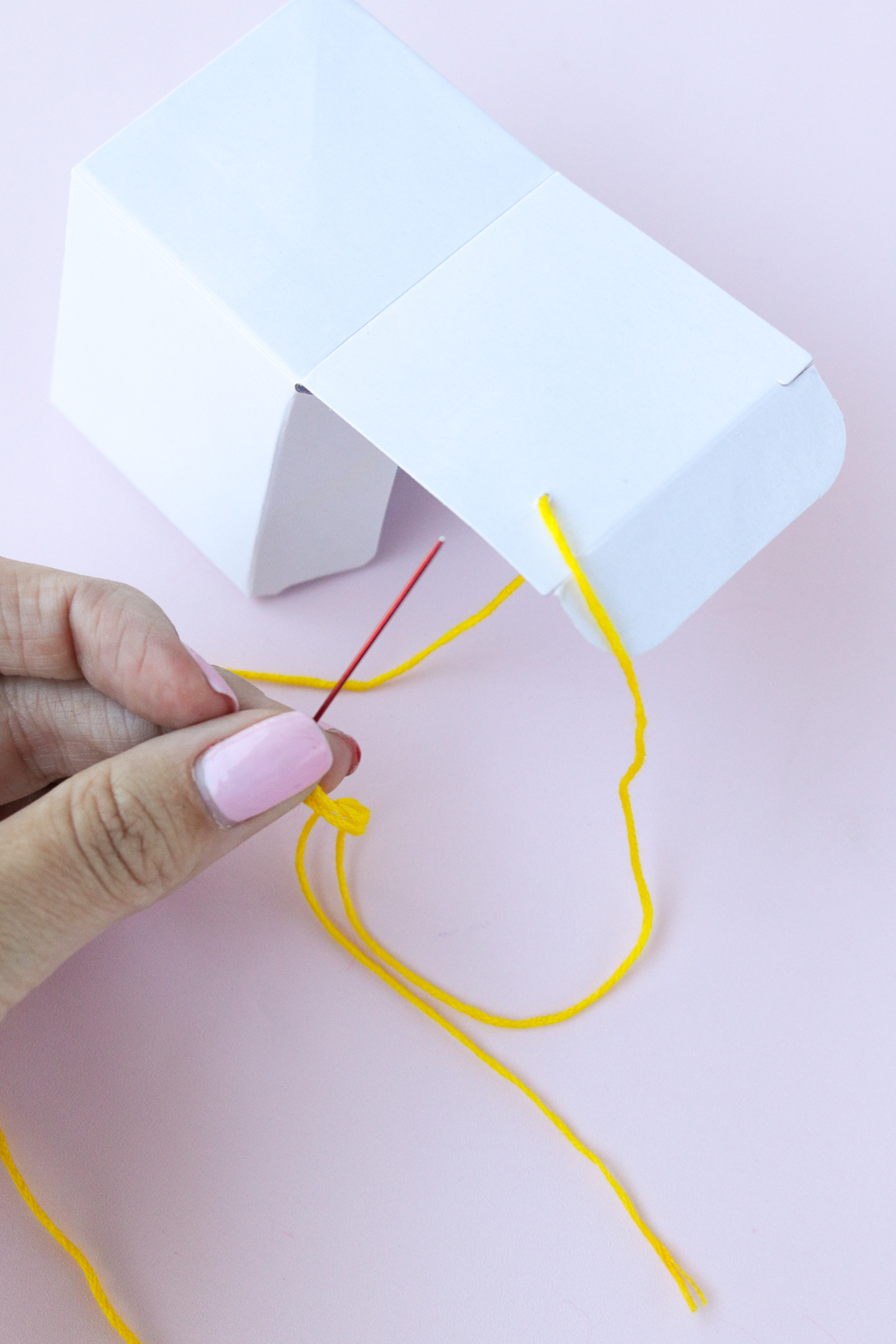 4. Embroidered Box
Instead of wrapping a box in paper, simply embroider a pattern on the top or sides with embroidery thread. On these small white boxes, I poked through the bottom of the box top, tied a knot and stitched a simple burst pattern in less than 5 minutes, adding a pop of color to the top.
Use one or a combination of these DIYs to make unique gift wrap moms and everyone else in your life will appreciate! A simple homemade touch on your gift wrap is just a sign of how much care you put into wrapping their gift.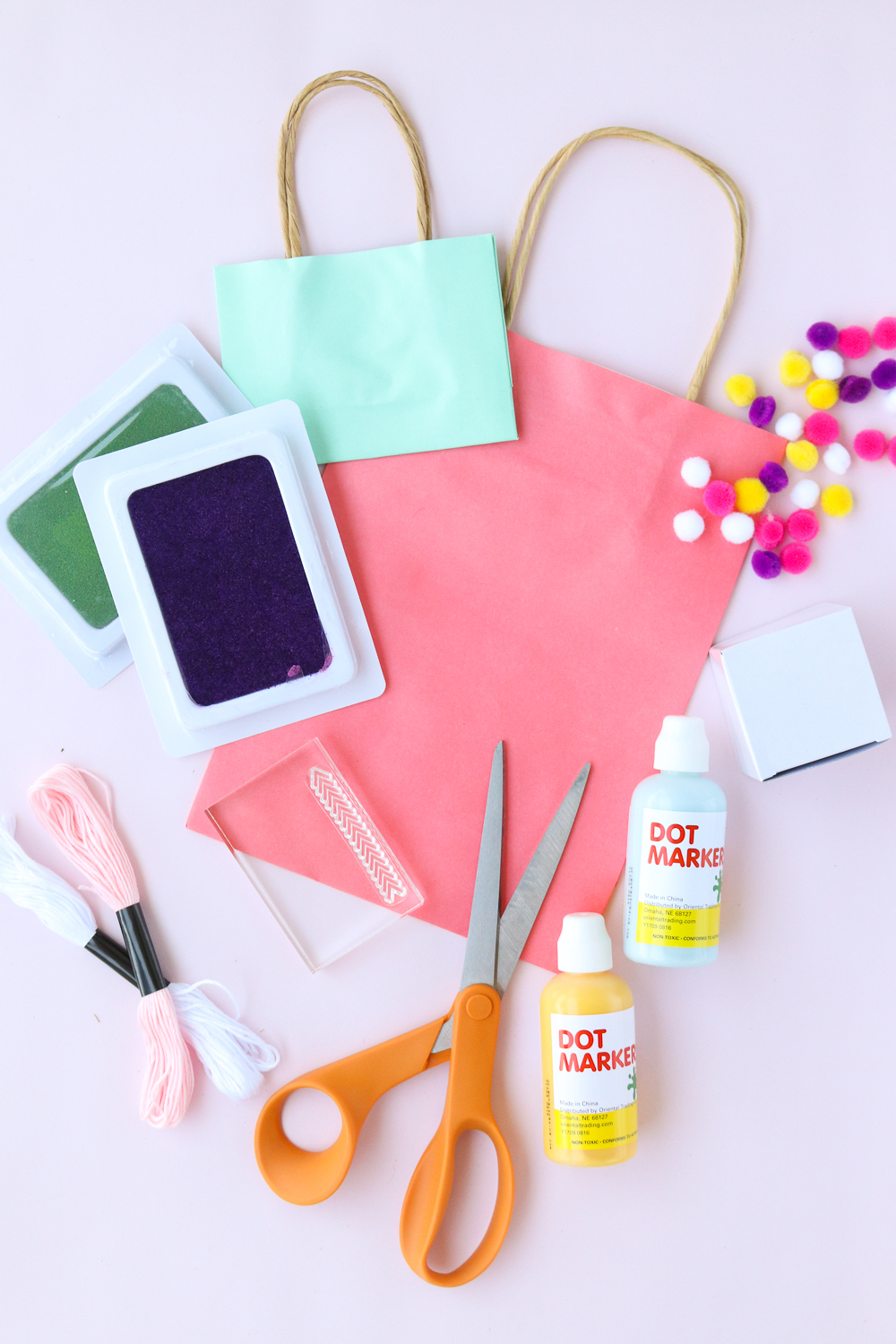 Products featured in this post: coral gift bags / mint gift bags / small white boxes / dot marker set / embroidery floss / mini pom poms / clear stamp set / clear stamp blocks / stamp ink set
Thank you to Oriental Trading for generously providing products for this post. All opinions are my own. Thanks for supporting the brands that keep Club Crafted making.