/
Punny "I Miss You" Cards for World Kindness Day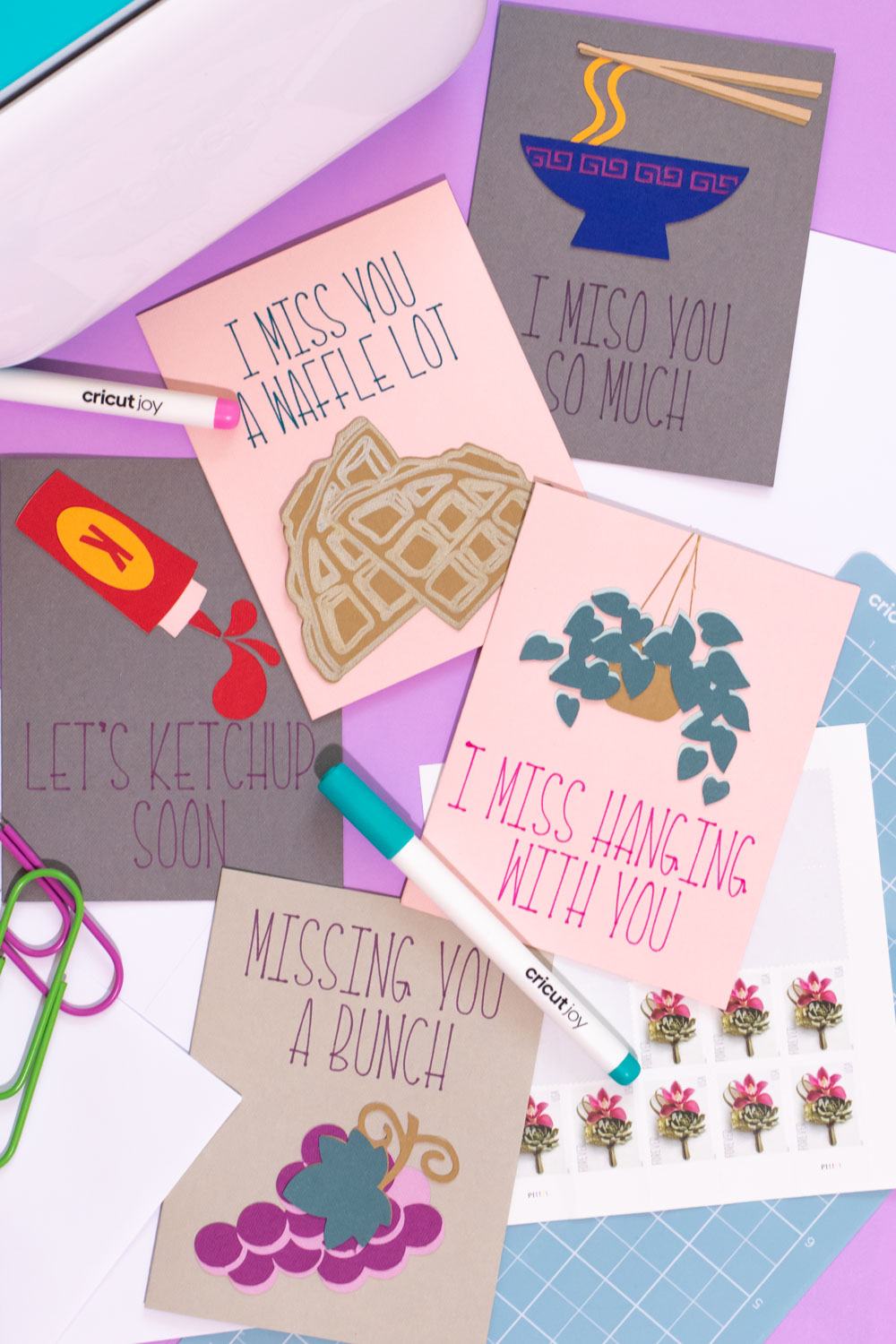 The following post was made in partnership with Cricut
November 13th is World Kindness Day! This year, I'm celebrating with Cricut by making my own collection of punny "I miss you" cards to share with my friends and family along with pre-stamped envelopes and cards for them to pass on the love to someone else. Just because we can't all get together doesn't mean we can't support each other and send a little kindness! Of course, I was thrilled to come up with homemade cards centered around some of my favorite puns! I think my favorite is "I miso you so much."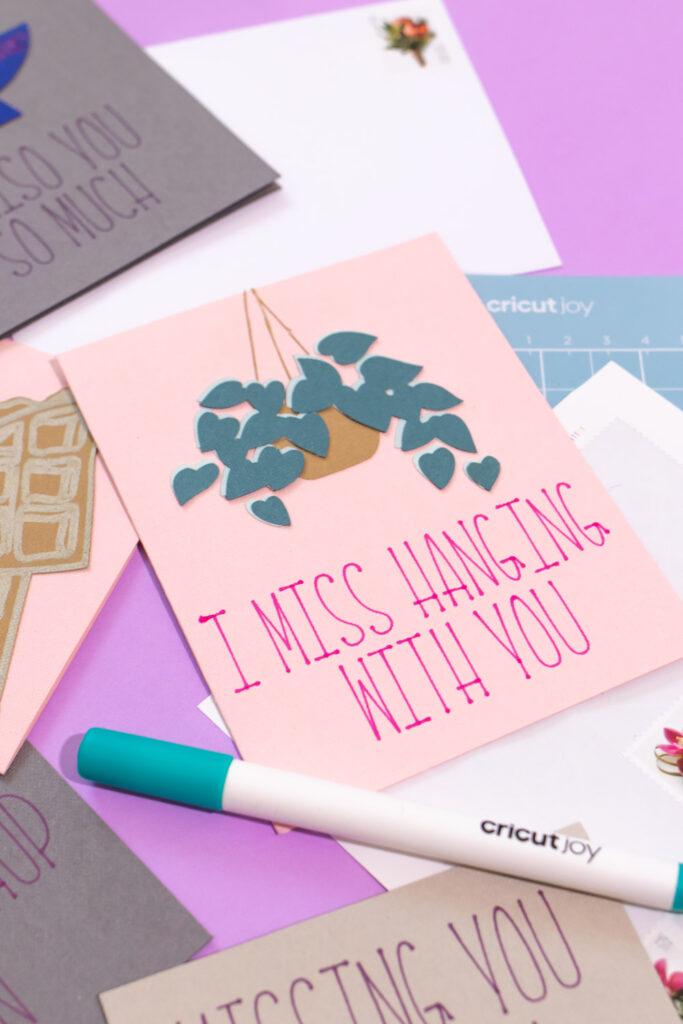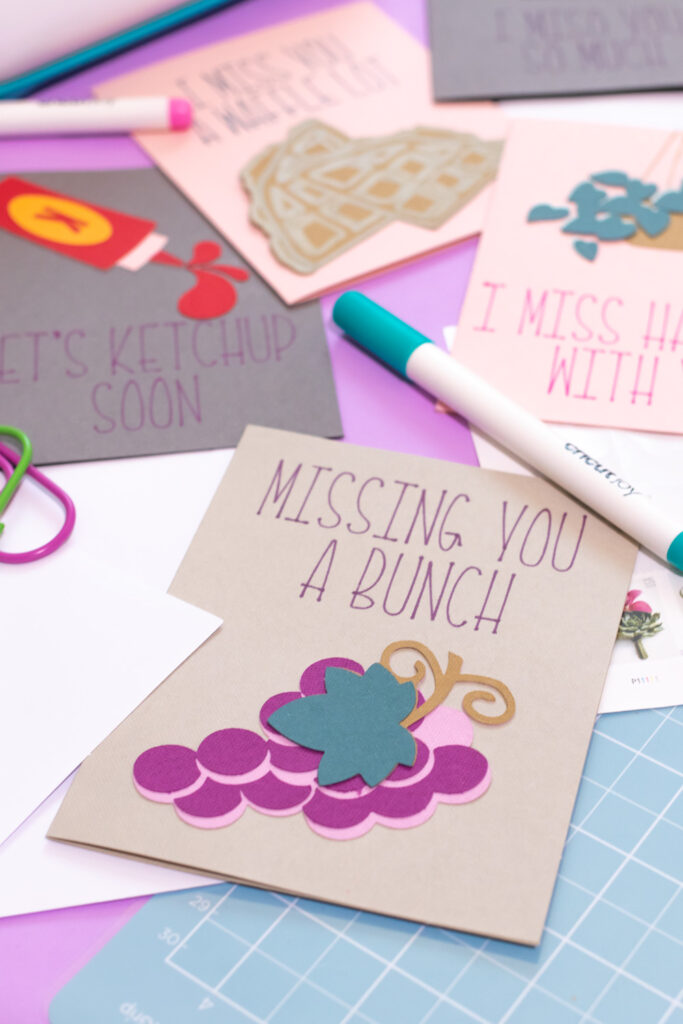 Here is what Cricut is going to do: For every card shared on Instagram using the hashtag #makekindness, Cricut will donate a homemade card (up to 15,000 cards, postage included). If there's a person or organization you know that would benefit from receiving cards, please email makekindne[email protected]. They will send cards through the end of the year!
Now, let's cut to the chase. Here's all of the pieces you need to make your own punny "I miss you" cards with Cricut.
Supplies: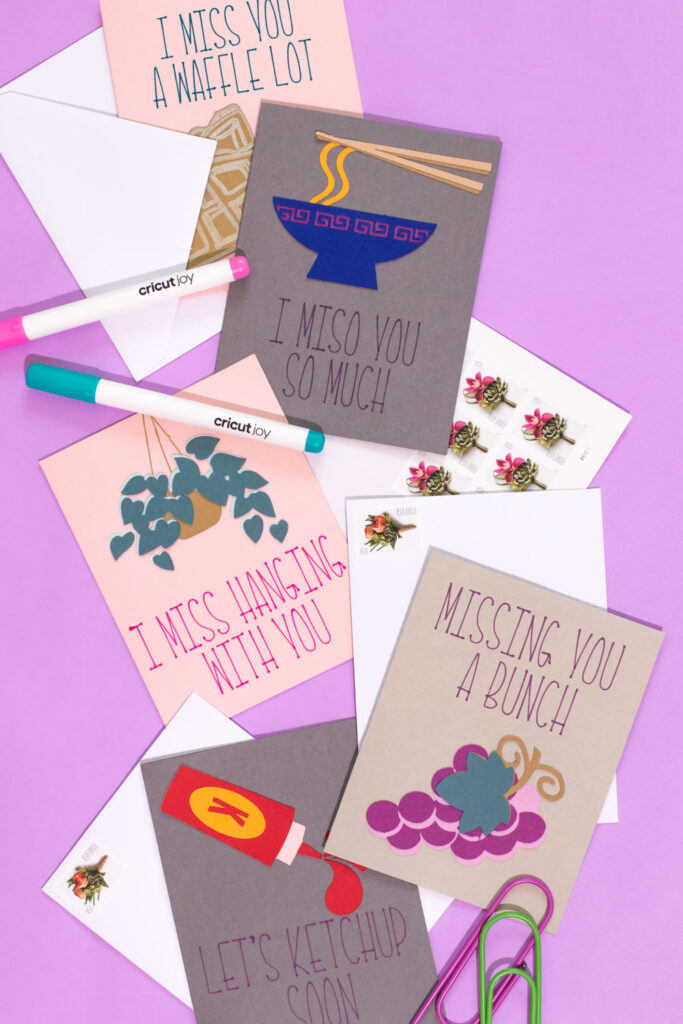 Step 1: Load the above template in Cricut Design Space. Click "Customize." This will allow you to make each card individually. If you try to make it immediately, you won't be able to separate the card messages.
Step 2: Hide/deselect everything except the first (or only) card you want to make. Then click "Make It."
Step 3: It will prompt you to select the mat type. Select "Multiple Ways" then click "Done."
Step 4: First, it will prompt the drawn message. From the drop down, select "Card Mat" and adjust the size to fit your card. Then move the message to your desired place on the card (top or bottom).
Step 5: For the remaining cut pieces, they will be separated by color. Select "On Mat." Then click "Continue."
Step 6: Once your Cricut Joy is connected, load the first card on the card mat. Load the gel pen into the Cricut Joy as well. Load and click to start.
Step 7: When the machine is finished with the gel pen, it will prompt you to change it to a blade to finish the punny "I miss you" cards." Load pieces of paper onto the mats and separately cut each one.
Step 8: Repeat with as many cards as you want. Then glue the individually cut pieces together to create the homemade cards, matching up the punny messages with the cut-outs.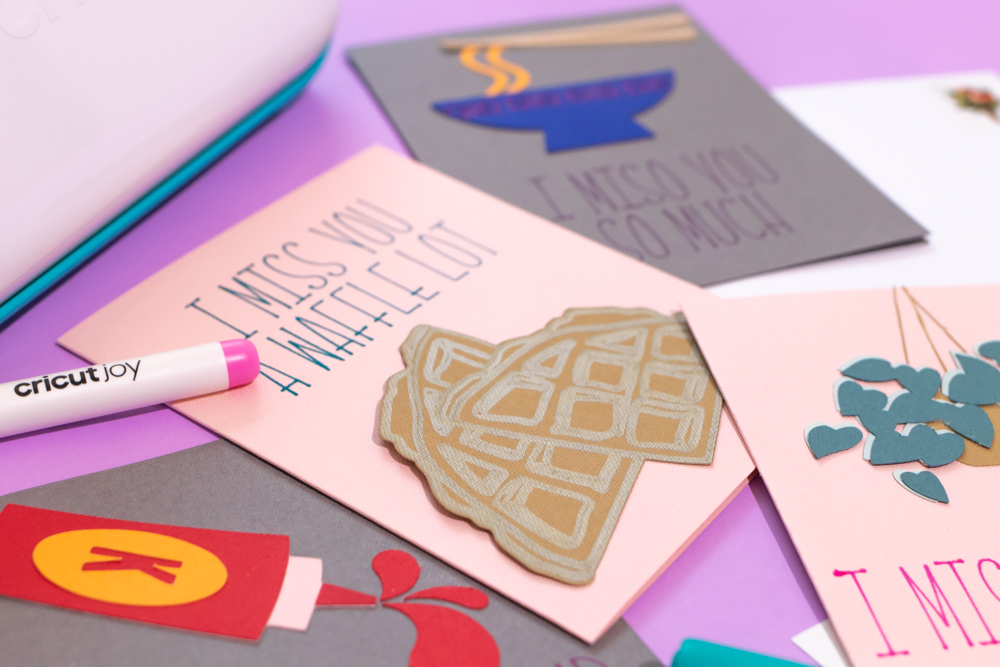 Cricut Joy is the ideal machine for making homemade cards. I honestly never thought I'd use it so much, but I find I'm actually using it MORE than I use my Cricut Explore Air 2. It's just so convenient to pull out for smaller scale projects! All in all, I was pleasantly surprised at how the cards came out when I was testing out new techniques, like layering the gold marker waffle design.
When you've made your cards, write a message inside and send them out to your loved ones to let them know you're thinking of them. Be sure to tag Cricut on Instagram to share how you're spreading kindness this season! Of course, I'd also love to see your punny "I miss you" cards, so be sure to tag me too!
PS, check out more ways to use Cricut in your crafts!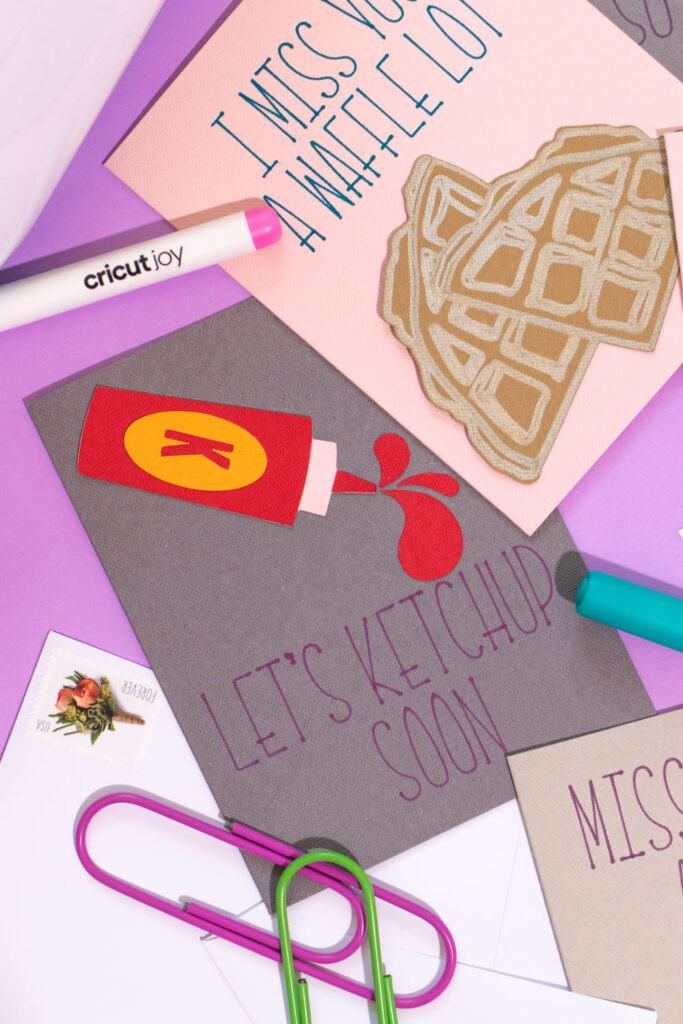 Thank you to Cricut for partnering with Club Crafted to share this post. All opinions are my own. Please note this post contains affiliate links from which I may collect a small profit should you choose to make a purchase. Thank you for supporting the brands that keep Club Crafted making!