/
DIY Glittery Graphic Tote Bag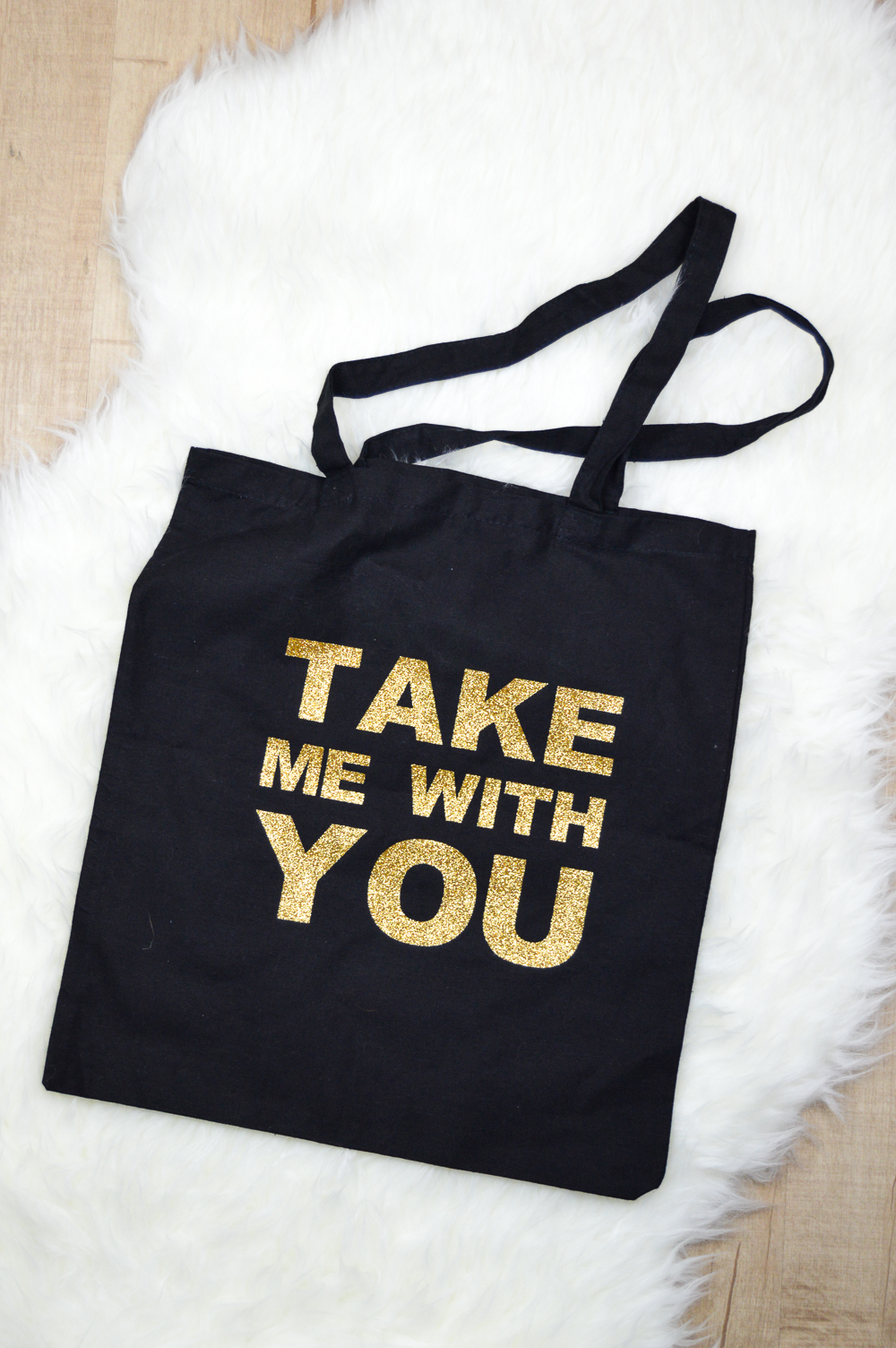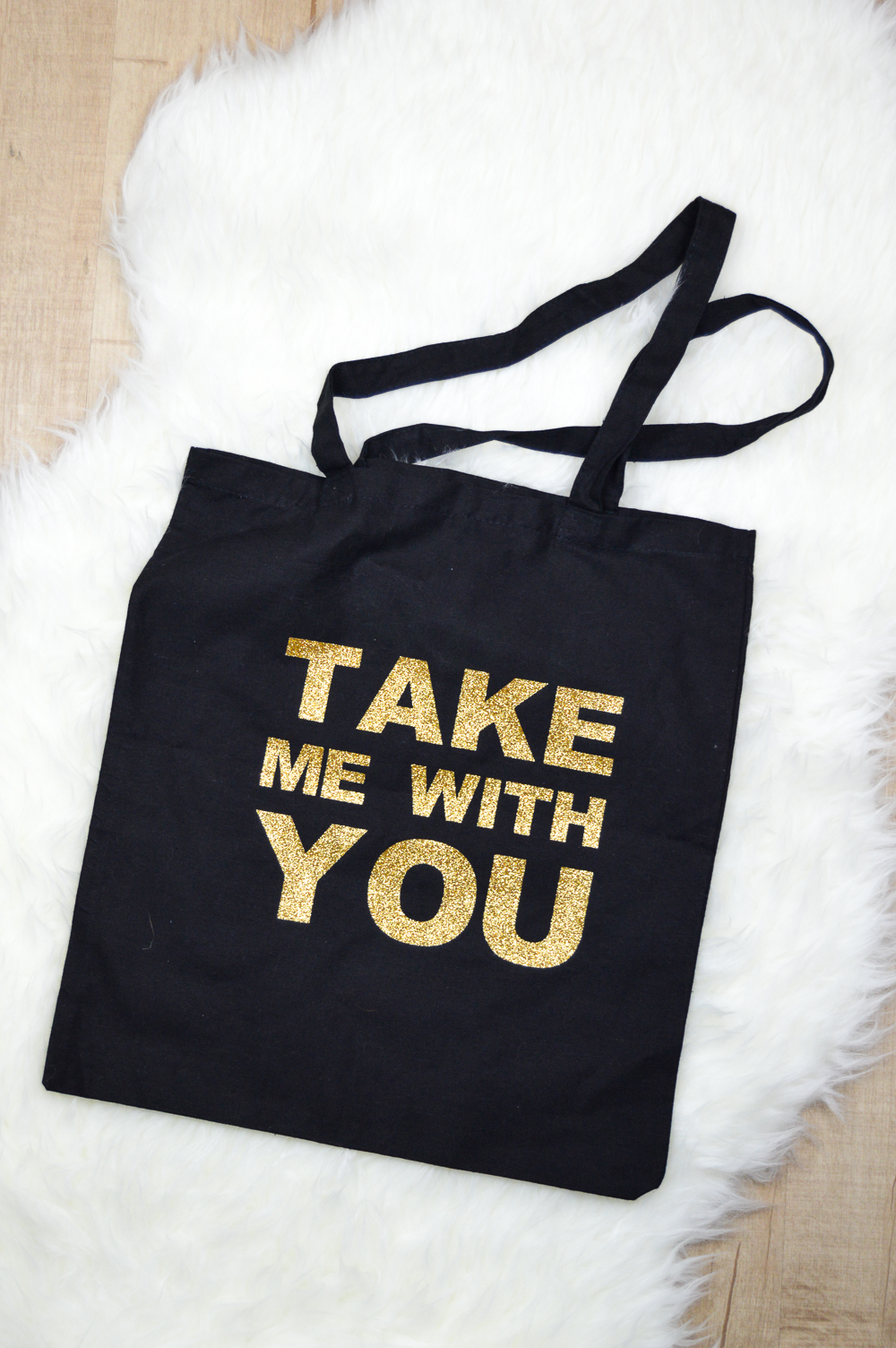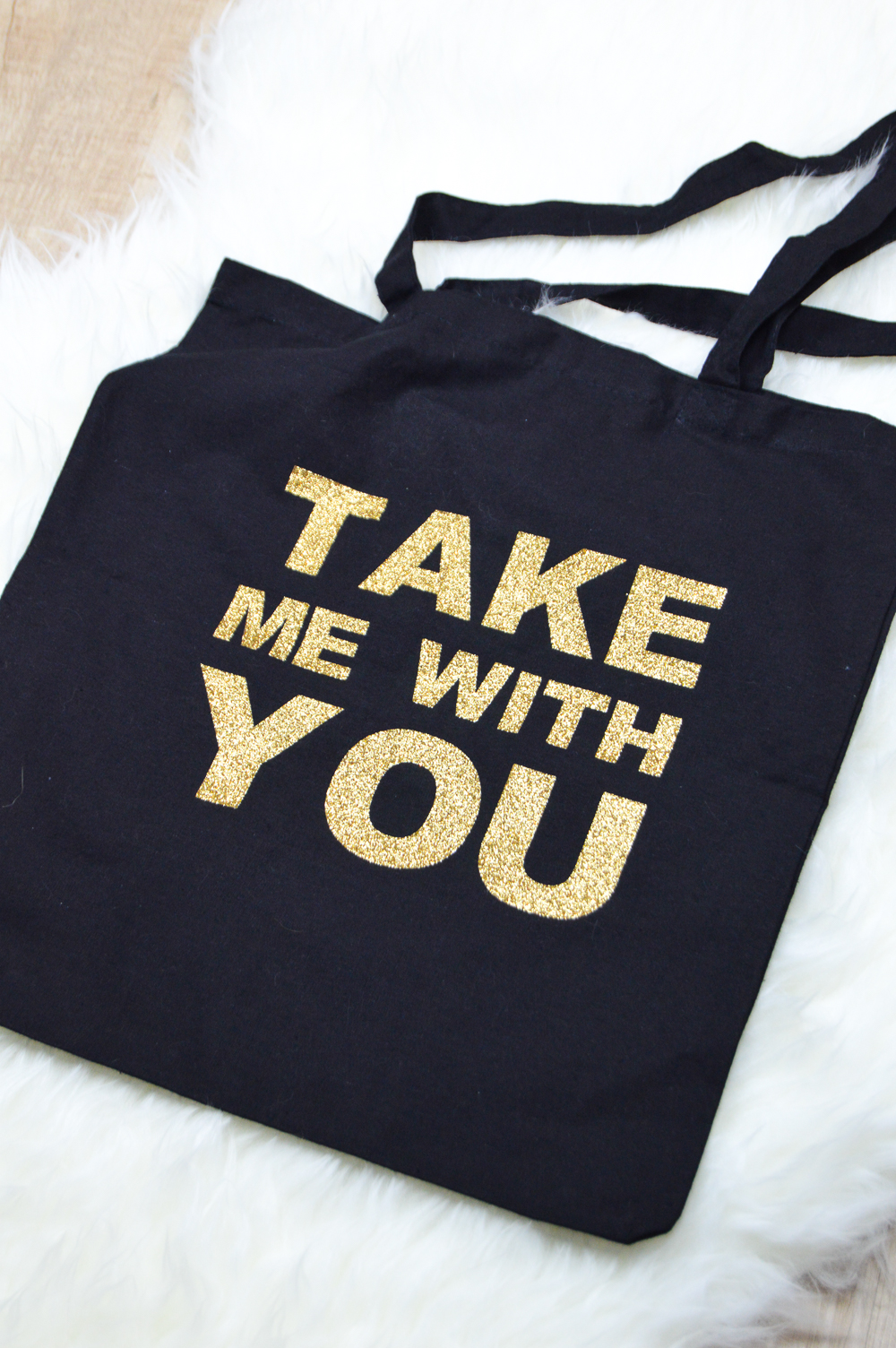 Guys, I'm SO excited to share the first project I made using my brand new Cricut Explore Air that Andrew gave me for my birthday. I've wanted one for a long time, so I was incredibly excited to get to work as soon I opened the box. We've managed to make a few things with it so far – a card, a banner for a party, etc. – but this was my first time cutting something other than paper and I really love how the final graphic tote bag came out!
This tutorial is incredibly easy, and no, you don't need a Cricut to to make one! With any glittery iron-on vinyl, you can cut out your desired design for a tote bag, but there's no doubt it's easier with a Cricut or similar cutting machine. You can make this DIY glittery graphic tote bag with any design you want, but I made mine available to download here if you'd like to use the same one.
I thought the "take me with you" phrase was appropriate given that I ALWAYS forget to take reusable bags with me to the store. I try so hard to remember, I hoped seeing this phrase lying around the house would remind me to bring it along!
Supplies:
How to:
Upload your design to the Cricut design center and align as desired
Place the glitter iron-on vinyl liner (plastic-like) side down and smooth it out
Use the "reverse image" option for iron-on transfers
Cut the design and weed the negative image so that only the words remain on the liner
Remove from the mat and set aside
Heat the iron and turn off the steam. Using the cotton option, iron the tote bag smooth for about 15 seconds so the surface is warm. I recommend using a lightly padded ironing board if you have one
Carefully place the transfer onto your desired area of the tote bag and press onto the warm surface
Cover with a clean dish towel (this is ideal for preserving your image) and apply medium pressure with the iron for about 30 second over the image
Flip over the tote bag and iron for an additional 30 seconds. Flip back over and allow to cool for several minutes before carefully pulling back the lining (If it does not come off cleanly, replace the liner and iron again with the dish cloth covering the lining)
Now the bag is ready to use! Bring it to the store, take it to school or work, or fill it with anything else!
*This post may contain affiiliate links