/
DIY Mini S'mores Kit + Free Printable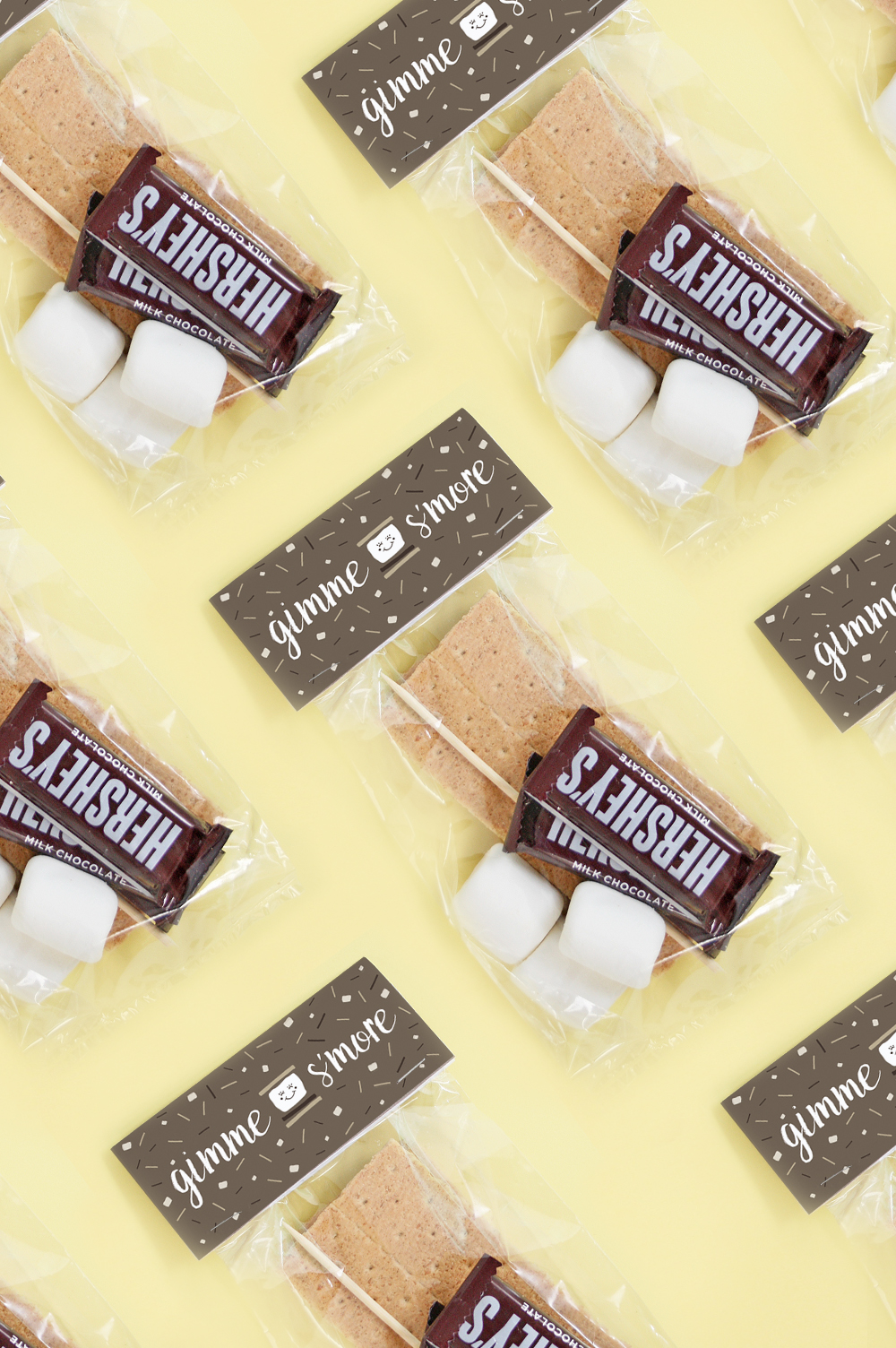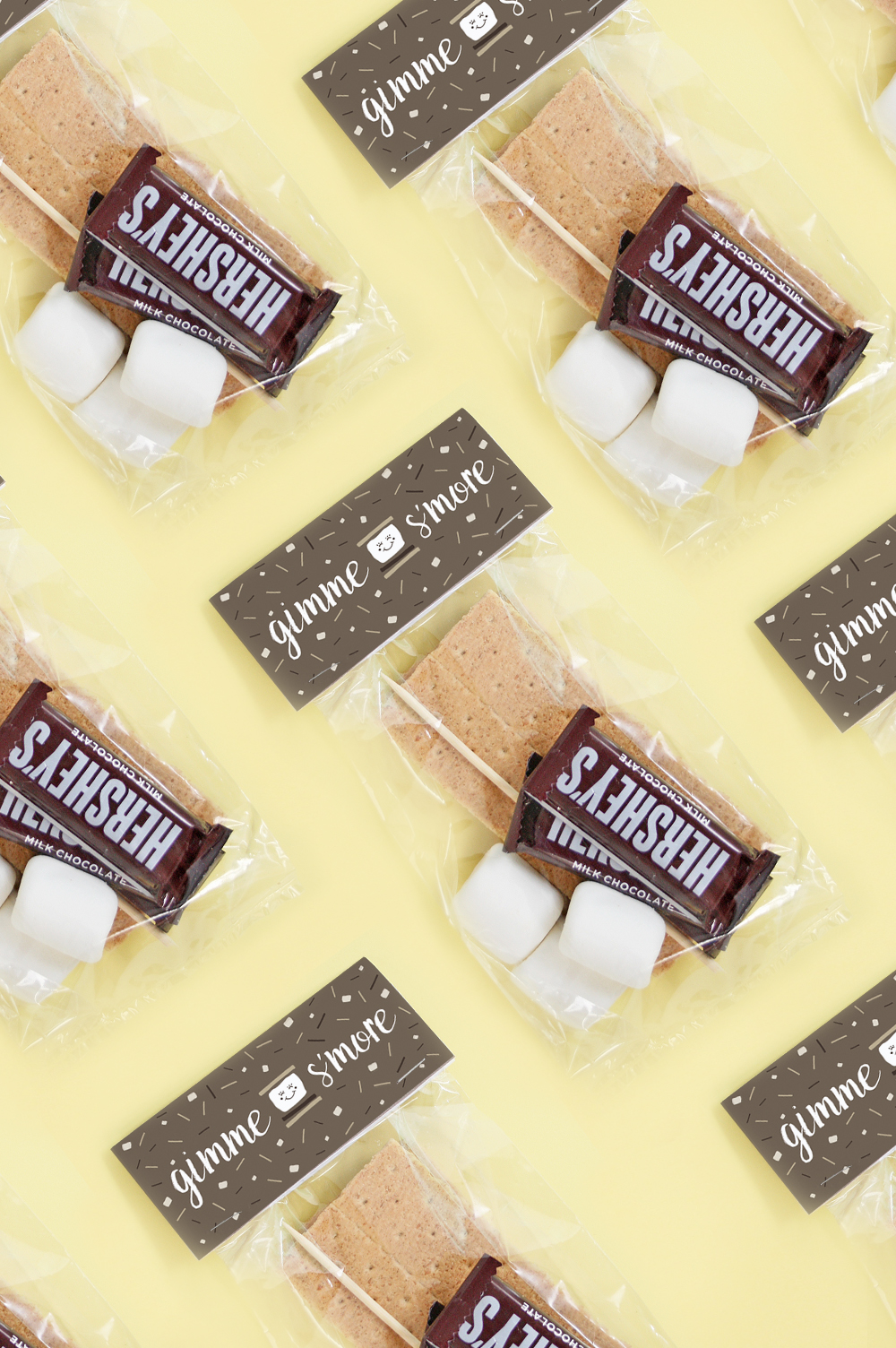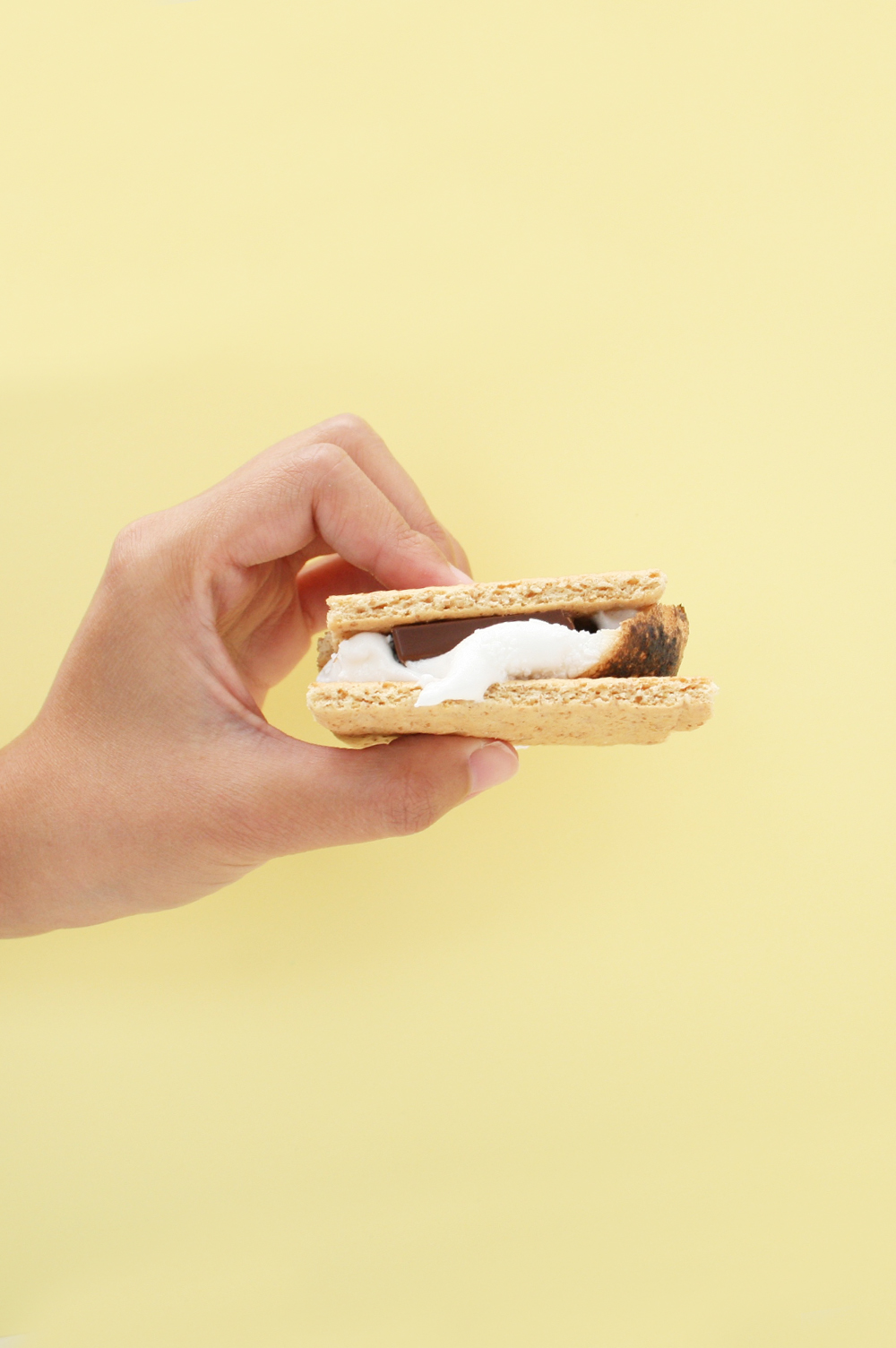 Welcome Marianela from Love Vividly to the blog!
Hi Guys! I'm so excited to share today's DIY post and free printable with you all! Fall is officially here and all I can think about are sweaters, fuzzy socks, a nice cup of pumpkin spice latte, and getting cozy by the fire! Getting cozy by the fire may or may not also include making some delicious s'mores because you can't just have a fire going without roasting marshmallows, duh!
I thought it'd be fun to share a DIY mini s'mores kit you could make at home. These kits will make a perfect party favor for all of those bonfire parties I'm sure you'll be having or attending this fall.
Treat bags
Skewer sticks
Marshmallows
Snack size Hershey bars
Graham Crackers
Clay Pot (about 4" inch diameter)
Rocks
Sterno Ethanol Gel
Staple
Step 1: Print and cut out the free printable tags.
Step 2: Place 3 snack size Hershey bars, 3 graham cracker sheets, 3 marshmallows, and a skewer stick into a treat bag. Repeat for as many bags as you'd like to fill.
Step 3: Fold tag in half and staple onto treat bag(s).
Step 4: Fill bottom of clay pot with rocks (just enough to cover the bottom). Place the Sternol Ethanol Gel container into the middle of the pot and surround with rocks.
Step 5: Your s'more's kit is ready for someone to enjoy!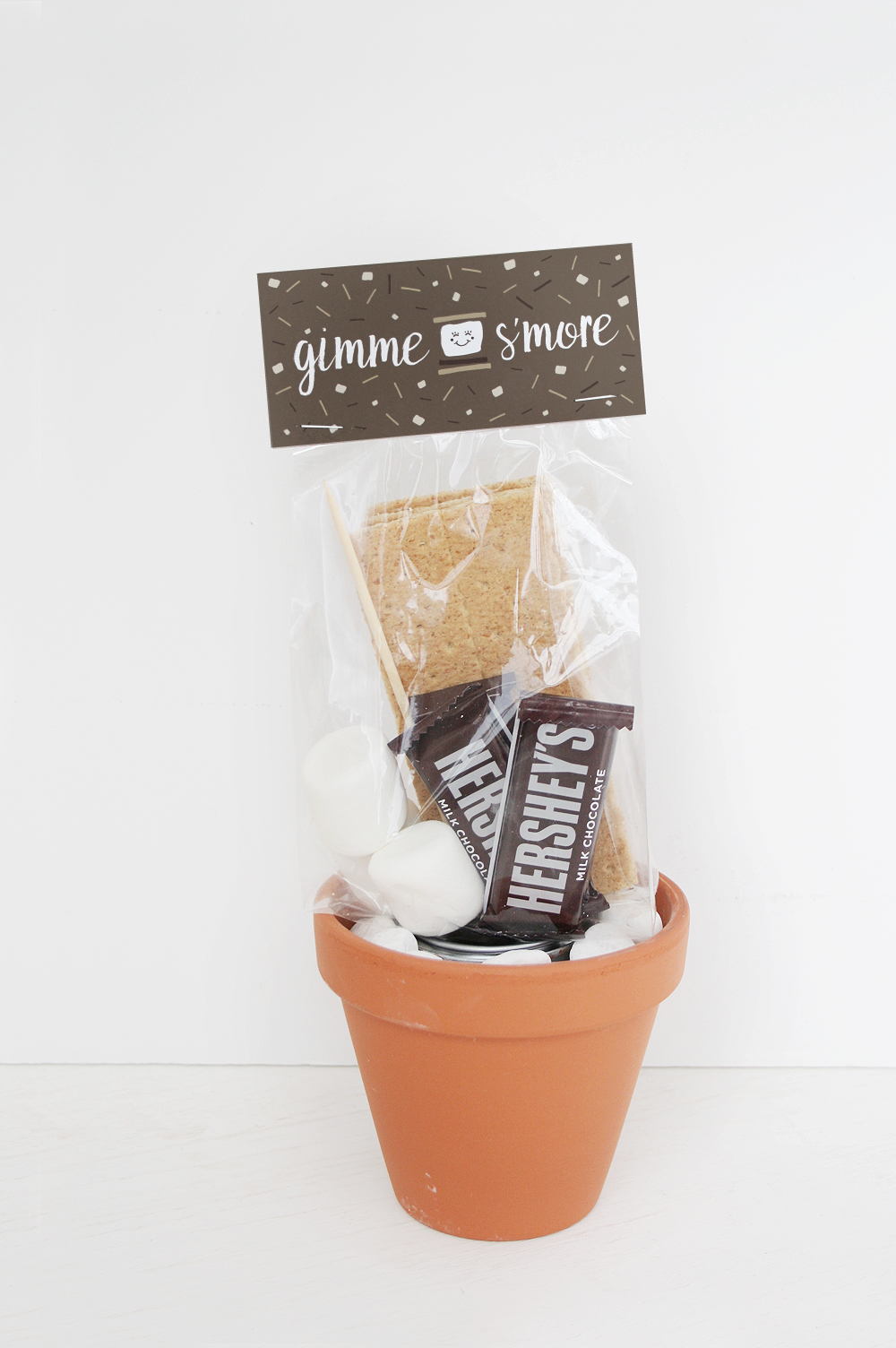 I love how this kit turned out! Not only can the kids enjoy it, but adults too!
Marianela Mayhew is the lifestyle blogger behind Love Vividly. As a graphic designer and DIY crafter, she's always coming up with something new and fun to share. To find more creative DIY projects, visit lovevividly.com