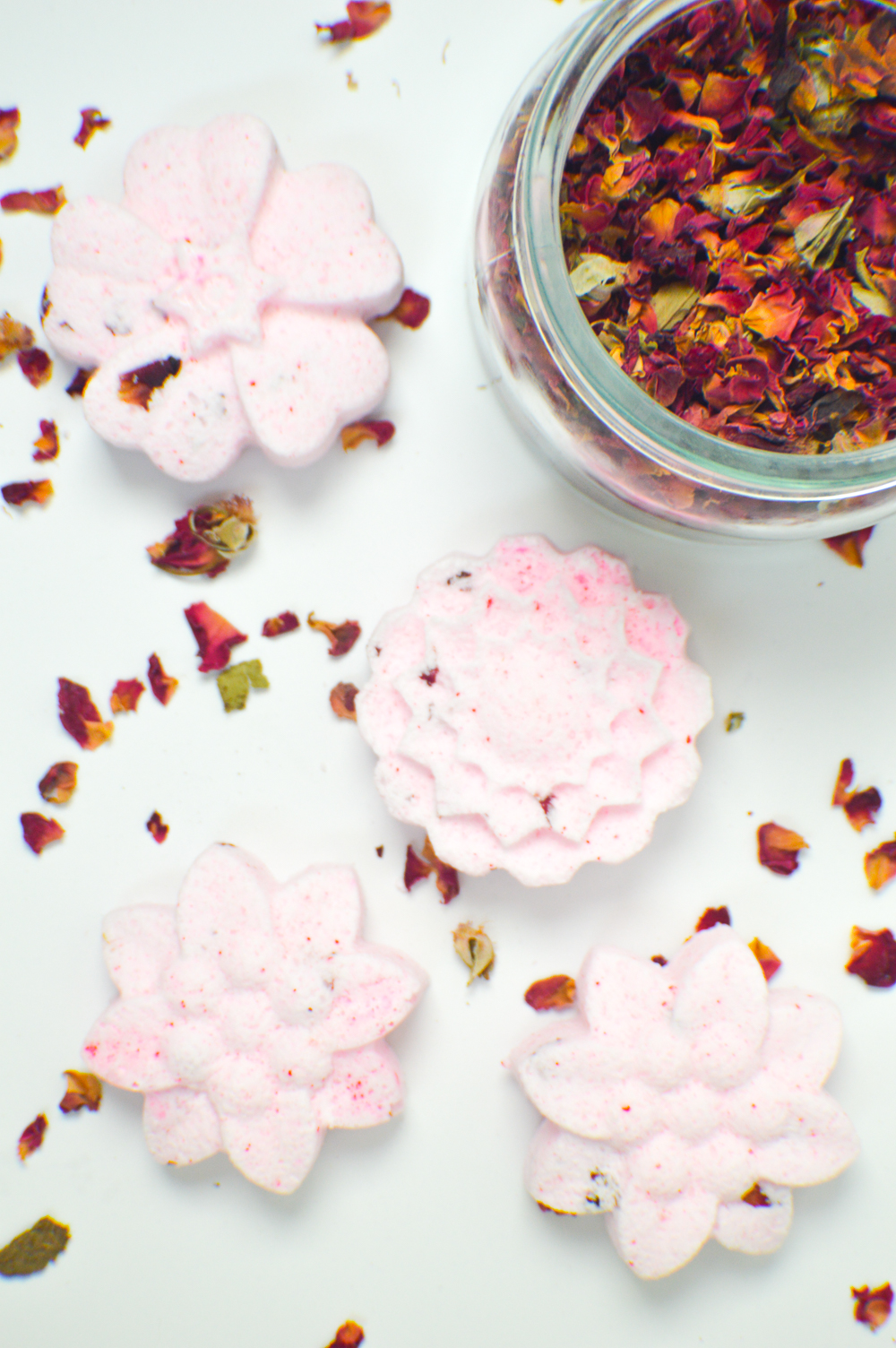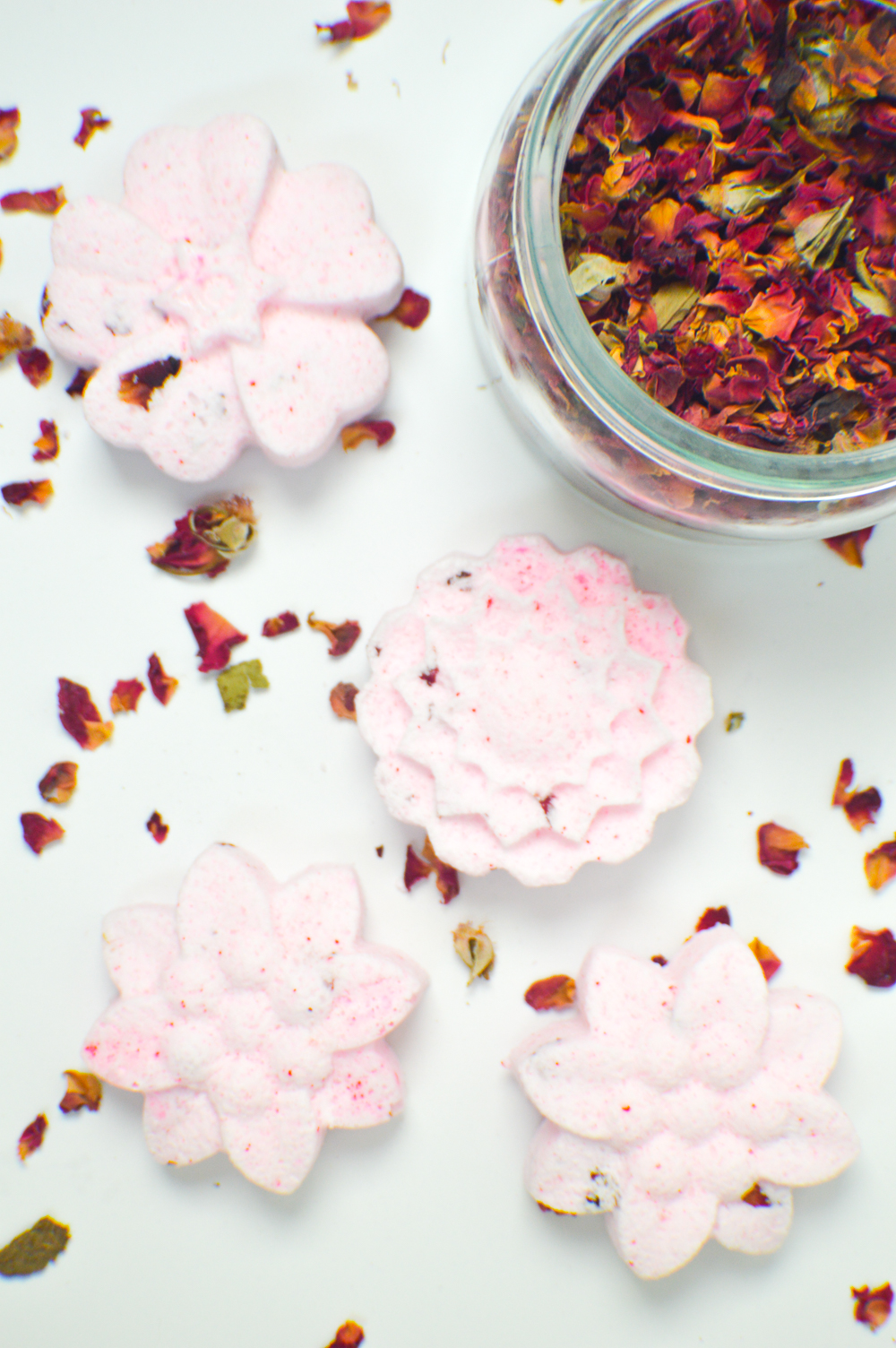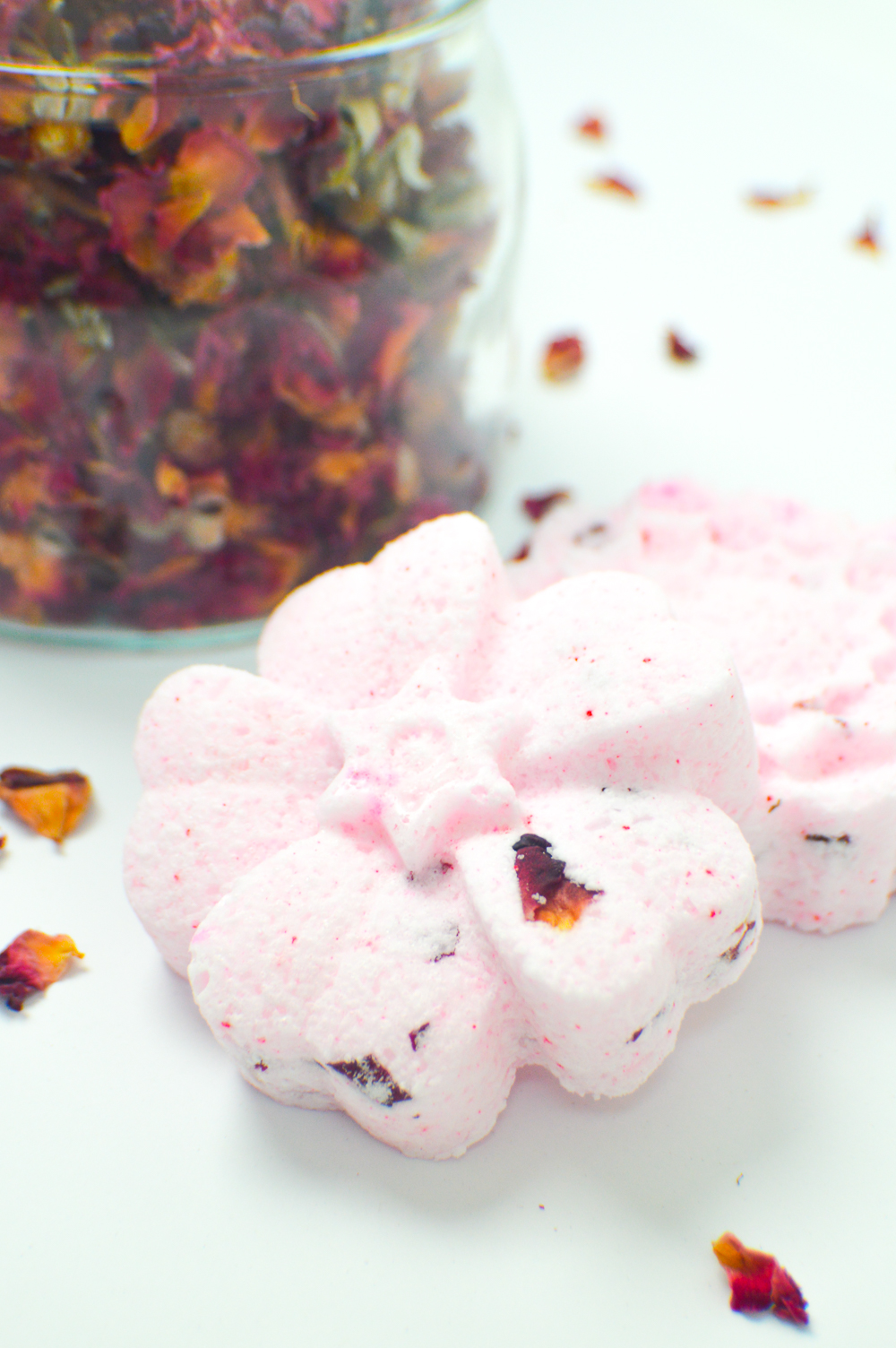 When we moved into our new apartment, I was thrilled to have a bathtub that felt clean enough to bath in! A warm bath feels wonderful after a long day, especially after a trip to the gym. So today I'm showing you how to make these very simple DIY floral bath bombs with your favorite scent using a silicone mold. After this, you'll want to make a million bath bombs!
I've been trying very hard to be more active on a daily basis and going to the gym more regularly, which means I've been really sore. Since I've always had back problems, being active brings out a lot of muscle pain, so I started taking baths to help me relax. I bought some bubble bath and epsom salts and found that the epsom salts made a real difference. So I decided to make some bath bombs with epsom salt that smell like roses because rose is my favorite scent and I LOVED them. Thus, I wanted to share!
These floral bath bombs would also be the perfect gift! When in doubt, I always buy something that smells good, like lotion, bath salts or a candle, so these DIY bath bombs are perfect and it adds that homemade touch that people love. It always means more when something is homemade just for you, you know?
Use your favorite scent and even add things like flower petals to your bath bombs that will be revealed when added to water. Here's how to make them!
Supplies:
1/2 cup baking soda
1/4 cup citric acid
1/4 cup epsom salt (regular or scented)
2 tbsp corn starch
12-15 drops fragrance or essential oil (I used rose)
1-1 1/2 tsp olive oil or vegetable oil
Silicone flower mold
Dried flowers (optional, I used rose)
Food coloring (1-2 drops, optional)
Incorporate all dry ingredients into a bowl and whisk to combine (add dried flowers if desired)
A little at a time, mix the liquid ingredients into the dry ones with a whisk. You'll know you've reached the right consistency when the mixture barely holds together (kind of like making a sandcastle)
Press the mixture into the silicone mold with your fingers and/or the back of a spoon. It should be packed tightly
Set aside to dry out for at least 2 hours and check occasionally. They are ready to remove when you can press on them without any give
Once dry, carefully remove from the mold
Wrap in cute bags as gifts or drop one into a bath and let it fizz!
I tried this recipe several times to get it right, and I discovered that using water is the enemy of bath bombs because it activates the fizzing of the baking soda. Use only oil and start with a small amount before adding more because too much oil can keep them from drying out well. If possible, let dry overnight to ensure best results.
What scent would you make your bath bombs? Share in the comments!