/
DIY Faux Cross Stitch Socks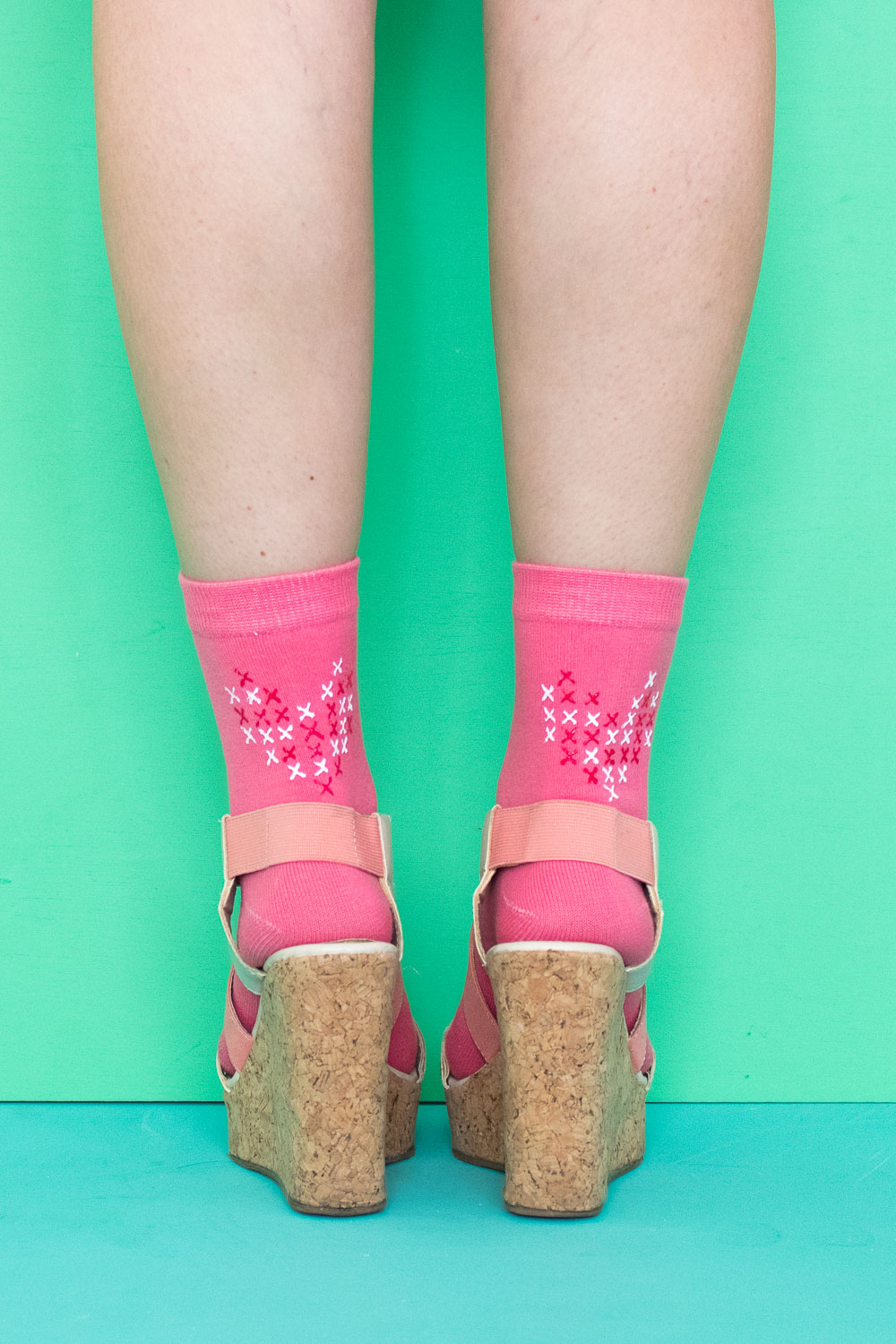 The following post is sponsored by Tulip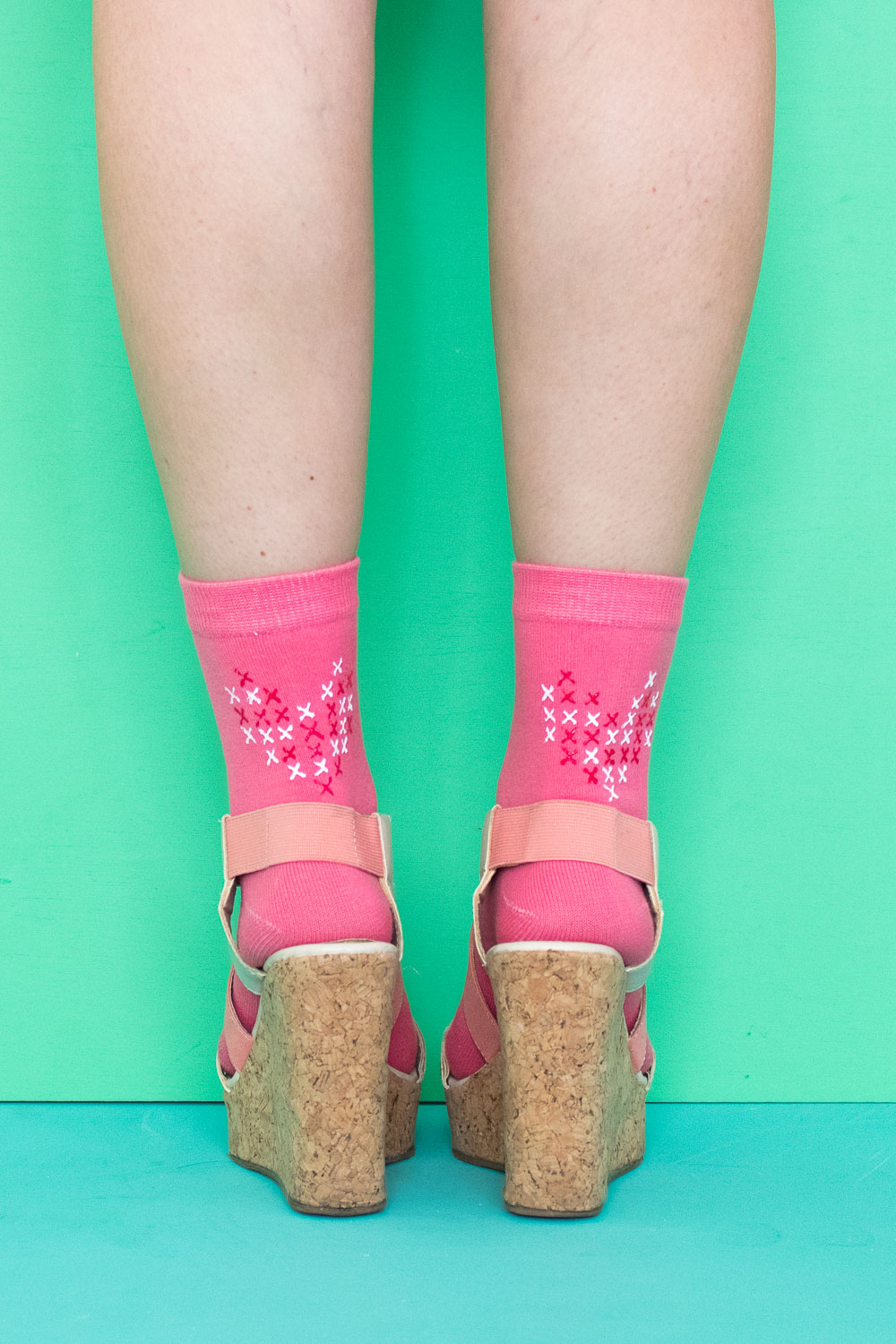 I'm a little late to the stylish socks and heels/sandals party because, truthfully, I'm not a very fashionable person. Nonetheless, I've seen enough cute outfits to know that this style is IN right now, and I'm exciting to start incorporating more cute, colorful socks into my wardrobe. These simple faux cross stitch heart socks were my first step into this trend so that I have a fun addition to my Valentine's Day outfit!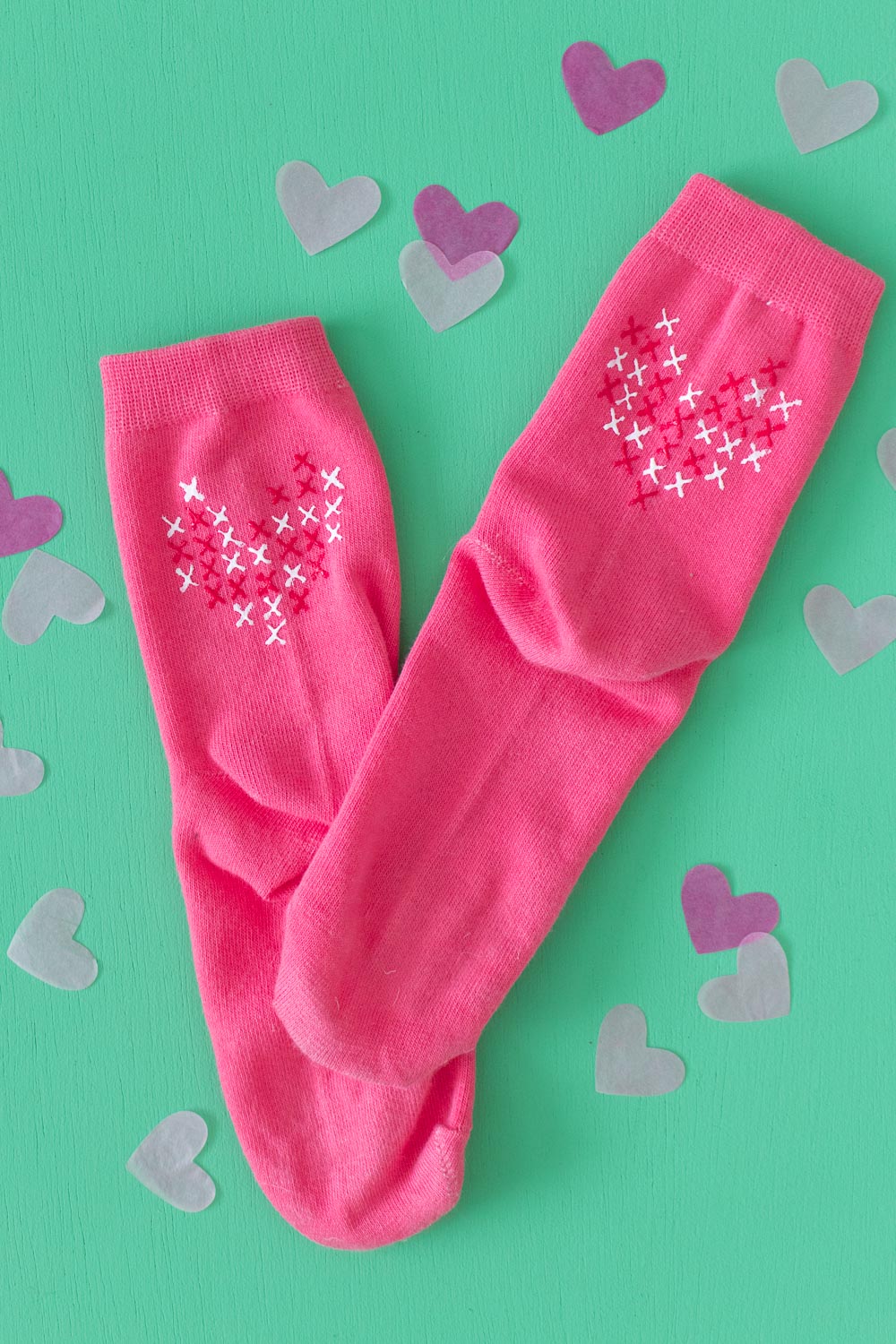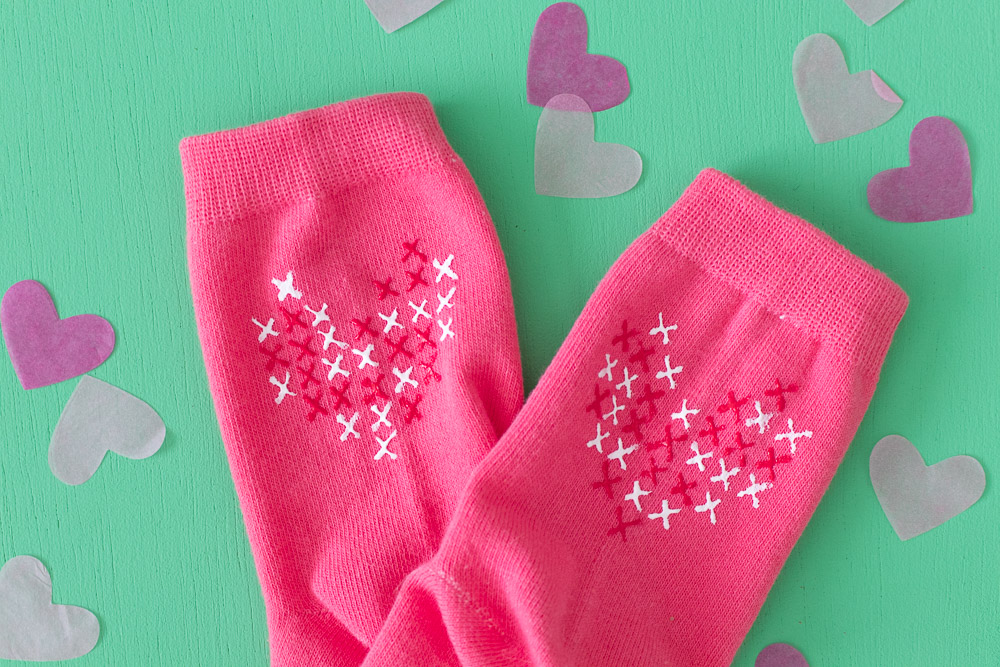 I don't know what's in-store for our Valentine's Day this year, but at least I have cute socks! That's sure to help start my day off on the right foot!
No matter your plans, a handmade pair of cross stitch heart socks are a great way to show your spirit, and you can wear them with tennis shoes, heels or sandals! Rather than actual cross stitching, use Tulip paints for easy writing and finish your socks in less than 30 minutes.
See how to make them in my latest video! ??
Time: 20 minutes
Supplies:
Step 1: Insert small pieces of cardboard into the socks with the flat side facing the back.
Step 2: Draw an 'X' in the middle of the back of the sock to start the bottom of the heart.
Step 3: On top of that, draw a line of 3 'X's, then 5, then 7, following the below pattern. Keep the color pattern random if desired.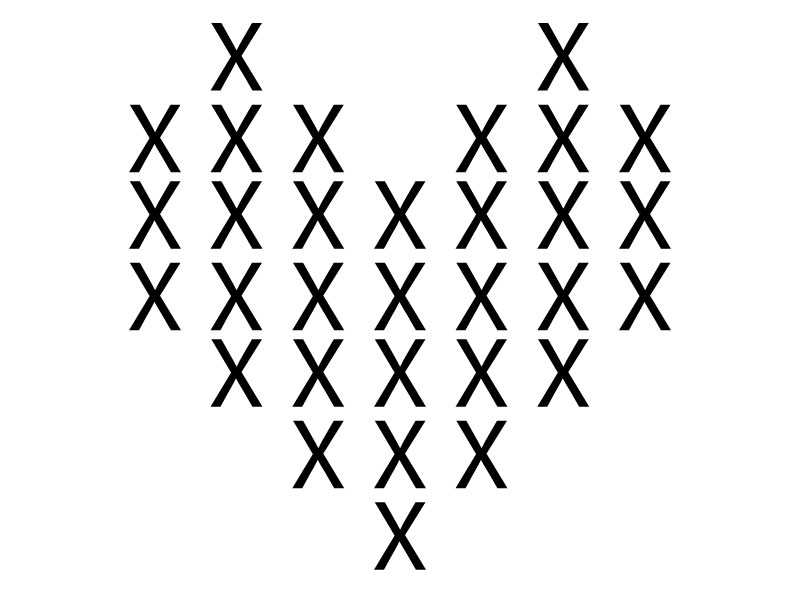 Step 4: Once you've created an upside-down pyramid, draw 'X's only on the sides to create a heart shape.
Repeat with both socks, and set aside to dry completely once you've drawn the design. Do not remove the cardboard until paint is dry.
Wear them with tennis shoes, sandals (the stylish way – yes, it's a thing) or heels or booties. Socks are back in style, people!
Thank you to Tulip for generously sponsoring this post. All opinions are my own. Please note this post may contain affiliate links from which I may collect a small profit should you choose to make a purchase. Thanks for supporting the brands that keep Club Crafted sharing!