/
DIY Emoji Cork Boards (IKEA Hack!)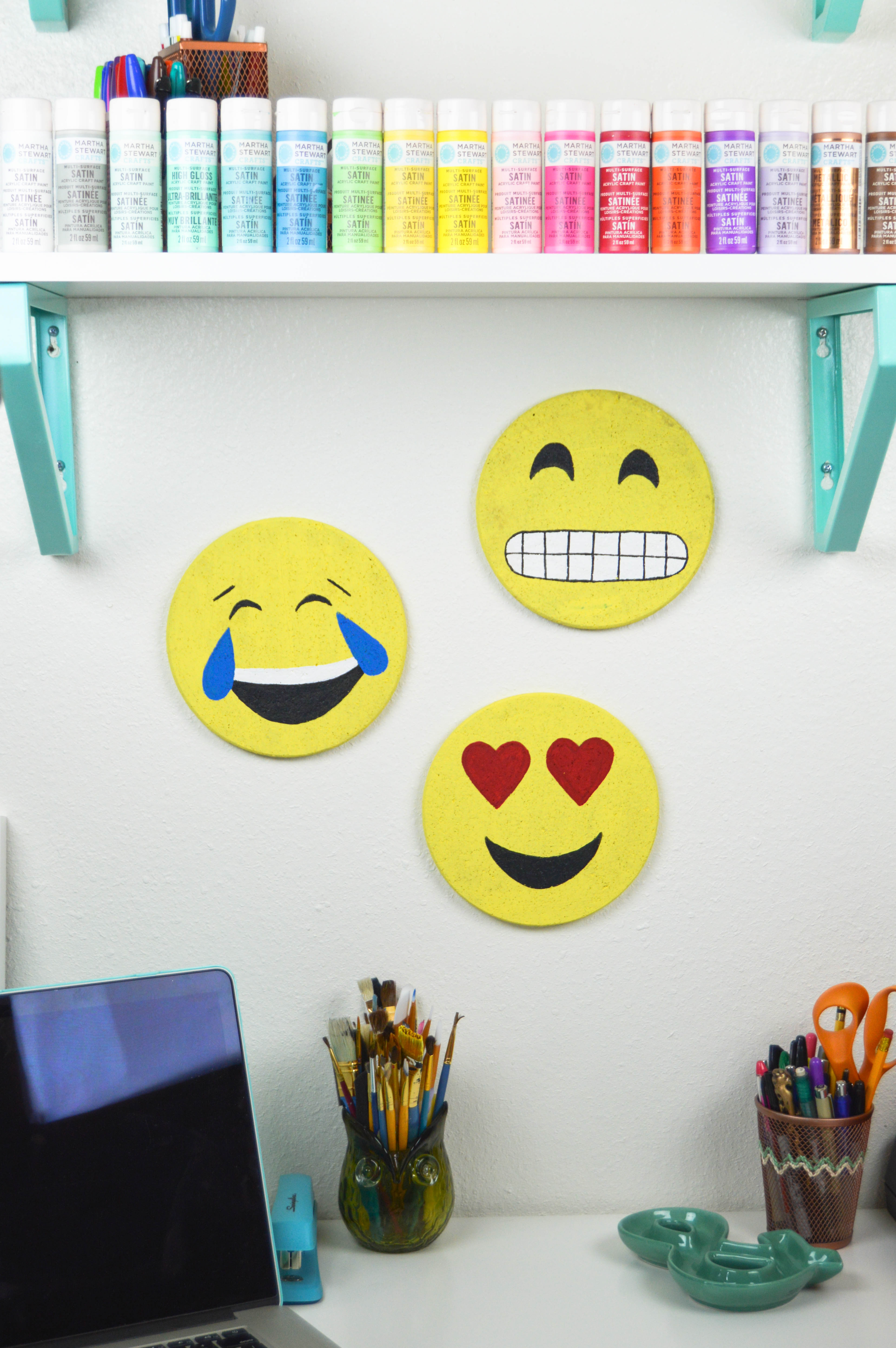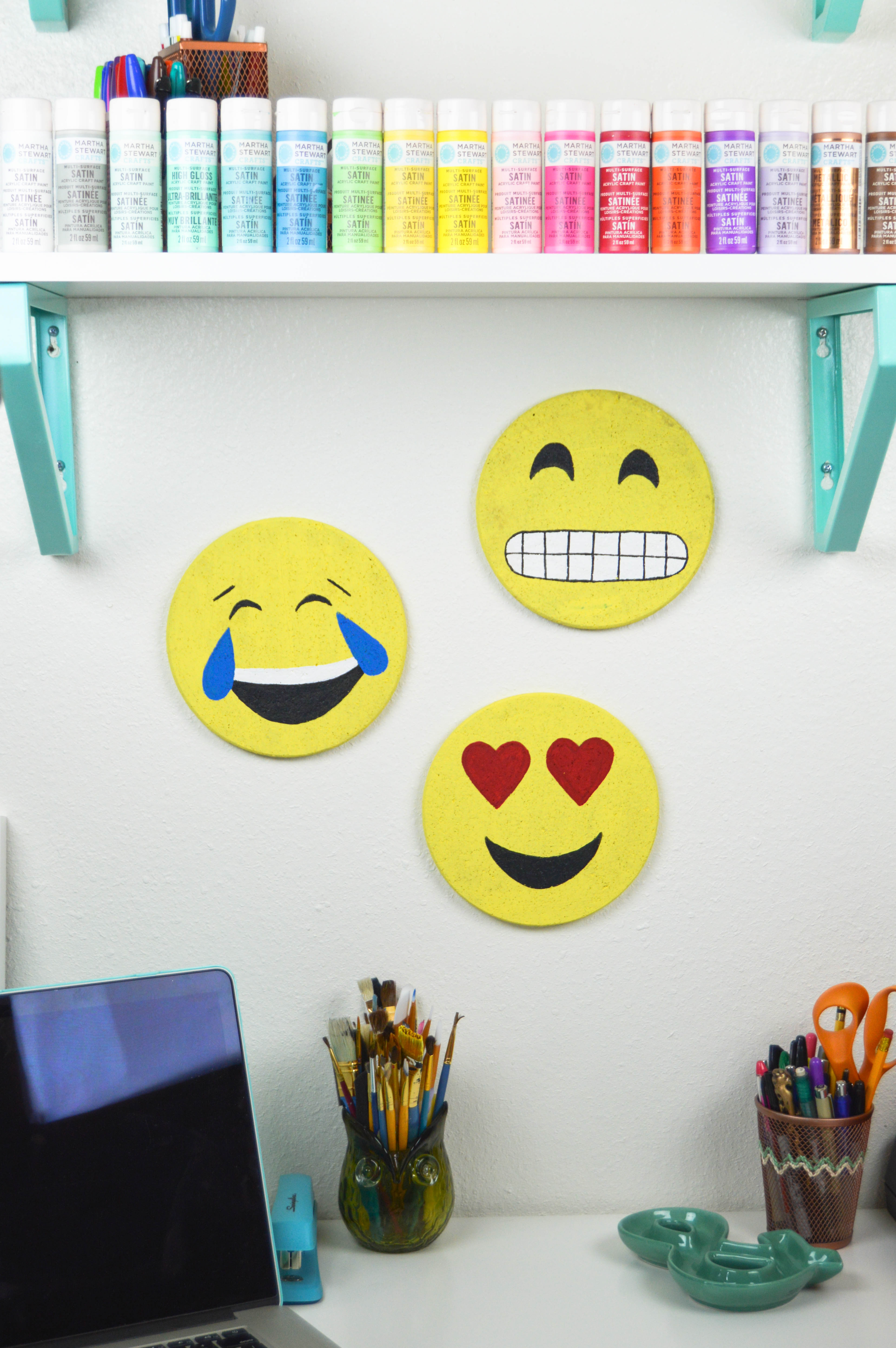 Can we all agree that emojis are amazing?
I mean, I use the heart eye emoji at least five times a day. Too much?
To celebrate emojis, one of the greatest gifts technology has given us in the past five years, I'm showing you how to make these simple DIY emoji cork boards! Double whammy – this is also an IKEA hack! I actually picked up these round cork trivets from IKEA a long, long time ago and decided to repurpose them because I rarely ever used them as trivets. With some good 'ol command strips, I quickly turned them into small cork boards for above my desk space.
This is super easy, and shouldn't take you very long (just gotta wait for them to dry in between). I created three different ones – heart eyes, happy crying and the weird teeth smiling one. Yeah, those are totally the technical names for them, obviously…and here's how to make them!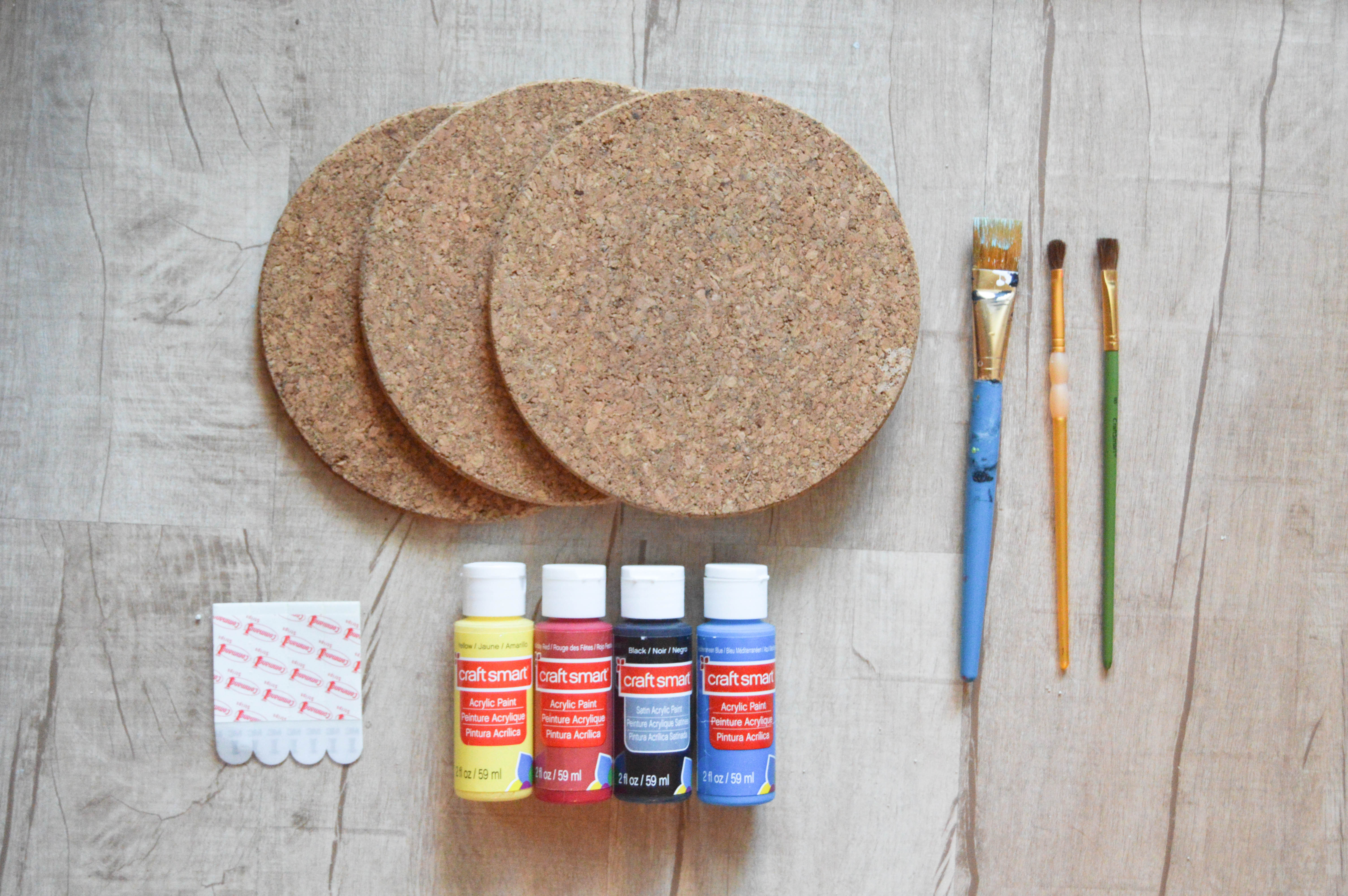 Time: 30 minutes
Supplies:
Round cork boards
Bright yellow paint
Black paint
Red, blue, white or various colors of paint
Paint brushes
Command strips (optional, for hanging)
How to:
Paint the entire cork board yellow and let dry (make sure to paint the sides too) and then paint a second coat if needed. I needed two coats.
Outline the facial features with a pencil (or just go for it if you want!) and fill in with the appropriate paint colors. For any overlapping colors, make sure the bottom color is completely dry before painting over it.
Let the paint dry completely and touch up if necessary.
Attach Command strips to the backs and stick on your wall!
I'm so happy with how they turned out. They add a lot of personality to my little work corner, and I can easily move them if I want thanks to the Command strips!
What's YOUR favorite emoji? Share in the comments!