/
DIY Confetti Bombs for 4th of July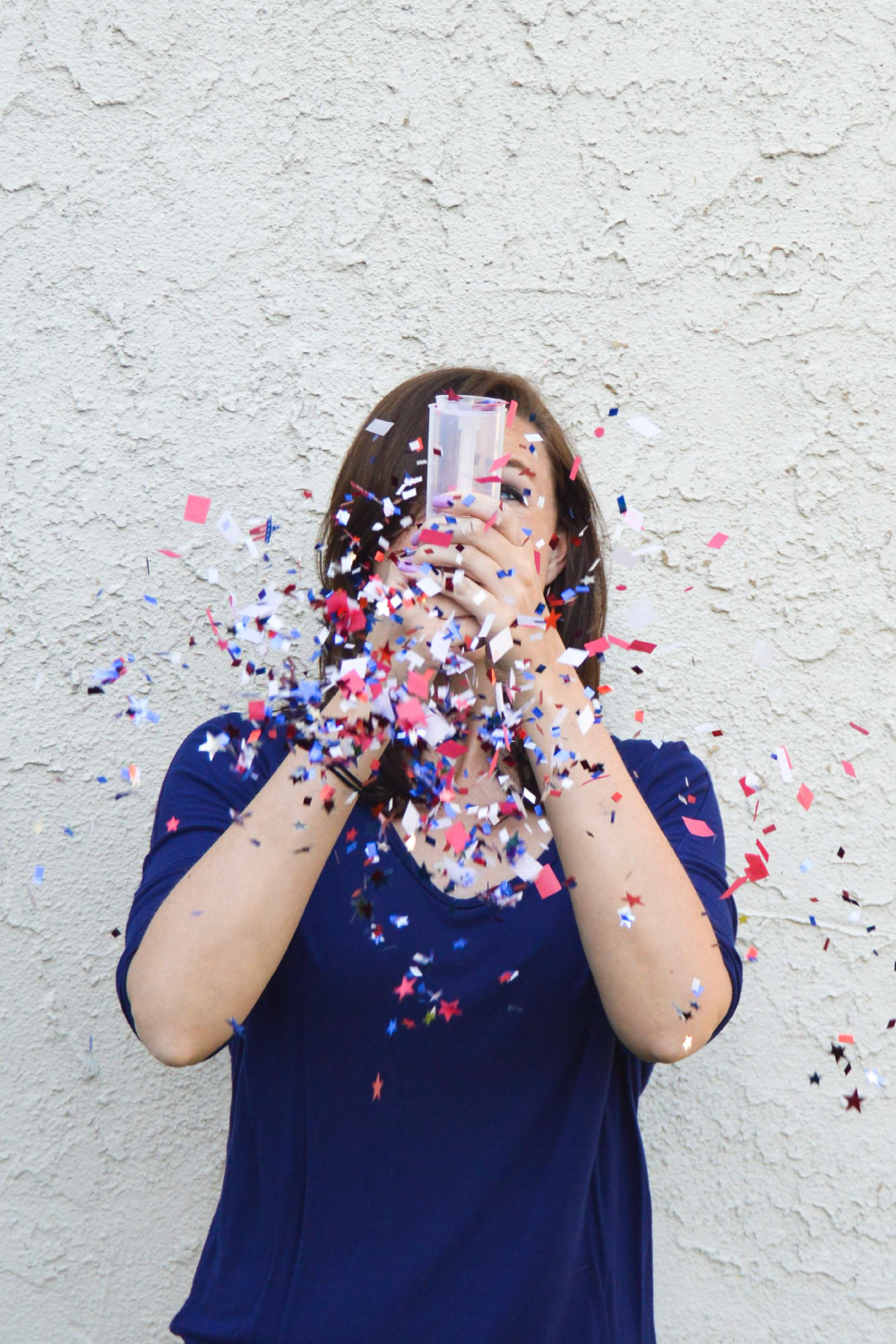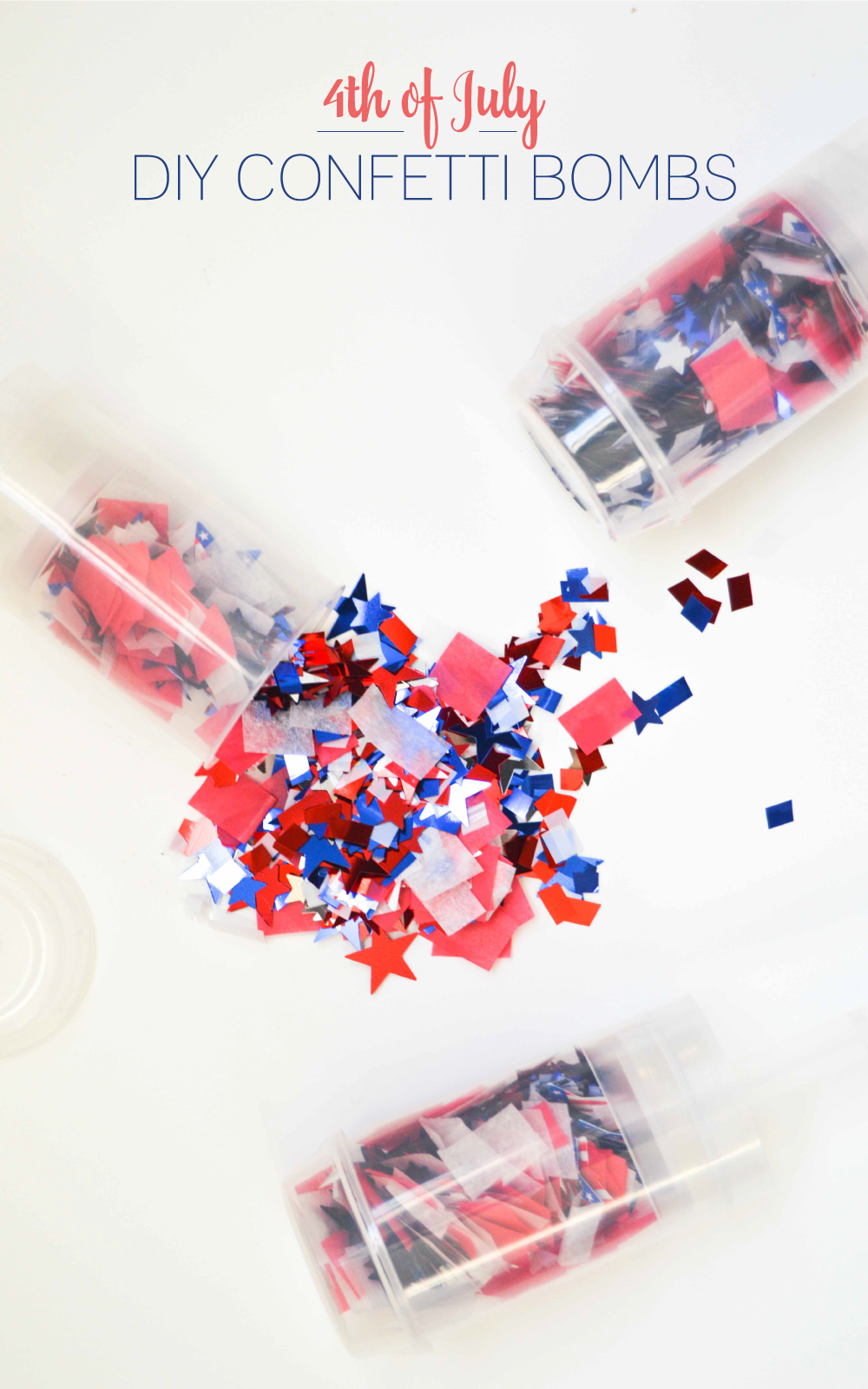 Other than Christmas, 4th of July is my FAVORITE holiday. It encompasses a few of my favorite things – fireworks, barbecues and 'Merica! So every year, I really look forward to the 4th of July just for the sake of food and fireworks and beachy summer parties. This year, I think we'll be watching a parade down by the beach and I can't wait. One really fun way to celebrate is by making your own DIY confetti bombs! They're so fun to celebrate with and make a huge mess, and they're perfect for releasing when the fireworks start going off.
Confetti bombs are super easy to make because you can really add whatever you want to them and then reuse the plastic push pieces over and over again. Technically, they're made for desserts, which I do use them for, but they are also the perfect tool for making your own little confetti "fireworks" with whatever you can make confetti out of.
Let's start by talking about what you can use to make a confetti bomb because the possibilities are endless! Personally, I like to use a mix of pre-made confetti, cut up tissue paper, cut up shiny garland pieces, glitter etc. Party stores and craft stores have a variety of options you can use to mix and match to make different kinds of confetti.
Supplies:
Plastic push pop containers
Confetti stars
Shiny garland (I purchased one at Party City)
Tissue paper
Scissors
Use scissors to cut thin strips from the tissue paper and then cut those pieces into small squares (various colors)
Use scissors to cut small pieces from the garland
Take the caps off of the plastic push pops and make sure to release the push piece so you have room for confetti. Fill with a mix of stars, tissue pieces, shiny garland pieces and anything else you want and replace the caps. Shake it around a it if needed to mix everything up
To use, simply remove the caps and push the bottoms up in a quick motion to release the confetti. Note, you might want to do it outside or somewhere the confetti will be easy to clean up!
They're super fun to make and to use – but good luck with the cleanup!
What are YOU doing for 4th of July? Share in the comments!