/
No-Sew Face Mask DIY (+ Free Surgical Mask Template)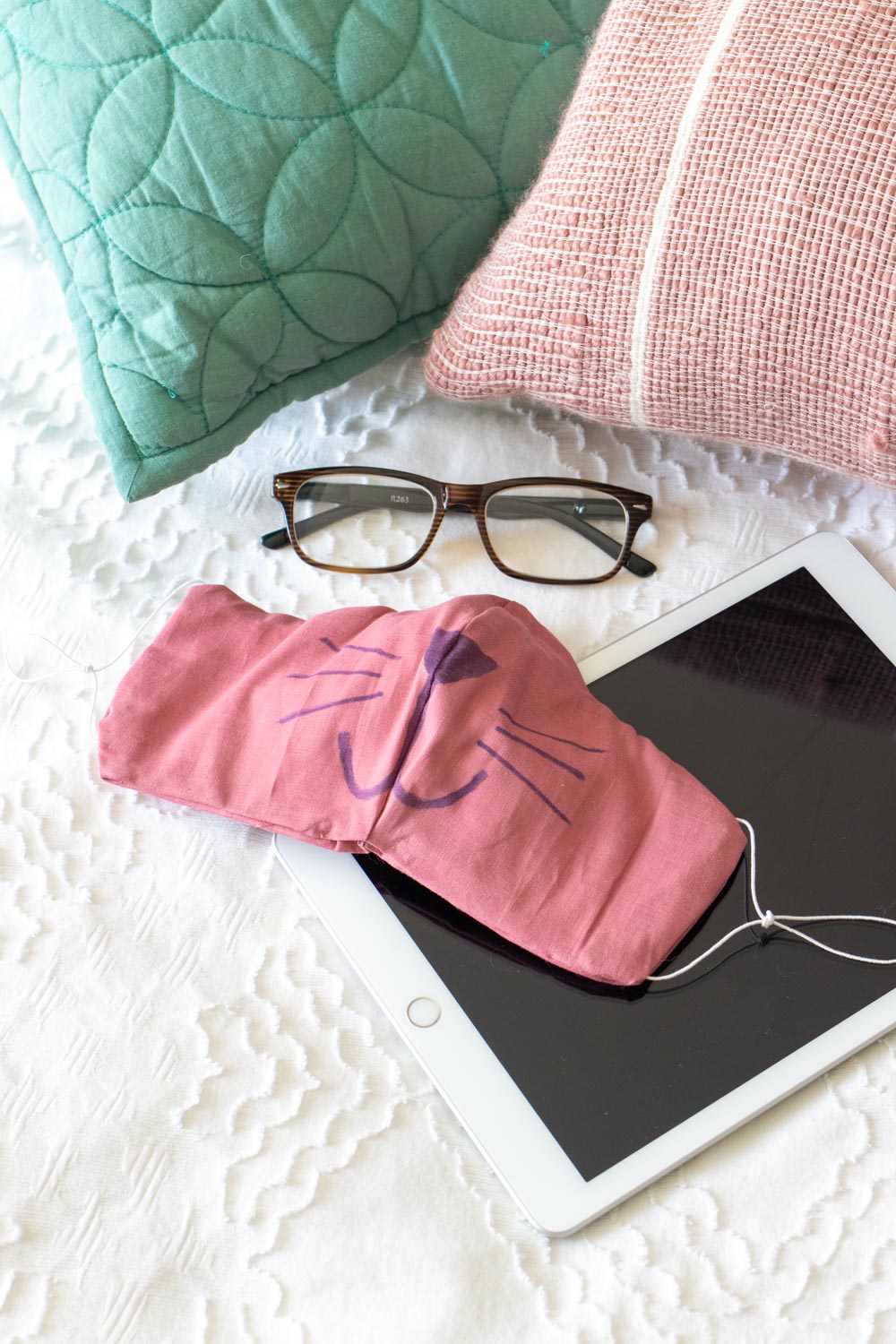 The following post is sponsored by Aleene's and Tulip
Hospitals across the country are experiencing shortages of lifesaving N95 masks to protect themselves and their high-risk patients from COVID-19. They are the ones who need these masks most, but individuals can utilize homemade masks to protect themselves. States like California now require you to wear a mask in public for your own protection. Although a homemade surgical mask will NOT fully protect you from COVID-19 exposure, they are better than nothing during such a crisis shortage. According to the CDC, homemade face masks can be used as a last resort. I'm proud to have partnered with Aleene's and Tulip to share how to make a no-sew face mask using a free surgical mask template. Please protect yourself and others the best you can during this difficult time, and continue to practice social (physical) distancing and self-isolation when possible. Hopefully this simple surgical face mask DIY will help you feel safer. If you're able, please learn more about making and donating homemade face masks. Many hospitals may not accept them, BUT your local grocery stores and specialty doctor offices might.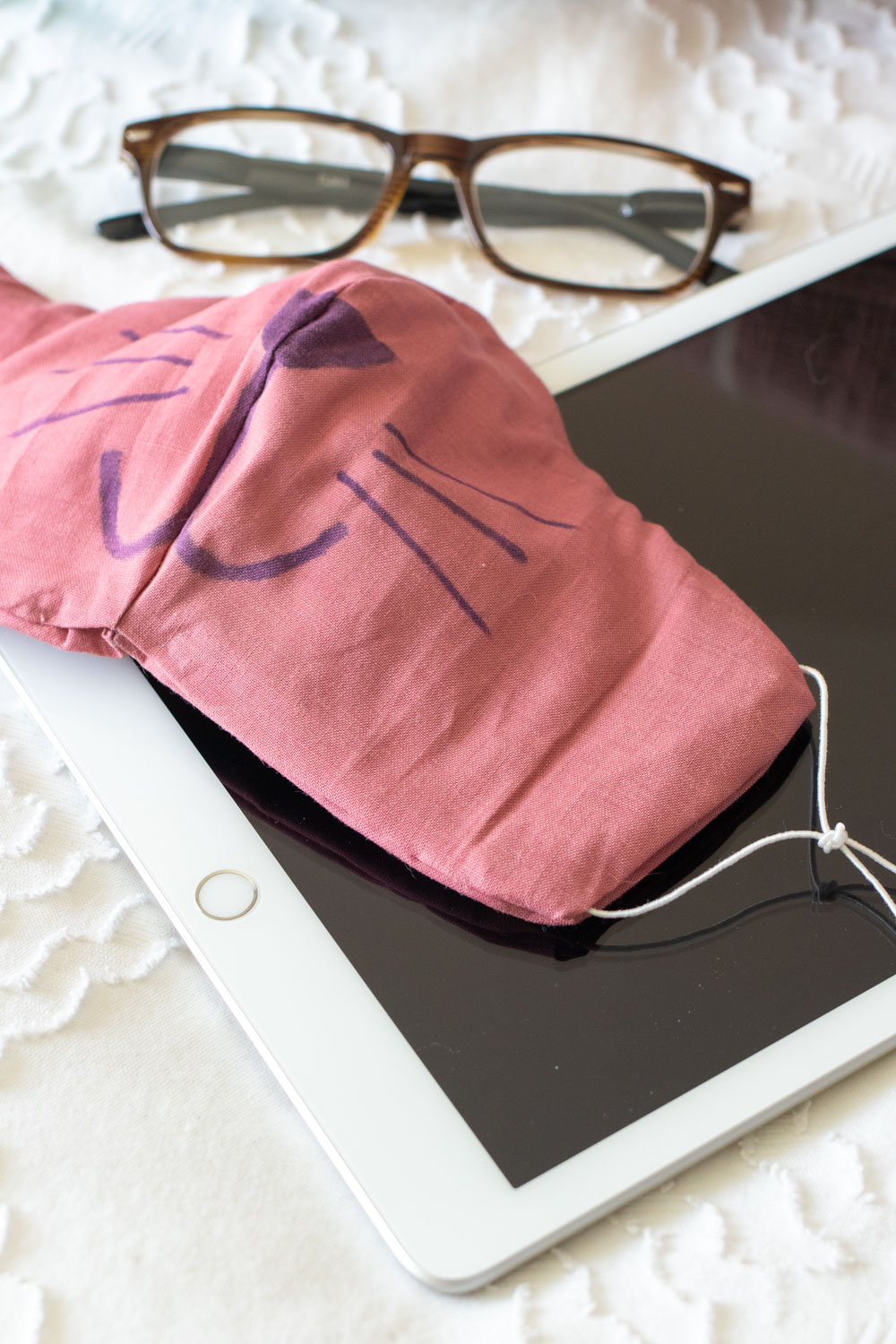 For those who can't sew or don't have access to a sewing machine, this no-sew face mask will come in very handy! Aleene's Fabric Fusion provides the necessary hold at every seam so that you have no reason to sew. Supplies have begun to run out in many craft stores and online outlets to make homemade masks BUT there are solutions (more on that below). Use this opportunity to make the DIY face mask feel like your own – use Tulip Fabric Markers to decorate the finished mask. I'm sure kids would love the chance to decorate the masks for themselves and their family.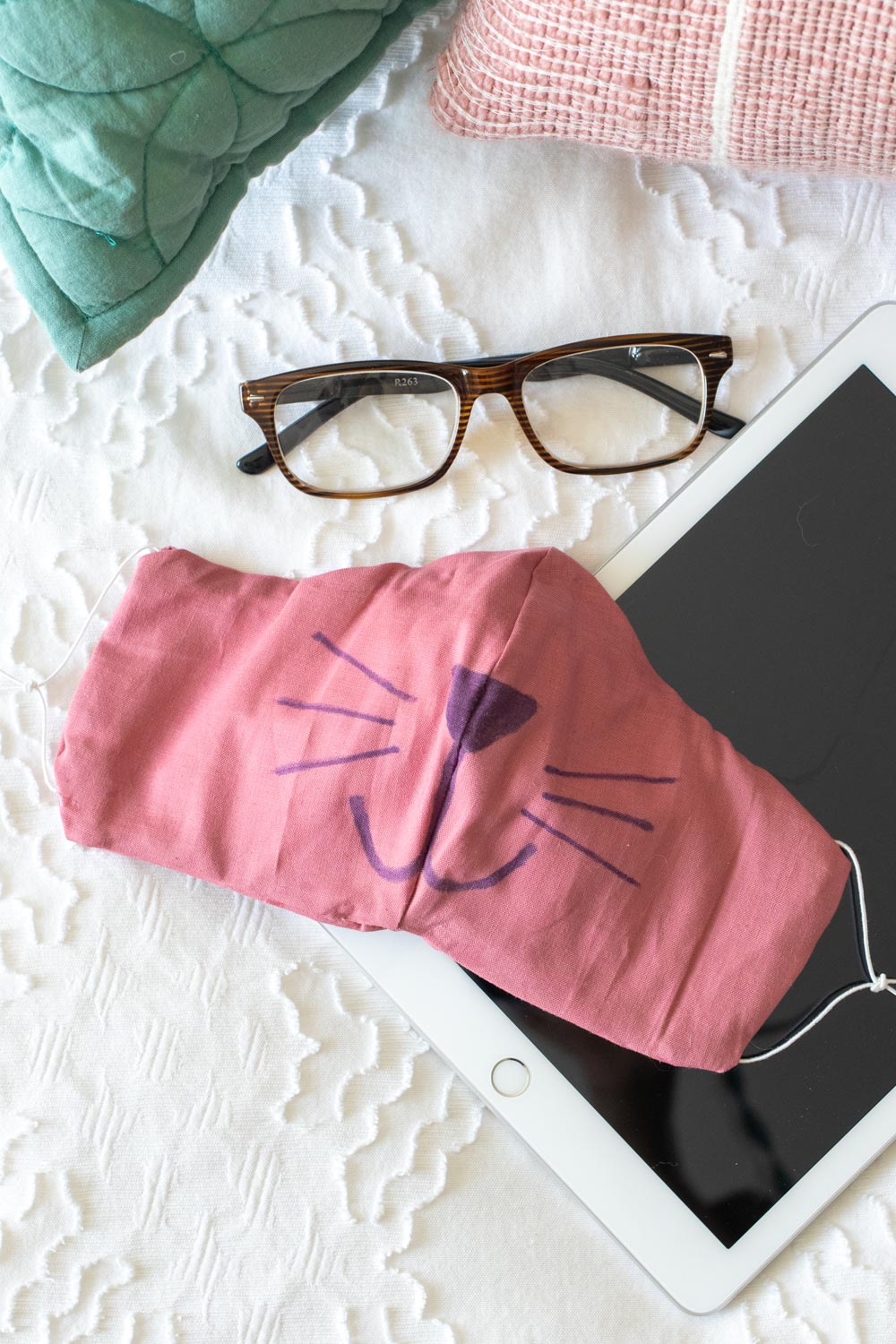 Alternative Mask Supplies
Because so many people are making their own surgical masks for themselves and donation, you may find supply shortages. For example, elastic is hard to find right now. No worries! Here are a few things to look for:
Elastic: If you can't find elastic for your no-sew face mask, try hairbands! Yes, any elastic hair band will work (aside from a thick scrunchie, I suppose).
Fabric: For best results, choose a natural fiber material (cotton recommended). After all, someone will be breathing through it. Make sure you cannot see through the fabric, and be sure to pre-wash it. You should be able to find this fabric at most craft stores. Perhaps you could even upcycle something you already own!
Filter: I used fusible interfacing as a filter in this version of the no-sew face mask. Another excellent option is HEPA HVAC filters. To use, remove them from the filter frame and flatten. However, you can use only fabric if you cannot find a filter material.
Supplies:
100% cotton fabric, tightly woven and pre-washed
Lightweight fusible interfacing
Thin elastic
Scissors
How to Make a Face Mask without Sewing
Step 1: Cut 4 mask shapes from the fabric. Then cut 2 from the interfacing.
Step 2: Take 2 fabric mask shapes and arrange them with the curved ends away from each other. Add Aleene's Fabric Fusion Glue to all edges and place the interfacing on top. Press down to adhere. Then flip the pieces over.
Step 3: With right sides of the fabric together, glue the pieces together along the curved edge only. Let dry.
Step 4: Place right sides of the un-lined fabric pieces together. Glue together at the curved edge and let dry.
Step 5: Once dry enough to manipulate, turn both pieces right side out.
Step 6: Place the right sides of the fabric pieces together. With the curved part of the mask at the top, insert the elastic pieces in each side, making sure they are encased inside the mask. See above photo for placement. Then glue all the way around, with the exception of about 3 inches at the bottom. Let dry for about 4 hours until secure.
Step 7: Turn the no-sew face mask right side out through the hole in the mask. Then fold the opening inward and glue in place. Hold in place with a paperclip if needed.
Step 8: Once dry, get to decorating! Use the Tulip fabric markers to draw on the mask, or utilize stencils.
Based on how the no-sew face mask fits the owner, you/they may want to tie loops in the elastic ear pieces for a more snug fit. Make multiple for friends, family and even grocery store workers who don't have access to supplies right now. Please note that the internal interfacing can deteriorate over several washes.
Times like this bring out both the best and worst of people. I'm thankful to see the best in many of my fellow makers.
Thank you to Aleene's and Tulip for generously sponsoring this post. All opinions are my own. Thanks for supporting the brands that keep Club Crafted making and sharing!