/
DIY Eyelash Pajamas (+ Template)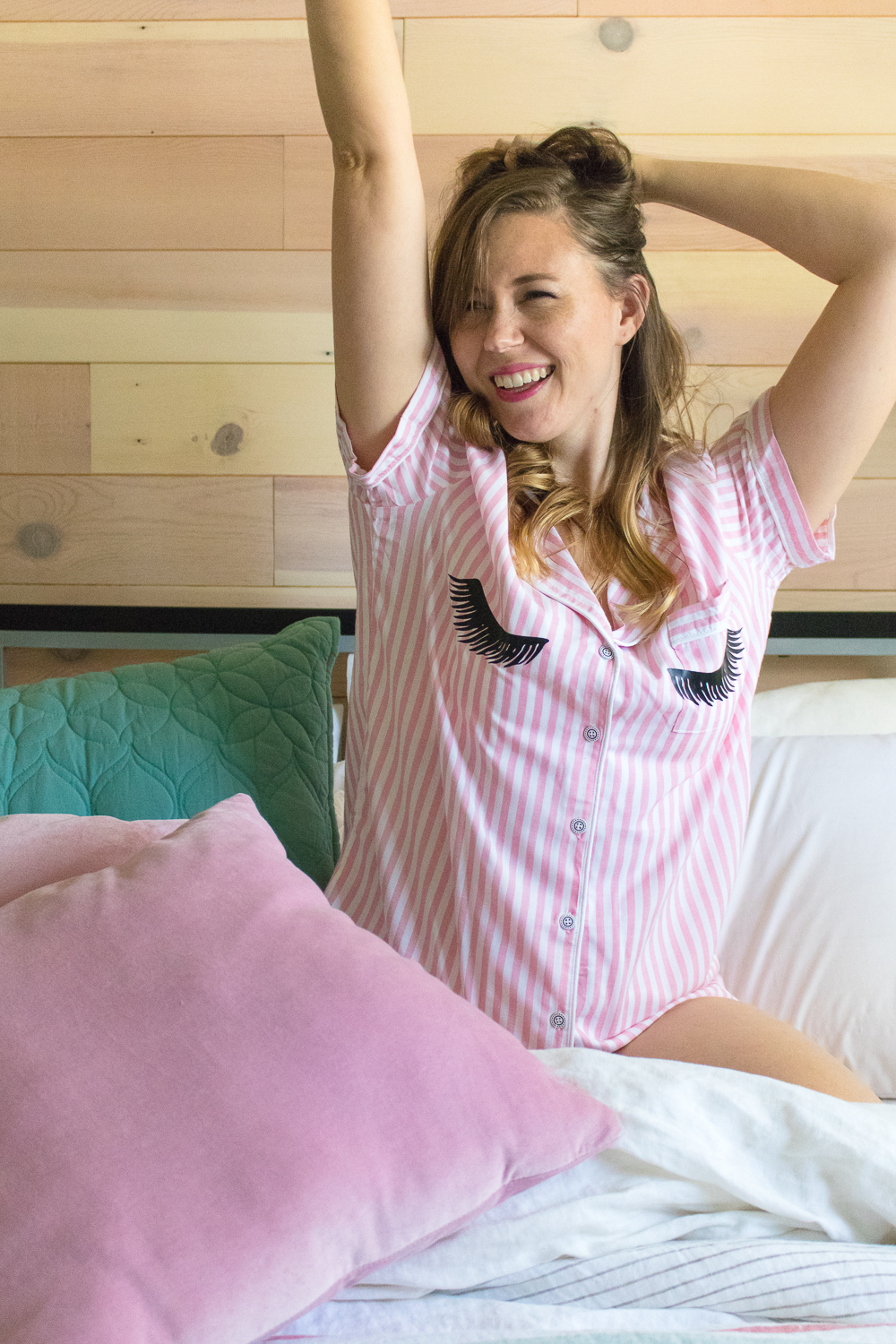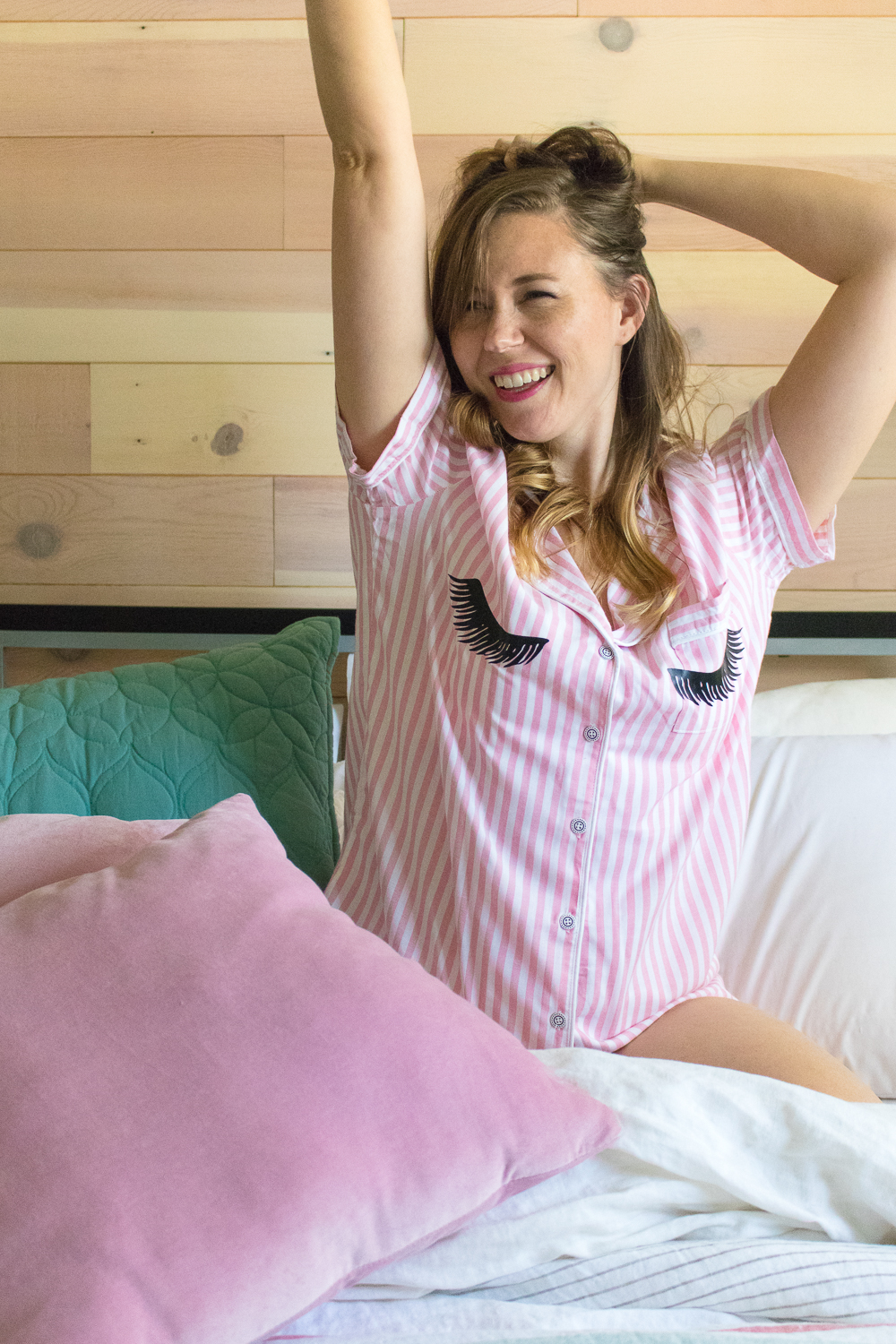 Working from home means I don't wear real pants very often. #noshame
Seriously though, I mostly work in comfortable clothes like t-shirts and yoga pants because I'm crafting on the floor half the time, after all. Contrary to popular belief, people from home don't wear their pajamas all day, ha. If I did though, I wouldn't mind wearing my new eyelash pajamas all day, everyday! I gave a set of comfy PJs a quick makeover with my favorite craft supply (vinyl) and they were ready to wear in minutes.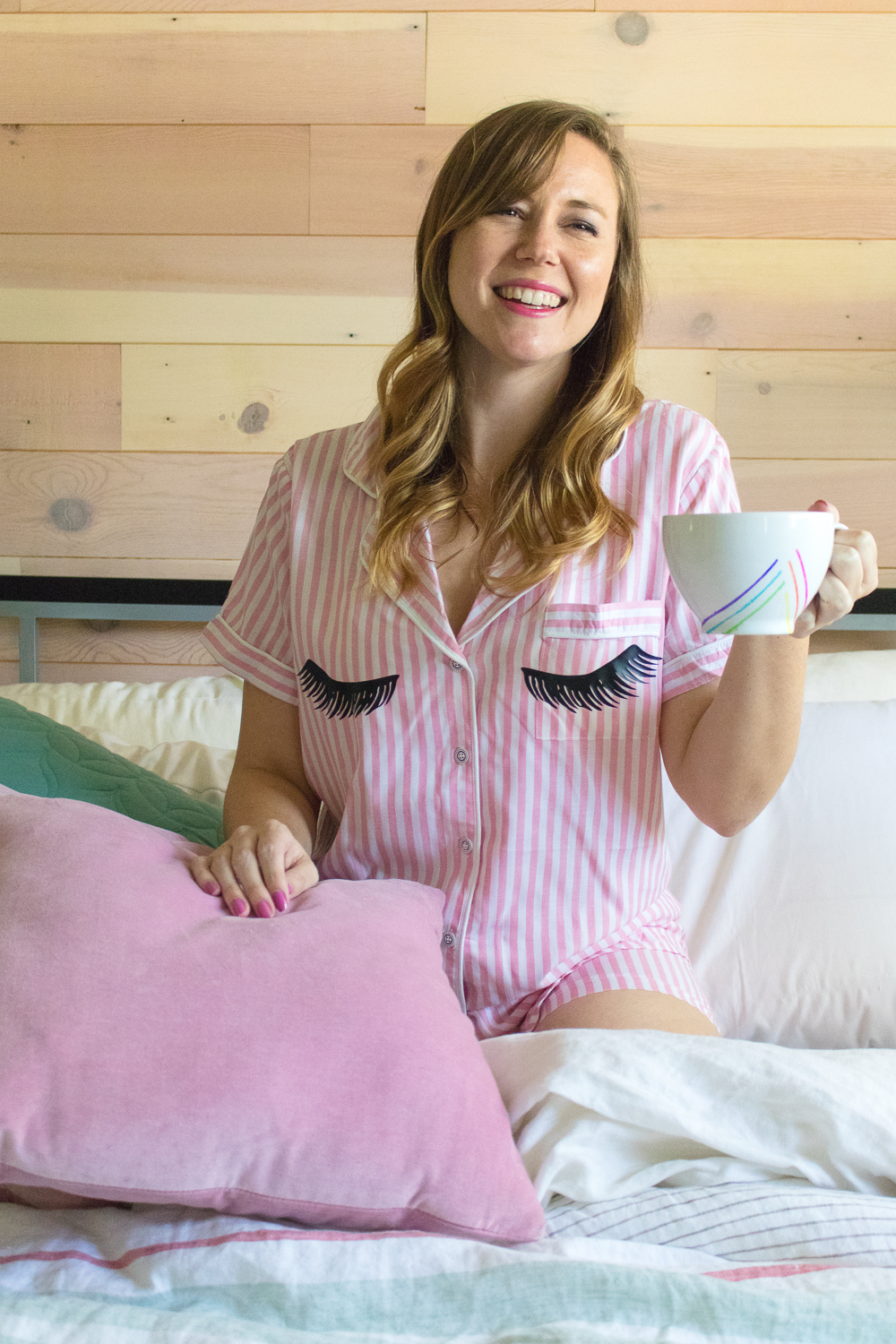 It may be winter, but our apartment stays mostly warm in California, so sleeping in shorts is no biggie. This simple pink striped pajama set is comfortable and lightweight, but I had to give them a little homemade touch and loved the look of an outstanding set of eyelashes. Since iron-on vinyl is permanent, this pajama set washes well and should last well over time. All around, these are my new favorite "jammies!" I've included the template for these big, full eyelashes below so you can make your own with a cutting machine or just by free-hand cutting the vinyl. Although, I do highly recommend a cutting machine like a Cricut because it is the easiest way.
Can you spot the Club Crafted projects in this photo? That rainbow striped mug is a recent DIY! Plus, you can see how we made a renter-friendly plank wall last year.
Pajama set
Black iron-on vinyl
Cutting machine (or craft knife)
Iron
Dish towel
Step 1: If using a cutting machine (which I recommend), upload the cut file and adjust to size as needed to that each eye is about 4 inches wide. This can vary depending on your size – I used size medium pajamas.
Step 2: No need to mirror the image because it's identical. Place the shiny side down and cut the pattern on the vinyl. Weed out negative vinyl and cut between the eyes so that you have two pieces.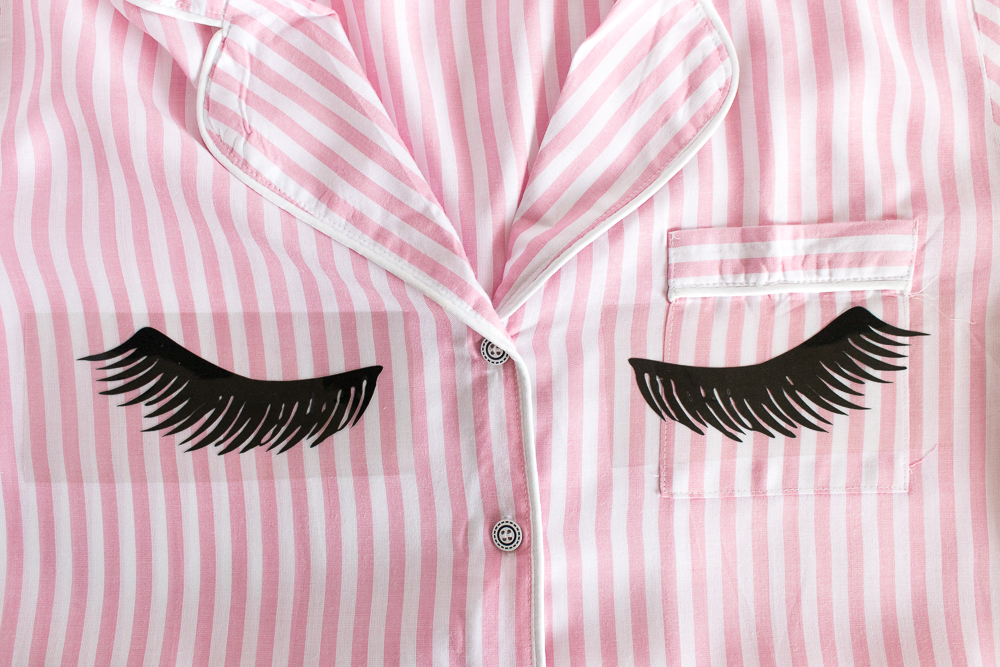 Step 3: Place the eyes over the breast area of the pajamas and use a ruler to check that the eyes appear lined up and equally spaced from the middle. It's OK to layer it on a pocket (as I did above).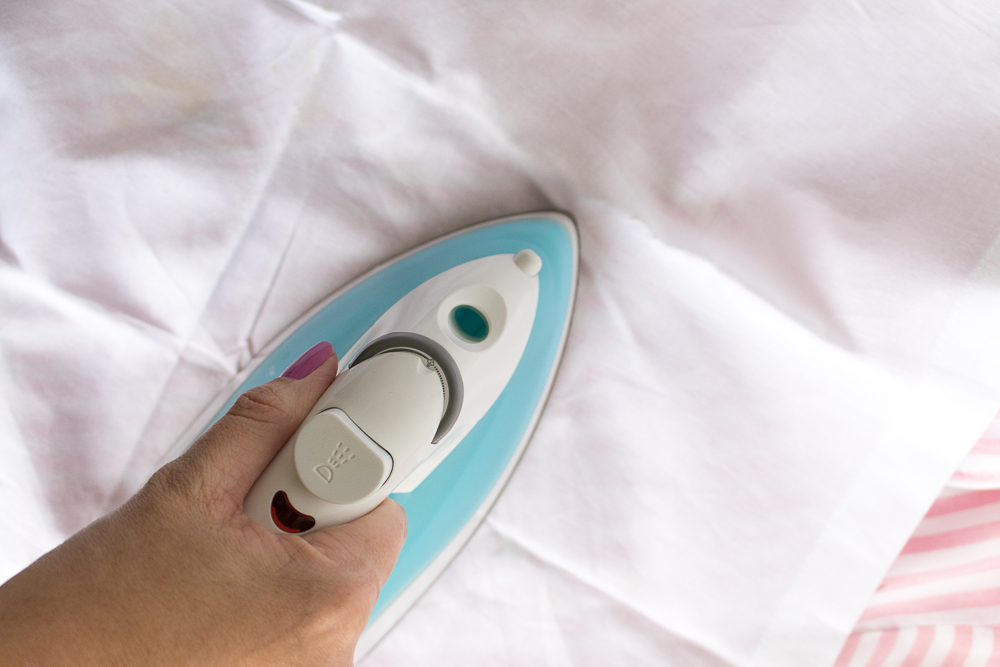 Step 4: Cover the vinyl with a dish towel or pillowcase and iron on a cotton setting with no steam, slowly moving the iron back and forth until the clear backing peels away easily.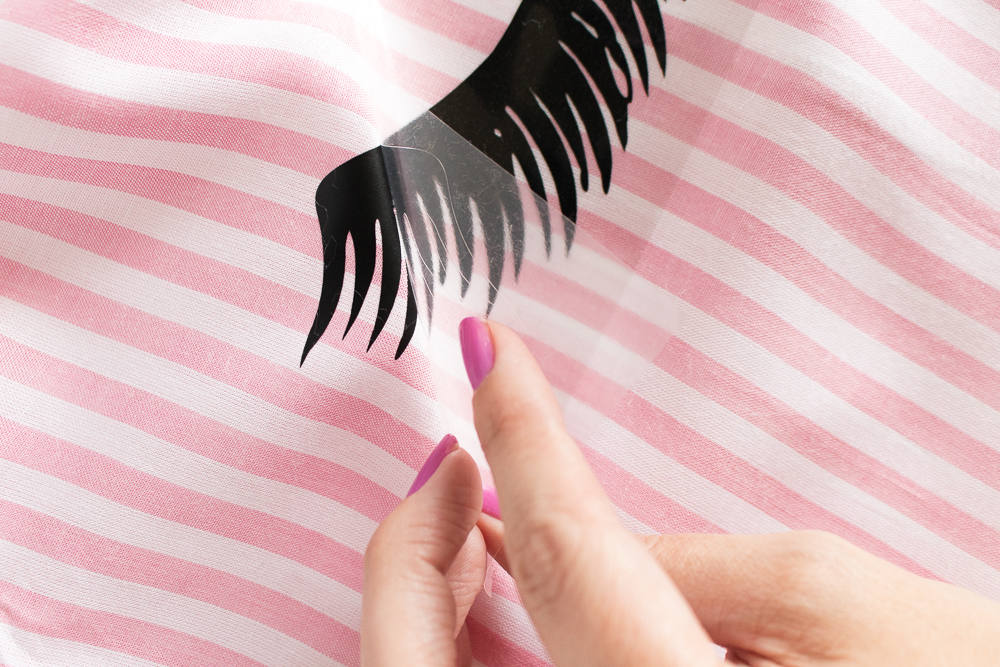 Step 5: Peel away the backing to reveal the ironed-on eyelashes.
For best results, wash pajamas inside-out.
Andrew said it looked like my boobs have eyes ? but I still love them!