/
DIY Colorful Reindeer Garland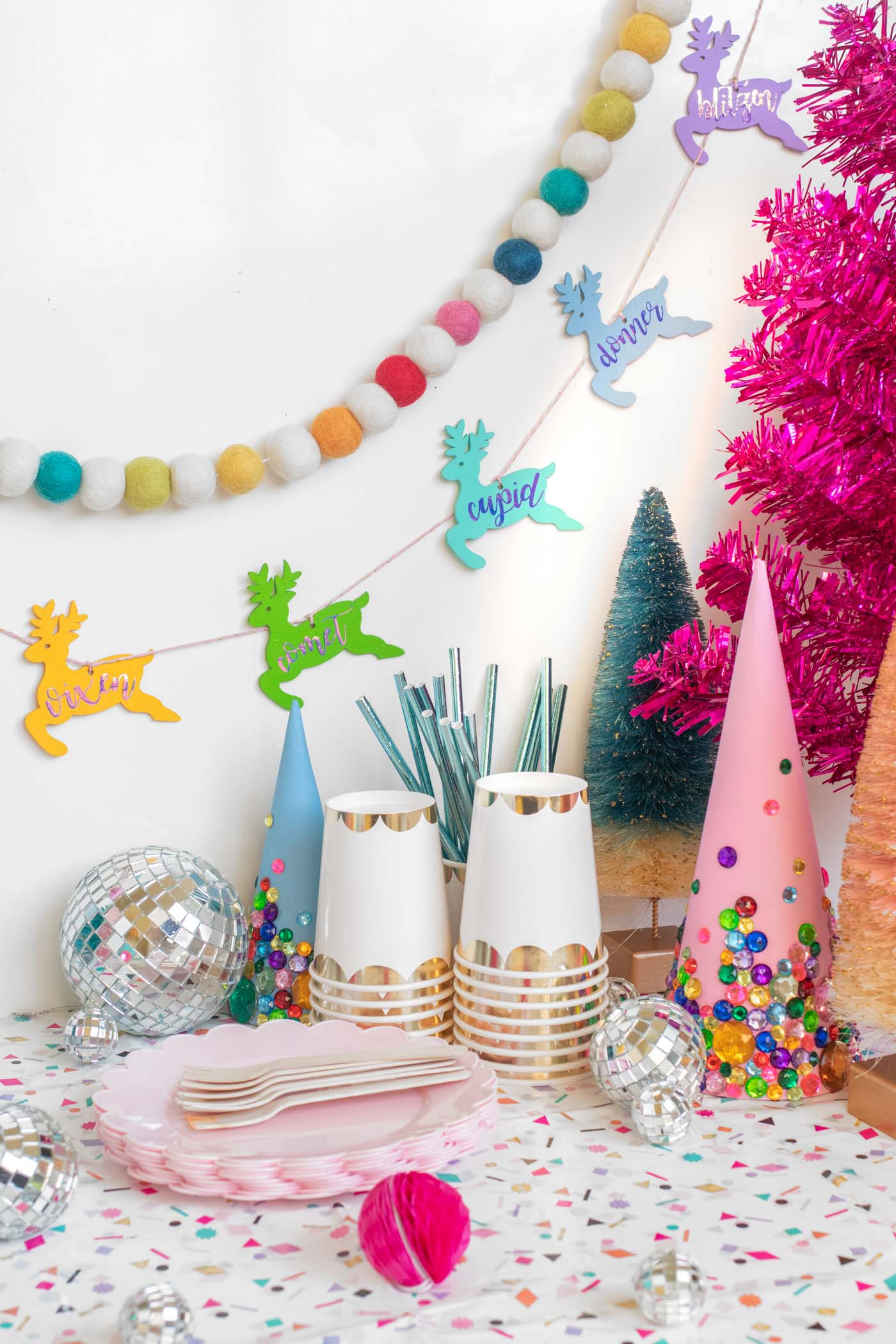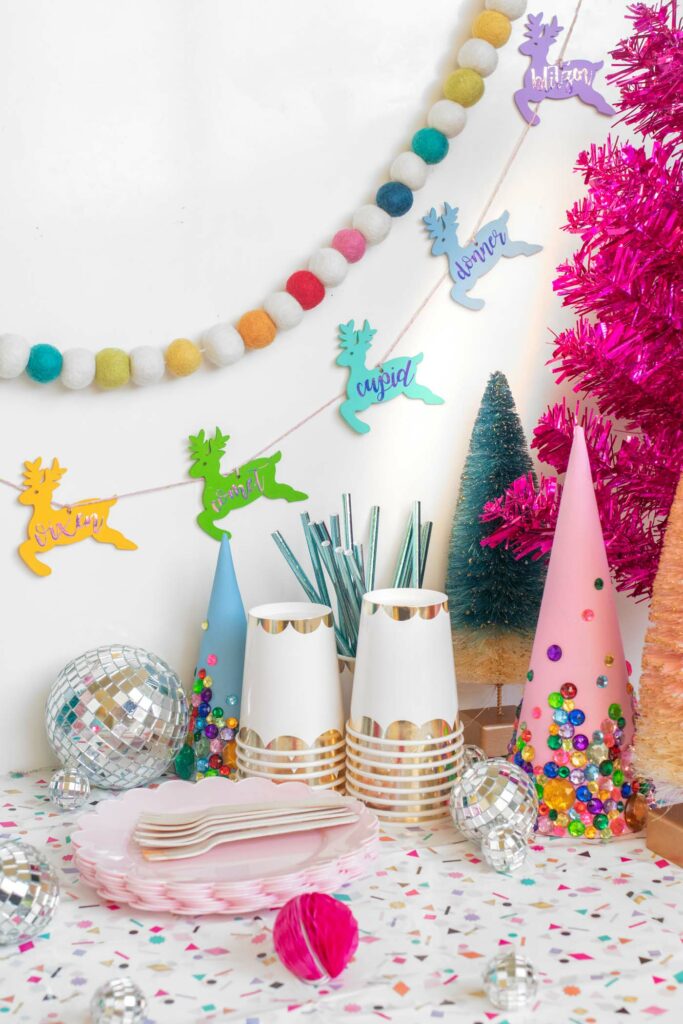 Every holiday could use a little more rainbow, amiright?! As I started thinking about Santa's reindeer – as one does this time of year – I thought it would be fun to make a colorful reindeer garland named for each of the reindeer! Using a rainbow of paints and holographic vinyl, I made this simple holiday garland. It's the perfect size for stringing across a mantel or shelf, or you can pull it out for your upcoming holiday party. Either way, you'll be singing Christmas songs!
Psst, do you spot the rhinestone trees I shared on the blog recently?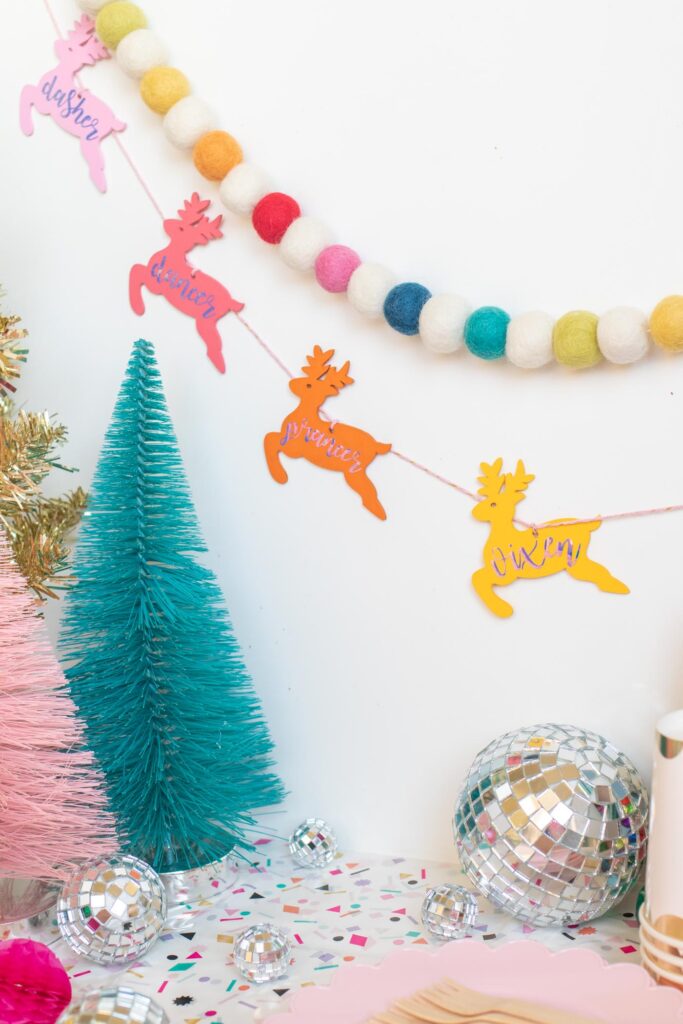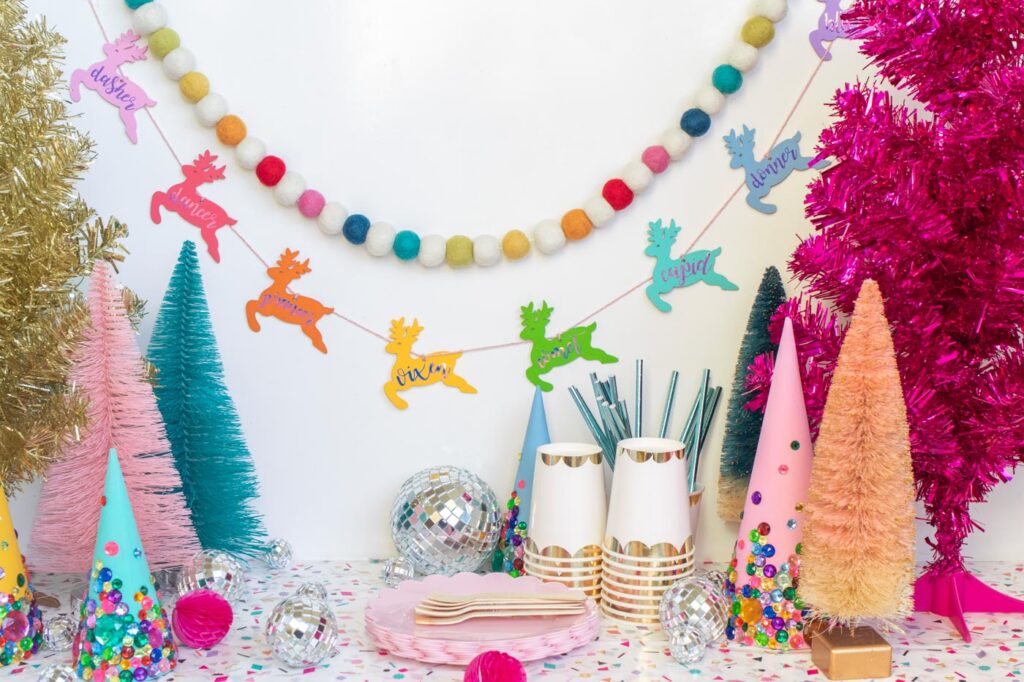 I spaced out the 8 reindeer along my garland. Can you name all of Santa's reindeer?! We have Dasher, Dancer, Prancer, Vixen, Comet, Cupid, Donner, Blitzen. If you want to add more, I'm sure you could add Rudolph too! Even if you skip naming them with vinyl, a colorful reindeer garland painted as a rainbow is perfect for your holiday decor this year.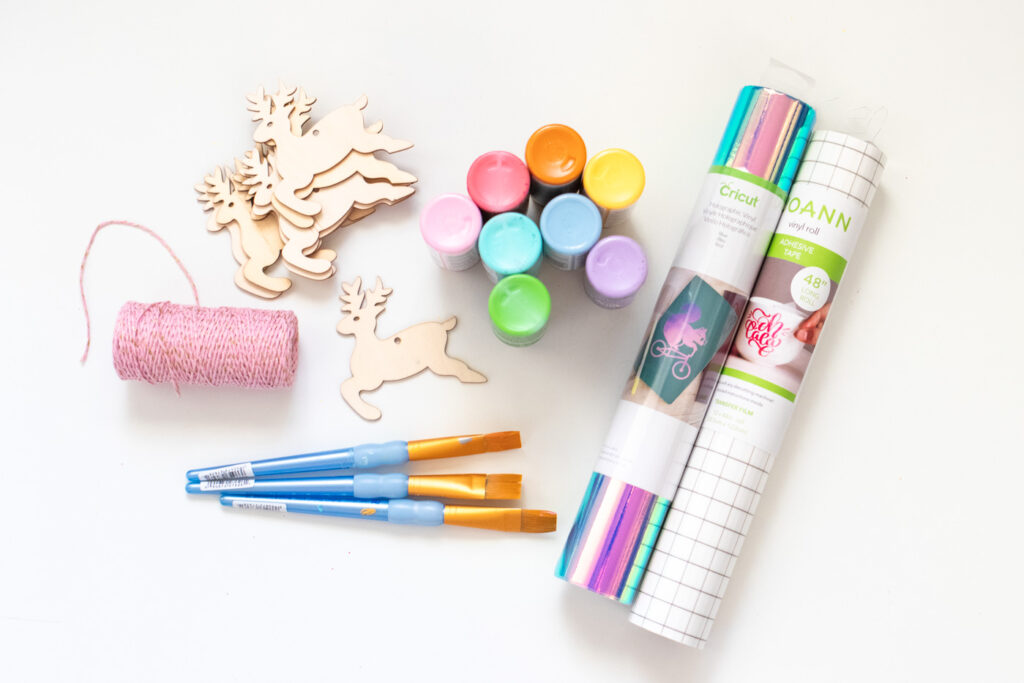 Supplies:
Wooden reindeer cut-outs (8 pieces)
Acrylic paint, 8-color rainbow
Paintbrushes
Twine
Holographic vinyl
Clear transfer vinyl
Weeding tool
Scraping tool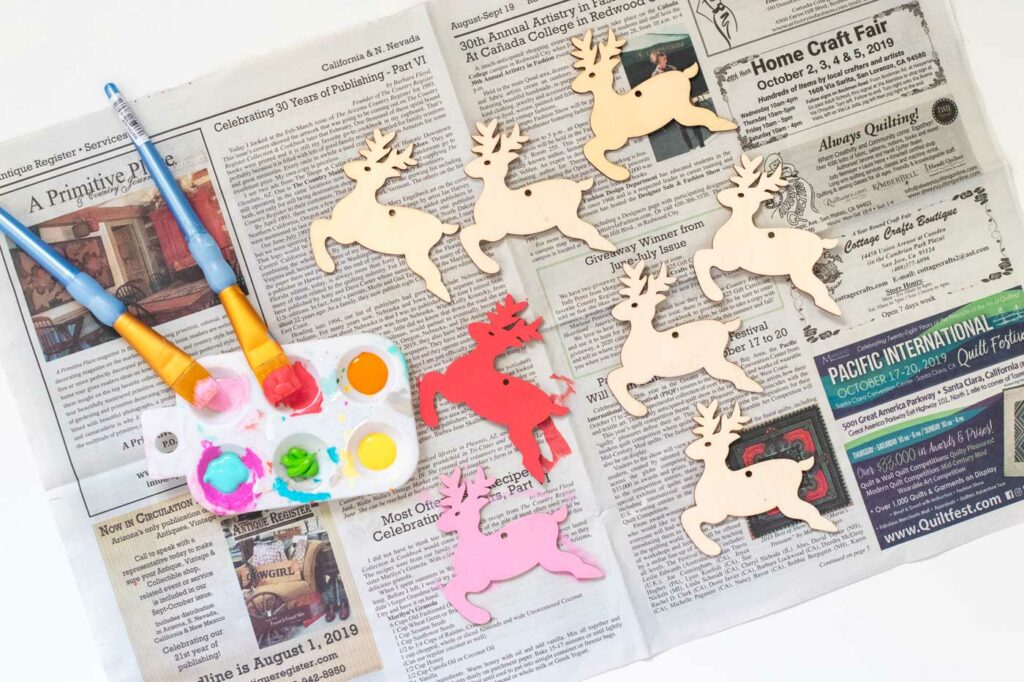 How to Make a Colorful Reindeer Garland
Step 1: Cover your work surface to protect from paint. Paint each reindeer a color of the rainbow. Let dry, paint the other side and add additional coats as needed.
Step 2: Open your machine's design software, such as Cricut Design Space. Create your text as desired and cut the names to the size of your reindeer ornaments.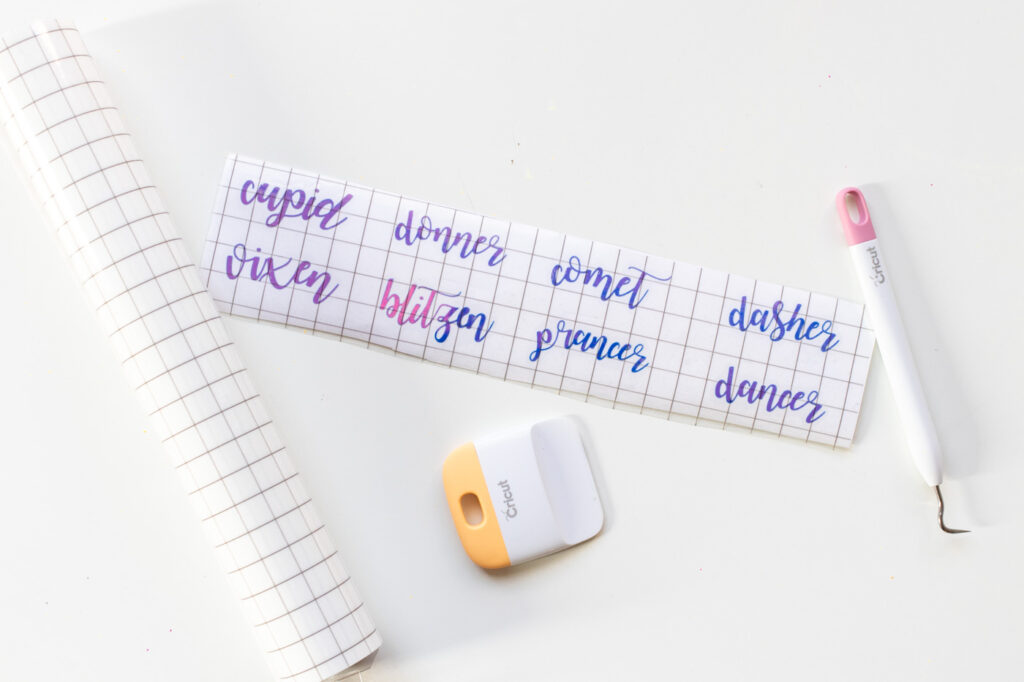 Step 3: Weed the design so that only the names remain on the vinyl backing. Cover with transfer tape and smooth with the scraping tool. Cut into individual stickers for each name.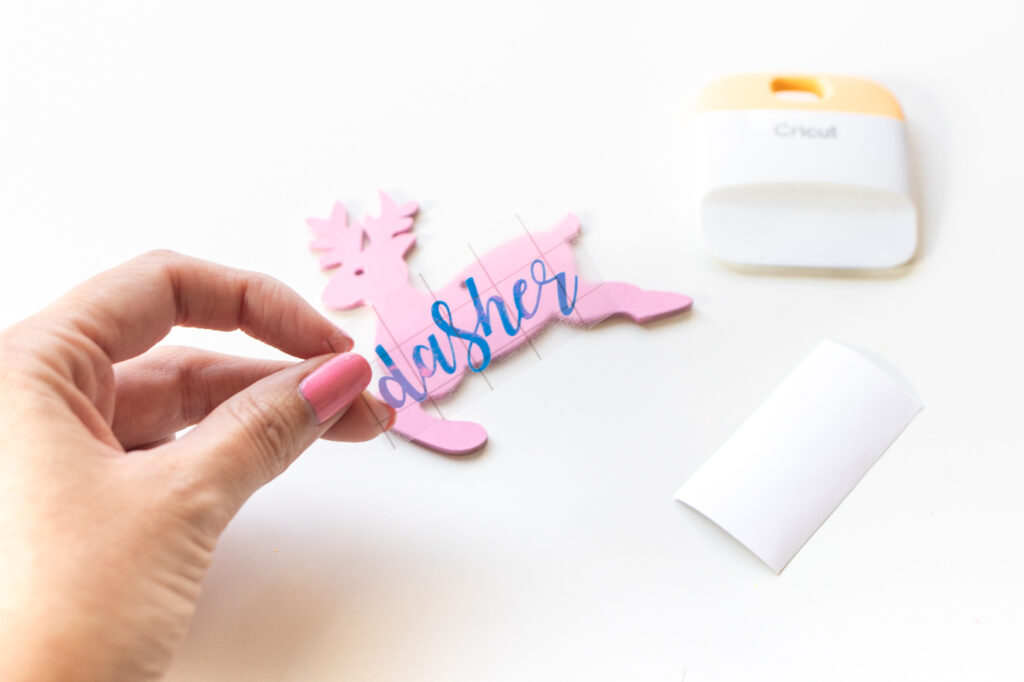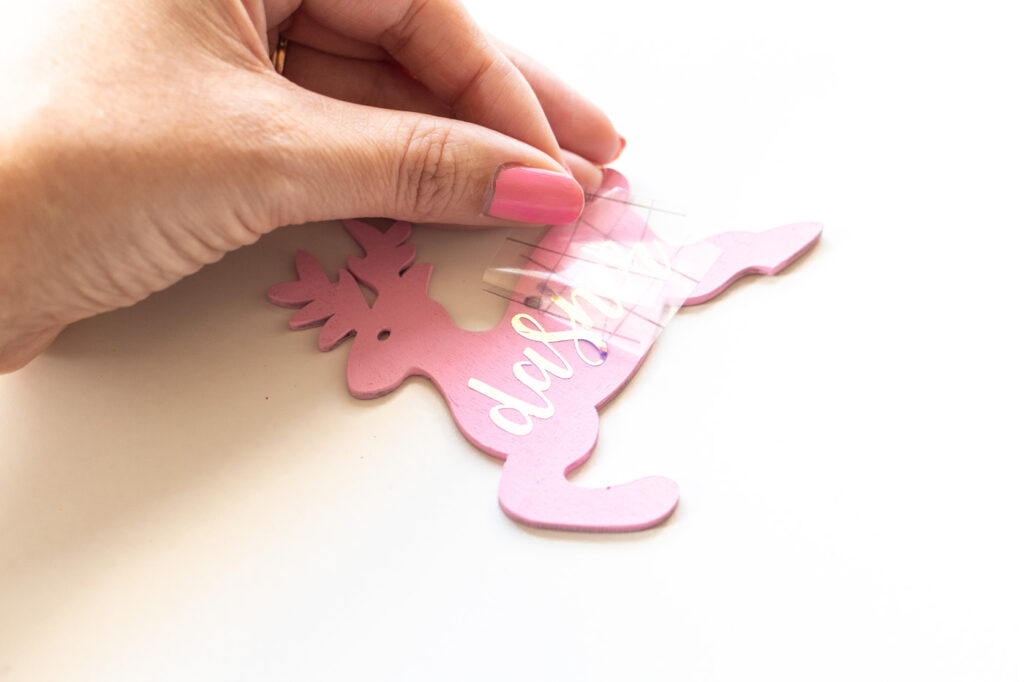 Step 4: Peel the vinyl off the backing. The holographic vinyl should be sticking to the transfer tape. Position onto the painted reindeer and smooth in place. Carefully peel away the transfer tape, leaving the name on the reindeer. Repeat with each reindeer!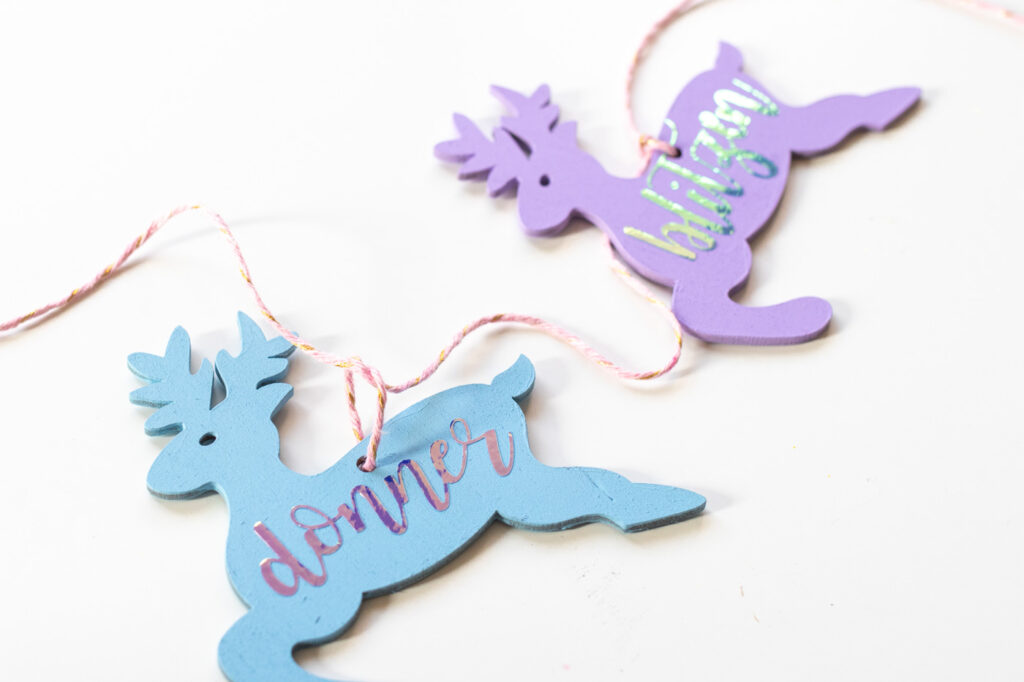 Step 5: Cut the string to your desired garland length. Thread the end through the opening in the reindeer ornaments. Tie a knot to hold reindeer in place and repeat every few inches so that the ornaments are evenly spaced across the colorful reindeer garland.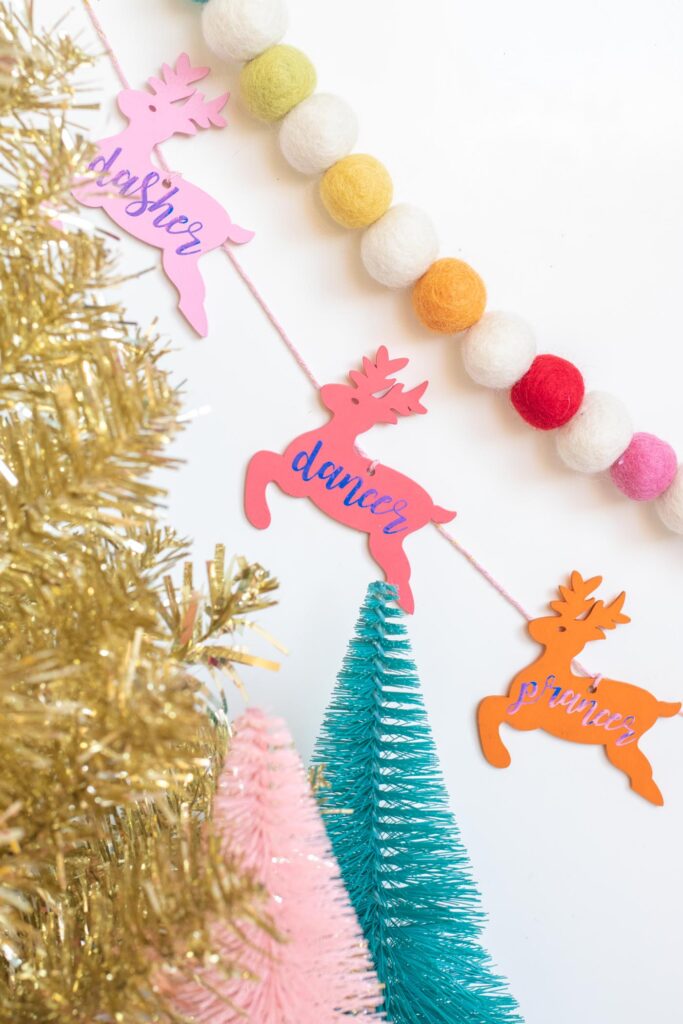 Time to hang it! Then you can simply wrap it up to store it away for next year! How will you display your rainbow reindeer garland?