/
DIY Copper Pipe Tassel Necklace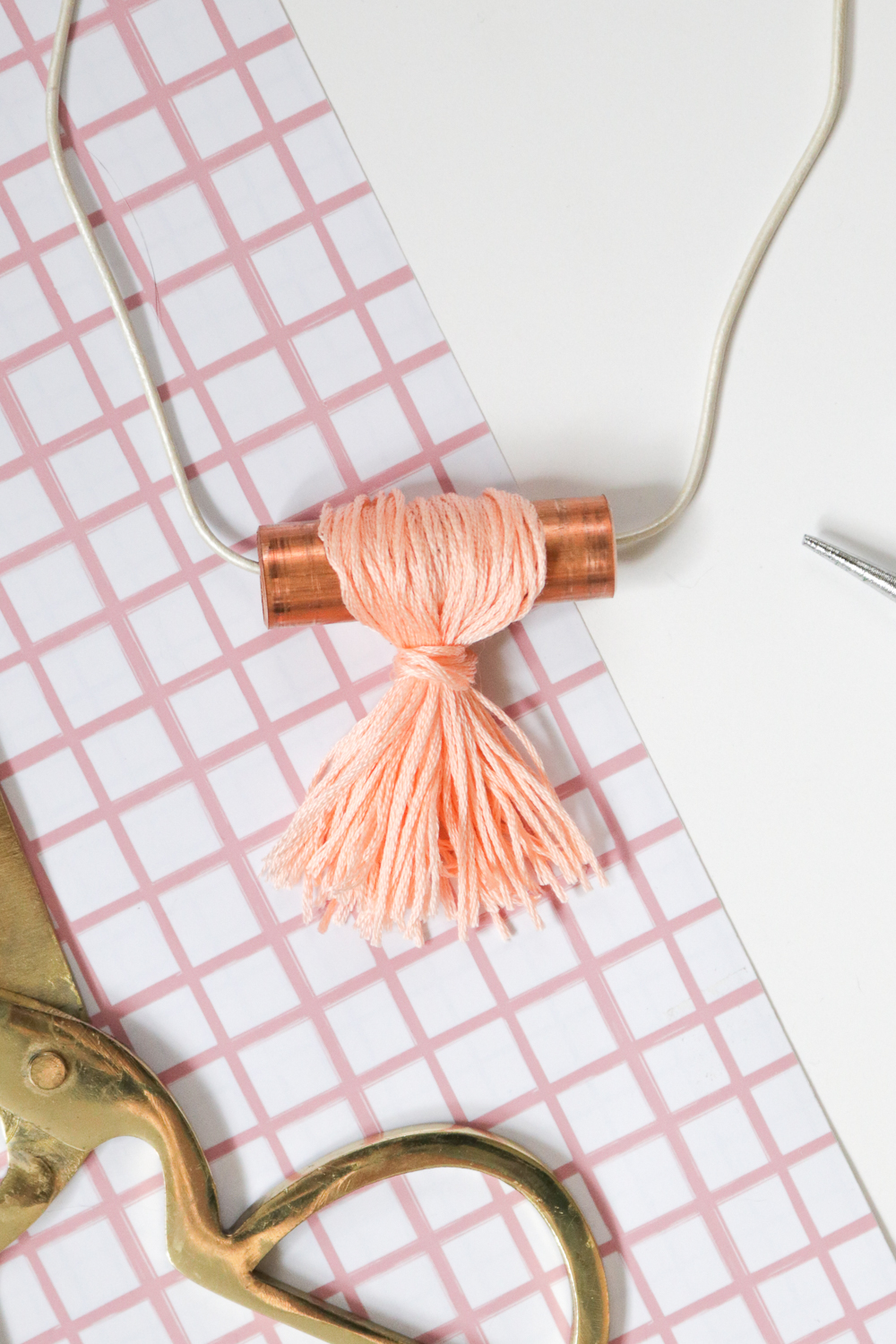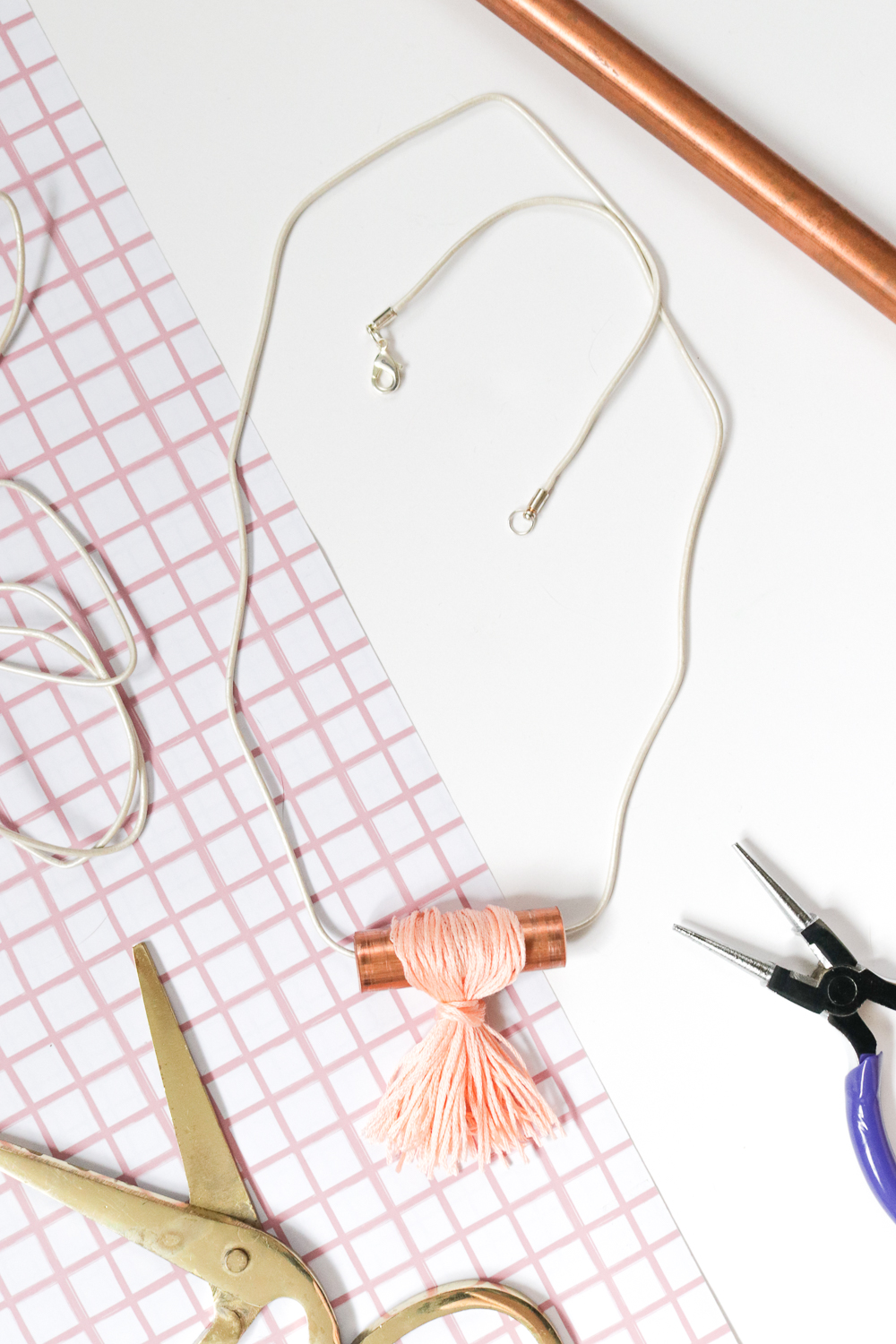 If you haven't noticed by now, I love copper. I love it in my home decor and my jewelry and pretty much anywhere else. I had a small amount of copper pipe left in the house from a previous project, and I was looking for a way to use up the last of it when I realized it was time to combine my love of copper pipe with my love of tassels, thus creating this copper pipe tassel necklace!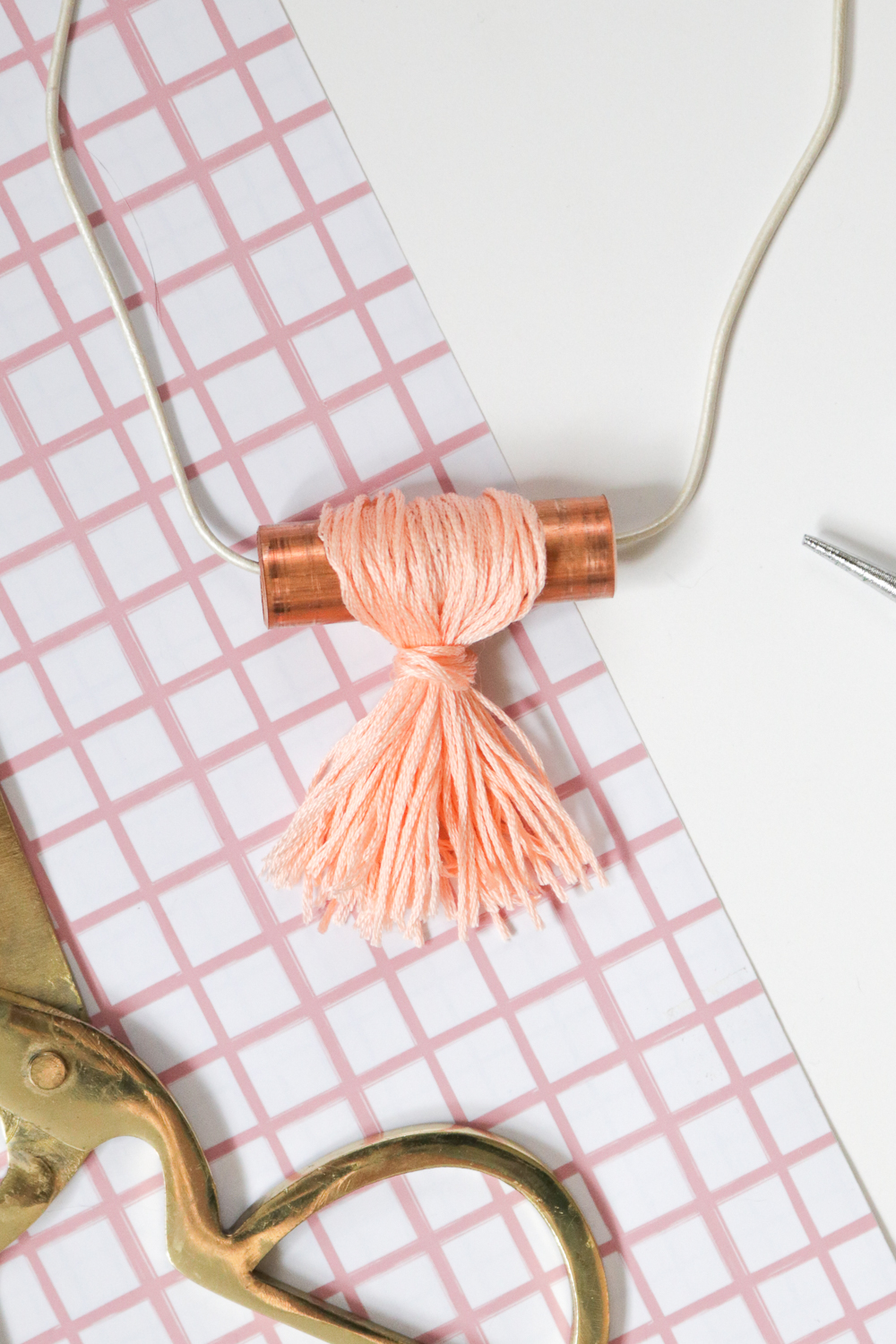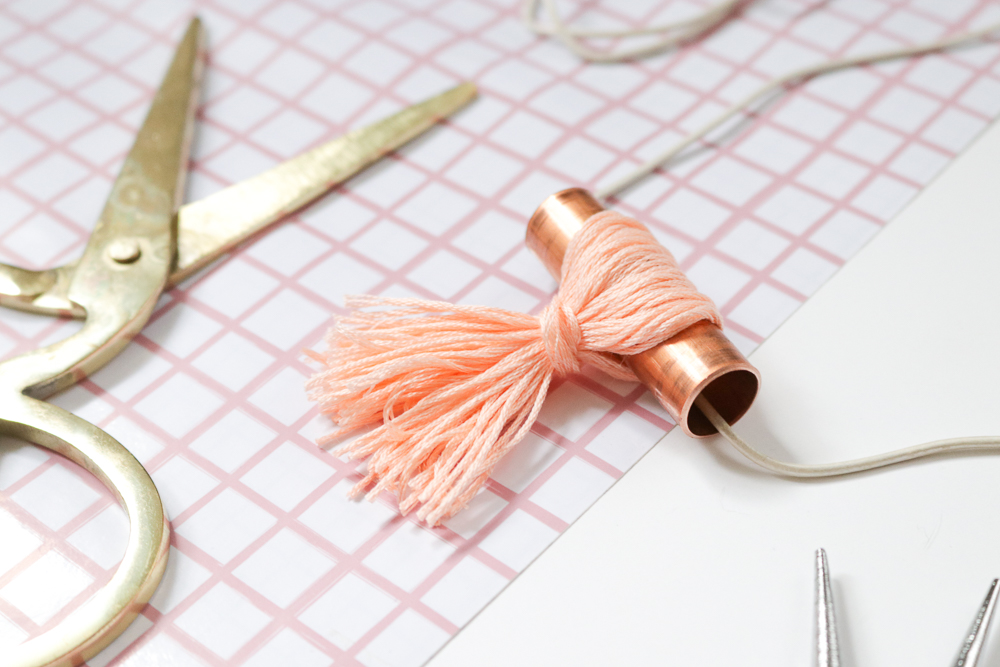 What's great about copper pipe is how versatile it is. I mean, who was the first person to realize it was great for so much more than plumbing? Whoever you are, you're brilliant and I thank you.
I'm a fan of just about anything metallic – copper, gold, brass, you name it. I softened it up with the blush-colored tassel that I made out of a small pack of embroidery floss. One little pack is the perfect amount for a tassel this size! Ultimately, it was also a really cost-effective project too because I already had supplies in the house from previous projects. I linked the items below so you can quickly gather the supplies need to make your own! Now, here's how to make one!
Time: 10 minutes
Supplies:
1-inch copper pipe
Pipe cutter
Embroidery floss (I used blush)
Scissors
E6000 glue (or similar)
Leather cording
Cording ends
2 jump rings
1 necklace clasp
Step 1: Use the pipe cutter to cut the pipe to approximately 1 1/2 inches.
Step 2: Cut a piece of embroidery floss that is about 6-8 inches (does not need to be exact). Set aside.
Step 3: Spread a very small amount of glue on the top of the copper pipe (only on the top). Begin wrapping the remaining embroidery floss around the pipe with about 2 inches hanging down, using your fingers as a guide. Continue wrapping until you've used all of the pack of string. The glue should hold it in place.
Step 4: Take the piece of embroidery floss that you set aside and wrap it around the string hanging from the pipe. Wrap multiple times and tie a knot to secure.
Step 5: Cut through the bottom loop of the embroidery floss to finish the tassel and trim as needed to even it out.
Step 6: Cut a piece of leather cording to your desired necklace length and thread through the pipe.
Step 7: Use the glue to attach cording ends to each end of the leather cording. Allow to dry and use round nose pliers or your hands to carefully attach jump rings to both sides. On one side, also attach the necklace clasp and close the jump rings.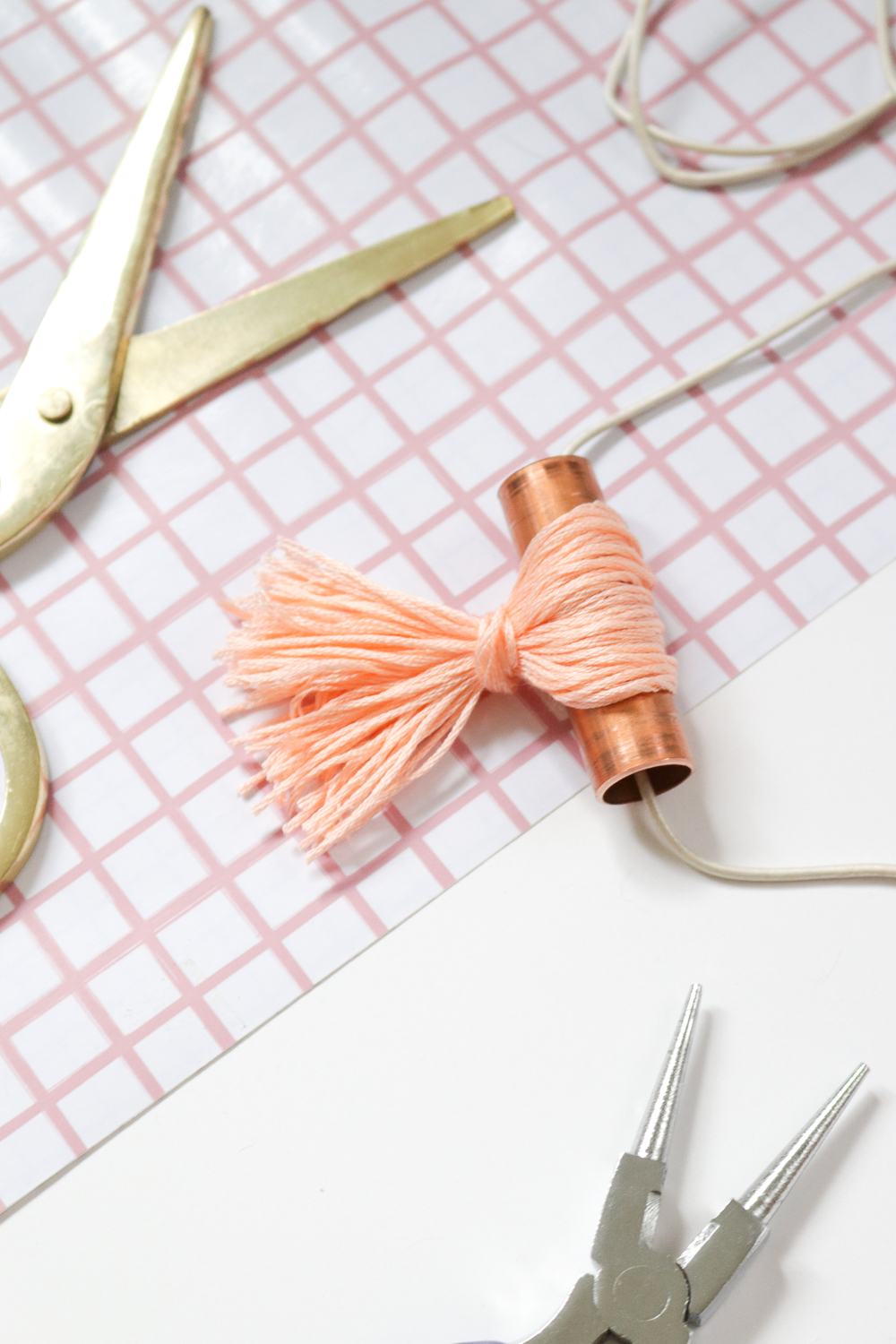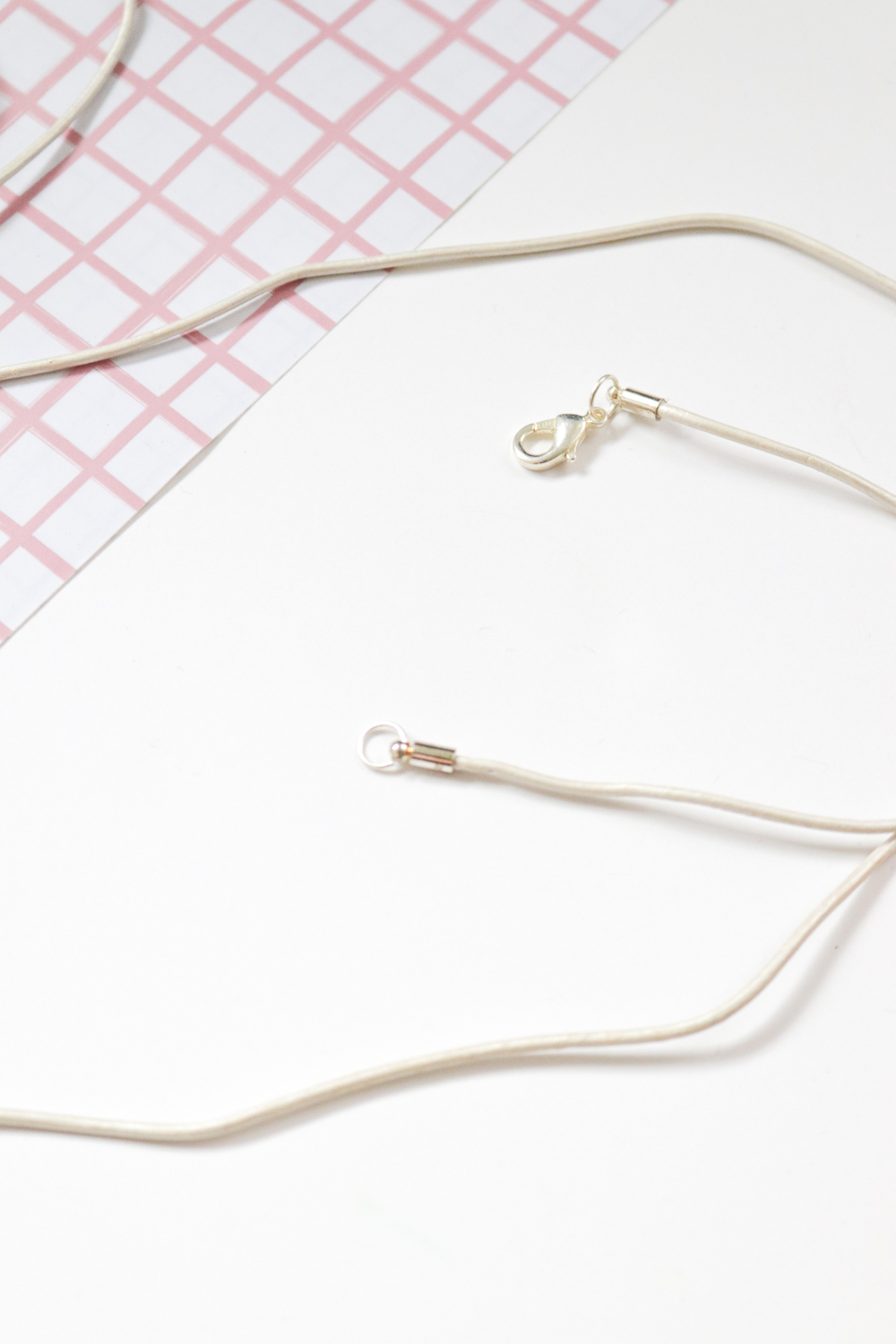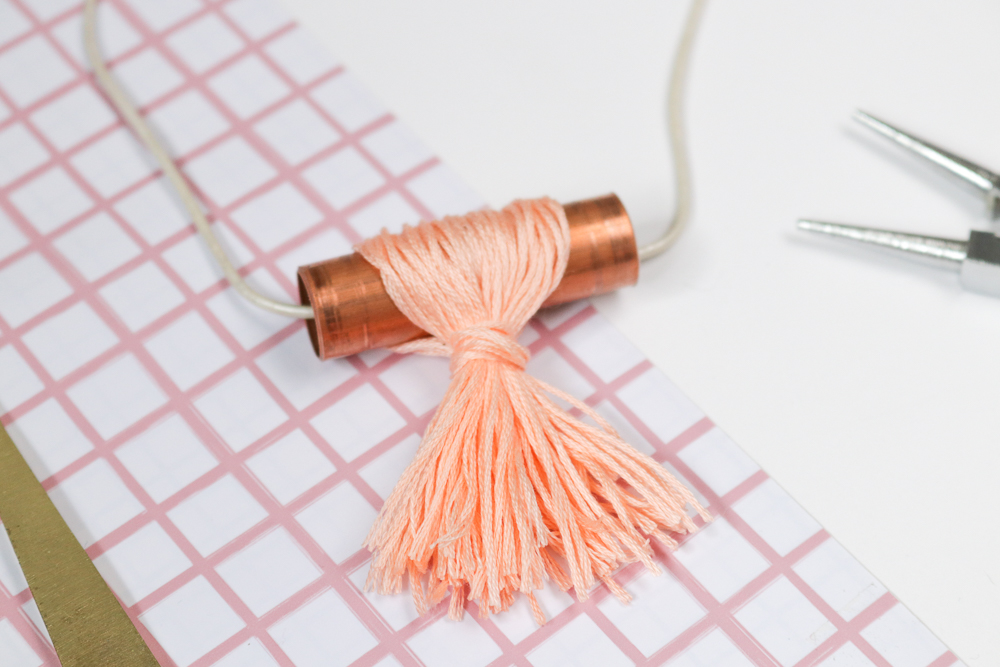 Once the glue is dry, the necklace is complete! Although a clasp is not entirely necessary for a long necklace, leather cording is too thick to simply tie in a knot, so how you secure the ends together is up to you.
I do love anything with copper pipe, so it's a fun addition to my jewelry collection!