/
DIY Christmas Light Towels [+ a Video!]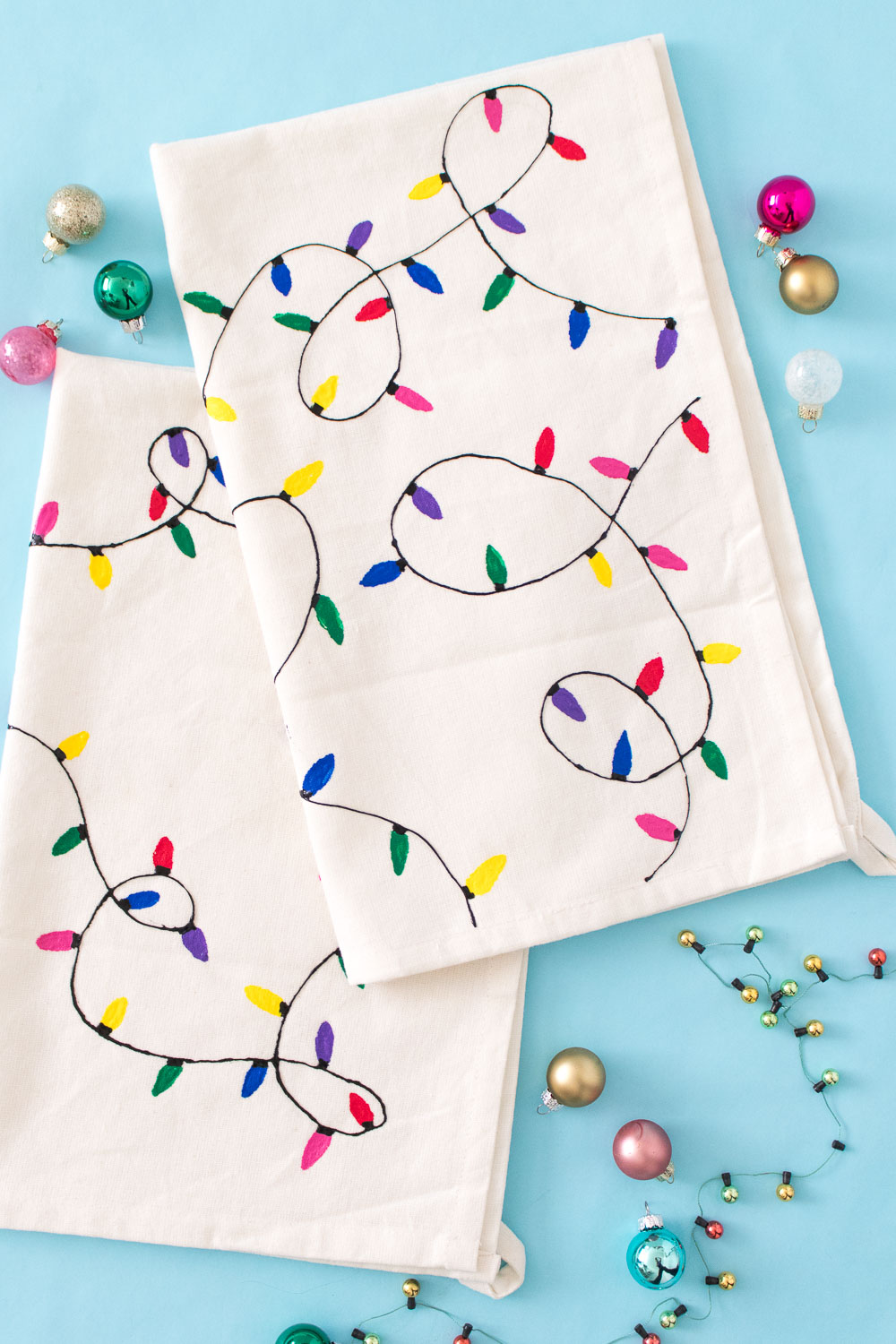 The following post is sponsored by Tulip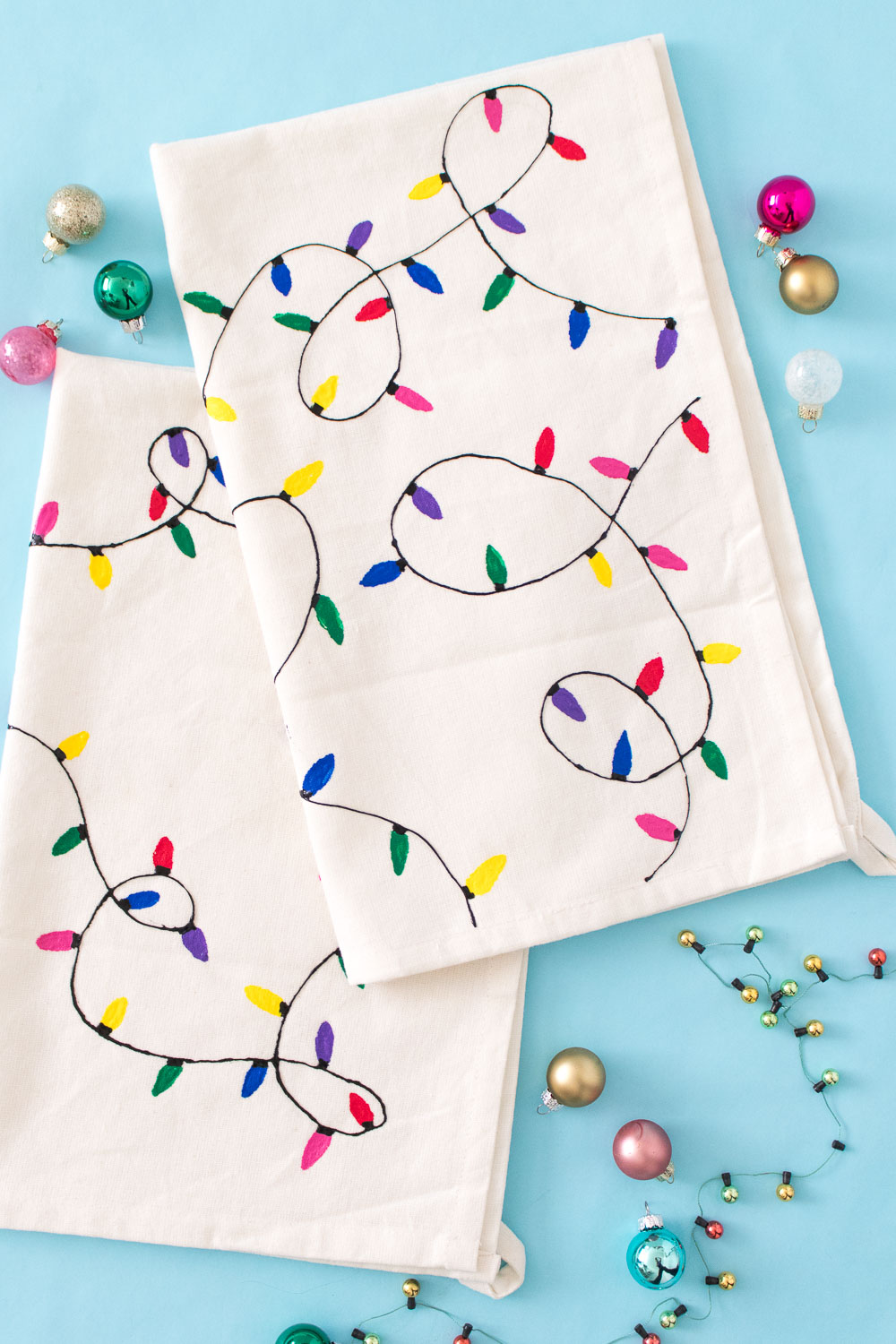 By now, you probably know I've embraced the Christmas spirit! It looks like Christmas threw up in my apartment and I LOVE IT. Since the kitchen in my home is often overlooked for Christmas cheer, I thought I'd bring some in the form of dish towels and share a new video with you guys. These festive DIY Christmas light towels are painted with Tulip Dimensional Fabric Paints so they're durable, washable and, most importantly, colorful! Christmas lights are quite possibly my favorite thing about the season, so it seemed like the perfect way to decorate.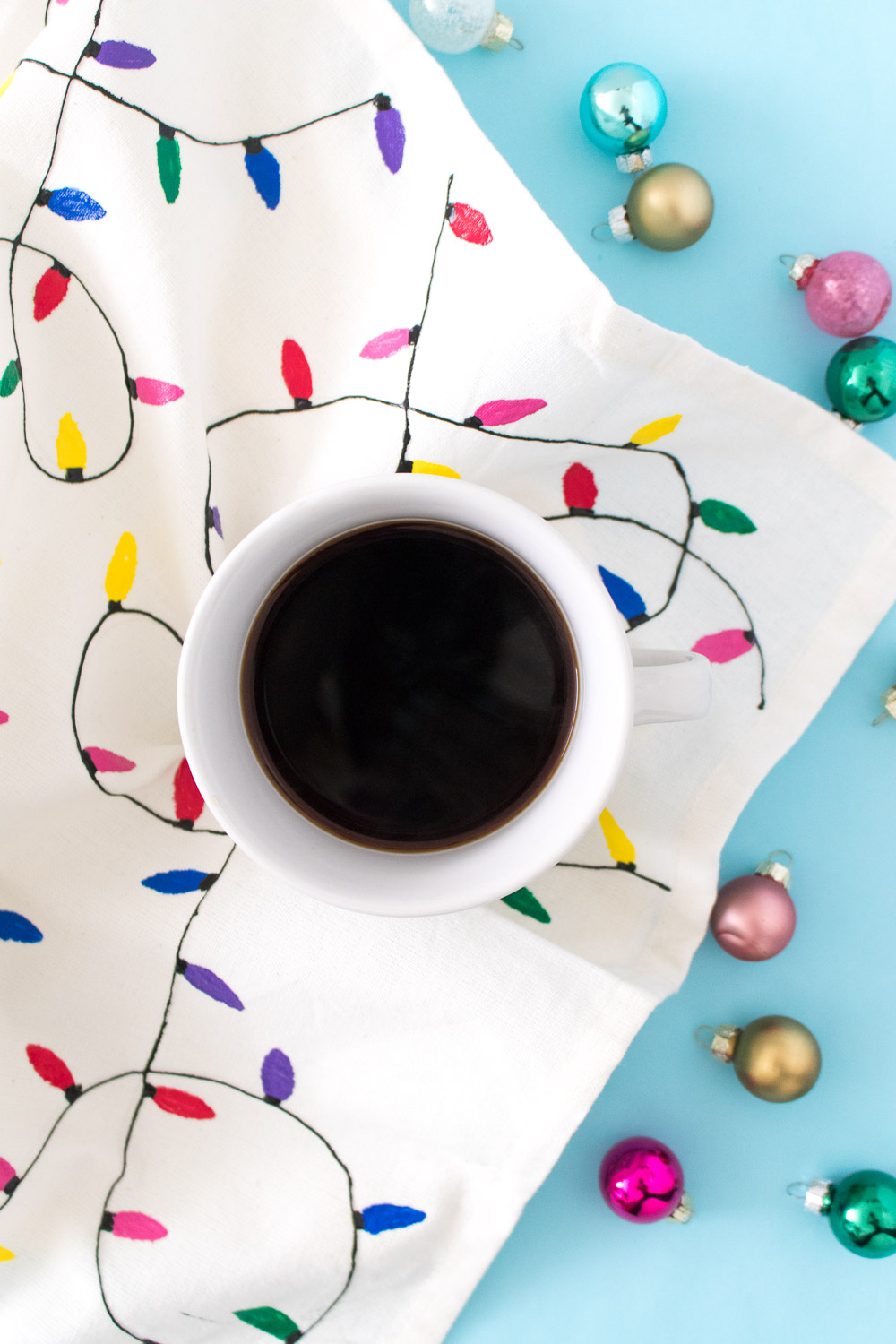 I can't wait for the day I have a home to wrap in lights for Christmas. When I was a kid, my mom would drive me and my friends through areas with a lot of Christmas lights because I loved seeing them, and because we lived in a secluded area, there weren't many decorated houses in our neighborhood. Even today, I will go out of my way to look for Christmas lights. Can you tell I love this time of year?!
Check out my latest video for the full tutorial!
Time: 15 minutes
Supplies:
Dish towels, ironed and free of creases
Pencil
Tulip Dimensional Fabric Paint, black and assorted colors
Step 1: Fold the dish towel in half and lay on a flat surface. Use the pencil to draw the light cord, making loops across the towel in two rows.
Step 2: Trace the pencil marks with black Tulip paint.
Step 3: Determine your desired order of colors. Every approximate inch along the black cord, paint an oval shape, alternating colors all the way across the towel. This creates the colored "bulbs."
Step 4: Once all of the bulbs have been painted, use the black paint again to connect the bulbs to the cord, painting a small square "fixture" over the top of the oval.
Set aside to dry overnight before using.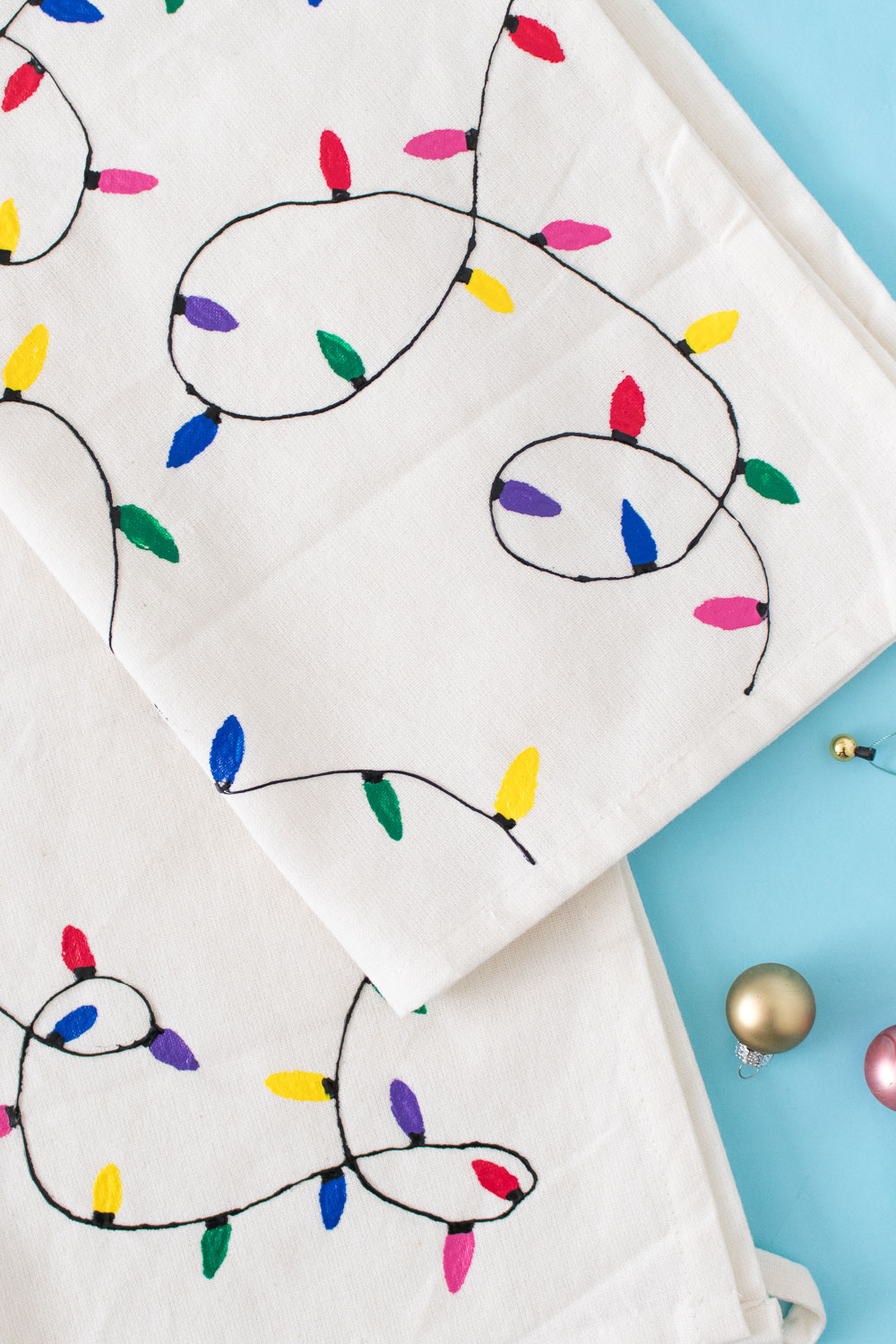 Luckily, you can wash, dry and reuse these towels without any issues! Fold them up and drape them on a towel bar, or wrap them up for cute holiday gifts perfect for anyone!
Thank you to Tulip for generously sponsoring this post. All opinions are my own. Thanks for supporting the brands that keep Club Crafted sharing!