/
COVID Valentines! // Printable Soap Valentines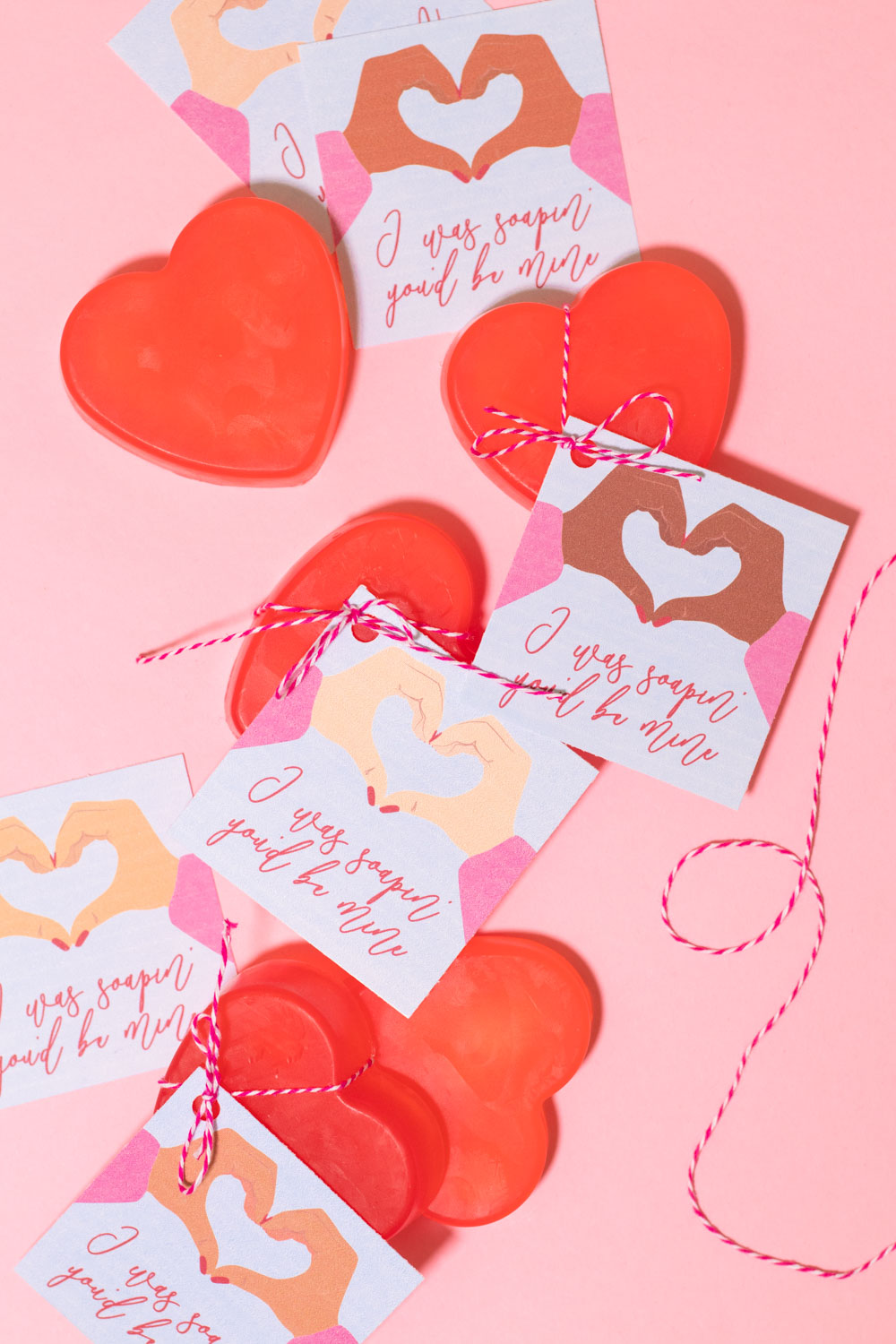 If you told me a year ago I'd be making COVID valentines, I certainly would not believe you. Yet, here I am almost a year into this pandemic "quarantine" making printable soap valentines for COVID (after all, might make these crafts useful). Now, I don't want you to think I'm making light of such a dire situation – I'm just here to attempt to bring a little cheer to Valentine's Day when so many are still deprived of seeing their loved ones. With any hope, you've found this post LONG after this pandemic has ended and you just want to give out these printable soap valentines for fun. These free printable valentines come in multiple skin tones, and you can simply pair them with your favorite soap to give out as gifts this Valentine's Day. Maybe that will mean dropping them in local friends' mailboxes, mailing them across the country or handing them out to your coworkers. Regardless, I hope you enjoy a little soap pun in your day!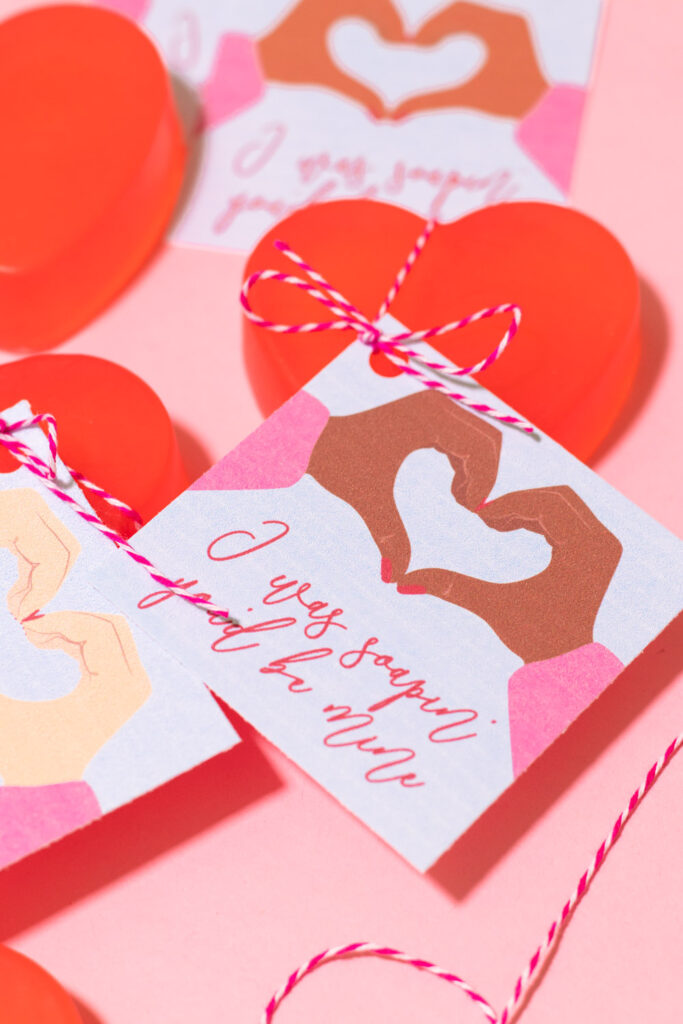 I was SOAPIN' you'd be mine! We could all use more soap these days, right?! I thought so. These easy DIY valentines are as simple as print, cut and wrap. Pick up a pack of your favorite soap (bar or pump) or make your own! For these COVID valentines, I melted a soap base with coloring and scent. Then I poured it into a heart mold. They were ready in less than 10 minutes! If you want to try something more complicated, there are so many ways to make cool soap! For example, my watermelon soaps are still a favorite.
To avoid being a downer, I did not want to specify on the printables that these are COVID valentines. Puns are way more fun! Head below for the link to download.
How to Print Soap Valentines for COVID
Supplies:
Cardstock paper
Paper trimmer
Hole punch
String
Soap bars or bottles
Step 1: Print about the above COVID valentines on quality white cardstock. Then trim them to size.
Step 2: Hole punch one corner. Then use string to thread it around a bar of soap or the top of a bottle. Tie in a cute bow. Ta-da!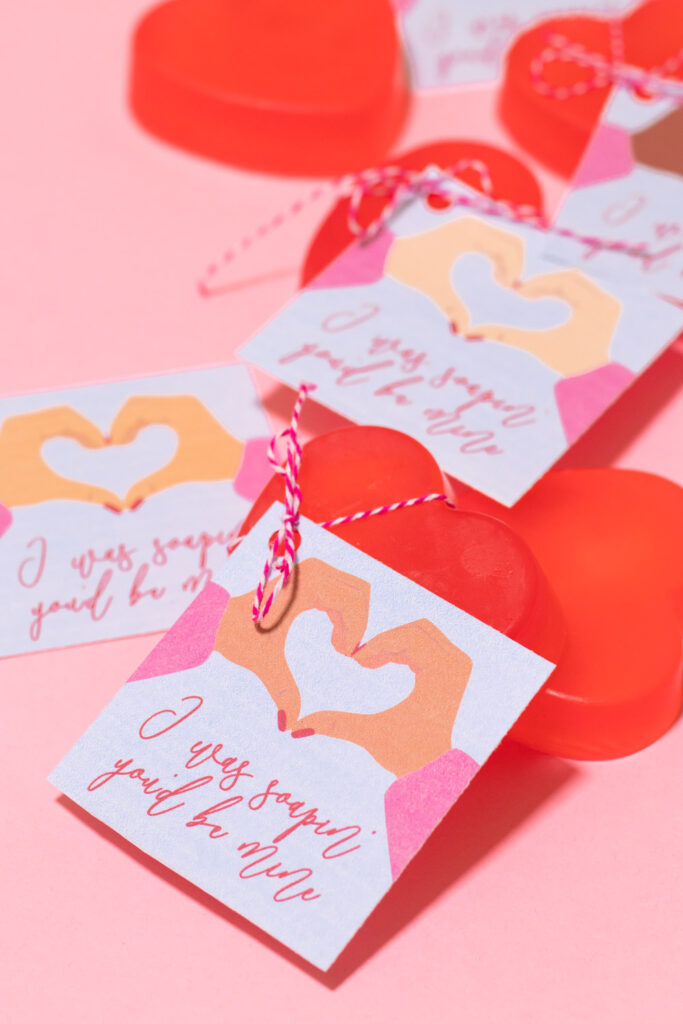 Want more printable valentines? Try my printable popcorn valentines or printable pin card valentines!
No matter how you're celebrating Valentine's Day this year, be safe! Wash those hands.