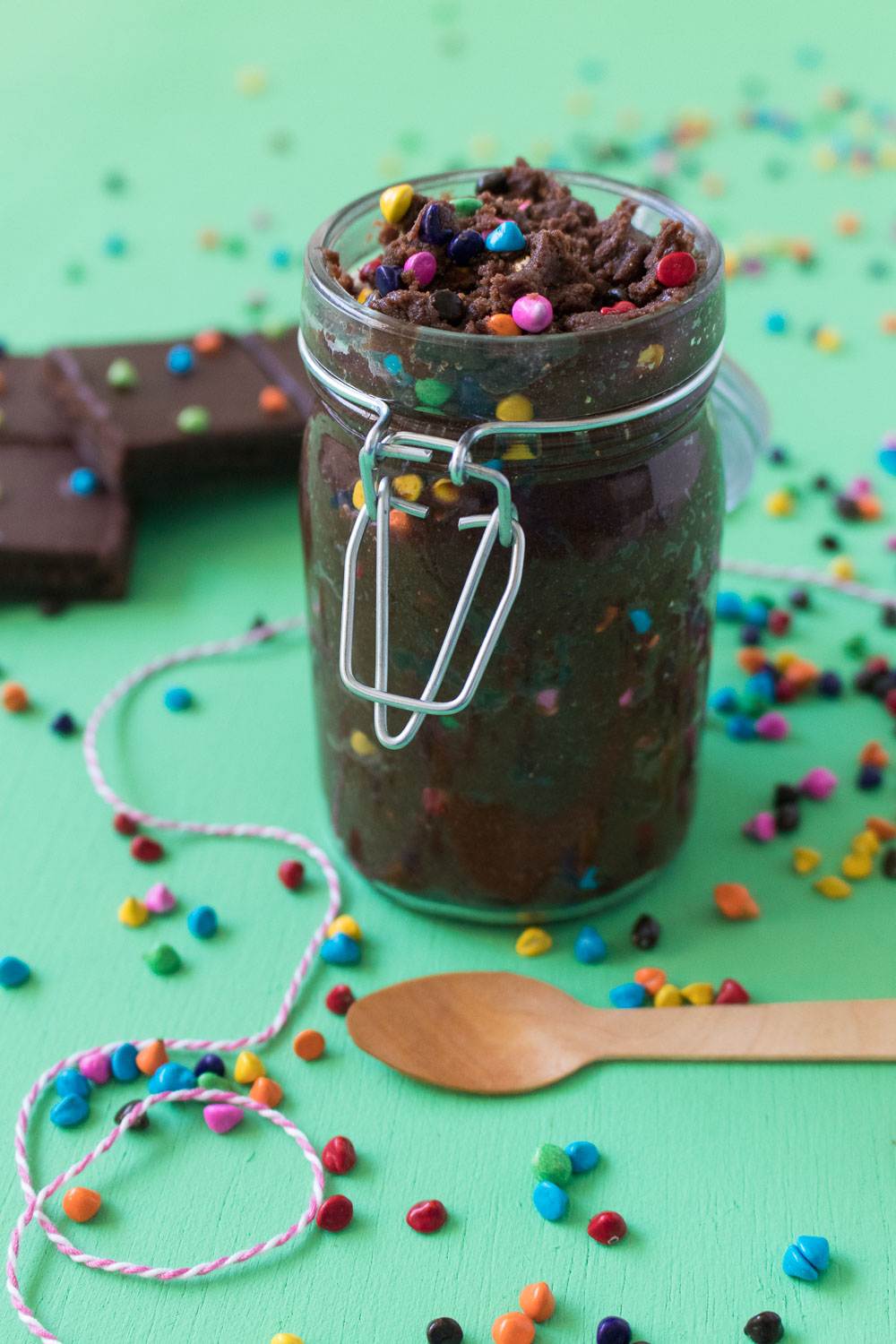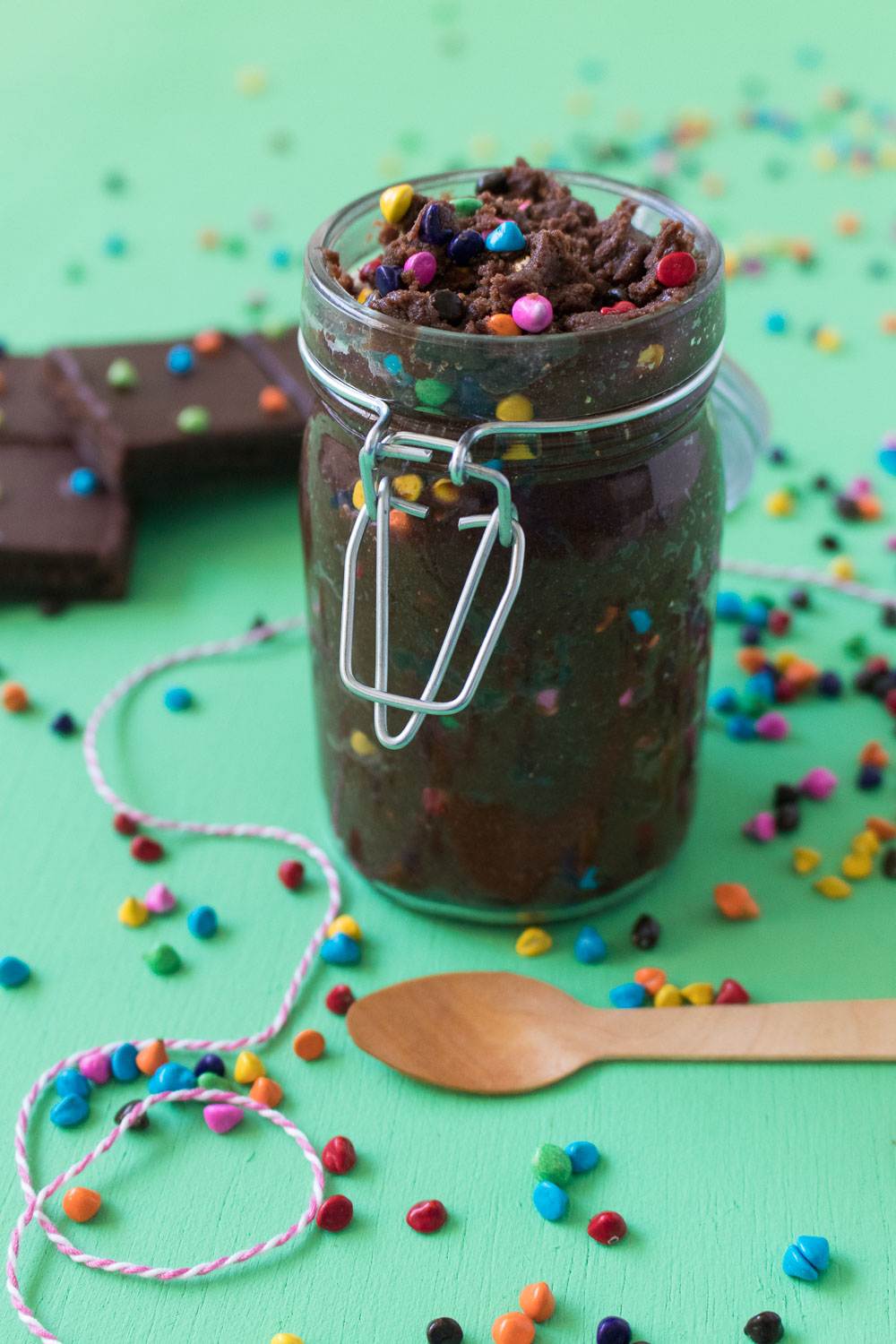 Needless to say, Little Debbie's Cosmic Brownies were a staple of my childhood in the 90s. I decided I still needed them in my life as an adult, so I'm bringing them back in the form of this rich, creamy cosmic brownie butter! Yes, there, I said it. It's kind of like eating fudge before it's solidified and it's deliciously chocolatey. It might shave a year off my life, but it will be worth it. Spread it on toast or waffles, or just eat it plain! Compete with lots and lots of rainbow chips, it packs all of that Cosmic Brownie flavor in a smooth buttery texture.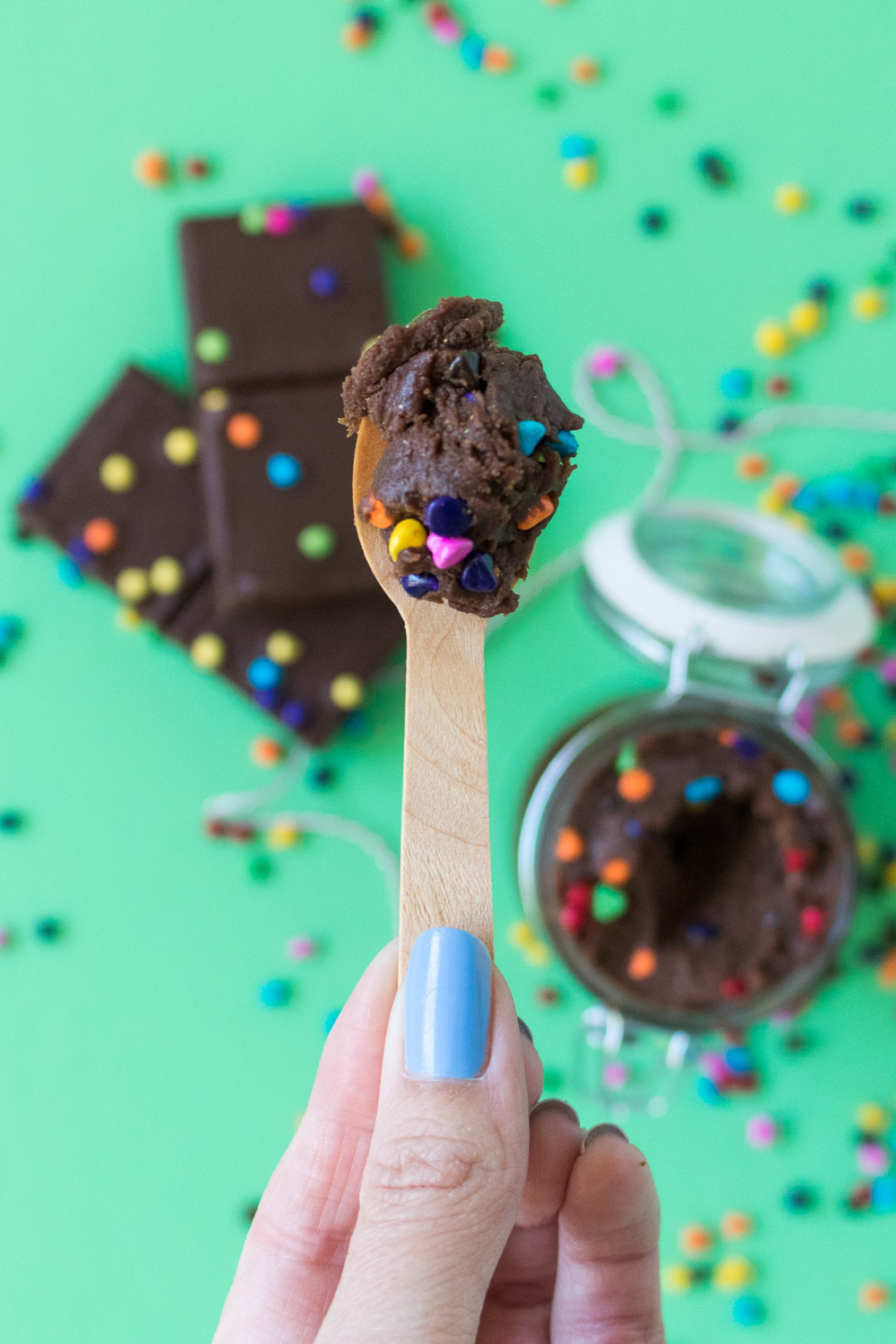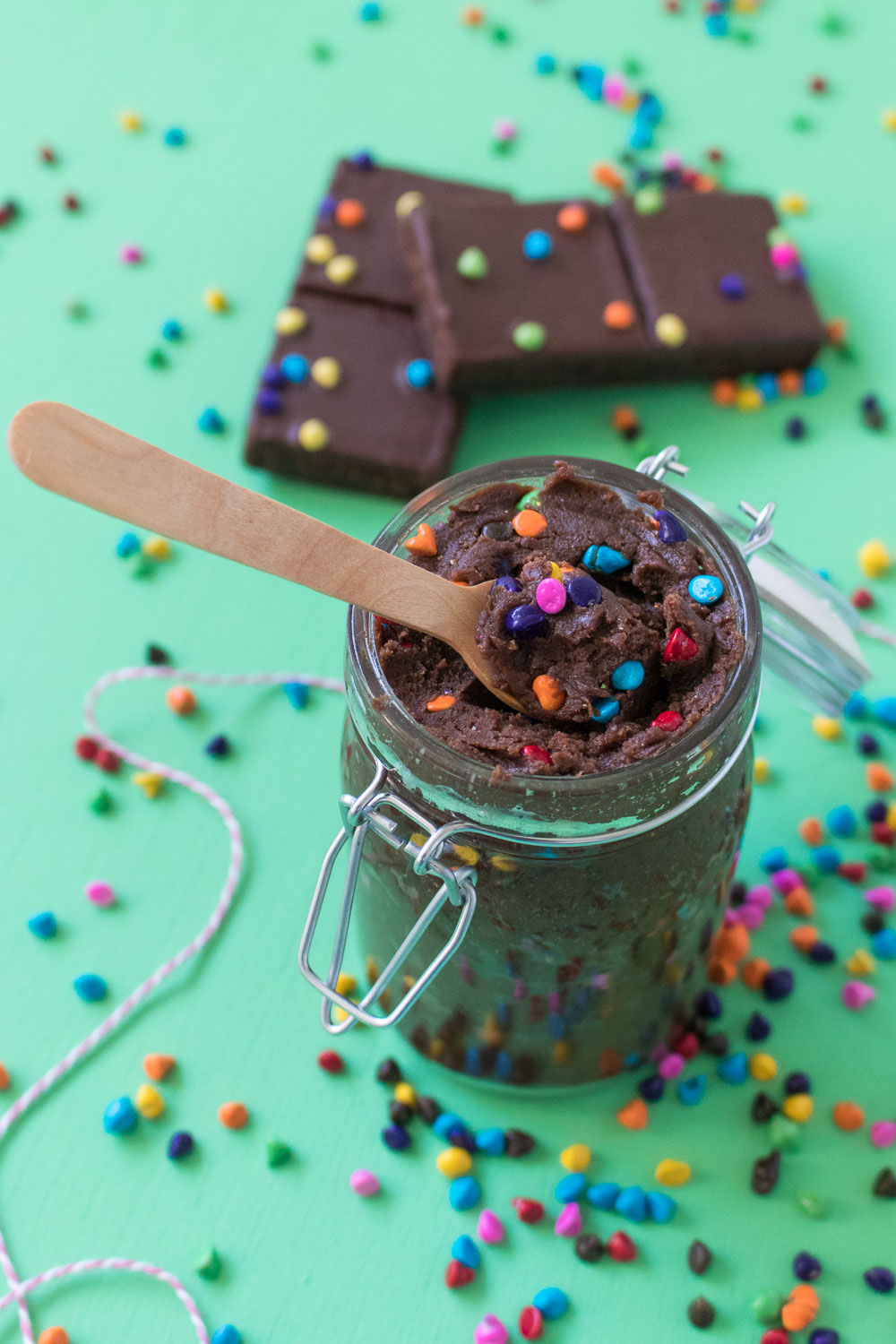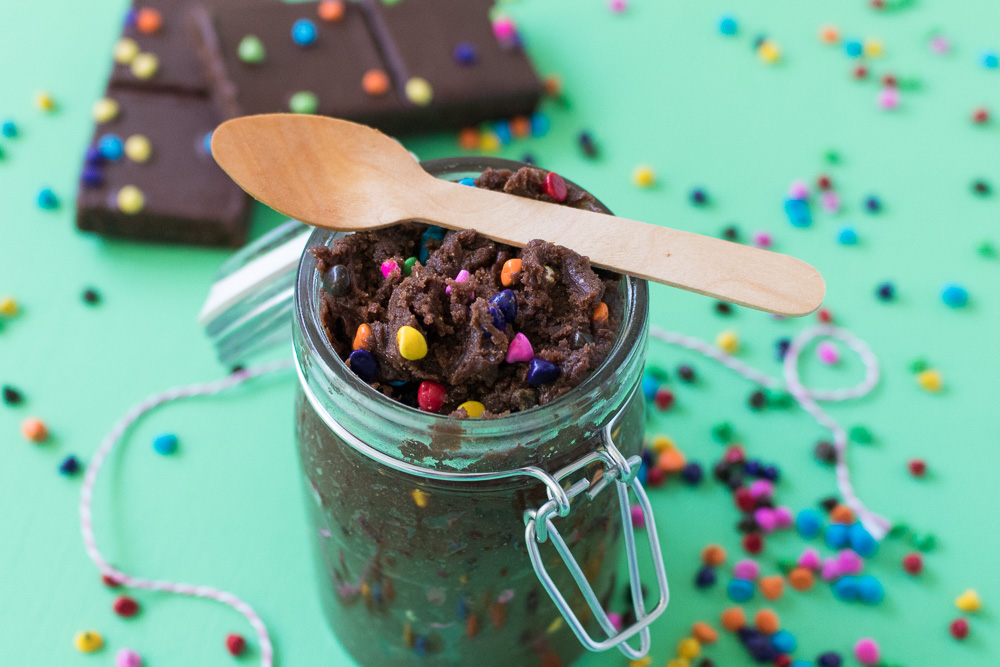 Perhaps the best part about this cosmic brownie butter is how easy it is to make. Since it's made with only TWO ingredients, you can whip it up in your food processor in no time.
Scroll down for the full recipe card! ??
If you can stand to share it, try wrapping it up for a gift for someone who loves Cosmic Brownies as much as any 90s kid should!
As soon as I made it, Andrew couldn't wait to dig into it. I'm pretty sure he would have eaten the whole jar in one sitting if I hadn't warned him what was in it, ha! This is like a chocolate dream, and the rainbow chips just make it look too pretty to resist.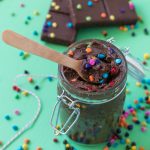 Cosmic Brownie Butter
2018-02-07 10:31:10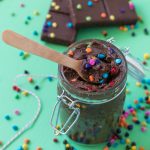 A rich, smooth and creamy "butter" made with Little Debbie's Cosmic Brownies
Ingredients
4 Little Debbie's Cosmic Brownies
4 tbsp butter, melted
Rainbow chips
Instructions
Pulse the Cosmic Brownies in a food processor and blend until fine crumbs form
Add the melted butter and blend until smooth
Move to a bowl and stir in additional rainbow chips as desired
Store in an airtight container at room temperature for up to one week
Notes
Will last longer if stored in the fridge, but it must be brought to room temperature for softer consistency
Club Crafted https://www.clubcrafted.com/