/
Color Block Madeleines (French Butter Cakes)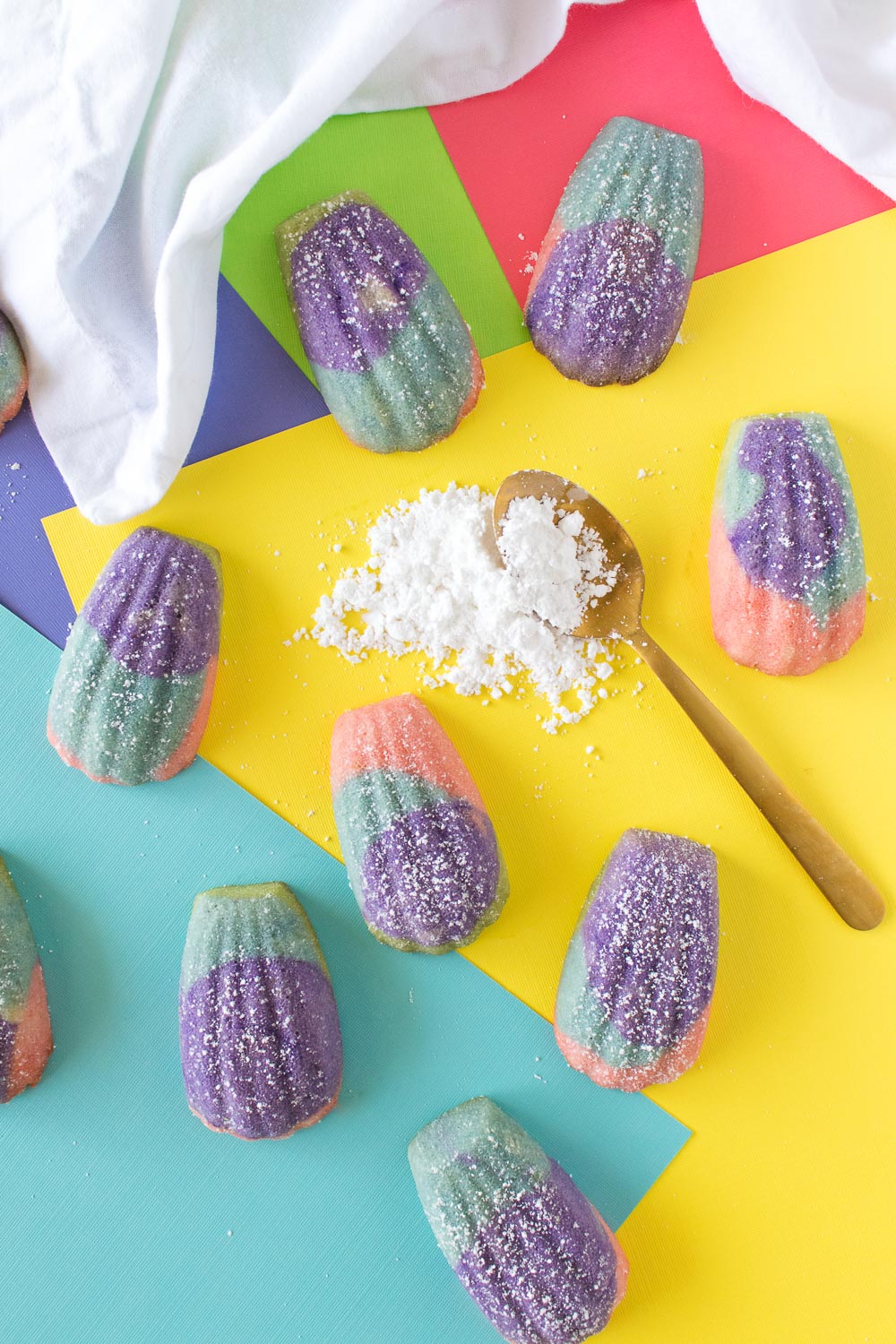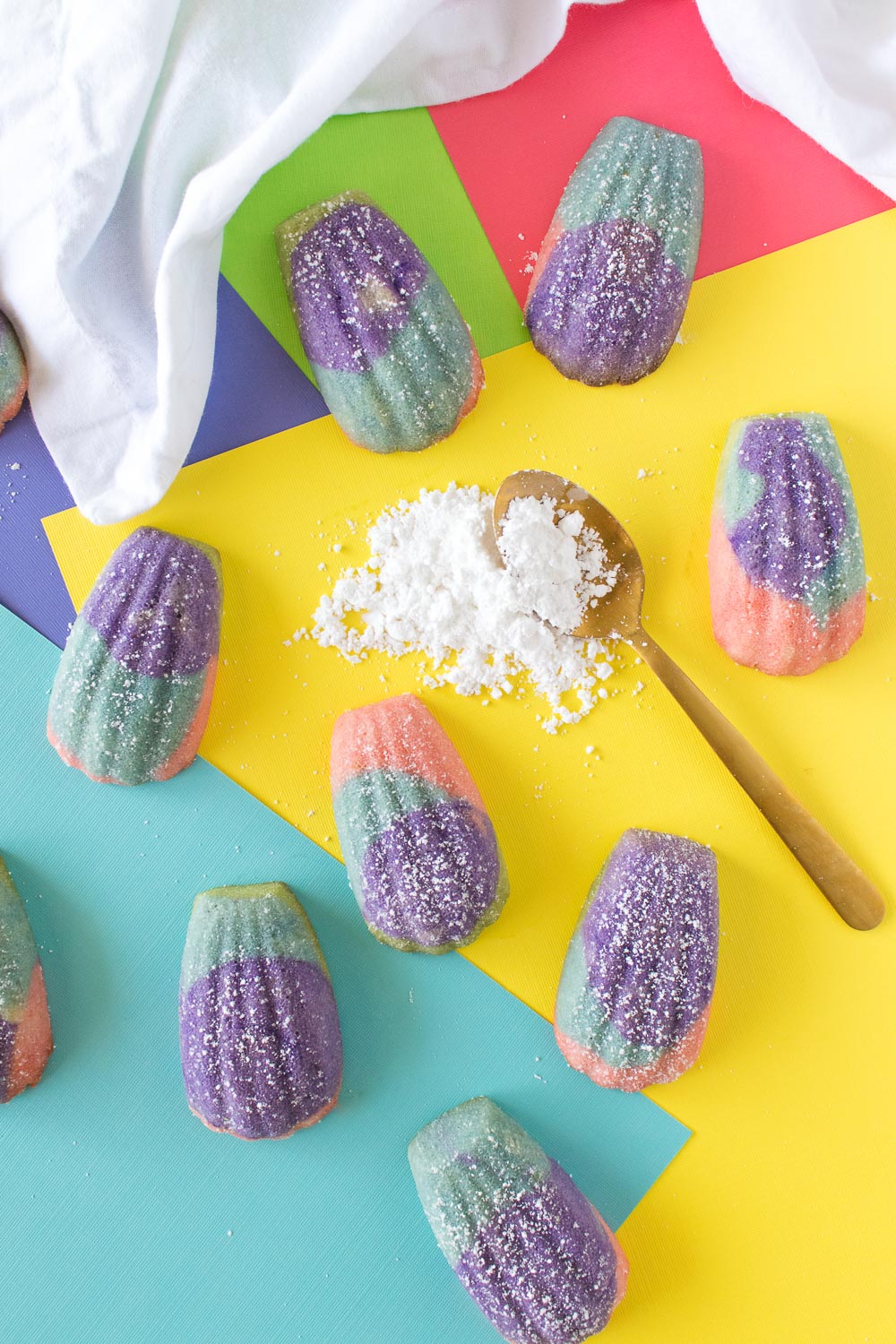 When my grandma still lived nearby my parents, my mom would often bake her madeleines, also known as French butter cakes. My grandma is Dutch and subscribes to the cake for breakfast mentality – can you tell we're related?! – so mom would bake them for her from scratch and she'd snack on them with her morning tea. Even though I had always eaten them whenever she made them at home, I had never baked them myself, so I borrowed her signature shell mold to put my own spin on a delicious classic and made these fun color block madeleines! After all, the only thing they were missing was a little color.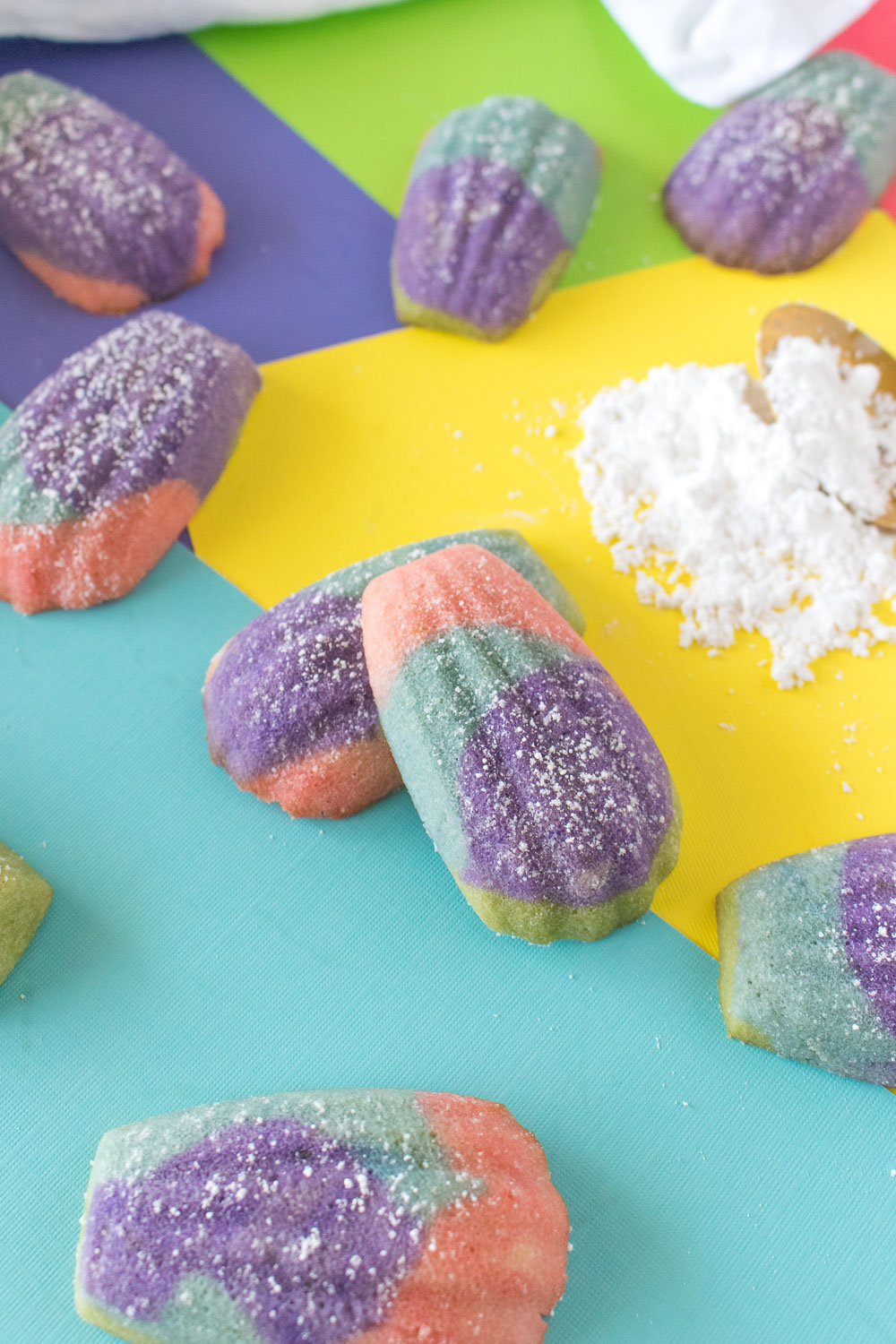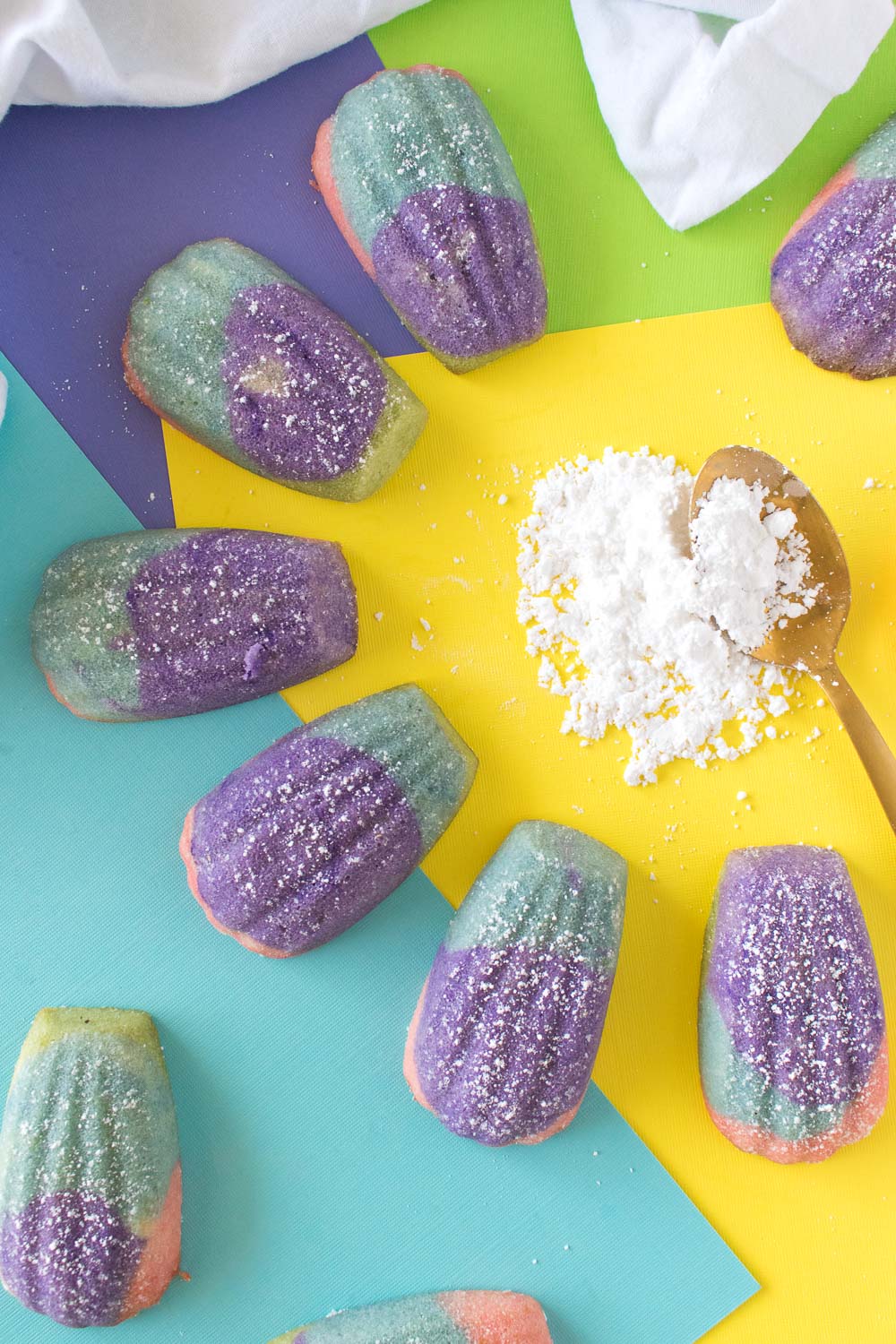 If you've never eaten or made madeleines before, you're in for a treat! They're very unique from other baked goods because of the order of the ingredients. You actually stir in melted butter last, after you've combined eggs and the dry ingredients. In the end, they have the fluffy texture of cake with the signature madeleines flavors of butter and lemon because they're made with both lemon juice and lemon zest.
Scroll down for the full recipe card! ??
Although madeleines aren't difficult to make, they do require a little more work than many of my other recipes. That's simply because good madeleines require you to refrigerate the dough and even freeze the pan to ensure proper baking. Classic, well-baked madeleines have a signature bump on the back.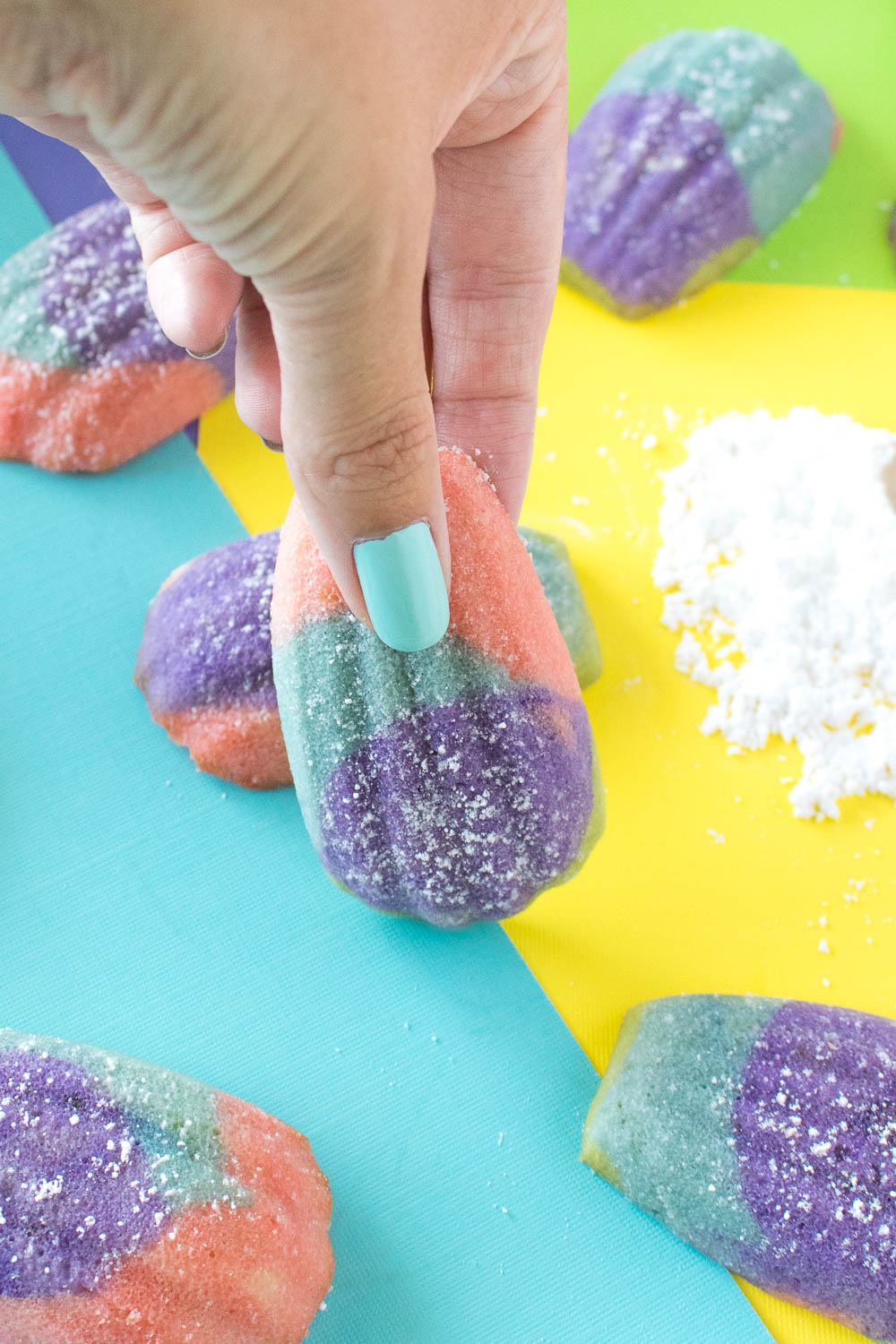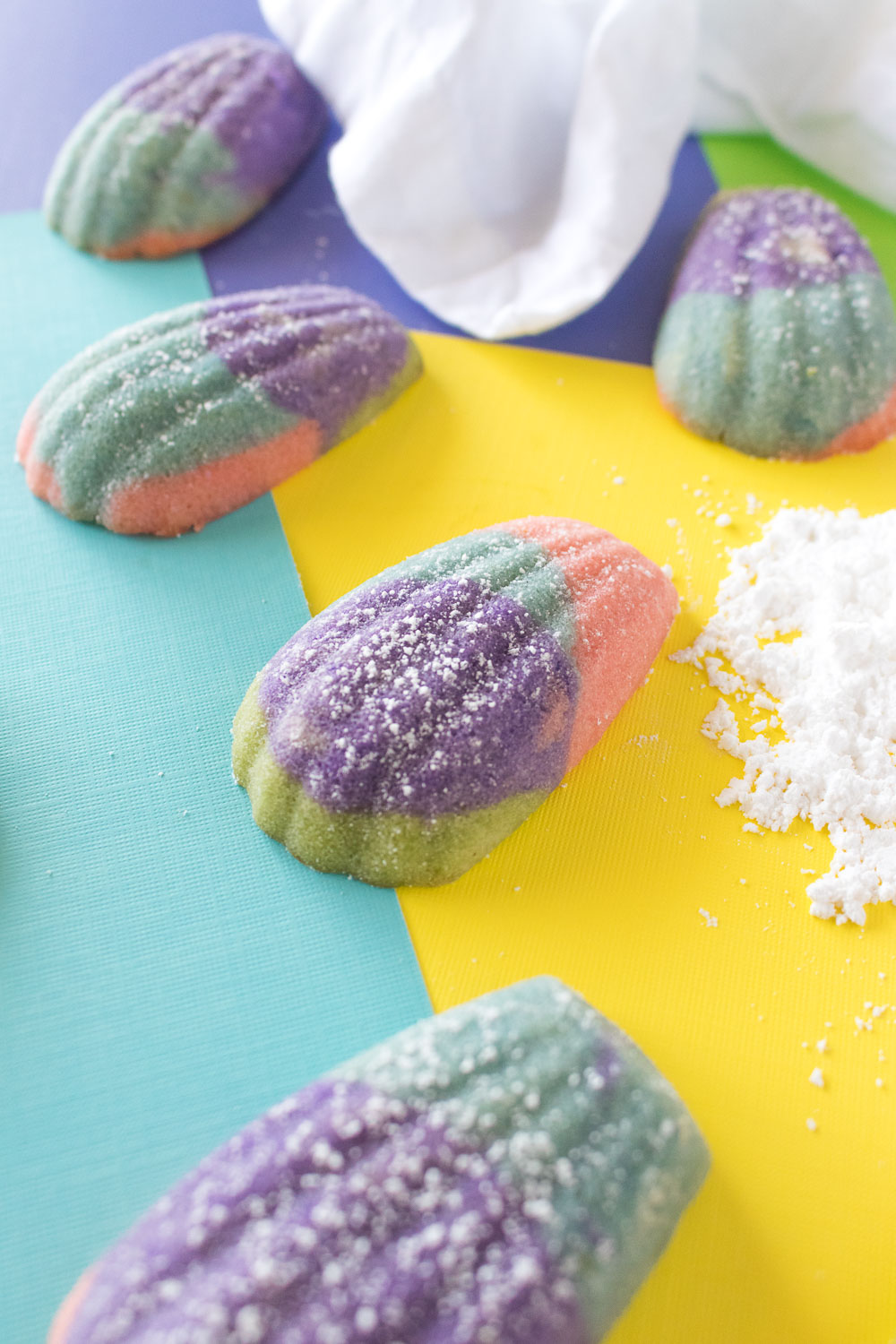 In order to make these delicious French cakes a good fit for Club Crafted, I decided to separate the prepared batter into 4 different colors and added them to the pan in chunks without stirring the colors at all. Thus, I created these pretty color blocked madeleines. They're delicious on their own, but I added a light sprinkle of powdered sugar on top and quickly devoured most of the container without sharing.
Sadly, I have to give my mom the pan back, but I definitely think I'll be purchasing my own to make more madeleines soon!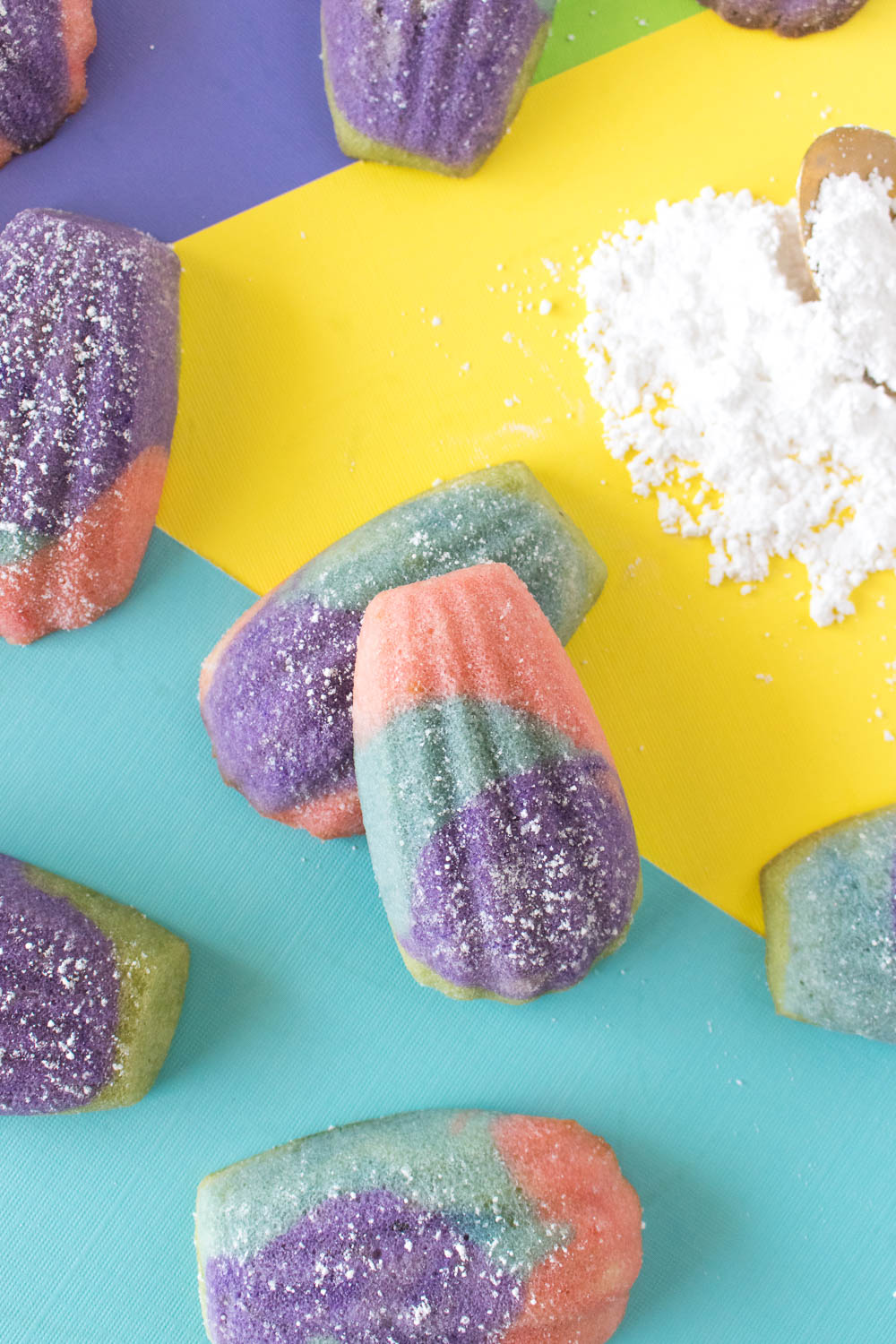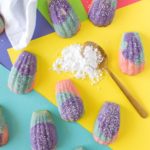 Color Block Madeleines
2017-08-27 17:09:06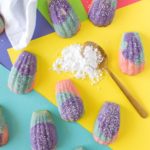 Classic madeleines, or French butter cakes, dyed a multitude of colors and sprinkled with powdered sugar
Ingredients
1/2 cup butter
2/3 cup white sugar
1 cup all-purpose flour
2 large eggs
1 tsp vanilla
Pinch of salt
1 tbsp lemon juice
1 tbsp lemon zest
Food coloring
Powdered sugar (optional, for topping)
Instructions
Lightly spray a madeleine baking pan with cooking spray or coat cavities in a melted butter/flour mixture and place in the freezer (this helps the madeleines bake better)
Melt the butter in a small saucepan and set aside to cool
In one bowl, whisk together the flour, sugar and salt
In another bowl, whisk together the eggs, vanilla, lemon juice and lemon zest until the eggs are lightly foamy
Fold the egg mixture into the dry ingredients with a spatula and stir gently until completely combined. Then mix in the cooled melted butter, mixing lightly until combined and the batter is about the consistence of thick cake batter
Cover with a plate or plastic wrap at store in the fridge for at least one hour
Once the batter has chilled and is the consistency of a thin cookie dough, preheat the oven to 350 F
Scoop the chilled batter into 3-4 bowls and gently stir in several drops of food coloring until the batter is dyed your desired color
Remove the frozen/chilled pan and spoon the different colors of batter into a cavity. The batter does not need to be spread throughout the cavity in order to bake properly
Bake the madeleines for 8-10 minutes until puffed up and lightly brown around the edges. Remove from the oven when the tops are springy or when an inserted toothpick comes out without any batter on it
Cool completely before removing fold the mold and lightly dusting with powdered sugar
Store in an airtight container at room temperature for up to one week
Club Crafted https://www.clubcrafted.com/