/
Cactus Cooler Cocktail (Prickly Pear Margarita)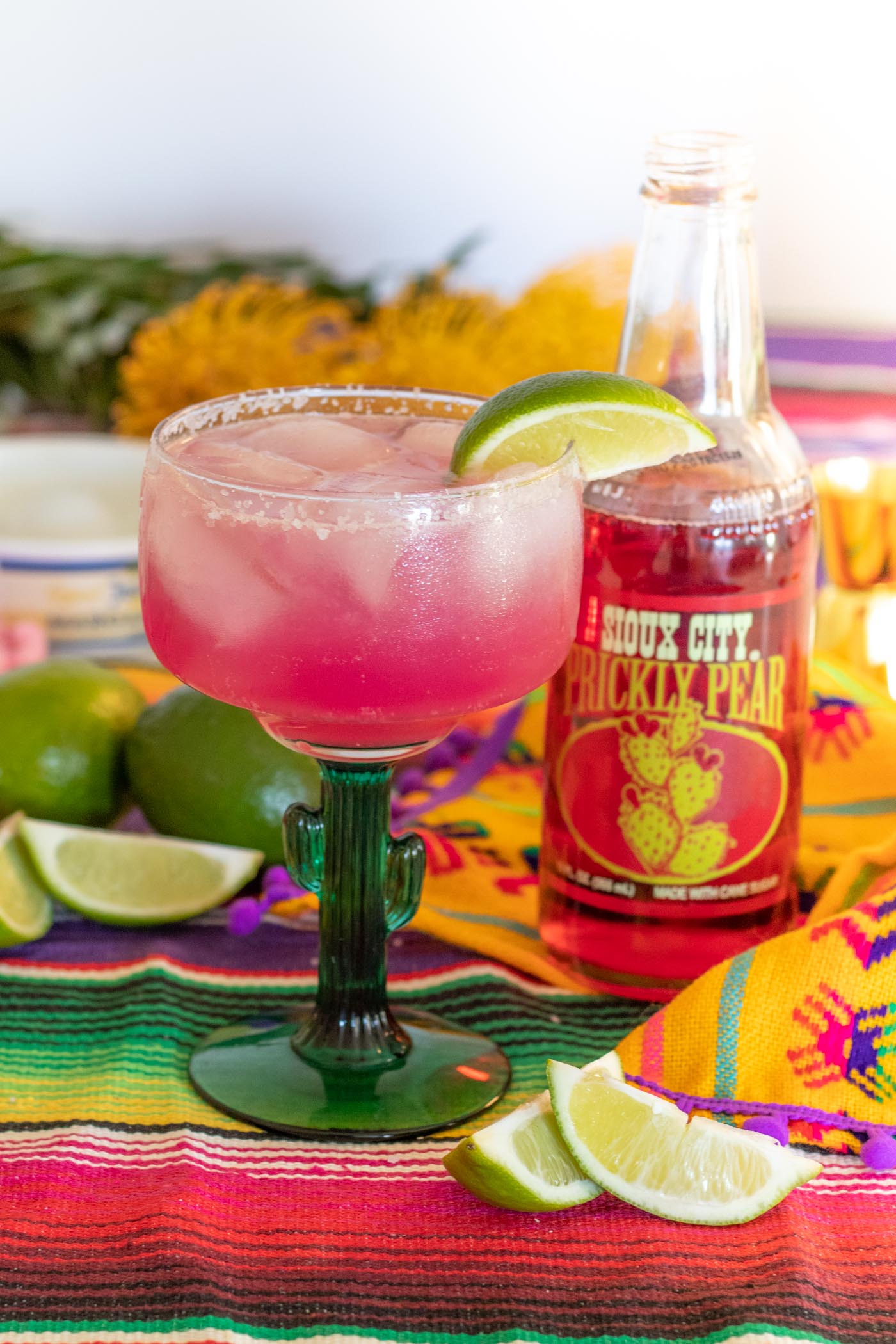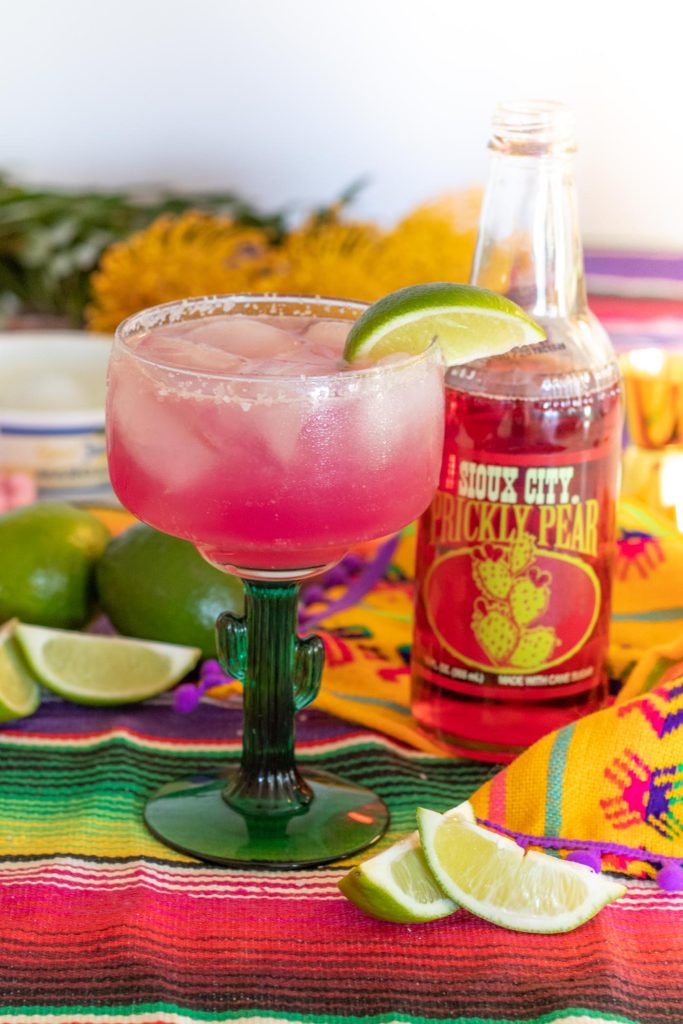 I've got a fun cactus cooler cocktail just in time for Cinco de Mayo! I love any excuse to pull out my favorite cacti glasses I picked up at a vintage fair last year, and they were perfect for this prickly pear margarita recipe that I've dubbed the "cactus cooler cocktail!" Margaritas are definitely one of my favorite cocktails, and what's more appropriate for a Cinco de Mayo celebration? Made with prickly pear soda, this unique margarita recipe doesn't need any added syrups because prickly pear soda adds all the sweetness you need for a tasty, refreshing cocktail. Here's how to make one to celebrate this weekend!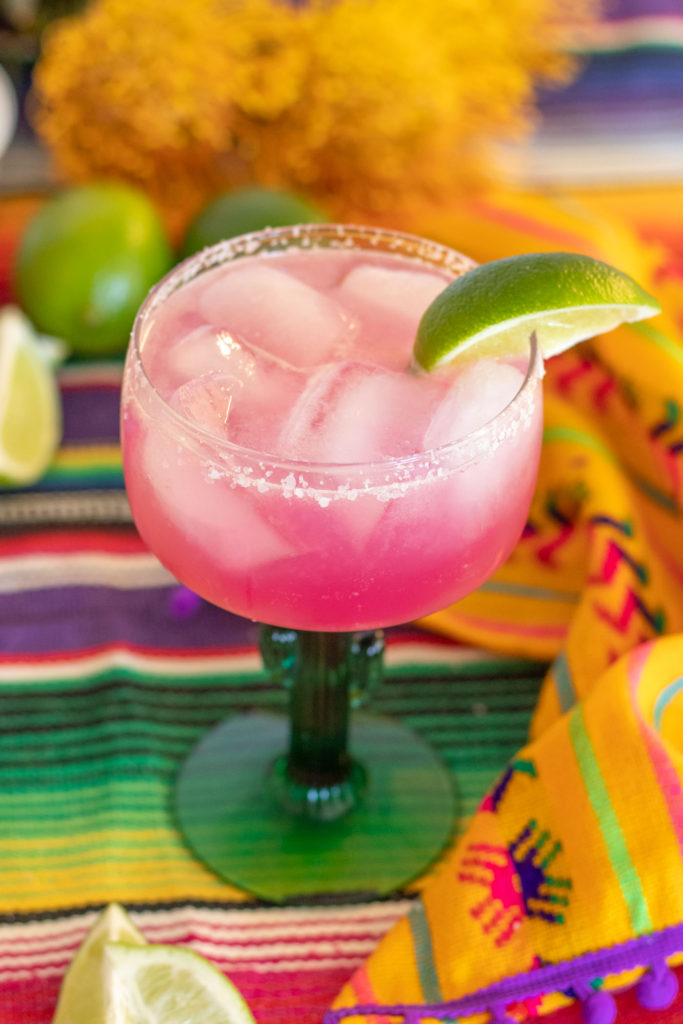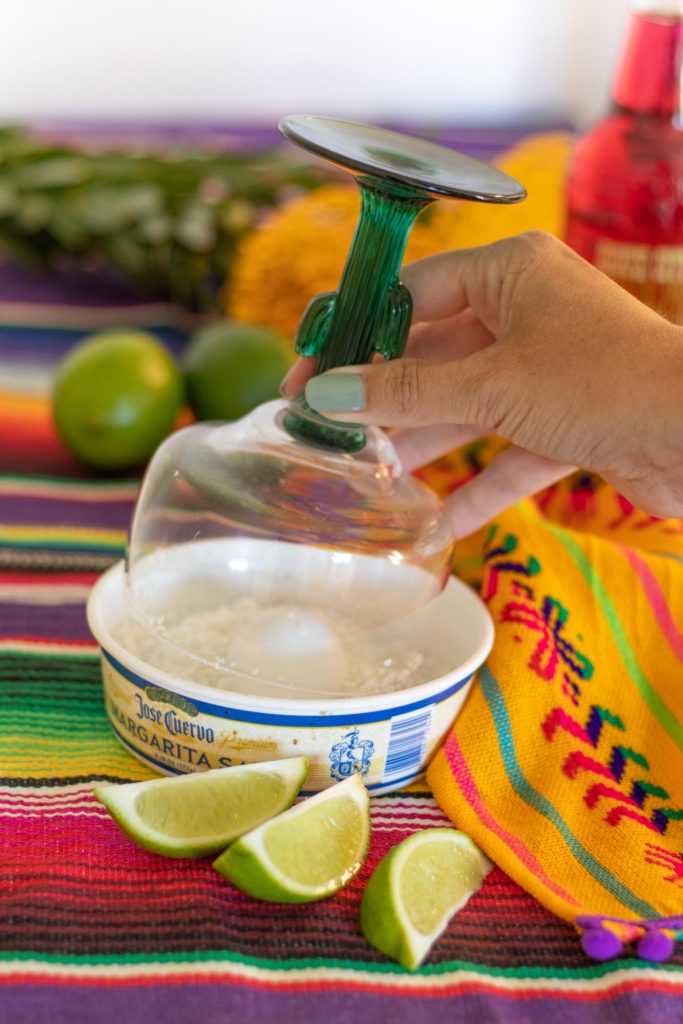 Scroll down for the full recipe card! 👇🏼
Here in SoCal, it's basically a requirement to love Mexican food. Growing up in San Diego, I can attest to the fact that we have the BEST Mexican food options. Orange County is pretty good too, and I'm looking forward to tacos and a prickly pear margaritas to celebrate Cinco de Mayo this weekend!
Psst, if you're having a Cinco de Mayo party, you'll love one of these easy DIY taco banners!
Do you like salt with your margaritas? I'm team salt ALWAYS. If you want something sweeter to go with this cactus cooler cocktail though, you could also coat the rim of your glass in sugar. Yes please!
I found this tasty prickly pear soda at World Market to make my cactus cooler cocktail. Have I mentioned how badly I want to move into a World Market and stay forever?!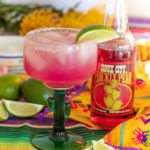 Cactus Cooler Cocktail (Prickly Pear Margarita)
2019-04-29 12:06:20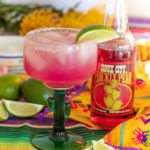 A simple, sweet prickly pear margarita made with fresh lime juice and flavored soda, perfect for a Cinco de Mayo cocktail!
Ingredients
1 oz tequila
.5 oz Triple Sec
Juice of 1 lime
Prickly Pear soda
Salt, optional
Lime, sliced for garnish
Instructions
Line the rim of a glass with salt if desired
Combine tequila, Triple Sec and lime juice in the prepared glass
Add ice and top with prickly pear soda until full
Garnish with a fresh lime slice
Notes
You can add more alcohol to taste if desired! This cocktail is also delicious made with vodka
Club Crafted https://www.clubcrafted.com/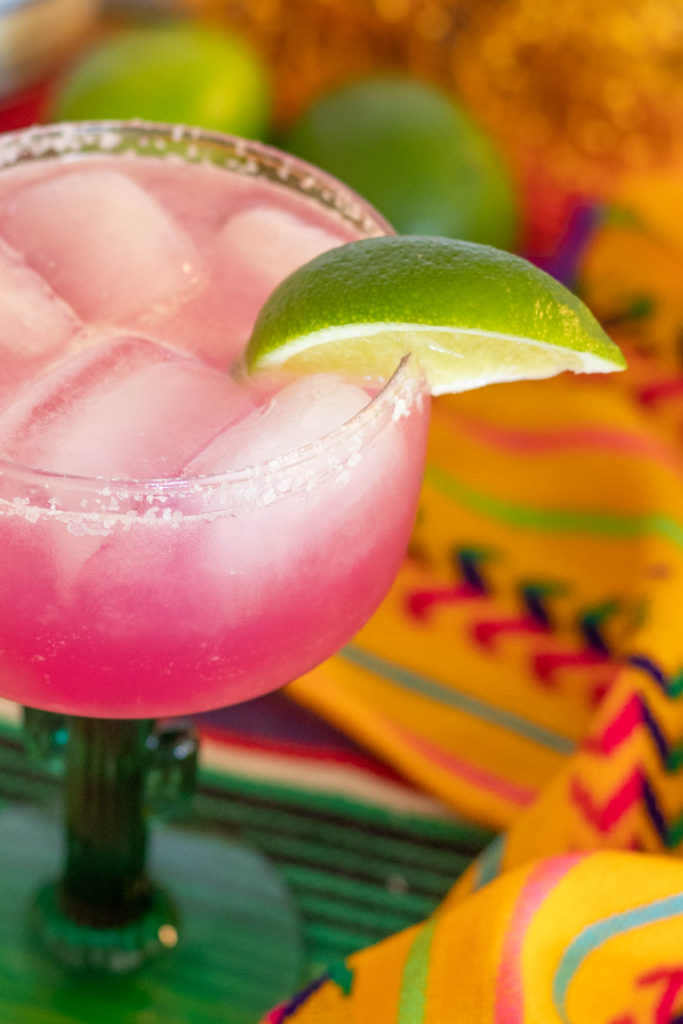 PS, what more Cinco de Mayo party ideas?! Make a taco cake to celebrate the occasion!