/
Bright and Blush Decor for the Holiday Table Blog Hop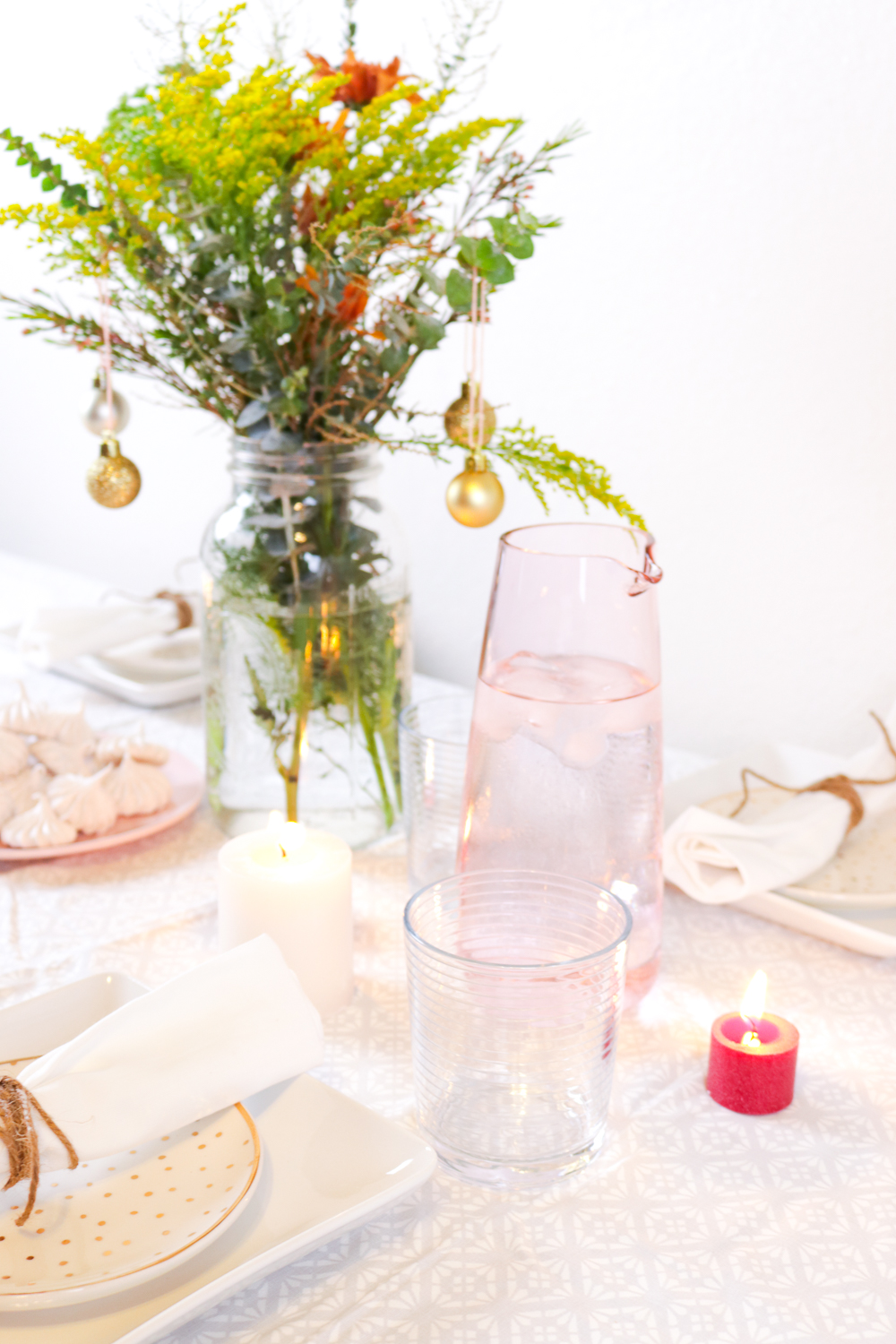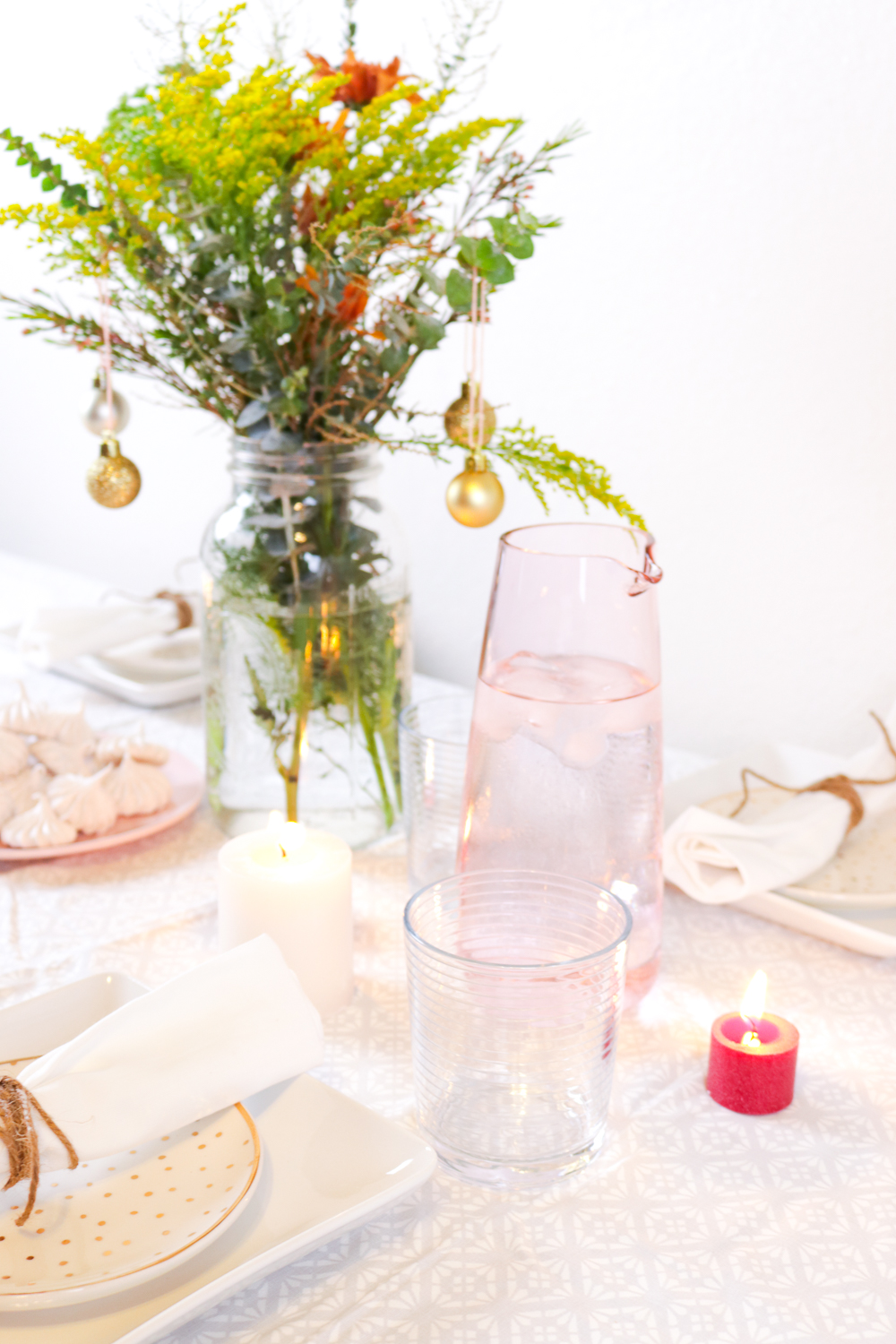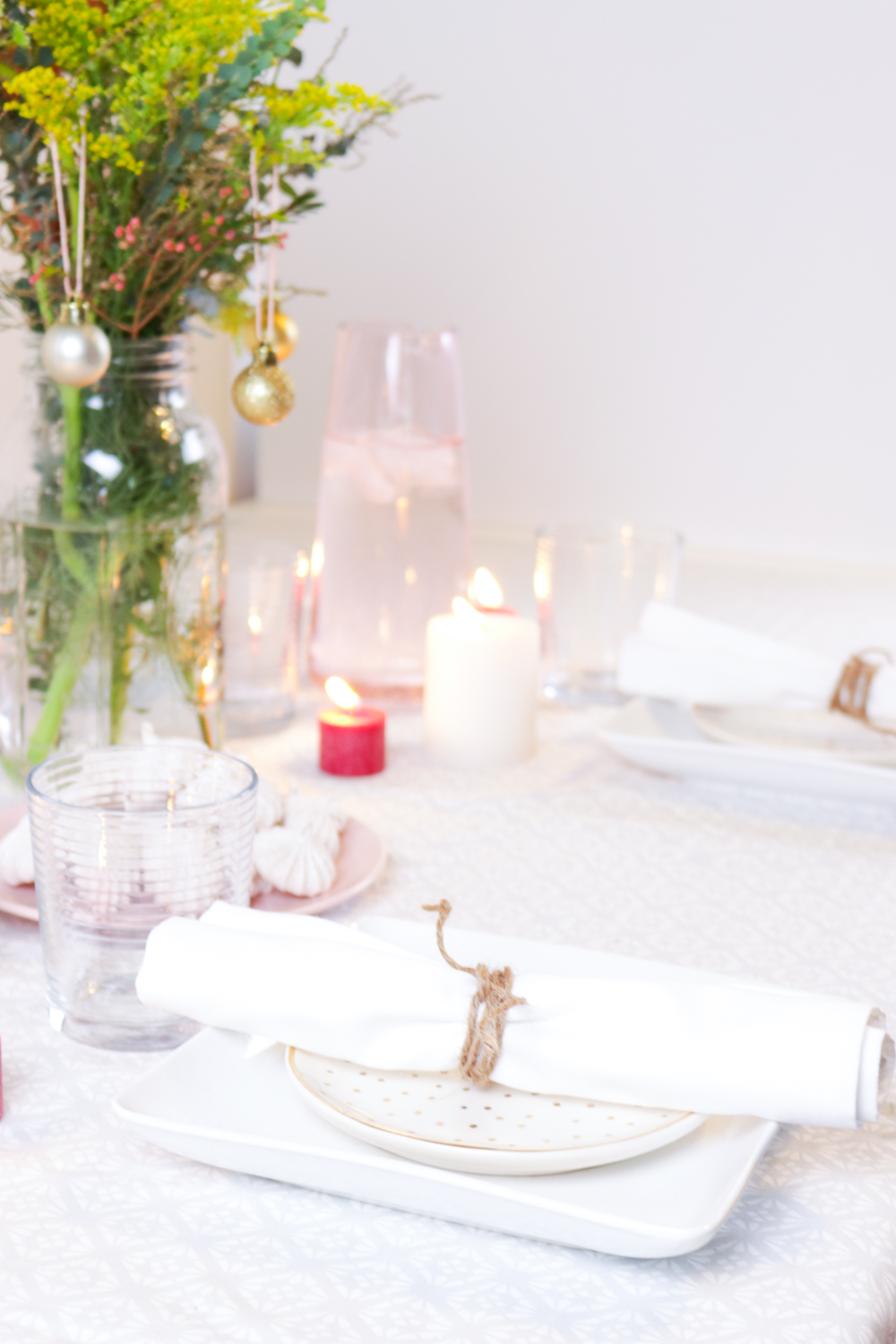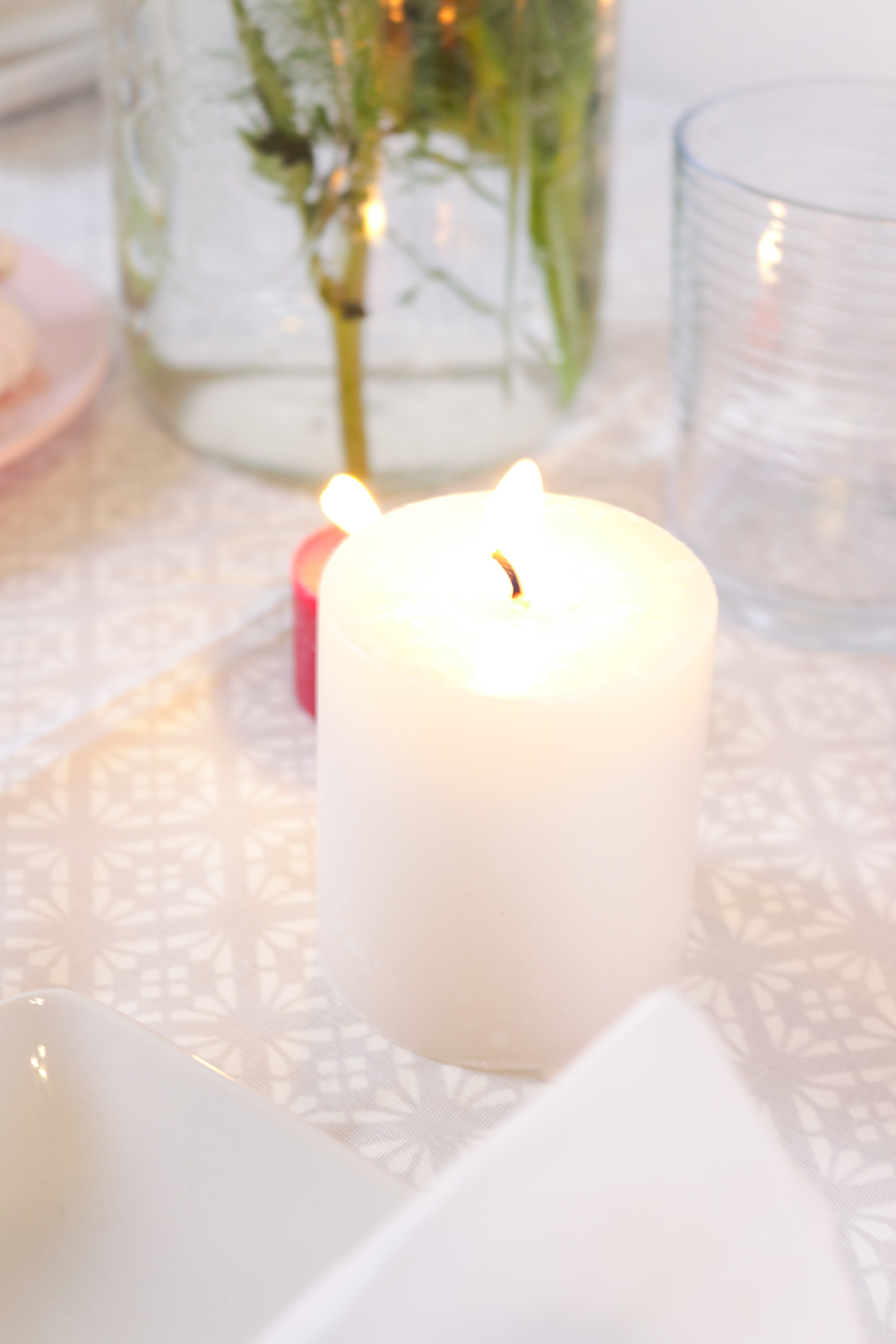 Hey there, I hope you're all having a fabulous weekend! Today, I'm SO excited to share my contribution to the Holiday Table Blog Hop! If you've been following along the last few weeks, you know that this is the third reveal I've shared table designs for in this series and next week will be the last.
For my holiday table, I kept it simple but sweet with touches of blush and gold and a couple rustic elements. Overall, I would describe my holiday decorating style as nontraditional, except for my Christmas tree, which is very traditional. The rest of my home is usually decorated with colorful accents and lots of gold. I wanted to share this space so show you that you can entertain even in very small spaces. In my small apartment, we don't actually have a formal dining area, so I transformed the area that is actually our "office" into a small holiday table complete with four place settings and a vase of beautiful wildflowers I put together using several very inexpensive bouquets from Trader Joe's. To bring some light holiday cheer to the table, I hung several gold plastic ornaments from some of the flowers using blush string (ornaments purchased at Target).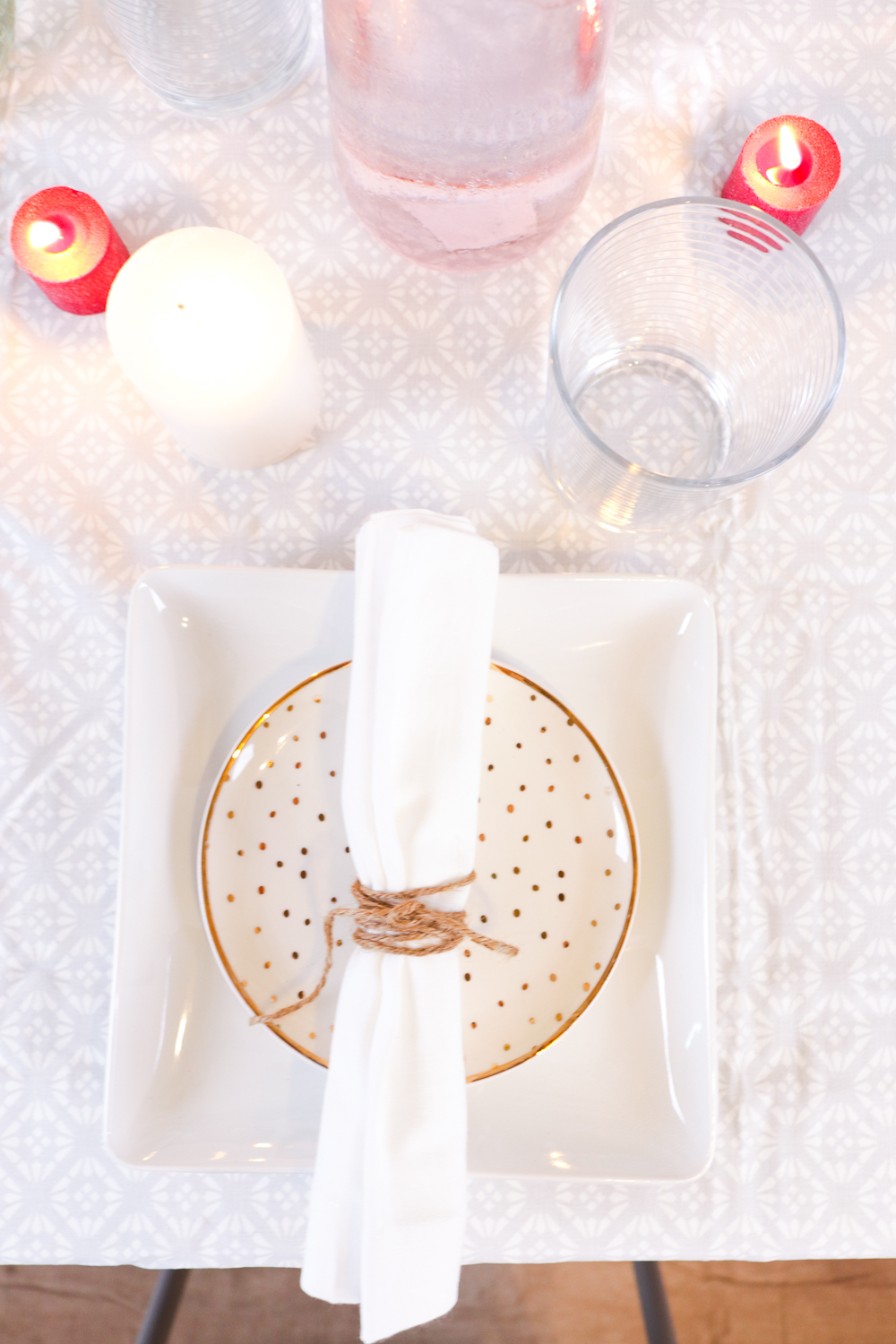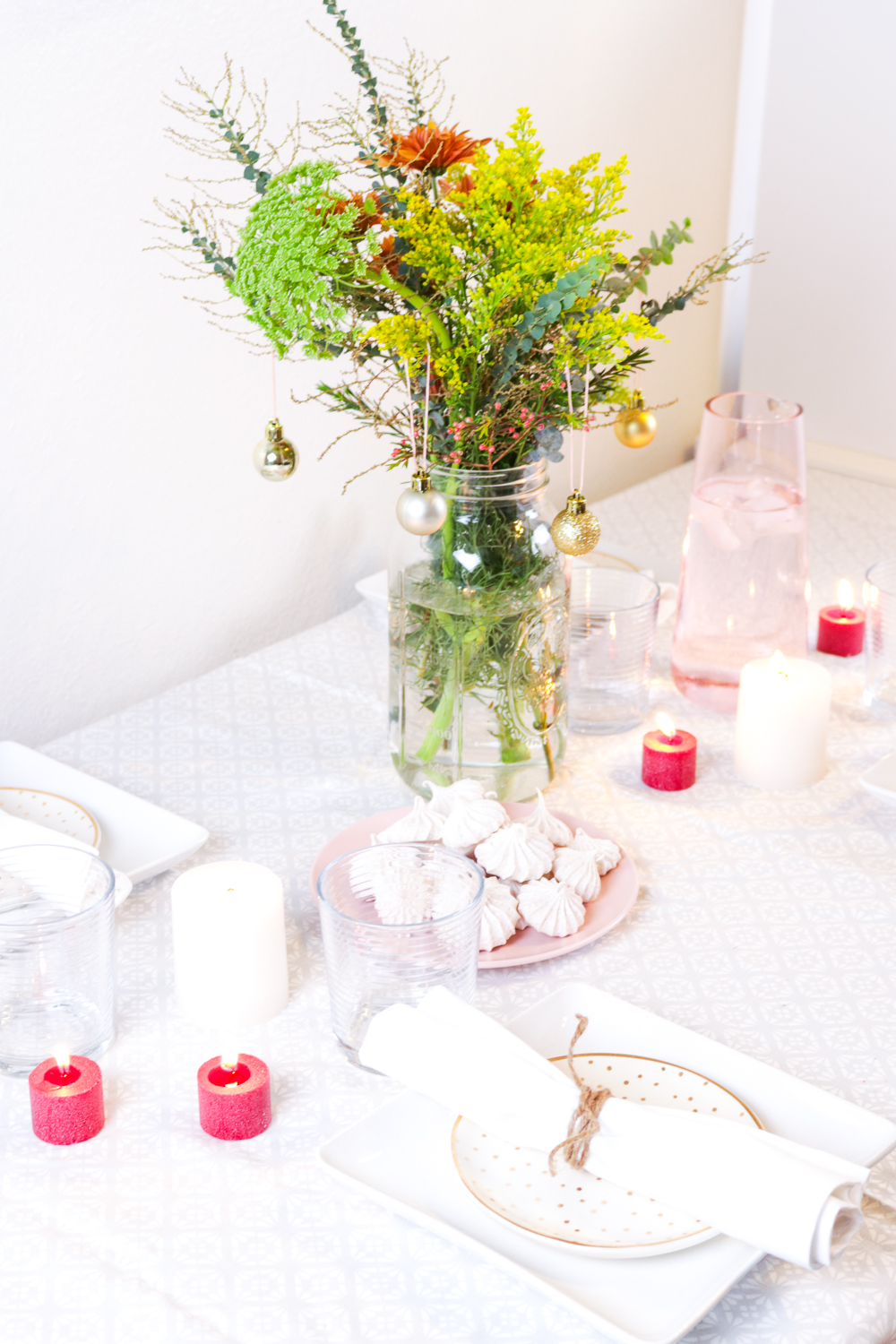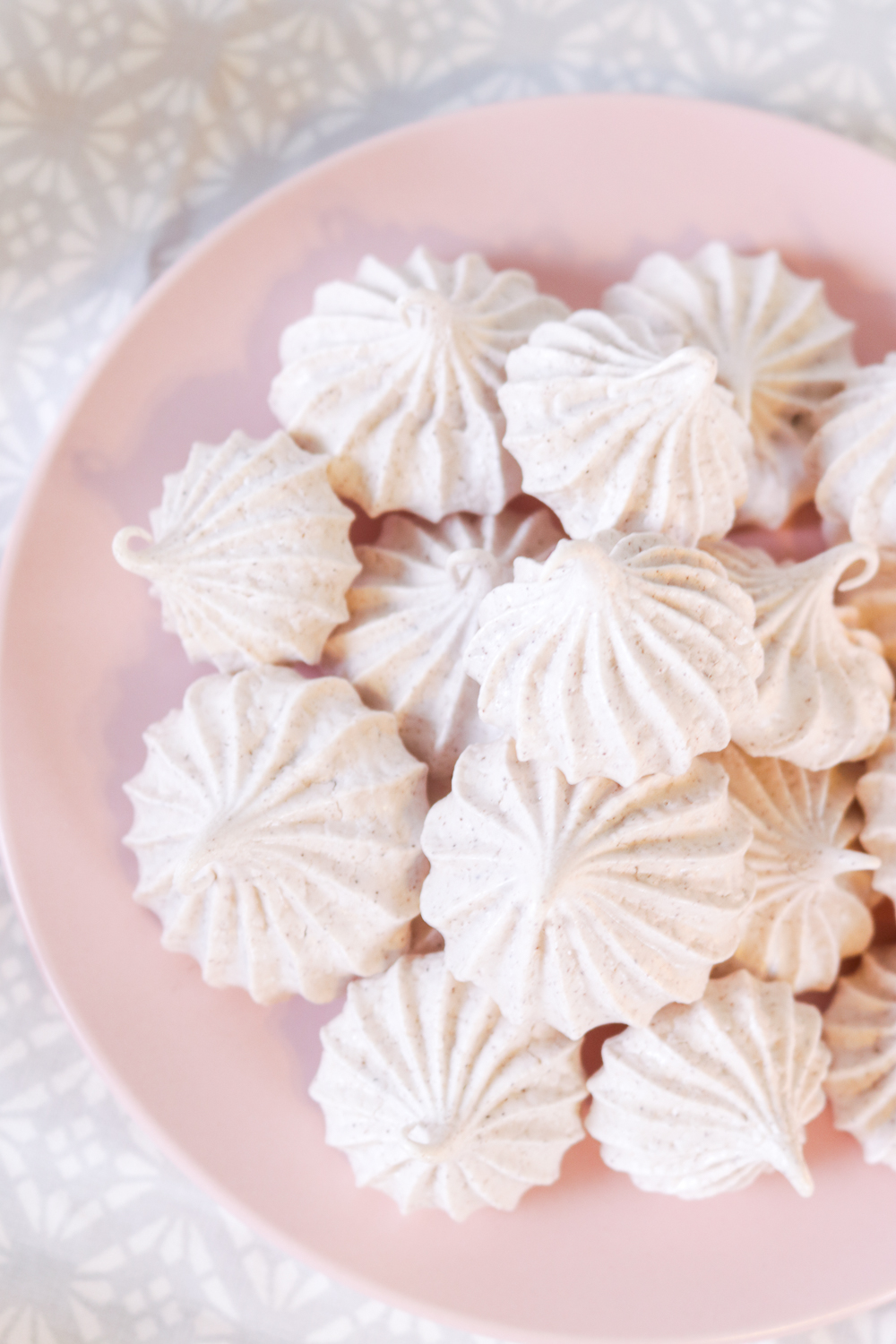 First, I covered the table with a fun light grey holiday-patterned table cloth I found at IKEA. The pattern was minimal but reminded me of snowflakes, so I thought it would pair well with the rest of my minimal holiday decor.
I purchased these gold polkadot plates from Target recently and this felt like the perfect opportunity to use them. I absolutely love adding metallic touches to my designs, and to mix it up I used them with these larger square plates I also purchased from Target. Using long pieces of thick rustic twine, I bundled the utensils in fabric napkins and tied together with the twine.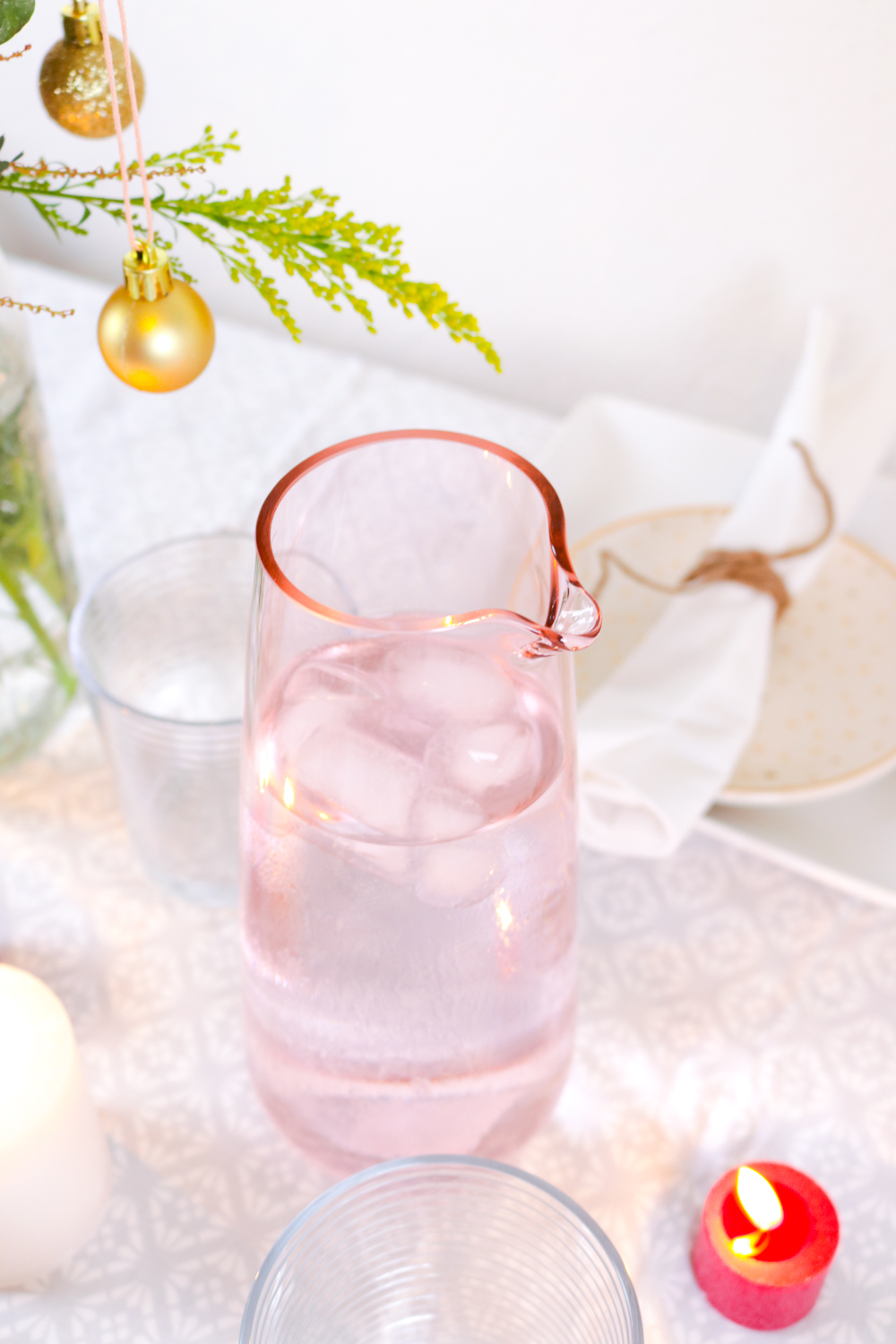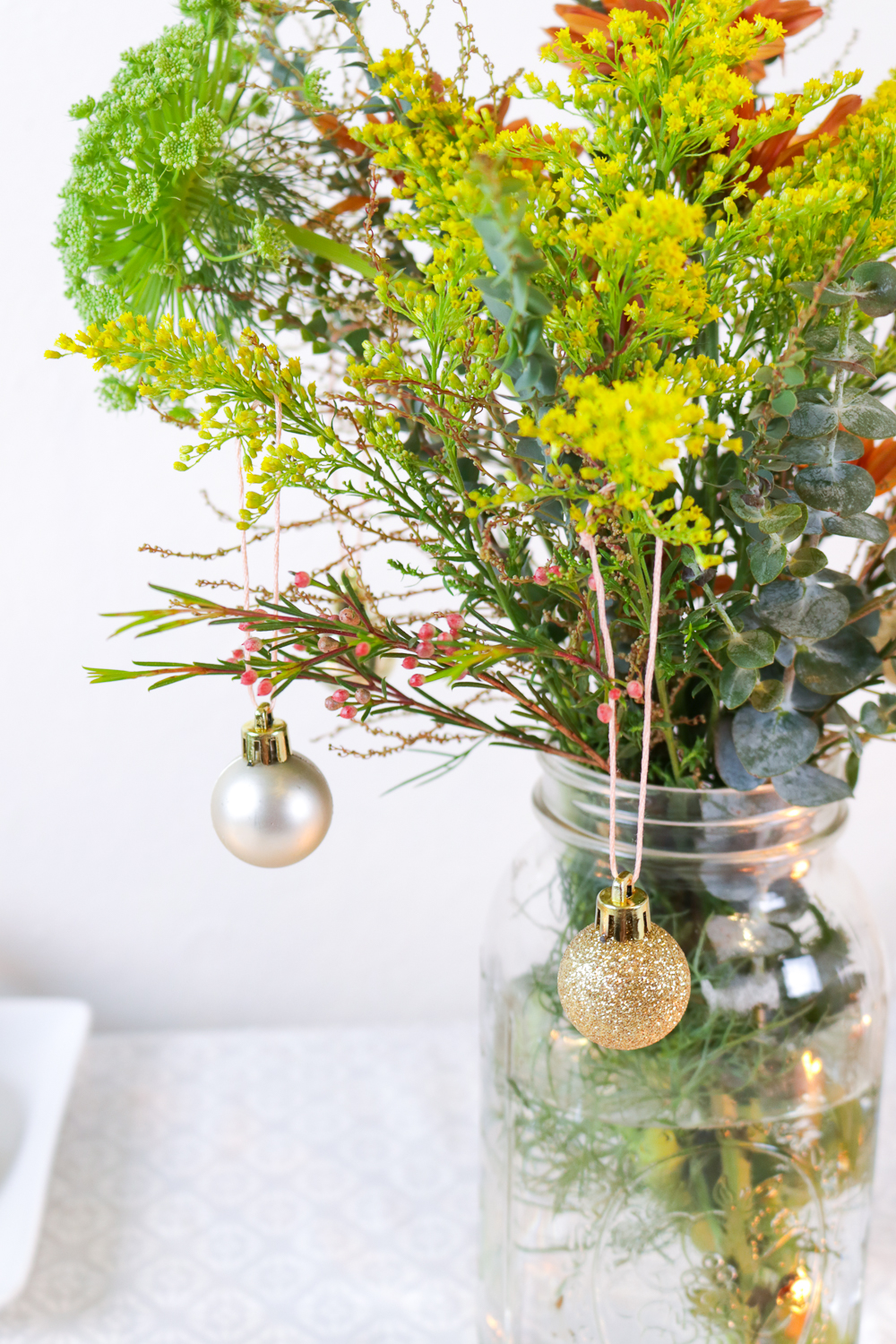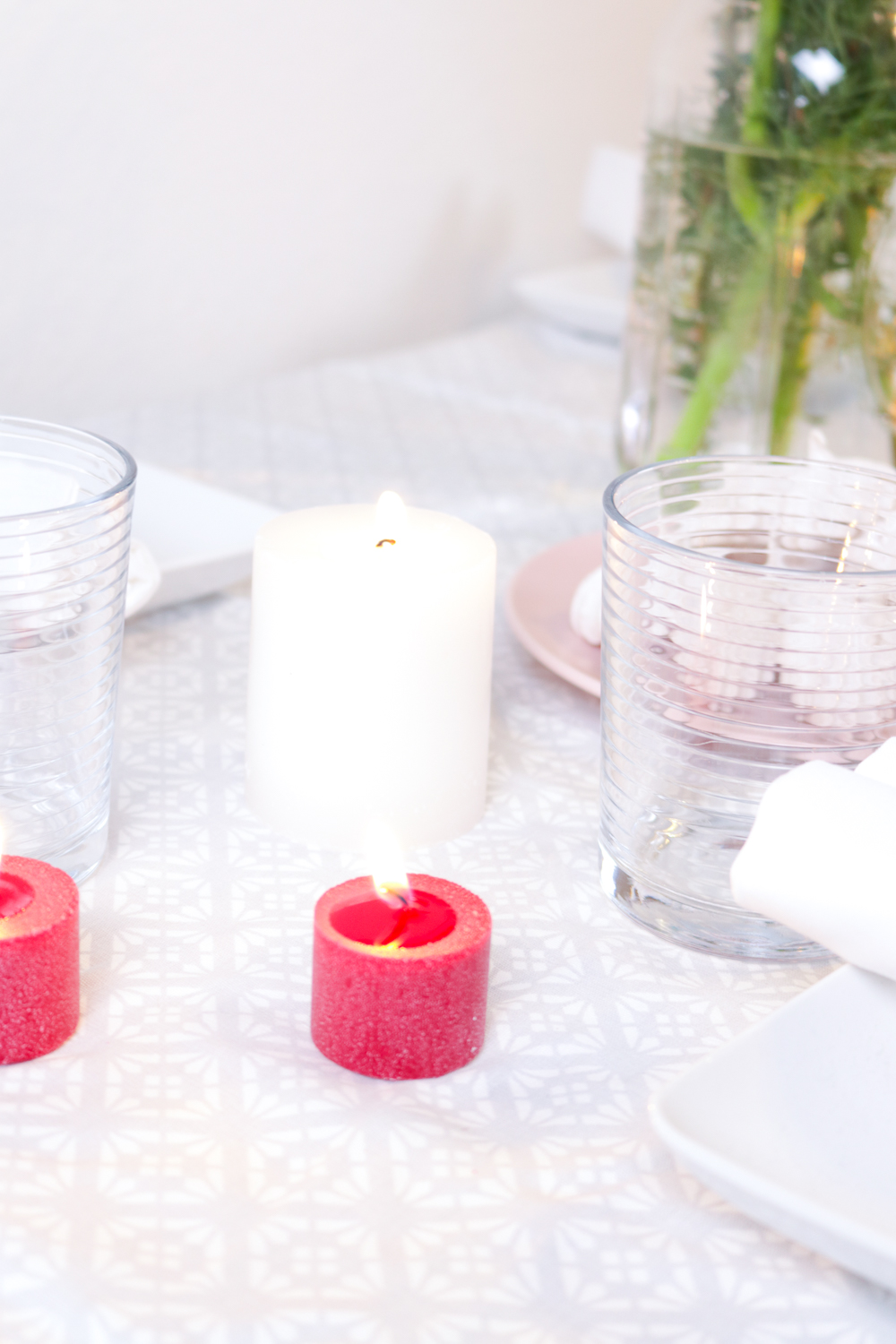 To bring in some color, I brought out this unique blush carafe I found at IKEA (probably one of my fav IKEA finds!) and a blush plate also from IKEA, filled with homemade cinnamon meringues. I filled in the middle of the table in with white and burgundy candles purchased from the Dollar Store (perfect spot to find cheap candles!) in Christmas scents. When lit, they added much-needed ambiance to the table and filled it in nicely without feeling cluttered. Plus, the darker colored small candles added some darker color to balance out the white, grey and blush.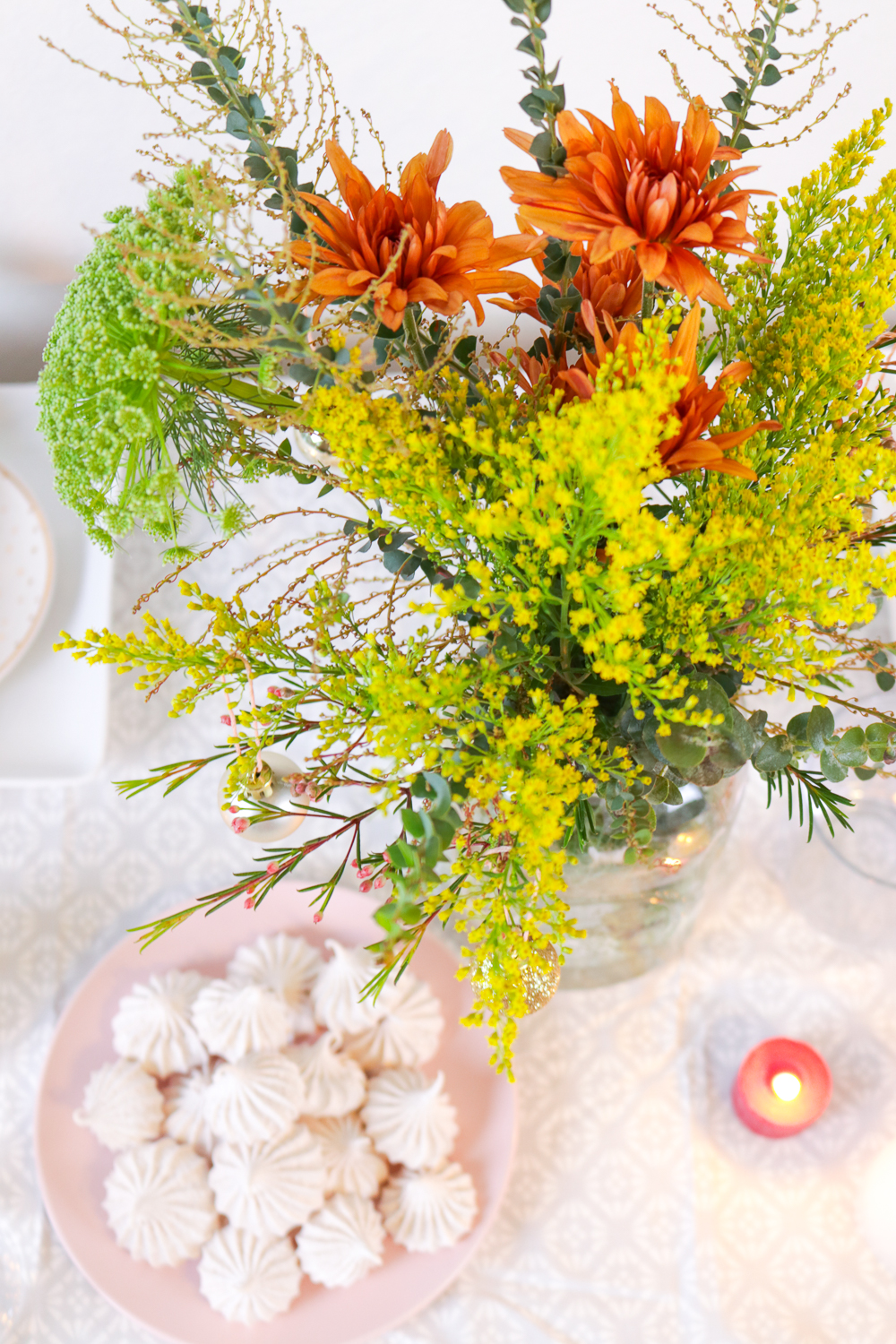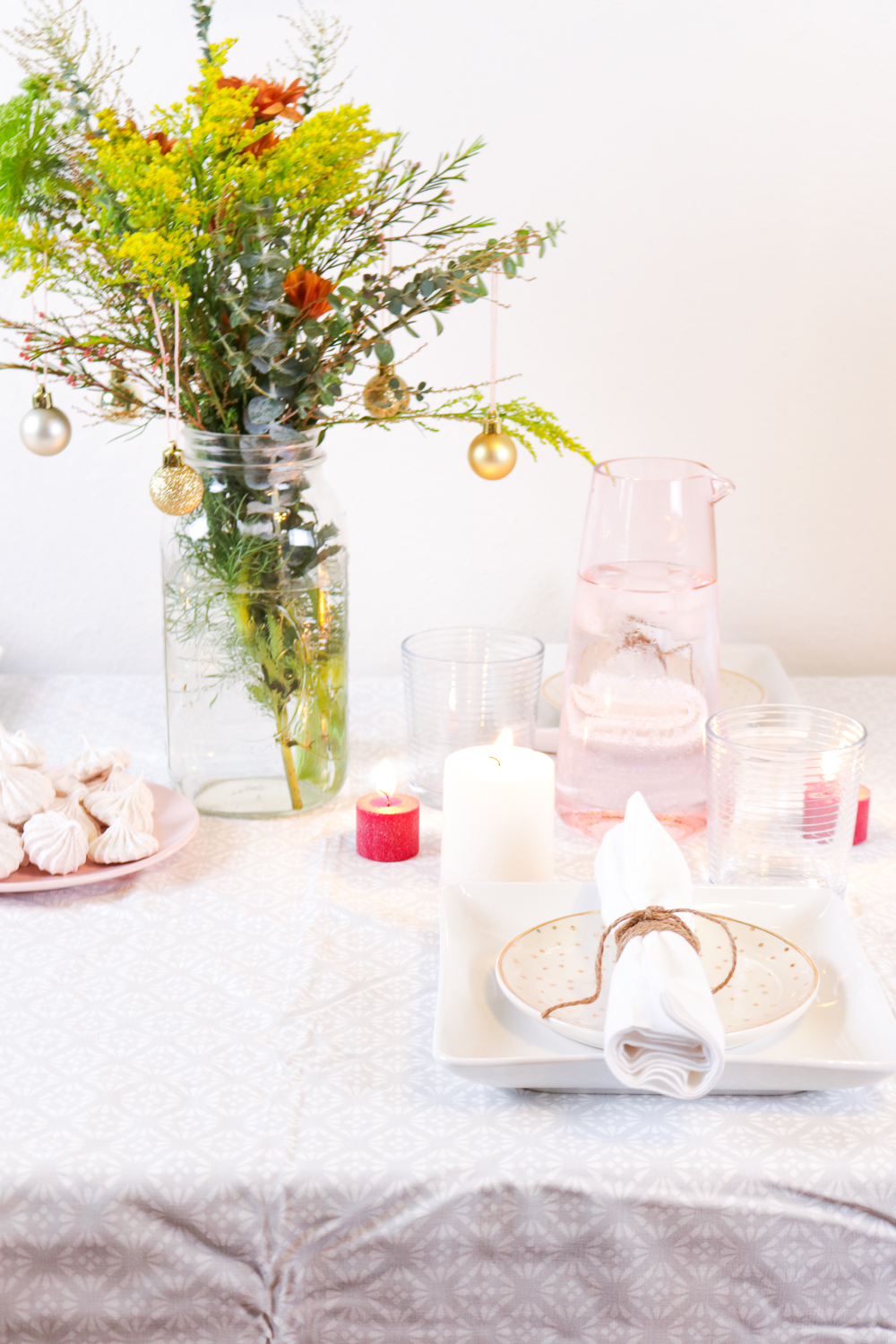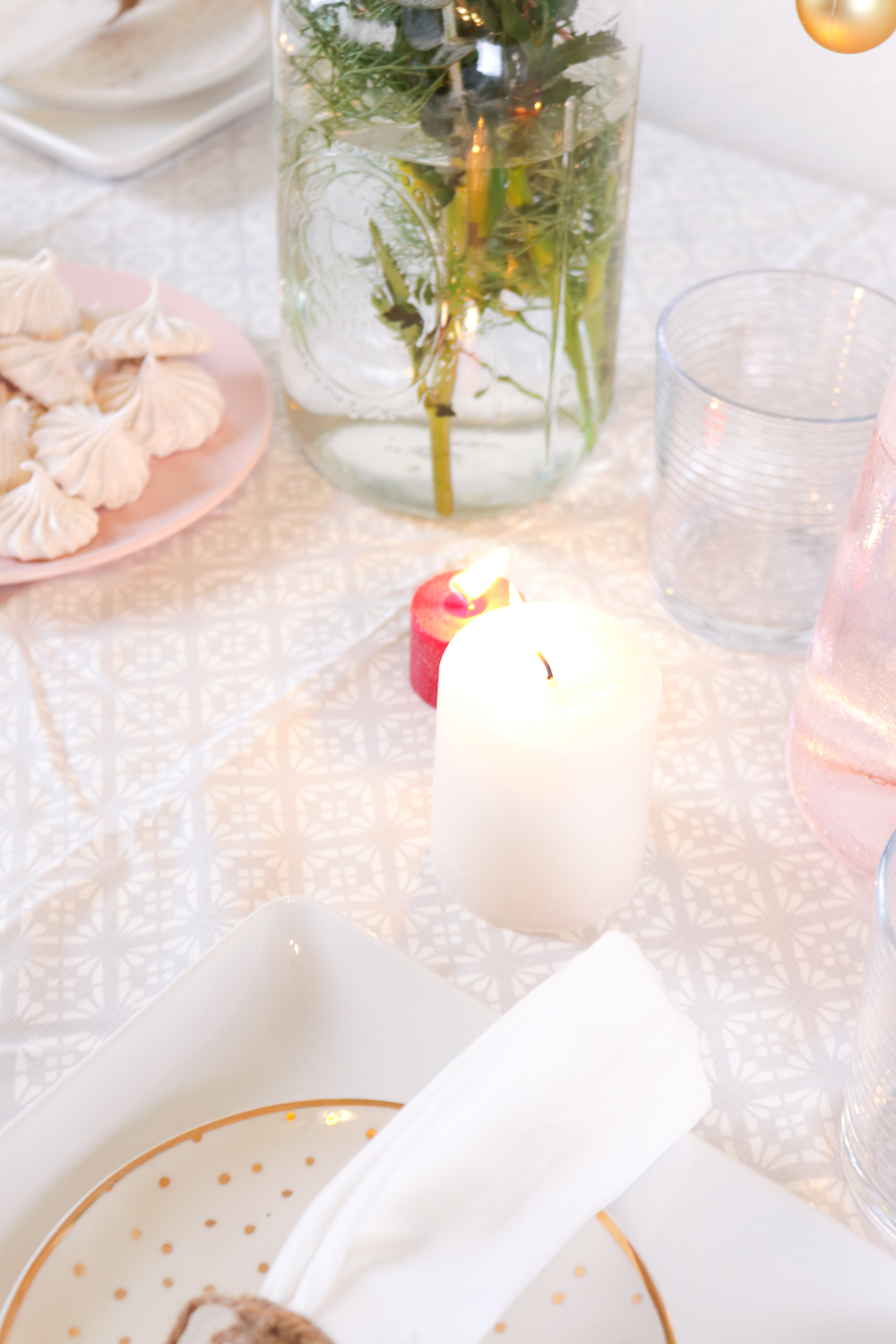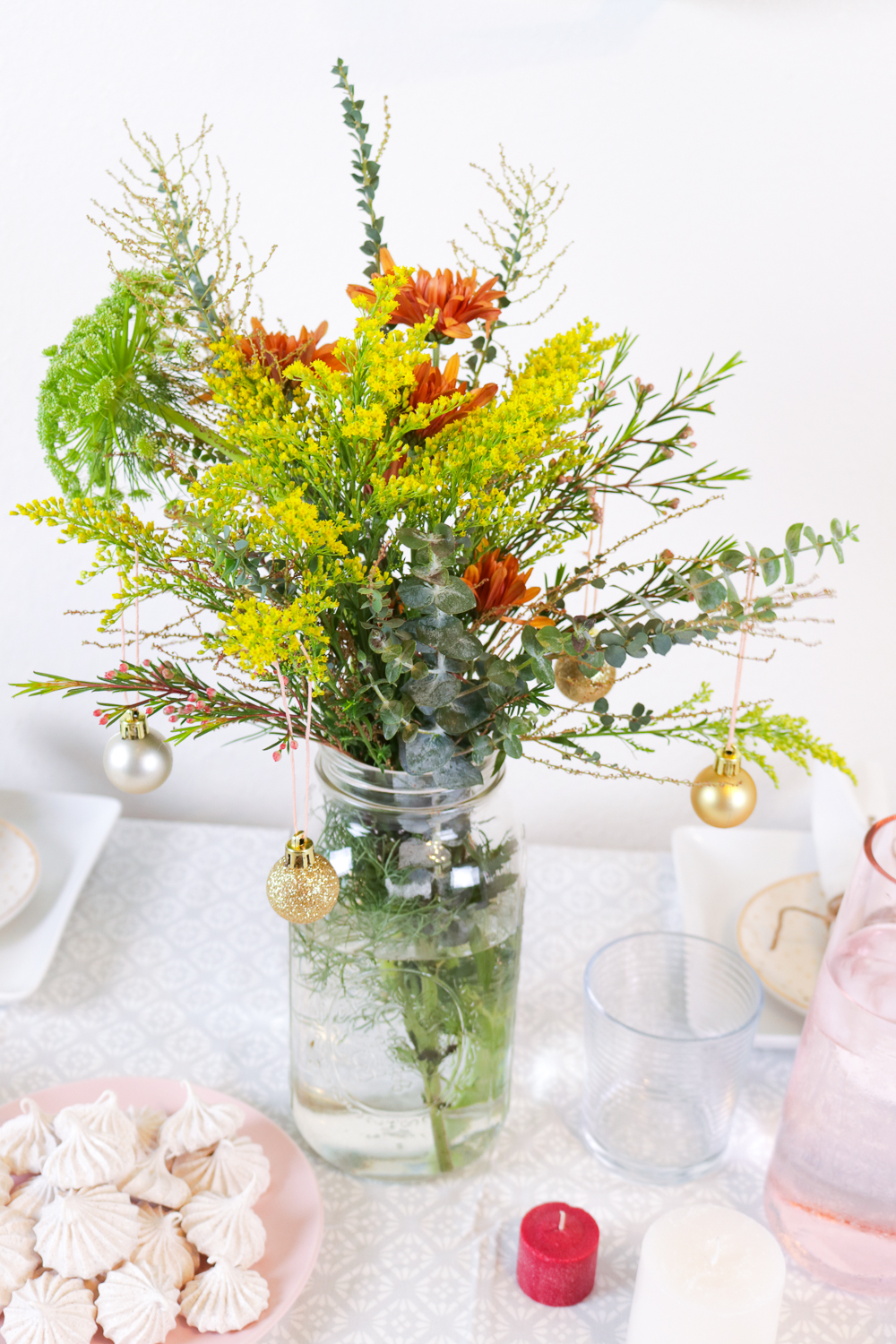 Although it was minimal and that's not the norm for me, I was thrilled with the end result. The flowers were my favorite part of the table and are still hanging in there on my bookshelf! Stay tuned for the last post in the Holiday Table Blog Hop next Sunday!
What's your holiday decor style? Share your style in the comments!