/
DIY Felt Pom Pom Flowers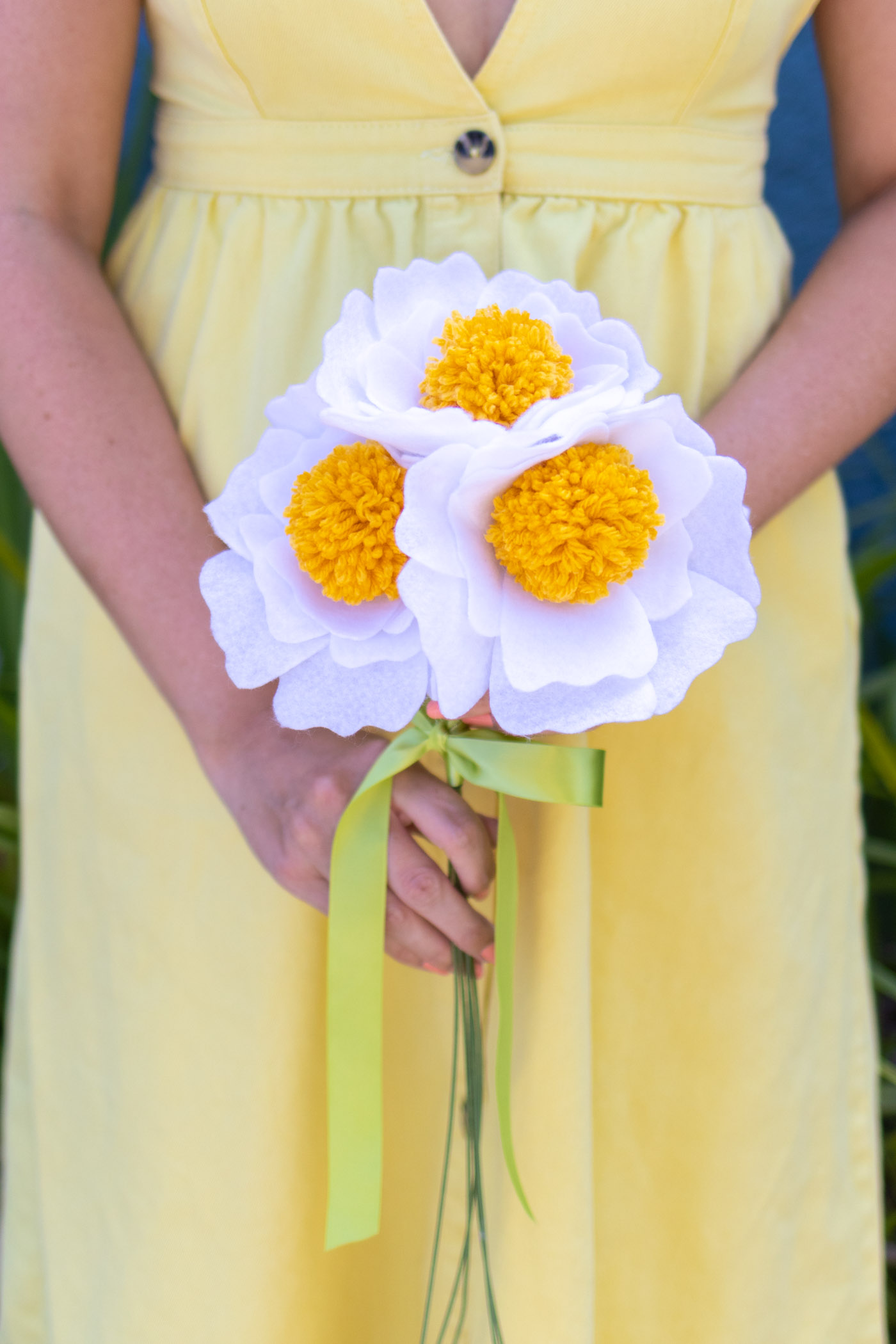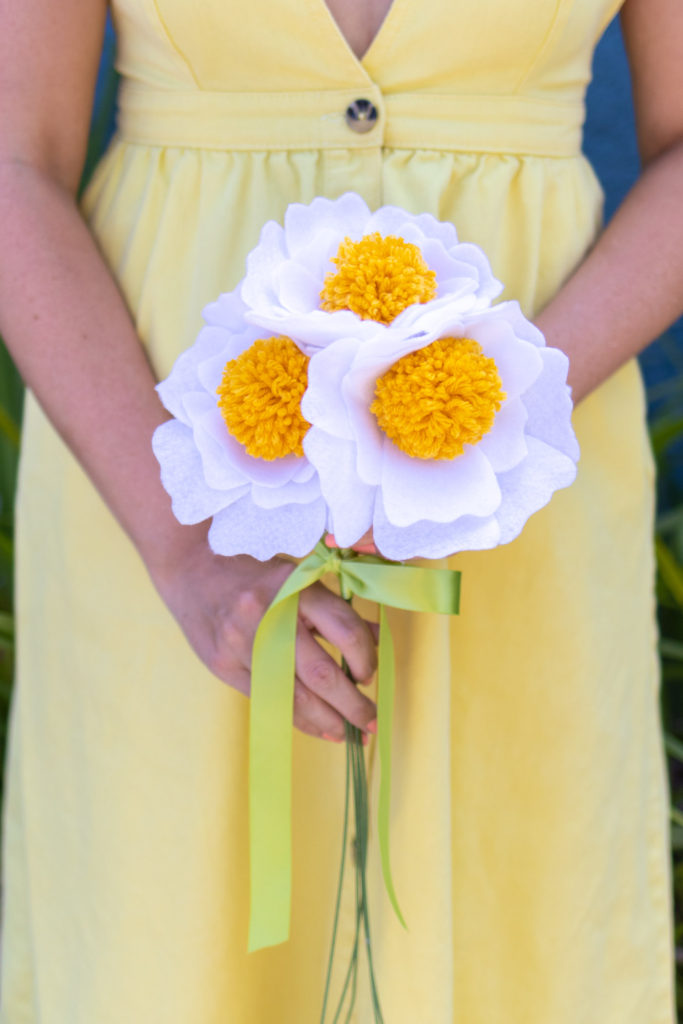 Pom poms make the world go round! This time, I used homemade pom poms to make these fun felt pom pom flowers with big white petals that remind me of big daisies! I know paper flowers are "all the rage" but these DIY felt flowers are a fun alternative because they also can't be crushed or ripped like paper can. I'm excited to store these pom pom flowers and reuse them again and again as props and party decor. My office could use some flowers that don't die…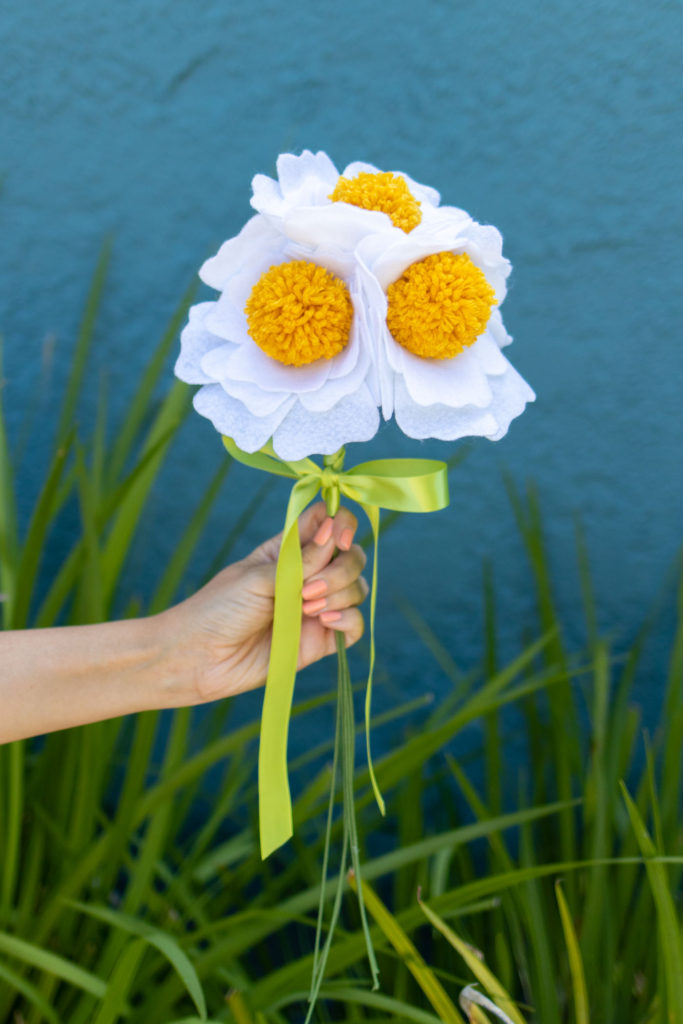 Whether you want to use these big felt flowers for a DIY wedding bouquet, party decor or just because, they'll last forever. Flowers that never die are the best, and let's be honest, they're even better with pom poms.
Use your favorite color felt to make these pom pom flowers, or mix and match different colors for completely unique felt flowers for your home! Either way, these are very easy to make – just be careful for the hot glue. Yes, I burned fingers about a hundred times making these, and yes, it will happen again.
Supplies:
1/2 yard felt, any color
Yellow yarn
Small pom pom maker
Scissors
Floral wire
Glue gun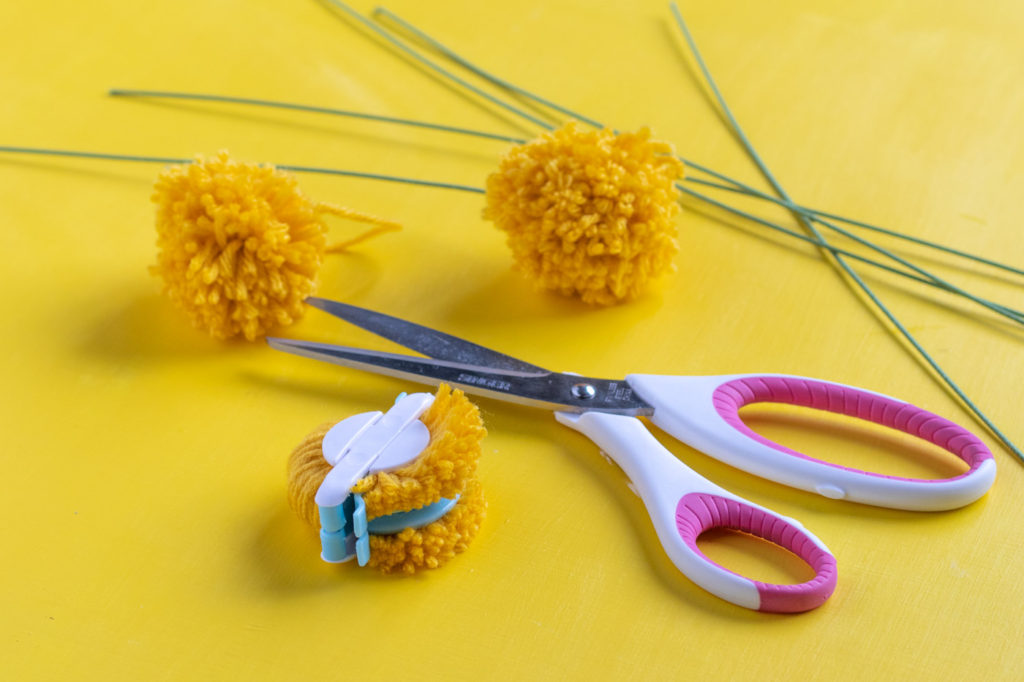 Step 1: Make the pom poms! Generously wrap each arm of the pom pom maker with yarn and close. Cut along the middle and tie a separate piece of yarn around the middle. Knot tightly and release the pom pom. Do not trim the long middle string yet.
For more info about how to make pom poms with yarn, check out this pom pom clutch tutorial!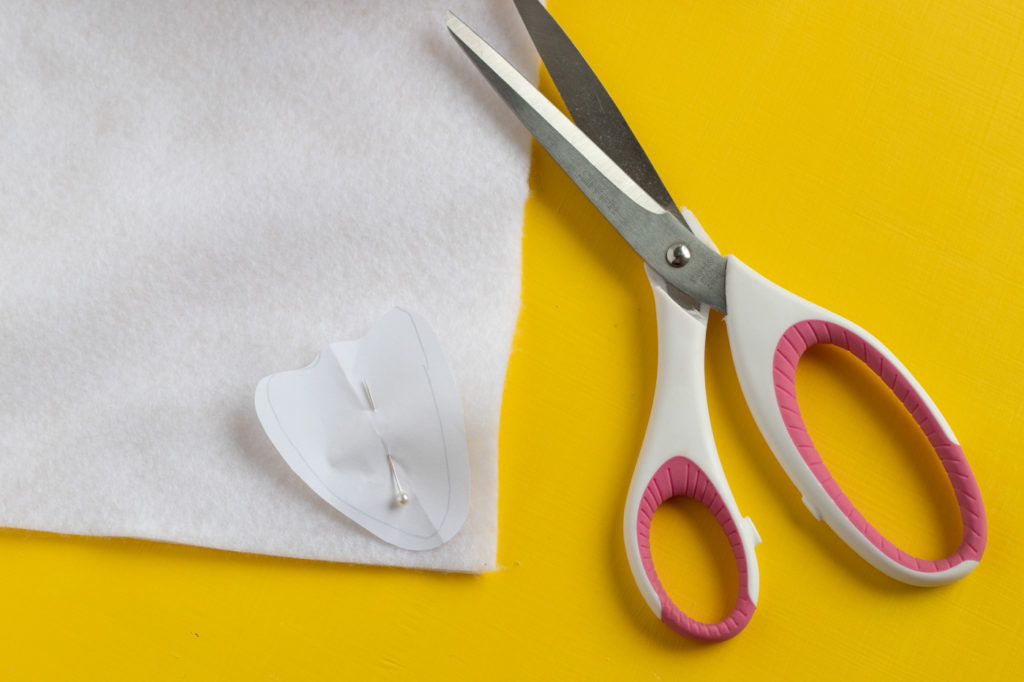 Step 2: Cut a large petal shape out of paper (about 2 inches long). Fold the felt in half and pin the paper to the felt to use as a template. Cut until you run out of fabric or until you have at least 15 petals per pom pom flower.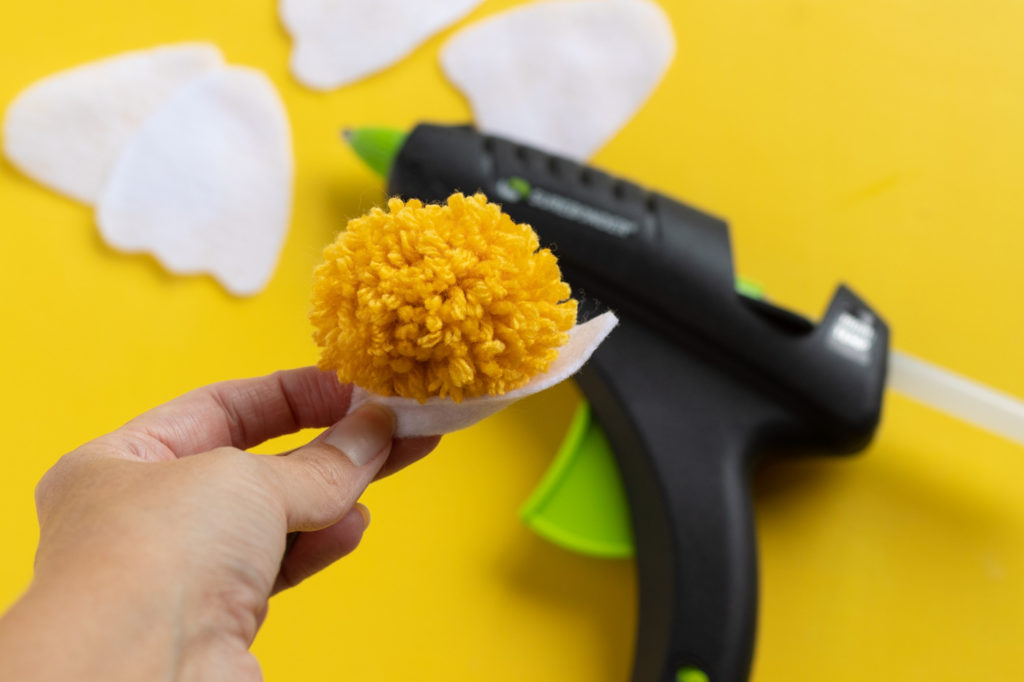 Step 3: Press the pom pom onto the end of a piece of floral wire. Wrap the long middle string around the floral wire and glue down.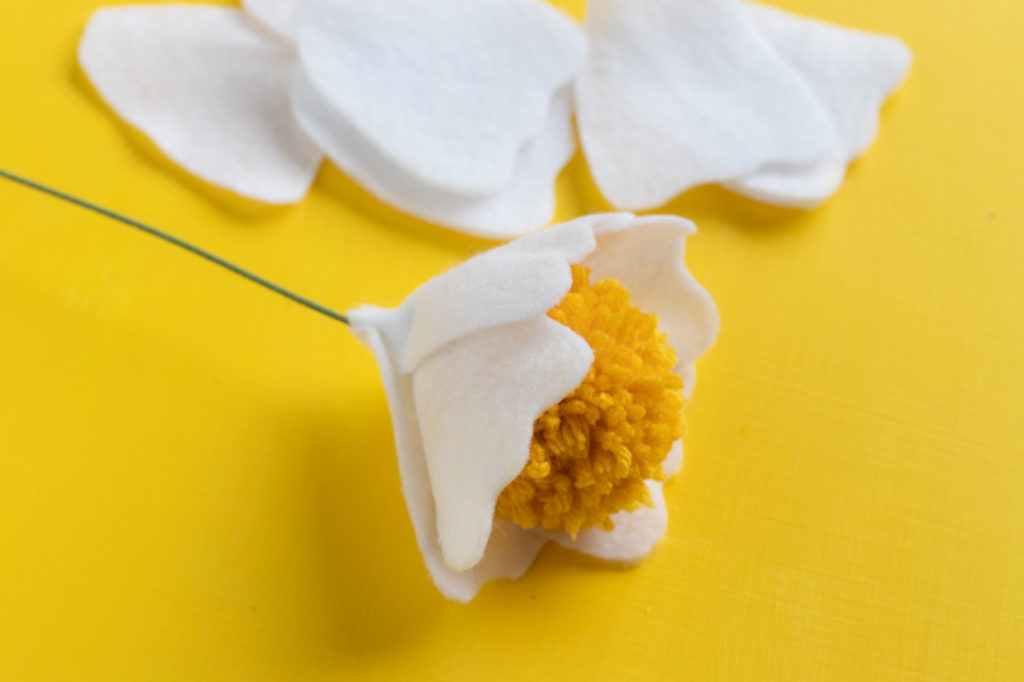 Step 4: Glue the pom pom flower petal to the wire, wrapping them so that the petals encompass the pom pom.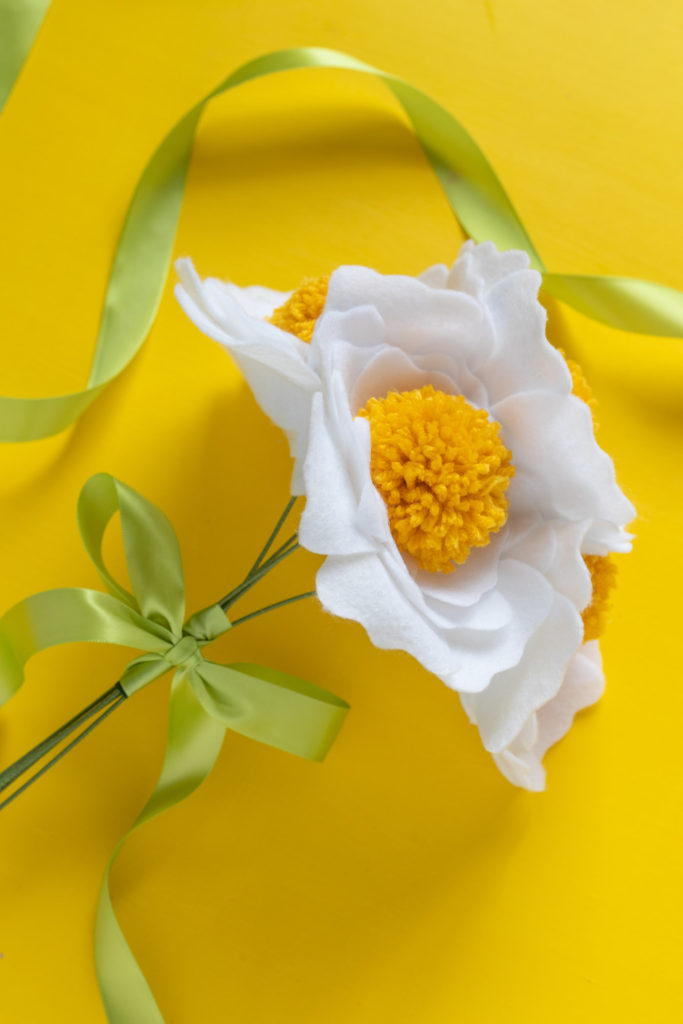 Step 5: Layer the petals at least 3 times to create a full flower. For the second and third layers, you don't need to glue the felt petals to the wire base, just to the existing petals.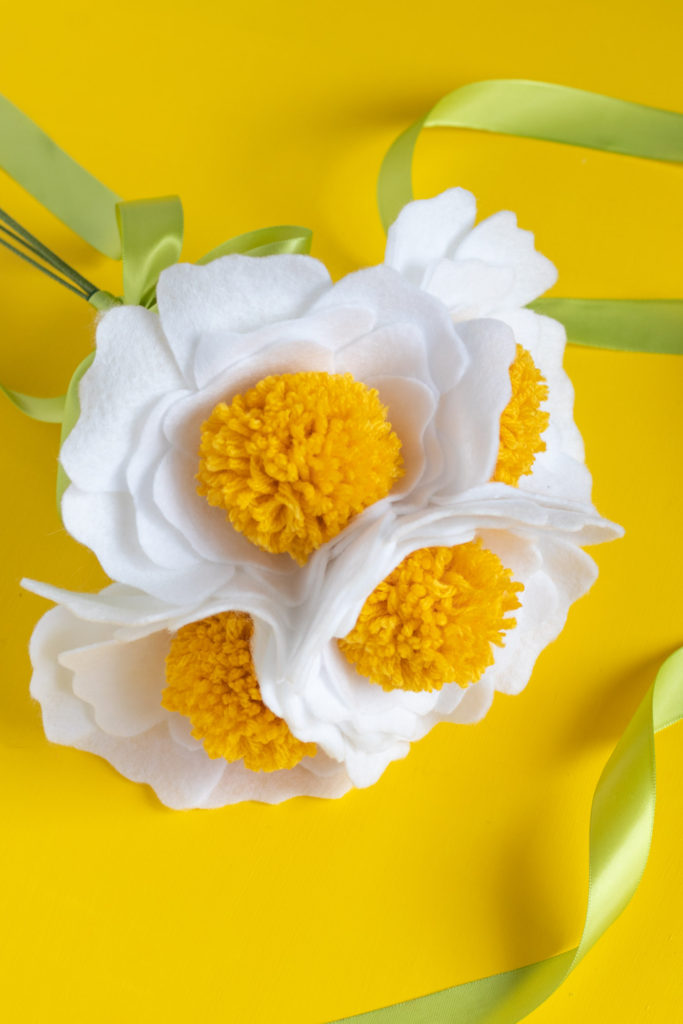 Make several flowers and bunch them together with ribbon for a cute felt flower bouquet perfect for gifts, home decor or even weddings!
Want even MORE pom poms?! Try these pom pom lined napkins.