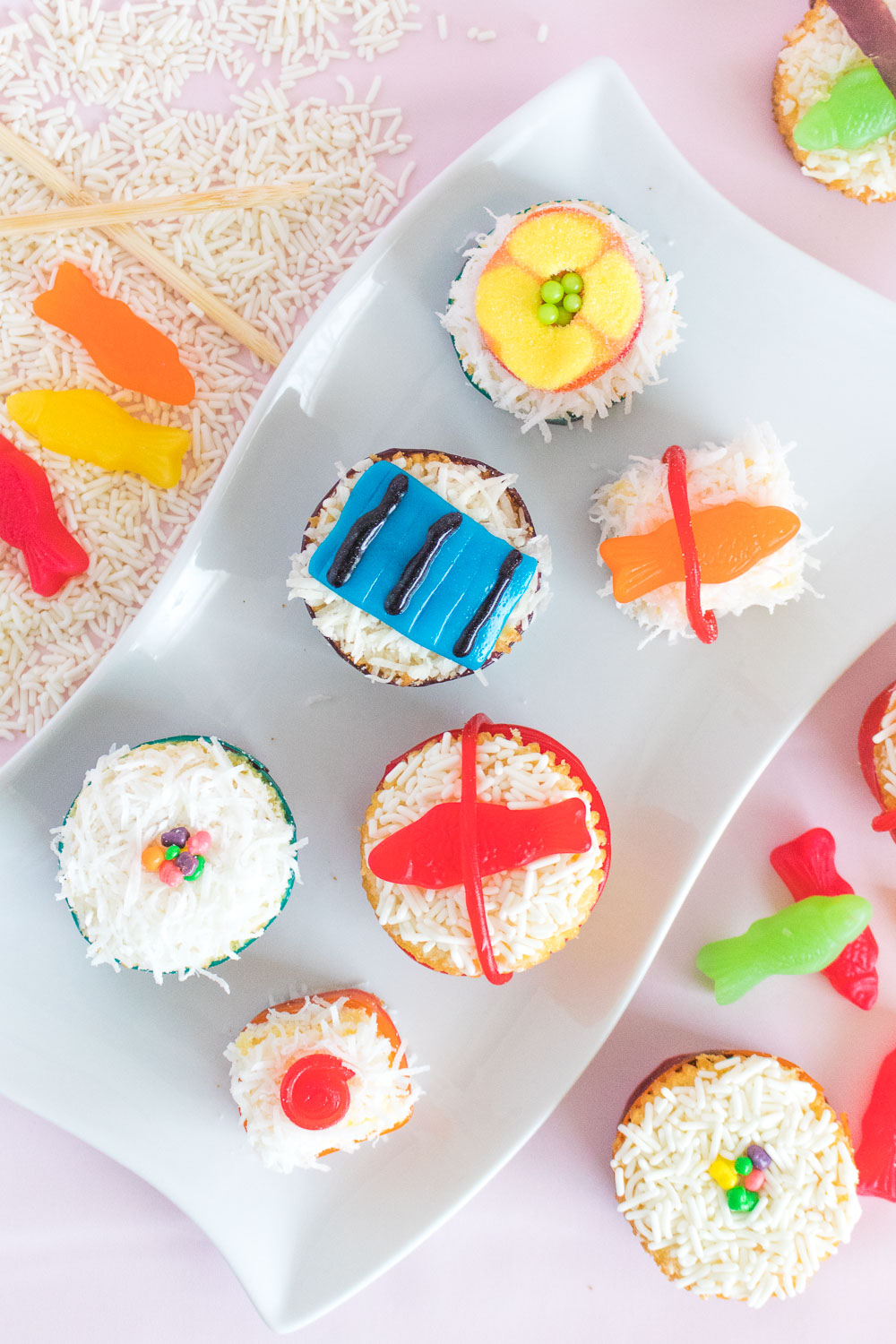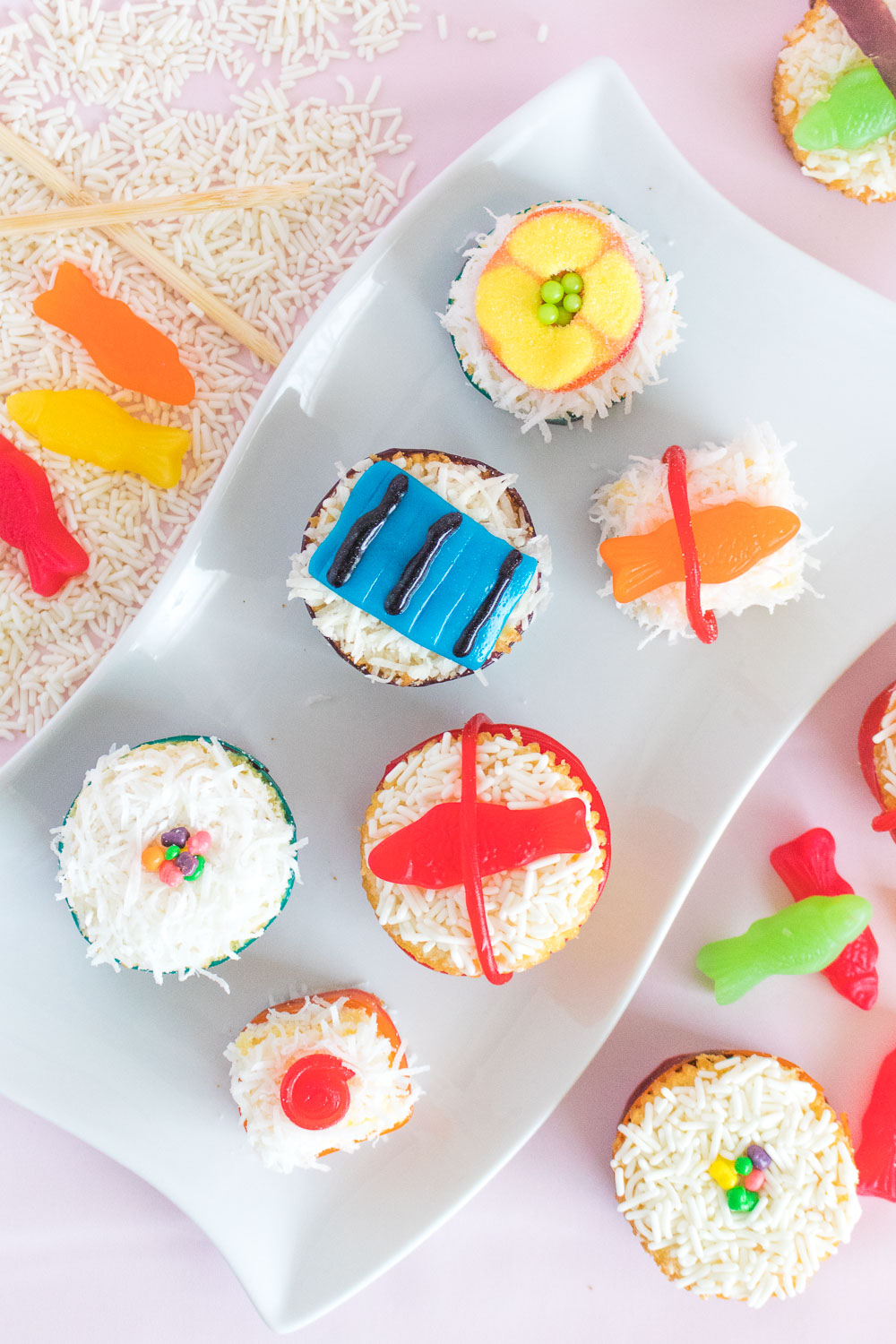 I never got aboard the sushi train. Despite trying it once, I strongly dislike sushi (don't @ me) and have no desire to eat anything fish related in my life. Instead, I'd rather eat my sushi in cake form like most of my foods. These mini sushi cakes were SO fun to make with a variety of candies, and let's be honest, these were just an excuse for me to buy an obscene amount of candy at the Dollar Store. It didn't last long after these cakes were finished, ha!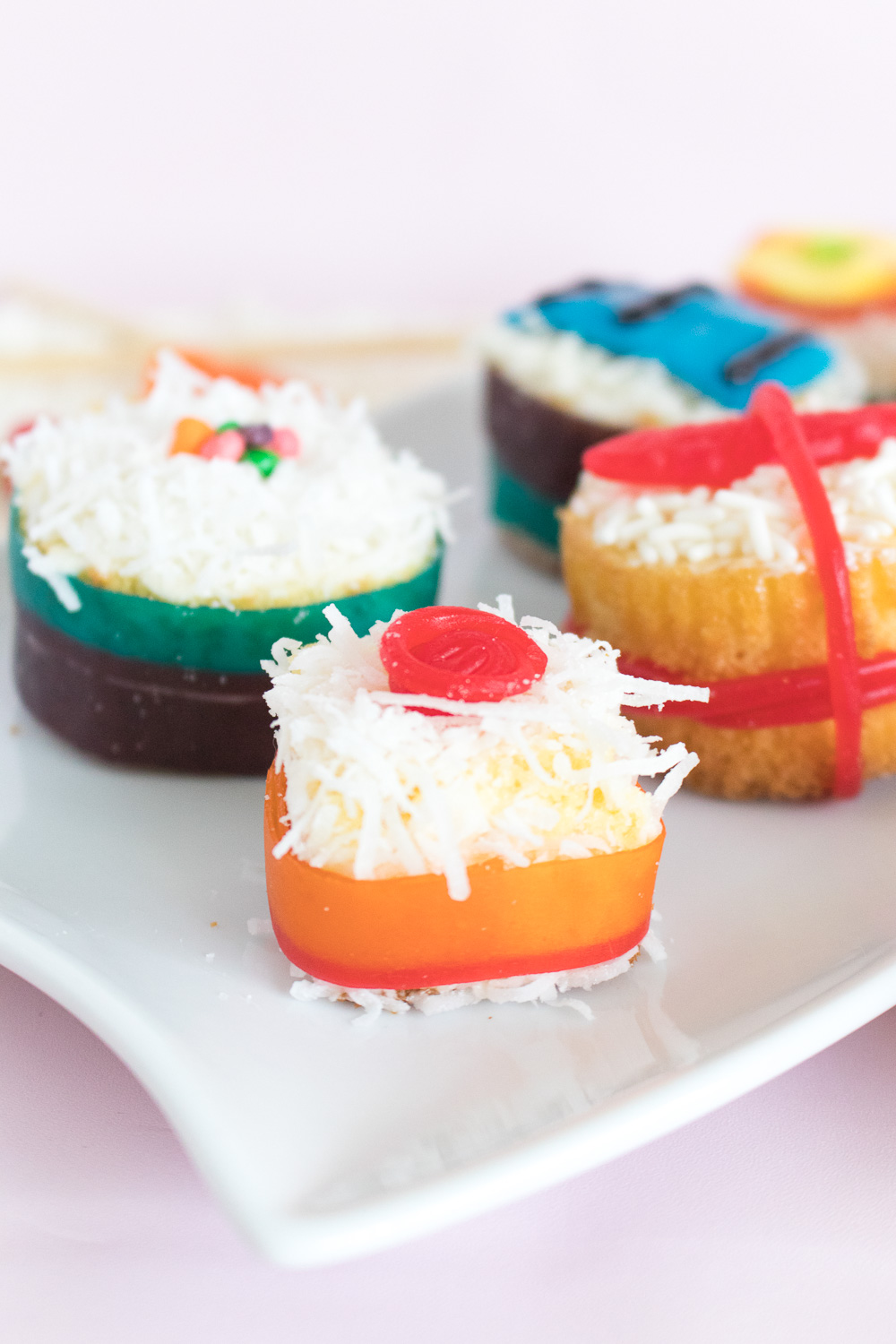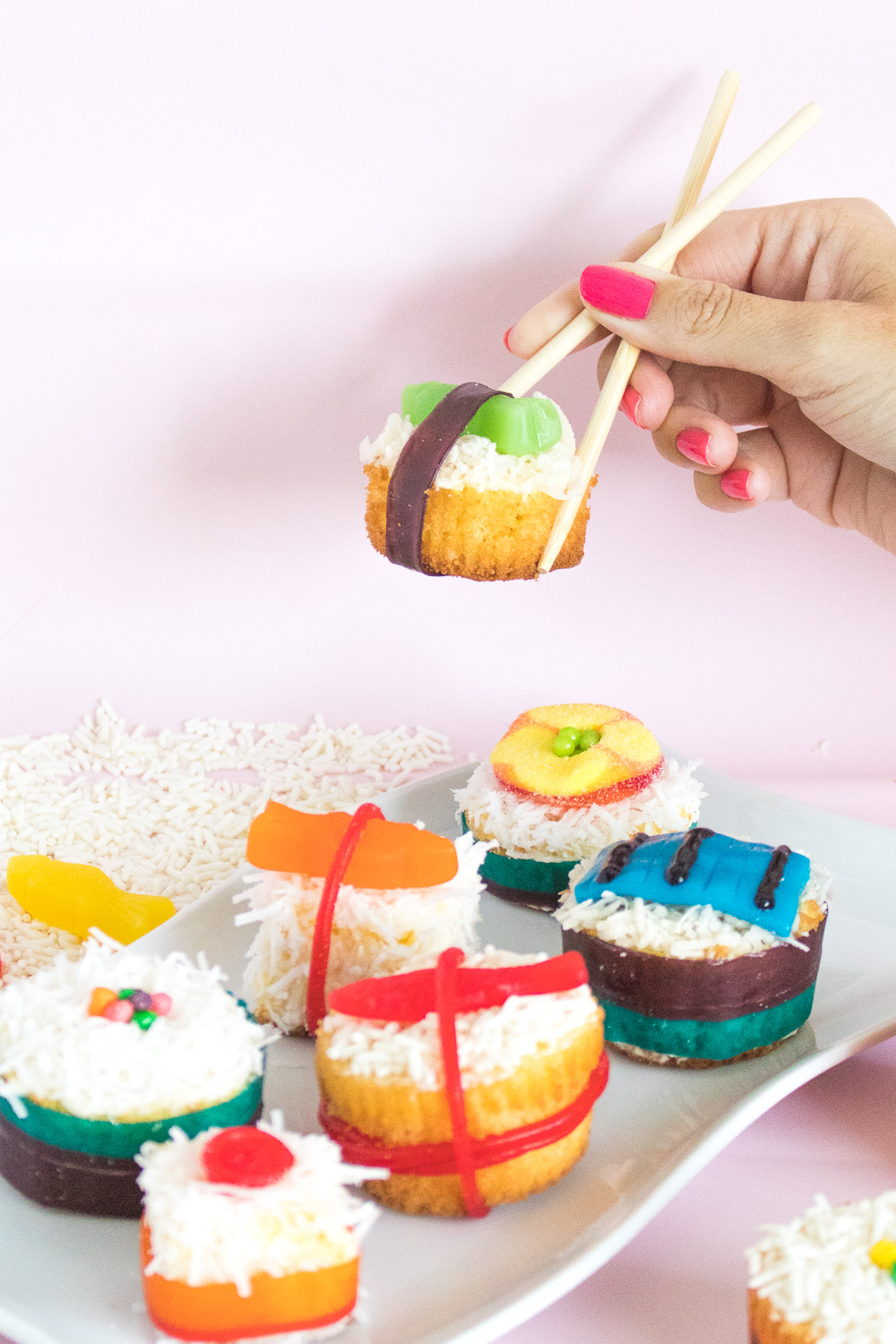 I'd say this is one of those times when playing with your food is not only a lot of fun but highly encouraged! I played around with a bunch of sushi designs to try to make these look as sushi-like as possible, and I think the fish-topped sushi cakes were my favorites. The best way to make them look like a sushi roll is to cut down the cupcakes pretty short and wrap the bottoms with Fruit roll-ups.
What else would you use to make sushi cakes? Give me inspiration, as a non-sushi-eater. The white jimmies and shredded coconut were perfect for giving the cakes a "rice" topping.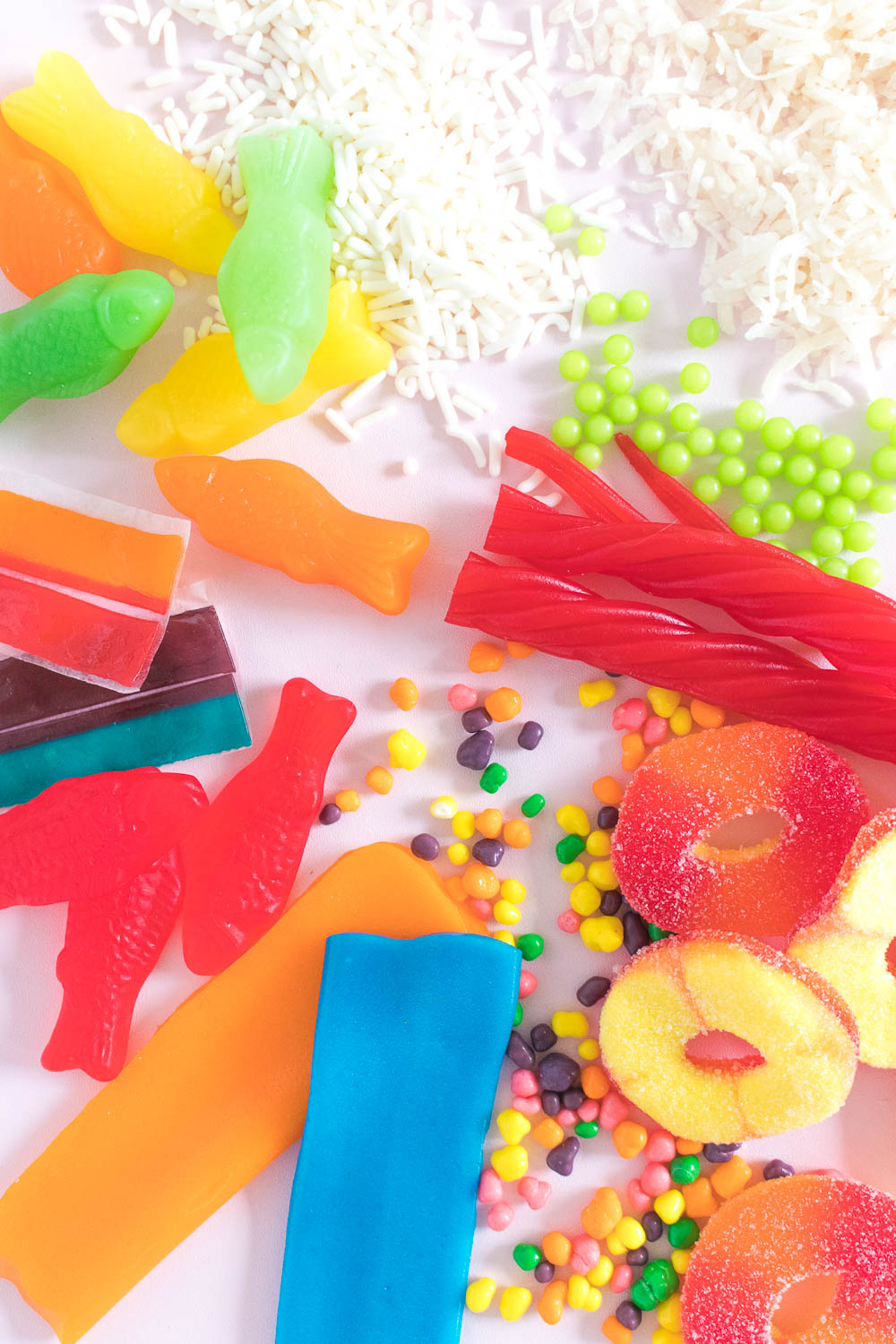 So what ingredients and candies do you need to make sushi cakes?
Well that's totally up to your own creativity! Here's what I used:
White jimmy sprinkles
Swedish fish
Generic fish candies (variety of colors)
Peach rings
Airheads
Nerds
Twizzlers
Fruit Roll-ups
Shredded coconut
Round sprinkles
Black icing
For the actual recipe, you can use your favorite cake recipe to make a batch of cupcakes! I highly recommend my yellow cake recipe as a base, along with a classic vanilla frosting. The frosting is used sparingly as a way to stick on all the toppings, but a light colored frosting like a simple vanilla will work best because chocolate and dark colors will show through the white "rice" toppings.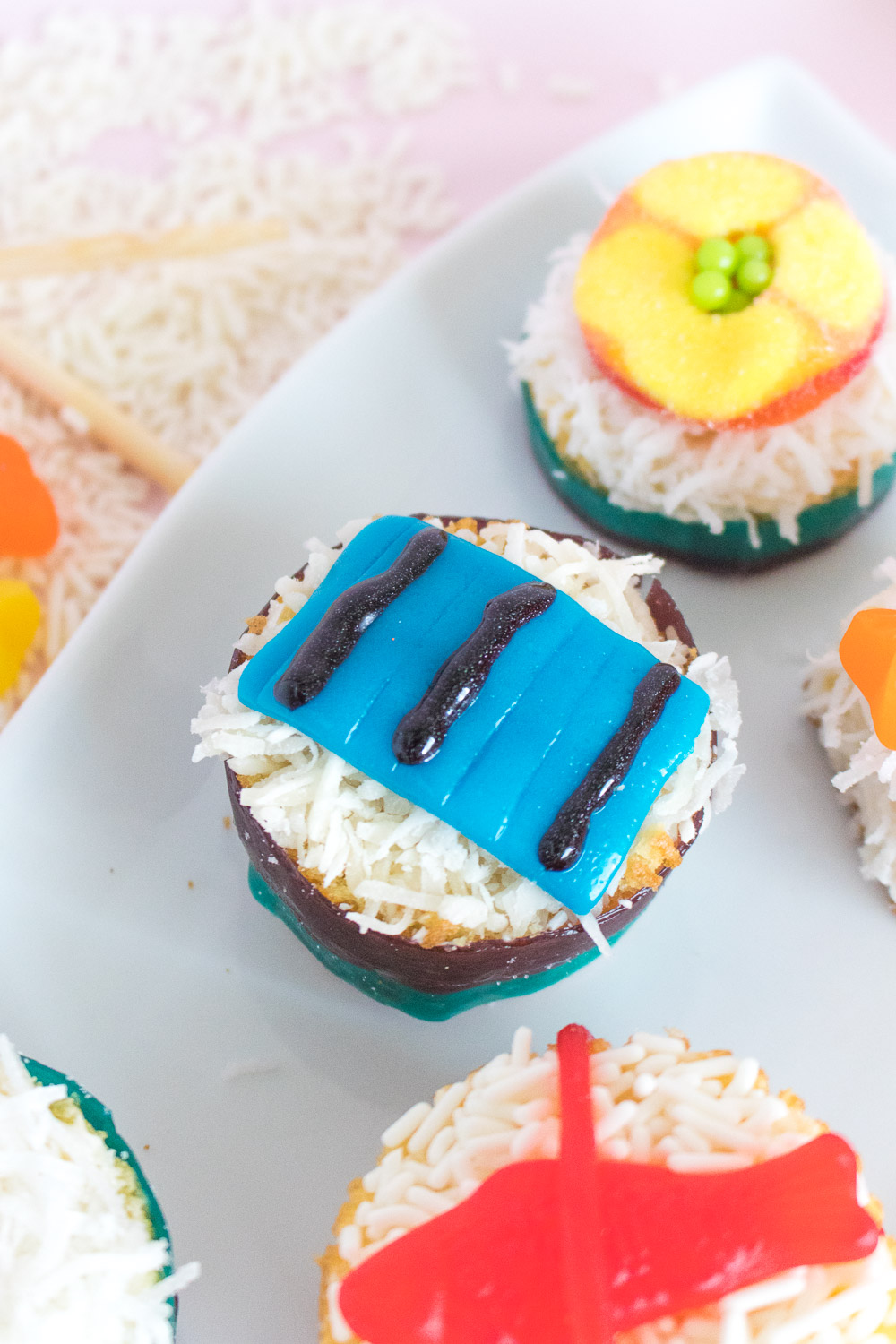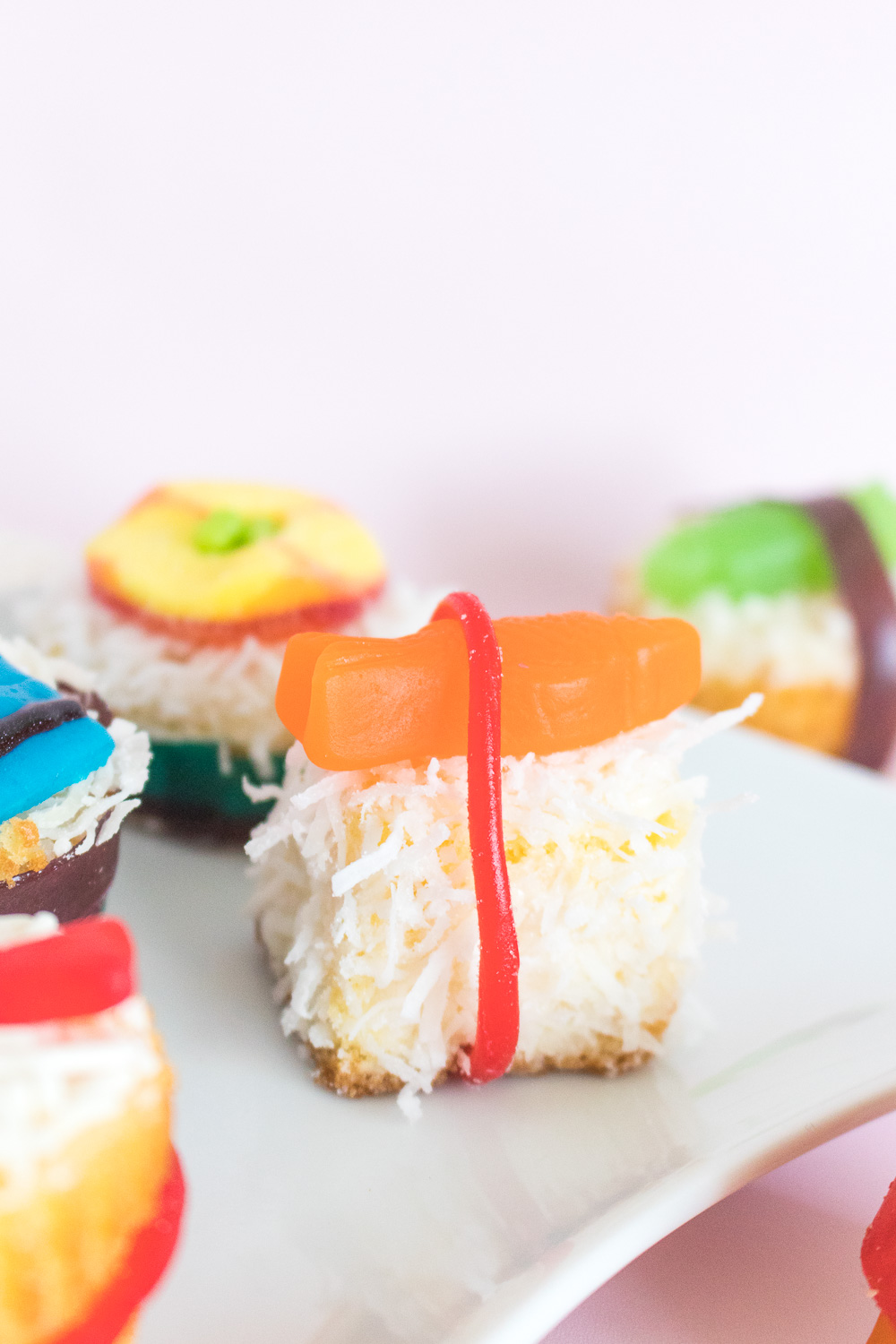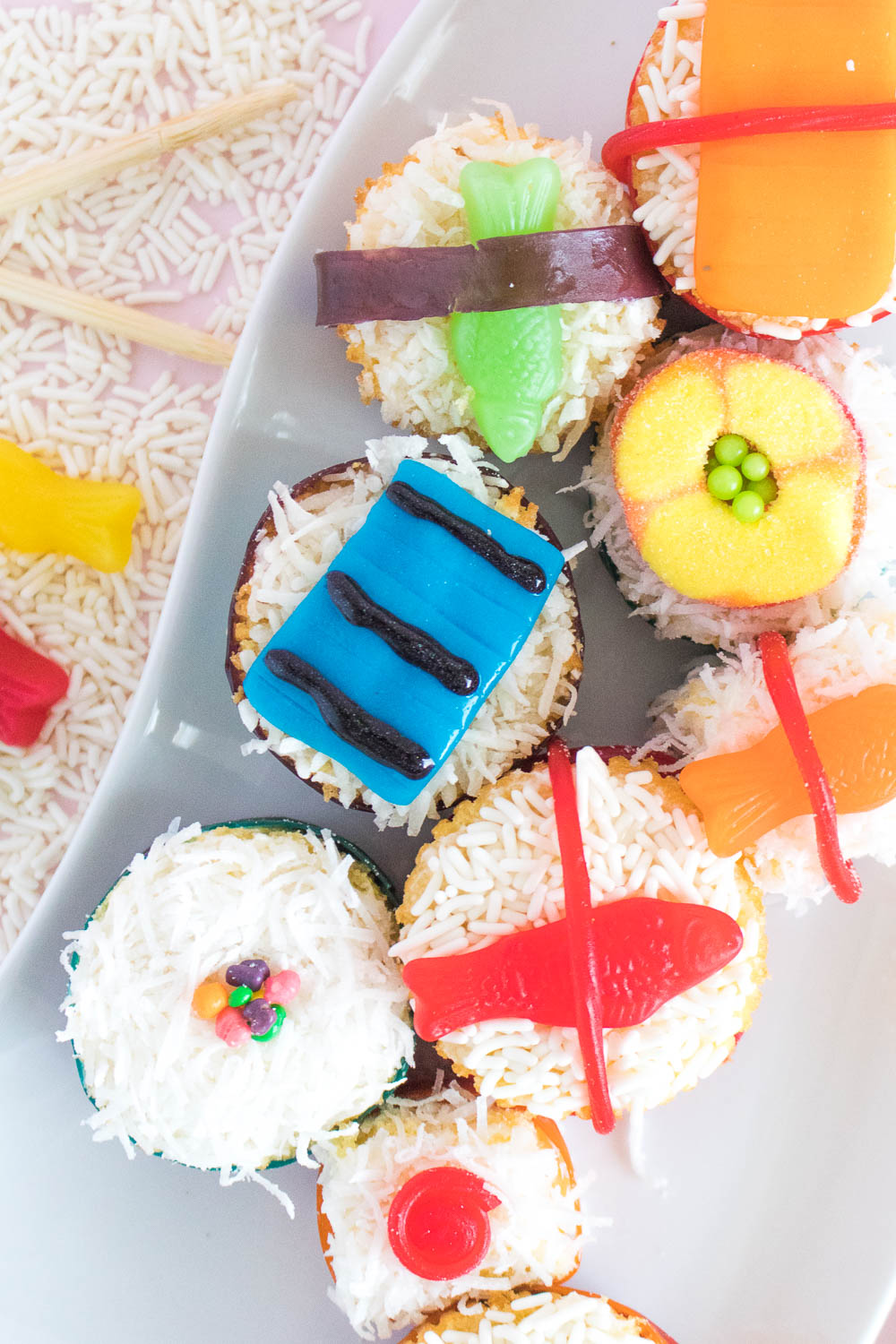 Just have fun with it! Make a bunch of cupcakes and just go for it! For some of them, you'll se that I actually cut the round cupcakes into squares, then spread all sides with frosting and rolled in coconut. With the Airheads, I cut them into small pieces, used a knife to create texture on them and piped lines with black icing to make it look like a piece of fish. With the peach rings, I used them to hold Nerds or round sprinkles. Play around and find methods that work for you! Have fun making your own "sushi!"