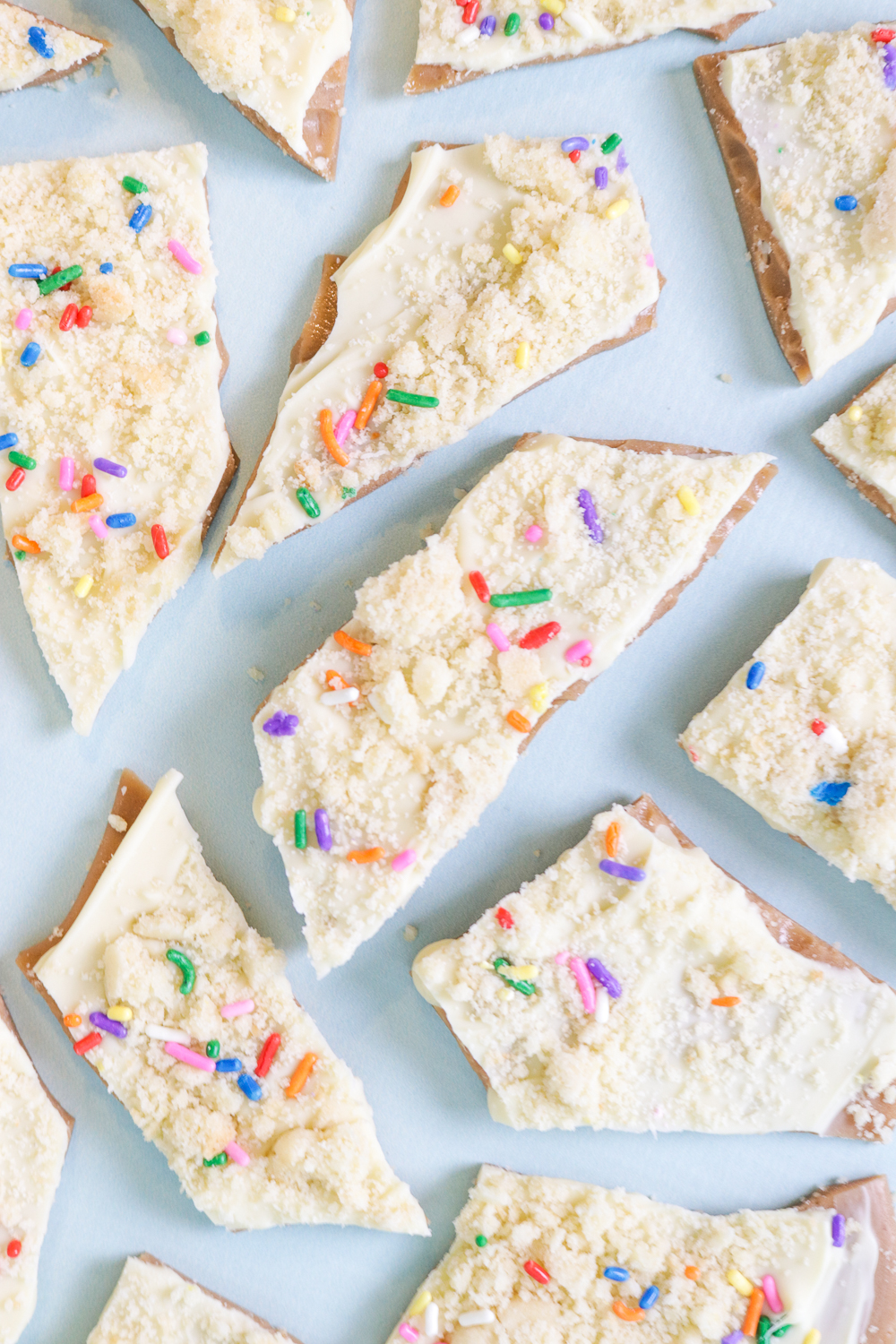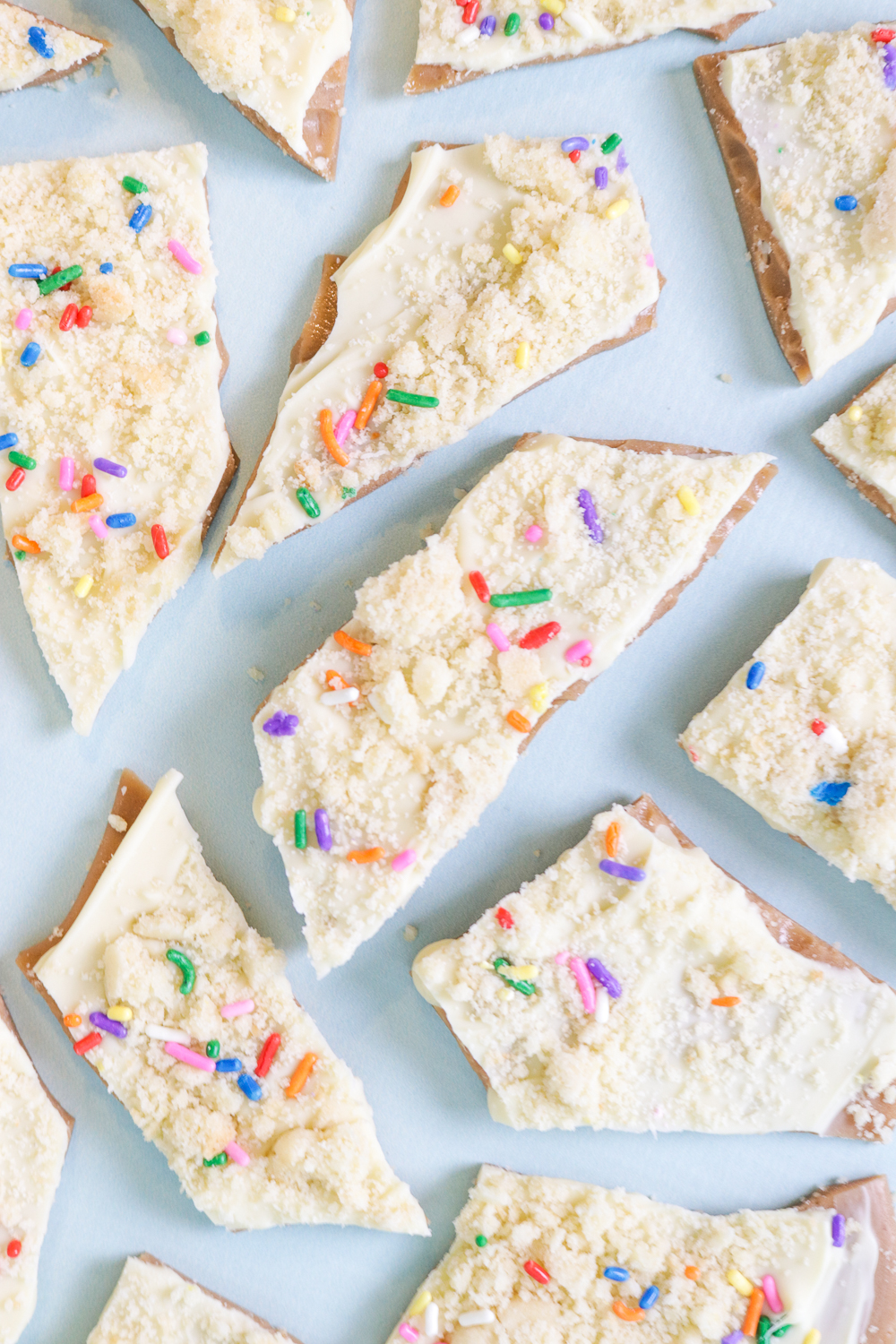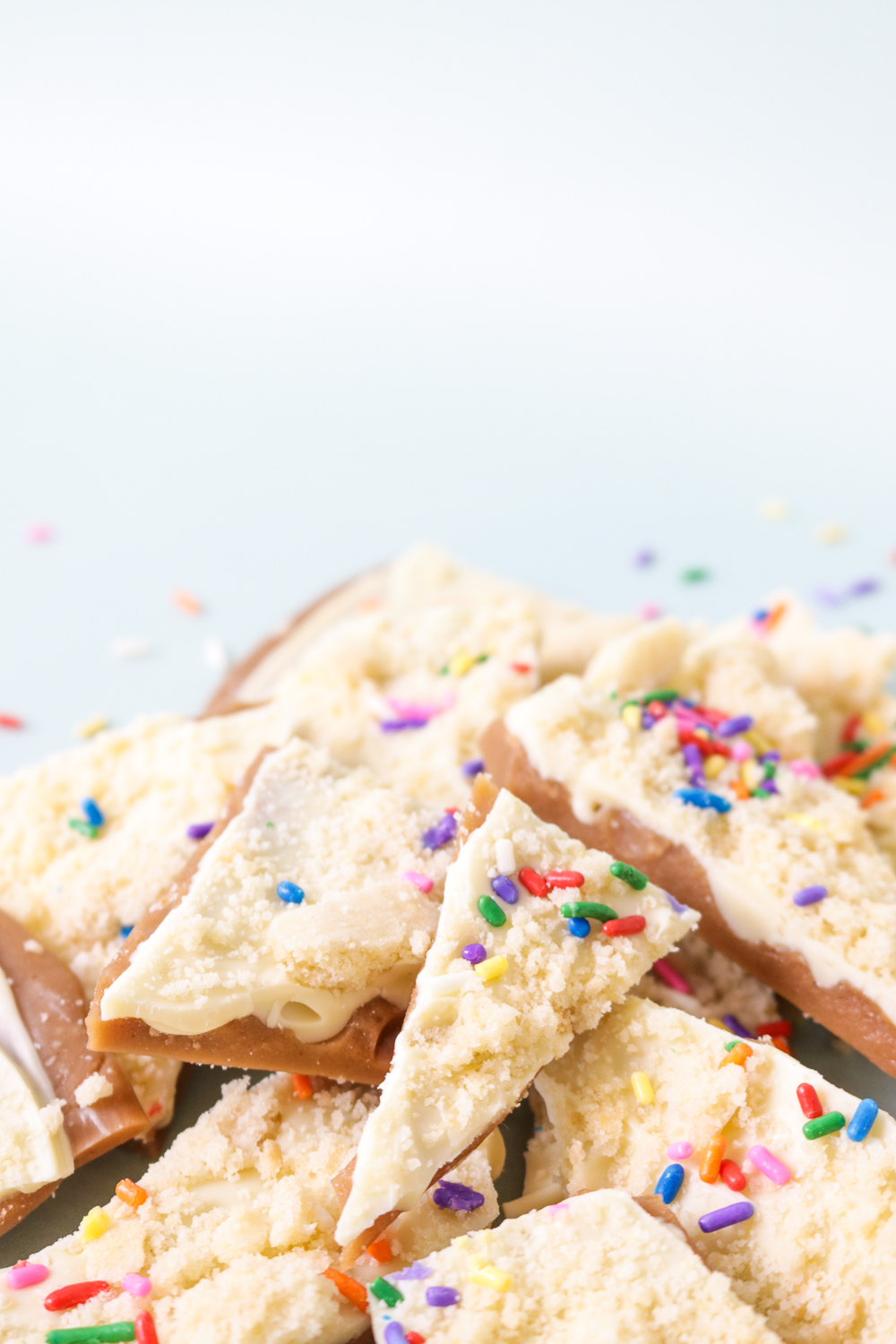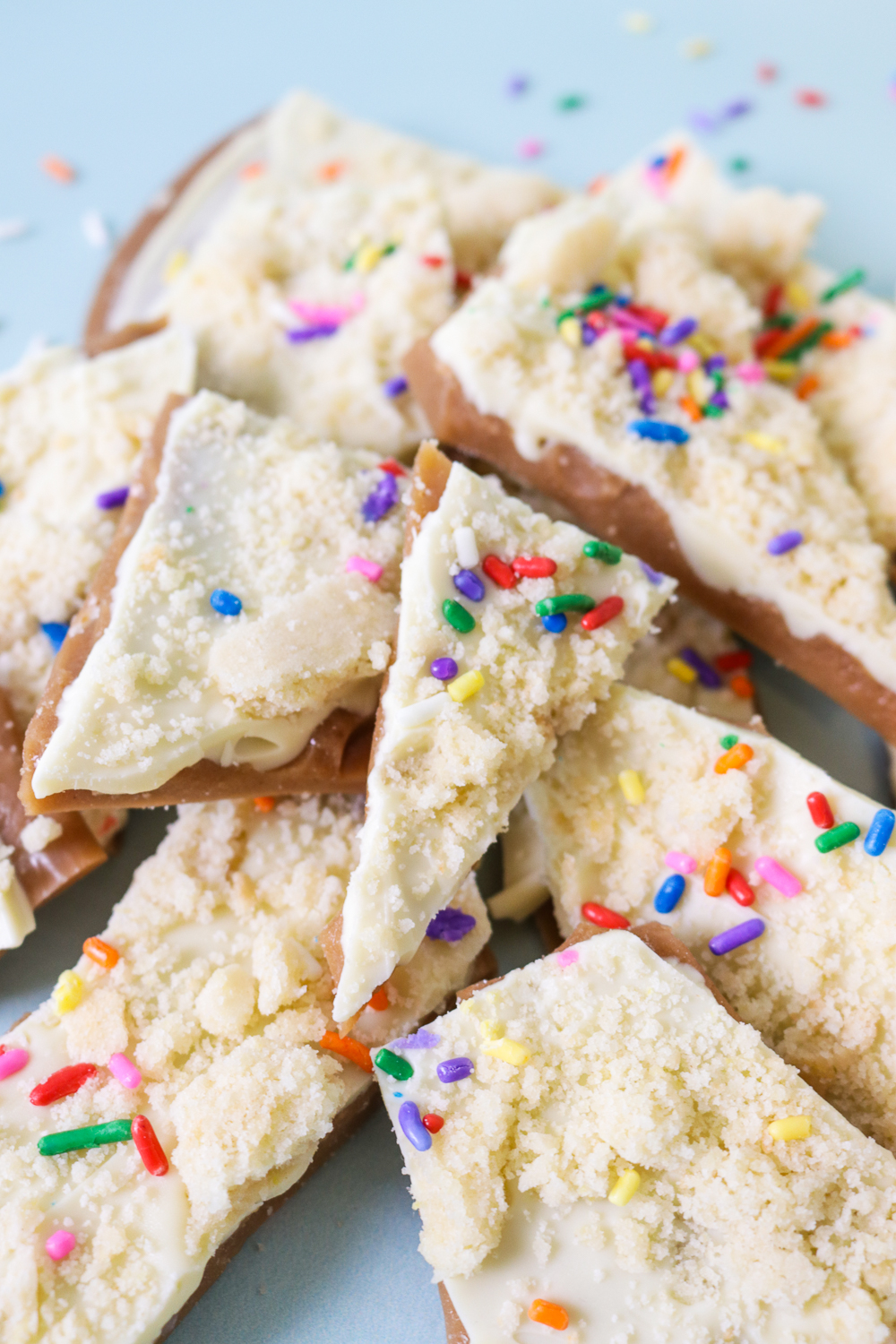 If there's one thing I had to say I'm best at making, it's toffee. I discovered this last year when I experimented with toffee recipes for my old website and I messed around with ingredients around the house. Using some leftover sugar cookies I had baked, I made this sugar cookie toffee and brought it home to my parents for the holidays because I try to get baked goods out of my house as quickly as possible. Within a day, my mom ate almost the entire batch by herself. That's when I knew I was on to something…
Since then I've made quite a few different kinds of toffee, but this sugar cookie toffee recipe is perhaps my most popular, which is why I'm sharing it today! Every year, I package little treats for my coworkers (last year I made meringues) and this year I think toffee is the winner. It's easy to make in large batches and break into pieces to package in little bags with cute tags for a sweet homemade gift.
Toffee is not difficult to make at all! In fact, it's essentially just two ingredients – sugar and butter. Just keep stirring until the butter is fully incorporated into a thick candy mixture and pour. Customize it with different toppings and you can make toffee into so many amazing different recipes. This recipe is unique in that it's covered with crumbled sugar cookies (you can use homemade or store bought) and colorful sprinkles to make this sweet but so delicious toffee.
Scroll down for the full recipe card! ??
1 cup butter
1 cup sugar
1/4 tsp salt
1 tsp vanilla extract
2 cups white chocolate chips
Sugar cookies, crumbled
Rainbow sprinkles
Candy thermometer
Line a baking sheet with parchment or a silicone mat and set aside. Crumble the sugar cookies and set aside.
In a heavy-bottomed pot, melt the butter on medium heat. Add sugar and salt and bring to a boil on medium heat, stirring often with a whisk. Heat until the mixture reaches 300 degrees (hard crack stage) and turns a deep brown. It may appear that the butter isn't mixing properly, which just means you should keep stirring until it looks fully mixed and fully browned. Mix in the vanilla.
Pour the toffee mixture onto the lined baking sheet and immediately sprinkle with the white chocolate chips. Set aside for a few minutes until the chocolate begins to soften and use a clean spatula to spread the melted chocolate over the toffee and sprinkle with the sugar cookie crumbs and sprinkles. Set aside for about an hour to cool and harden at room temperature before using your hands to break it into pieces.
Store in an airtight container or package in bags for great treats to give away!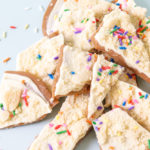 Sugar Cookie Toffee
2016-11-21 11:34:13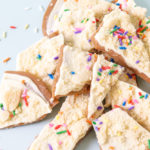 A deliciously sweet recipe for crunchy toffee topped with white chocolate and sugar cookie crumbs
Ingredients
1 cup butter
1 cup sugar
1 tsp vanilla extract
2 cups white chocolate chips
Sugar cookies, crumbled
Rainbow sprinkles
Candy thermometer
Instructions
Line a baking sheet with parchment or a silicone mat and set aside. Crumble the sugar cookies and set aside
In a heavy-bottomed pot, melt the butter on medium heat
Add sugar and salt and bring to a boil on medium heat, stirring often with a whisk
Heat until the mixture reaches 300 degrees (hard crack stage) and turns a deep brown. It may appear that the butter isn't mixing properly, which just means you should keep stirring until it looks fully mixed and fully browned. Stir in the vanilla
Pour the toffee mixture onto the lined baking sheet and spread with a spatula as desired until it's about 1/4 inch thick
Immediately sprinkle with white chocolate chips and set aside for a few minutes until the chocolate begins to soften. With a clean spatula, spread the melted chocolate over the toffee and sprinkle with the crumbled sugar cookies and rainbow sprinkles
Set aside to cool at room temperature for about an hour before breaking into pieces
Notes
You may want to lightly press the toppings into the chocolate while warm to ensure they stay pressed when hardened
Club Crafted https://www.clubcrafted.com/