/
Simple Coconut Cupcakes for Club Crafted's 2nd Blogiversary!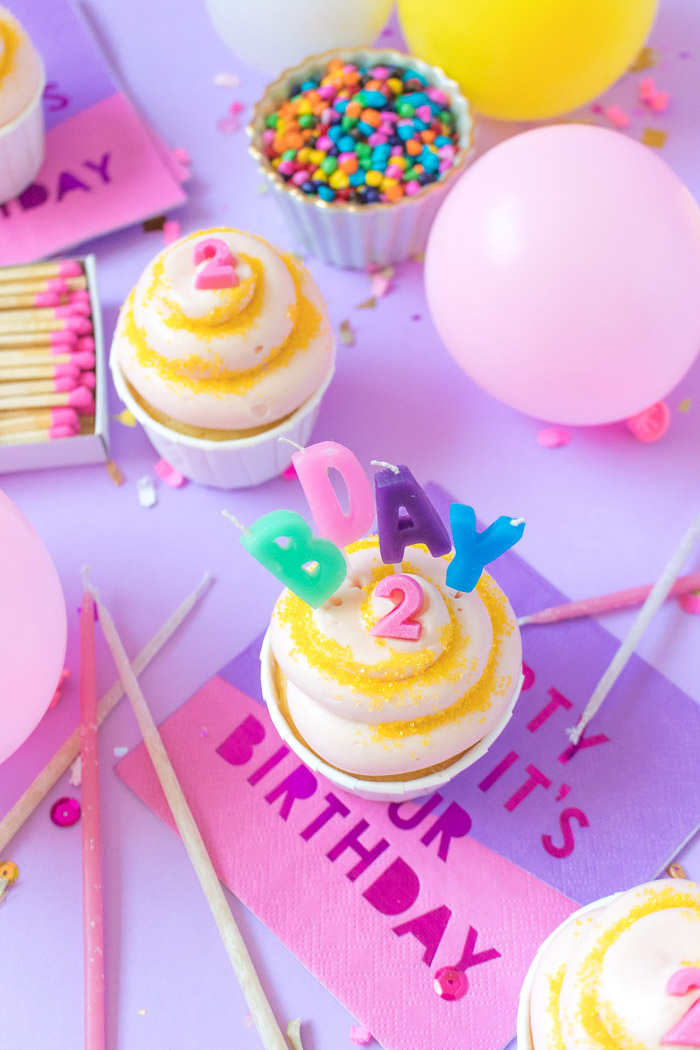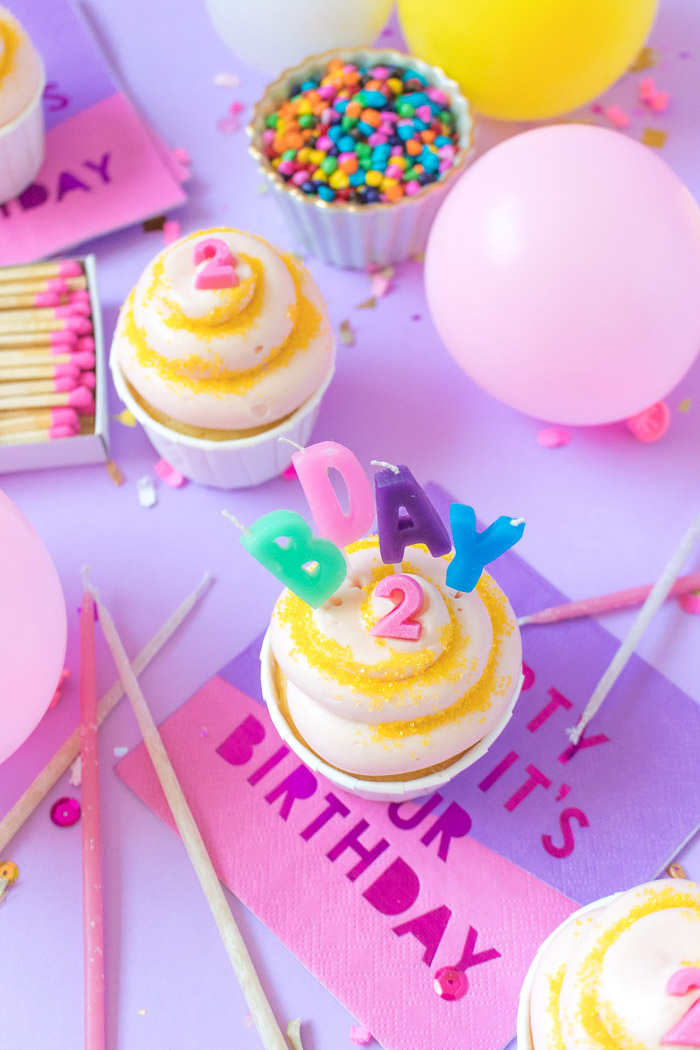 I'm celebrating a BIG milestone today! It's Club Crafted's 2nd Blogiversary!
Two years ago today, I shared the first Club Crafted post, and I honestly don't know where all this time has gone. You can check out last year's blogiversary post here! Thank you all SO much for following along on this journey with me and supporting me during what has been a monumental year of blogging. Since shifting all of my focus to Club Crafted and my freelance work back in October, life has been a whirlwind of new experiences (mostly good). To celebrate, I'm sharing my favorite simple coconut cupcakes made with coconut oil AND shredded coconut so it's packed with completely natural coconut flavor and non of that artificial stuff. Topped with a TON of sugar, chocolate twos and birthday candles, this was a fun little celebration for Club Crafted. Now, let's talk about what happened this year!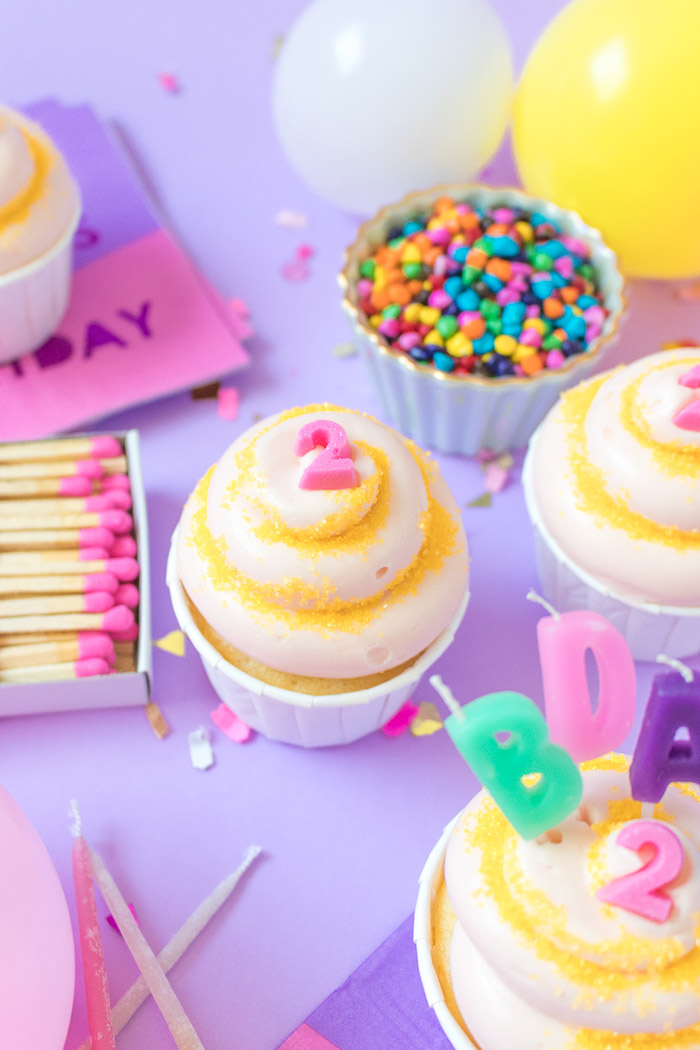 OK, if you're just here for the recipe, that's OK too. These simple coconut cupcakes with classic vanilla buttercream (the same recipe I've used for my 90s abstract print cake, my frosting dipping sauce and my hashtag cake) are soooo good that even I, someone who doesn't actually like coconut, loves them. Maybe it's all the sugar? Either way, they're tasty!
Scroll down for the full recipe card! 👇🏼
Here are a few of the major things that happened during Club Crafted's second year: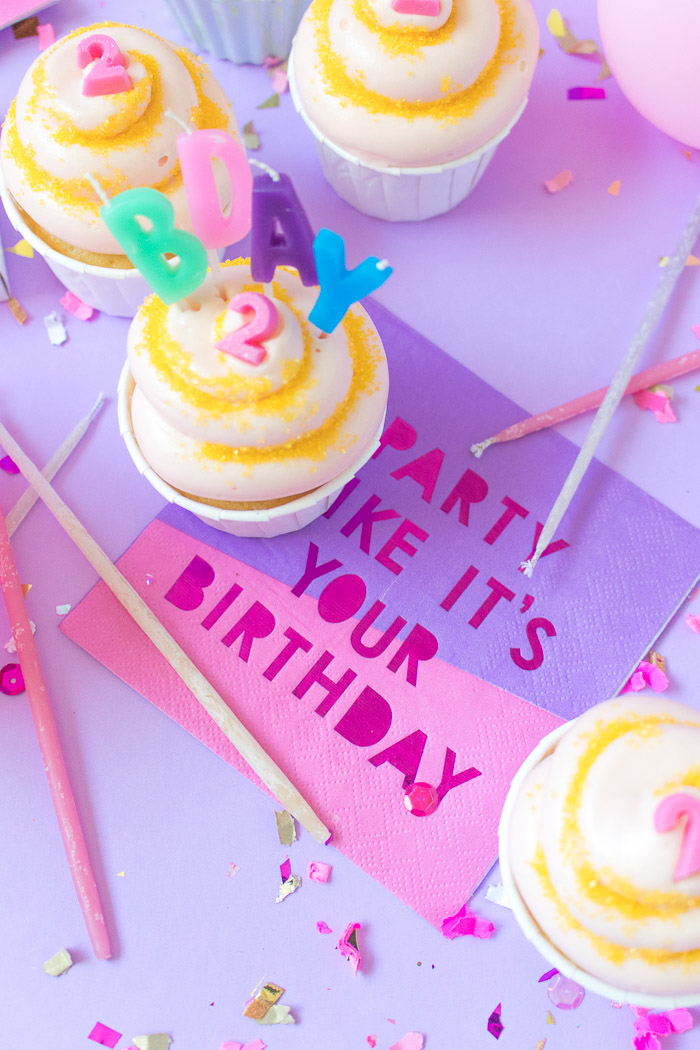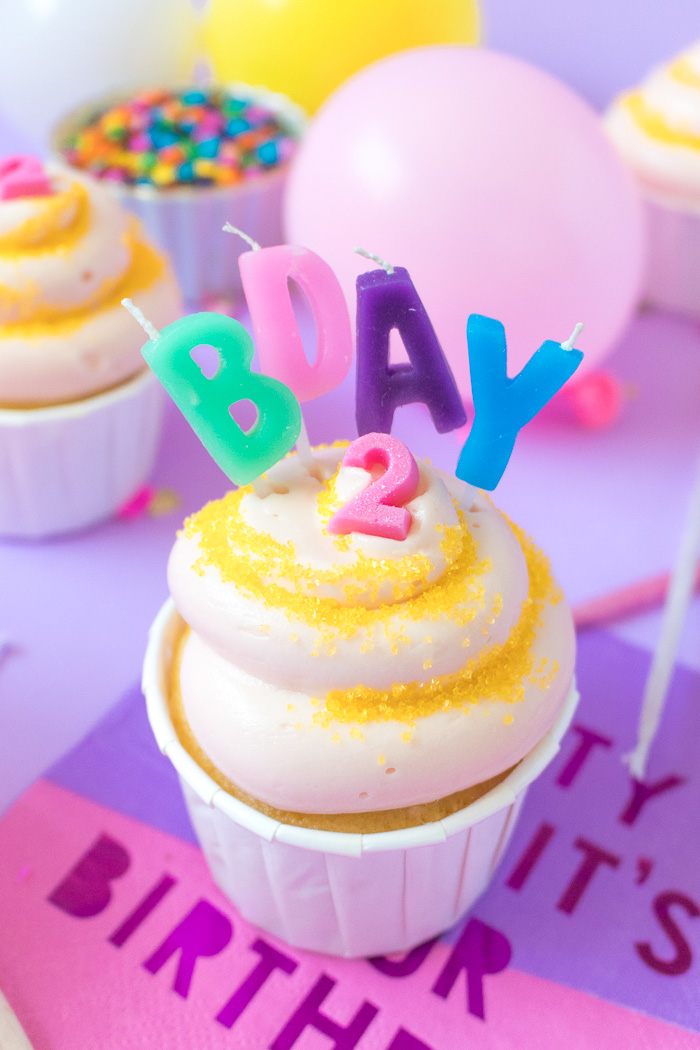 I'll try not to get too sappy with you guys, but this year hasn't been easy, so every time I receive a nice comment from a reader, it instantly makes me feel better about the work that I'm doing. My career as a blogger/content creator is changing every day, and I'm thankful to be part of an industry that is growing rapidly and finally being recognized as a "real" job. People are starting to see and understand all of the work that goes into making custom content, and that makes it so worthwhile, but it also means that work is under more and more scrutiny.
I'm lucky to love my job. I struggle sometimes, and it feels like my bank accounts are always low, but I'm actually LESS stressed out than when I worked for someone else. Despite the constantly worrying about my brand and staying up late to work on posts, I feel better about the work that I'm creating. I've made wonderful friends and clients through this community, and the people I work with are incredibly inspiring to me. I never thought this would be my career. Once upon a time, I thought I'd be a publicity executive in downtown LA who wore a suit and heels to work every day, but it turns out I'm much happier sitting on my living room floor in yoga pants photographing a new craft project, even if it means I have to work a little harder to pay the rent. Sometimes our dreams change, and we change with them. If there's something else you want to do, find a way to make it happen.
If there's one thing I've learned through blogging and social media, it's that you can make ANYTHING your job if you're talented and you want it enough.
Thank you all SO much for supporting this brand and caring about the projects I create! Club Crafted wouldn't be celebrating its second year without you. Cheers to many more!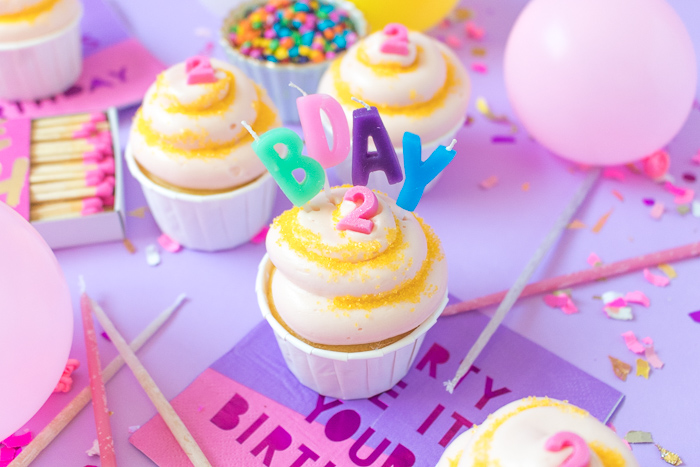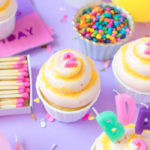 Simple Coconut Cupcakes
2018-06-06 11:49:40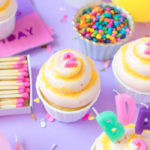 Serves 12
Simple coconut cupcakes made with coconut oil and shredded coconut, topped with classic vanilla buttercream
For the cupcakes
1 3/4 cups all-purpose flour
2 tsp baking powder
1/4 tsp salt
3/4 cup coconut oil, melted
1 cup granulated sugar
3 eggs
1 tsp pure vanilla extract
3/4 cup buttermilk
1 cup shredded unsweetened coconut
For the Frosting
2 cups butter, room temperature
3-4 cups powdered sugar, to taste
1 tbsp vanilla extract
Food coloring, optional
For the cupcakes
Preheat oven to 350 degrees F and line two muffins tins with cupcake liners. Set aside
In a large bowl, sift together the flour, baking powder and salt
In the bowl of your mixer fitted with a paddle attachment, beat together the coconut oil and sugar for about 2 minutes until well-combined
Mix in the eggs, one at a time, followed by the vanilla
Add the shredded coconut
Mix in about half of the dry ingredients, then all of the buttermilk, and then mix in the remaining dry ingredients until smooth
Distribute the batter between the lined cupcake cavities and bake for about 16-18 minutes until a toothpick inserted into the center comes out free of batter
Cool for at least 10 minutes before removing the cupcakes. Let cool completely before frosting
For the Frosting
Beat together the softened butter and powdered sugar until desired sweetness is reached
Scrap the bowl as needed, and mix in the vanilla extract
Add food coloring if desired and beat well until frosting is smooth and fluffy
Pipe the frosting onto cooled cupcakes and top with sprinkles, chocolate pieces or other decorations
Notes
Store unfrosted cupcakes at room temperature for up to 3 days, frosted cupcakes in the refrigerator for up to 5 days
Club Crafted https://www.clubcrafted.com/