/
Shopping Guide: 10 Products for Spring Entertaining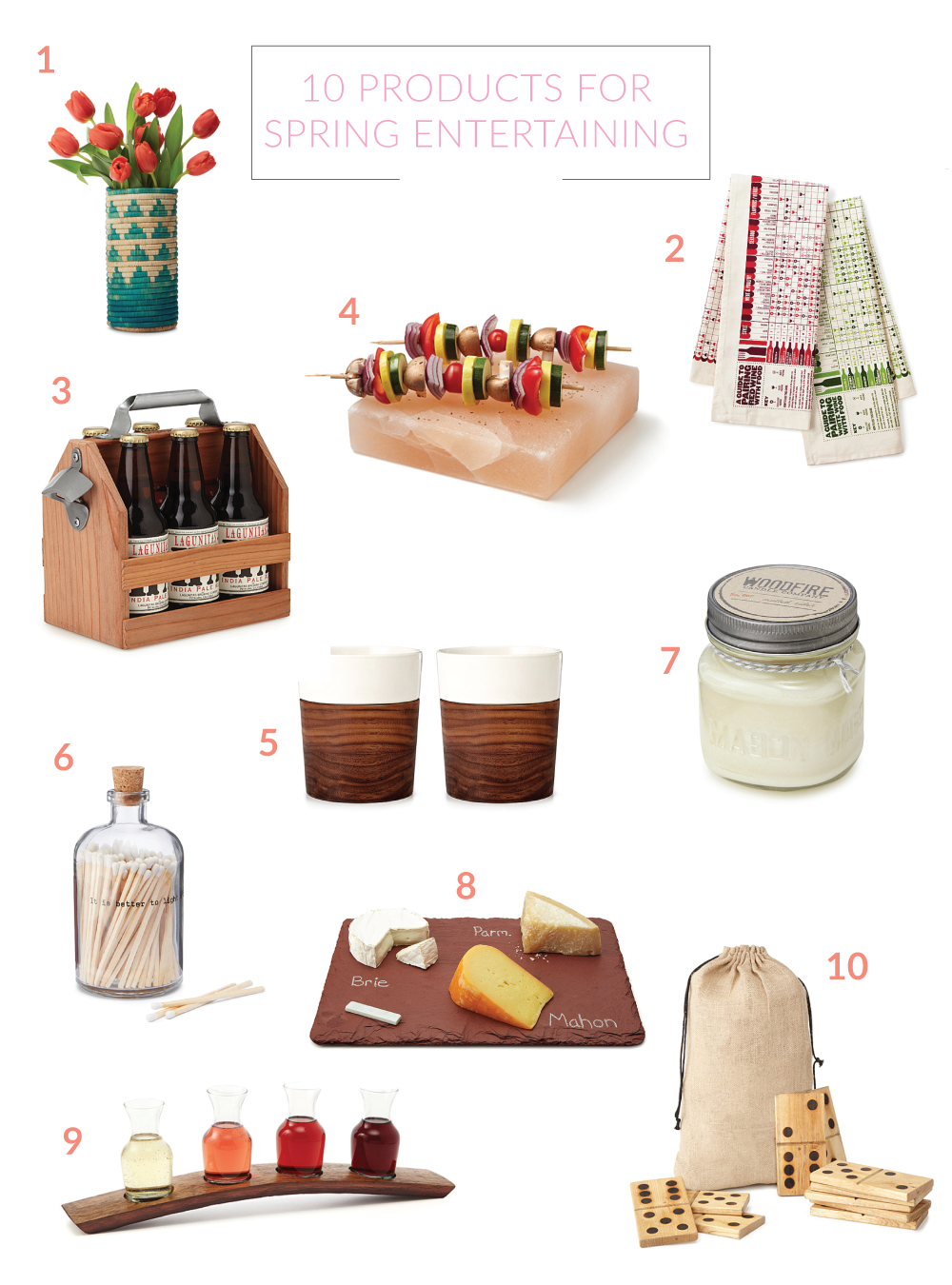 This post was created in partnership with Uncommon Goods.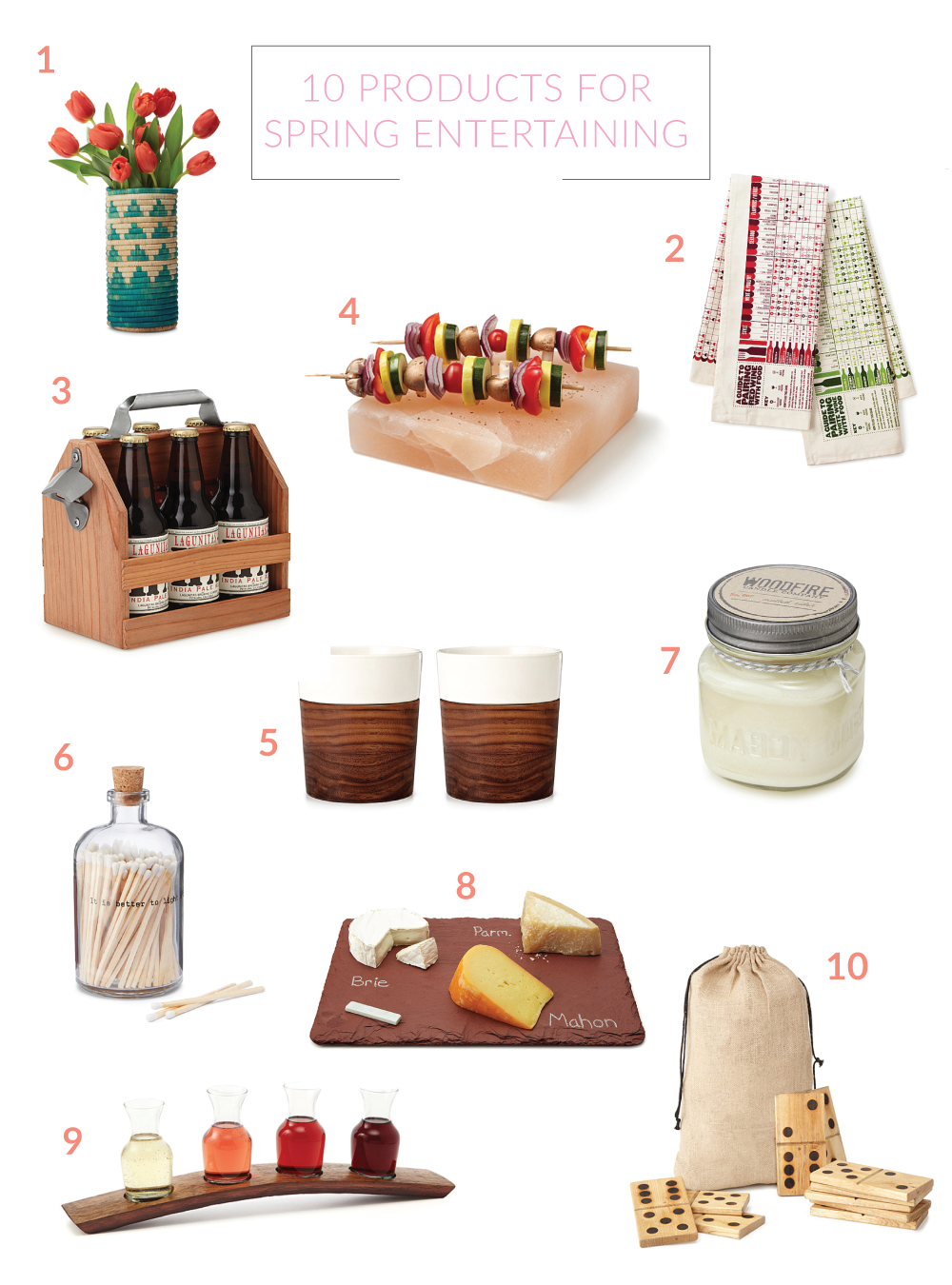 I'd be lying if I said I wasn't thrilled to see winter ending soon. Living in California, I have a pretty easy winter season, but my least favorite part is the darkness. I cannot wait for Daylight Savings to end so that I have evenings of light back! Spring also marks a time when it's easier to plan get togethers and get outside for barbecues again. It's one of my favorite times of the year.
When Uncommon Goods asked me to compile a list of my favorite products, I knew I wanted to share my favorite products for spring entertaining. Because we're moving to a larger apartment next month, I'm really excited to have more space to have people over for dinner and game nights, and these products are perfect for that. Also, I'm dying to put together a bar cart now that I'll have the space!
Here are a few of my fav home products for spring entertaining:
1 / handwoven nesting baskets set
3 / wooden beer caddy with bottle opener
5 / wood and ceramic tumblers set
8 / slate cheese board with soapstone chalk
10 / yard dominos
I'm not sure what I like more – the yard dominos or the wooden beer caddy!? Is it spring yet? I want an excuse to plan an outdoor barbecue now…
Because Uncommon Goods is focused on selling sustainable products, I feel good about sharing these items with you guys. Plus, it's refreshing to see companies like Uncommon Goods dedicated to spreading positivity and acceptance inside and outside of the organization. For other upcoming holidays, check out their line of product ideas for men and gifts for anniversaries too, including personalized gifts.
Cheers to the soon-to-be-end of winter!
Thank you to Uncommon Goods for sponsored this post. All opinions are my own. Thanks for supporting the brands that keep Club Crafted creating!