/
Rosemary Blood Orange Margarita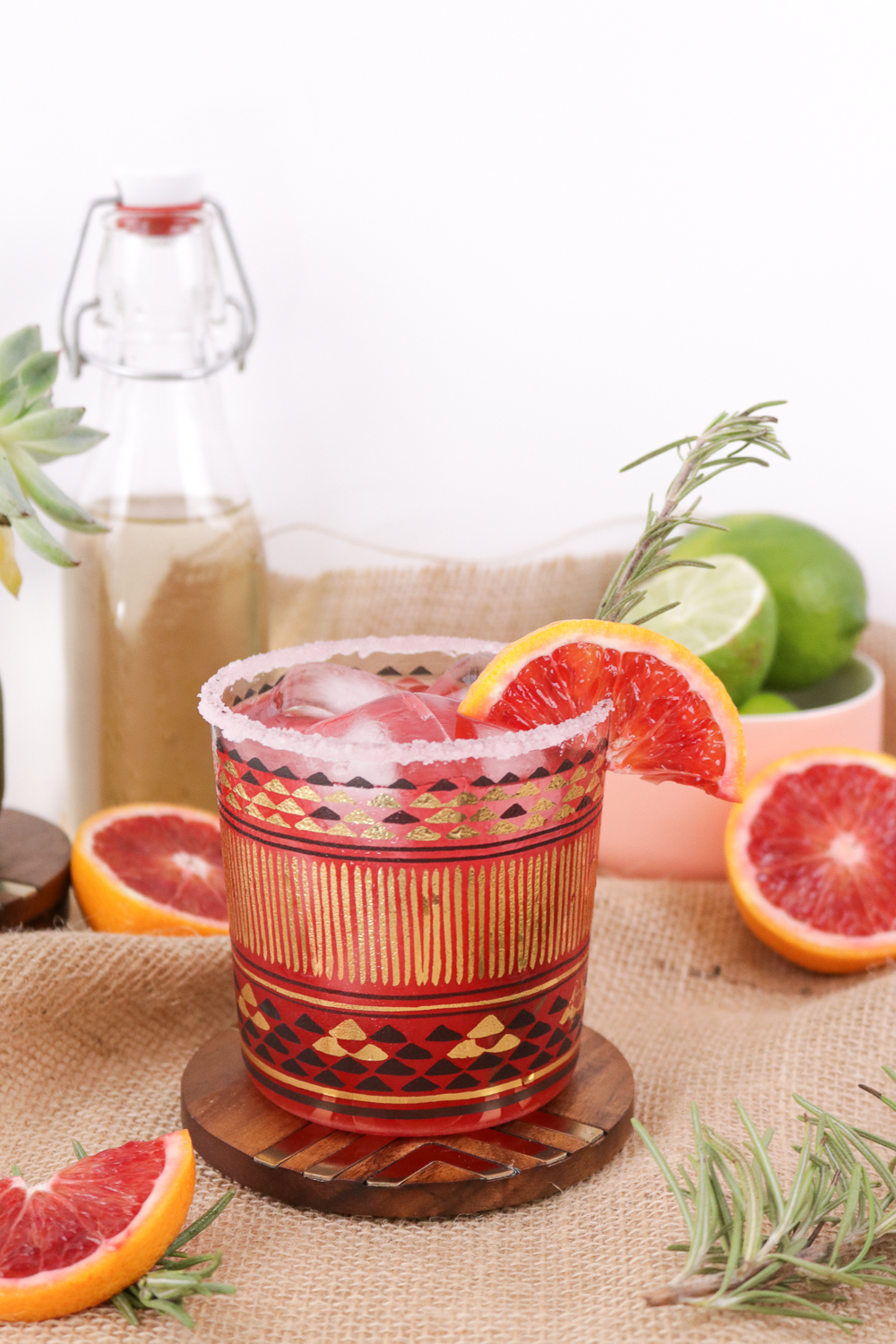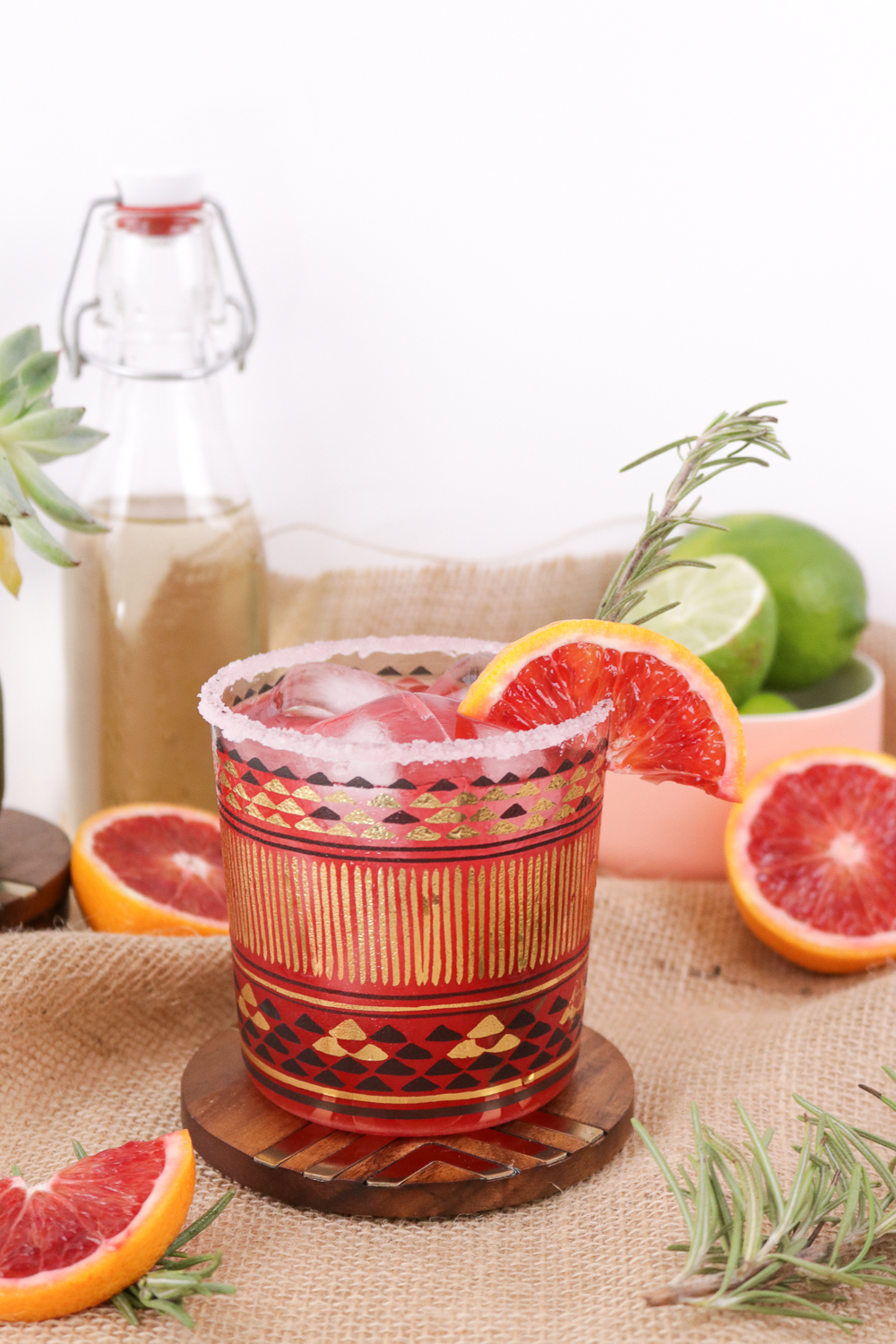 Happy Thirsty Thursday! If you ever watch my Insta Stories (granted, I'm probably not that interesting), you probably know that I went on a mission to find blood oranges and after failing to find them at three different stores, I gave up and used different ingredients. Well, guess what I finally found?! While doing some everyday shopping at Sprouts, blood oranges suddenly appeared in a small section of the store and I was definitely not going to pass up the opportunity! After bringing them home, I was left to figure out what I was going to do with them. Looking around my kitchen at other possible ingredients, I quickly knew I wanted to make a margarita, but to take it up a notch, I made it a rosemary blood orange margarita.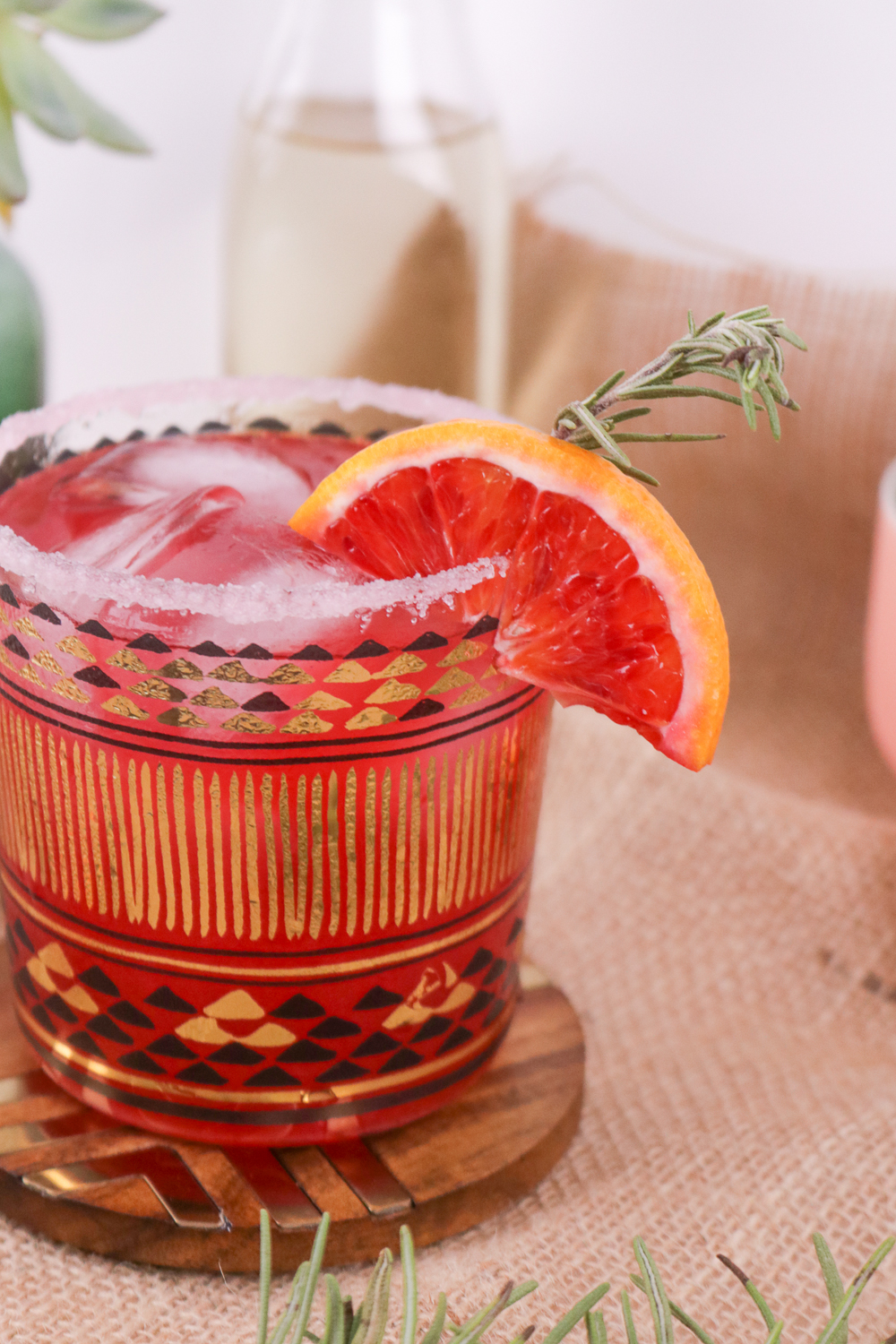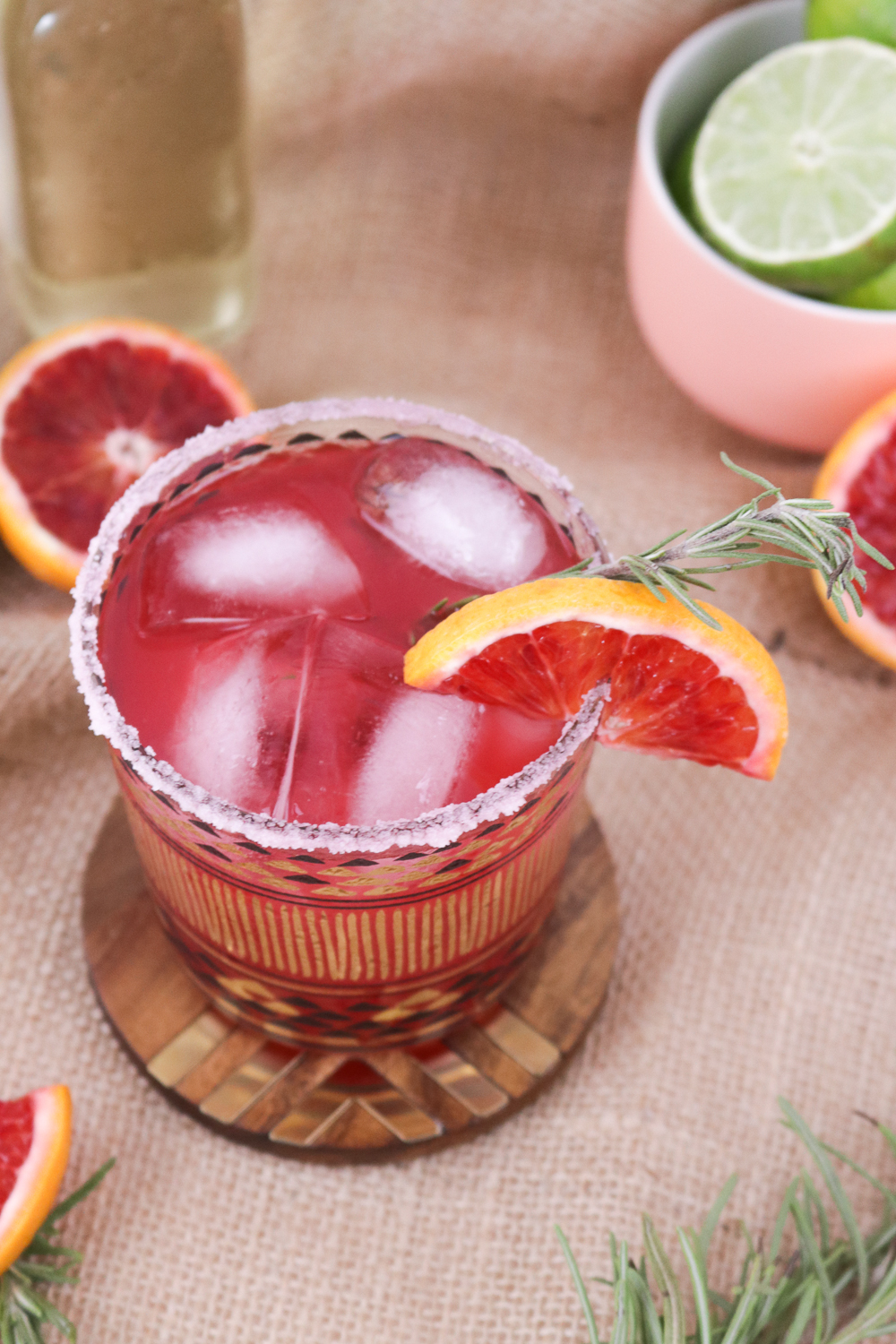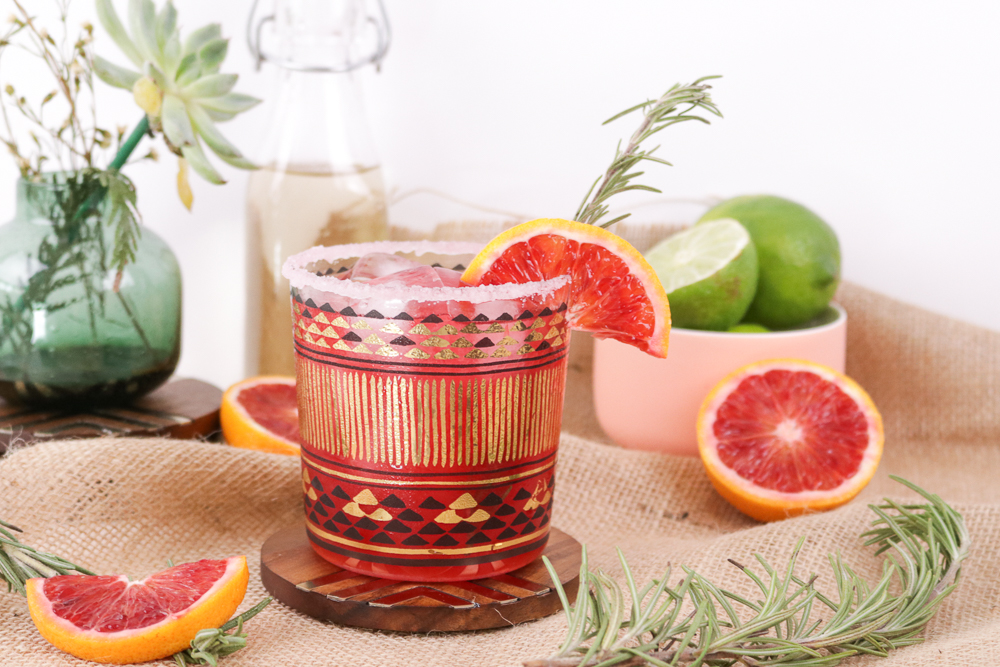 Other cocktails have nothing on this tart, refreshing margarita made with fresh blood orange juice, rosemary simple syrup, lime juice and good 'ol tequila.
Scroll down for the full recipe card! ??
It was perfect, and I was so happy after I finished taking the photos because it meant I could actually drink the margarita! That's the biggest struggle of food/dessert blogging…having to take photos before you can eat something. I know, rough life, right?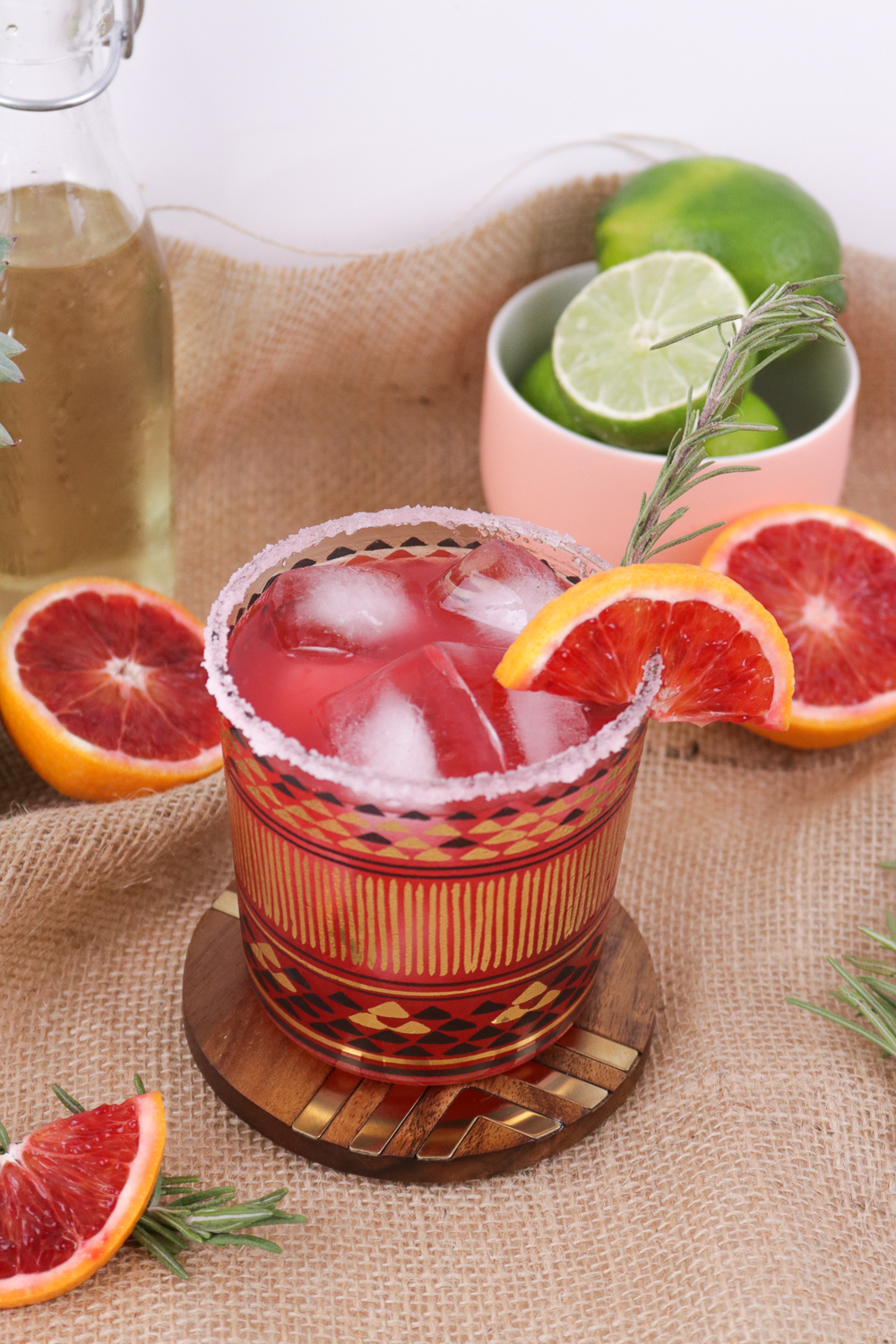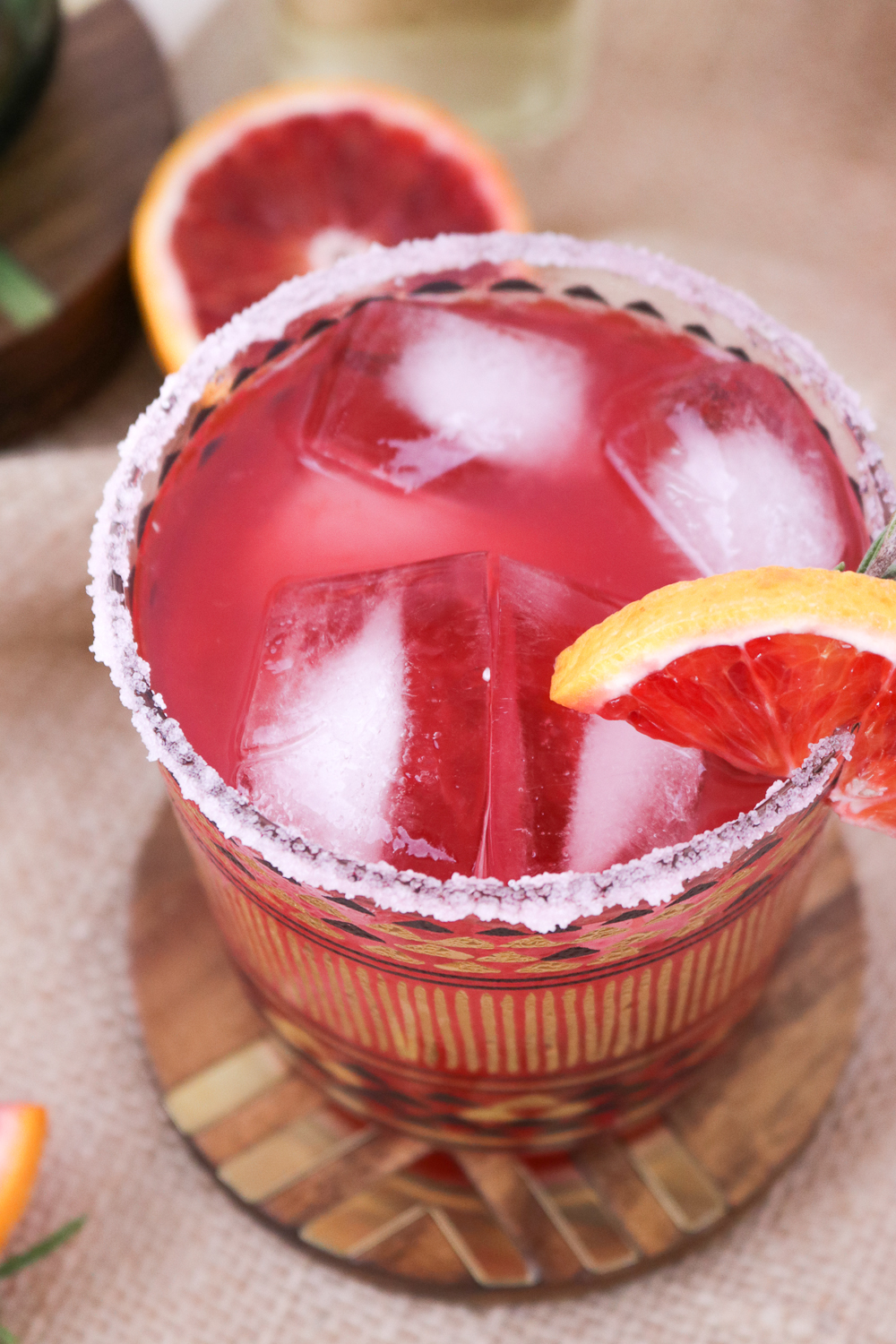 I sat down with my margarita to watch an episode of The Bachelor (it's OK, you can judge me) and snack on tortilla chips and a bowl of salsa that leaked everywhere. I'm sure I sound incredibly classy, but that's real life, folks! Anyway, I love the refreshing herb-like taste that rosemary brought to the drink. Even though the simple syrup doesn't add an overwhelming amount of flavor, it added much needed sweetness and just a tad bit of flavor to balance out the citrus.
No matter what you put in a margarita, I'll probably love it! Whenever we go out, I almost always indulge in a blended strawberry margarita, but that was before I found out how delicious margaritas are when they're made with blood oranges…
Happy mixing!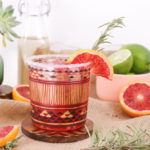 Rosemary Blood Orange Margarita
2017-01-23 17:03:29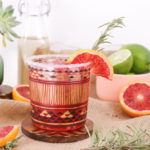 Serves 1
A deliciously sweet and tart blood orange margarita flavored with rosemary
Ingredients
1/3 cup (3 fl oz.) blood orange juice, approx. 2 blood oranges
2 tbsp (1 fl oz.) lime juice
1/4 cup (2 fl oz.) tequila
2 tbsp (1 fl oz.) rosemary simple syrup
For the rosemary simple syrup recipe: http://clubcrafted.com/2017/01/26/3-simple-syrup-recipes-to-keep-stocked-rosemary-honey-lavender
Instructions
Combine the blood orange juice, lime juice, tequila and simple syrup in a cocktail shaker
Add ice and shake to mix
Rim a low glass with a bit of blood orange juice and dip in kosher or sea salt
Add ice to the glass and pour in the shaker mixture
Garnish with a sprig of rosemary and a slice of blood orange
Notes
You can certainly make this with unflavored simple syrup
Club Crafted https://www.clubcrafted.com/