/
DIY Foiled Girl Power Sweatshirt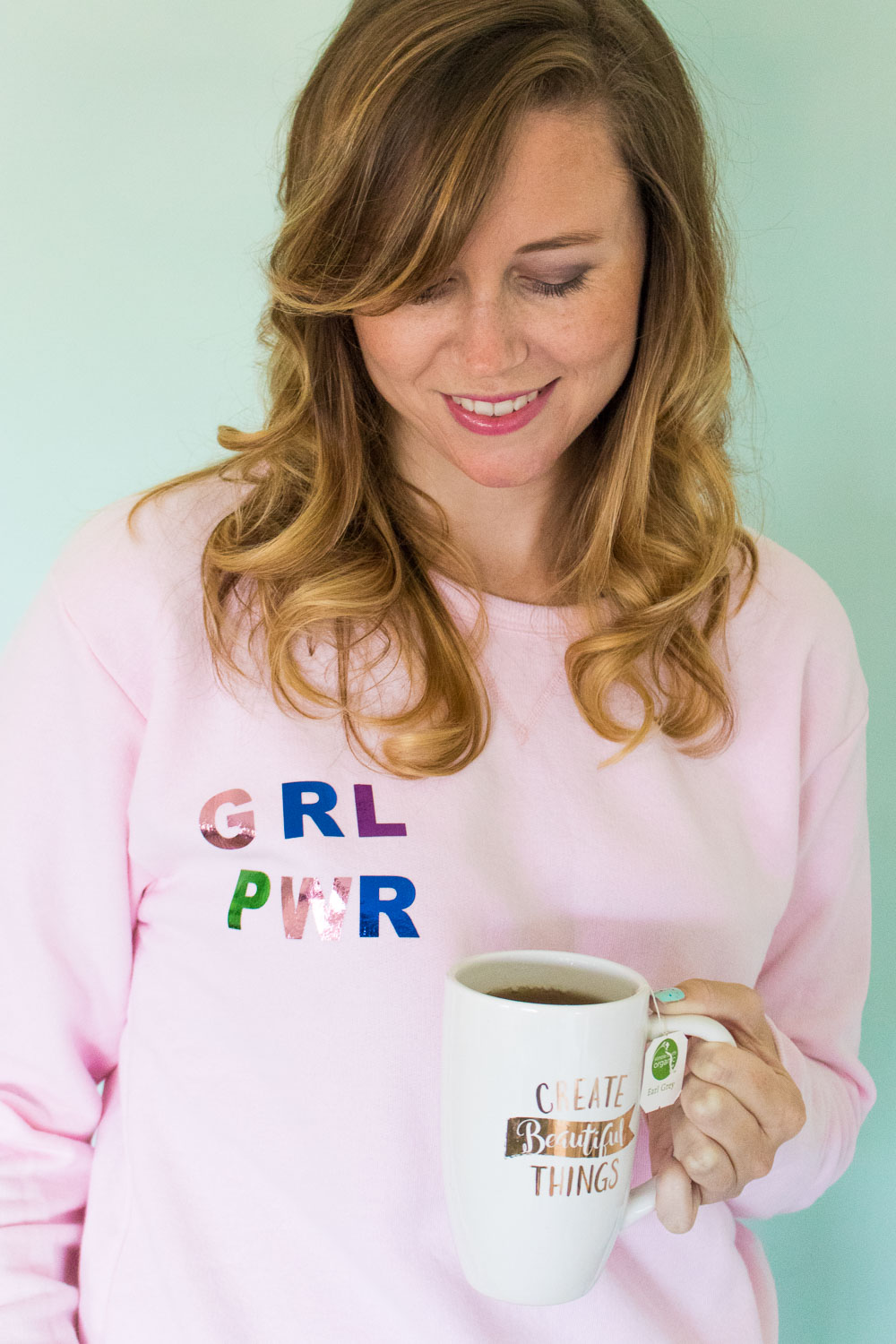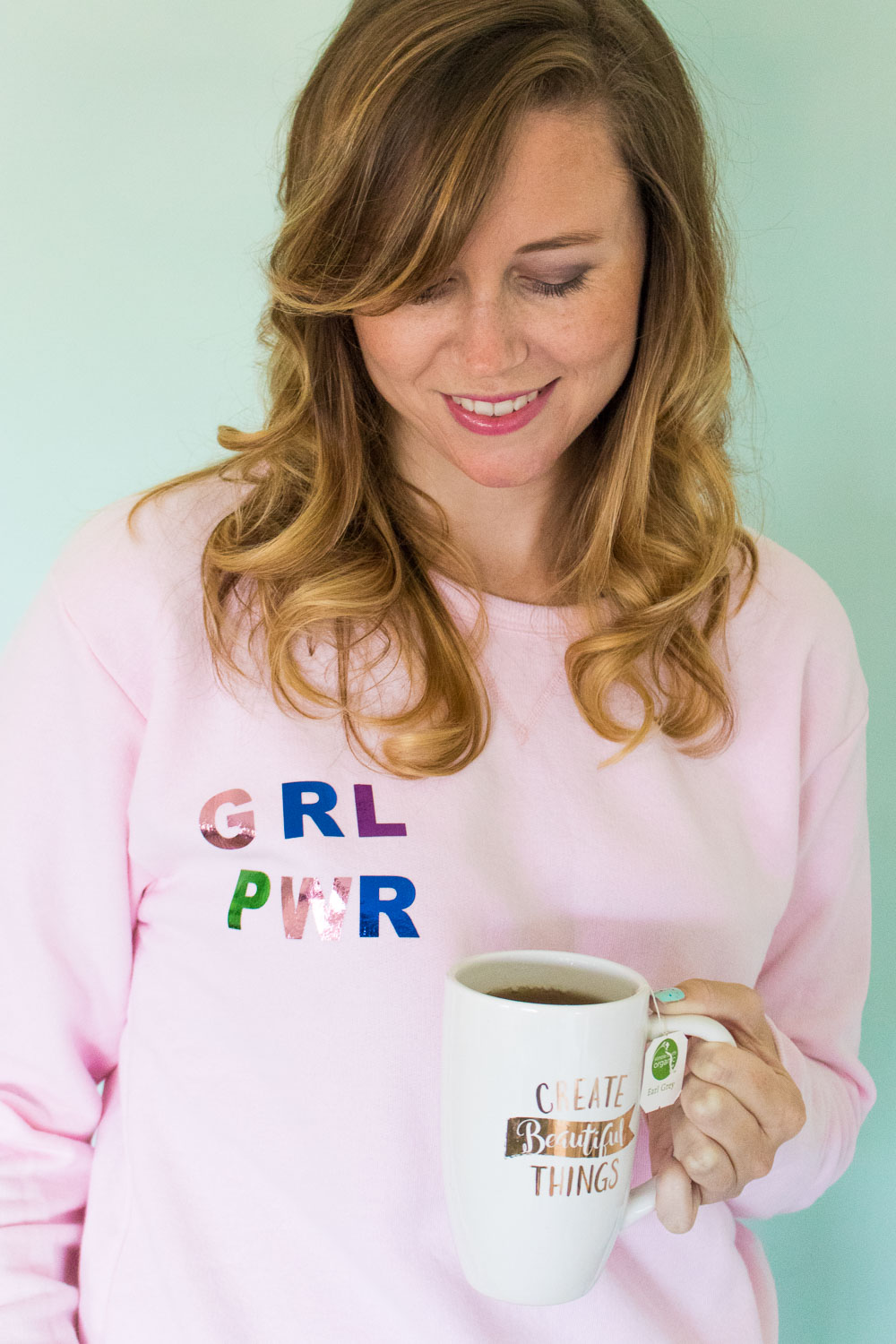 We may be coming down from 100 degree weather here in California, but my mind is focused on fall weather. I was in Houston last week and got a taste for fall weather, so I can't wait to cozy up on the couch with a this DIY foiled girl power sweatshirt and a mug of tea. Maybe we'll finally get some cool weather in November?!
As you can see, this "Girl Power" sweatshirt is free of vowels, and that's based on this t-shirt I saw recently. A little color was a must-do to customize this sweatshirt, which is why I mixed up a variety of colored foil vinyl to spell it out against this light pink sweatshirt, which is SO comfy by the way.
As usual with these types of projects, I do recommend using a cutting machine to cut the vinyl as it will be easier and faster, but you can still follow this tutorial with a hobby knife. Just remember to invert the letters to a mirror image before cutting, otherwise your letters with iron on backwards.
Supplies:
Four colors of foiled iron-on vinyl
Cutting machine or hobby knife
Iron
Dish towel
Step 1: Cut 1.5-inch letters out of foil iron-on vinyl in four colors, alternating colors. Note, iron-on vinyl MUST be cut in a mirror image in order to iron-on the right direction.
Step 2: Weed out the vinyl around and between the letters and cut down so that only a small amount of the plastic remains around the edge. Arrange vinyl-side-down on the right or left breast area of the sweatshirt and be sure all letters are straight and aligned with one another.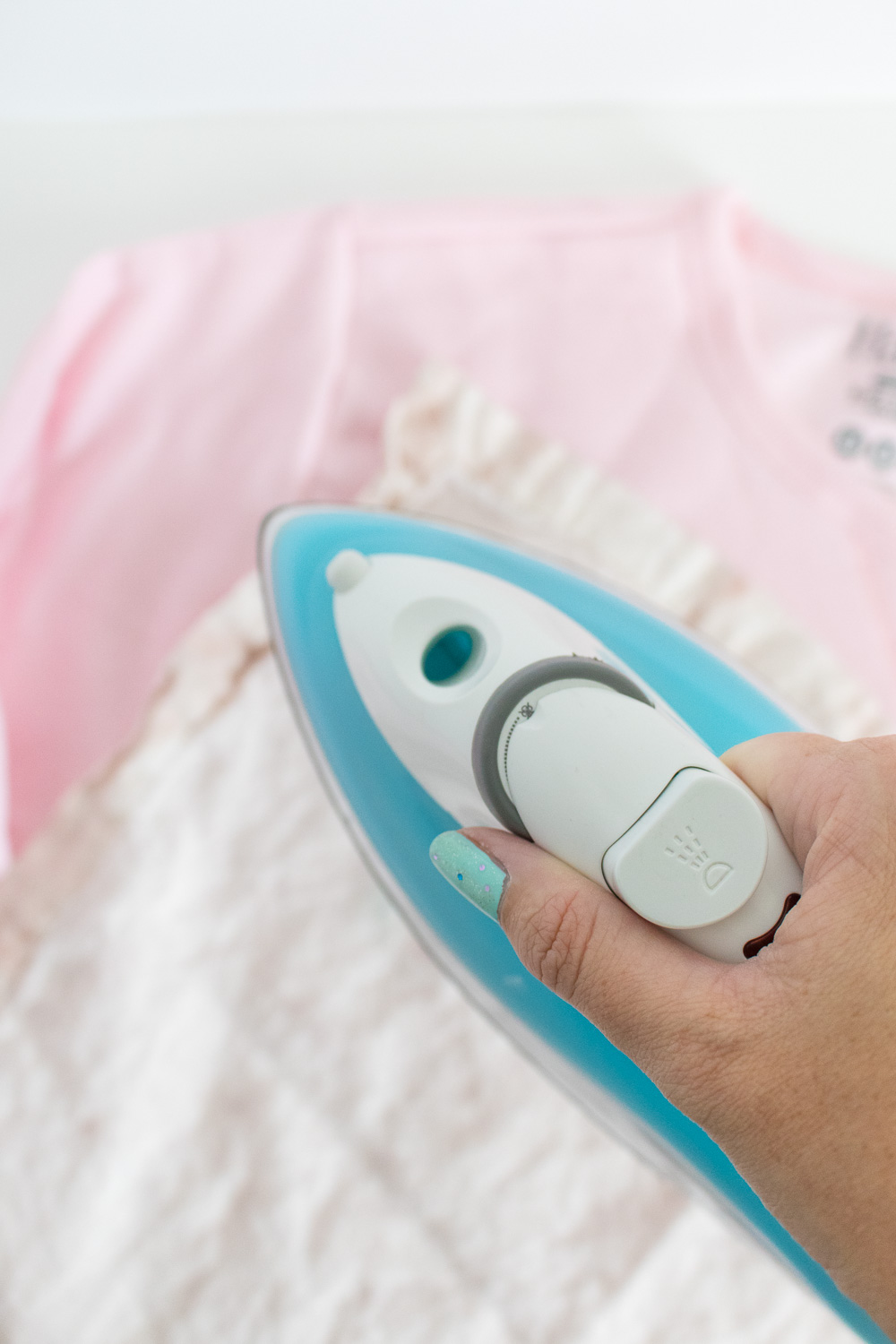 Step 3: Lay a dish towel on top of the vinyl and iron (cotton, no steam setting) back and forth for about 2 minutes. Carefully peel back the plastic to reveal the vinyl on the sweatshirt. If not ironed completely, replace and re-iron as needed.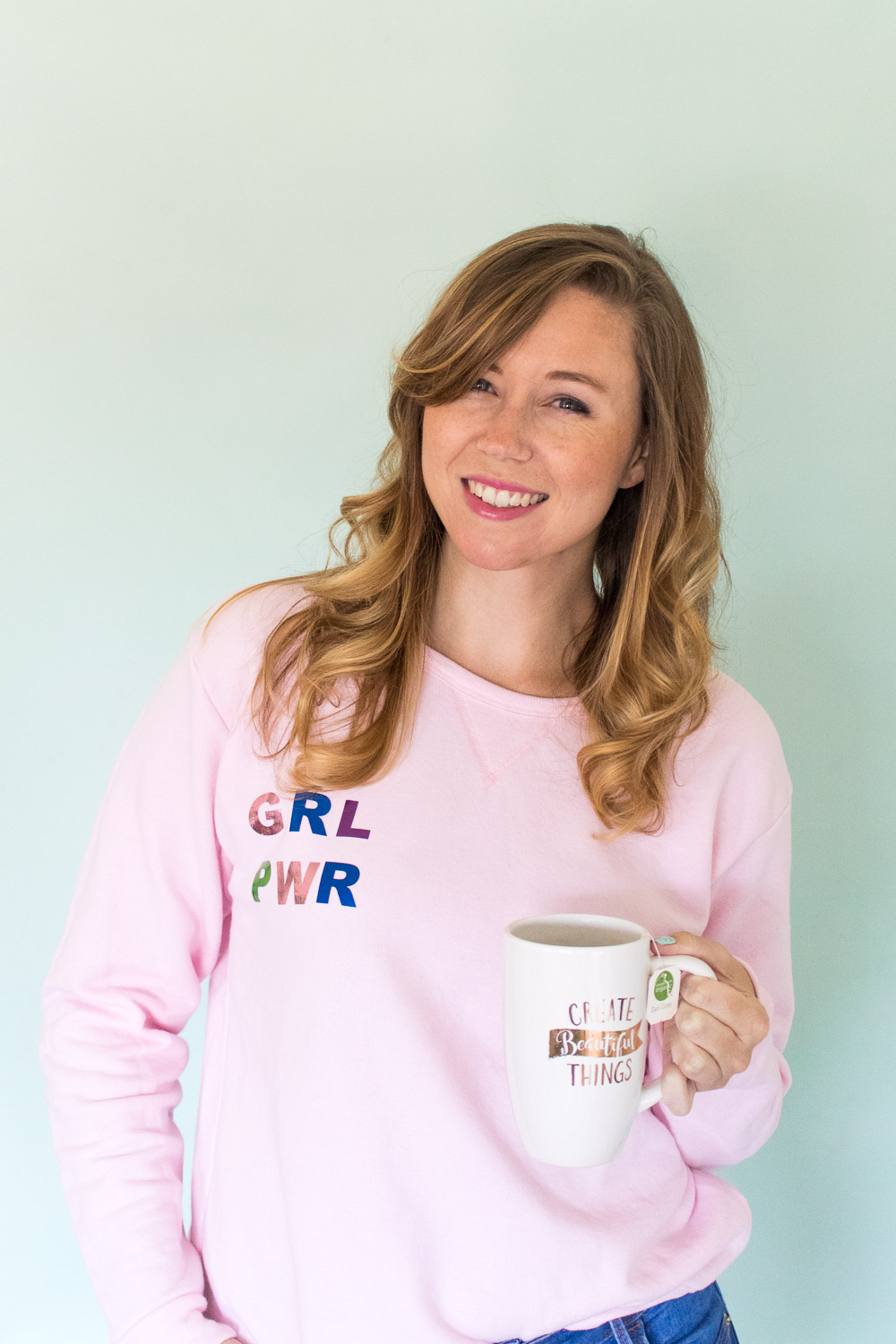 Now your girl power sweatshirt is ready to wear. I definitely know I'll be wearing this sweatshirt often once the weather cools down for good – it's 70 degrees today and I'm incredibly thankful for it! Happy crafting!