/
Over the Rainbow Donuts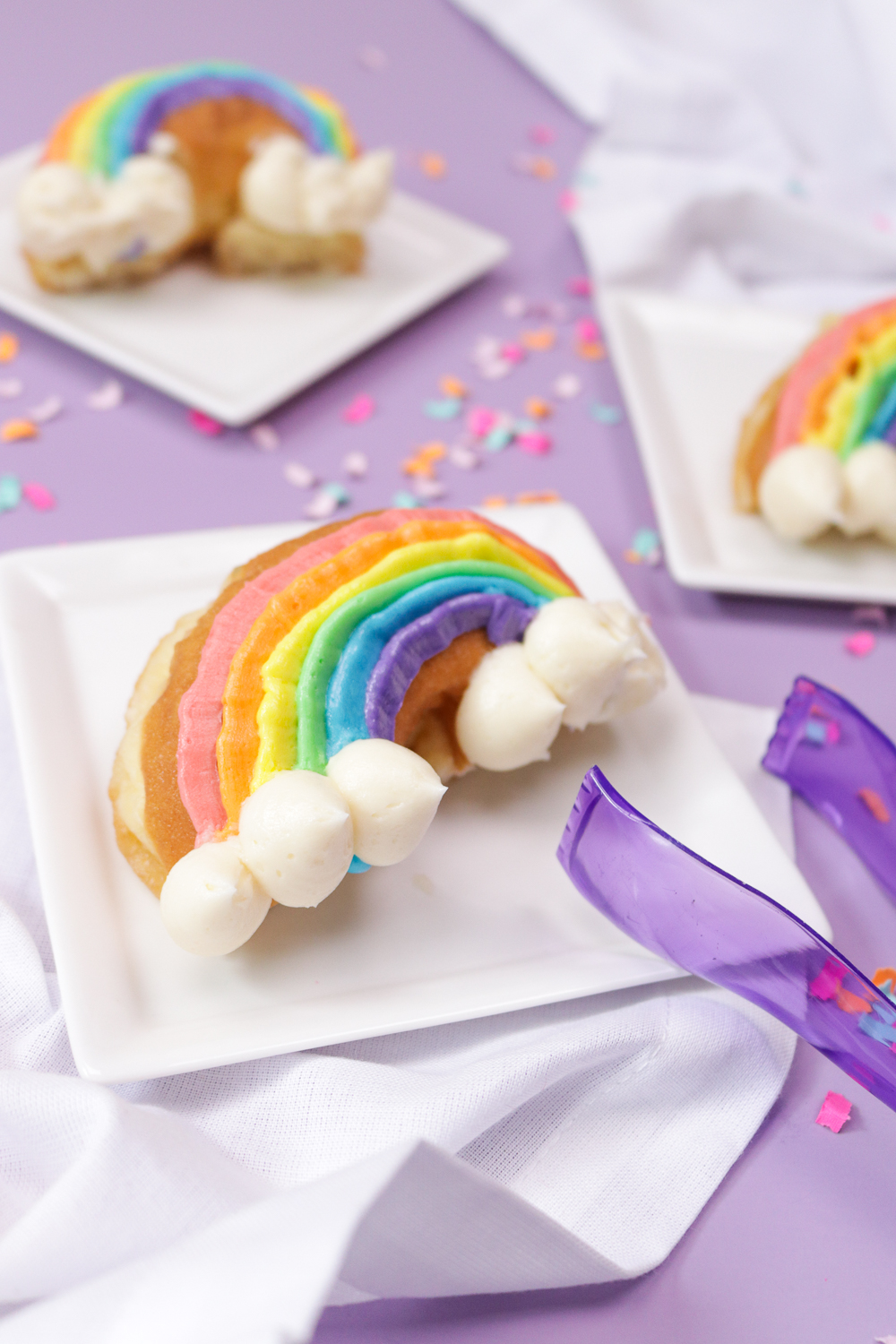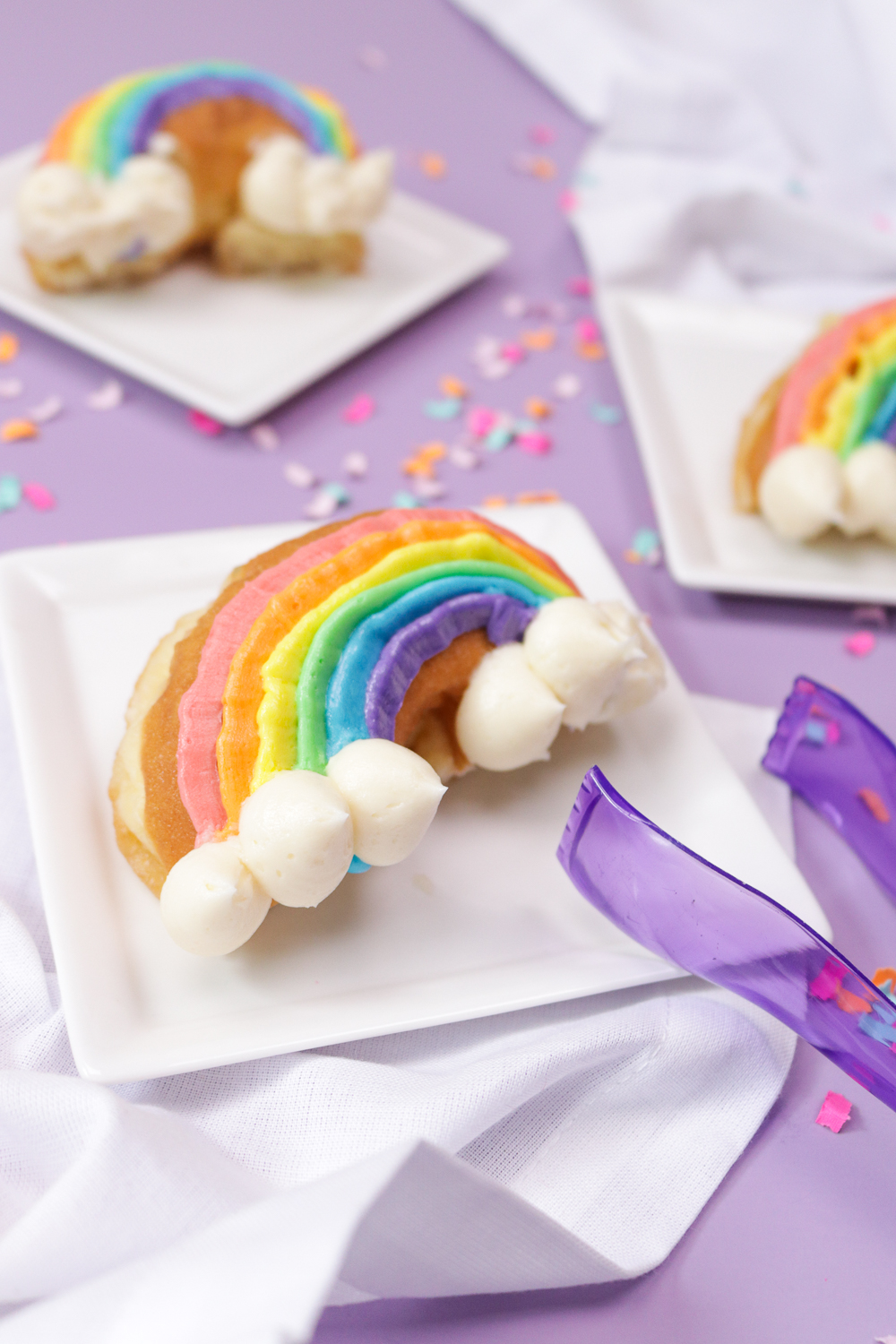 A few weeks ago, I shared a photo of these rainbow donuts on Instagram describing my "failure" at making them look very pretty. After receiving some really nice comments from my fellow Instagramers, I decided I might as well post them, even if they aren't perfect. I have very shaky hands, which means I'm generally terrible at piping work on cakes, cookies, etc. Plus, working in a warm kitchen caused my frosting to slightly melt.
Blogging isn't all sunshine and rainbows, and sometimes I spend hours trying to make pretty donuts that end up with shaky rainbow lines and smudged clouds. I try to only share the successes with you guys and keep an all-positive, bright and happy aesthetic, but I hope you like these imperfect rainbows nonetheless.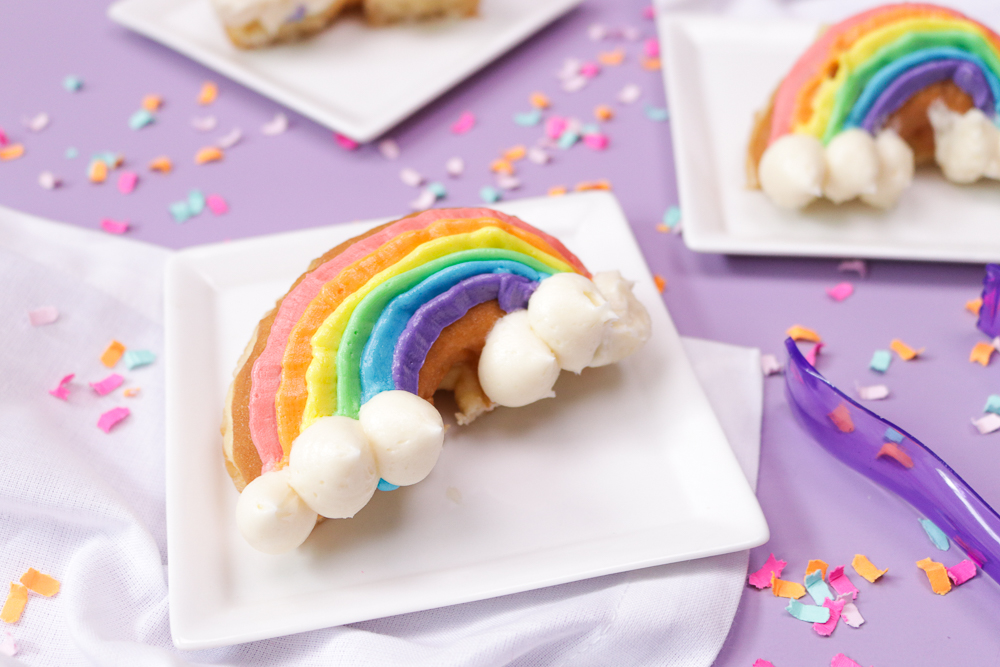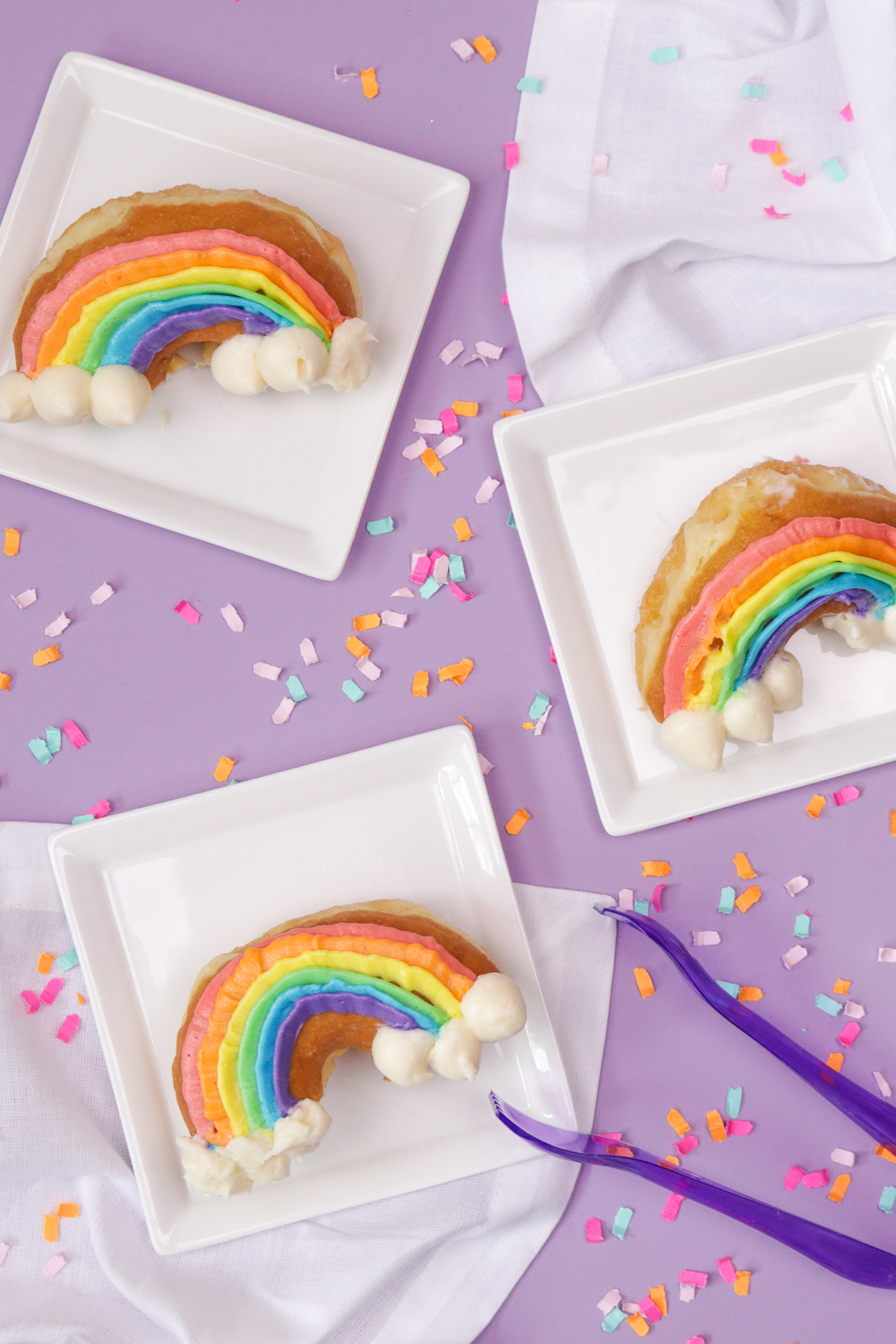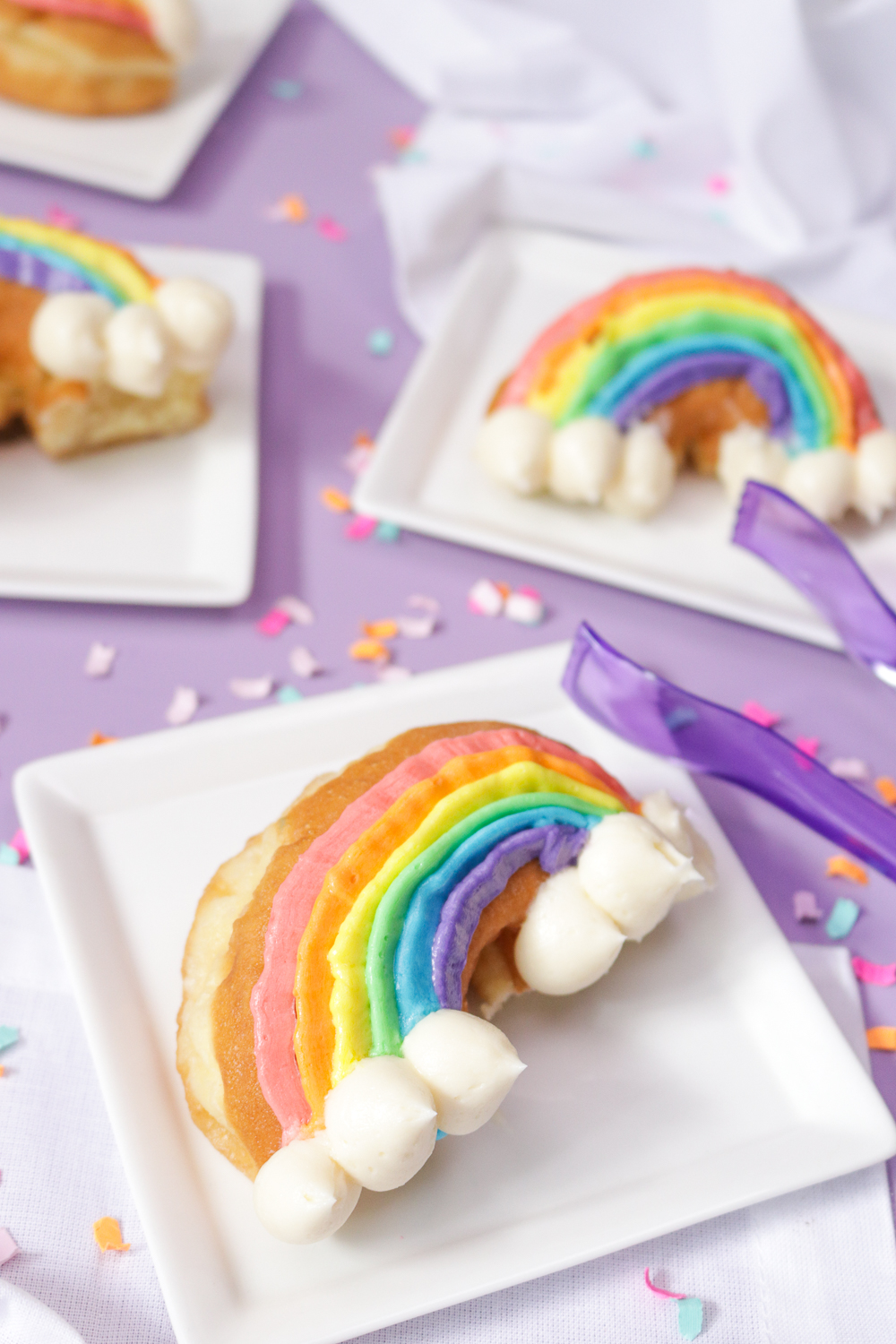 Ultimately, even if they aren't perfect, they taste delicious! Want to make this super easy on yourself? Use good 'ol store bought donuts and decorate them with icing, OR you can make them from scratch in any flavor you'd like! I also included my favorite buttercream icing recipe below that you can use to pipe these rainbows.
In order to get the perfect rainbow shape, you'll need to cut the donuts in half to make arches, which means you have an excuse to eat TWO donuts because technically it's like eating one…sounds good to me!
Remember, they don't have to be perfect.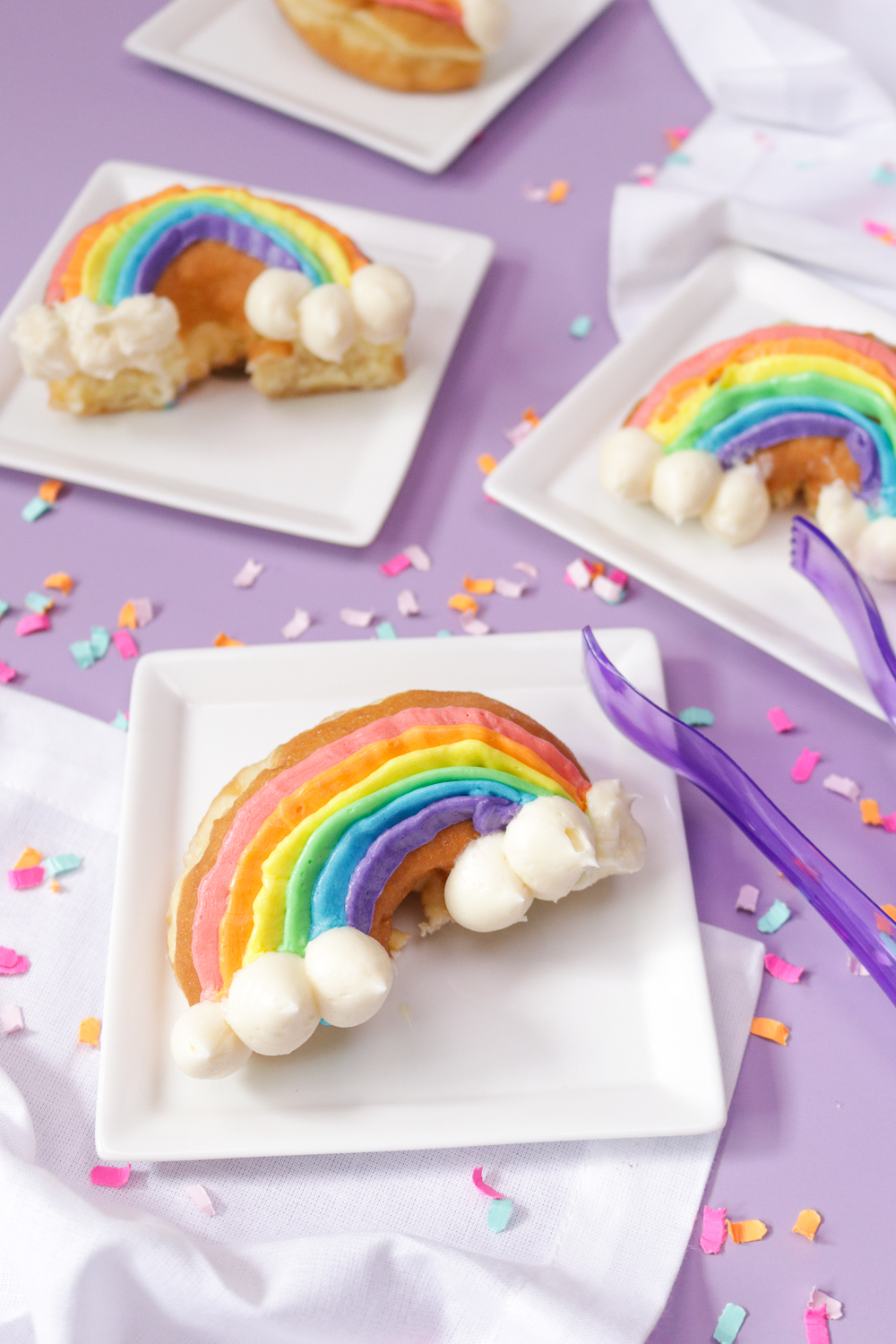 Supplies:
Plain unfrosted or glazed donuts
Buttercream icing (recipe below!)
Variety of food coloring (red, orange, yellow, green, blue, purple)
Knife
Multiple pastry bags
Flat pastry bag tip
Large round pastry bag tip
Note, you can reuse the flat icing tip, so no need to go out and buy multiple of the same one. Also, you can use a variety of icing recipes, but I choose this one because it's my favorite and very easy to make.
Step 1: Cut the donuts in half so that each looks like an arch.
Step 2: Mix the buttercream according to the recipe below and divide into six small bowls, leaving about 1 cup the original white color (this will be the clouds).
Step 3: Mix color into each of the six bowls. One drop should be enough for such a small amount.
Step 4: Fit a pastry bag with the flat icing tip and fill with red icing. Pipe a red line along the outer edge of each arch.
Step 5: Repeat the above step with all colors, washing the icing tip in between uses. The standard order is red, orange, yellow, green, blue, purple, with purple along the inside edge.
Step 6: Fit a separate pastry bag with the large round tip and fill with the white icing. Pipe small circles or dollops at the ends of each rainbow to make clouds.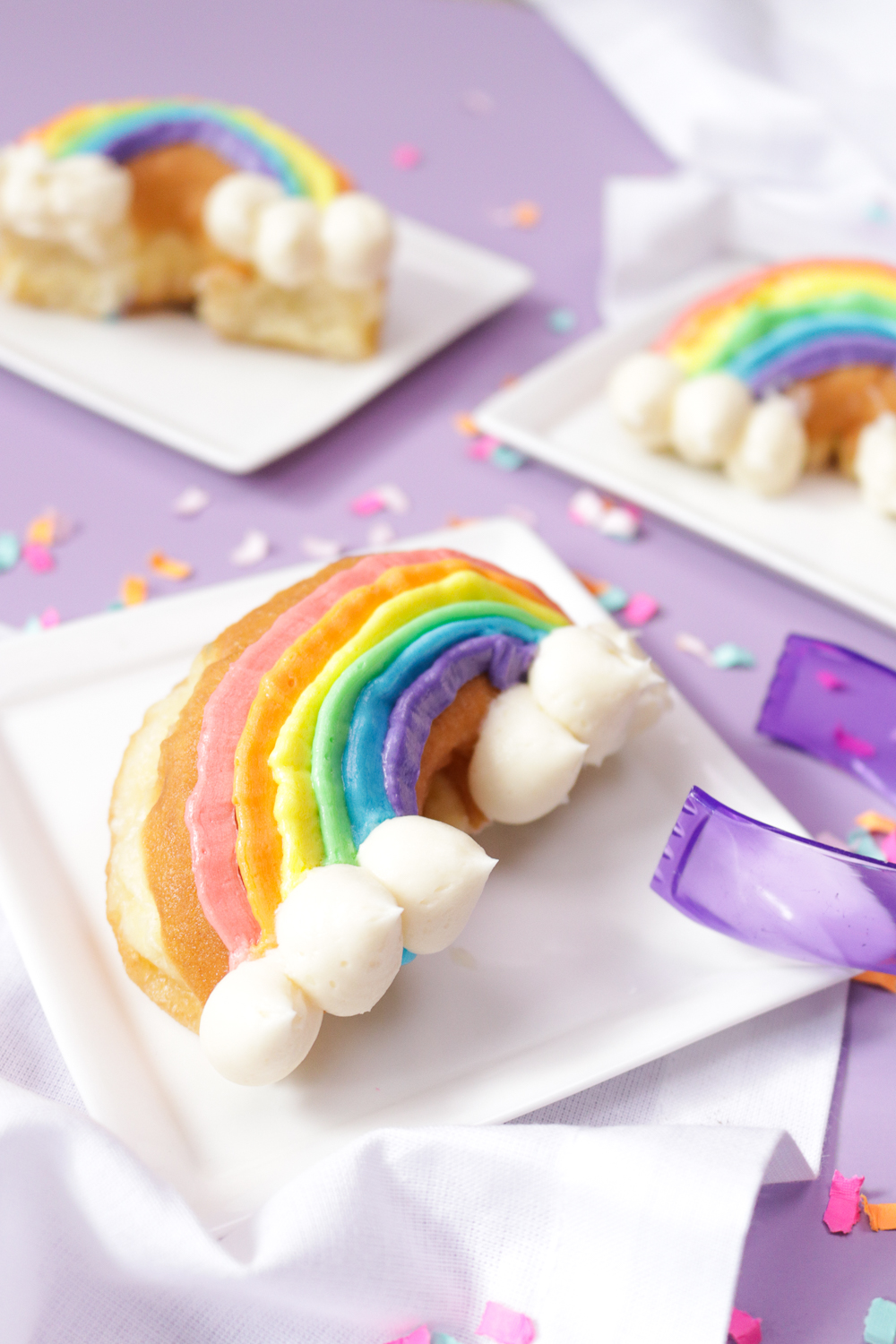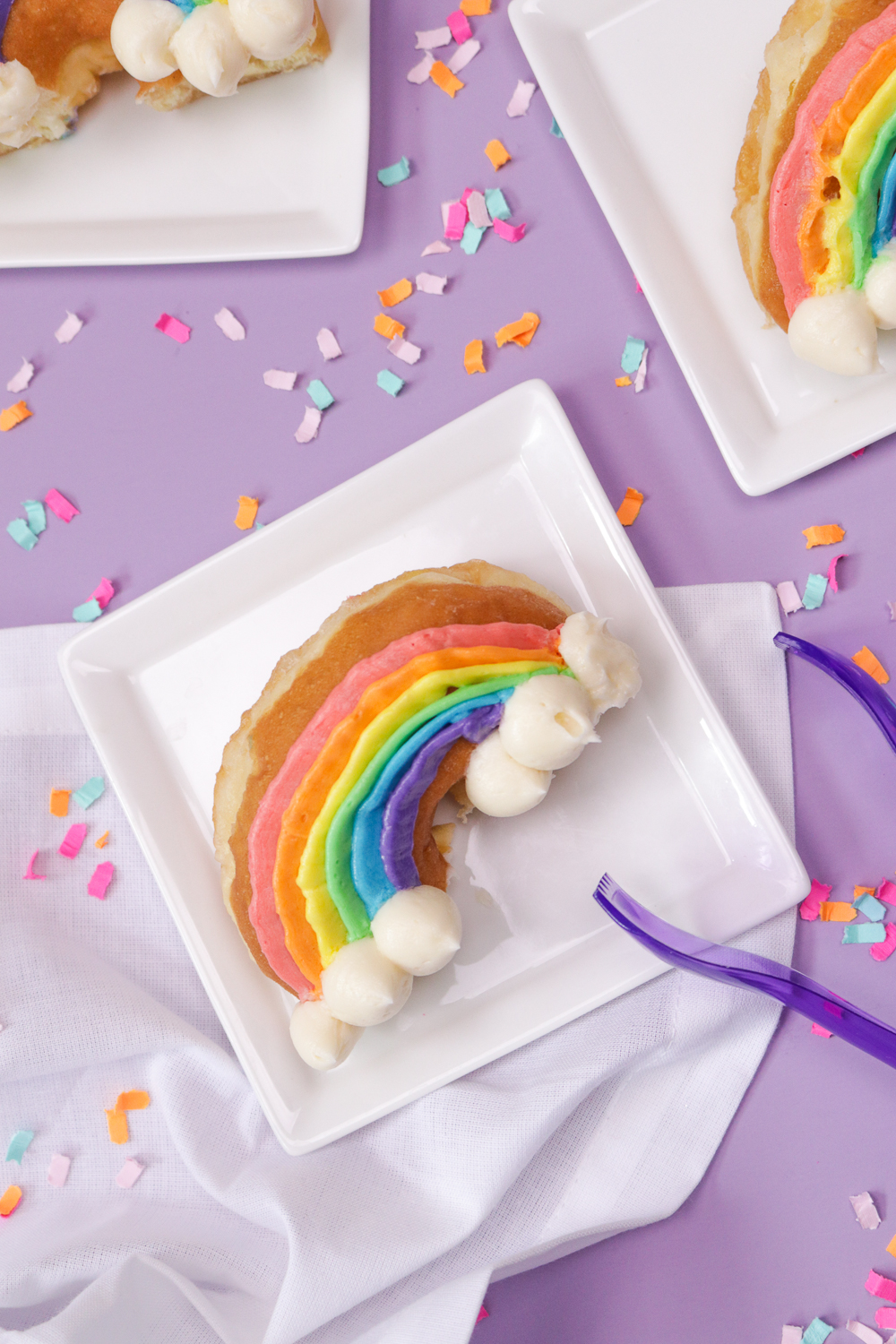 Now you have pretty rainbow donuts that are ready to eat! These can be stored at room temperature in a sealed container for about two days and still maintain freshness, but glazed donuts may begin to liquify after several hours, so fresh is best.
You know how the Skittles commercials say "taste the rainbow?" Well, now you can literally taste the rainbow! Enjoy!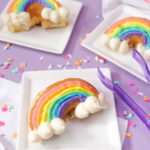 Vanilla American Buttercream
2017-03-24 09:12:36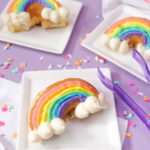 A simple, traditional recipe for American buttercream frosting
Ingredients
2 cups unsalted butter, room temperature
4-5 cups powdered sugar
1 tbsp pure vanilla extract
Instructions
In the bowl of your stand mixer, beat the butter with a paddle attachment for about 2 minutes until smooth and fluffy
Add the powdered sugar in batches, scraping the bowl often, and beat until completely combined
Mix in vanilla and beat for additional 2 minutes until fluffy
Add desired colorings or other flavors before piping or icing cakes, cupcakes or donuts
Notes
Does not need to be refrigerated, but recommended for best results
Club Crafted https://www.clubcrafted.com/