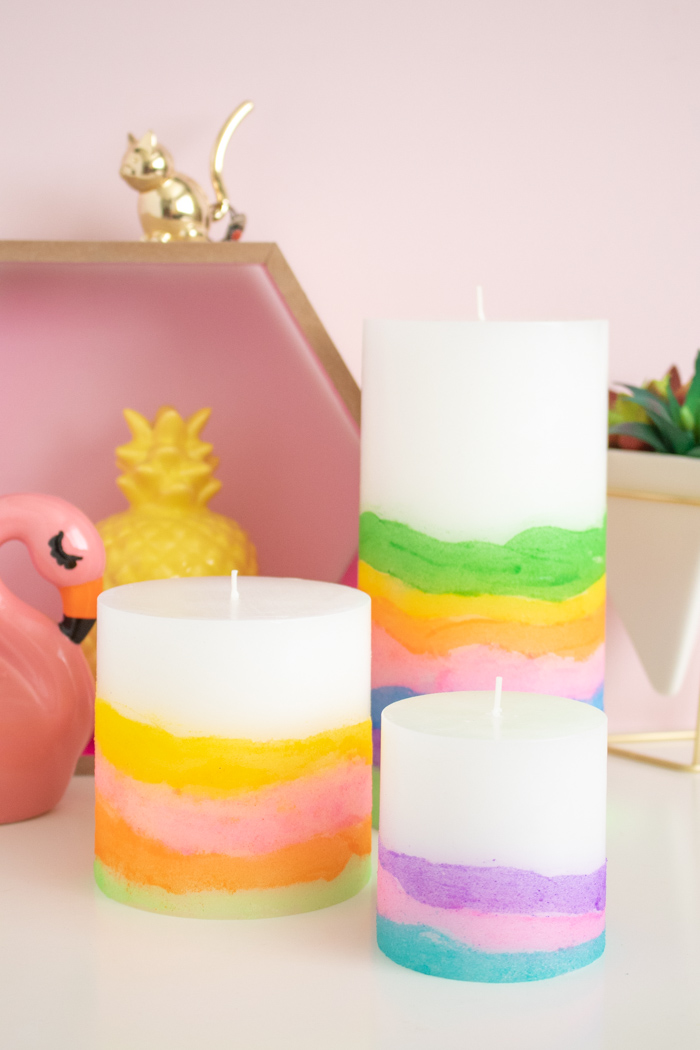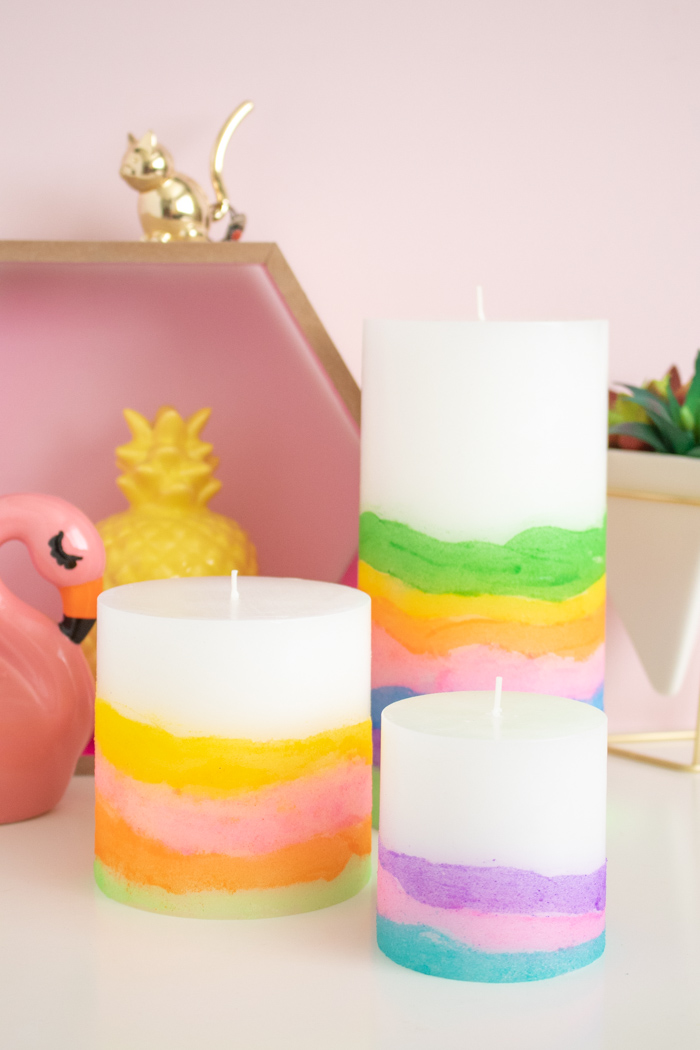 It's no secret I love a good 90s throwback, so I'm bringing back another one! Sand art was one of my favorite craft projects as a kid, and I've noticed the sand art kits I once used are making a comeback, so I decided to use one for a new purpose and made a colorful set of sand art candles. They remind me of the jars of sand art I used to make, but these simple candles are definitely more useful around the house. It's funny how everything makes a comeback, and it's nice to see things that I loved as a kid are popular again. Maybe we're running out of ideas? All I know is I'm here for it! Let's make everything look like sand art!
Grab any sand art kit (I used this one) to make a custom set of sand art candles to display or burn. I know some people just like the look, but I burn most of my candles!
I do recommend Mod Podge for this project because I know that it is safe to use. It's not flammable, so it's safe to use on candles. If using another type of glue, make sure to check this first if you plan on burning the candles. Of course, over time, you will burn away the sand around the outside. For now, enjoy the pop of color and texture it adds to your shelves or tables. Mix and match a variety of colors for completely unique sand art!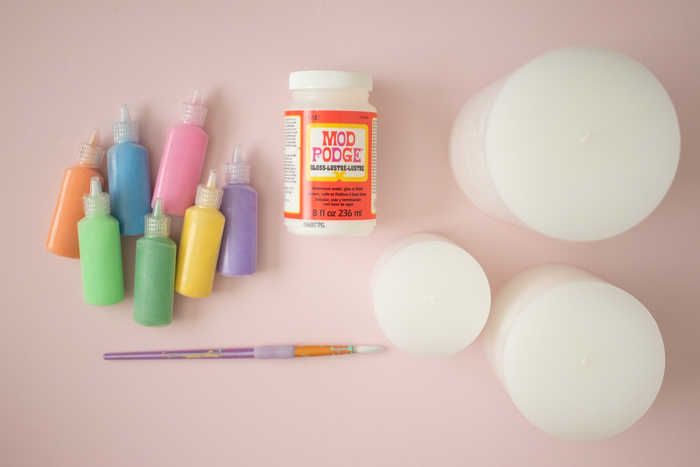 Time: 10 minutes
Supplies:
Step 1: Cover your work surface with parchment or newspapers to catch excess sand.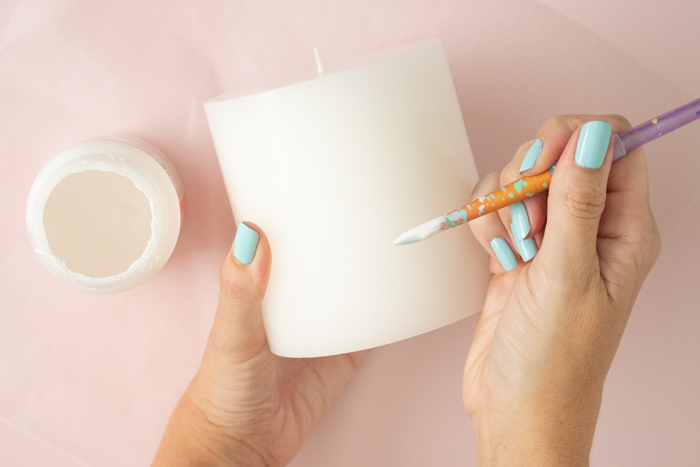 Step 2: Apply a thin layer of Mod Podge to the bottom section of a candle, about 1/2 inch or more, depending on candle height. It shouldn't be a straight line.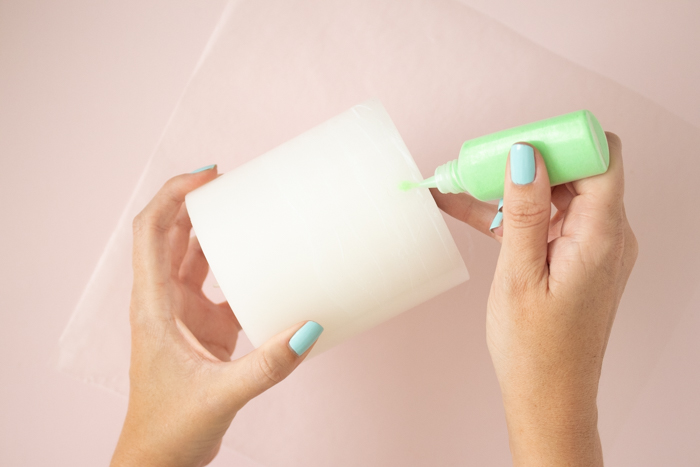 Step 3: Pour a small amount of sand along the glued area. Use your fingers to distribute as needed and tap off excess sand onto the paper.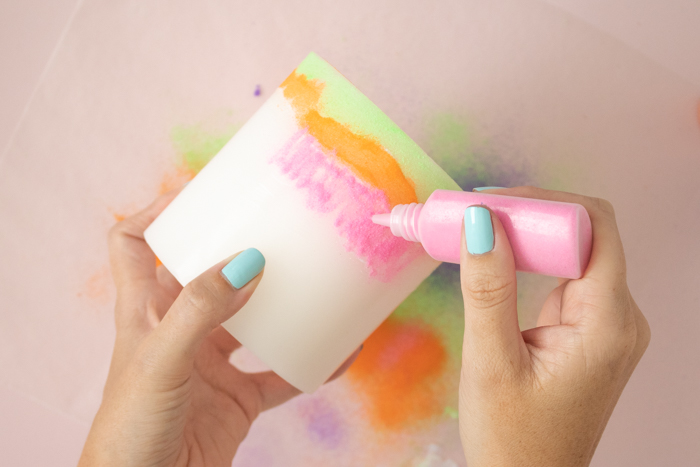 Step 4: Repeat steps 2 & 3 in layers, changing colors and alternating layer thicknesses, until the sand is about 1/2 way up the candle.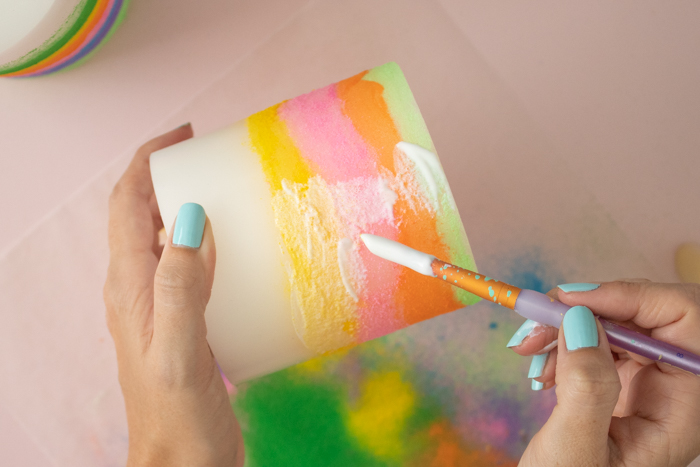 Step 5: Let the glue beneath the sand dry. Then apply a layer of Mod Podge on top to seal the sand. Let dry completely.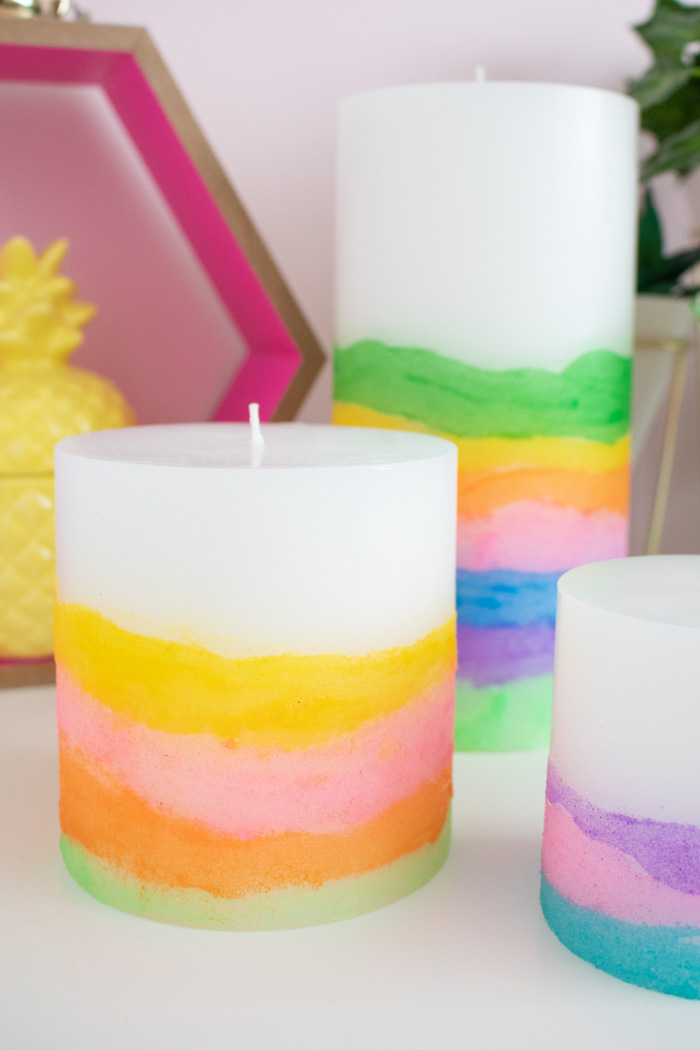 Now, your candles are ready to display or burn! They make great gifts for all the 90s kids in your life!
Please note this post contains affiliate links from which I may collect a small profit should you choose to make a purchase. I only link to products I personally use or recommend.