/
Holiday Table Blog Hop: One O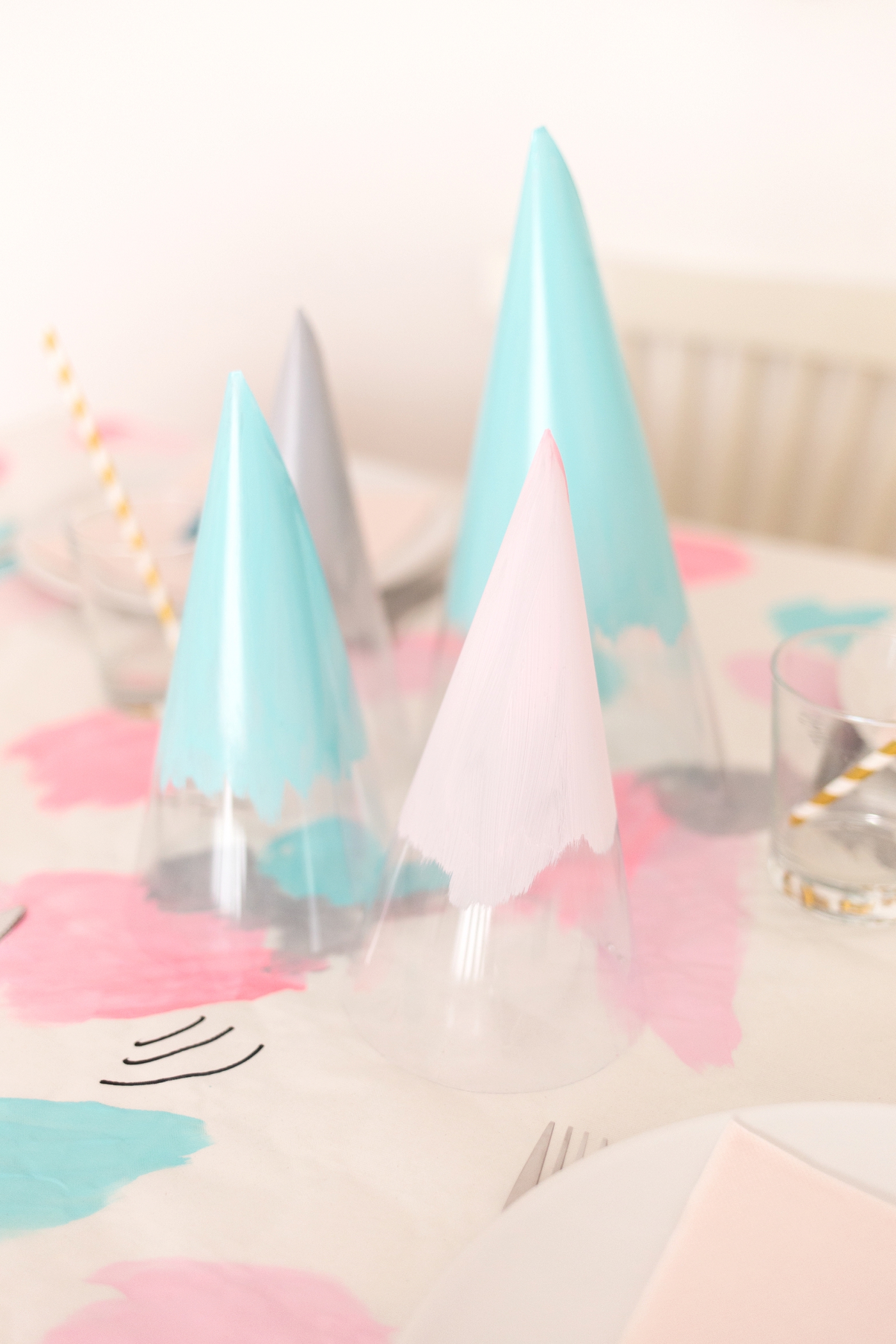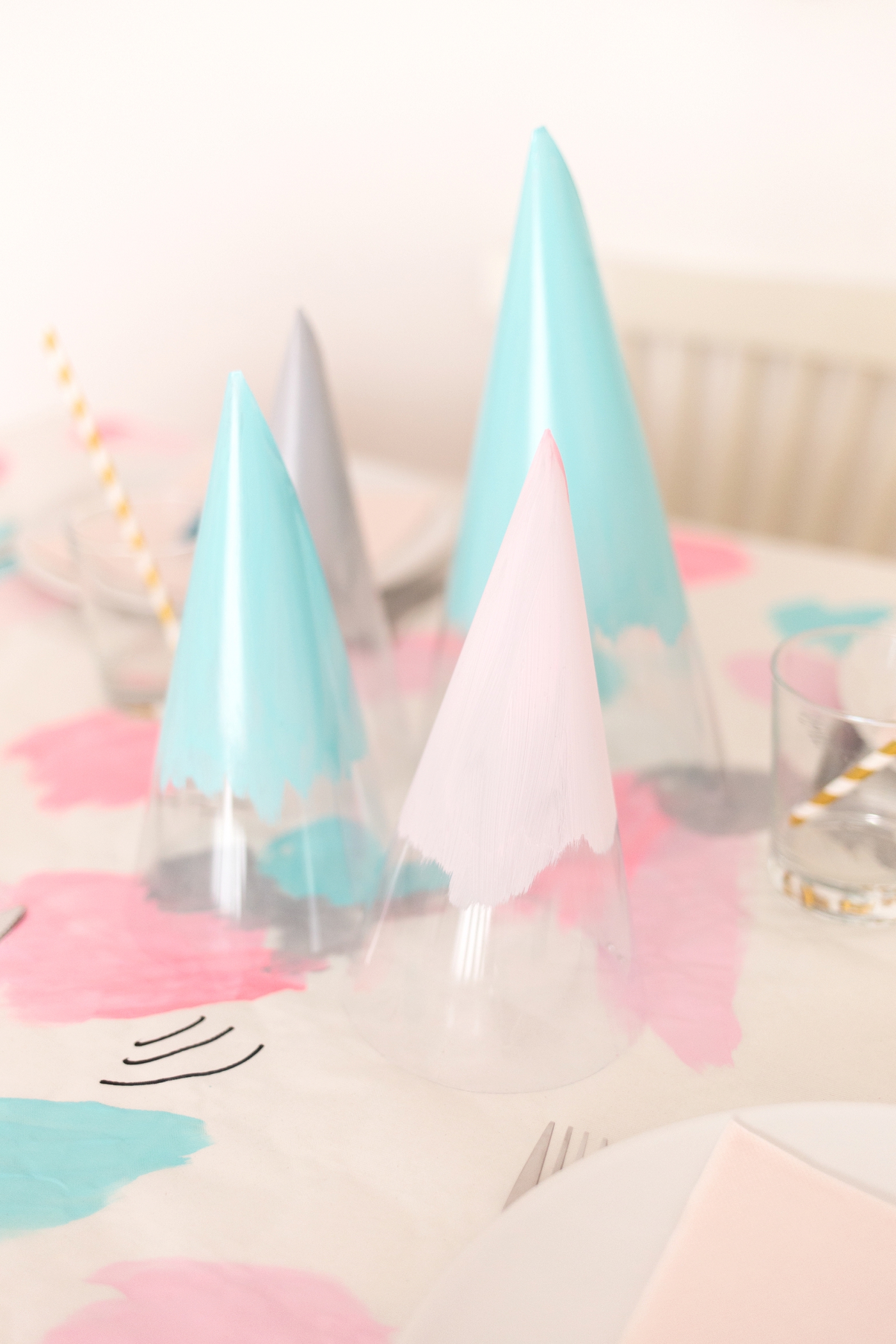 This is it, guys! Today is the last day of our four-week Holiday Table Blog Hop collaboration featuring A Happy Blog, Within the Grove, One O and myself. To end this fun project, our lovely hosts from One O are here to share their pastel-inspired holiday table, and I have to say I'm in love. Those colors, those balloons, those trees! Everything is as adorable as they are.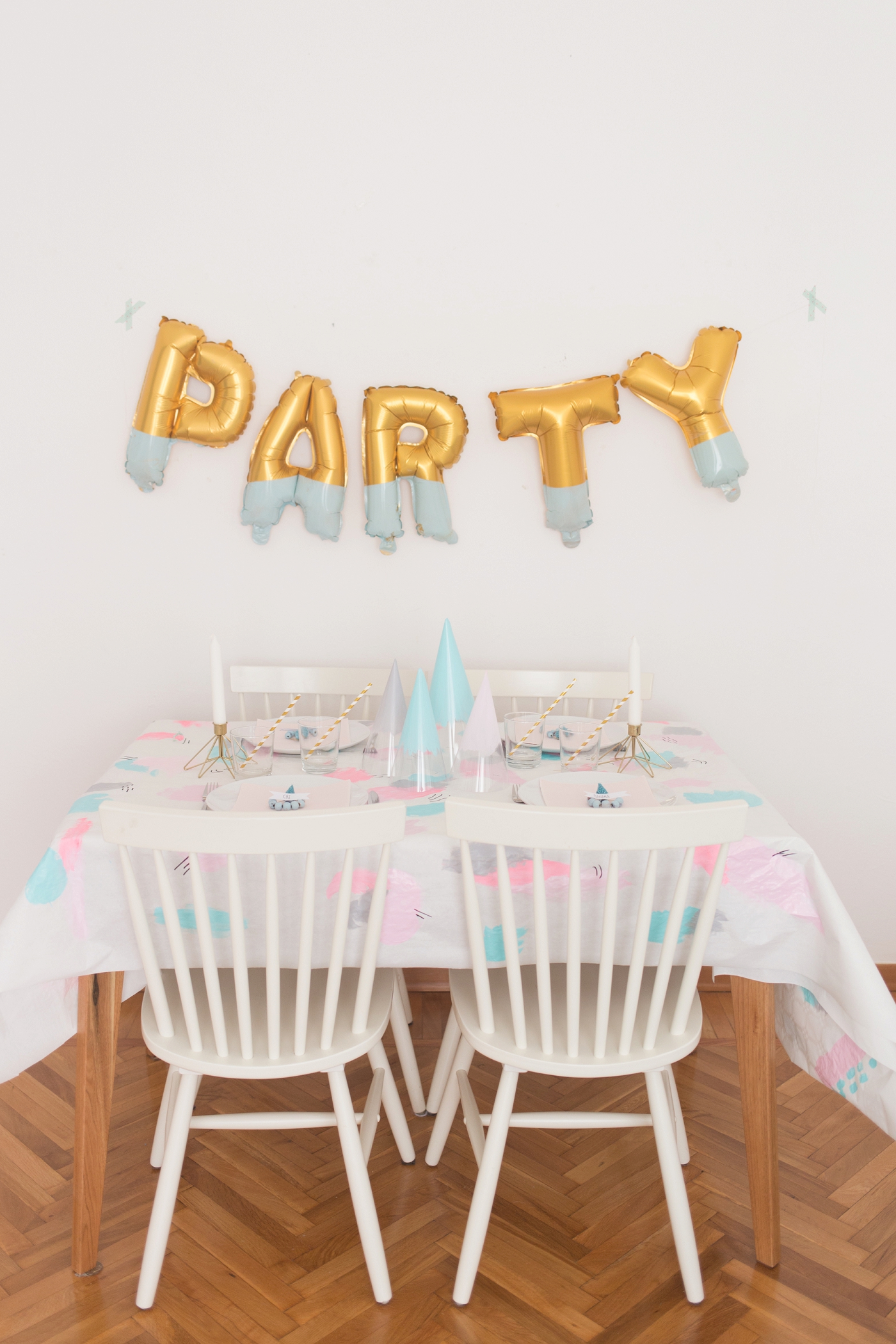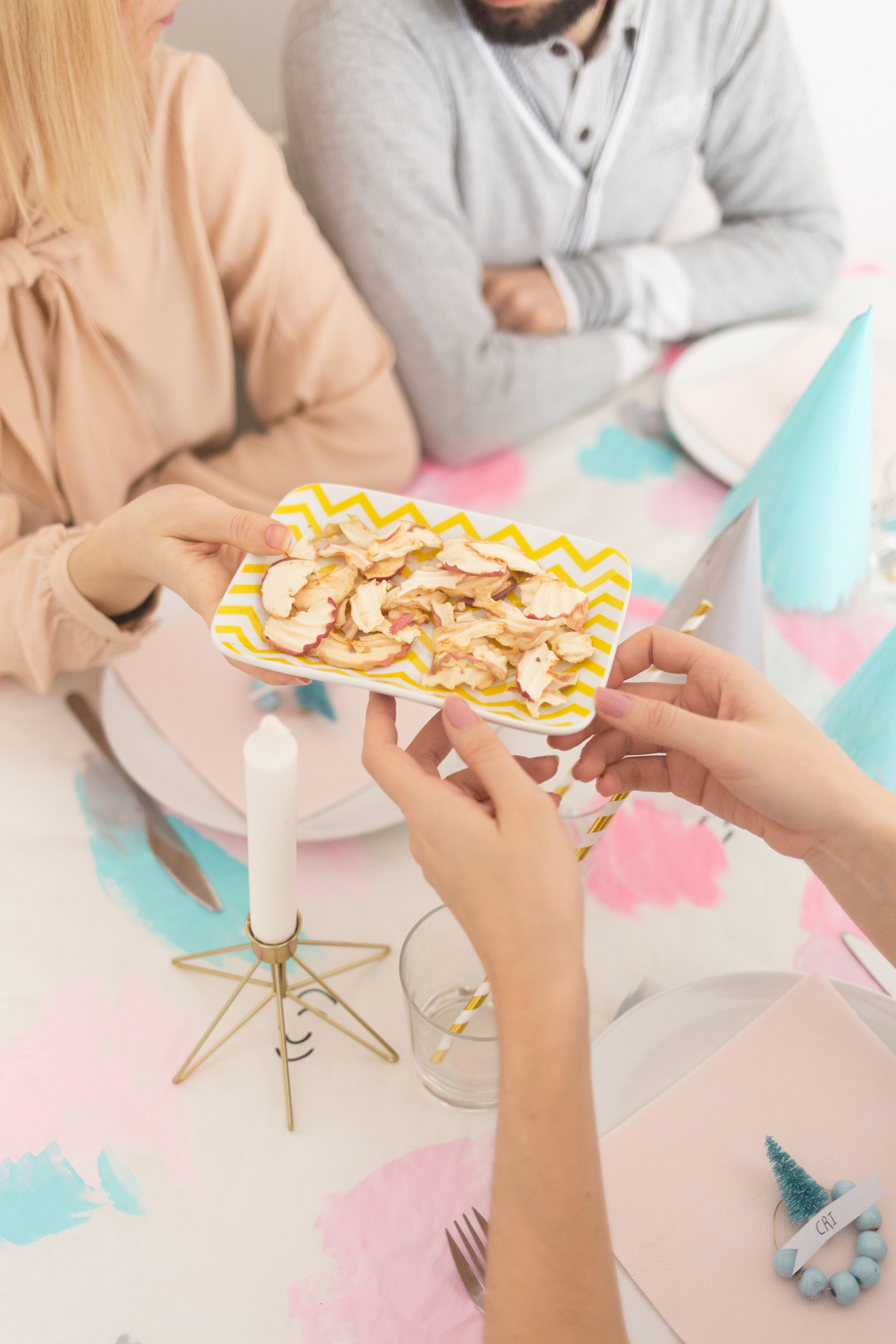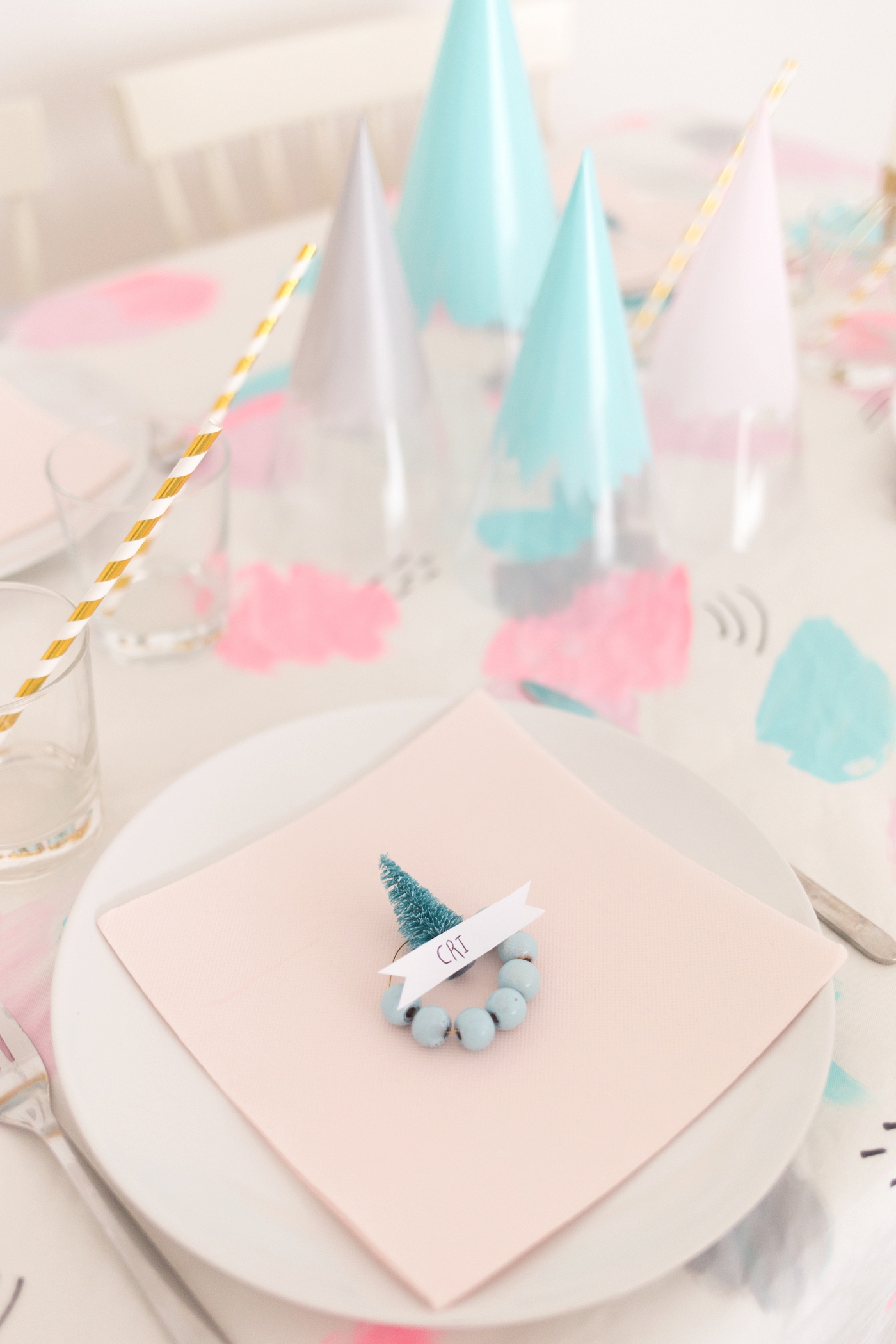 Here's what they had to say about their design:
Oh joy, festive little crafters, it's Chiara and Irene from One O today, getting together some inspirational material for this last episode of the 2016 Holiday Table Blog Hop.
Hands up – who loves pastel colors? Oh yes because our festive table decor is totally down that lane: inspired by abstract 80s patterns and tweaked through our unicorn thinking minds, this table is both bold and delicate, bold and soft, striking at your eyes but warm at your heart. Beware traditional Christmas green and red decor lovers, we're turning your world upside-down.. And we think you might like it 😉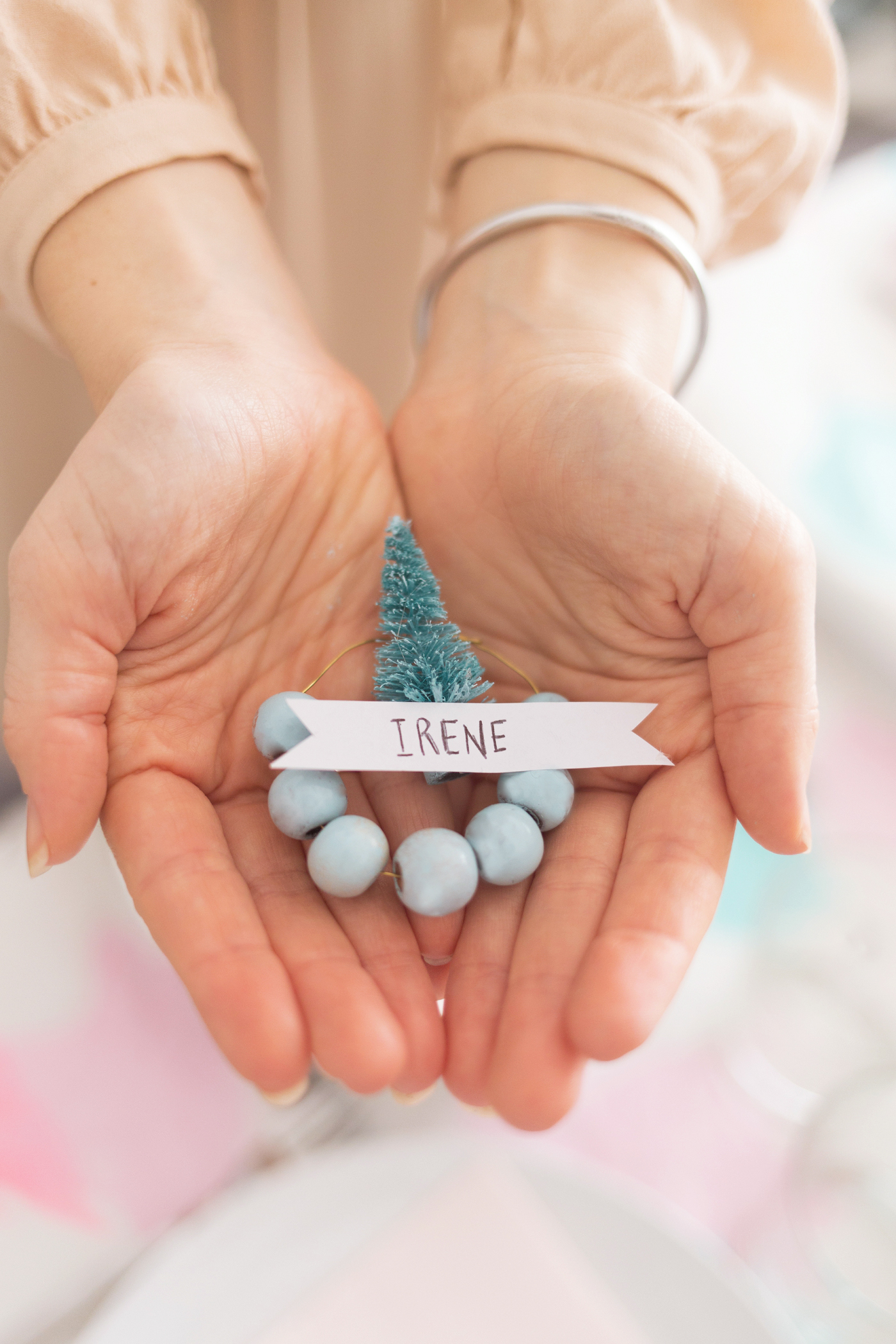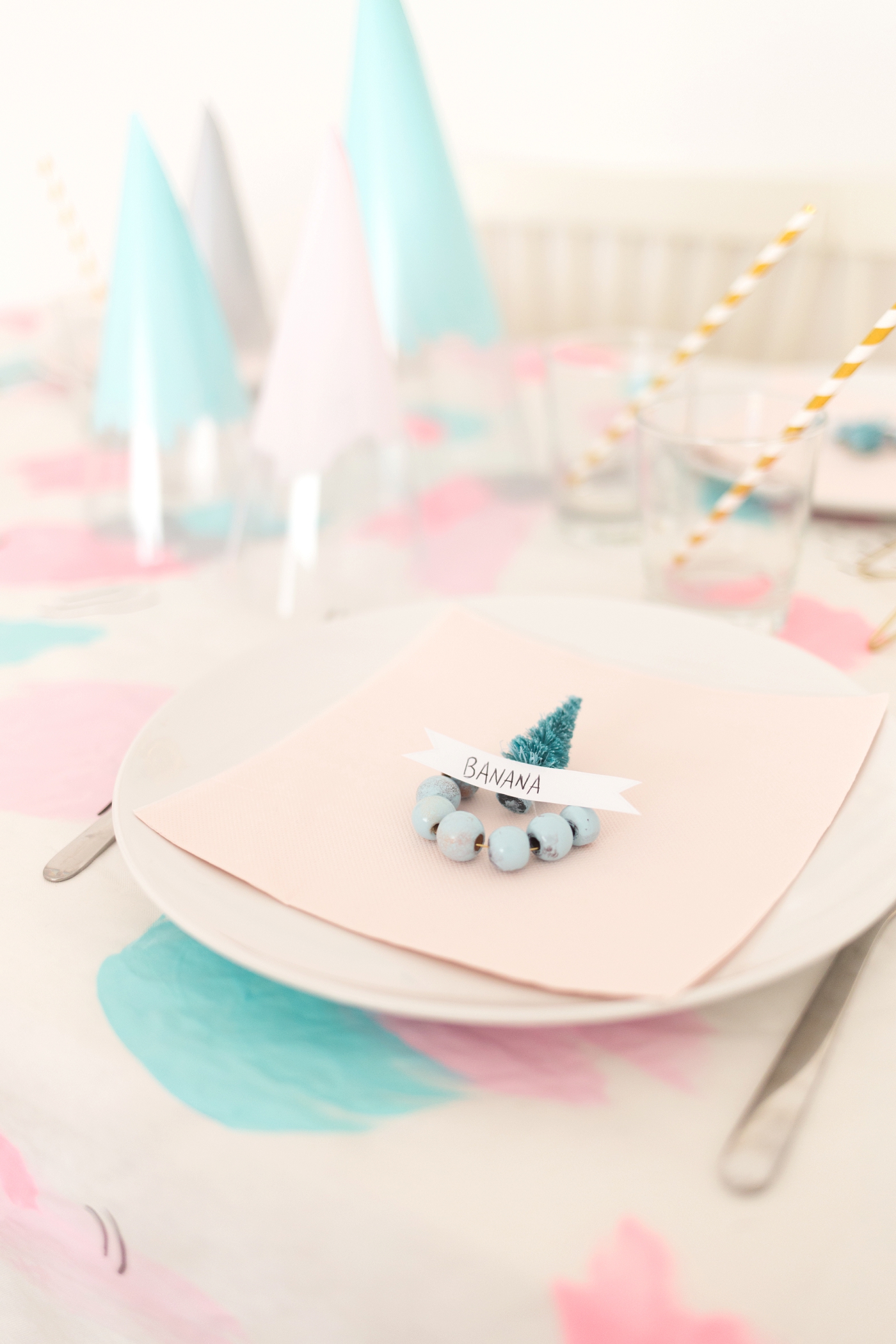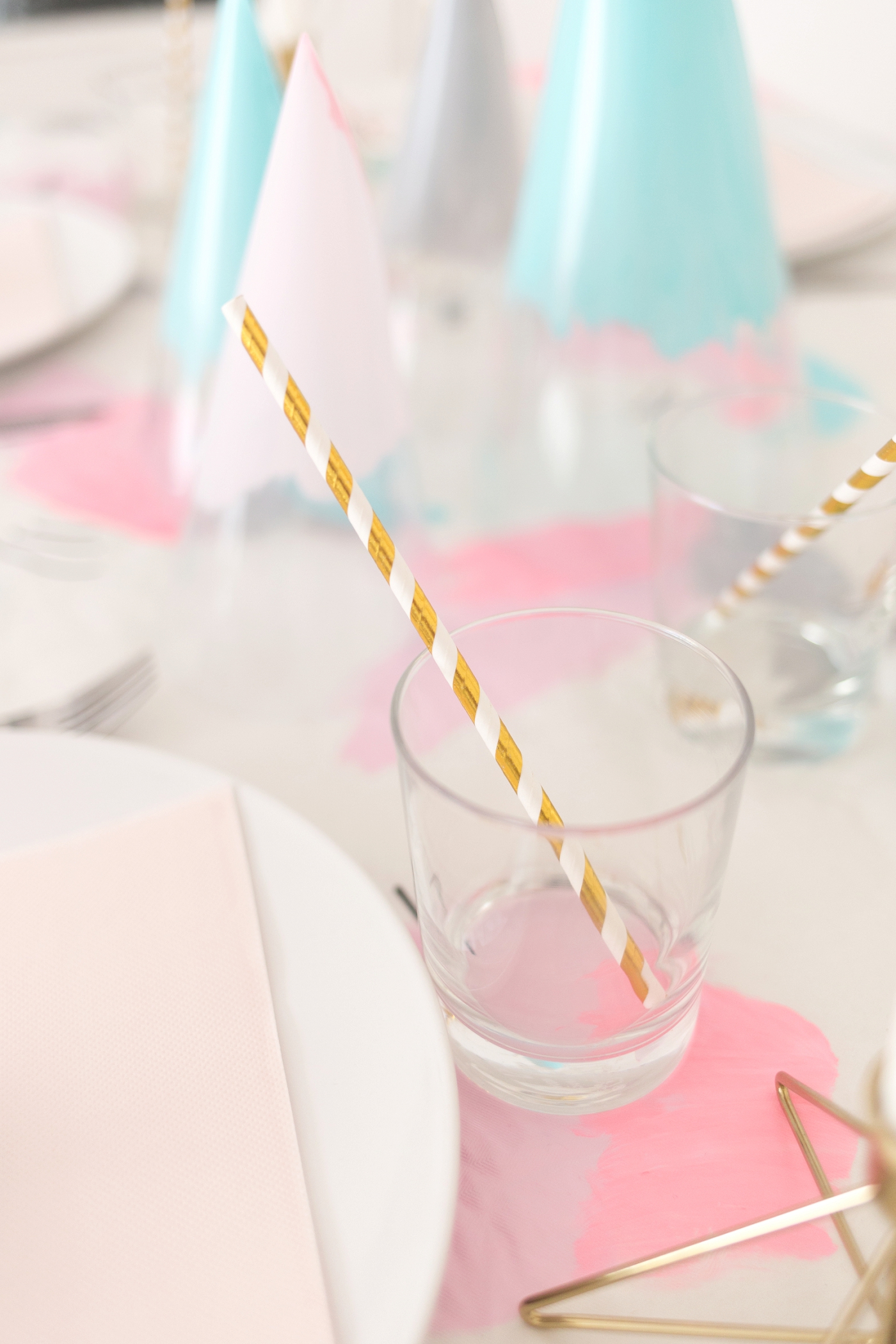 No further chat, let's get together this look so that you can copycat all the gorgeous details you love:
DIY tablecloth, Irene shows you the painting technique in this tutorial
pine cones are DIYed as well just bend some acetate sheets and paint
kitchenware is from Ikea
"party" backdrop is from Nouwee.com (dipped in aqua paint by us)
placeholders are DIYed: painted tiny fake pines paired with tiny bead garlands and a handwritten sign
napkin from a local store
candle holders and gold straws from Flying Tiger Copenhagen
Thanks for following along on this fun holiday collab, and have a merry Christmas!