/
Gingerbread Man Marshmallows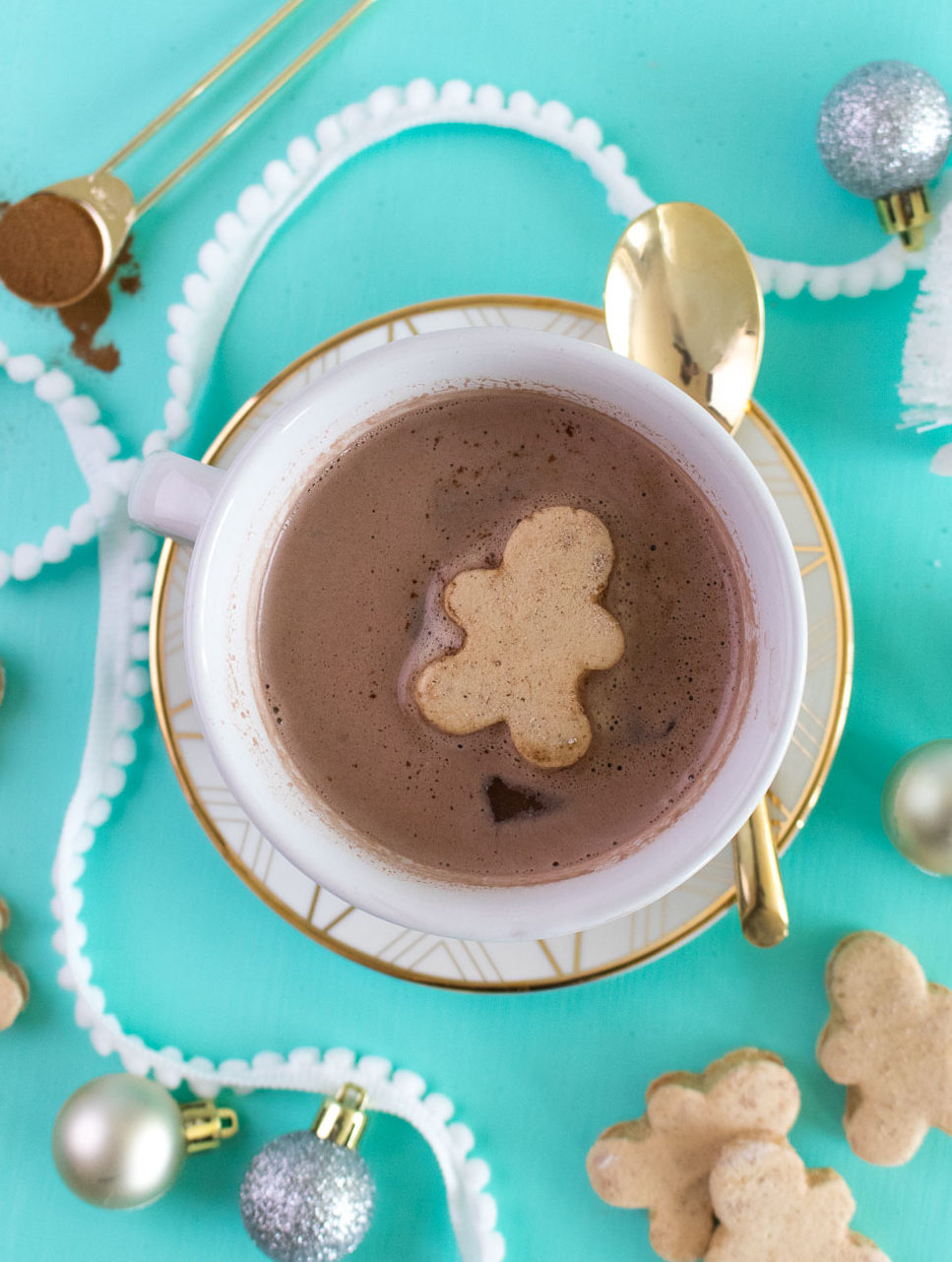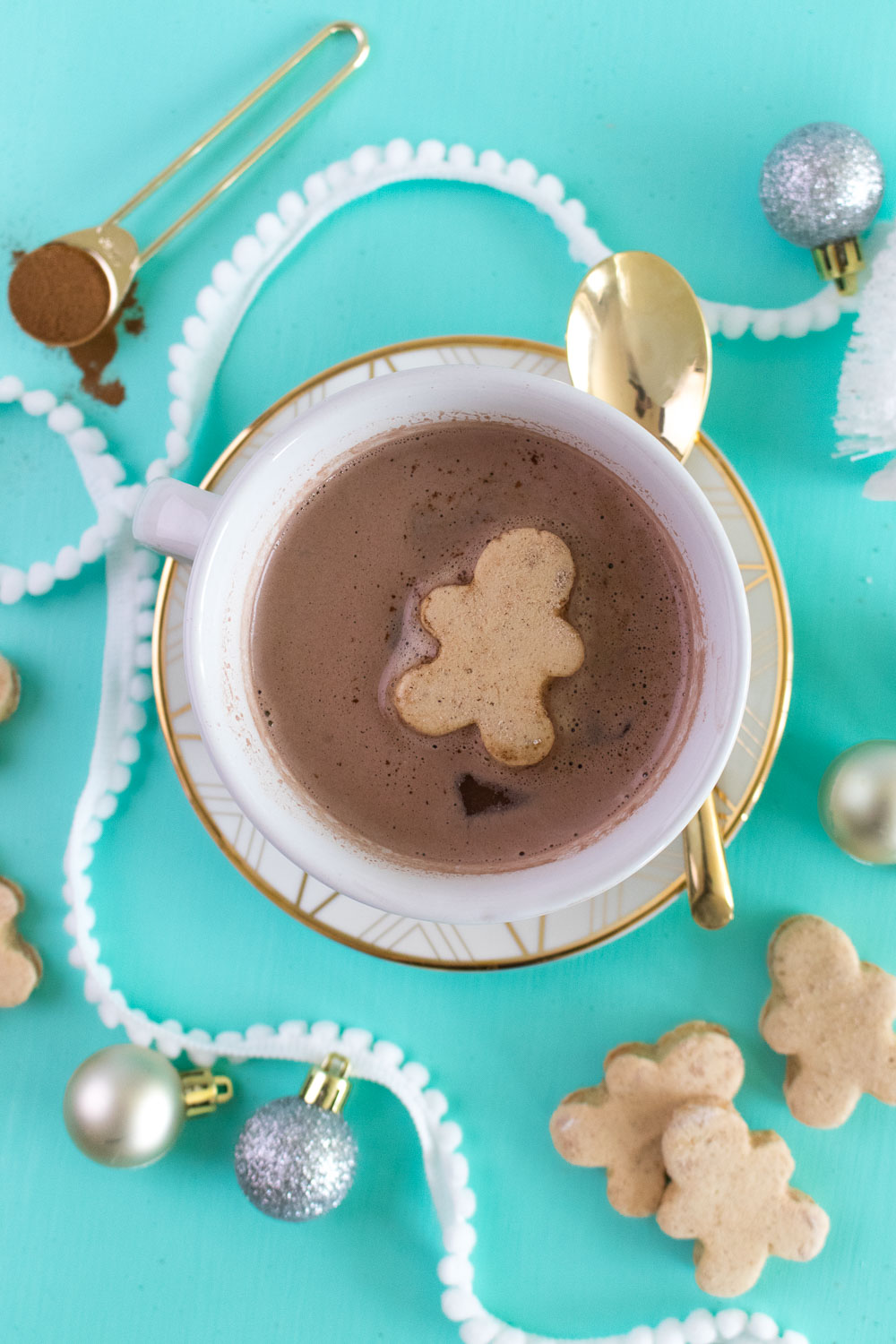 We are officially passing pumpkin season and heading right into gingerbread season! I know many people either love or hate gingerbread, and I personally LOVE it. Gingerbread and peppermint engulf my life during the entire month of December, and I wouldn't have it any other way. To celebrate the official start of the Christmas season (aka, post-Thanksgiving), let's make gingerbread man marshmallows! I thought I'd make a batch of flavorful gingerbread marshmallows made with molasses and gingerbread spices, but to take it a step further (because why not?!) I used a mini cookie cutter to cut little gingerbread men out of the marshmallows. One of these should be in my morning cup of coffee every day for the next month!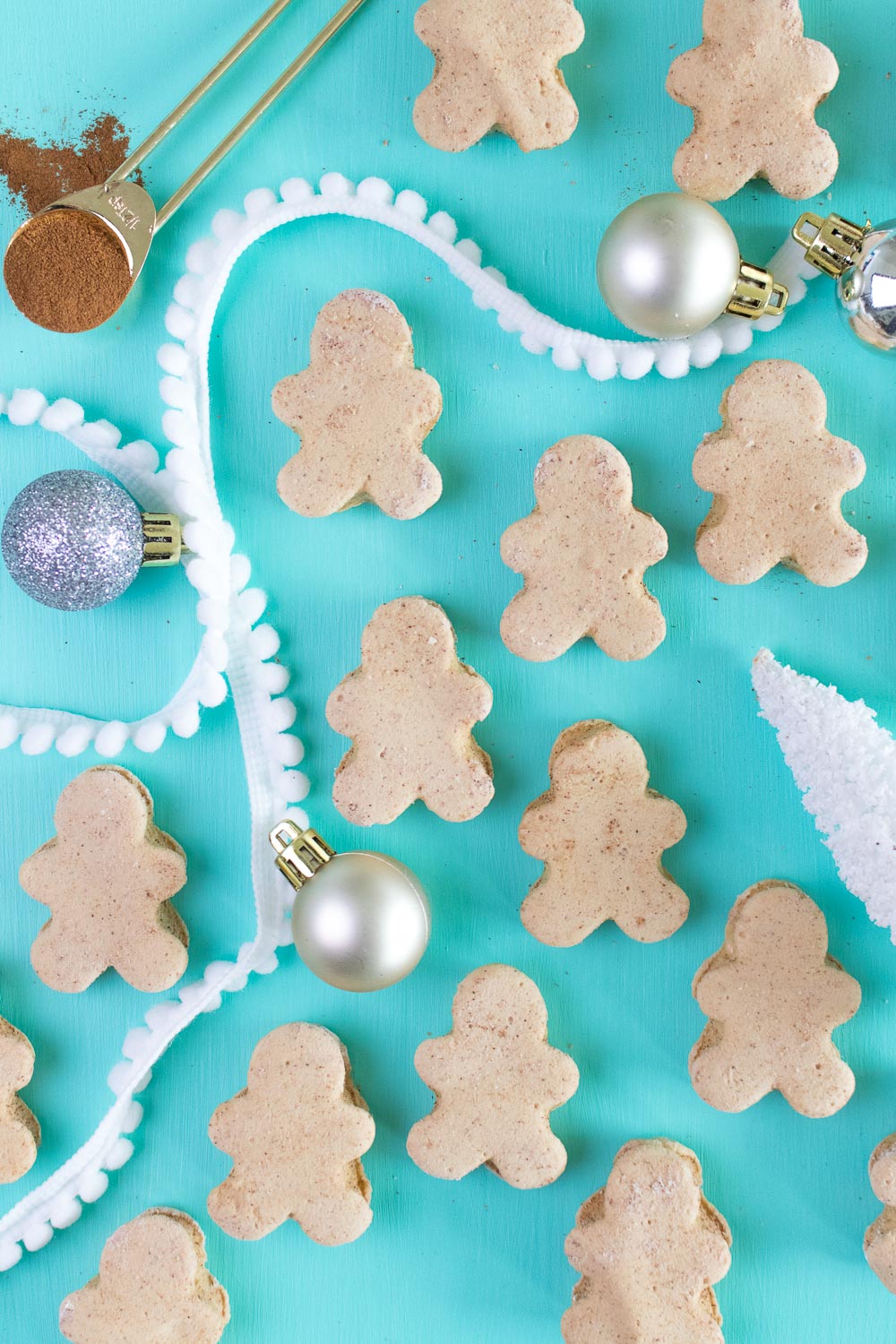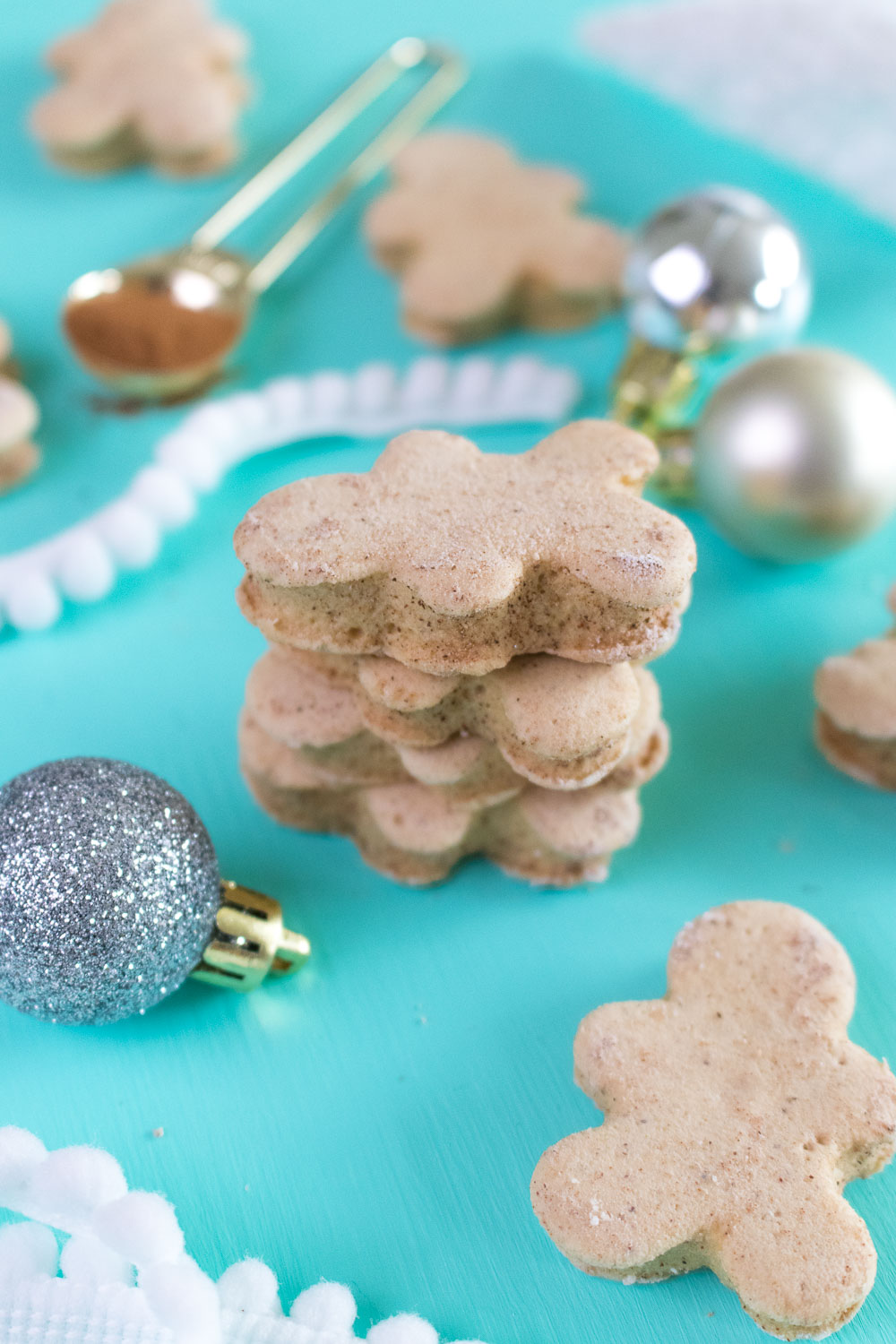 Do you have any Christmas traditions? Over the past few years, Andrew and I have developed a few, and I have a few of my own. One of them is making gingerbread cookies! Because I love gingerbread, I usually make at least one big batch of cookies at Christmastime to share with friends and coworkers. I'll probably still do that this year, but I'm taking it a step further with these gingerbread marshmallows that have all the same flavors in bite-sized gooey marshmallows that go perfectly with a cup of coffee or hot chocolate. Decorate them, or leave them plain, and you can package them up for friends this season!
Scroll down for the full recipe card! ??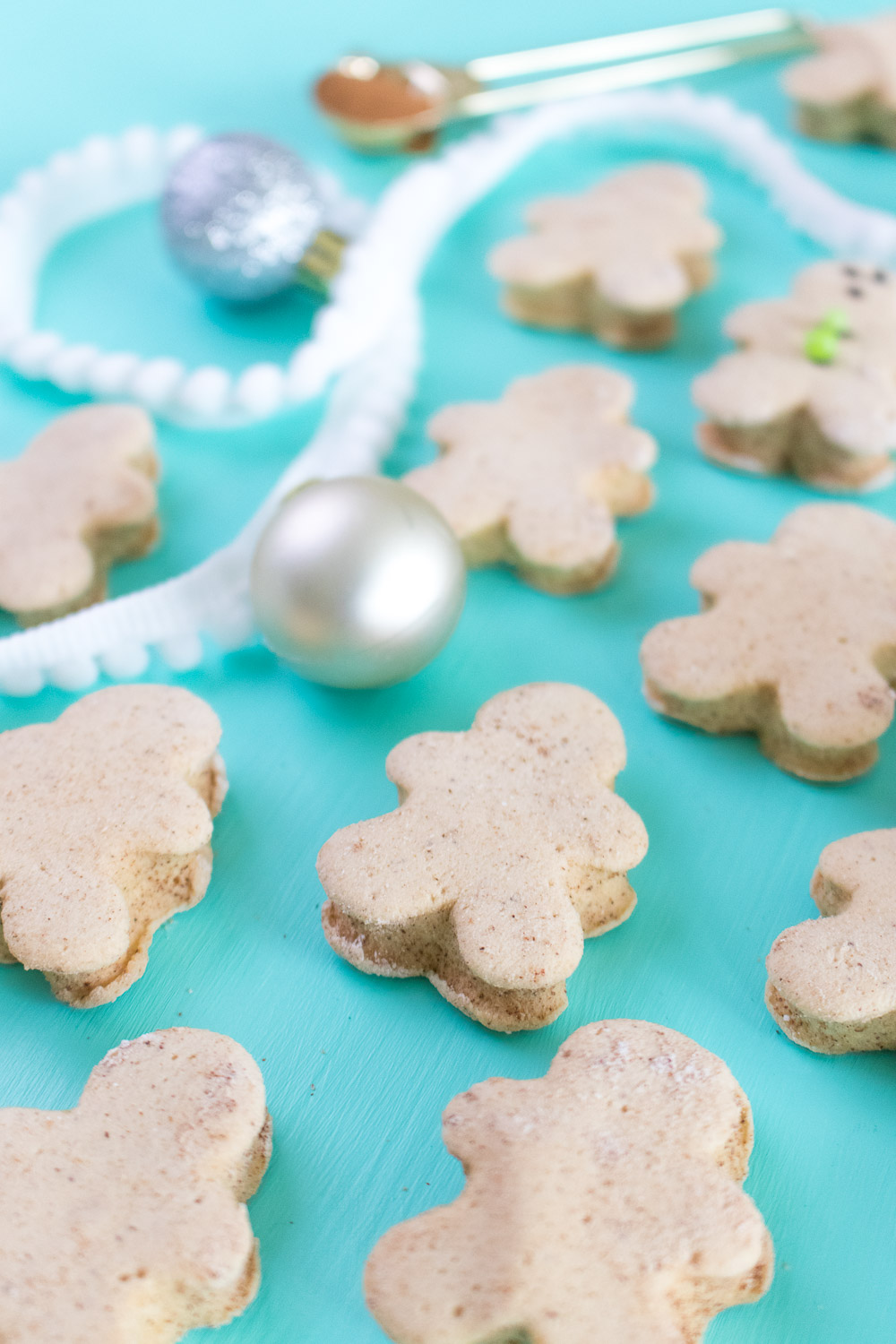 Marshmallows are funky. They're just incredibly interesting to me, and most people don't realize what actually goes into making homemade marshmallows. Even though they are not exactly difficult, they require several key steps that combine making gelatin and sugar syrup. I shared more about them in last year's post for Nutella marshmallows, which, in case you were wondering, are also delicious!
Trust me, once you have homemade marshmallows, you will never EVER want to go back to store-bought ones, especially when you can make unique flavors like these gingerbread marshmallows. Stay tuned for A LOT more Christmas content over the next few weeks. I'm just getting started!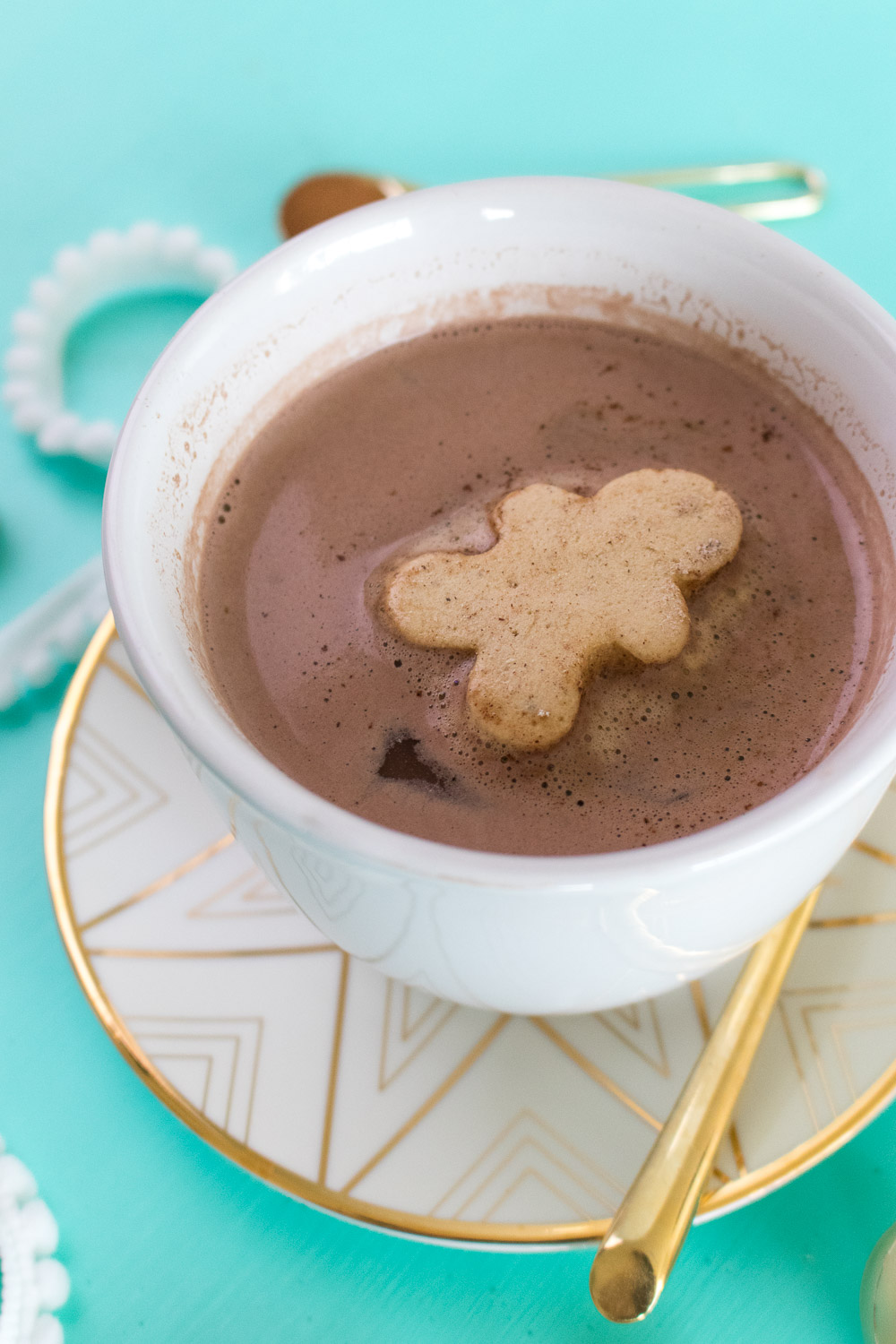 Gingerbread Marshmallows
2017-11-12 13:58:09
Cute, delicious gingerbread marshmallows in the shape of mini gingerbread men with all the flavors of Christmas
Ingredients
3 packages unflavored gelatin (approx. 3 tablespoons)
1 cup water, divided
1 1/2 cups granulated sugar
1 cup light corn syrup
1/4 cup molasses
1 1/2 tsp ground ginger
1 tsp ground cinnamon
1/2 tsp ground cloves
1 tsp vanilla extract
Powdered sugar (for coating)
Instructions
Lightly spray a lipped baking sheet with cooking spray and use a sifter or sieve to sprinkle powdered sugar over the entire pan. Set aside
In the stand of your electric mixer fitted with a whisk attachment, pour 1/2 cup cold water and evenly sprinkle the gelatin over the water (sprinkle evenly to avoid clumping). Sprinkle with ginger, cinnamon and cloves. Set aside
In a small saucepan on the stove fitted with a candy thermometer, bring the granulated sugar, corn syrup, molasses and remaining 1/2 cup water to a boil over medium/high heat and simmer until the temperature reaches about 230 degrees (softball stage) on the candy thermometer.
Remove from heat and slowly stream the sugar mixture into the gelatin mixture, mixing on low speed. Increase the speed to high and whip for about 15 minutes until the mixture becomes very thick and sticky. Mix in the vanilla
Pour the marshmallow mixture into the sugar coated pan and smooth the top.
Cover with foil and set aside to settle overnight.
Once the marshmallows have set, turn the entire piece onto a powdered sugar coated surface
Use a mini gingerbread man cookie cutter to cut the marshmallows. Coat with with more powdered sugar if sticky
Decorate if desired
Club Crafted https://www.clubcrafted.com/