/
Freebie! DIY Printable Donut Temporary Tattoos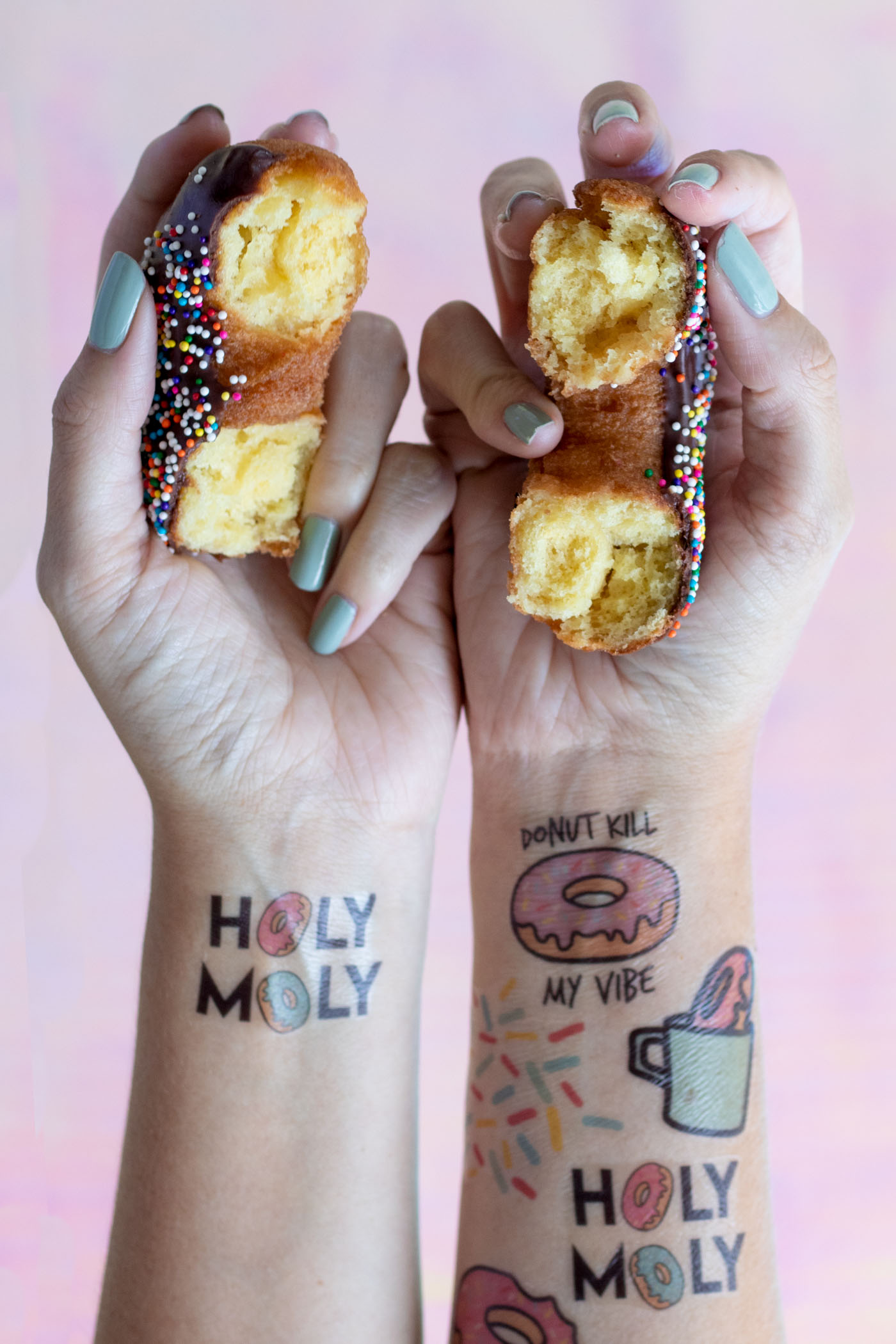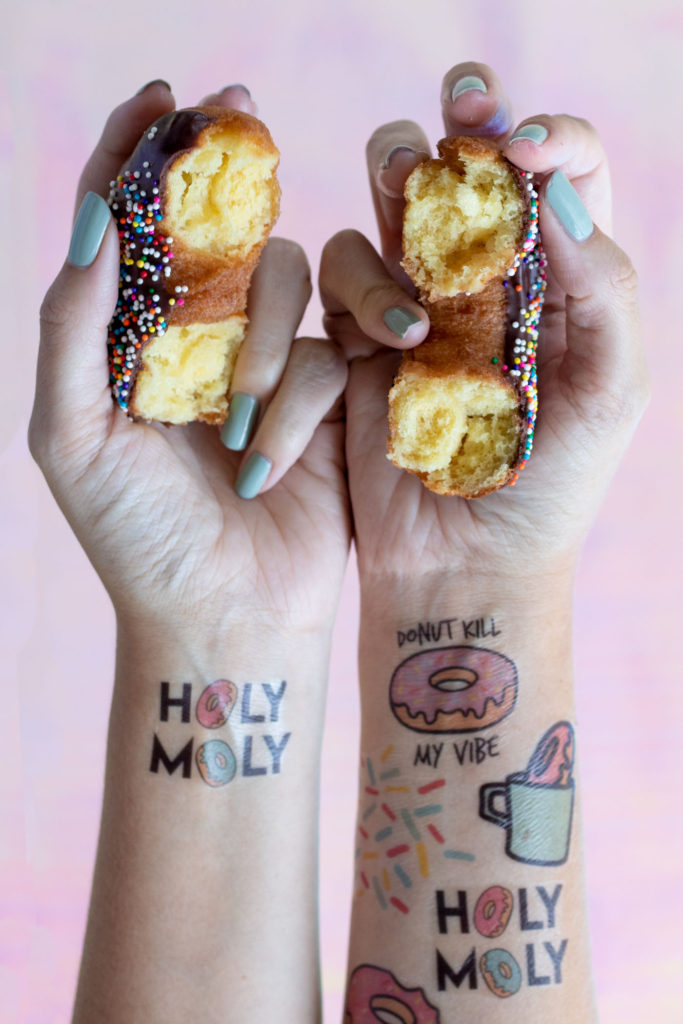 Tomorrow is National Donut Day! I'm celebrating early with a set of printable donut temporary tattoos to decorate your body for the best food holiday of the year! HOLY MOLY, tomorrow is going to be a good day. This was my first experience making my own temporary tattoos, but now I'm addicted and can't wait to make so many more tattoos! These fun donut tattoos are easy to make with just temporary tattoo paper (available at JOANN and linked below) and great for any occasion, including just because. Here's how to make your own!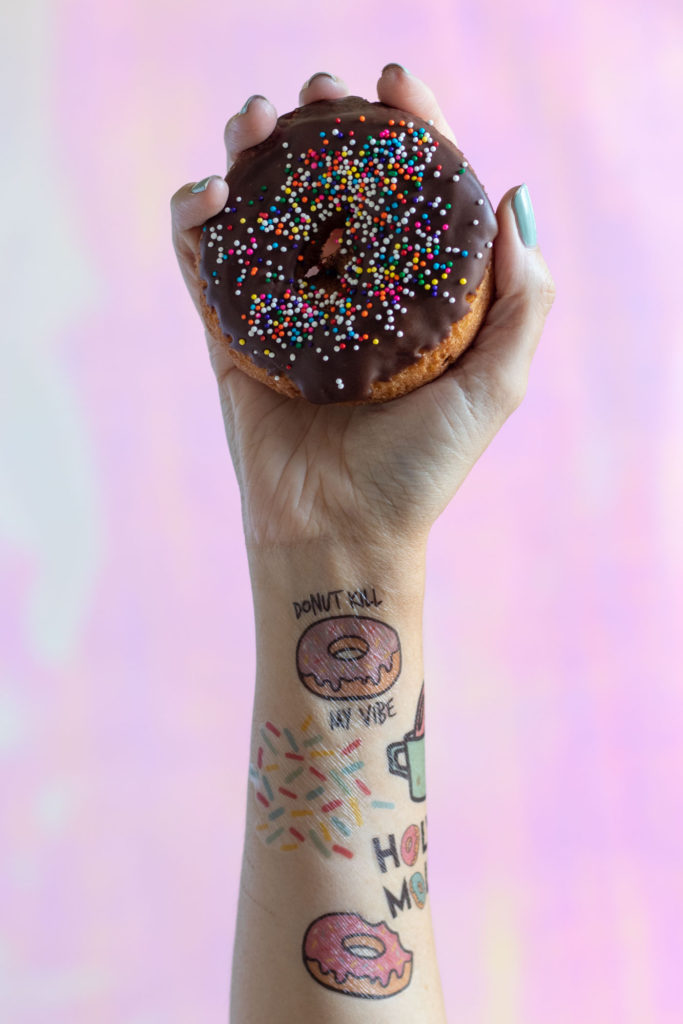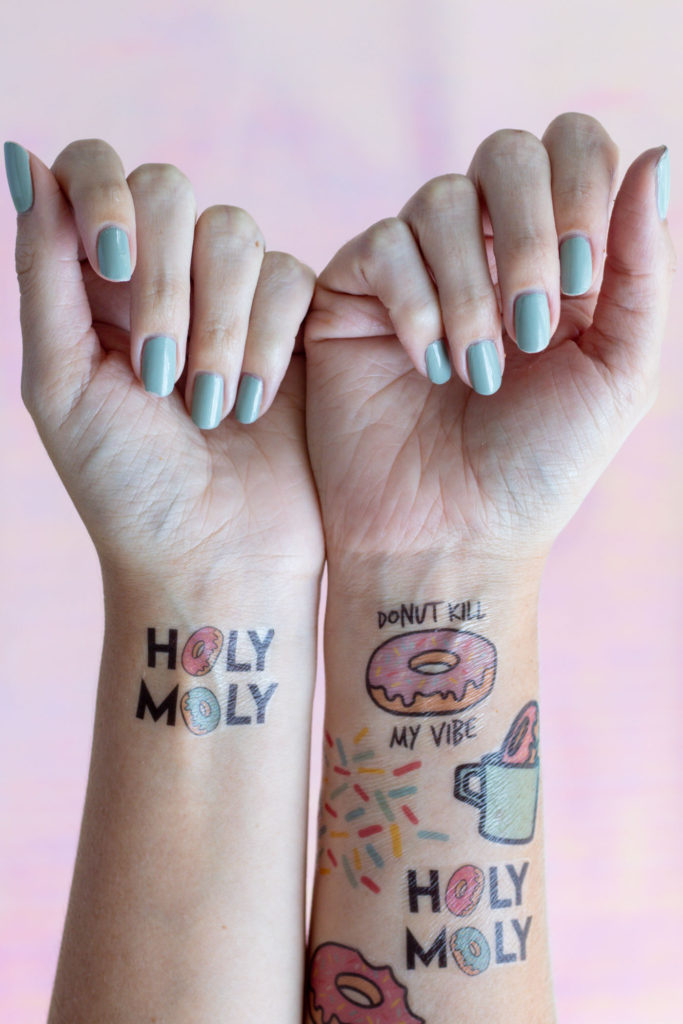 Whatever sprinkles your donuts, guys.
And if you love the idea of these donut temporary tattoos but don't necessarily want them on your skin, you're in luck! You can use temporary tattoos for more purposes than the original one, like these temporary tattoo pumpkins and temporary tattoo mugs.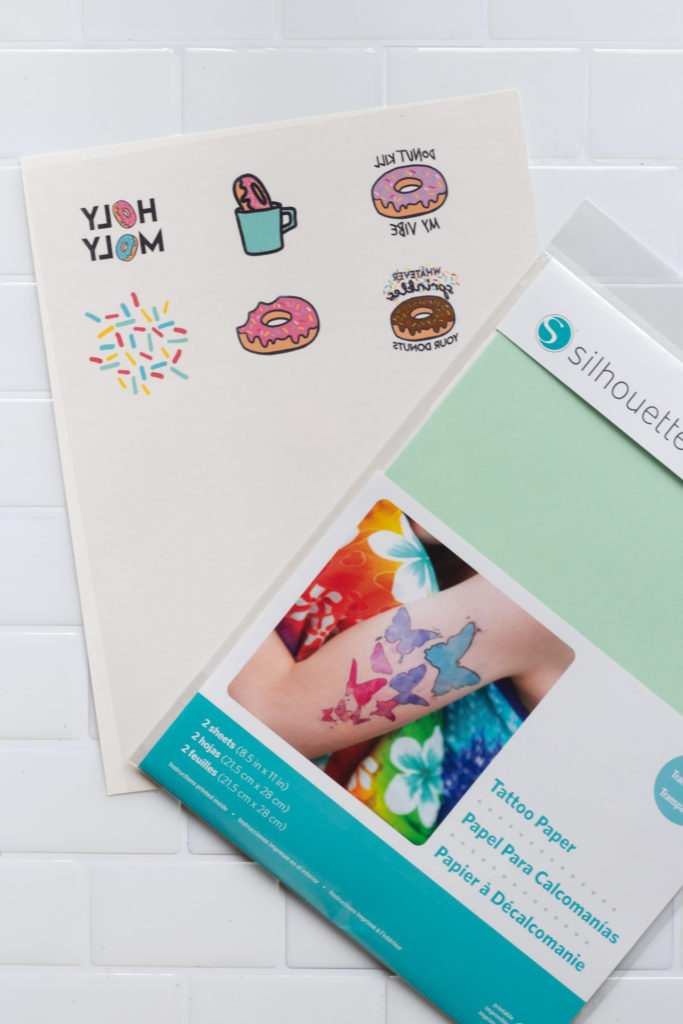 Supplies:
Step 1: Print out the donut temporary tattoos on the glossy side of the temporary tattoo paper.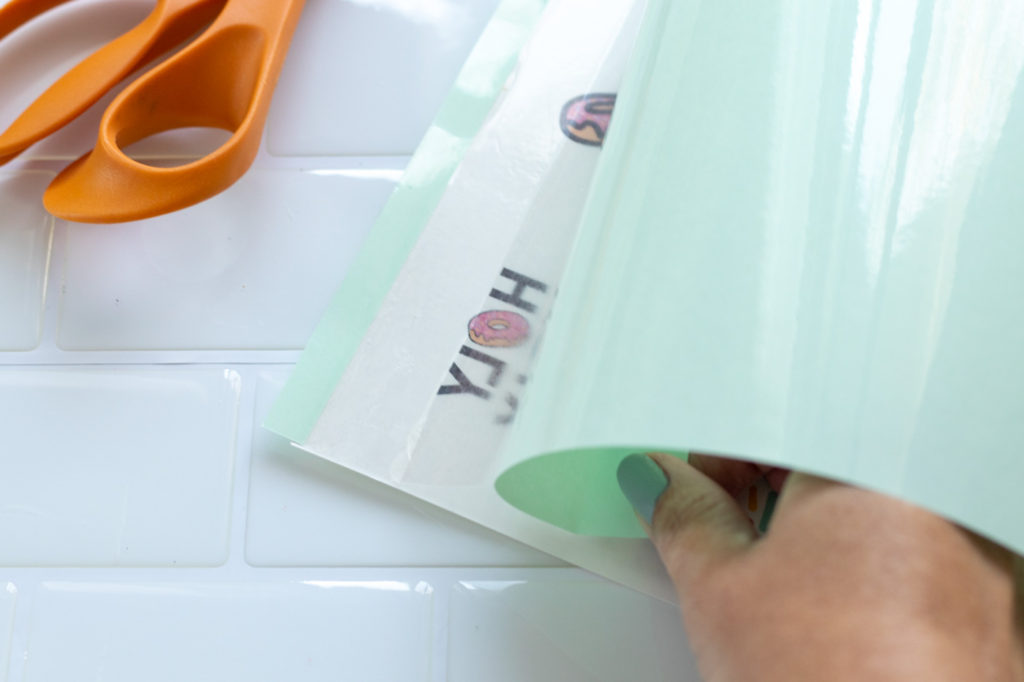 Step 2: Once printed, remove the paper backing from the clear sticky sheet. Apply the sticky side to the tattoo side of the paper and smooth.
Step 3: Cut out the tattoos with a minimal amount of white space around each one. Now they're ready to apply!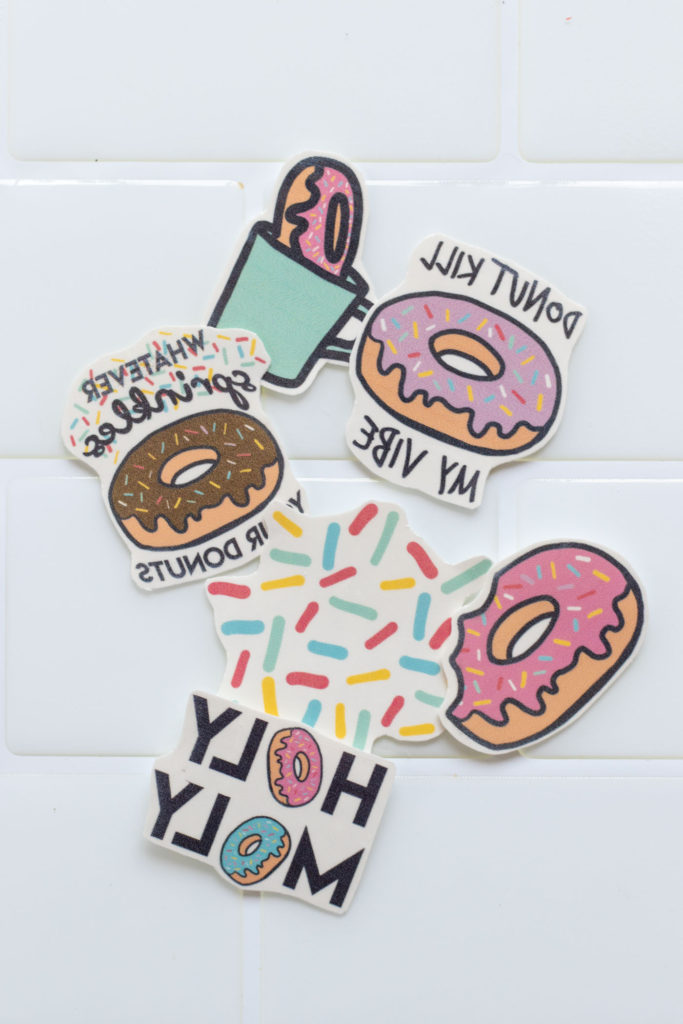 How to Apply Temporary Tattoos
With homemade temporary tattoos, keep in mind that you want to cut them with minimal white space around each one. Otherwise, the uninked area will be clear on your skin and it's less attractive that way.
To apply temporary tattoos, carefully peel away the plastic on top. Place the tattoo face down on your skin, then press with a damp cloth. Dab gently until the paper peels away easily and the tattoo is left on your skin!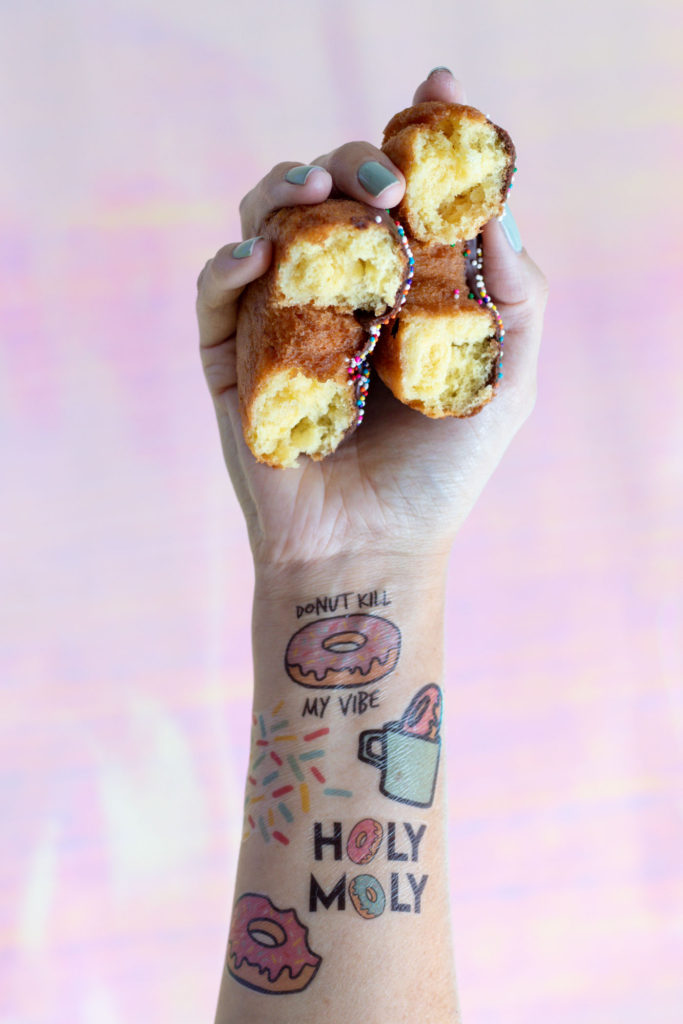 Tattoos designed by Madison Amata
Which donut tattoo is your favorite? I think "donut kill my vibe" is just the BEST and I kind of want it on me permanently, ha!
We may be celebrating National Donut Day, but these donut temporary tattoos are perfect for other occasions too! Celebrate birthdays and other party occasions with temporary tattoos – donuts are good for everything!